Posted by: Jack Graham 6 months, 1 week ago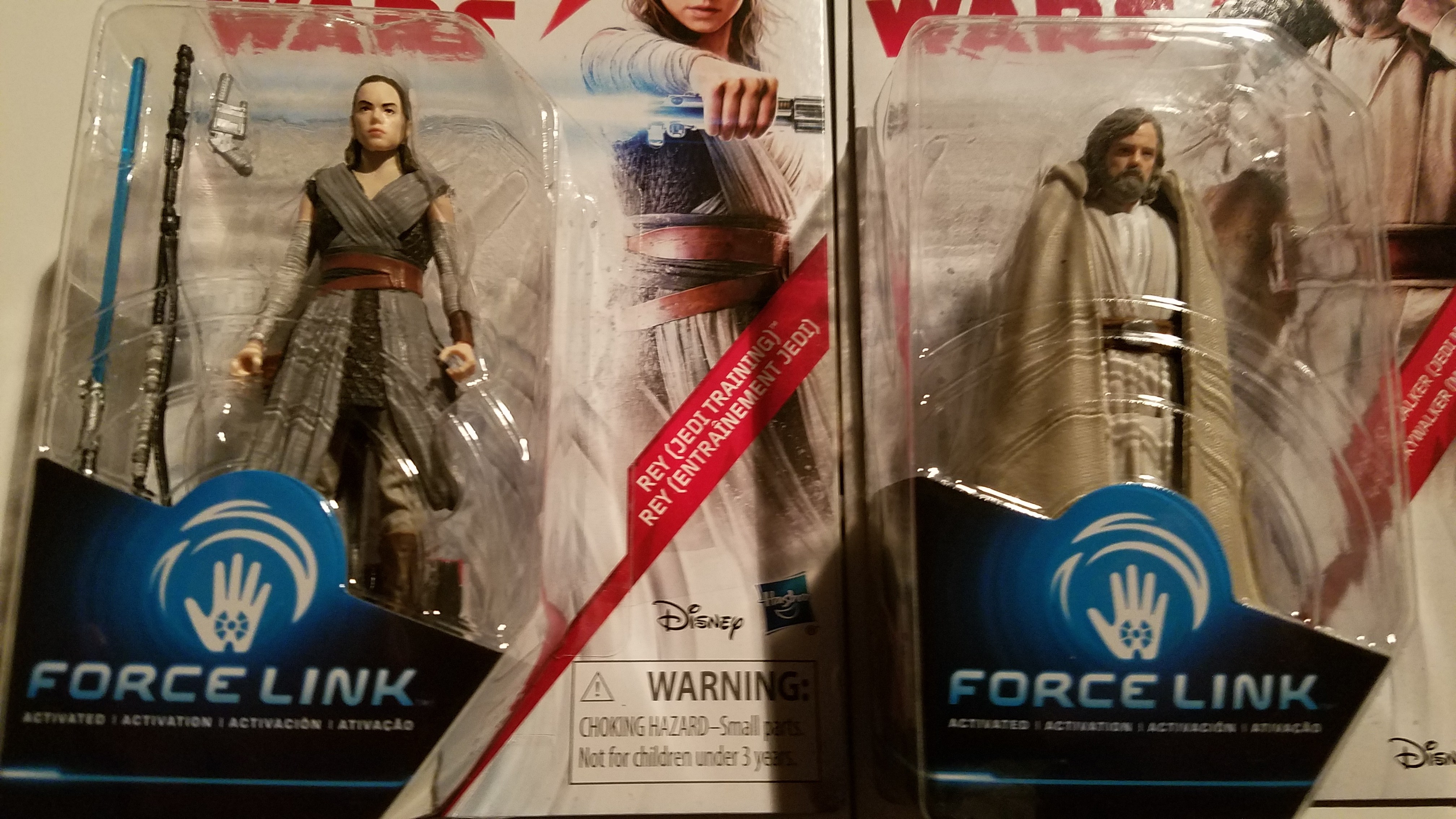 Spoilers
A note on formatting: I refuse to call the movie Star Wars "A New Hope" or "Episode IV", so when I put Star Wars in italics (like just then) I mean the first movie they made, the one with Jawas and Greedo and Mos Eisley, etc. When I put Star Wars without italics (like just then) I'm referring to the series or franchise or meta-text as a whole.
*
Having finally seen The Last Jedi, I was free to take a look at what others were saying about it. I'd been aware that the film was proving controversial... by which people seemed to mean that almost everyone liked it apart from a tiny sliver of white men whose disapproval was creating the artificial impression of controversy, and who – paradoxically enough – probably also deny the existence of privilege.
I won't go into the objections of the tiny layer of voluble fanboys who decided to hate (or rather angst over) Last Jedi. I'm sure all that has been well covered elsewhere. But I will just point out one thing: the tendency to point to moments when the film took a stance or expressed a viewpoint and to ...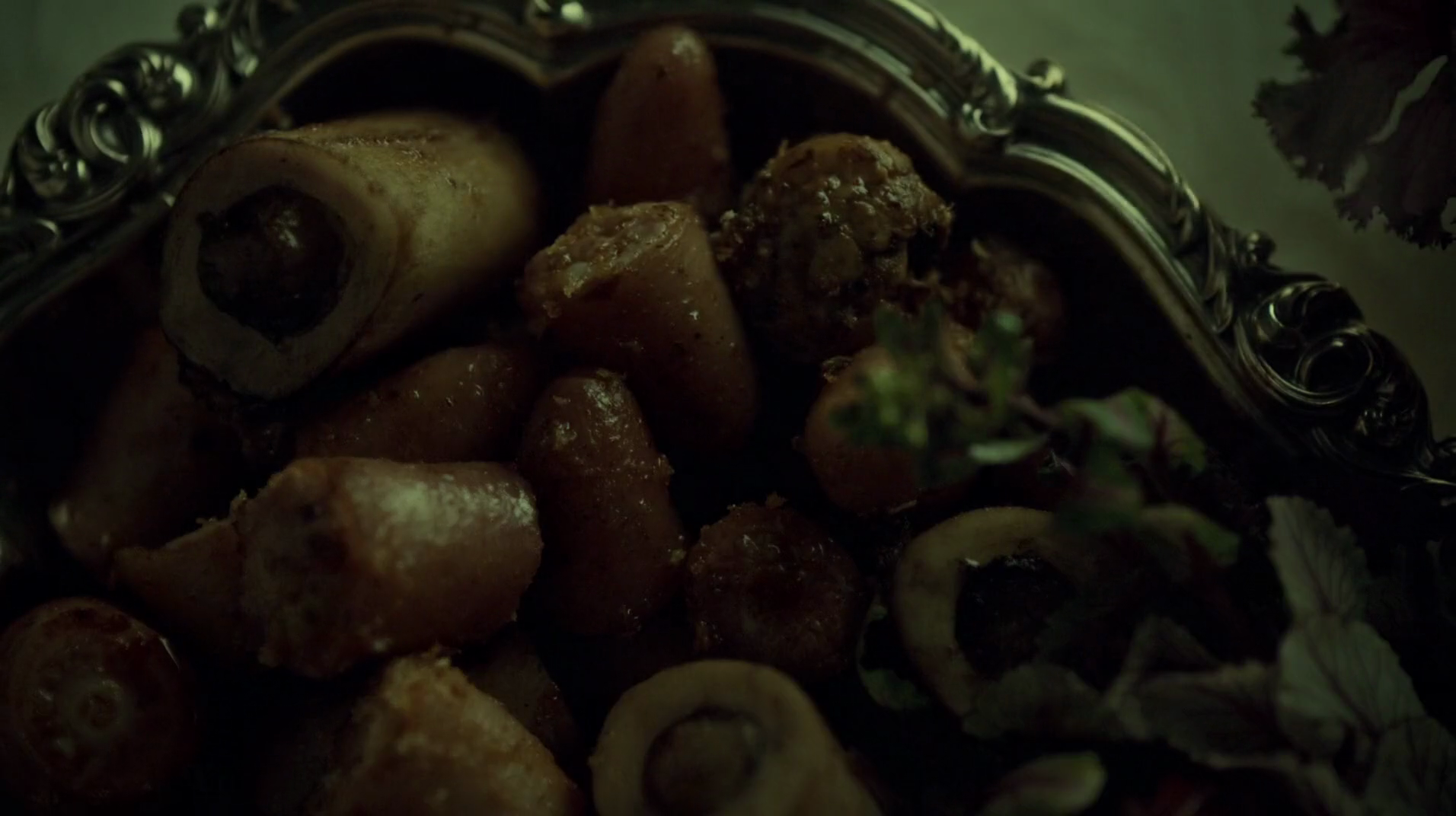 DOLCE: Dessert. Nobody particularly gets their just ones here, so let's call this a case of running out of both course names and titles in this phase of the series.

The bath has been a fragile refuge for Bedelia over the first half of this season. Here she sacrifices this safe position, turning it over to Hannibal as she cleans his wounds after his fight with Jack. This, however, contains its own form of power, as we will shortly see.
WILL GRAHAM: Jack .
There is an odd understatement and contrivance to this reunion - Will pops up in Florence with improbable speed and simply arrives by Jack's side, with their reunion almost entirely underplayed. But for all that this violates scads of normative rules about how narrative functions, it's tremendously effective. The reunion between them that mattered was in "Apertivo." The significance of this is simply that it allows the plot to move forward, and so it does.
JACK CRAWFORD: And Hannibal would slip away. Would you slip away with him?

WILL GRAHAM: Part of me will always want to.

JACK CRAWFORD: You have to cut that part out.
A simple and moving confession on Will's part. Jack's response ...
Posted by: Jack Graham 6 months, 2 weeks ago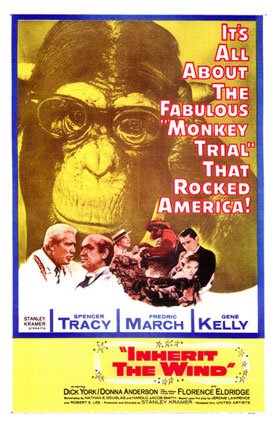 We're back, with a proper WWA episode. Daniel's choice this time: Inherit the Wind, Stanley Kramer's 1960 drama loosely based on the Scopes Monkey Trial. (Details here.)

Download WWA6 here

A really good episode, this one (IMHO). Lots of laughs and silliness but also some meaty discussion about history and politics.
*

Show Notes: Main Topic: Inherit the Wind. Vague plot summary. Fictionalized. Quality female characters. Familiarity breeds contempt? Chimpanzee casting. Didn't fall in love. Connected to Mississippi Burning. Cartoonish Brady. Brady's wife. Sexism of 1925. Pronouncement dialogue. Golden Age acting. Comic relief. Unforgiving role. The One Man Who Can Think. Educating the rubes. McCarthyism. Flouting conformity and Great-Man-ism. Village Atheist. Blacklisted screenwriter and HUAC. Slavish attachment to the USSR. At last, a Trump reference. And Nixon. Fans sponspored by the funeral home. Perspiration necessary for a proper courtroom drama. Bigwig motives. Old Time Religion Uber Alles. Lynching sequences. Black actors. Talking about civil rights without talking about civil rights. Mencken. Brady's hypocrisy. Not William Jennings Bryan. Classism and the American South. Ditto for British regional accents. Legitimate resentment. Not even Hollywood Poverty. The "respectable poor." Scopes and eugenics. Scientism and ...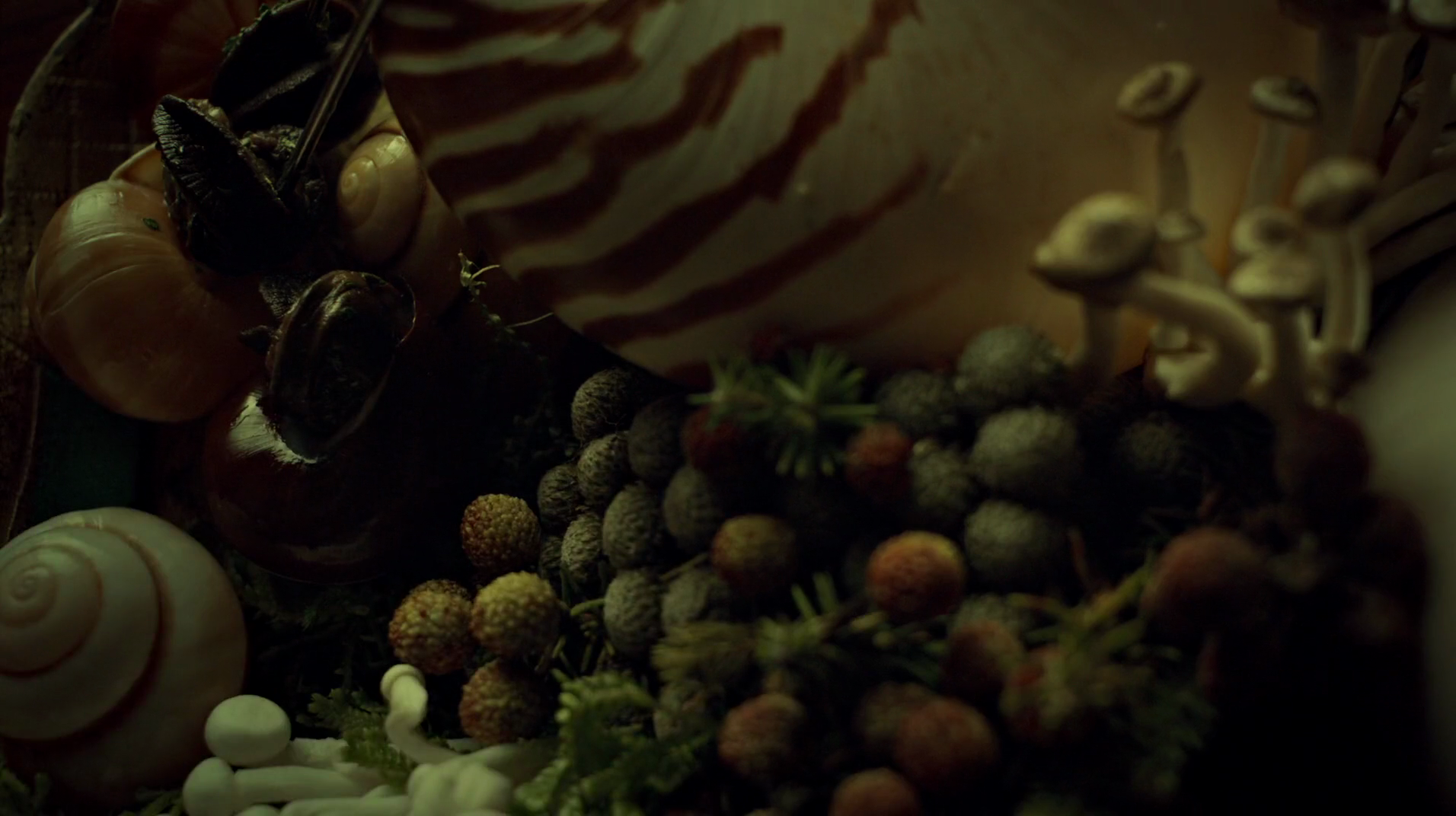 CONTORNO: A side dish, typically served with the secondo. This episode is a last chance to do small stuff before the major fireworks of the first arc of the season go off, but more to the point, as we will see, is in a meaningful sense focused on a side character.
CHIYOH: On still evenings, when the air was damp after a rain, we played a game. Hannibal would burn all kinds of barks and incense for me to identify by scent alone. He was charming the way a cub is charming, a small cub that grows up to be like one of the big cats.
WILL GRAHAM: One you can't play with later.
The game is more or less a direct quote from Hannibal Rising, and the nominal origin of Hannibal's supernatural sense of smell. Although it is notable that the game is played with burnt objects, so that what is identified is not the smell of the thing, but the smell of its destruction. In her analogy for his charm, meanwhile, we have something that's almost diametrically opposite from Will's "pathetic wretch that failed to die" assessment, suggesting an early and seemingly innate grandeur to ...
Posted by: Jack Graham 6 months, 3 weeks ago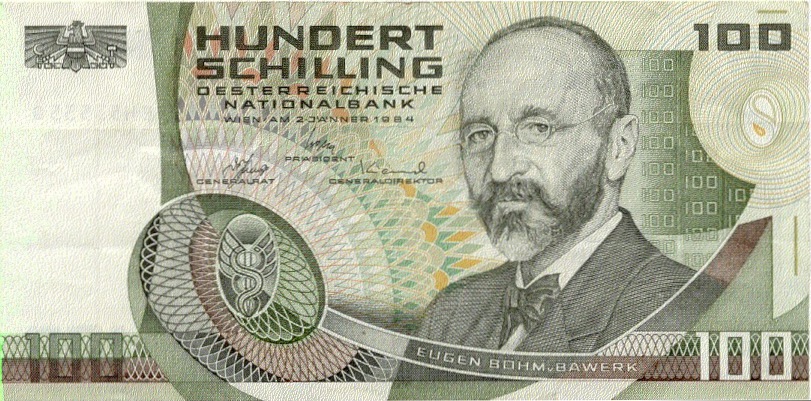 An interlude, consisting of a much expanded treatment of a short section from the material I contributed to the Austrian School essay in Phil's new book, which is now on sale along with his other books.
*
The leading Austrian economist after Menger was Eugen von Böhm-Bawerk. He was the developer of many key Austrian mainstay theories. The interesting thing is that he spends a huge amount of his time attacking Marx. Indeed, as noted, his attack on Marx is to a large extent the springboard which leads him to his own theories.
His major criticism of Marx is connected to something called the 'transformation problem'. But it's a bit of a twisty story.
In a polemic published not long after the posthumous publication of Capital vol.III (1894), Böhm-Bawerk claimed that volumes I and III of Capital contradict each other when it comes to the matter of how values are transformed into prices. Marx, says Böhm-Bawerk, claims in vol.I that commodities tend to sell at their values and promises to explain later why it seems otherwise in real life. However, says Böhm-Bawerk, when Marx comes back to this in vol.III, he fails to explain, leaving ...
So that's the Moffat era. There's a very small number of stories we might compare this to, and most of them are unenlightening. Understood as a multi-Doctor story, it is simply perplexing. As a regeneration story, it's similarly perplexing, but at least Time of the Doctor (and I suppose technically The Tenth Planet) provides a vague point of comparison. Which leaves The End of Time, the series' sole other example of a Christmas special showrunner/Doctor send-off. Here to, Twice Upon a Time looks odd, but at least the contrast is consistent. Davies talks in The Writer's Tale about his discarded initial plan for Tennant's regeneration, which was to do a self-consciously small episode with none of the epic grandeur you'd expect. And so Moffat, finding himself with an extra episode after the bombast of World Enough and Time/The Doctor Falls, takes up Davies's discarded idea for a story in which the Doctor waits around to die and there's no actual villain.
On one level, this confirms that Davies had a good idea there. Going small in regeneration stories works, as Time of the Doctor (which I'll defend to the bitter end) demonstrates. Yes, it only works if there ...
Posted by: Josh Marsfelder 6 months, 3 weeks ago
No proper post today. I've had an incredibly trying few weeks, I'm feeling rather drained and uninspired and nothing really came up to come together. So instead I'm using my last column of 2017 to take stock of the past year for me at Eruditorum Press and begin to sketch out the year ahead.
I began with The Elder Scrolls and Nintendo and ended with The Elder Scrolls and Nintendo (well, technically I began with the Star Trek: The Next Generation comic "The Truth Elusive", but the audience for 20 year old Star Trek tie-in comics can be charitably described as a niche demographic). Along the way, I moored the blog project I've been working on every week since 2013, Vaka Rangi, reached the climax of my unexpected series on The Legend of Zelda and went crazy with what once was a humble thought experiment to write about Garfield. I wrote about Shin Gojira a year late, creeped everyone out talking about Natasha Henstridge and Species, pissed everyone off talking about Sailor Moon and annoyed everyone defaulting onto my old game journalism habits between jobs. And my favourite band came back to see out the ...
It's Boxing Day, which means it's time for me to put a bunch of ebooks on sale at Smashwords. In all cases, just apply the coupon code at checkout to get your discount. All sales run through New Year's.
We'll start with the marquee sale, which is not so much a sale as a giveaway. Guided by the Beauty of Their Weapons, my anthology on science fiction and fascism, is available for free. You can get that with the coupon code SG29J.
I've also got my brand new book on the alt-right, Neoreaction a Basilisk, on a modest sale of $3.99 with the coupon code FB25Q.
Next up, both of my books on comics are available for $2.99. That means both Volume 1 of The Last War in Albion, my history of the magical war between Alan Moore and Grant Morrison, and A Golden Thread, my history of Wonder Woman.
The Last War in Albion Volume 1: TF24X
A Golden Thread: GT47P
And finally, our bread and butter, the TARDIS Eruditorum series, my critical history of Doctor Who, is all on sale for 50% off, reducing the price of each book to $2 ...