Posted by: Jane Campbell 2 months, 3 weeks ago
Being aro/ace is queer. End of story! To say that anyone who's not cishet normative doesn't belong at the queer "table" (as if being queer were some kind of banquet, Hannibal?) doesn't really understand what it is to be queer at all. So let's pick up the harp and let's dance.
"radical": late 14c., in a medieval philosophical sense, from Late Latin radicalis "of or having roots," from Latin radix (genitive radicis) "root" (see radish ). Meaning "going to the origin, essential" is from 1650s.
Here's what being queer, in any sense, often entails:
corrective rape
pedagogical erasure
unacceptance of one's non-normative relationships
othering in mainstream media
medical stigmatization, discrimination, even "conversion"
unsafe to "come out" to partners, families, community and colleagues and so forth, and yet "coming out" is essential to being authentic
In other words, nothing nice.
These are all things that ace people have experienced. These are all things that gays and lesbians have experienced. These are all things that bisexuals have experienced. These are all things that trans people have experienced. These are all things that intersexed people have experienced. Why? Because we're all queer. Because ...
Posted by: Josh Marsfelder 2 months, 4 weeks ago
Rarely has a work of fiction been so aptly named.
Sonic Mania released this past week on consoles, with the PC version delayed a few weeks for additional tweaks and optimization. This is one half of SEGA's 25th Anniversary celebration for Sonic the Hedgehog (the actual anniversary was last year, but that's just how SEGA rolls), a game made by a team of former Sonic fangame developers led by Christian Whitehead, famous for his HD remake of Sonic CD and his extremely high-quality conversions of Sonic the Hedgehog and Sonic the Hedgehog 2. Sonic Mania, as you might expect, is thus a game self-consciously indebted to the style of the earliest Sonic game releases and plays out as a kind of fan's version of Sonic Generations: A bunch of "reimagined" classic stages with the occasional crop of new material, but this time done in a manner that slavishly attempts to recreate the style of the original games on a new platform.
This is not a review of Sonic Mania. I don't even have the game as of the time of this writing, though I do have the Nintendo Switch version of the special collector ...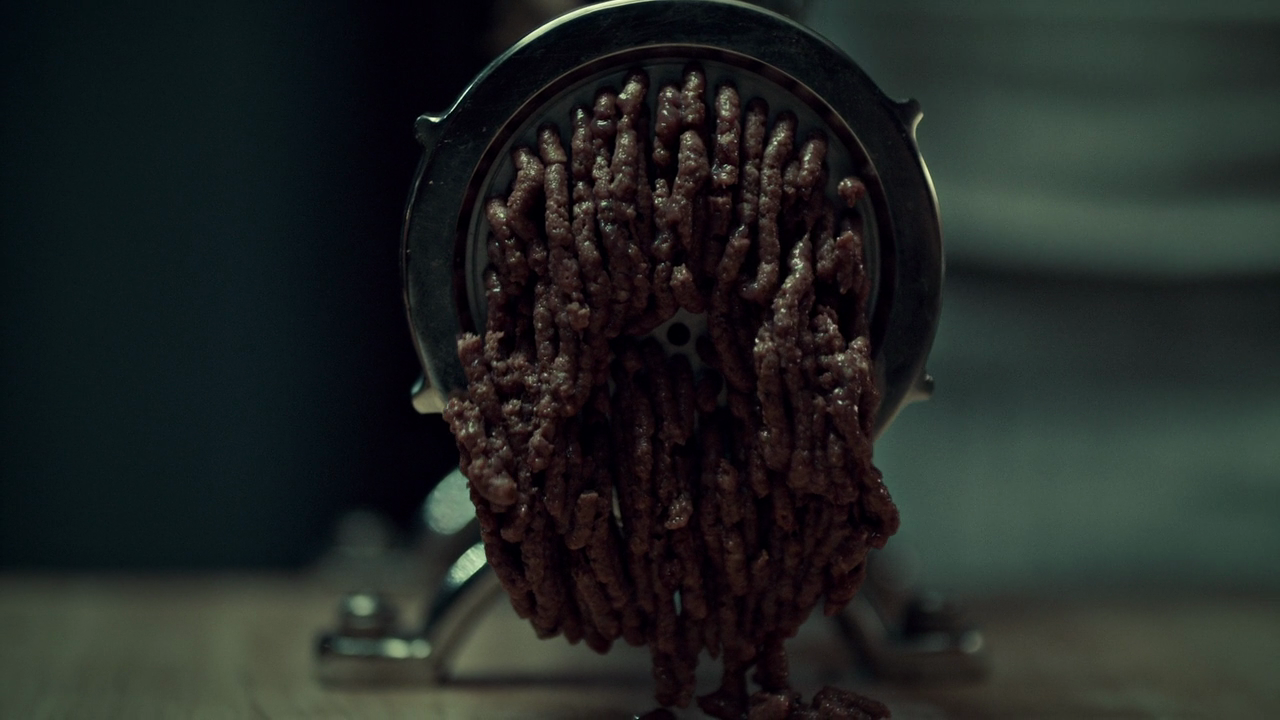 Sorry about the slow posting schedule of late - Jack's on a brief holiday while he finishes up the Austrian School essay for Neoreaction a Basilisk, and I'm really bad at remembering to queue these on Game of Peaks night. Normal service should resume soon, and your patience is appreciated.
MUKŌZUKE: Literally "set to the far side," which refers to the dish's placement on the tray, a small dish of seasonal sashimi. The key detail for our purposes is that the dish is sliced.
FREDDIE LOUNDS: Send someone else, Jack. She's one of yours.
Freddie is entirely sincere here, offering a genuine concern for Jack. This is not part of some larger heel turn on her part, a fact emphasized by her photographing Beverly's body and, subsequently, Will in his face mask. Rather, it is out of a sense of genuine horror and, more broadly, a sense of clear morality - the same one that fuels her consistent loyalty to Abigail Hobbs, even after death. The grounds on which Freddie will take actual moral stands are few, but the resulting stands are a key part of her character.

As the saying goes, there's always doubt until you see ...
Update 8/29/2017: And now the original XBOX One has been discontinued to make room for the XBOX One S (which is *different* from the XBOX One X). Only two years and nine months after it was released. Think about that, and remember how the SEGA Dreamcast was considered a colossal failure.
Can I make an appeal to the video game industry? Can we cool it with the technological determinism shit already, please?
Just...stop it.
I want to apologise in advance if this turns into more of an angry, ranty polemic than what I'm comfortable presenting these days, but I'm deeply upset this week. I've always been exasperated and annoyed with the line of thinking in games criticism that graphics tech is the most important thing in the industry and needs to be privileged above all else, but at this point I've officially had it. The state of the current industry is so out of control I don't really even have words to express how stunned and aghast I am by the aggressive, mindless technofetishistic lust that seems to be driving almost everyone on both sides of the Pacific ...
Posted by: Phil Sandifer 3 months, 1 week ago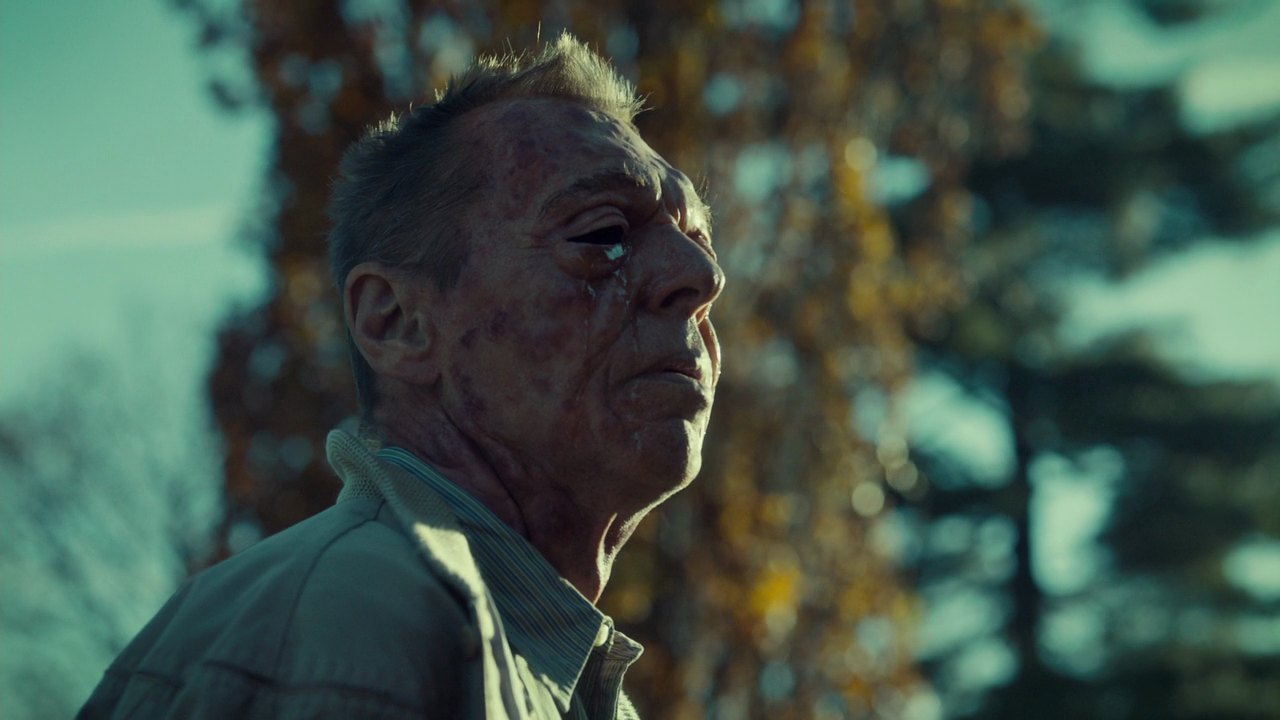 \TAKIAWASE: A mixture of vegetables and a protein in which the ingredients are cooked separately; on the whole a fair description of an episode in which the characters are unusually segregated.
WILL GRAHAM: Your father taught you how to hunt. I'm going to teach you how to fish.
ABIGAIL HOBBS: Same thing, isn't it? One you lure, the other you stalk?
WILL GRAHAM: One you catch, the other you shoot.
Will makes a second attempt at the hunting/fishing conversation that went so unsatisfyingly in "Relevés." This time, instead of becoming obsessed with accusing Abigail, he comes up with a suitably witty retort to her comparison. Although the difference between catching and shooting is likely academic to the fish.
WILL GRAHAM: Last thing before casting a line: name the bait on your hook after somebody you cherished.
ABIGAIL HOBBS: So you can say good-bye?
WILL GRAHAM: If the person you name it after cherished you, as the superstition goes, you'll catch the fish.
ABIGAIL HOBBS: What did you name it?
WILL GRAHAM: Abigail.
It's an interesting and quietly revealing character beat that Will stakes his successful catching of Hannibal on the question of whether Abigail cherished ...
Posted by: Josh Marsfelder 3 months, 1 week ago
This past week I treated myself to two recent Blu-ray releases that oddly seem to compliment one another: The brand new Collector's Edition release of Species from Scream Factory (which gives the film a proper HD transfer for the first time and features a whole slew of interviews, making-of featurettes and commentary tracks), and Funimation's Blu-ray/DVD Combo Pack release of their localization of Shin Gojira, known as Shin Godzilla in the US.
I currently don't have access to an HD TV so I can't actually watch most of the material here yet...I haven't even touched Species, which is killing me because this set looks really interesting: Just the prospect of getting people like Natasha Henstridge and Michael Madsen to talk candidly about their experiences with that curio is tempting enough, but add to that the fact there's an alternate ending included and I truly cannot wait to be able to put this set through its paces. Whenever I get the chance I'll be sure to give this release a proper analysis and any re-evaluations I come to will definitely influence the revised version of the Species essay that will go ...
Posted by: Phil Sandifer 3 months, 2 weeks ago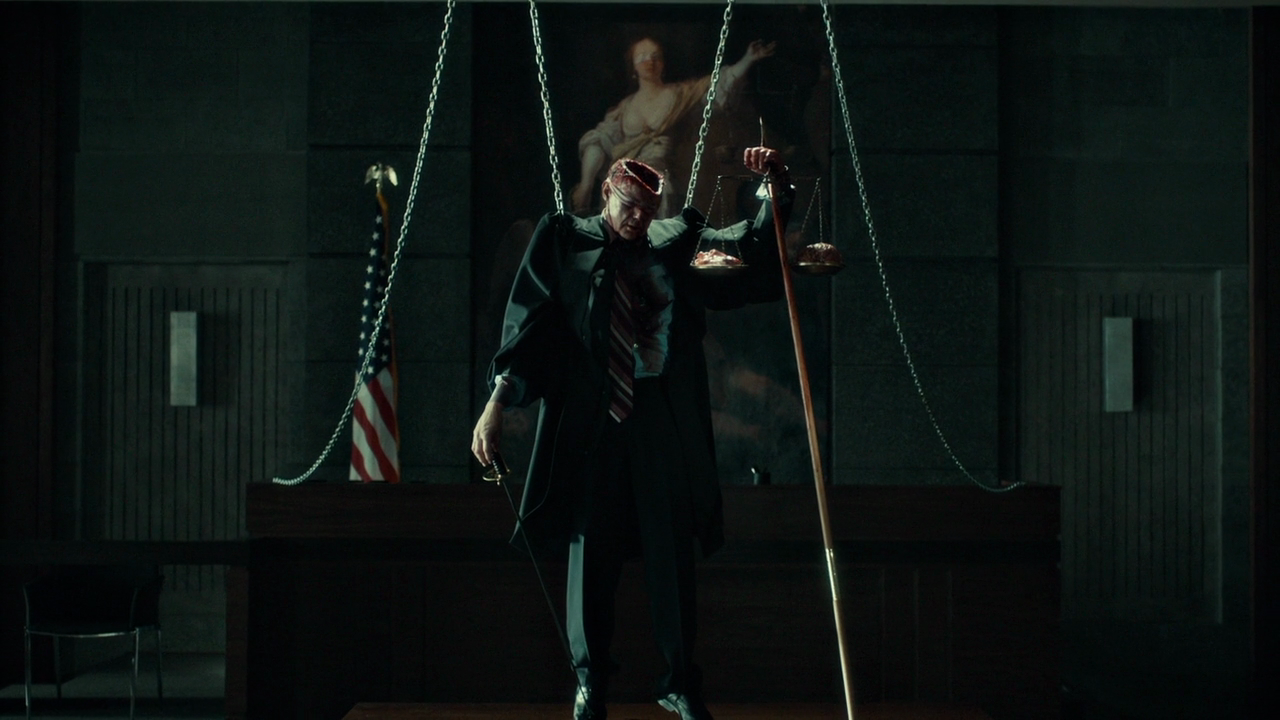 HASSUN: A sushi course with small side dishes that sets a seasonal theme. Janice Poon discusses it in terms of balancing opposites, which could be made related to the weighing of guilt and innocence involved in a trial with relatively little critical legerdemain.

A bewildering and suggestive opening image as Will is shown imagining his own execution from the perspective of the executioner. This is an entirely plausible thing for Will to do - indeed the idea that Will would actively try to empathize with his potential executioner is really interesting. But its substance is in practice merely "unsettling cold open," the impact of the image left entirely for the viewer instead of the narrative. In one sense this is emblematic of the episode, which is very much the season's "Œuf." It's actively identified by Fuller as the weak link, and sees the show attempting its spin on courtroom drama instead of police procedural, only to find that the move to the second half of Law and Order is a step further than the forced perspective brilliance of its iconography can sustain.

This smirk off the line where the prosecutor asserts that Will is the smartest person in ...
Posted by: Phil Sandifer 3 months, 2 weeks ago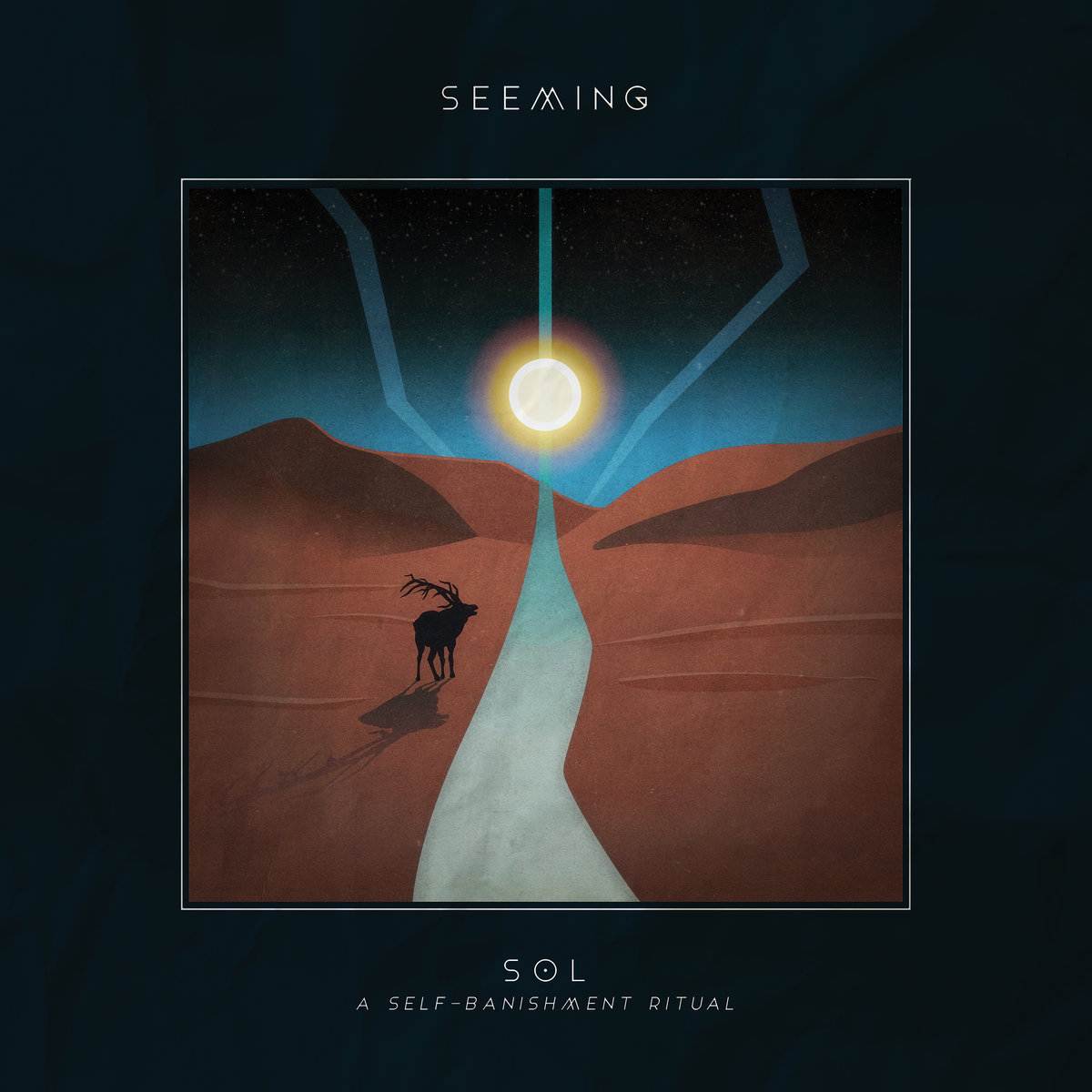 I cannot possibly review Seeming's new album Sol. It's fucking amazing. It's astonishing to me that Madness and Extinction is an album it's possible to double down on and outdo. But Alex did it, with a second album that's frightening, ambitious, and unlike anything else that's been done, ever, by anyone. I care about it like I care about Kill the Moon and Promethea. Go buy it. Honestly, buy it, listen to it a few times. You can stream and buy it here. All Bandcamp's profits today are going to the Transgender Law Center, so it's a great day to splash out some cash for it. Then come back here.
I'm one of the people Alex regularly sends demos to, and so Sol has been the single biggest soundtrack of my last three years. Alex is one of my closest friends, but I'm also an unabashed and unreserved fan of his stuff, and I tended to play each new demo to death and beyond before just as eagerly devouring the next, listening in rapt wonder as song after song mutated from idea (sometimes even an obviously good one) through to demos that sketched its potential and finally to finished mixes ...