Posted by: Jack Graham 2 months, 3 weeks ago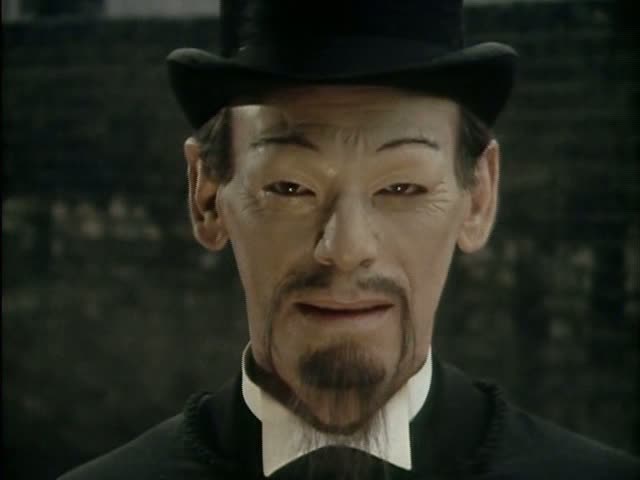 Thanks to the various people who looked over this and made suggestions, especially Holly. The mistakes are, of course, mine alone.
This post was originally going to have the alternative title 'Why I'm No Longer Talking to Doctor Who Fans About Race' but Andrew Rilstone got there before me, damn his eyes. Seriously, go read Andrew's post because it's excellent. Amongst other things, he looks directly at the arguments put forward in Marcus Hearn's Doctor Who Magazine editorial. Which is, of course, what started this.
*
We live in a strange world. I'm being told, on the one hand, that Jeremy Corbyn, the most consistently and committedly anti-racist MP in the Commons, is an antisemite, and, on the other, that 'Talons of Weng-Chiang', a story in which a Fu Manchu style villain - played by a white actor in rubber 'yellowface' - abducts white women with the help of a Tong of "opium sodden" Chinese cultists working out of Limehouse, isn't racist. You just know, don't you, that some professional Doctor Who hacks are convinced that Corbyn, if elected, would institute Britain's very own reenactment of the Final Solution, but will also quibble with you over whether or not Julius Silverstein ...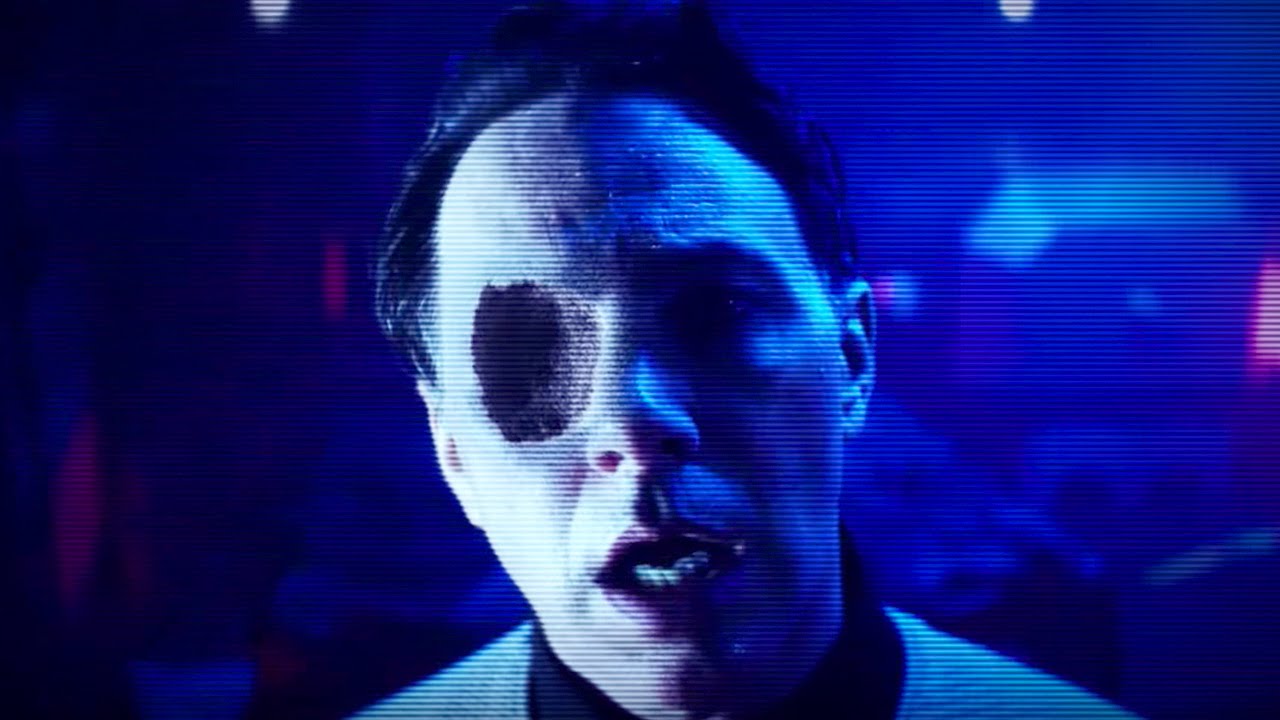 Jeez man most people just use a sleep blindfold
It's November 14th, 2015. Adele is at number one with "Hello." Fleur East, Wstrn, and Justin Bieber also chart, the latter with both "Sorry" and "What Do You Mean." In news, a series of terrorist attacks take place in Paris including a mass shooting at the Bataclan theatre during an Eagles of Death Metal concert and a series of suicide bombings around the Stade de France during a match between France and Germany. The first storm named by the Met Office, the extratropical cyclone Abigail, hits Scotland, while a series of protests at the University of Missouri lead to the resignation of the president of the system.
On television, meanwhile, a distinctly unusual episode of Doctor Who. Sleep No More is not, by general acclamation, a classic. Even those inclined towards sympathy for Gatiss tend to focus their redemptive efforts elsewhere. And it's easy enough to see why this might be. It's a decidedly lumpy story with idiosyncratic pacing that never quite sells its stakes or offers a coherent account of its concept. Character remains something of an afterthought for Gatiss, which is frustrating for Clara's last ...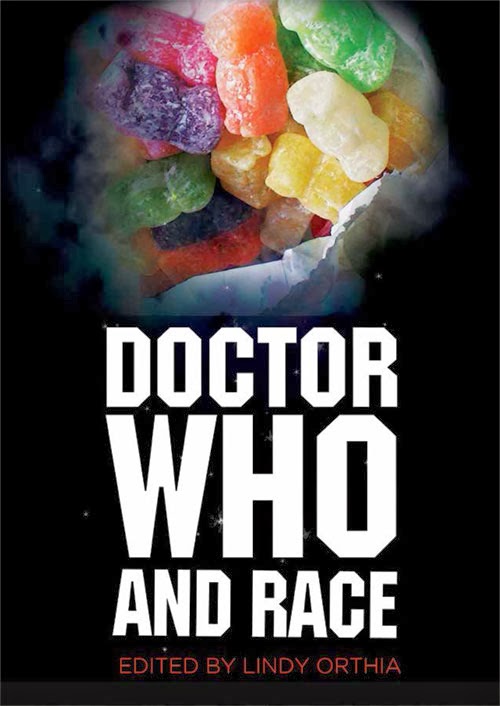 In light of recent controversies in and around Doctor Who Magazine about The Talons of Weng-Chiang, it is our pleasure to reprint Kate Orman's essay from Lindy Orthia's collection Doctor Who and Race, which is, for my money, the best and most comprehensive take on the story's racism out there, and something that absolutely needs to be seen by a wider audience. Massive thanks to both Kate and Lindy for agreeing to our republishing it.
"Maybe we wouldn't get away with it these days."
– Philip Hinchcliffe[1]
Introduction
As a Chinese doctor who fan, I just want to say Talons of Weng Chiang was so horrible for me that I didn't manage to finish watching it... Why did I even try to watch it, knowing there're evil Chinese stereotypes? I should have known better. I love my show and it's painful to watch.[2]
The Talons of Weng-Chiang (1977), a long-standing favourite, has only two real flaws in the eyes of Doctor Who fans: the casting of white actor John Bennett as Chinese villain Li H'Sen Chang, and an unconvincing giant rat. While the rat can be smiled at, the story's use of 'yellowface' has to ...
I am on extended hiatus from posting on Eruditorum Press, but I wanted to use my platform here to share this wonderful and exciting new project from my good friend Ben Knaak. Ben's been a guest on Pex Lives and he and I have done a few audio recordings of our own together that some readers might remember. Anyone who's interested in video game criticism and/or Marxist history and philosophy, which is to say statistically all of you, should really enjoy this new series.
I'll be crossposting content here as it becomes available to me, but please do consider following Ben's new blog and YouTube channel. That should be all from me.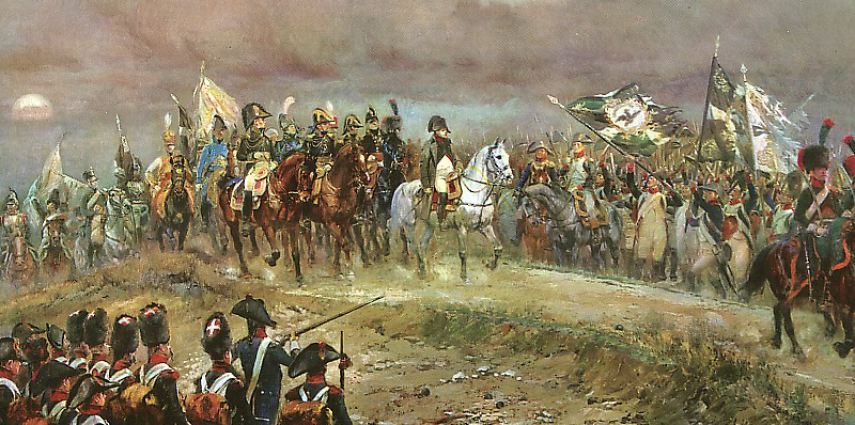 Not a Country with an Army but an Army with a Country
The story of Video Game History™ (as distinct from the history of video games, which is of course a different subject) does not, in fact, begin with Sid Meier. Nor even with Francis Tresham, designer of the original Civilization board game that introduced the infamous "tech tree" to the world. No, the long, slow gestation of Video Game History™ predates not only the existence of video games, but ...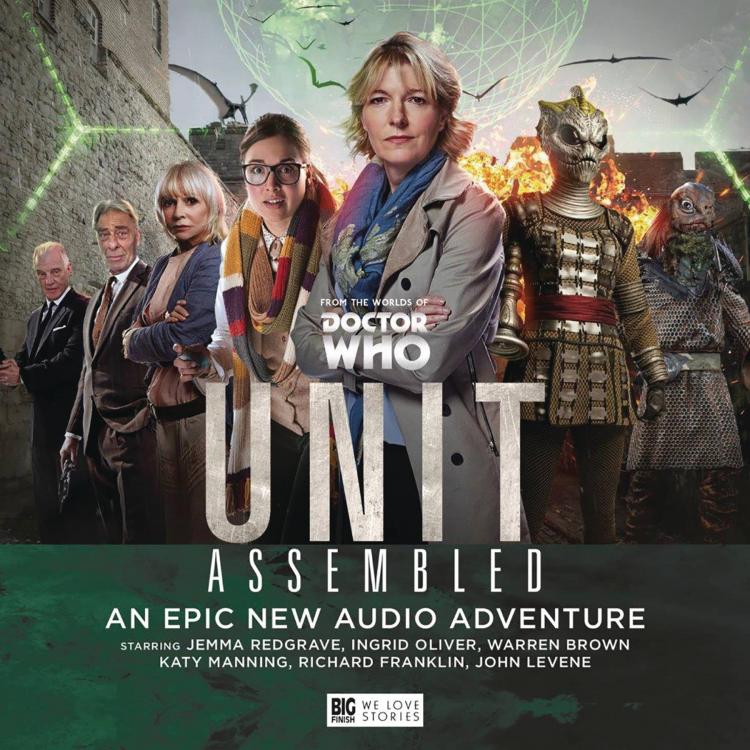 It's been nearly five years since I last wrote about Big Finish on this site. Much of this gap is due to the fact that it's only fairly recently that Big Finish's license was expanded to cover the new series, so there's been pretty slim pickings post-McGann. But in 2015 Big Finish released their first Torchwood and UNIT audios, and since then new series-adjacent material has been a mainstay of their increasingly bloated line. To date there's nothing that directly ties into the Capaldi era, but as all of Osgood's stories and all but one of Kate Stewart's have Capaldi in them, this seemed the line to check back in on the company with.
It's no secret to anyone who reads my social media that I'm hostile to Big Finish of late. But I haven't really talked about that in long form. So instead of beating around the bush and coming to a conclusion that Big Finish is in much the same boat as the novel line in terms of its complete failure to do anything of worth with its license, let's just start up front with the litany of problems this set has. Its hook is compelling enough—the surviving ...
Posted by: Jack Graham 3 months ago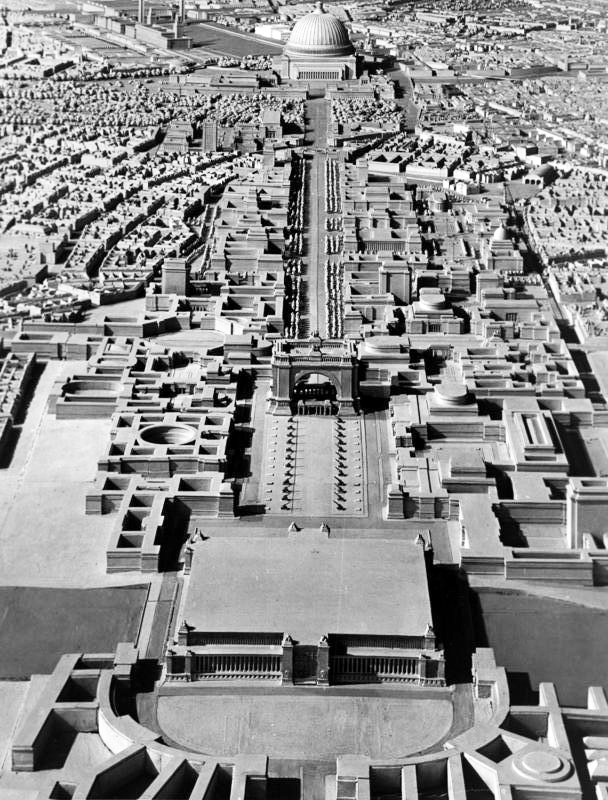 The Nazis won the war. They invaded and colonised the Western consciousness. They marched into, occupied, and restructured our heads. They redrew the maps in our minds. They razed and rebuilt our perceptions. They re-engineered our entire civilisation. They purged the libraries of our brains of the books they didn't like, and convinced many of us to burn those books, happily, with smiles on our faces, certain that in so doing we were fighting intolerance and tyranny. They wrote new books, and we filled the shelves with them. They rewrote our entire story, and we still live in their unfolding plot.

*
The counterfactual genre tends to imagine that, in a victorious Nazi state, the Holocaust would be a dark secret.

In reality, if Germany had won, today the Holocaust would be known about in Germany.

It would be part of public consciousness - a small part. It would even be studied, talked about, theorised - by a few.

The twenty-first century Nazi state would be perfunctorily apologetic, and claim moral superiority anyway. Indeed, the 'mistakes' of the past would be one way in which that state, that society, comprehended and oriented its sense ...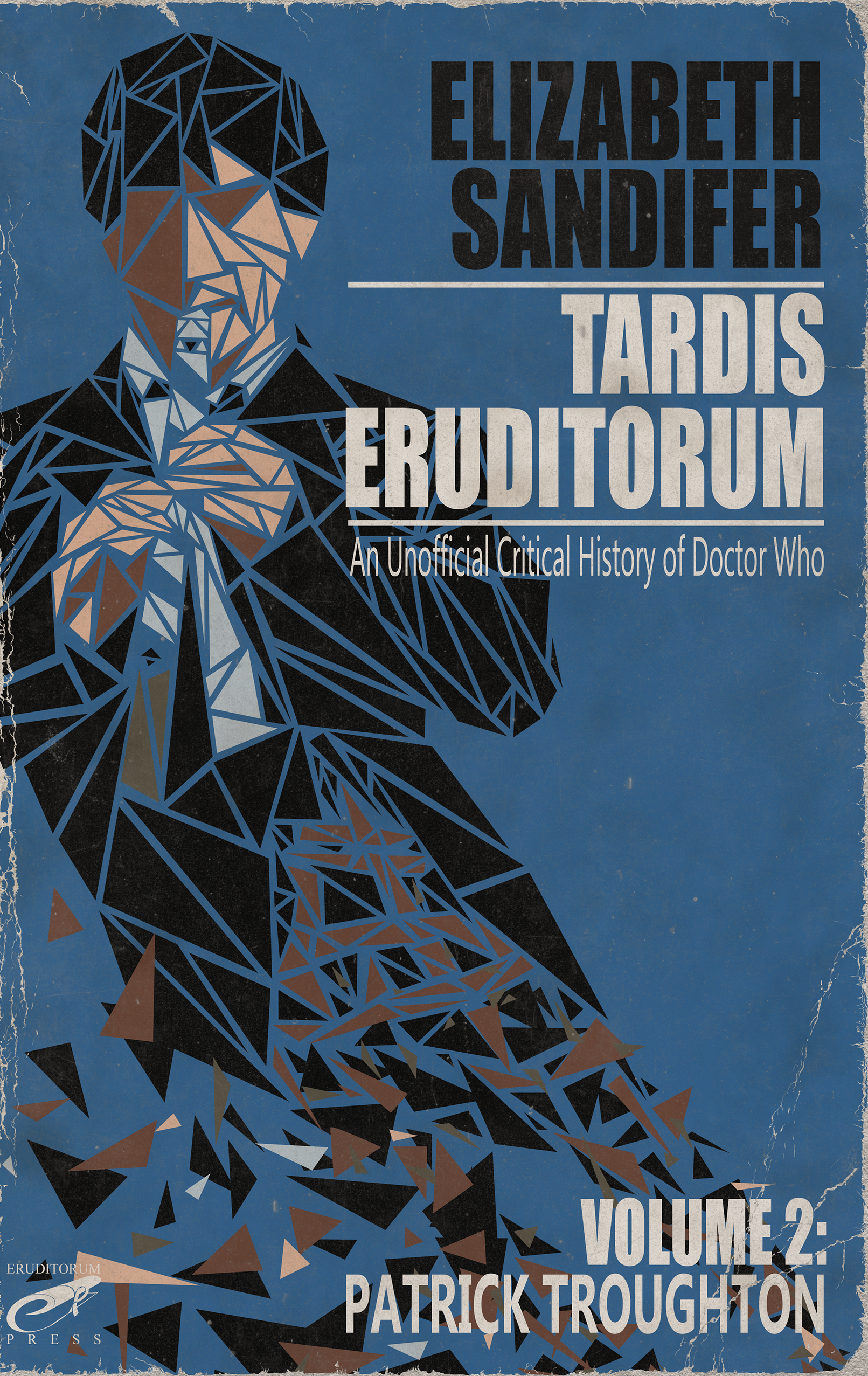 Eruditorum Press is pleased to announce the reissuing of TARDIS Eruditorum Volume 2: Patrick Troughton, the second book in the TARDIS Eruditorum series, a sprawling history of modern Britain through the idiosyncratic yet productive lens of Doctor Who. As the name suggests, this volume covers the Patrick Troughton era, with essays on every televised story from The Power of the Daleks through The War Games, along with side jaunts into a myriad of spinoff media both contemporary and anachronistic, as well as essays on other cultural events such as You Only Live Twice, The Prisoner, Batman, and the Summer of Love.
This newly released edition features rewritten essays on The Underwater Menace, The Enemy of the World, and The Web of Fear to reflect the ten previously missing episodes that have been recovered since the book's initial publication in 2012, as well as an essay on the Telos novella Wonderland. There are also, in the paperback edition, various typesetting adjustments to bring its design up to the quality standards set by other Eruditorum Press books.
The book is available at the following links in both paperback and DRM-free ebook editions.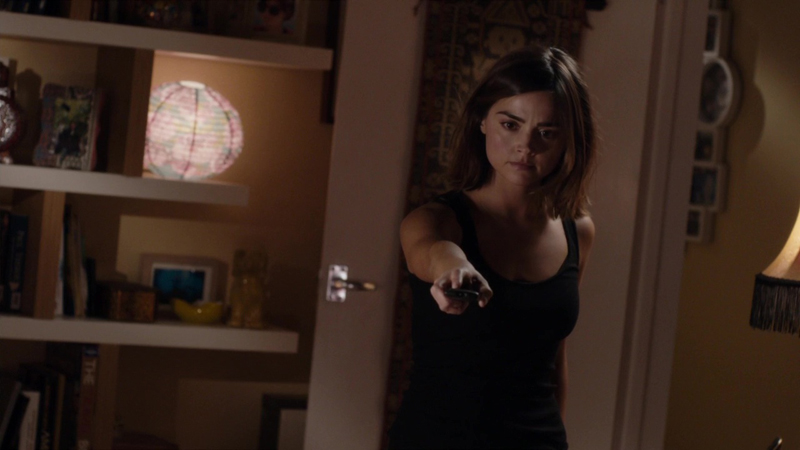 One of the things you notice a lot more when watching television as a girl is how fundamentally ludicrous a lot of characters' "no makeup and looking slightly ratty" looks are.
It's October 31st, 2015. Adele has debuted at number one with "Hello," just ahead of Justin Bieber's also new to the charts "Sorry," a situation that persists through both episodes of this story. Sam Smith, Ariana Grande, Mnek & Zara Larson, The Weeknd, and Drake also chart. In news, hundreds die in Pakistan and Afghanistan after a magnitude 7.5 earthquake, Paul Ryan becomes Speaker of the House of Representatives, and a Russian plane flying from Egypt to Saint Petersburg is blown up shortly after takeoff, killing 224.
One ought never look a gift coincidence in the mouth when doing psychochronography, so let's start with the cliffhanger, in which the Doctor's plane is shot down by a group consciously made to parallel ISIS. On the one hand this is an eerie coincidence, but it's also the sort of thing that happens when you ostentatiously position your story to be rooted in current events. Comment not on the abyss, as I'm sure someone or other said once ...