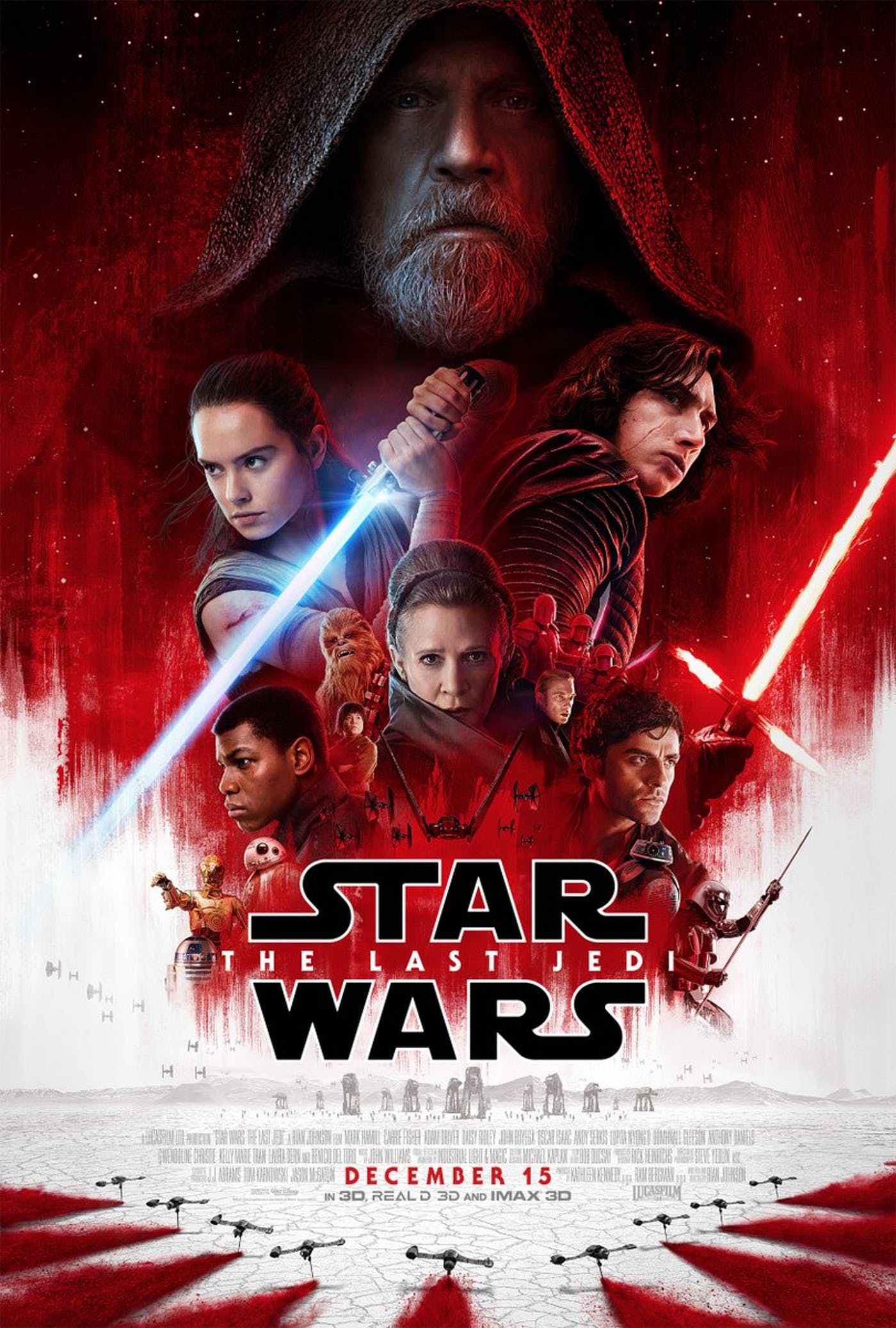 The obvious starting point is the dualism that creatively defines the sequel trilogy, with J.J. Abrams's faithful recitations of iconography on either end of Johnson's far weirder and more difficult approach to doing a Star Wars. Neither director needed to do Star Wars, but for very different reasons. Abrams had already defined himself as a classically minded reinventer of classic genre tropes, and the franchise was merely a bigger version of what he'd already done with Star Trek. Johnson, meanwhile, was a rising indie visionary with ideas of his own and while jumping over and doing a big genre film would no doubt open new options for his own work, he was doing perfectly fine.
There is virtually no way of describing the two where Johnson does not come across as the more interesting filmmaker. He is, frankly, a bizarre and unprecedentedly brave choice for the franchise—to put it with maximal uncharitableness, the first time a Star Wars film has ever been helmed by a real director. And it's no surprise that the result is fundamentally unlike other Star Wars movies. We might start with the end, noting that the final shot, in which Star Wars merchandise becomes the ...
Posted by: Jack Graham 5 months ago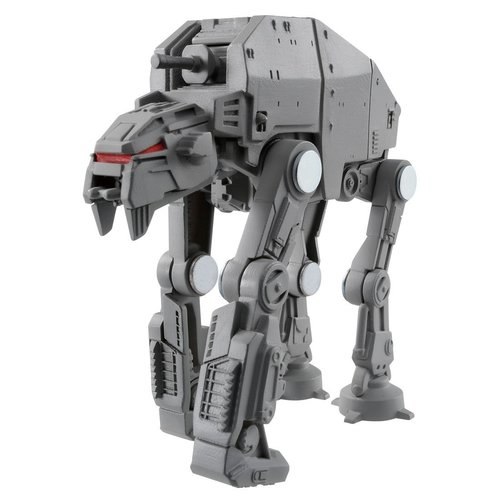 Spoilers
Even as it complicates the Star Wars universe in some ways, the sequel trilogy clings close to the old liberalism vs. fascism dichotomy that dominated the politics of the original trilogy and prequel trilogy, and which dominates fantasy narratives generally. (See this by Phil, for instance.) The First Order's politics is essentially contentless. They hate the Republic because reasons. They wear black and grey uniforms, and have red and black banners, and rallies, and they're therefore fascists, and the fascists hate liberal democracy because they just do. This dichotomy, which is pervasive throughout stories of this kind (look at Harry Potter for instance) tells us something about the permissible horizons of ideology in the capitalist mass culture industries. It is this which gives rise to the syndrome I talked about in my villains essay, in which I point out (amongst other things) that villains are usually the only people in stories like this who are trying to fundamentally change the world.
Actually, the original trilogy scores slightly better on this than many other such narratives. It is set in a period when the fascists have already won, and the people trying to change the world are the ...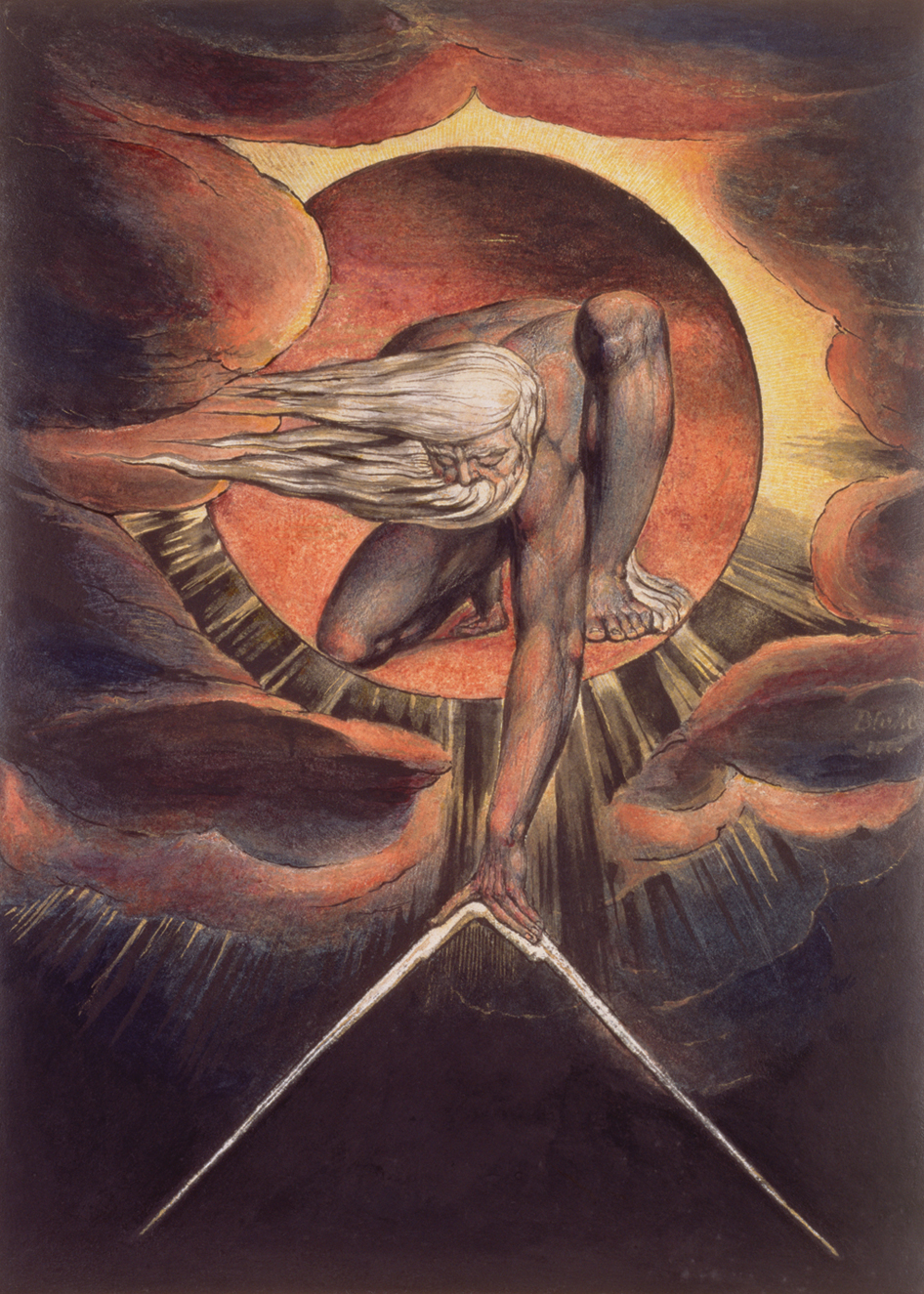 DIGESTIVO: An after-dinner (and after-coffee) drink such as grappa or limoncello. As we've completed the actual Italian portion of our adaptation of Hannibal in order to return to the US, this is on the whole sensible.
JACK CRAWFORD: Hannibal Lecter, il Mostro di Firenze, narrowly escapes the Questura. That how the story goes?

INSPECTOR BENETTI: Missed him by that much. The good Dottor Lecter is once more in the wind. But he left one last victim. Open him the way Lecter opened the other one. Open him all the way.
Something of a rarity in Hannibal, Benetti is an utter shithead who gets to display this act of staggering and monstrous corruption without any consequences. He disappears from the narrative entirely, having nothing to contribute past this point. Indeed, this is the last scene to be set in Italy, and there is essentially no unfinished business there, this dickbag excepted.
CHIYOH: You're sitting at Hannibal's table. You know him. You know Will.

JACK CRAWFORD: I know them. They are identically different, Hannibal and Will.
This is a deeply odd time for Jack to lapse into gnomic hedging, even if it is generally his default state. "Identically different" ...
Posted by: Jack Graham 5 months, 1 week ago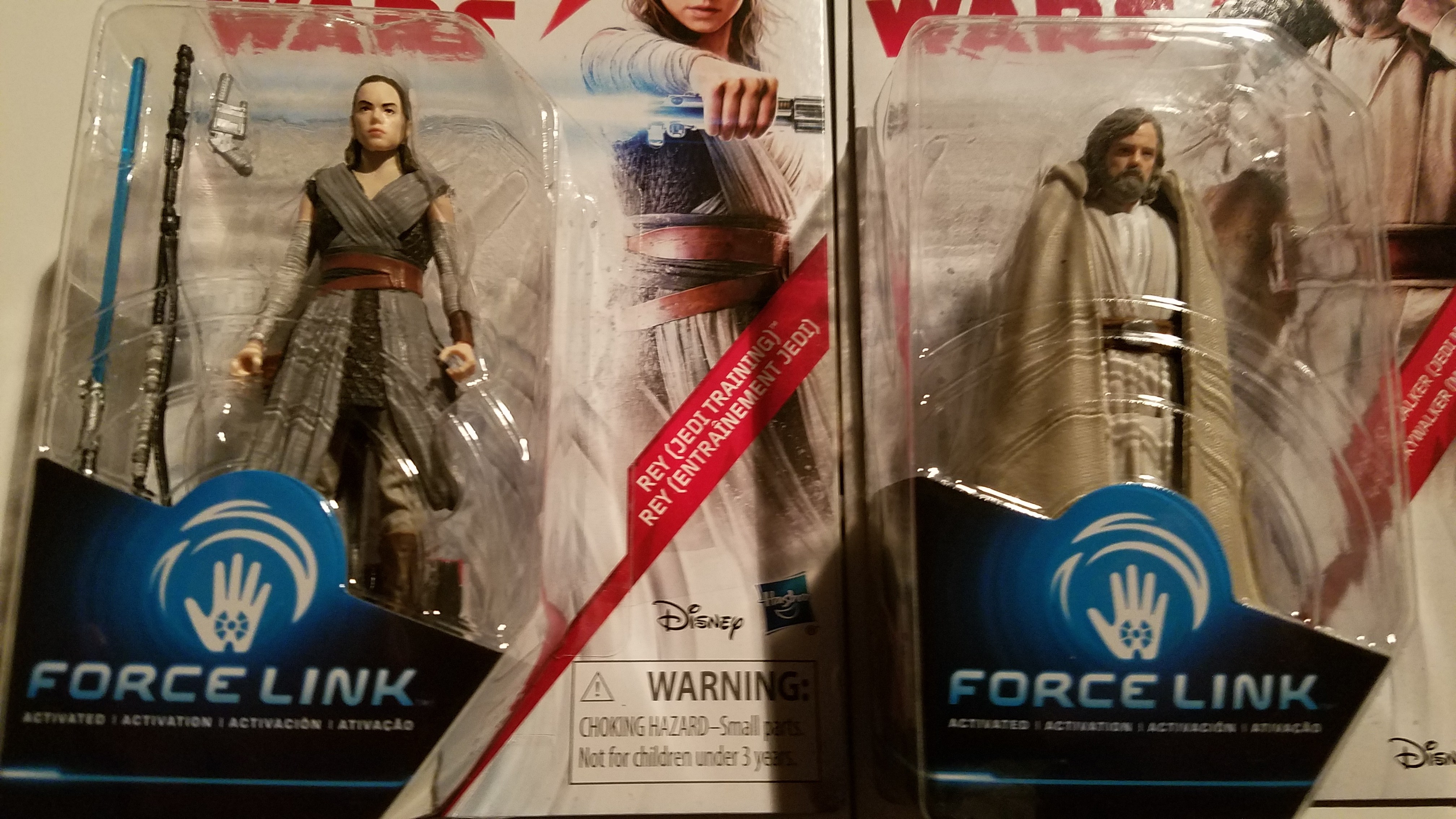 Spoilers
A note on formatting: I refuse to call the movie Star Wars "A New Hope" or "Episode IV", so when I put Star Wars in italics (like just then) I mean the first movie they made, the one with Jawas and Greedo and Mos Eisley, etc. When I put Star Wars without italics (like just then) I'm referring to the series or franchise or meta-text as a whole.
*
Having finally seen The Last Jedi, I was free to take a look at what others were saying about it. I'd been aware that the film was proving controversial... by which people seemed to mean that almost everyone liked it apart from a tiny sliver of white men whose disapproval was creating the artificial impression of controversy, and who – paradoxically enough – probably also deny the existence of privilege.
I won't go into the objections of the tiny layer of voluble fanboys who decided to hate (or rather angst over) Last Jedi. I'm sure all that has been well covered elsewhere. But I will just point out one thing: the tendency to point to moments when the film took a stance or expressed a viewpoint and to ...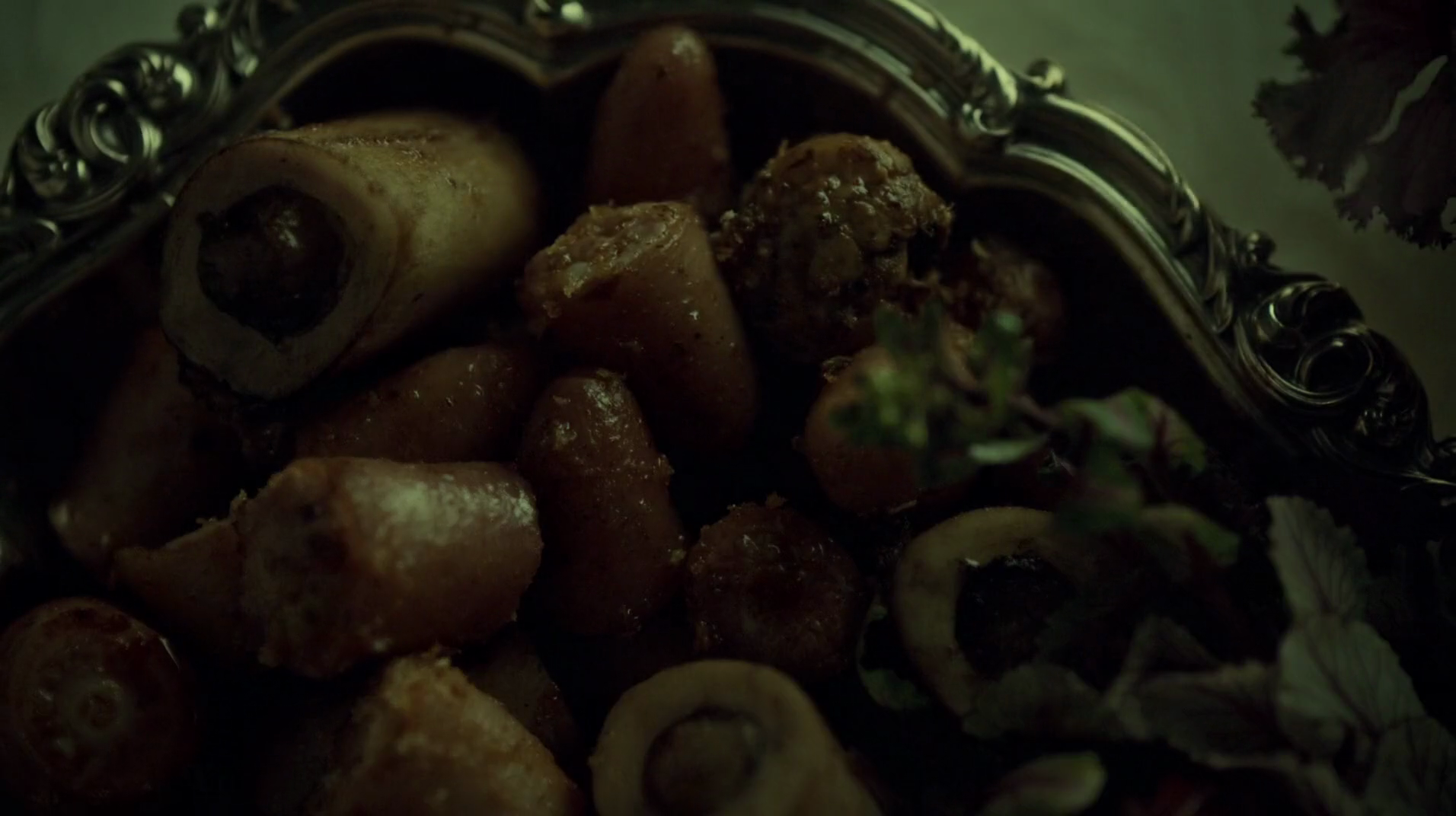 DOLCE: Dessert. Nobody particularly gets their just ones here, so let's call this a case of running out of both course names and titles in this phase of the series.

The bath has been a fragile refuge for Bedelia over the first half of this season. Here she sacrifices this safe position, turning it over to Hannibal as she cleans his wounds after his fight with Jack. This, however, contains its own form of power, as we will shortly see.
WILL GRAHAM: Jack .
There is an odd understatement and contrivance to this reunion - Will pops up in Florence with improbable speed and simply arrives by Jack's side, with their reunion almost entirely underplayed. But for all that this violates scads of normative rules about how narrative functions, it's tremendously effective. The reunion between them that mattered was in "Apertivo." The significance of this is simply that it allows the plot to move forward, and so it does.
JACK CRAWFORD: And Hannibal would slip away. Would you slip away with him?

WILL GRAHAM: Part of me will always want to.

JACK CRAWFORD: You have to cut that part out.
A simple and moving confession on Will's part. Jack's response ...
Posted by: Jack Graham 5 months, 2 weeks ago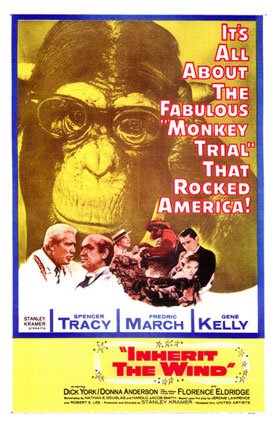 We're back, with a proper WWA episode. Daniel's choice this time: Inherit the Wind, Stanley Kramer's 1960 drama loosely based on the Scopes Monkey Trial. (Details here.)

Download WWA6 here

A really good episode, this one (IMHO). Lots of laughs and silliness but also some meaty discussion about history and politics.
*

Show Notes: Main Topic: Inherit the Wind. Vague plot summary. Fictionalized. Quality female characters. Familiarity breeds contempt? Chimpanzee casting. Didn't fall in love. Connected to Mississippi Burning. Cartoonish Brady. Brady's wife. Sexism of 1925. Pronouncement dialogue. Golden Age acting. Comic relief. Unforgiving role. The One Man Who Can Think. Educating the rubes. McCarthyism. Flouting conformity and Great-Man-ism. Village Atheist. Blacklisted screenwriter and HUAC. Slavish attachment to the USSR. At last, a Trump reference. And Nixon. Fans sponspored by the funeral home. Perspiration necessary for a proper courtroom drama. Bigwig motives. Old Time Religion Uber Alles. Lynching sequences. Black actors. Talking about civil rights without talking about civil rights. Mencken. Brady's hypocrisy. Not William Jennings Bryan. Classism and the American South. Ditto for British regional accents. Legitimate resentment. Not even Hollywood Poverty. The "respectable poor." Scopes and eugenics. Scientism and ...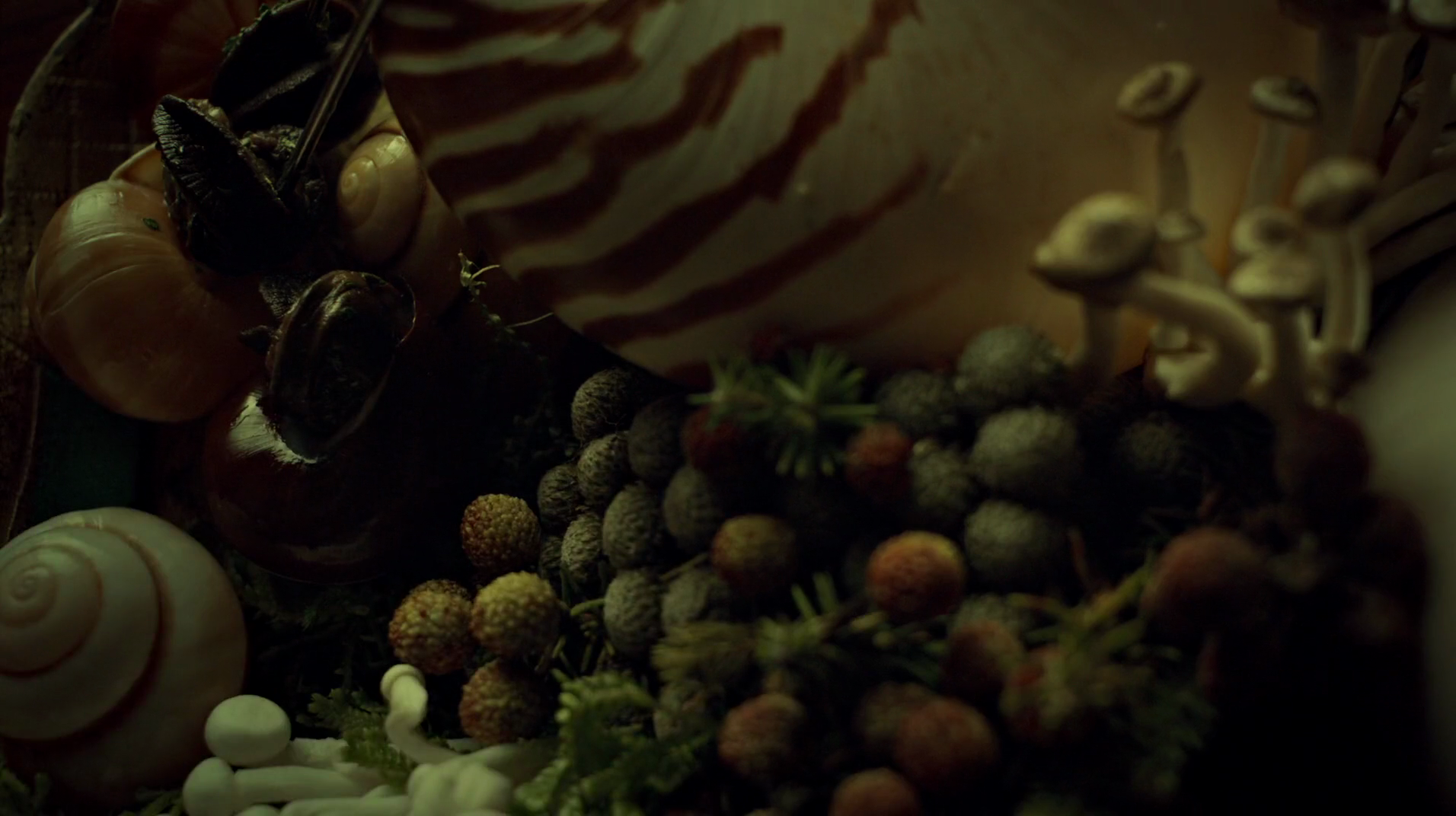 CONTORNO: A side dish, typically served with the secondo. This episode is a last chance to do small stuff before the major fireworks of the first arc of the season go off, but more to the point, as we will see, is in a meaningful sense focused on a side character.
CHIYOH: On still evenings, when the air was damp after a rain, we played a game. Hannibal would burn all kinds of barks and incense for me to identify by scent alone. He was charming the way a cub is charming, a small cub that grows up to be like one of the big cats.
WILL GRAHAM: One you can't play with later.
The game is more or less a direct quote from Hannibal Rising, and the nominal origin of Hannibal's supernatural sense of smell. Although it is notable that the game is played with burnt objects, so that what is identified is not the smell of the thing, but the smell of its destruction. In her analogy for his charm, meanwhile, we have something that's almost diametrically opposite from Will's "pathetic wretch that failed to die" assessment, suggesting an early and seemingly innate grandeur to ...
Posted by: Jack Graham 5 months, 3 weeks ago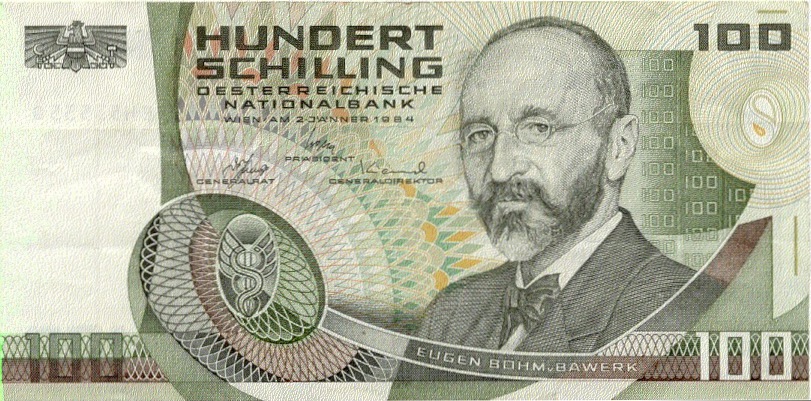 An interlude, consisting of a much expanded treatment of a short section from the material I contributed to the Austrian School essay in Phil's new book, which is now on sale along with his other books.
*
The leading Austrian economist after Menger was Eugen von Böhm-Bawerk. He was the developer of many key Austrian mainstay theories. The interesting thing is that he spends a huge amount of his time attacking Marx. Indeed, as noted, his attack on Marx is to a large extent the springboard which leads him to his own theories.
His major criticism of Marx is connected to something called the 'transformation problem'. But it's a bit of a twisty story.
In a polemic published not long after the posthumous publication of Capital vol.III (1894), Böhm-Bawerk claimed that volumes I and III of Capital contradict each other when it comes to the matter of how values are transformed into prices. Marx, says Böhm-Bawerk, claims in vol.I that commodities tend to sell at their values and promises to explain later why it seems otherwise in real life. However, says Böhm-Bawerk, when Marx comes back to this in vol.III, he fails to explain, leaving ...