The Shabogans are the invisible underclass on Gallifrey. The plebs. The nobodies. The skivvies. They're not the posh drop-outs. They're not the soup-making rustics. They're the unseen guttersnipes trapped inside the Capitol. They always leave the room just before you enter it. They're the vandals who shoot stasers at the Seal of Rassilon. And maybe, sometimes, they do more than that. Maybe they riot. Maybe they erect barricades. Maybe they throw stones. Maybe they daub things like "GALLIFREY WILL NEVER BE HAPPY UNTIL THE LAST CASTELLAN HAS BEEN HANGED WITH THE GUTS OF THE LAST CARDINAL" on the walls of the Time Toilets. Because if there is hope, it lies in the Shabogans.
I'm Jack Graham. Gothic Marxist. Advocate of the struggle in terms of the strange. Shakespearean villain. Doctor Who fan. Less an organic intellectual than a one-man morbid symptom.
And I did this:
Posted by: Jack Graham 2 months, 1 week ago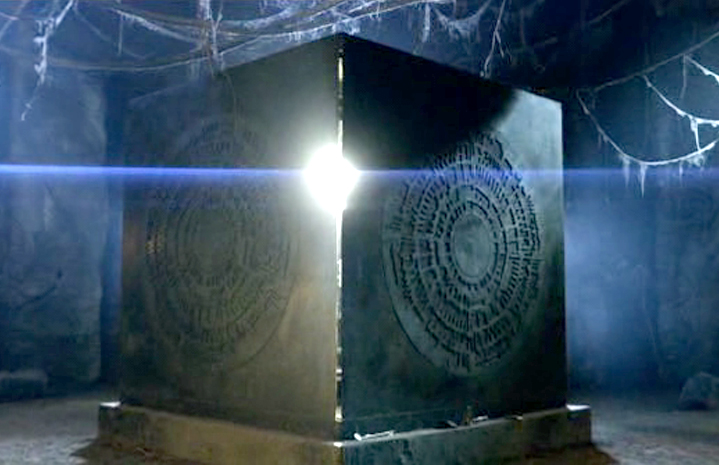 Hello everyone. This week it's audio time. Again.
Firstly, here's a commentary I recorded with our esteemed site editor on 'The Pandorica Opens'. Yes, we finally did it.
We had a lot of fun recording this, and I'm sure you'll enjoy listening to it.
If things go according to plan, our commentary on 'The Big Bang' will be dropping next week. In true Moffatian tradition, our resolution to our own cliffhanger will entail a narrative substitution.
Then I'll be back to my ruminations on Ron Paul, the Austrian School, Murray Rothbard, libertarianism, and the alt-Right. People who give me as little as a dollar a month on Patreon can get instant and exclusive advance access to the next five posts in this series. Also, I will be finishing my trilogy of posts about 'Last Jedi' at some point - promise. My Patreon sponsors will probably get advance access to that as well.
In other audio news, Wrong With Authority has produced two new podcast episodes I haven't yet told you about here.
There was this commentary that Kit, Daniel, and I recorded on original Ghostbusters (a real giggle, this one ...
Posted by: Jack Graham 2 months, 2 weeks ago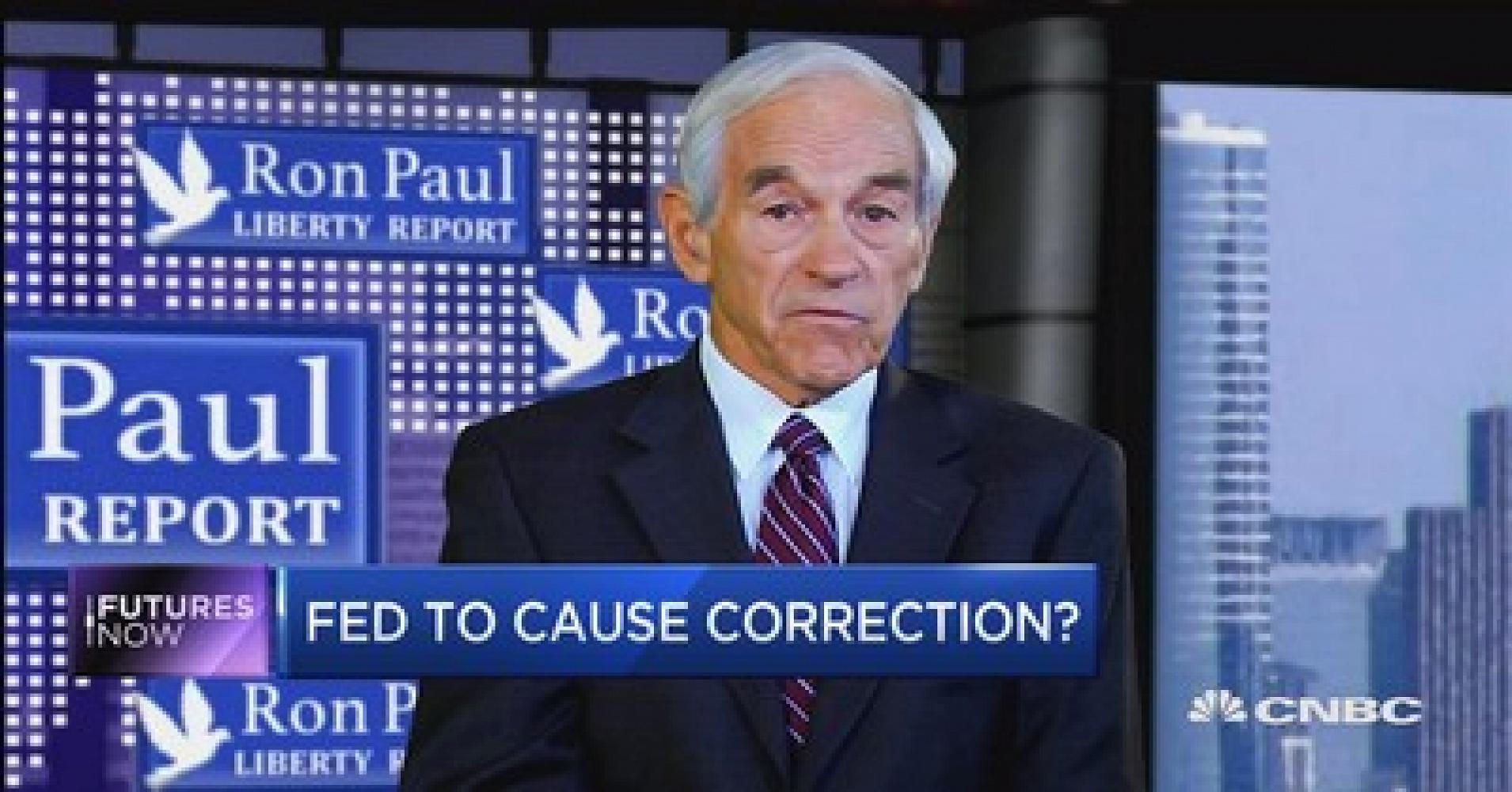 In my opinion, any account of the rise of the alt-right, especially one which emphasizes the role of libertarianism, and thus the distal causal role of the Austrian School of economics, must begin with Ron Paul.
In his essay 'On Social Sadism', published in the journal Salvage, China Miéville recounts an occasion when
[a]t a debate between Republican candidates in September 2011, Wolf Blitzer, the chair, mooted the case of a hypothetical thirty-year-old uninsured man who becomes sick. '[C]ongressman,' Blitzer asks Ron Paul, 'are you saying that society should just let him die?'

'Yeah!' comes a shout from the audience. A smattering of applause. The shout is repeated, and again, and the applause grows.
Paul retired from politics in 2013, but his shadow is long on the libertarian Right. After the above exchange, Paul – a former medical doctor and a fervent libertarian, indeed a 'paleolibertarian', a follower of the syncresis of libertarianism and far-right conservatism invented by Murray Rothbard and Lew Rockwell – suggested that the hypothetical man in the question should have a private medical plan. "We've given up on this concept that we might assume responsibility for ...
Posted by: Jack Graham 2 months, 3 weeks ago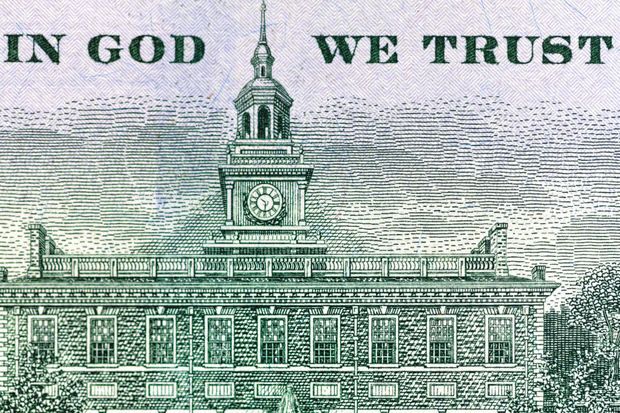 Part 1 can be found here.
*
The religious world is but the reflex of the real world. And for a society based upon the production of commodities, in which the producers in general enter into social relations with one another by treating their products as commodities and values, whereby they reduce their individual private labour to the standard of homogeneous human labour – for such a society, Christianity with its cultus of abstract man, more especially in its bourgeois developments, Protestantism, Deism, &c., is the most fitting form of religion.

– Marx, Capital vol.1, Chapter 1, Section 4
It is an historical irony that, though they today seem to embody a view of life dear to the moralistic Right, the Puritans were the 'Left' in the great political debates of the era of the European transition from feudalism to capitalism. But, while ironic, this is hardly accidental. They were expressing the views and imperatives of the rising class of bourgeois, this class being both product and inheritor of what is now the capitalist system. This is, of course, the very market system the Austrians (and those like them, because they are by no means as distinct as they ...
Posted by: Jack Graham 3 months ago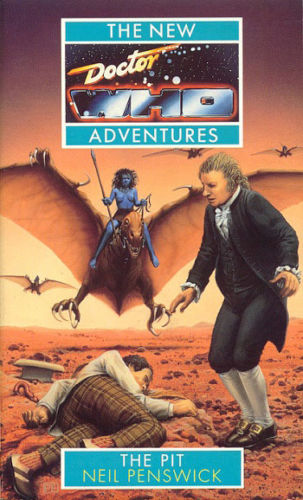 Yes, it's the long-awaited (by a tiny number of people) return of the Shabcast.
And for my big relaunch I'm joined by a mystery returning guest who has a kickstarter going for a new book about the McCoy-era and Wilderness Years of Doctor Who, complete with some chat about the Virgin New Adventures, the new series, and sundry other inevitable digressions. Because it's us.
Bet you can't guess who my guest is.
That's a Kickstarter you should totally contribute to, by the way. In fact I'd almost say you were morally obliged at this point. Here's the link.
And here's my Patreon.
Happy listening and pledging-of-money-to-Kickstarters-for-new-books-about-the-McCoy-era-and-possibly-also-to-my-Patreon.
(Plus, you can still buy our mystery guest's last book, to which I made a modest contribution. It too was made possible because people funded a Kickstarter.)
Posted by: Jack Graham 3 months, 1 week ago
Okay, so this popped up on my Twitter feed: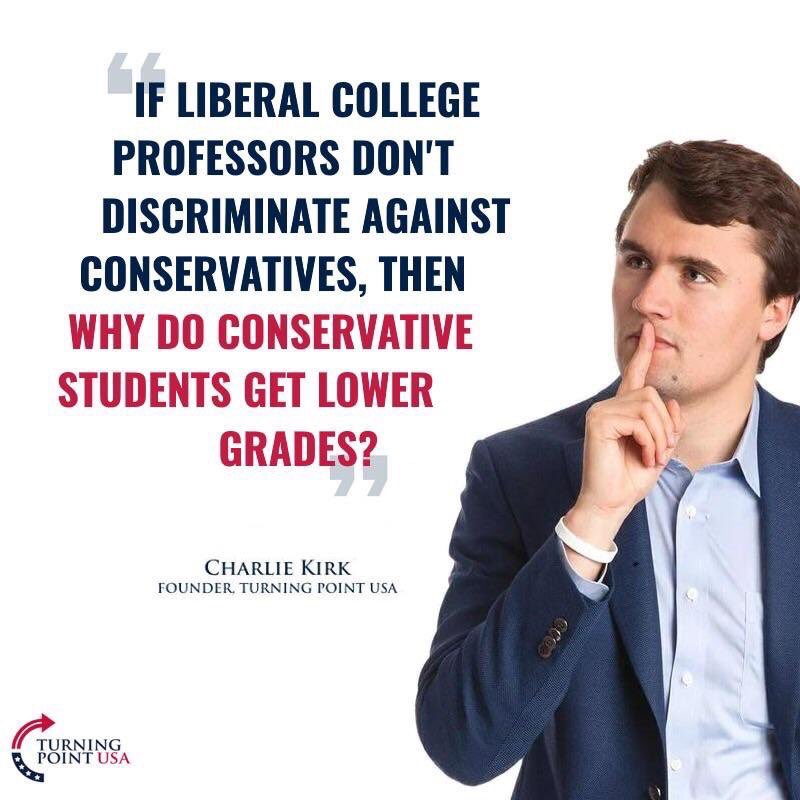 Now, it's tempting, isn't it? A really desirable little chunk of cheese, just sitting there, saying "eat me!", conveniently arranged on a nice wooden platform, framed by a kind of metal wire sculpture of some kind...
I mean, there are so many possible responses. The person who I saw sharing this on Twitter responded with the admirably direct "because they're stupid as shit". I myself contemplated several possibilities. There was "So near and yet so far" and "Because they don't know about Ockham's Razor", and a more serious one, which was "Of course they discriminate! You have to when giving out grades!" And so on. It was gonna be great. I was going to flip the right-wing narrative, revealing them to be - yet again - projecting their own sense of entitlement onto the people they hate. I was going to point to their own desire for special treatment, their own snowflakehood, their own yearning for victimhood as a great big excuse, their own spoiled sense of grievance, which leads them to assume that they're right because ...
Posted by: Jack Graham 3 months, 1 week ago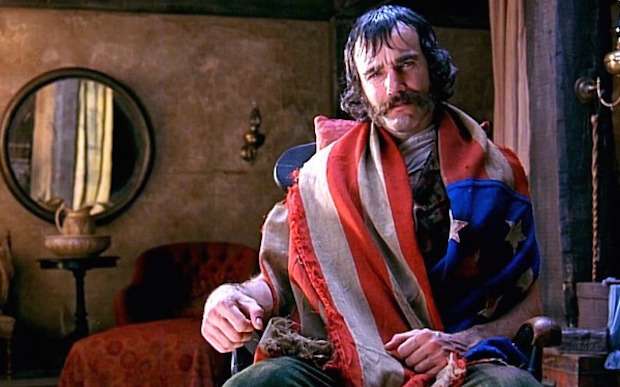 How do you do fellow kids?
This week I have no less than two new podcast episodes for you from Wrong With Authority.
Daniel and I just released a new episode of Consider the Reagan, the thread in which two or more of us watch and comment on a film released during the presidency of Ronald Reagan. This time it's Daniel and myself talking about original Blade Runner (1982), followed by some chat about the recent sequel.
(By the way, if you're interested in my thoughts about Blade Runner, watch this space, because at some point I will start properly writing my vast project about the Alien series, and this will involve a fair bit of stuff about Blade Runner, because... well, wait and see.)
And the entire Wrong With Authority gang - James, Kit, Daniel, and myself - also just released a new episode covering Martin Scorsese's 2002 historical crime epic Gangs of New York, in which Daniel Day Lewis gives one of the most memorable screen performances of the early noughts, and also Leonardo DiCaprio stands in front of the camera and pulls faces.
We plan to have more such episodes for ...
Posted by: Jack Graham 3 months, 2 weeks ago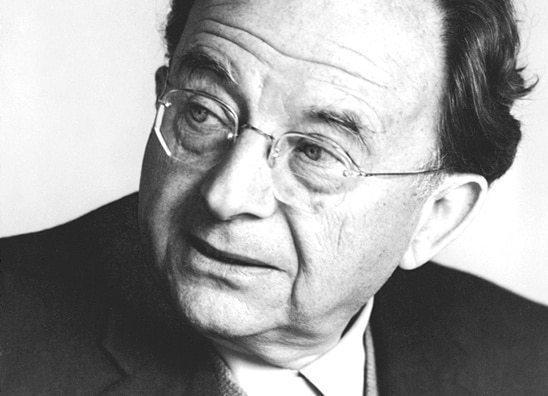 Let's be cheeky and try to understand something about the Austrian School using the ideas of the Frankfurt School. The two are, in any case, now permanently locked-together in a Reichenbachian struggle. At least, the bastard ideological descendants of the Austrian School seem to imagine this. For some reason. So fuck it, let's ignore the fact that this is actually a delusional notion (at least as it is generally meant), and see what happens when they actually fight.
In his 1941 book Fear of Freedom, the Marxist-Freudian Erich Fromm elaborates a dialectical account of human consciousness in late modernity through the prism of a dichotomous conception of the concept of freedom. For Fromm, freedom can be divided into the very dyad of 'freedom from' (negative freedom) and 'freedom to' (positive freedom) that we have already raised in connection with Hayek. Hayek, the Constant Reader will remember, is (ostensibly) concerned for the most part with 'freedom from', that is: absence of coercion. Fromm says that freedom from (hence 'FF'), while desirable and often fought for, carries dangers within it. It is not a guarantee of happiness. Indeed, it can generate unhappiness, and from thence destruction. ...
Posted by: Jack Graham 3 months, 3 weeks ago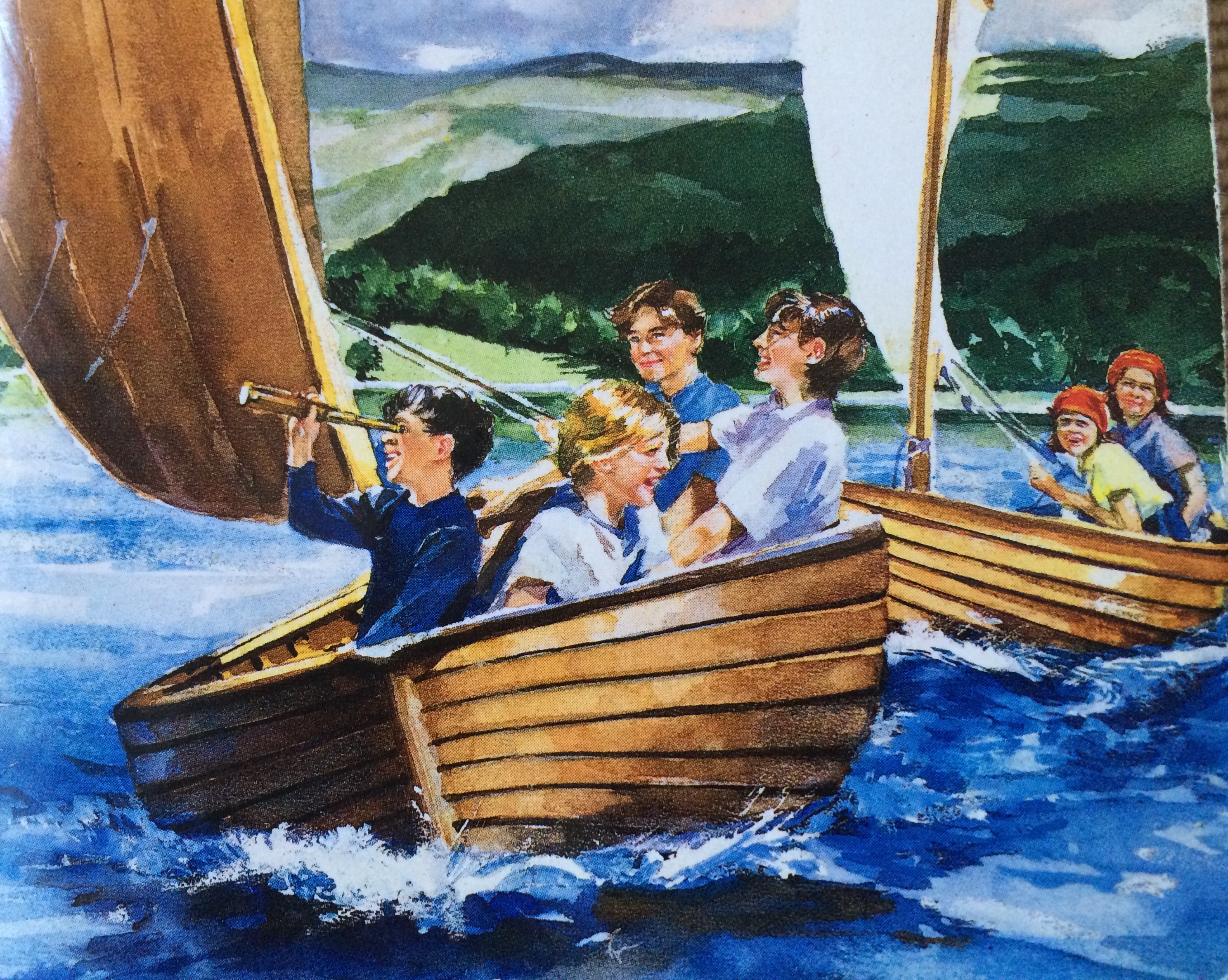 In his researches into Hayek's role in the decision to hold the 1981 conference of the Mont Pèlerin Society (MPS) in Pinochet's Chile, Corey Robin discovered a 1979 letter from Hayek to another MPS member in which he enthusiastically - and, as it transpires, successfully - endorsed Madrid as a conference venue.
For several years, Hayek had been growing increasingly excited about the possibility that "the basic principles of the theory of the competitive market were worked out by the Spanish scholastics of the 16th century." For reasons still obscure to me, he seemed positively ecstatic about the notion that "economic liberalism was not designed by the Calvinists but by the Spanish jesuits." (In his History of Economic Analysis, Schumpeter also had argued "that the very high level of Spanish sixteenth-century economics was due chiefly to the scholastic contributions." But it didn't seem to transport him in the way it did Hayek.)
Hayek insisted that the conference be shipped for a day 132 miles northwest of Madrid in order "to celebrate at Salamanca"—the university town where this specific branch of early modern natural law theory was formulated—"the Spanish origins of liberal economics." ...