The Shabogans are the invisible underclass on Gallifrey. The plebs. The nobodies. The skivvies. They're not the posh drop-outs. They're not the soup-making rustics. They're the unseen guttersnipes trapped inside the Capitol. They always leave the room just before you enter it. They're the vandals who shoot stasers at the Seal of Rassilon. And maybe, sometimes, they do more than that. Maybe they riot. Maybe they erect barricades. Maybe they throw stones. Maybe they daub things like "GALLIFREY WILL NEVER BE HAPPY UNTIL THE LAST CASTELLAN HAS BEEN HANGED WITH THE GUTS OF THE LAST CARDINAL" on the walls of the Time Toilets. Because if there is hope, it lies in the Shabogans.
I'm Jack Graham. Gothic Marxist. Advocate of the struggle in terms of the strange. Shakespearean villain. Doctor Who fan. Less an organic intellectual than a one-man morbid symptom.
And I did this:
Posted by: Jack Graham 3 months, 4 weeks ago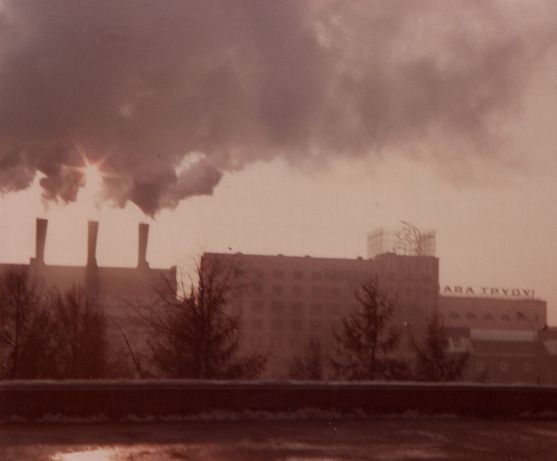 Another little detour, away from both the recent starwarsing (which will be continued) and from the main line of all this Austriana. Once again, this is a long version of a section of the essay 'No Law for the Lions and Many Laws for the Oxen is Liberty', co-written by myself and Phil for his new book Neoreaction a Basilisk, which you - yes you! - can purchase for non-gold backed fiat currency. Buy a copy today - it's the only rational calculation!
Ludwig von Mises - founder of the shittest cult of personality since selfhood itself was invented - famously declared, in an article published in 1920 which was subsequently developed into a book-style object, that socialism - by which he meant any society in which the means of production were commonly owned - was impossible, unworkable. The timing of publication was undoubtedly tied to the fact that, in 1920, it looked to most observers as if the infant Soviet Union was about to expire a mere three years or so after its birth. Mises was positioning himself, with gleeful anticipation, to be able to dance on the grave of the world's first workers' state, shouting "told you so!" Unfortunately for ...
Posted by: Jack Graham 4 months ago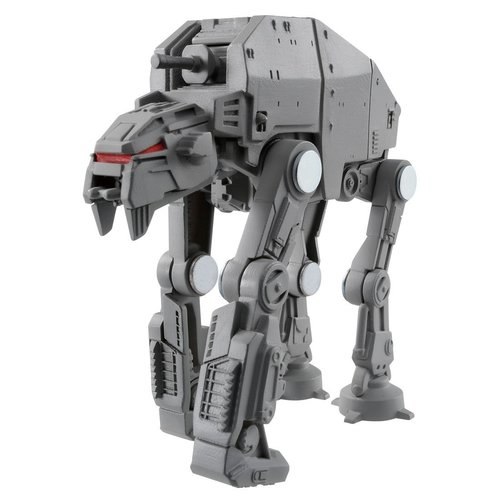 Spoilers
Even as it complicates the Star Wars universe in some ways, the sequel trilogy clings close to the old liberalism vs. fascism dichotomy that dominated the politics of the original trilogy and prequel trilogy, and which dominates fantasy narratives generally. (See this by Phil, for instance.) The First Order's politics is essentially contentless. They hate the Republic because reasons. They wear black and grey uniforms, and have red and black banners, and rallies, and they're therefore fascists, and the fascists hate liberal democracy because they just do. This dichotomy, which is pervasive throughout stories of this kind (look at Harry Potter for instance) tells us something about the permissible horizons of ideology in the capitalist mass culture industries. It is this which gives rise to the syndrome I talked about in my villains essay, in which I point out (amongst other things) that villains are usually the only people in stories like this who are trying to fundamentally change the world.
Actually, the original trilogy scores slightly better on this than many other such narratives. It is set in a period when the fascists have already won, and the people trying to change the world are the ...
Posted by: Jack Graham 4 months, 1 week ago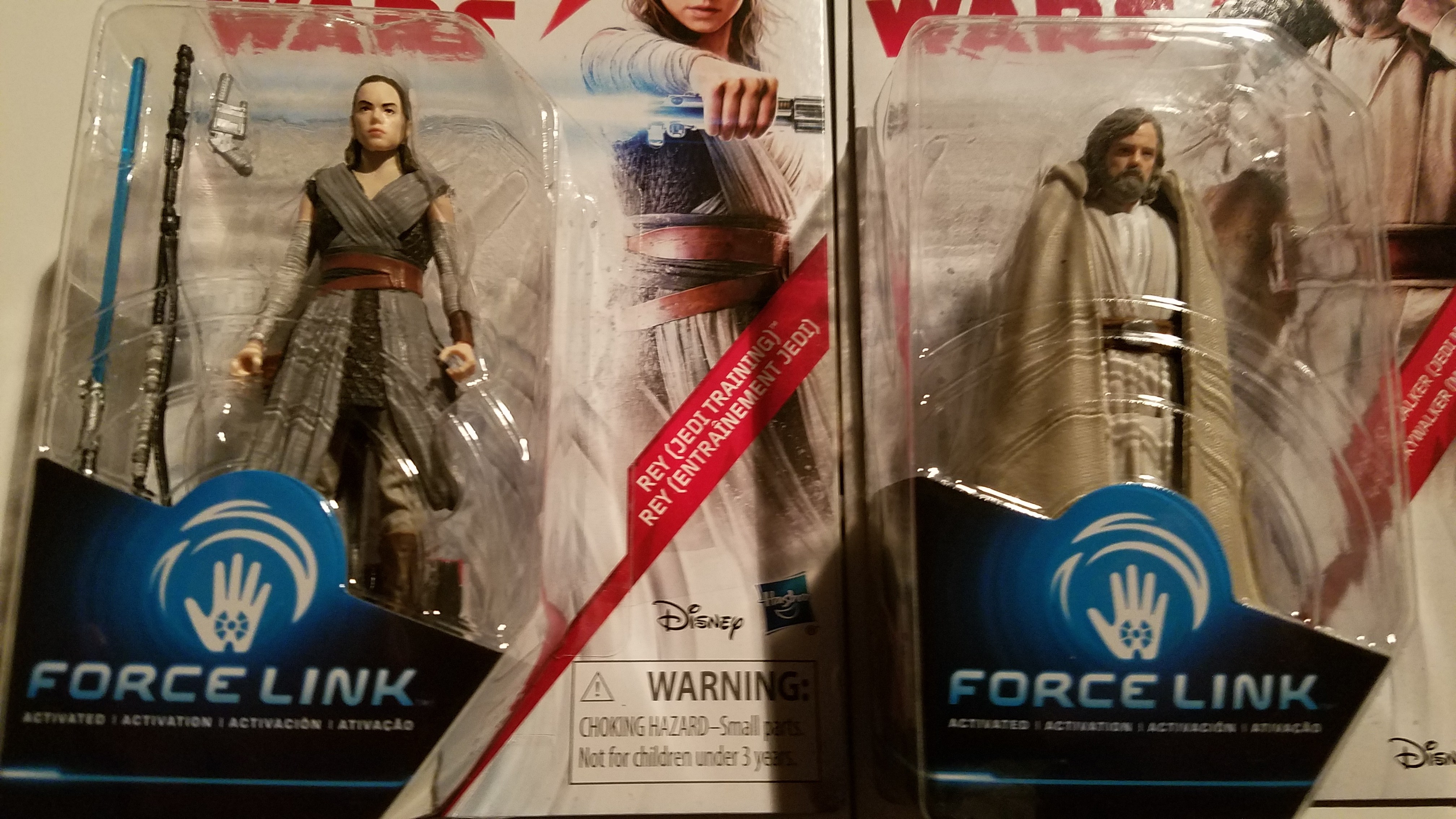 Spoilers
A note on formatting: I refuse to call the movie Star Wars "A New Hope" or "Episode IV", so when I put Star Wars in italics (like just then) I mean the first movie they made, the one with Jawas and Greedo and Mos Eisley, etc. When I put Star Wars without italics (like just then) I'm referring to the series or franchise or meta-text as a whole.
*
Having finally seen The Last Jedi, I was free to take a look at what others were saying about it. I'd been aware that the film was proving controversial... by which people seemed to mean that almost everyone liked it apart from a tiny sliver of white men whose disapproval was creating the artificial impression of controversy, and who – paradoxically enough – probably also deny the existence of privilege.
I won't go into the objections of the tiny layer of voluble fanboys who decided to hate (or rather angst over) Last Jedi. I'm sure all that has been well covered elsewhere. But I will just point out one thing: the tendency to point to moments when the film took a stance or expressed a viewpoint and to ...
Posted by: Jack Graham 4 months, 2 weeks ago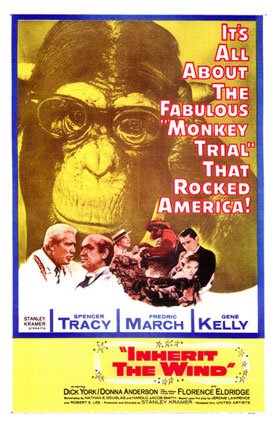 We're back, with a proper WWA episode. Daniel's choice this time: Inherit the Wind, Stanley Kramer's 1960 drama loosely based on the Scopes Monkey Trial. (Details here.)

Download WWA6 here

A really good episode, this one (IMHO). Lots of laughs and silliness but also some meaty discussion about history and politics.
*

Show Notes: Main Topic: Inherit the Wind. Vague plot summary. Fictionalized. Quality female characters. Familiarity breeds contempt? Chimpanzee casting. Didn't fall in love. Connected to Mississippi Burning. Cartoonish Brady. Brady's wife. Sexism of 1925. Pronouncement dialogue. Golden Age acting. Comic relief. Unforgiving role. The One Man Who Can Think. Educating the rubes. McCarthyism. Flouting conformity and Great-Man-ism. Village Atheist. Blacklisted screenwriter and HUAC. Slavish attachment to the USSR. At last, a Trump reference. And Nixon. Fans sponspored by the funeral home. Perspiration necessary for a proper courtroom drama. Bigwig motives. Old Time Religion Uber Alles. Lynching sequences. Black actors. Talking about civil rights without talking about civil rights. Mencken. Brady's hypocrisy. Not William Jennings Bryan. Classism and the American South. Ditto for British regional accents. Legitimate resentment. Not even Hollywood Poverty. The "respectable poor." Scopes and eugenics. Scientism and ...
Posted by: Jack Graham 4 months, 3 weeks ago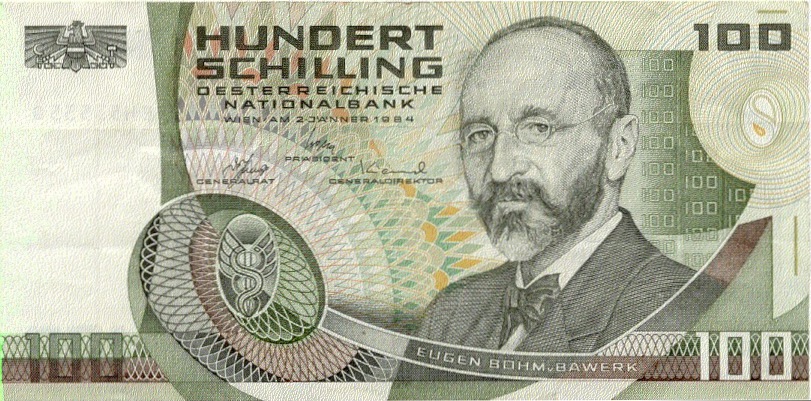 An interlude, consisting of a much expanded treatment of a short section from the material I contributed to the Austrian School essay in Phil's new book, which is now on sale along with his other books.
*
The leading Austrian economist after Menger was Eugen von Böhm-Bawerk. He was the developer of many key Austrian mainstay theories. The interesting thing is that he spends a huge amount of his time attacking Marx. Indeed, as noted, his attack on Marx is to a large extent the springboard which leads him to his own theories.
His major criticism of Marx is connected to something called the 'transformation problem'. But it's a bit of a twisty story.
In a polemic published not long after the posthumous publication of Capital vol.III (1894), Böhm-Bawerk claimed that volumes I and III of Capital contradict each other when it comes to the matter of how values are transformed into prices. Marx, says Böhm-Bawerk, claims in vol.I that commodities tend to sell at their values and promises to explain later why it seems otherwise in real life. However, says Böhm-Bawerk, when Marx comes back to this in vol.III, he fails to explain, leaving ...
Posted by: Jack Graham 5 months ago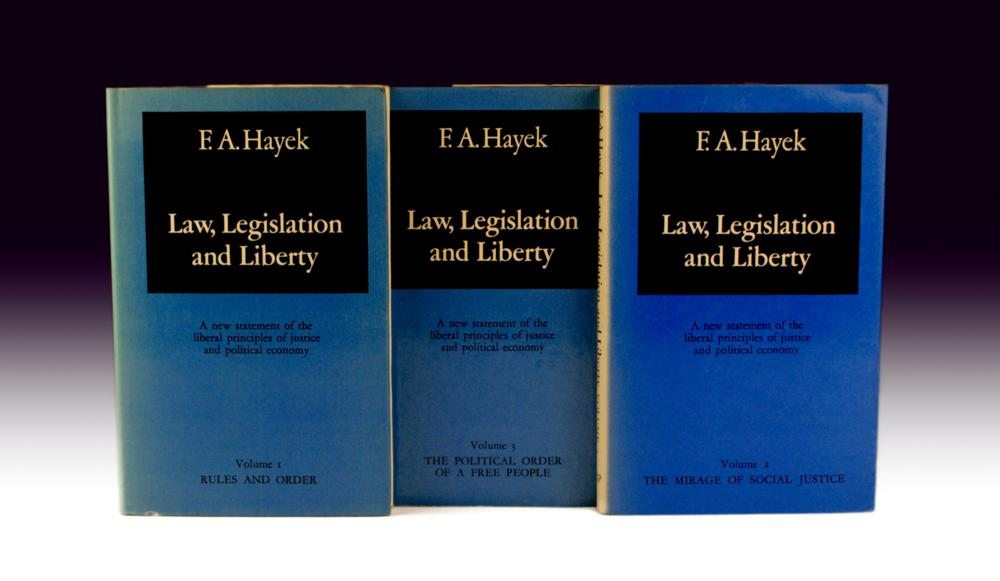 Part One here.
Also, don't forget you can now buy Phil's new book Neoreaction a Basilsik (featuring a chapter I contributed to) on Kindle and in dead tree format (Amazon US, Amazon UK). It's a more enjoyable read than Hayek. Fucking trust me on this.
*
Hayek's position on Chile, and on reactionary authoritarianism generally, is the dollfussian logic of Mises working itself out, i.e. the Left makes a kind of temporary recuperative fascism necessary. Mises developed this view when collaborating with the anti-Nazi and anti-Communist 'Austro-fascist' Dollfuss.
None of the assumptions are especially non-mainstream – which tells us something terrifying about the mainstream – but Hayek synthesises them, accepts their implications in a principled (yes, in his own vile way he is principled) and non-opportunistic way, and takes them to their logical conclusions. If liberty is threatened by democracy leading to socialism leading to totalitarianism (Nazism being socialism too according to Dollfuss and Mises et al – another argument we still live with) then you need authoritarianism to quash democracy when it goes too far. We've already seen Hayek adapting the ideas of (ironically) Carl Schmitt to this end. And Hayek is employing ...
Posted by: Jack Graham 5 months, 1 week ago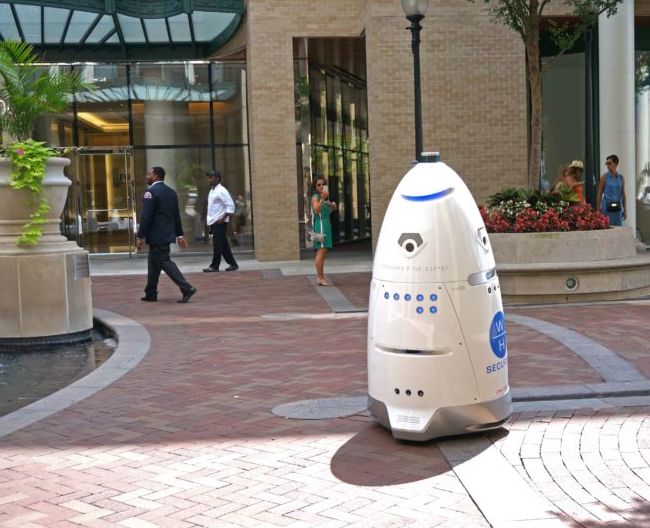 So, as you might be aware, Phil's new book Neoreaction a Basilisk is for sale in various formats, available from all good evil corporations that treat their employees like slaves:
And in EPUB form at Smashwords.
I was proud to contribute something to one of the new essays in the book, the one about the Austrian school, entitled 'No Law for the Lions and Many Laws for the Oxen is Liberty'. I've recently been publishing off-cuts from what I wrote for that essay here at this site, and will continue to do so. If only because they fill up Fridays.
Today, however, you're getting a podcast featuring me chatting with Daniel Harper.
It's another Wrong With Authority Footnote, and in it Daniel and I chat about the Right, and about the fact that both of us have been researching them and writing about them recently – Daniel for a forthcoming project he's cooking up which will be brilliant when it finally lands. I, of course, talk a bit about the Austrians essay for Neoreaction a Basilisk already mentioned.
By the way, my Patreon sponsors got this ages ago. They're also getting my ...
Posted by: Jack Graham 5 months, 2 weeks ago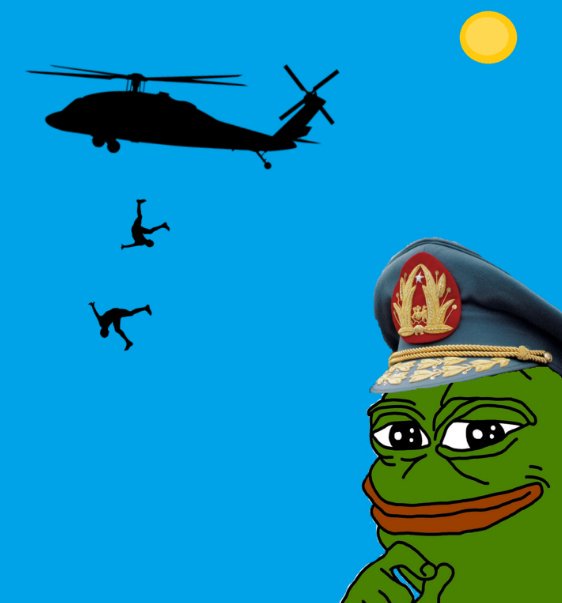 In The Reactionary Mind, Corey Robin claimed - drawing on Naomi Klein and Greg Grandin – that Hayek "admired Pinochet's Chile so much that he decided to hold a meeting of his Mont Pelerin Society in Viña del Mar", the seaside resort in Chile where General Pinochet's CIA-assisted military coup against the democratically elected left-wing government of Salvador Allende was planned. This claim was denounced on Twitter as "made up" by none other than '@FriedrichHayek' himself! (Probably just a fan rather than the man himself resurrected and tweeting… as usual, Hayek's admirers simply deny his complicity with the Chilean junta, when they can't get away with just neglecting to mention it. As Robin discovered, they have lots of excuses - he was an old man at the time, etc - all of which turn out to be so much bad faith when you look at them.) Checking, Robin discovered that it is more accurate to say that Hayek attended the meeting where the decision to hold the MPS's 1981 conference in Viña del Mar was made and, at least, did not oppose it. His position in the Society was still prestigious enough that, at the very least, an objection from him ...