The Shabogans are the invisible underclass on Gallifrey. The plebs. The nobodies. The skivvies. They're not the posh drop-outs. They're not the soup-making rustics. They're the unseen guttersnipes trapped inside the Capitol. They always leave the room just before you enter it. They're the vandals who shoot stasers at the Seal of Rassilon. And maybe, sometimes, they do more than that. Maybe they riot. Maybe they erect barricades. Maybe they throw stones. Maybe they daub things like "GALLIFREY WILL NEVER BE HAPPY UNTIL THE LAST CASTELLAN HAS BEEN HANGED WITH THE GUTS OF THE LAST CARDINAL" on the walls of the Time Toilets. Because if there is hope, it lies in the Shabogans.
I'm Jack Graham. Gothic Marxist. Advocate of the struggle in terms of the strange. Shakespearean villain. Doctor Who fan. Less an organic intellectual than a one-man morbid symptom.
And I did this: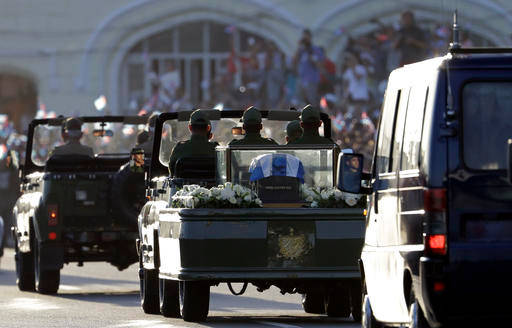 "And that's what he's been like for forty-five years. Fantastic! Speeches that go on for four, five, six, seven hours... I wonder if when he gets to 90 he'll stop and say 'But that's enough about me… let's talk about you'." - Mark Steel, 2001
So, as you might have heard, Fidel Castro died. Aged 90. Ruler of Cuba since the revolution of 1959, which he led, and which unseated Batista. Something something survived x many US Presidents something something Che Guevara something something Bay of Pigs something something...
...aaaaaand at this point we would normally go into a recitation of certain obvious points. Different points depending on the political orientation of the writer, his publication, etc.
For the Right, we would recapitulate that Castro was a dictator, that there is little democracy in Cuba, that it's a one-party system, that post-revolution Cuba has a dismal human rights record, that dissidents are persecuted, that political prisoners are often ill-treated, that the regime cruelly persecuted LGBT people, etc.
Unusually for the Right, this is all true. They generally don't have to lie about Cuba. They would if they had to, but they generally don't need to. Not about the basics ...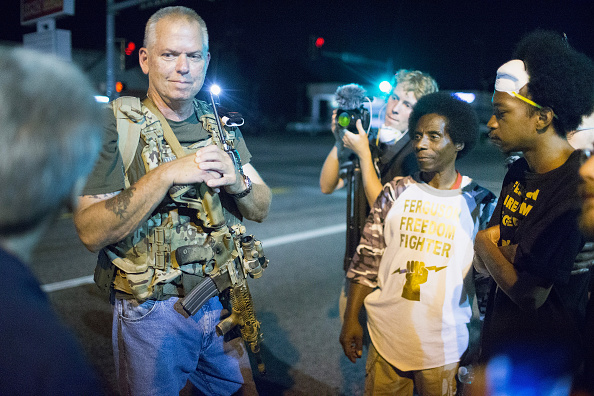 Or 'These Theses on Faeces and Fasces'
First some very important business. There's a new podcast in town, Wrong With Authority, created and starring myself and my friends, familiar to you all, Daniel Harper, James Murphy, and Kit Power. It's yet another movie podcast… but it's also about History. So that's exciting then. Specifically, it's about movies about historical events, and how full of shit they are. Our first episode is just out and it covers the movies Murder by Decree and From Hell (adapted from a graphic novel some of you may have heard of) and their relationship to the historical 'Jack the Ripper' murders. Download our first episode here. And please feel free to recommend and share. We won't mind, I promise.

*
As you probably noticed, the word 'fascism' is being thrown around a lot in response to Trump and his election. I don't happen to think terminological issues are unimportant. I think this issue is worth investigating.
For instance, I agree with Phil that the term 'alt-Right' cannot and should not be reduced to 'neo-Nazi'. Just to be clear (as if I haven't made it clear where I stand): this is not ...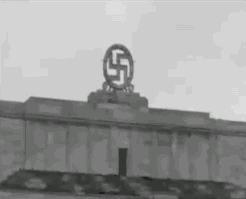 Or 'Faeces on Trump 2½'
Or 'Fasces on Trump'
So, a lot of people seem to be talking about fascism these days. It's the 'next big thing' stateside, they say. There are even some people who say it could catch on here in the UK. So I thought I'd take a moment to have a look at it and tell you what I think. So here goes.

First, a disclaimer: There are many perspectives on fascism. I've just written down mine. I have not gone into others here which I don't agree with. Because they're wrong, and the people who hold them WILL be punished.

Oh, and another disclaimer: Fascism shouldn't be reified into a 'thing' that can be easily and neatly classified. Fascism is a spectrum, not a discrete alien phenomenon. Fascism has contained many variations which have almost as many differences from each other as they do similarities: Italian Fascism, German Nazism, Spanish Falangism, possibly even Japanese militarism (this is hotly debated and I know comparatively little about it… which is my eurocentricity showing). Even so, certain essential common features can be delineated ...
Posted by: Jack Graham 1 year, 1 month ago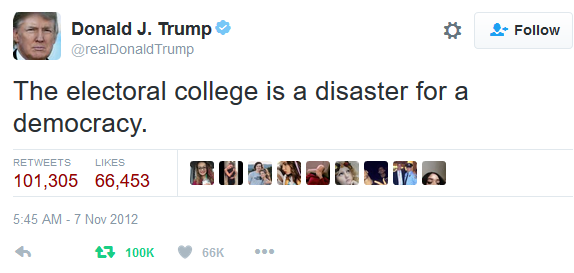 The Democrats' vote collapsed. Many people who had previously voted Democrat, and many people who might've been expected to, didn't go to the polls for Hillary Clinton. There is, undoubtedly, a degree to which sexism is involved here. I don't want to minimise that. Hillary is the subject of a great deal of venomous misogynistic hatred. She comes in for loathing more than male politicians with equally grubby histories. She is often the redirected hate-object for people who have come to hate her husband and his legacy. The Clintons generally have become obsessive hate-objects for many Americans - particularly but by no means exclusively conservative Americans, despite being both extremely right-wing in real terms. The reasons are interesting but somewhat outside our scope here.
There is much to dislike about Hillary Clinton her purely on her own account. Some people might not like my taking the time to go into this at the moment, but I think it's very important we don't allow (entirely rational and reasonable) horror at Trump to make us forget the very real horror of the system and its apparatchiks under 'normal' conditions.
Clinton has - as those tapes made all too clear, as if it weren't clear ...
Posted by: Jack Graham 1 year, 1 month ago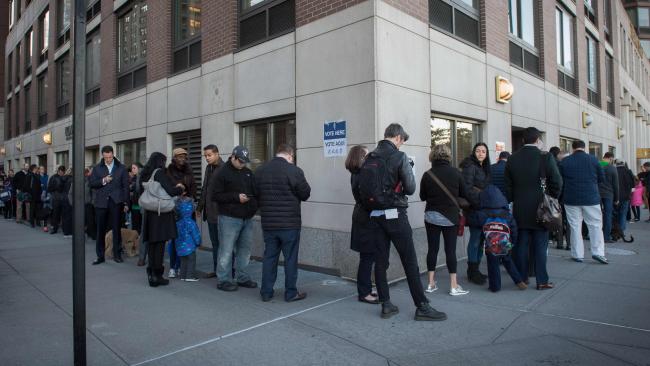 My response to the victory of blithering pea-brained plutocrat Donald J. Trump in the recent US Presidential election just kept getting longer and longer. So I'll have to split it up into sections and post them separately. Here's the first bit:
There was, of course, the initial opening flurry of Oh Shits and What the Fucks and You've Got To Be Fucking Kiddings. And quite right too. (Though Michael Moore predicted Trump's victory, even if his analysis is deeply flawed.)

Then there were other equally predictable things. The orgy of masochistic doom-and-gloomery, for instance. (Again, not unjustified. It's gonna be an awful 8 years, amongst other things.) We can forgive most of the hyperbolic and rhetorical That's It, I'm Moving To Canadas, precisely because they were hyperbolic and rhetorical. The sentiment may, at bottom, be selfish and short-sighted, but it's no more so than a cry of "If my parents find out about this I'm dead!" from a kid who's been caught smoking weed by a teacher. (Conversely, the odious Katie Hopkins says she'll now move to America… which puts me in a horrible dilemma.)

We also had the spectacle of some people ...
Posted by: Jack Graham 1 year, 1 month ago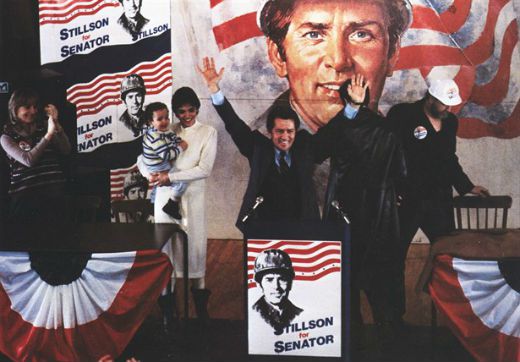 Sorry about missing Thursday, but here it is (better late than never).
This time, I'm joined by Kit Power to chat about two Stephen King novels, The Dead Zone and The Running Man, and their respective film adaptations.
Kit and I think these stories have some application to issues of the day. See what you think.
Posted by: Jack Graham 1 year, 1 month ago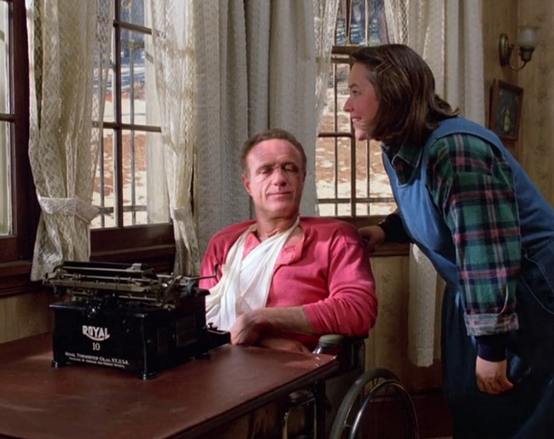 Once again, I have nothing for you. What I laughingly refer to as 'real life' has been hectic for me lately, full of obstacles both expected and unexpected which have required some heavy duty navigation. Plus, in terms of my online career, I've been working on so many projects simultaneously that none of them have come together on schedule. Bad time management, thy name is Jack. So, to fob you off again, here's the second chapter of the novel I kid myself I'm writing.
Oh, and in case you missed it, I was recently a guest on the lovely They Must Be Destroyed on Sight movie podcast again, this time talking with Daniel and Lee (two of the nicest, smartest movie podcasters you could ever hope to listen to) about both versions of Nosferatu. Spoilers: we all like both of them. Get that here. Quite pleased with my showing, though there were times during the recording when tiredness and alcohol consumption made me only semi-coherent. But I'm often told I'm more palatable that way.

Chapter One of my 'novel' can be found here, if you need a ...
Posted by: Jack Graham 1 year, 1 month ago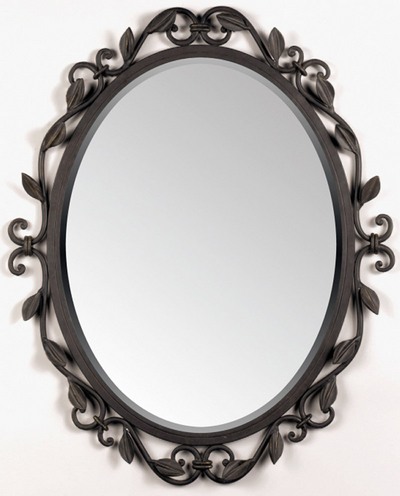 Meaning, as distinct from information, is an entirely human creation. It does not exist 'out there'. It is an emergent property of human existence, of animals which have consciousness, which is itself a system of reflections of reflections. The essence of conscious human awareness is the experience of looking at something or someone, and knowing that you are looking at them, and thus looking at your own looking. It is the awareness of a hall of mirrors inside your head. And then one becomes aware of the returned look of the other, and the implied hall of mirrors inside their heads. And then one imagines their mirrors mirroring your mirrors. Their infinite regression amplifies your own. And it is this multiplicity of reflections, and of reflections of reflections, that ignites the quest for meaning.
There is something in the very act of looking that entails or demands interpretation. The eye delegates a great deal of the task of looking and seeing to areas far further back inside the head. The interpretation of this inherently incomprehensible chaos of multiplying reflections is going to bring about an attempt at finding meaning, or at least a feeling that meaning must be possible, and ...