The Shabogans are the invisible underclass on Gallifrey. The plebs. The nobodies. The skivvies. They're not the posh drop-outs. They're not the soup-making rustics. They're the unseen guttersnipes trapped inside the Capitol. They always leave the room just before you enter it. They're the vandals who shoot stasers at the Seal of Rassilon. And maybe, sometimes, they do more than that. Maybe they riot. Maybe they erect barricades. Maybe they throw stones. Maybe they daub things like "GALLIFREY WILL NEVER BE HAPPY UNTIL THE LAST CASTELLAN HAS BEEN HANGED WITH THE GUTS OF THE LAST CARDINAL" on the walls of the Time Toilets. Because if there is hope, it lies in the Shabogans.
I'm Jack Graham. Gothic Marxist. Advocate of the struggle in terms of the strange. Shakespearean villain. Doctor Who fan. Less an organic intellectual than a one-man morbid symptom.
And I did this:
Posted by: Jack Graham 1 year, 3 months ago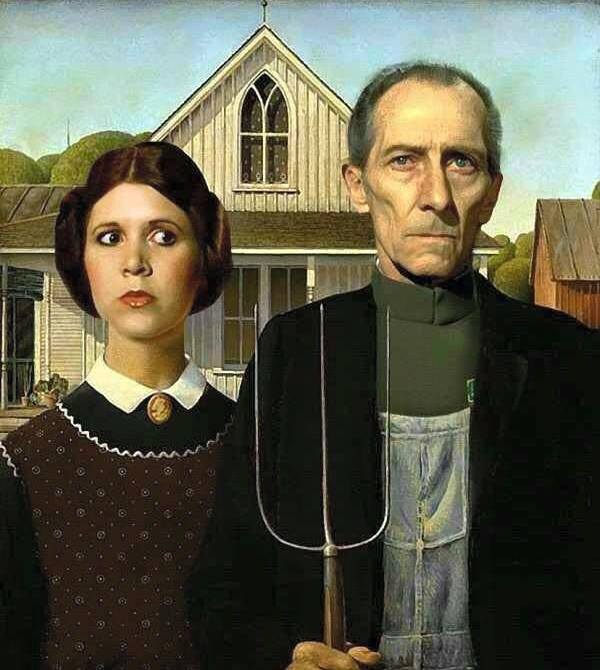 Welcome back to Eruditorum Press: A Star Wars Blog (apparently).
Some notes before we start.
Firstly, I still have a Patreon, and I send life-changing good vibrations through the ether to all those people who contribute to it.
Secondly, episode 2 of Wrong With Authority is still downloadable, here.
Thirdly, this post coincides (purely accidentally) with an excellent piece about Rogue One posted yesterday at Storming the Ivory Tower by Sam Keeper. Here. I strongly recommend it.
Fourthly, I may be dishing up something more substantial about Rogue One myself soon. It's an interesting movie.
Finally, please forgive me if what follows is a bit sub-par. I'm really quite ill at the moment.
Oh, and SPOILERS
The alt-Right and MRAs and MGTOWs etc have a point about Star Wars these days. They say all the new Star Wars films are part of the cultural Marxist/white genocide/misandrist conspiracy against straight white men and the Right. They're wrong about that, of course… though it certainly is nice of them to admit - in the manner of Fox News labelling some wallscrawl reading "NO FASCIST USA" as 'anti-Trump graffiti' - that they, and the version ...
Posted by: Jack Graham 1 year, 3 months ago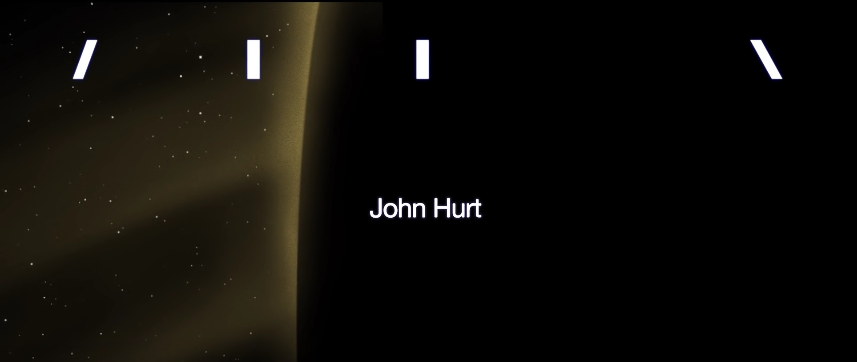 Bit of business to take care of...
Firstly, yes I'm the Friday guy now.
Secondly, I have a Patreon now, so if you like my stuff, and have some cash to spare, then you know what to do. Now. A few discerning people have already done it, or promised to, and you should copy them if you want to look cool and hard and clever. My patrons already have exclusive access to two pieces of my fiction-writing. Form an orderly queue, fans.
Thirdly, Episode 2 of Wrong With Authority is up. It's a new(ish) podcast about movies that claim to be based on real history, and features myself, the laconic James Murphy, the leonine Kit Power, and Daniel Harper, who possesses no qualities beginning with 'L'. We take it in turn to pick films and host episodes. This episode is Daniel's, and it's about two Oscarbait biopics of mathematicians, A Beautiful Mind and The Imitation Game.

Finally, 'Xenomorph's Paradox' is a series about Alien and its various progenitors, progeny, parasites, predators, paratexts, para-phenomena, and paraphernalia. As some of you will know, I've been planning it for a long time. This post doesn't necessarily mean the series is about ...
Posted by: Jack Graham 1 year, 4 months ago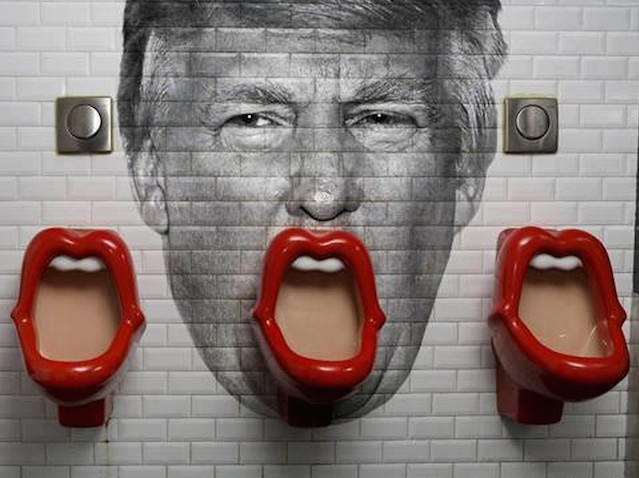 This is the final part of 'Faeces on Trump'... which now seems a peculiarly poor title for this series… all the worse for being so nearly right. Still, I daresay I shall have more to say about Trump and related issues in the years to come (if I'm spared). But this first line of thought draws to a close. This post is, as a result, a kind of 'summing up'. (God, I sound pompous, don't I?) Further thoughts, or lines of thought, will have to stand alone from now on - and so I'll be able to retitle for more relevance when I arrogantly shit them all over the internet, as if my opinion matters. But anyway, this is the last squirt of diarrhea from the bellyache that Trump's victory gave me. Further dyspepsia will doubtless cause more and different effluvia to rain down upon you, because clearly I can't help myself. (And you're not even paying me!) Watch this space, you poor doomed motherfuckers.
Fuck it, let's not bother with any more piss jokes. Let's have some Lenin. We might as well, in a world in which making a Ghostbusters film with a female main cast is ...
Posted by: Jack Graham 1 year, 4 months ago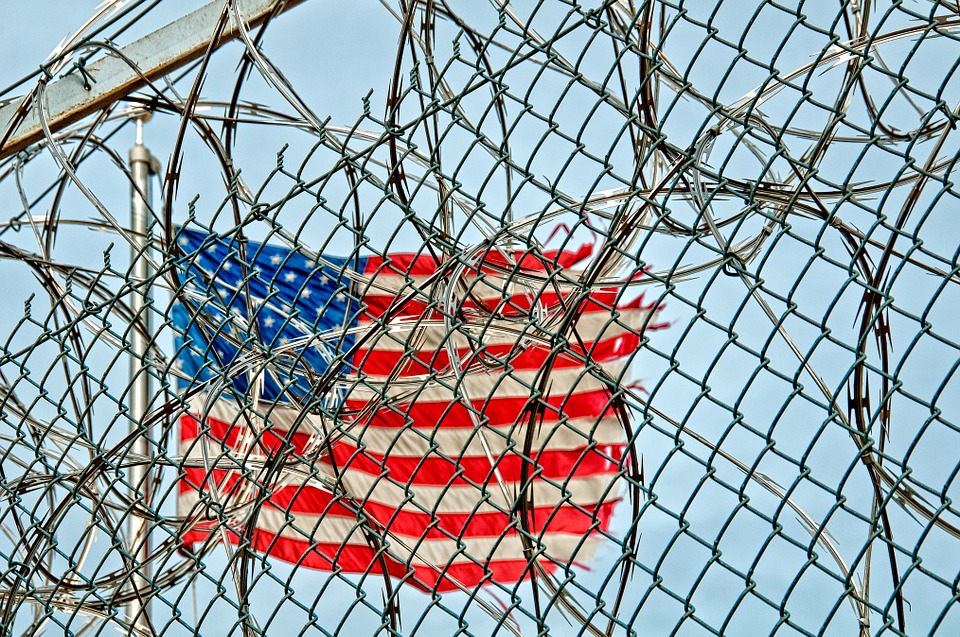 Dedicated, with all awareness of the impudence and absurdity of doing so, but also with sincere love and respect, to the memory of John Berger.
In the new Preface he wrote in 2010 for a reprint of his 1975 book A Seventh Man, John Berger explained why, in some respects, the book was outmoded. It is a book of words and photographs - by Jean Mohr - about migrants. It was written, as Berger says, before a great many things happened which would profoundly alter the world's political landscape. One of these things is, as Berger puts it, "the establishment of the global economic order, known as neoliberalism - or, more accurately, economic fascism".
Not even in the remote vicinity of fucking about, was Berger, despite his customary elegance.
But it's true, in very essential ways. Fascism is marked by one of the treasured tactics of the liberal or the reformist leftist. It is a 'mixed economy'. One of the first things the Nazis did, when they were handed power by German bourgeois politicians, was to privatise lots of key manufacturing industries. Much as did Thatcher as part of the neoliberal counter revolution in Britain. This isn't to equate Thatcher and Hitler ...
Posted by: Jack Graham 1 year, 4 months ago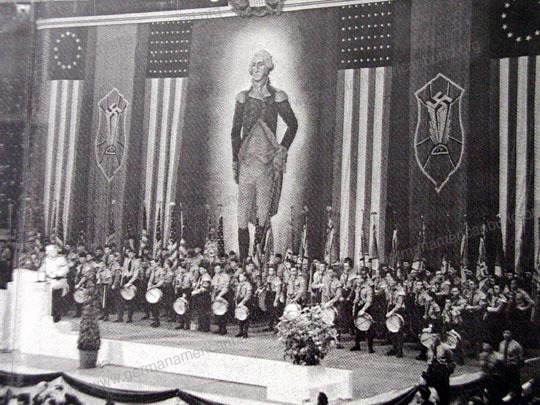 So, farewell 2016. But don't worry. Plenty of nasty shit is going to happen next year too.

Plenty of nasty shit went on this year, and has especially been going on since Trump was elected. Next year won't be better. It'll be worse. The question isn't whether it'll be worse (it will), the question is how will it be worse?

As many predicted, the most immediate danger is probably going to be the emboldening effect of Trump's election upon the vast army of resentful bigots who - like bullies in every schoolyard - suddenly feel a lot braver in the shadow of the really big bully.

Moreover, despite apparently immediately falling prey to incompetence, lack of preparedness, and a tendency to prioritize the settling of scores with Republican enemies, the Trump team has managed to make some appointments, and moot more… and they range from the routinely scary to the frankly terrifying. One of the worst so-far, almost everyone seems to agree, is Steven Bannon, former head of crazed, ultra-reactionary internet rag Breitbart, online hub for white supremacists, anti-semites, misogynists, conspiracy theorists, and most fervid and febrile flavours of the 'alt-right'. Bannon himself is every bit the distasteful specimen ...
Posted by: Jack Graham 1 year, 5 months ago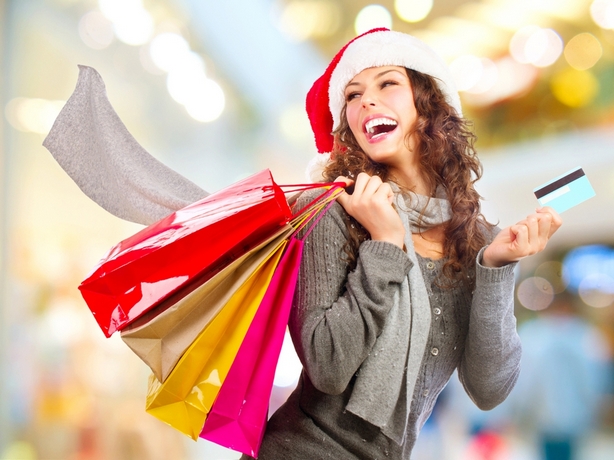 Title says it all really.
This time I'm joined by EP's 'new recruits' from 2016, Josh, Shana & Daniel.
We don't actually talk that much politics, so this is a relatively safe space if you're trying to self-care a bit over the holidays.
Posted by: Jack Graham 1 year, 5 months ago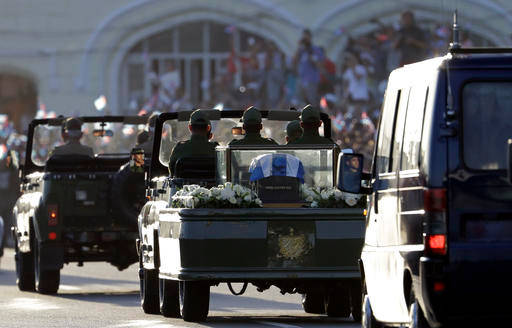 "And that's what he's been like for forty-five years. Fantastic! Speeches that go on for four, five, six, seven hours... I wonder if when he gets to 90 he'll stop and say 'But that's enough about me… let's talk about you'." - Mark Steel, 2001
So, as you might have heard, Fidel Castro died. Aged 90. Ruler of Cuba since the revolution of 1959, which he led, and which unseated Batista. Something something survived x many US Presidents something something Che Guevara something something Bay of Pigs something something...
...aaaaaand at this point we would normally go into a recitation of certain obvious points. Different points depending on the political orientation of the writer, his publication, etc.
For the Right, we would recapitulate that Castro was a dictator, that there is little democracy in Cuba, that it's a one-party system, that post-revolution Cuba has a dismal human rights record, that dissidents are persecuted, that political prisoners are often ill-treated, that the regime cruelly persecuted LGBT people, etc.
Unusually for the Right, this is all true. They generally don't have to lie about Cuba. They would if they had to, but they generally don't need to. Not about the basics ...
Posted by: Jack Graham 1 year, 6 months ago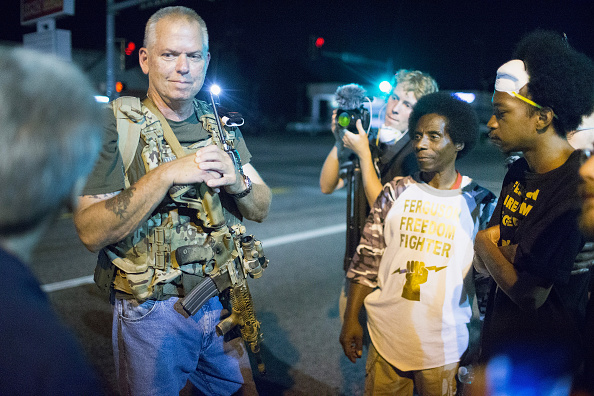 Or 'These Theses on Faeces and Fasces'
First some very important business. There's a new podcast in town, Wrong With Authority, created and starring myself and my friends, familiar to you all, Daniel Harper, James Murphy, and Kit Power. It's yet another movie podcast… but it's also about History. So that's exciting then. Specifically, it's about movies about historical events, and how full of shit they are. Our first episode is just out and it covers the movies Murder by Decree and From Hell (adapted from a graphic novel some of you may have heard of) and their relationship to the historical 'Jack the Ripper' murders. Download our first episode here. And please feel free to recommend and share. We won't mind, I promise.

*
As you probably noticed, the word 'fascism' is being thrown around a lot in response to Trump and his election. I don't happen to think terminological issues are unimportant. I think this issue is worth investigating.
For instance, I agree with Phil that the term 'alt-Right' cannot and should not be reduced to 'neo-Nazi'. Just to be clear (as if I haven't made it clear where I stand): this is not ...