The Shabogans are the invisible underclass on Gallifrey. The plebs. The nobodies. The skivvies. They're not the posh drop-outs. They're not the soup-making rustics. They're the unseen guttersnipes trapped inside the Capitol. They always leave the room just before you enter it. They're the vandals who shoot stasers at the Seal of Rassilon. And maybe, sometimes, they do more than that. Maybe they riot. Maybe they erect barricades. Maybe they throw stones. Maybe they daub things like "GALLIFREY WILL NEVER BE HAPPY UNTIL THE LAST CASTELLAN HAS BEEN HANGED WITH THE GUTS OF THE LAST CARDINAL" on the walls of the Time Toilets. Because if there is hope, it lies in the Shabogans.
I'm Jack Graham. Gothic Marxist. Advocate of the struggle in terms of the strange. Shakespearean villain. Doctor Who fan. Less an organic intellectual than a one-man morbid symptom.
And I did this:
Posted by: Jack Graham 1 year, 10 months ago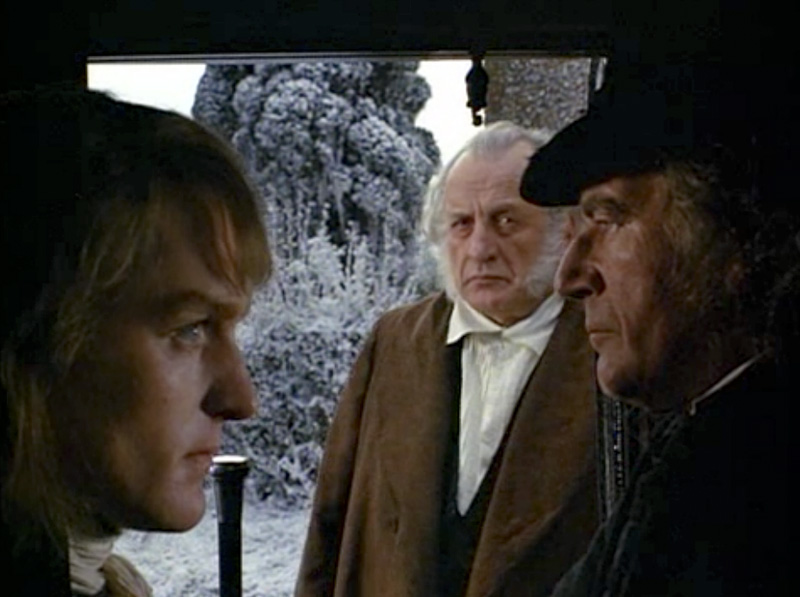 Owing to a decided - and entirely understandable - lack of enthusiasm for the project from anyone else, I embarked on a solo commentary on the 1984 movie version of Charles Dickens'
A Christmas Carol
, starring George C. Scott as Scrooge. Luckily, I'm quite capable of wittering on for 90 minutes unassisted.
So,
here it is
... a Christmas... treat for you? I guess?
The movie is on
YouTube
should you want to watchalong with me.
Obviously, a commentary isn't an ideal way to analyse a text, so I left a lot of things out that I wanted to talk about. So you may be getting more on this. I've already written about it in passing
here
.
WWA did another CtR on a Christmas movie (though I understand this is a vexed question now)
here
.
Meanwhile, thanks everyone for reading my stuff this year. And thanks for being such a great community. And thanks to all those who've promoted my stuff by tweeting, retweeting, etc. And special thanks to my lovely patrons. They got advance access to this podcast. If that seems like a ...
Posted by: Jack Graham 1 year, 10 months ago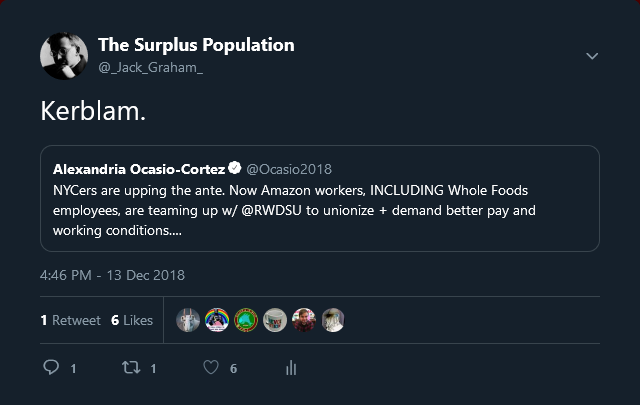 Parts of the below were developed in conversation with Niki Haringsma, whose Black Archive on 'Love & Monsters' is forthcoming, and who was recently heard in conversation with El. Again, I alone am to blame for the faults of what follows.

*
So, contrary to those who feel it's become 'too PC' (a misprision that is interesting by itself), Doctor Who these days looks increasingly like it is taking a reactionary turn - albeit one of a complex kind - as it seems to drift from being an "accidental critique of milquetoast liberalism" (as Kit Power put it) into an outright accomodation with the systems it has found itself unable to effectively struggle against. This makes Chibnall's show, in its own way, a mirror to Moffat's, which was also deeply concerned with the limits of resistance to systems.
This is a space for analysing the political attitude found in the content. But there is also reason to look at what the form tells us, what it assumes, what it permits, etc. As we've already talked about elsewhere, the form and content are actually inextricable.
Let's take a detour into Brechtian 'Epic Theatre'.
Brecht's theatre ...
Posted by: Jack Graham 1 year, 10 months ago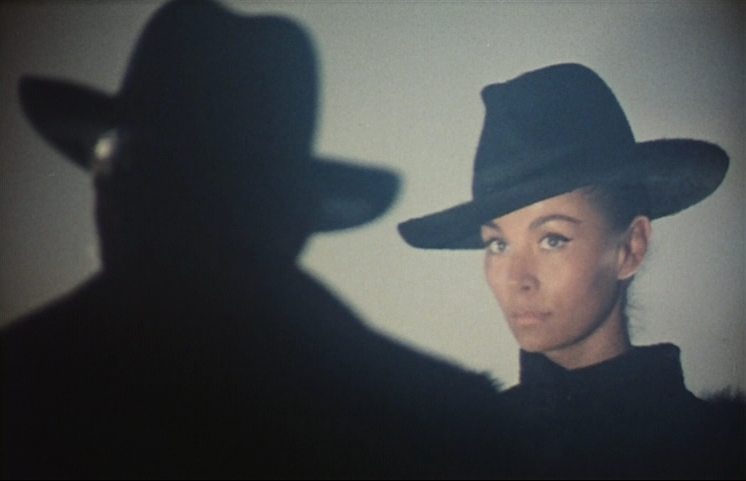 Nice new bit of audio content for you today, mainly on the subject of guys called Orson.
From the Wrong With Authority stable, a commentary track for Orson Welles' undervalued late masterpiece F for Fake, featuring myself and Daniel Harper. Download or listen HERE.
This commentary is basically a spin-off from an episode of They Must Be Destroyed on Sight in which I guested to chat about the same film - here. TMBDOS also recently did an episode on Welles' finally-completed final film, The Other Side of the Wind, here.
Plus, we recently released a podcast in which Daniel and Kit chatted about Orson Scott Card's Ender's Game, and somehow managed to find new angles on it, despite it being one of the most discussed texts on the internet. Download or listen HERE.
Also, if you haven't listened to the Wrong With Authority's third 'Trumpism' episode, recorded after the mid-terms, but feel like subjecting yourself to five hours of our self-therapy, that's here.
On the subject of Wrong With Authority, we still have two great new episodes in the can, being edited, and slated to be released soon (hopefully). ...
Posted by: Jack Graham 1 year, 11 months ago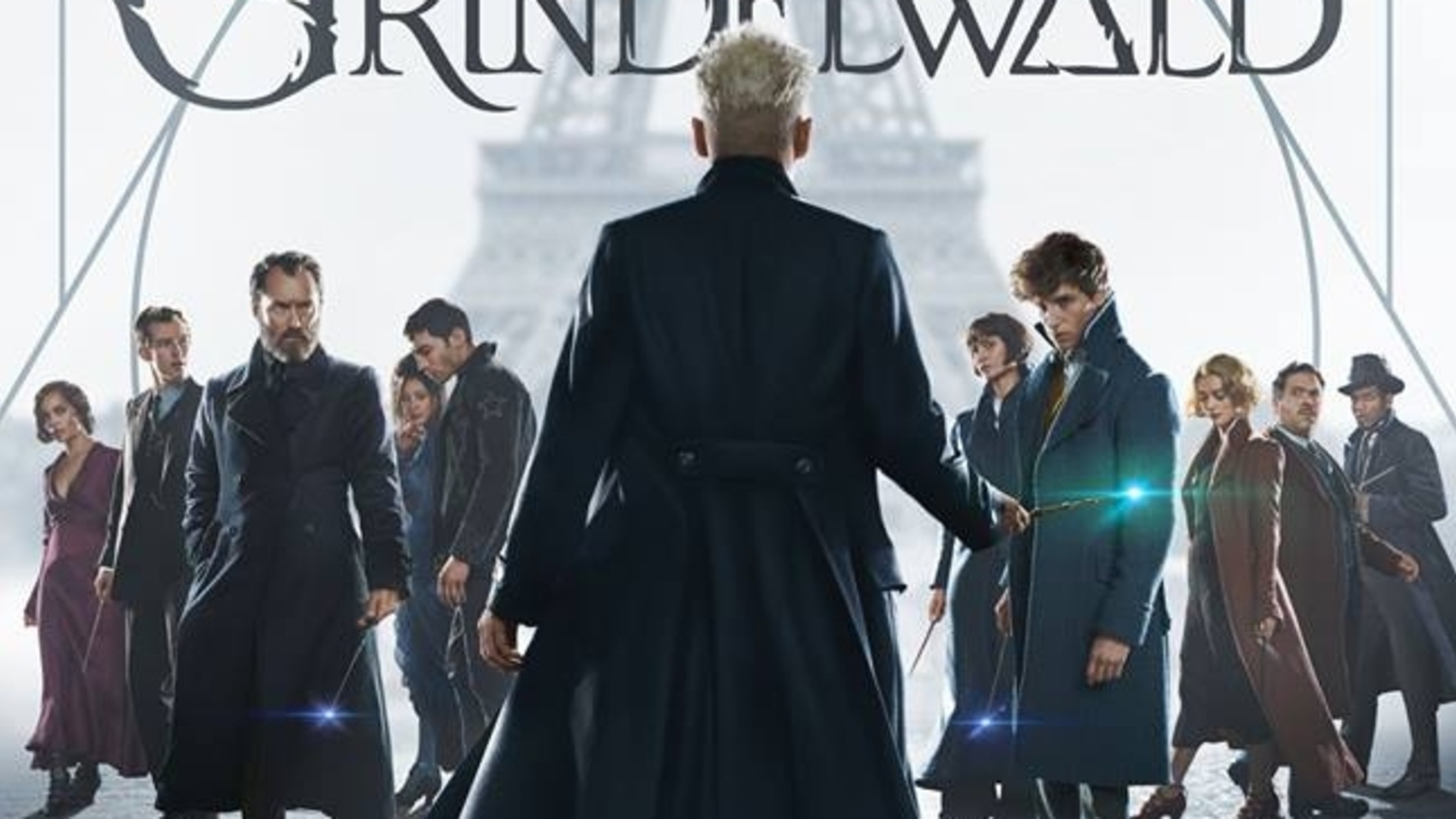 SPOILERS / TRIGGERS
I'm going to generally assume you've seen this film and the previous one.
*
It is entirely apt that the poster for The Crimes of Grindelwald features a crowd of people wandering about looking confused; it's both an apt depiction of the film and of the audience on their way out of the cinema.
An even better encapsulation: the sinking of the Titanic features, briefly, as a throwaway and perfunctory period reference, in a flashback scene in the middle of an infodump, part of the resolution of a pointless subplot... and nobody asks why the wizards on board didn't stop it sinking.
Bluntly, this film is a mess. The plot flaps around, bifurcating into dead end after dead end. Things are set up and not paid off. When the payoffs do arrive they are sudden, arbitrary, and unsatisfying. There are lots of events but nothing really happens. Nothing is achieved. Every time you think progress might be made you find yourself stuck in a new subplot surrounded by characters who are multiplying around you like those cursed goblets in the final Potter film.
The first Fantastic Beasts movie had a more than incipient case of this ...
Posted by: Jack Graham 1 year, 11 months ago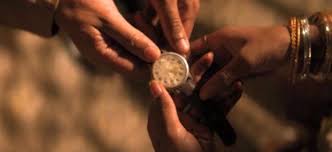 As noted last time, through its strategy - deliberate or not - of eloquent silence, 'Demons of the Punjab' almost says that Partition represents the British in India killing millions. It establishes that the British are the ones drawing lines and then running away. Later, the Thijarians say "Millions will die." The episode aligns the parts of a statement... but never quite joins them up.
In a way this is fair enough, since the statement it never quite makes is both true and an oversimplification. Like many simple truths, it is one important part of a complex reality. It is true that the British authorities didn't mean to cause the horrors of Partition, didn't themselves take part in the atrocities, and didn't foresee them. It is true that most of the violence was committed by Indians attacking other Indians. It is true that there has been - both before and after Partition - plenty of violence between Hindus, Muslims, and the other ethnicities in India. It is true that intractable political arguments and gameplay between the Indian parties - mainly Congress and the Muslim League - helped stymie British attempts to avoid Partition. It is true that the Muslims had real ...
Posted by: Jack Graham 1 year, 11 months ago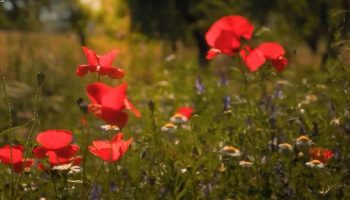 The historian Yasmin Khan, who wrote a book about the Partition of India that Vinay Patel, the writer of 'Demons of the Punjab', has tweeted about having read as research, wrote that the Partition is "a history layered with absence and silences".

Yes, her name is Yasmin Khan.

What does that mean? Does it mean anything? We must simply add this to the list of questions 'Demons of the Punjab' raises, or almost raises, and then remains silent about.

'Demons of the Punjab' is an episode haunted by silences. Pregnant, eloquent silences. I don't know if this is deliberate, in the sense of being a conscious strategy on the part of the people who made it. Whether this matters is itself a question to consider.
The first pregnant, eloquent silence comes very near the start, when the elderly Umbreen remarks that she was "the first Muslim woman to work in a textile mill in South Yorkshire". This follows her remark, itself news to Yaz, that she was the first woman married in Pakistan. Umbreen has been very silent for a long time.
Contrary to myth and apologia, India before the British came was a wealthy, thriving country. According ...
Posted by: Jack Graham 1 year, 11 months ago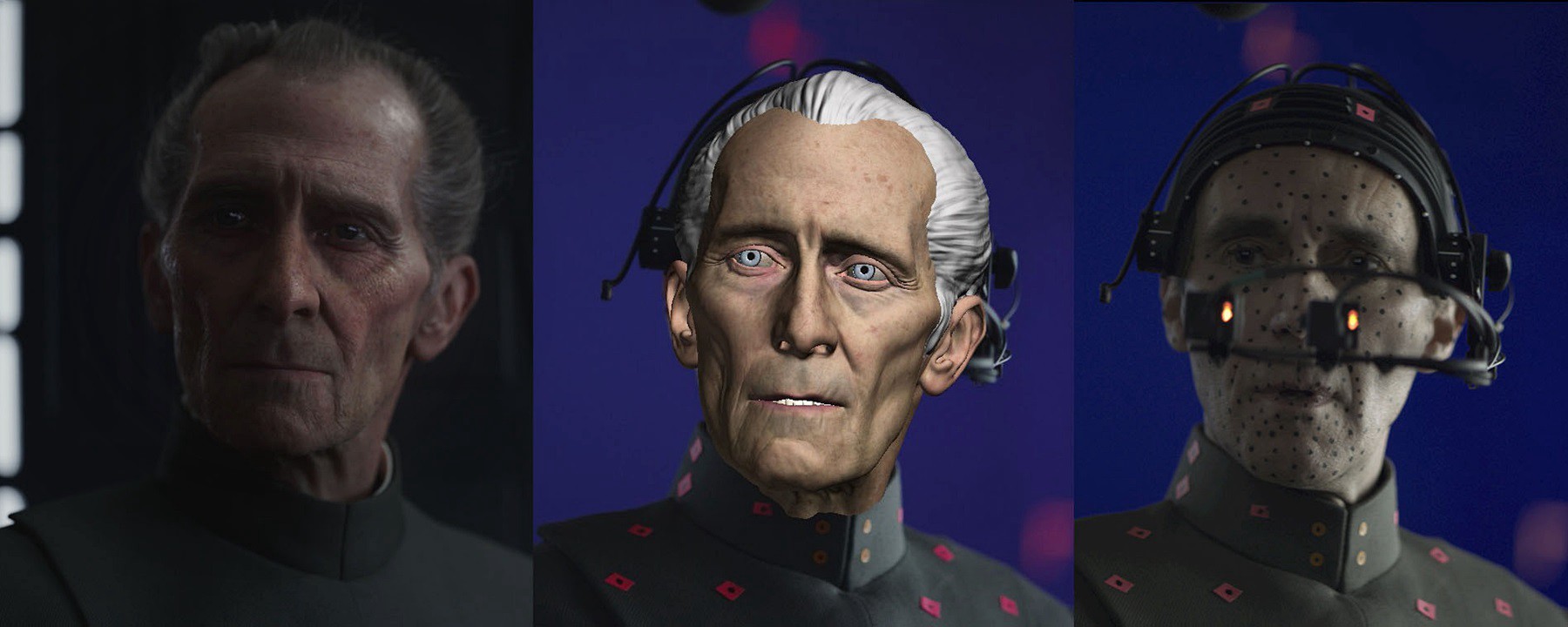 Sections of this piece are drawn from conversations with Niki Haringsma, whose forthcoming Black Archive on 'Love & Monsters' is really good. Don't blame her for this though, for god's sake.

*
The style/substance dichotomy is, of course, false. Most dichotomies are, when you dig deeply enough. The thing is: dichotomies are also real. Even false dichotomies are real. Our world - bourgeois society, the capitalist epoch - is made of 'real false dichotomies'. The most fundamental dichotomies in our society - capitalist and worker; use value and exchange value - are both real, in the sense of having real material effects, and also unreal, insane, hallucinatory. Capitalism is the rule of abstraction. It is concrete human existence tyrannised by the slippery, the spectral, the notional.
For Marx, when things are produced as commodities they are no longer just 'use values' but now have the divided nature of also being 'exchange values'. Use values are useful, sensual, material, human. Exchange value is abstract, useless outside the profit system, and has no use beyond the self-expansion of value. That's capitalism. That's the root of 'profit for profit's sake'. Marx sees labour, and thus production, as fundamental to human life and society (our ...
Posted by: Jack Graham 1 year, 12 months ago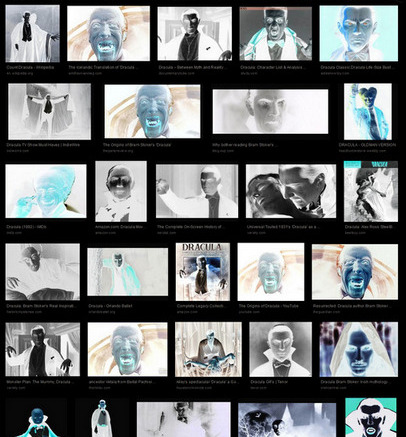 Dismembered Bits and Pieces of an Introduction;
A Fingerpost Pointing in Various Directions, Some Wiser to Travel Than Others

*
It would be obvious and banal to repeat the observation, employed by every hack journalist tasked with writing some bit of Dracula fluff, that "the Count will never lie down". Similarly, it would be obvious and banal to liken the spread of Dracula around the world and throughout culture to the exponential, viral expansion of vampirism that would ensue if vampires were actually real. It would be no more than stating the fact that Dracula is a successful commodity or brand. That is what successful commodities or brands do. They reproduce. Seemingly without human input and out of human control, to the point of threatening people. They seem to do this despite the fact that their reproduction is actually a result of human production. As with vampires, commodities are reproduced by the parasitism upon, and negation of, the human subject. Capital is the vampire battening on us, as Marx saw. Commodity production hollows people out. Capital expands as humanity shrinks. The similarity between the viral commodity and Dracula is a tautology, since it has been so successful precisely because it ...