Hi there. I'm an explorer, rogue academic, natural historian, athlete, anarcha-feminist and mystic. So naturally this means I write about video games, Star Trek, the 1980s, Alice in Wonderland and Garfield. My column is Wednesday morning, Eastern time.
My biggest project to date, and probably the one you're looking for, is Vaka Rangi: A self-described work of comparative mythology examining the motif of the voyaging starship (namely Star Trek) through the lens of post-scarcity utopianism, myth cycles and anarcha-feminism. I'm also working on a deconstructive heretical exegesis of The Legend of Zelda series called Hyrule Haeresis, and a semiregular critical exploration of the comic strip work of Jim Davis called Permanent Saturday. I sometimes write about other things too.
Posted by: Josh Marsfelder 2 days, 16 hours ago
Here's the thing about cycles. The wheel turns, but that does not imply that history will repeat wholecloth. Time, of course, does not exist. History doubly so: History is a patriarchal fiction. There are endings and new beginnings as the seasons change. Recognisable archetypes reiterate and reincarnate, but each spin of the wheel is an event of its own. Impermanence is all part of the cycle.
We in video game journalism appropriate some of this truth when we use terms like "hardware cycles" to describe the passing of the console generational torch ("generation" and "torch", of course, both being metaphors taken from patriarchal master narratives). Video game consoles do not so much go out of date as they get supplanted. A history of invasions and conquests, or a season for everything?
Were I to do this normally, I would go through my notes and recap the Nintendo Switch Reveal Event Presentation beat-for-beat. But on this occasion, normality doesn't seem appropriate. Nintendo did indeed flip a Switch with this event, but I doubt highly it's the Switch they wanted to flip. Over the course of about an hour, my entire world was turned on its head ...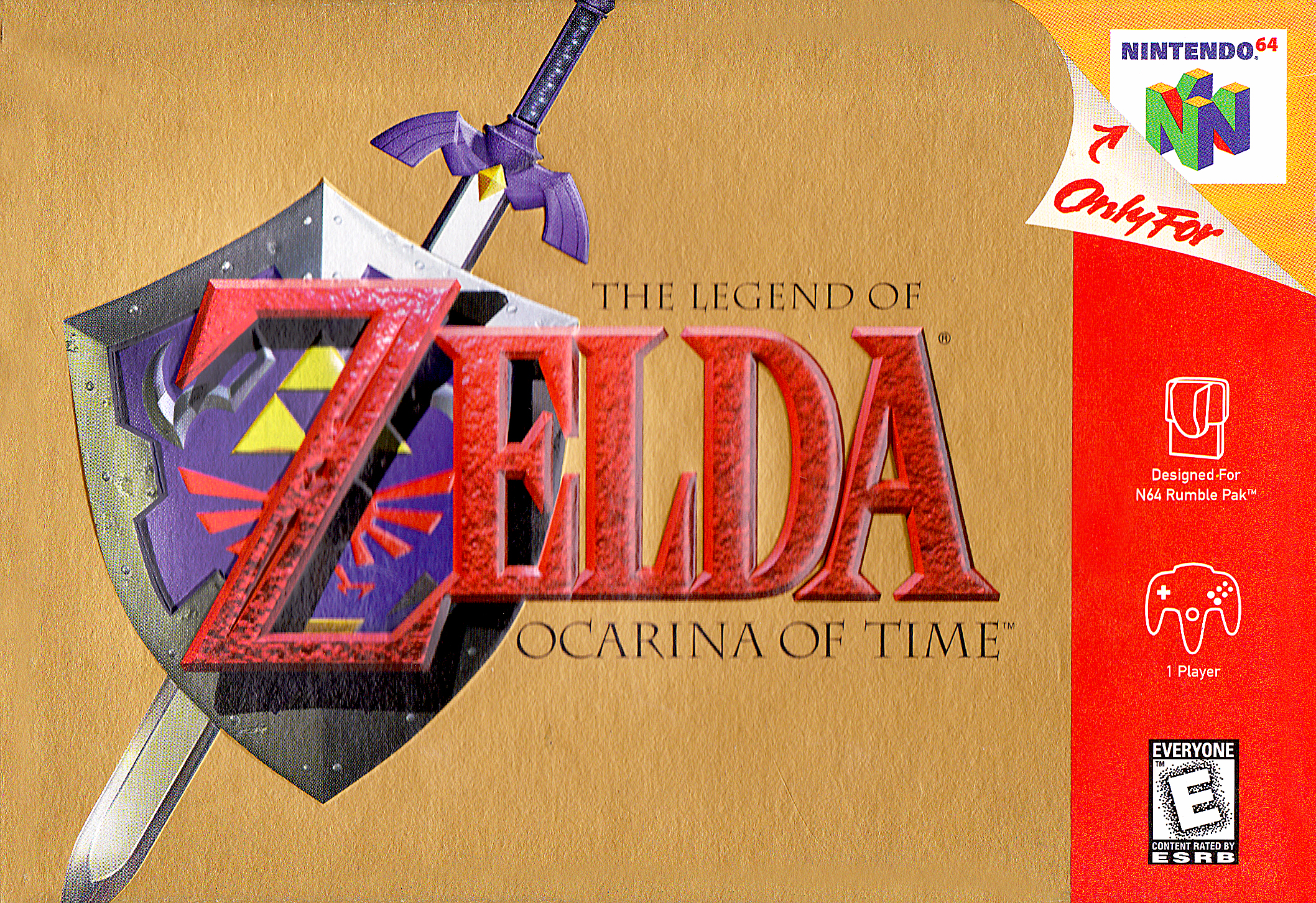 Patriarchy is built on epic time. Learned male history requires exhaustive documentation of political kingdoms and dynastic successions. The Chosen Warrior-Hero God-King must come of age, become anointed, take a throne and lead his people to victory in battle before retiring and passing his crown on to the next generation. Rise, fall and rise. In our language, we call this canon, and the canon of the aristocratic literate patriarchy stands in stark contrast to the cyclical deep time of the feminine and feminine understanding. This is, in fact, the true first war in the world, and its battle scars have played out across the visage of our ideaspace since the start of all time.
And so, deeply fraught and conflicted is The Legend of Zelda: Ocarina of Time. Like the Celtic mythology from which it draws its inspiration, the tune this Ocarina plays is a melancholy one, a lament for a world that was lost before history began. Its story opens as if a folk tale (perhaps a fairy tale). The narrator speaks in the voice of a storyteller relating events to an enraptured audience, presumably comprised of children. Ironically, or maybe inevitably, this is a story about having childhood ...
Posted by: Josh Marsfelder 2 weeks, 2 days ago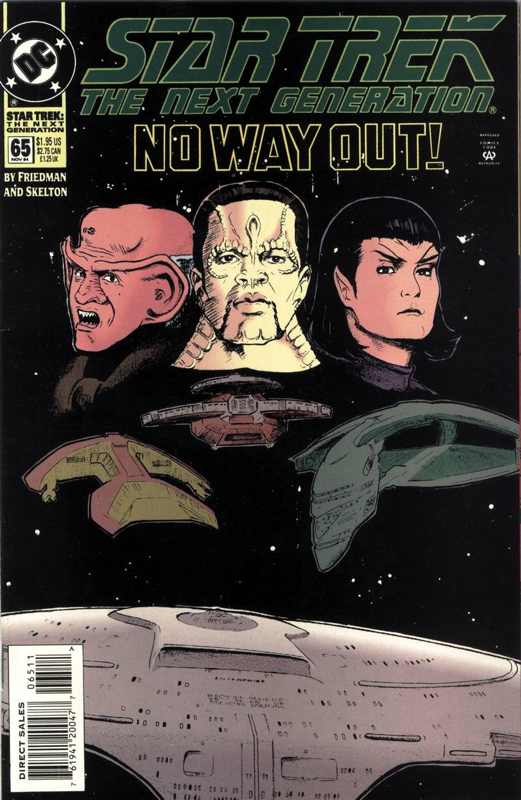 I don't think any of the characters on the cover here actually appear in the issue. Certainly not that lady Romulan Commander: Davoros is male, I think.
So there's recap. About a page and a half of it, but that's to be expected. What's not to be expected, or at least Team Beardy didn't expect it, is that Geordi and the crew knew all about their betrayal ahead of time, which allowed them to alter the frequency of their own phasers so they wouldn't be affected when the alternate universe crew reversed the polarity or whatever. This allows our heroes to subdue their counterparts and curtail their little hijacking attempt. How did they know this? Quite simply, and naturally, we underestimated Deanna Troi. Being empathic, she could immediately sense when Team Beardy started to plot against the crew, and spied on them to learn the details of their plan. However, as Bearded Geordi points out, this still leaves them with the dilemma of what to do about the rogue sun threatening the Beta Argotha system in his universe, or indeed how to tell which universe everyone is in. We get some more recap about ...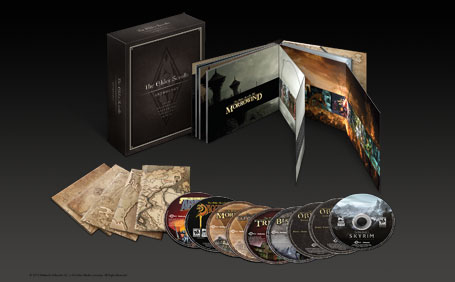 Just in time to see out the year, it's the debut of Yet Another Eruditorum Press Podcast! A show I have tentatively decided to entitle Spirit Tracks, because reasons. I'm really excited to be able to share this new series with all of you: It's a project I've been working on for a great deal of time and it's gone through a number of different conceptual phases and incarnations. In its current form, I expect to be mainly doing commentary tracks on assorted bits of visual media, but I also hope to build a stable of regular guests and topics as the show evolves. I've already got a great series of co-hosts lined up for the first block of episodes, and I can't wait to introduce you to each of them.
Tonight, for our first regular broadcast, I'm joined by friend of the blog, and my own personal friend, Ben Knaak, to talk about something that has been almost indescribably important and formative to both of our lives: The Elder Scrolls series. Because this is such a broad (and rather inaccessible) topic and Ben and I can (and have, as you are ...
Posted by: Josh Marsfelder 3 weeks, 2 days ago
Vaka Rangi Volume 1 is currently 33% off on Smashwords as part of the Eruditorum Press Holiday eBook sale with the coupon RT654, now through January 2, 2017. If you've got an eBook reader, are a fan of Vaka Rangi's take on Star Trek and haven't yet checked out the first volume of the revised version of this project, now might be a good time to do that!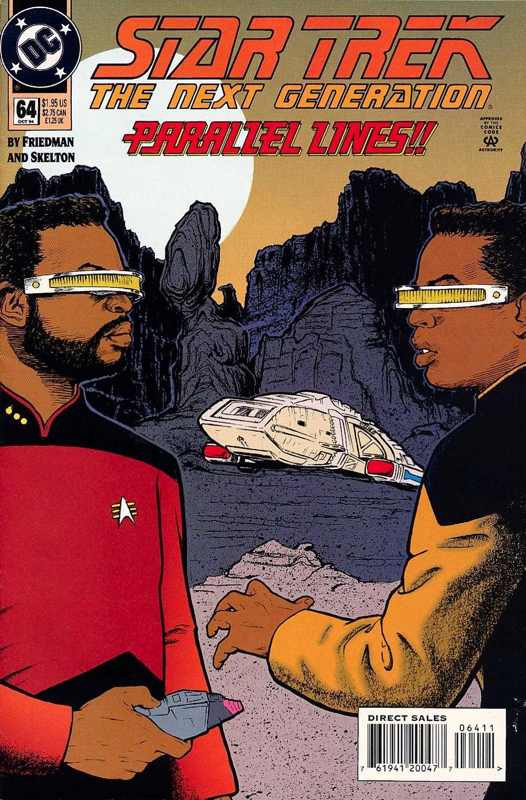 The Geordis introduce themselves and exposit to one another. Our Geordi begins by recapping the events of last issue (or at least the parts of it pertaining to his and Deanna's subplot), while Bearded Geordi claims his team was on an urgent mission to intercept a rogue star that had entered the Beta Argotha system on a collision course with its host sun. In their universe (because of course they're from an alternate universe: Why on Earth would you ever suspect otherwise?), Beta Argotha has six planets instead of the five in our version of it, and the sixth is an inhabited world with no spaceflight capabilities and no way to divert the rogue star. On top of that, Bearded Geordi's Enterprise had only *discovered ...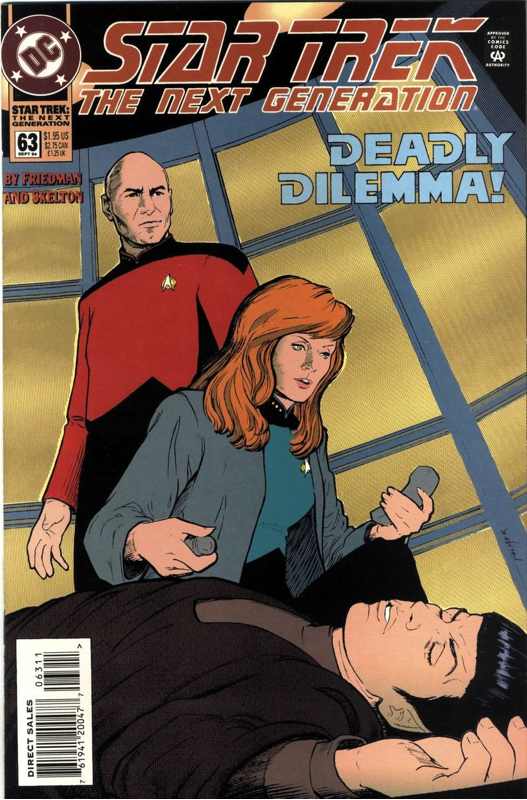 The Enterprise is on routine patrol of the Romulan Neutral Zone. Perhaps that should be left to speak for itself.
Ironically enough, while making small talk with Commander Riker, Captain Picard says that the Romulans have been "rather well-behaved lately". Just then, Geordi calls up with a request: Since it's expected this patrol mission will be rather uneventful, he'd like to take a small science team to investigate Beta Argotha One, which the Enterprise's route will take it in very close proximity to. Beta Argotha One is known as "Darwin's World", because the species on that world evolve at an incredibly accelerated rate such that every time it's researched, it's effectively a whole new planet. Since it hasn't been surveyed in the past year, it is thus likely unrecognisable from the last time Starfleet checked it out. Captain Picard grants his request, and has Geordi prepare the Runabout USS Yutcan for launch.
As Geordi gets his ship ready, he's paid a visti by Deanna Troi. Her father participated in the very first survey of Beta Argotha One, and she was fascinated by the stories he would tell her about it as a ...
Posted by: Josh Marsfelder 1 month, 1 week ago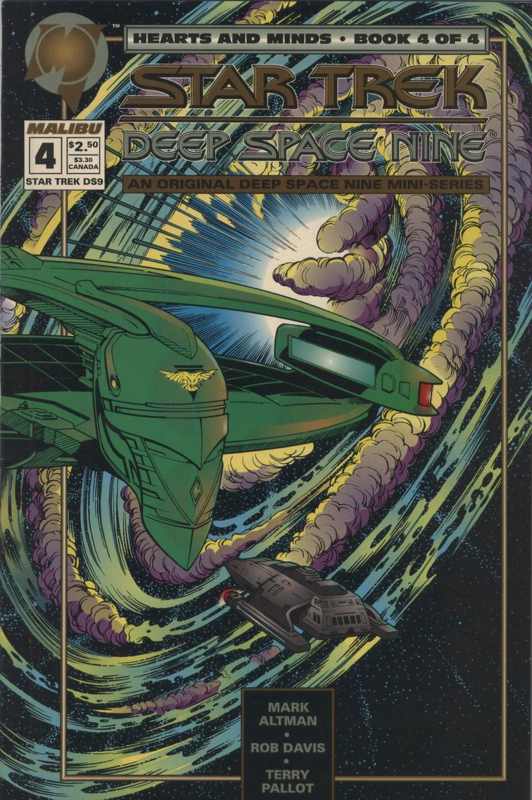 So I'll admit we start with something that does not entirely inspire confidence: Dax and Bashir in handcuffs being escorted to a prison cell by Romulans, with Koleth being processed separately. As Dax argues with the Romuan guards, Doctor Bashir directs her attention to the window, where they can see the Arvas touching down just outside. On Deep Space 9, Maura is making small talk with her new clientele when Kira and a security detachment come in to escort her to the brig, where Commander Sisko is waiting for her. The Commander politely demands Maura tell him what she's smuggling through his station, motioning in her general direction with a Romulan disruptor pistol. Maura claims she's smuggling arms to rebels in the Gamma Quadrant, but refuses to disclose the Arvas' destination. Sisko and Kira don't buy it, and Kira snaps and grabs Maura by the nape of the neck. Commander Sisko calms her down, but informs Maura that since Odo is on the Arvas, he'll hold her personally responsible should anything happen to him and holds her in the brig until she's willing to talk.
In The Abyss, Dax and Bashir are called to ...
Posted by: Josh Marsfelder 1 month, 2 weeks ago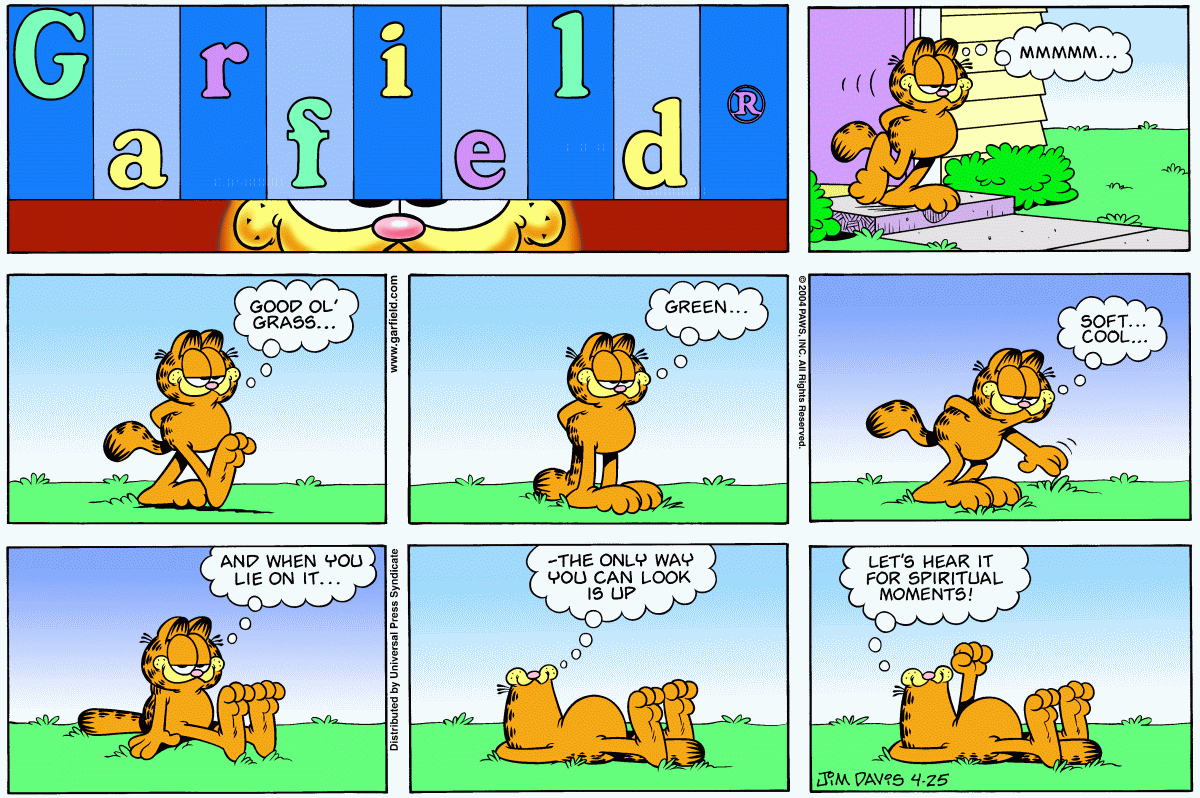 With deepest apologies to Chris Stangl, Permanent Saturday is a semiregular critical exploration of Jim Davis' comic strips Garfield and U.S. Acres/Orson's Farm.
When we think of Garfield, we think of the mundane everyday. And when we think of the mundane everyday, we think of banal modern life. Indeed, this blog project's forebear made a regular point of reading the strip as a brilliantly subversive example of effectively marketing ennui and despair: A savvy salesman hocking commiseration at the hopelessness of day-to-day punchclock life in late-stage capitalism with no visible way out. Nihilism sold with a smile. That and a buck-fifty will get you a cup of coffee.
There is probably some truth in that. Garfield is, as we have established, a strip about boredom and banality, and it likely would not be the marketing juggernaut it is (or perhaps was? While still obviously a beloved and ubiquitous franchise, it does not to me seem that it's quite in the forefront to the degree it's been at times in the past. Not, of course, that past, present and future distinctions mean all that much to us in our world here) if people didn't ...