Hi there. I'm an explorer, rogue academic, natural historian, athlete, anarcha-feminist and mystic. So naturally this means I write about video games, Star Trek, the 1980s, Alice in Wonderland and Garfield. My column is Wednesday morning, Eastern time.
My biggest project to date, and probably the one you're looking for, is Vaka Rangi: A self-described work of comparative mythology examining the motif of the voyaging starship (namely Star Trek) through the lens of post-scarcity utopianism, myth cycles and anarcha-feminism. I'm also working on a deconstructive heretical exegesis of The Legend of Zelda series called Hyrule Haeresis, and a semiregular critical exploration of the comic strip work of Jim Davis called Permanent Saturday. I sometimes write about other things too.
Posted by: Josh Marsfelder 10 hours, 28 minutes ago
I hope you're not all sick of BloodRayne yet.
There will be (or is, depending on when you're reading this), a new video on my YouTube channel. It's a rambling, half-lucid live replay of the first few stages of BloodRayne. Yes, the ones I already showed off.
There is a reason for this, as I explain in the video. Since I lost all my progress from the original filming of the first block of Bloodmoon episodes, I needed to go back and replay the opening hour to get a point to continue from, and I used the opportunity as an excuse to talk about the conceptual origins of the Bloodmoon series, why on Earth I chose to spotlight BloodRayne so heavily and my ever-deepening fodness for and connection to this silly, silly game.
If you like delerious, circuitous ramblings as points, arguments and conclusions slowly come into and out of focus, this video is for you. If nothing else, it's a decent snapshot of how my mind works.
I do have to apologise though for the video cutting out briefly during the cutscenes. BloodRayne plays cutscenes in a different window than the gameplay, and OBS ...
Come join me on a night in as I play a few rounds of Unreal Tournament 2004 and talk mostly about the Metroid series. Because that's just how I do things.
Topics discussed (or really, rambled back and forth on) included arena shooters, my history with the genre and why I like them, the differences between Unreal Tournament and Quake, the things the genre needs to do to come back, and of course, the Metroid series. Particularly Metroid Prime Hunters, which is an unjustly overlooked Metroid-themed arena shooter for the Nintendo DS. This is probably as close as I can get to doing a real Metroid project right now, so I hope I was able to answer at least some of the questions you might have had about how I feel about Nintendo's most fraught video game franchise.
Because I mentioned him, here are some links to the good work video game historian Liam Robertson has done on the Metroid series:
https://www.youtube.com/watch?v=2lMLRIwiB_c
https://www.youtube.com/watch?v=UFpLm3Dg7Yg
https://www.youtube.com/watch?v=22E5ectnU4o
https://www.youtube.com/watch?v=H7WNYpOJ0y4
https://www.youtube.com/watch?v=yoV5SbM_V8M
...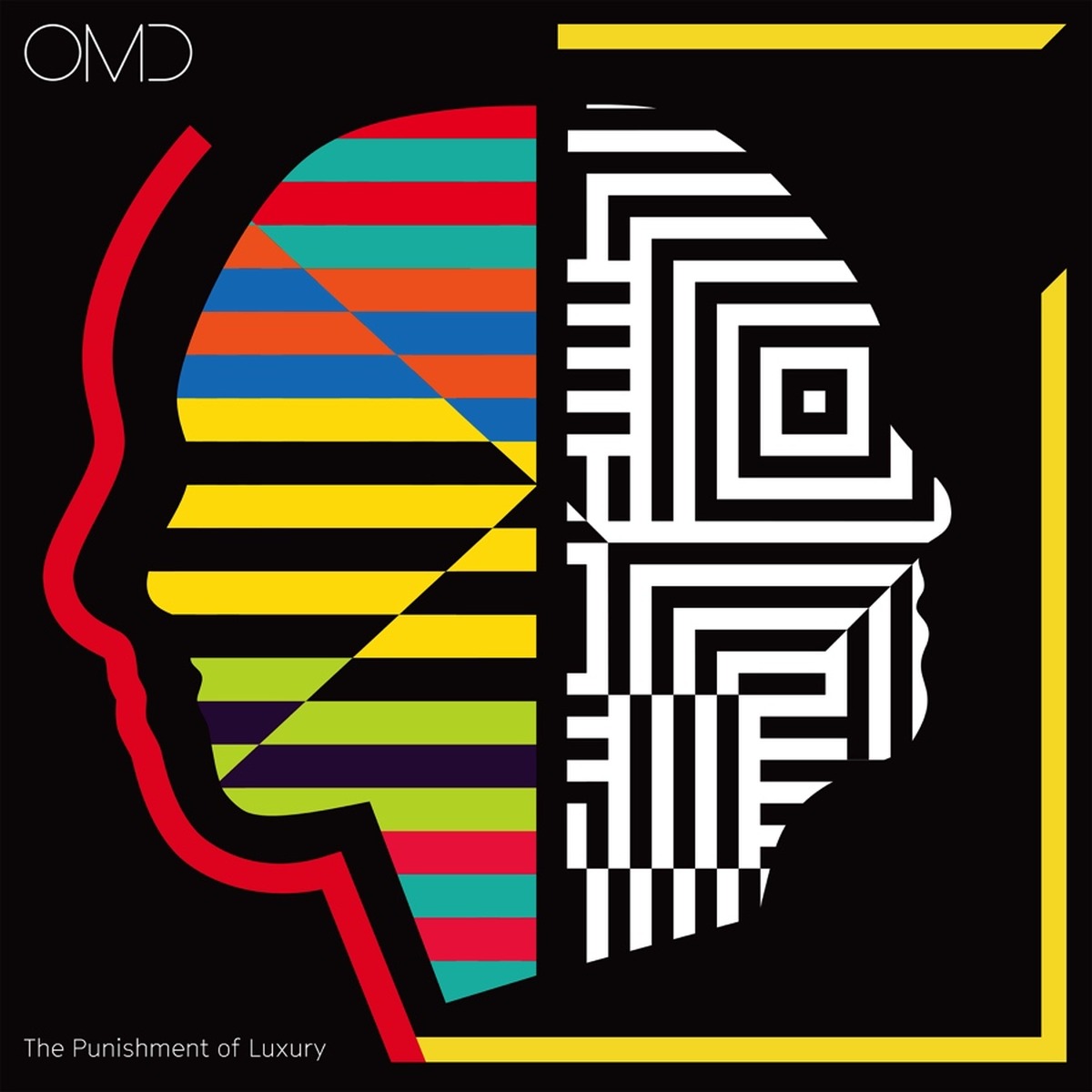 With a title like The Punishment of Luxury coming out into a geopolitical climate like this one, and knowing OMD's past dalliances with progressive social and cultural criticism, I can't help but read great things into this new album from the get-go. It's been out since September so literally everyone in the world has had a chance to listen to it before me, but my copy (yes I still buy CDs, certainly when it comes to stuff like this, shut up) just arrived a few weeks ago as of this writing due, happily, to the fact it was out of stock on release date, which implies it's selling really well! I'm not going to attempt a "proper" review or anything like that: I'm not a musicologist, music historian or music critic (Andrew Hickey and Phil are both much, much better at that sort of thing than I could ever hope to be) so I'm going to stop pretending I am and just give my thoughts on what this album says to me and how it makes me feel on a gut personal and emotional level.
The first thing we have to square away ...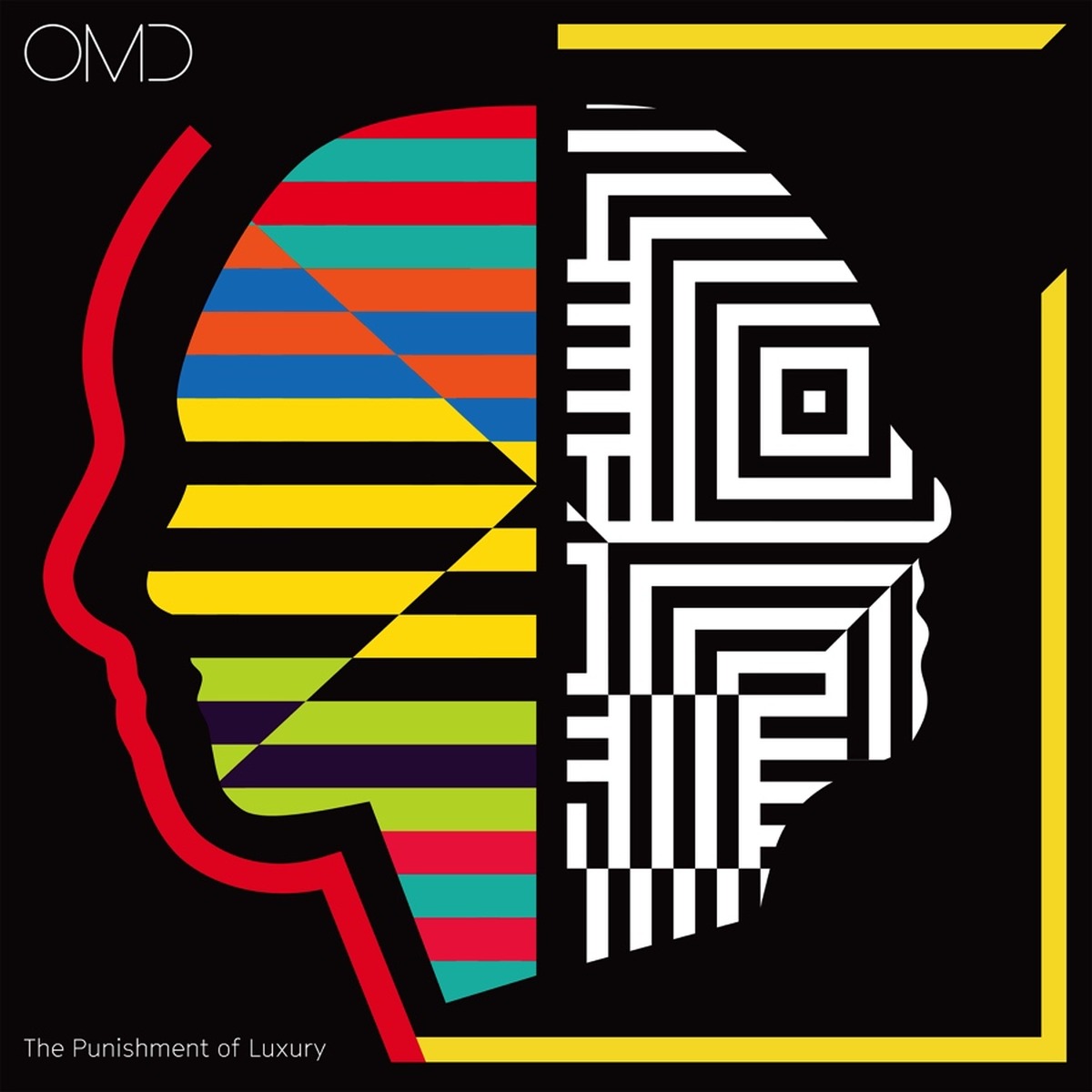 Longtime readers will know it's been a very long time since I had anything at all to say about pop music. Newer readers will probably not know that I ever did in the first place: In my late high school years and into college I started to get really into contemporary music, as, I suppose, you do at that age. I used to say music was the art form that touched me more than any other, and when I first started my writing career (or what passes for it) I spent a lot of time trying to write about music and used to do an end-of-year recap of what I thought were the best and most important releases for me personally of the past year. I stopped doing that in 2013 (incidentally the last year the band du jour released something), I don't say anything that dramatic anymore and I thought I was kind of done with pop music after that: Almost all of my listening these days is done on Soundcloud and I couldn't hope to be considered any kind of an authority for what's out there now, nor, really, should I be (though I ...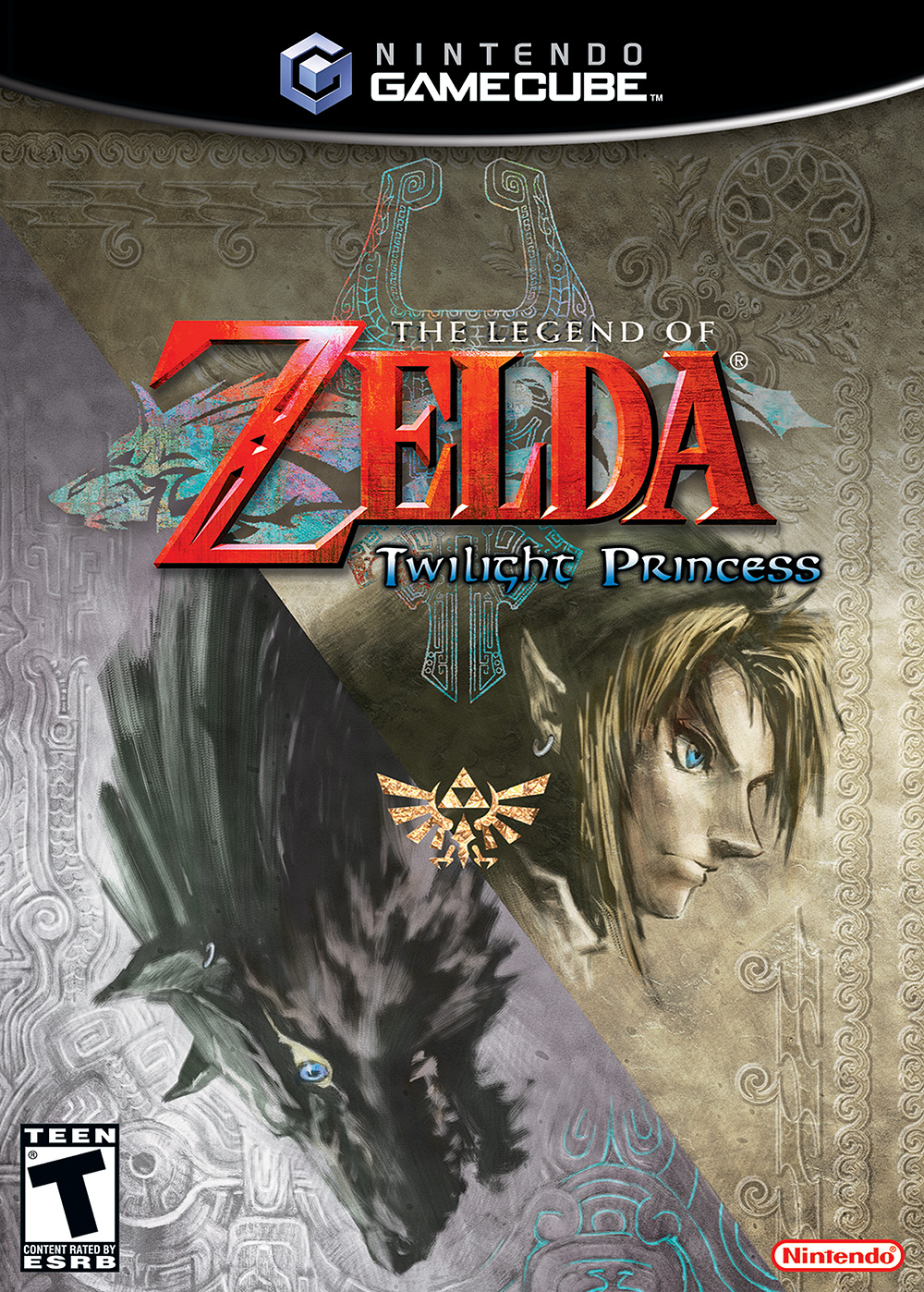 This is the story they used to tell in the lands of Ordon.
A long time ago...
Many generations passed, before these lands were called Hyrule, its spirits sang a different song. The first people to land on these shores were the People of the Art, and thunder and lighting heralded their arrival as they rode their storm-ships down the sky into the barrows and fields. The People were very skilled sorcerers and oracles, and as they wove song-lines across the mythic landscape it was said The Art must have been part of the very fabric of their being. And when they spoke, their voices and those of the spirits were one.
The People were ruled by a well-loved and well-respected Shaman-Queen, who was unmatched in beauty as she was in spiritual power. The Queen ruled from her palace in the hills. She was very wise, consorting and allying with the Wolves and the Birds, whose language she could speak as fluently as her own and with whom she discussed the Mysteries of the Universe. The Queen rarely interacted with her subjects directly, but took questions and answers relayed through a male attendant and companion. Though she was rarely seen ...
Remember how I had a podcast?
All joking aside, I'm really, really proud of this one. Please join me in extending a very warm welcome to the wonderful Bob from RetroRGB.
Bob has done tireless work gathering information on how to preserve every aspect of classic video games: Not just the systems and the games themselves, but the whole experience of retro gaming. From the best way to hook up your old consoles to a modern flatscreen digital HD TV to the best way to track down and safeguard a CRT to build your own personal arcade, Bob's website RetroRGB is a wellspring of everything you'd ever want to know about the technical side of video game history and preservation. Over the course of an hour and a half, Bob and I share our thoughts on the retro lifestyle, some of our favourite video game memories and talk about what keeps us coming back to the old classics and retro aesthetics year after year.
Posted by: Josh Marsfelder 1 month, 1 week ago

While out walking, Garfield comes across a hill. There's a sign planted next to the hill, indicating that Paradise can be found at the top.
This hill is different from the ones we normally see in Garfield; rounded moguls upon which the cat will lay back and look up at the clouds on a warm summer day. The prominence appears quite challenging even for a seasoned climber, which is probably part of the reason Garfield has the reaction he does upon seeing it. The general design indicates less a typical Garfield hill and more a location that showed up in the strip a few times in the earlier part of the decade: A jagged, rocky mountain whose summit we cannot see from the vantage point of the strip, but upon which dwells a Wise Man whom Jon tells us "has a long beard" and "says grand things about life". To further the continuity link, one Wise Man strip features a sign that literally says "Wise Man" partway up the mountain, a kind of spiritual road sign or mile marker, with an arrow helpfully pointing to the summit, much as the sign for "Paradise" does here.
We can read the ...
Posted by: Josh Marsfelder 1 month, 2 weeks ago
Last one of these for a little bit, but only because I need to record another session and get back up to where I left off because I lost this save file. Thinking of doing some other videos in the meantime though: I was gonna do one on Raiders of the Broken Planet and Metroid, but I found myself far less inspired by that game than I was hoping I would be. I could do Quake Champions, but that would just be me getting humiliated and curb-fragged over and over again. Maybe I'll just end up gushing about Warriors All-Stars for an hour or two because, to paraphrase one of the achievements, it has in fact become my life. I'll have to see how things go.
Check out previous entries in the Bloodmoon series to catch up if you wanna: Here's Part 1, Part 2 and Part 3.
I'm pleasantly surprised at, and very appreciative of, by the way, the reaction this series has gotten (really, any reaction at all). This project is not at all remotely what I originally envisioned it to be, and I'm glad people still seem to like it.
Anyway ...