Hi there. I'm an explorer, rogue academic, natural historian, athlete, anarcha-feminist and mystic. So naturally this means I write about video games, Star Trek, the 1980s, Alice in Wonderland and Garfield. My column is Wednesday morning, Eastern time.
My biggest project to date, and probably the one you're looking for, is Vaka Rangi: A self-described work of comparative mythology examining the motif of the voyaging starship (namely Star Trek) through the lens of post-scarcity utopianism, myth cycles and anarcha-feminism. I'm also working on a deconstructive heretical exegesis of The Legend of Zelda series called Hyrule Haeresis, and a semiregular critical exploration of the comic strip work of Jim Davis called Permanent Saturday. I sometimes write about other things too.
Posted by: Josh Marsfelder 5 days, 10 hours ago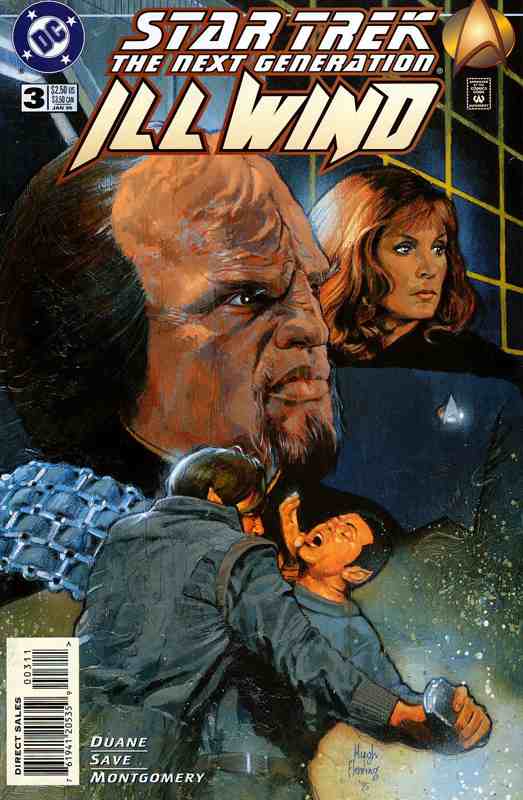 Geordi La Forge, Doctor Crusher and Worf are in the holodeck, reviewing security sensor footage. The ship's internal sensors detected the mysterious humanoid figure who we saw creeping through the engineering deck hallways to the shuttlebay in the teaser at the end of issue one, and now the crew is trying to determine who this person was because that's how they got access to the Scherdat ship in order to place a bomb on its hull. Although the figure was too far away to be captured in full detail, Goerdi, Bev and Worf see enough to make some general observations: Although they look humanoid, the outline of the body is odd and unnatural, particularly around the midsection. This is almost certainly a skinsuit disguise of some kind.
Geordi can pick up thermal signatures from the sensor feed through his VISOR. Although he can't yet get much on the figure itself, he can tell it's carrying a plasma bomb, though it hadn't yet been armed (which explains why the ship's sensors didn't immediately detect it as well). Once the figure enters the shuttlebay, Geordi can get more information because the sensors are more sensitive ...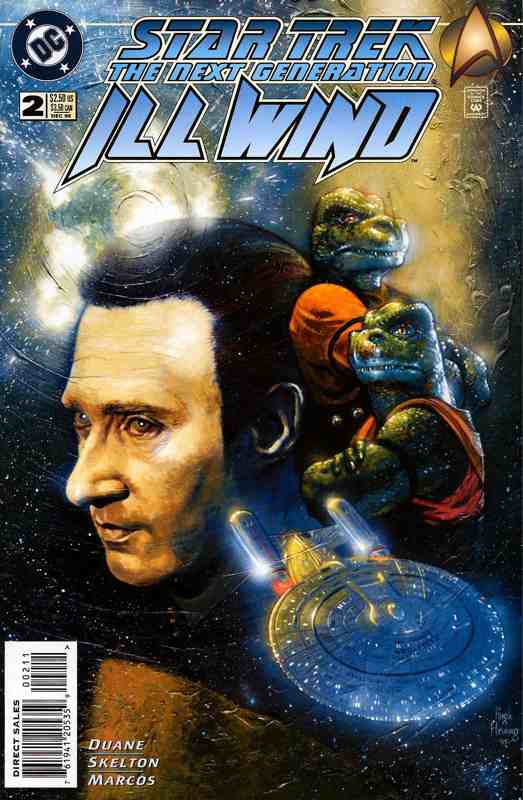 The racers are on their marks at the starting line. Captain Picard has Data call up the course schematics onscreen. It's a winding, zigzagging course around the star that will take the racers about three days to traverse, a quick pace for a solar sail vessel. But, as Captain Picard says, "These are the best". When Commander Riker asks him if he'd rather be "out there", Jean-Luc replies that he already is. The Enterprise crew wishes all the competitors good luck in turn, but when they get to the Cynosure team, Deanna observes that they're without their sail technician. Will comments that the Kihin navigator must not have found him "to her taste", to which Deanna replies "On the contrary...She found him very tasty indeed". Meanwhile the Thubanir captain is still alive, though Deanna quips that it's still early yet.
After the pre-race formalities, the Alkamin captain informs the Enterprise crew that they've seen something unusual on the keel of the Scherdat crew's yacht. Captain Picard asks the Scherdat if they've modified their ship in any way, but the Scherdat captain responds in the negative. Worf scans the ship and finds something ...
Posted by: Josh Marsfelder 2 weeks, 5 days ago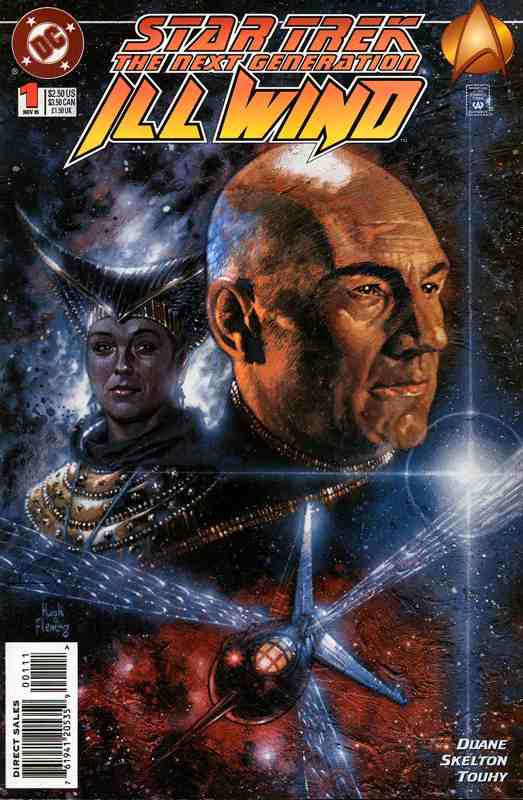 A sense of vastness and cosmic wonder. One almost expects a haunting synthesizer remix of "Space...The Final Frontier" to play over this resplendent scene of the Great Interstellar Dark. But instead, it's a caption box reciting John Masefield's "Sea-Fever". Slightly stilted and hokey, but perhaps evocative in its own way.
A comforting sight, as the starship Enterprise slowly materializes for us out of the night, just as we remember. And alongside it another ship, resembling a giant dragonfly with weblike lattice wing-sails on either side.
On the Enterprise bridge, Captain Picard exposits to us that the crew has been assigned to serve as referee and security for the eighth leg of the Centauris' Cup solar sailing yacht race around GC 2006. Will and Deanna tell us about how solar sail craft were once the workhorses of the cargo merchant trade, but are only used as pleasure craft now. Deanna remarks on the romance of it all, but Data doesn't understand why anyone would want to willingly pilot a "fragile and technologically primitive" ship. Captain Picard explains the appeal lies in the subtle way solar sail ships handle, the prospect of friendly competition with other enthusiasts in ...
Posted by: Josh Marsfelder 3 weeks, 5 days ago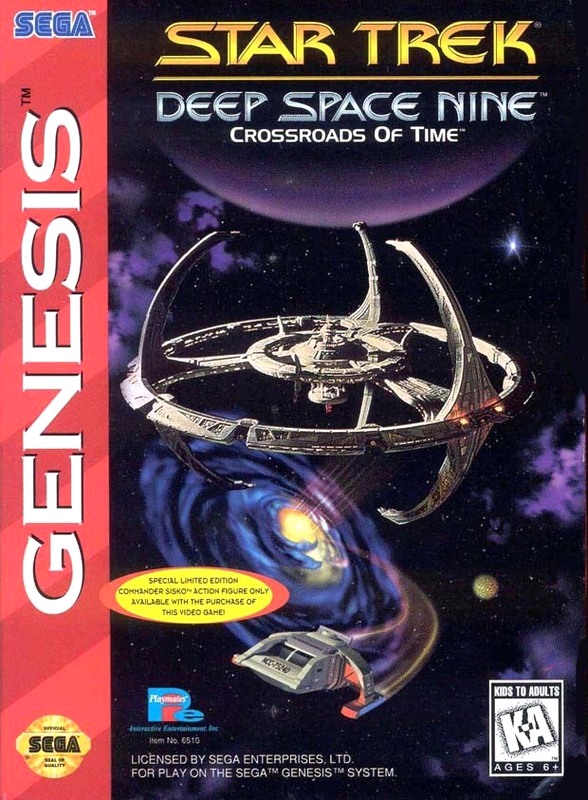 While both official and unofficial video games based on Star Trek: The Next Generation were quick to release upon or soon after the show's premier in 1987 and have been in no short supply over the years (my inability to play almost all of them when they were current notwithstanding), that wasn't the case for sister show Star Trek: Deep Space Nine. It took a good two and half years after "Emissary" before Commander Sisko and Co. started getting representations in video game form, and when it finally happened it happened a weird way.
Without rehashing the whole history of the video game medium again, it's perhaps unsurprising that the earliest Star Trek: The Next Generation video games were fanmade or otherwise small-scale affairs for DOS and similar personal computers of the mid-to-late 1980s. The first proper "mainstream" Next Generation game I was aware of (at least, the first on a video game console) didn't land until 1993 on the Game Boy. There is a very good reason for this, of course: It wasn't until 1993 that it was eminently clear Star Trek: The Next Generation was a pop culture juggernaut that deserved more recognition ...

In Garfield, everything has a voice, or has the potential to have one. Birds, mice, spiders and household appliances (not to mention cats and dogs) all have readable internal dialogue. Everything has a soul. Everything is a potential spiritual agent. Naturally it's only the animals, plants and objects who display regular awareness of this fact, because Garfield is about Western modernity and we as humans have forgotten such things in our society. Recall, however, that it is us as the audience who have privileged access to the thoughts and concerns of these creatures even as the humans in the strip do not. There's hope for us yet.
(Of course, the strip goes back on forth about this depending on what makes the better joke on that day. If you are still looking for the laws of physics underlining the "Garfield universe" you are manifestly missing the point of this series and are approaching it utterly the wrong way.)
This level of awareness comes, however, at the price of extremely heightened empathy. Those who feel deeply their connection to the myriad other souls in nature may also find their feelings of suffering and loss to be magnified as ...
Posted by: Josh Marsfelder 1 month, 1 week ago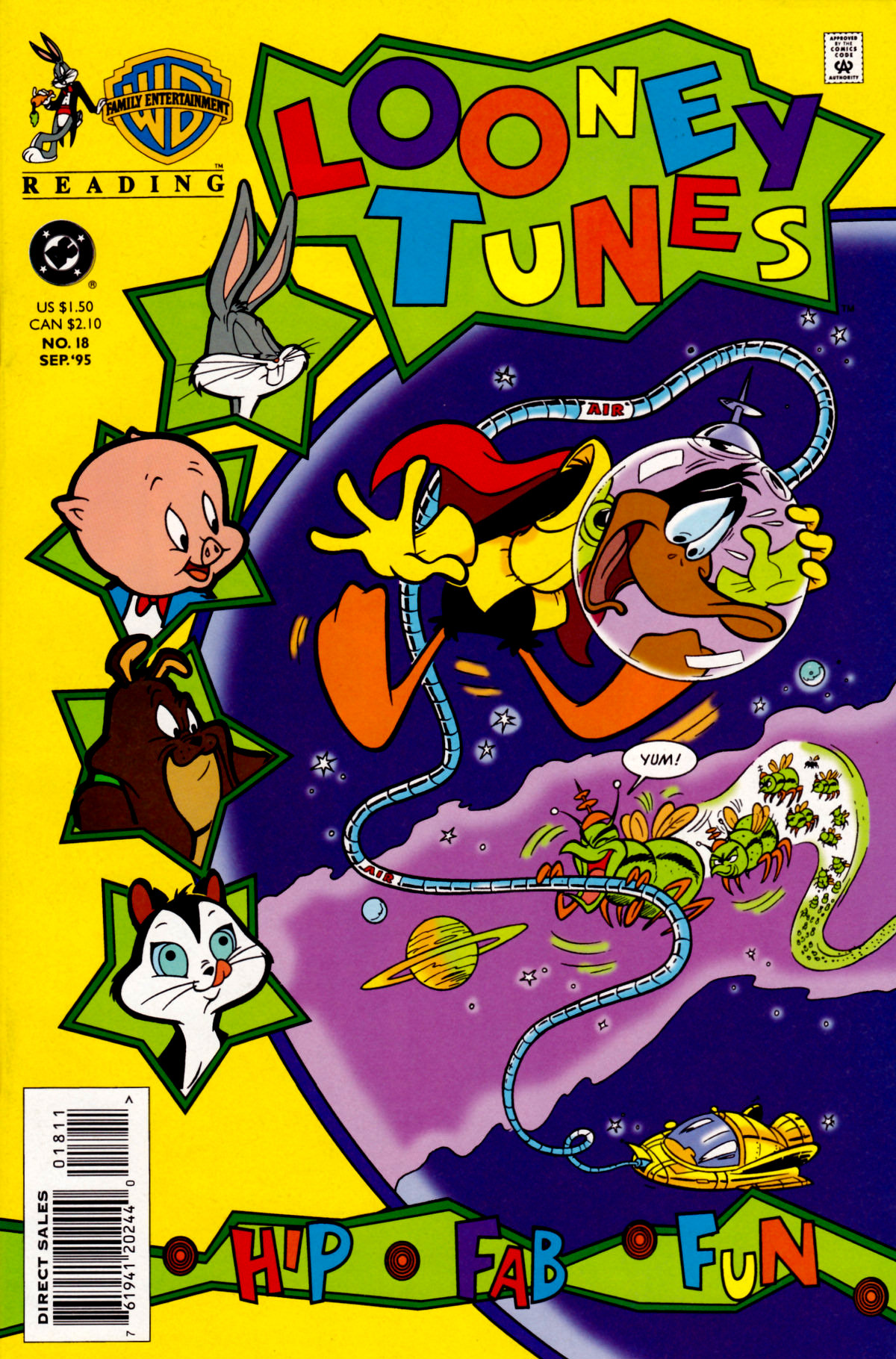 I've said before I'm no expert on comic books. I know I've spent basically the whole back half of this book talking almost exclusively about Star Trek comics, but Star Trek was an exception for me, like it was in a lot of other ways. My knowledge of the history of the medium and its important events and figures is functional at best, but, like a lot of people I should imagine, I did use to read them every now and again. Now I never read a ton of comics (at least, not US comics), but neither was Star Trek the only thing I followed in four colours at the time. I never read superhero comics (though I was aware of the characters from other media), but aside from Star Trek I did have a few books I kept an eye out for at the newsstand whenever I'd go shopping with my family. Probably unsurprisingly, they were all licensed titles: Archie Comics' Scooby-Doo series, Gladstone Publishing's reprints of Carl Barks' Donald Duck and Uncle Scrooge stories, and a monthly book from DC Comics published under the Warner Brothers name based on Looney Tunes.
Being that ...
Posted by: Josh Marsfelder 1 month, 2 weeks ago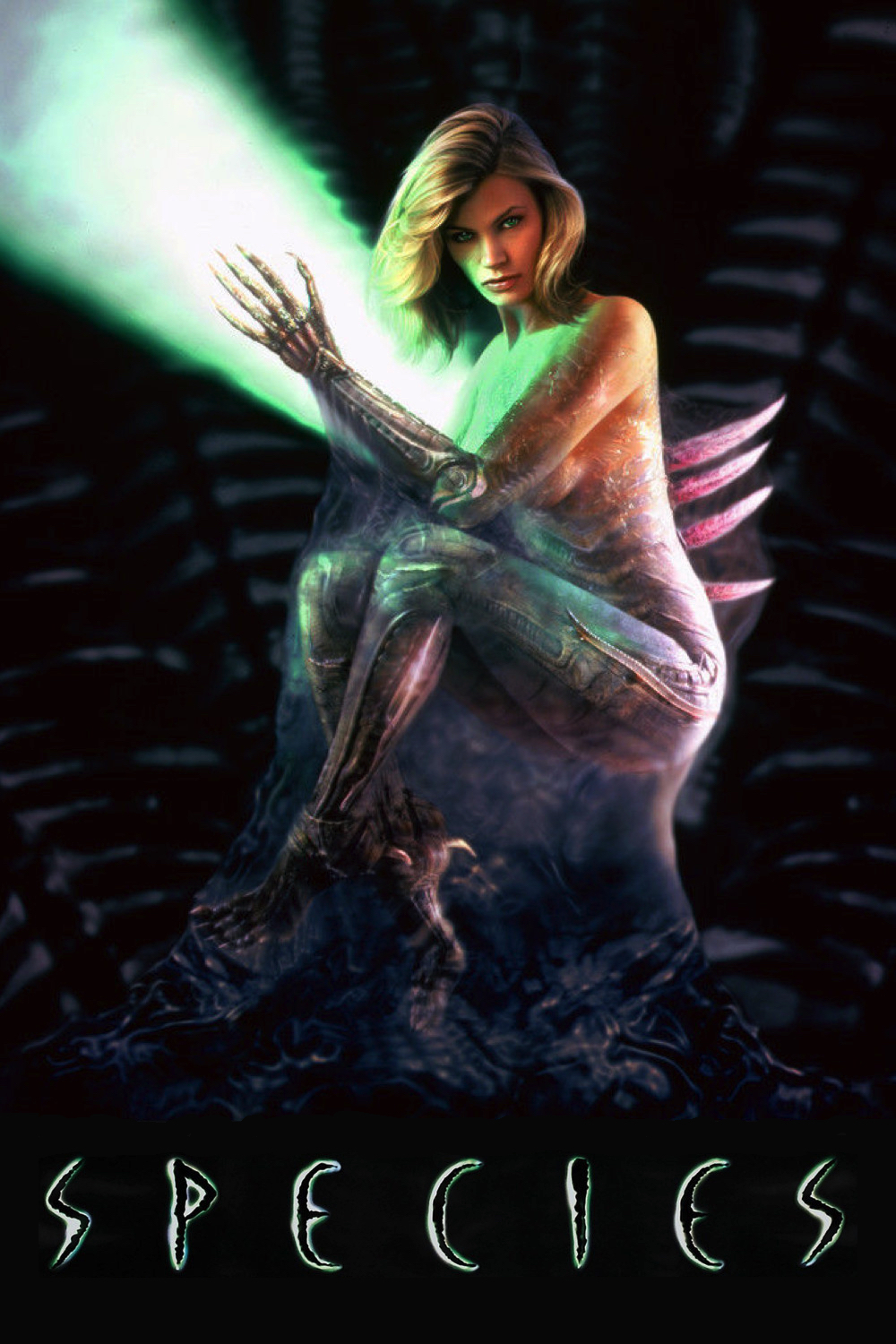 1995 was a major turning point in my association with pop culture. It was the year my family first got satellite TV, and while this meant I finally had access to television besides three channels of varying degrees of snow for the first time ever, it also meant the end of my association with Star Trek for five years.
I've of course told this story a lot, but it bears repeating one more time. In the 80s and early 90s, Star Trek: The Next Generation and Star Trek: Deep Space Nine had an unusual direct-to-syndication deal, whereby they would be included as first-run series as part of a syndication package local affiliates of the major national networks could bid on to fill gaps in their programming schedule, which would otherwise include stuff like game shows or reruns of popular series from past decades. For those outside of the US, in this country our national networks have local regional partners for every municipal area, and while they all get the network's primetime shows, stuff like local news and weather will be different station to station. Back in those days the syndicated shows were different too, which could lead to ...
Posted by: Josh Marsfelder 1 month, 3 weeks ago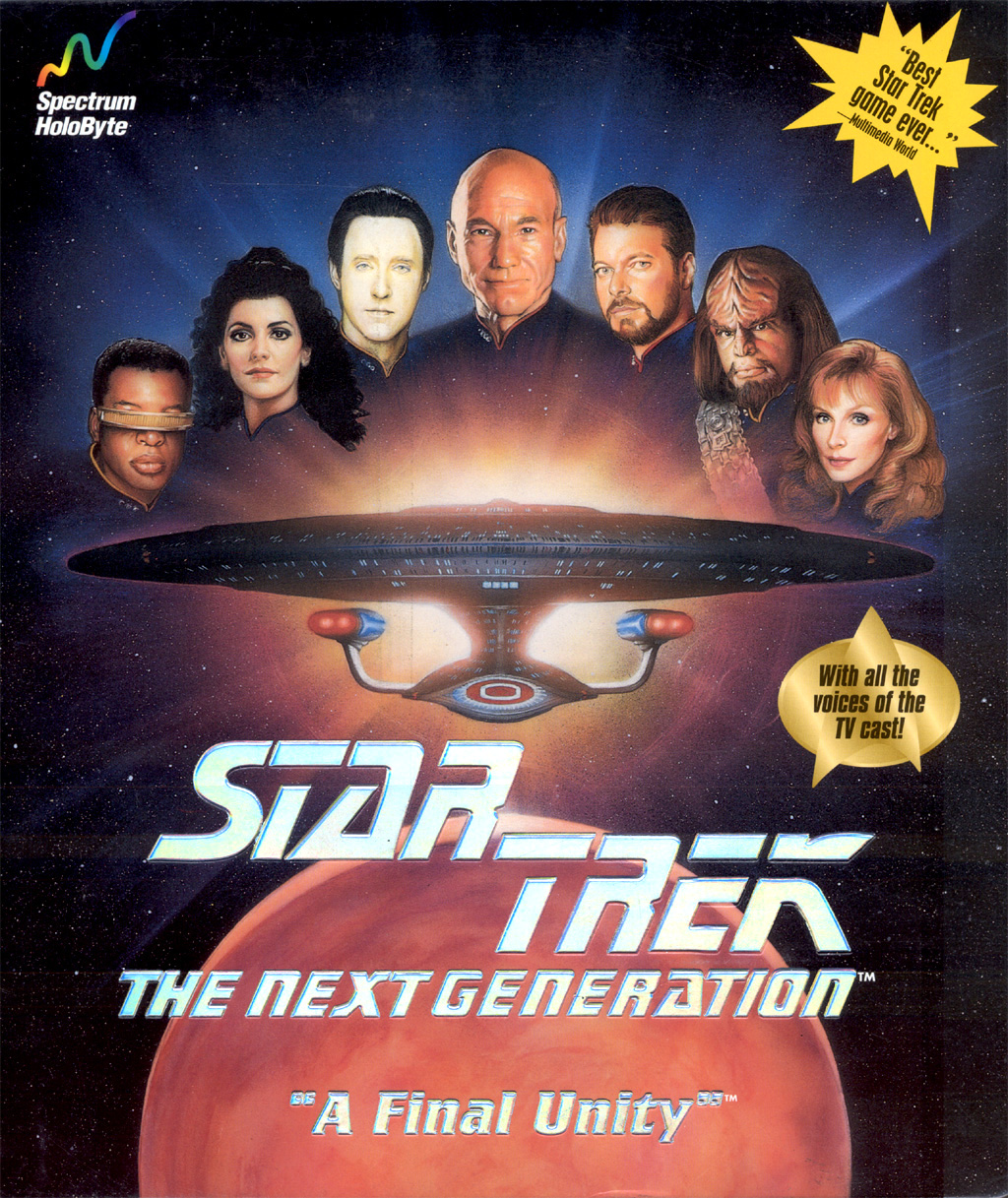 If you enjoy seeing me talk about video games, might I direct you to my new YouTube Channel, where I hope to do a great deal more of that in the near future? I also now have a Patreon of my own to go along with that, so should you choose to support me in any way I will be most gracious.
We've talked at length about the odd role the PC plays in the history of the video game medium in this project before. In brief, my argument goes something like this: Despite the fact the first widely available interactive electronic games were made as programming experiments for personal computers, they're not, broadly speaking, "video games" in the way I personally conceive of them. There are two discrete traditions that make up what we call "video games" today, and a lot of the tension in video game culture probably stems ultimately from this: One comes from those early PC programming experiments and is largely European in origin, stemming from what is called bricolage couture in French. A branch of this took root in the United States where it syncretized with the liberalism-inspired New Age and Hippie movements ...