I write things and am nominally in charge here. Below are my most recent posts.
The bulk of my work is in a style I have, in an act of mild narcissism, named psychochronography. Psychochronography, an offshoot of the artistic concept of psychogeography. Psychogeography is a practice originally developed by the Situationist International as part of their efforts to forcibly dismantle the established social order. Psychogeography is the study of how physical spaces impact social, cultural, and personal lives. Its central technique is what is called the derivé, or drift, in which one wanders through an urban area according to some idiosyncratic logic that causes one to cut against the usual lines and paths traced.

Psychochronography applies this notion to our internal landscape. Taking seriously Alan Moore's notion of ideaspace, psychochronography suggests that we can wander through history and ideas just as easily as we can physical spaces, and that by observing the course of such a conceptual exploration we can discover new things about our world. Topics I've applied this approach to include Doctor Who, British comic books, and Super Nintendo games.
Posted by: Phil Sandifer 10 hours, 7 minutes ago
A spoken word piece by the Seeming, Meredith Collins, and myself, and the inaugural release of the Ithaca Psychogeographic Liberation Front.
Download the song along with a PDF zine containing an extended version of the text here. It's name your own price, and all proceeds will go to locally based charities dedicated to safety and opportunity for disenfranchised people.
Posted by: Phil Sandifer 16 hours, 7 minutes ago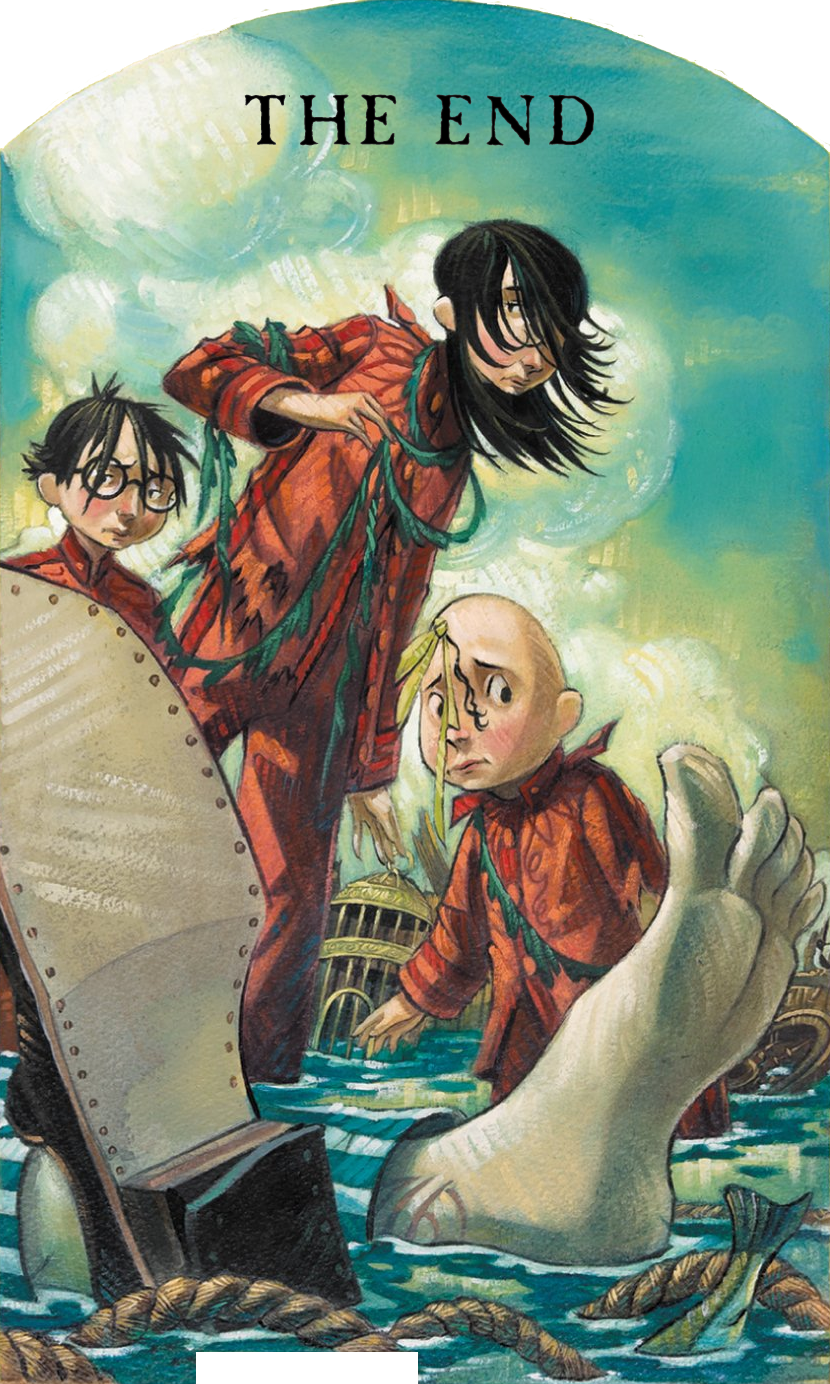 A guest post by Seth Aaron Hershman.
...the entire world might be poisoned. This, however, seemed unlikely, as the world, no matter how monstrously it may be threatened, has never been known to succumb entirely.
A Series of Unfortunate Events is a book series, and currently a Netflix show, about three orphans, Violet, Klaus, and Sunny Baudelaire, who are chased from place to place by a man named Count Olaf who manipulates (and if necessary knocks off) anyone who might try to take them in so that he can have them--and their inheritance/trust fund--for himself.
Count Olaf is a rich man looking to get richer, who relies on transparent lies and cheap theatrics to get his way, casually uses and discards people, has a roughly third-grade literacy and vocabulary level, and works in entertainment.
It'd be easy to go that route, wouldn't it?
The issue of timeliness is a difficult one for A Series of Unfortunate Events, a franchise which actively avoids setting itself in a specific era in a way that should be familiar to fans of, say, Archer or Batman: The Animated Series. Because the series goes out of its way not to take place in any ...
Posted by: Phil Sandifer 3 days, 16 hours ago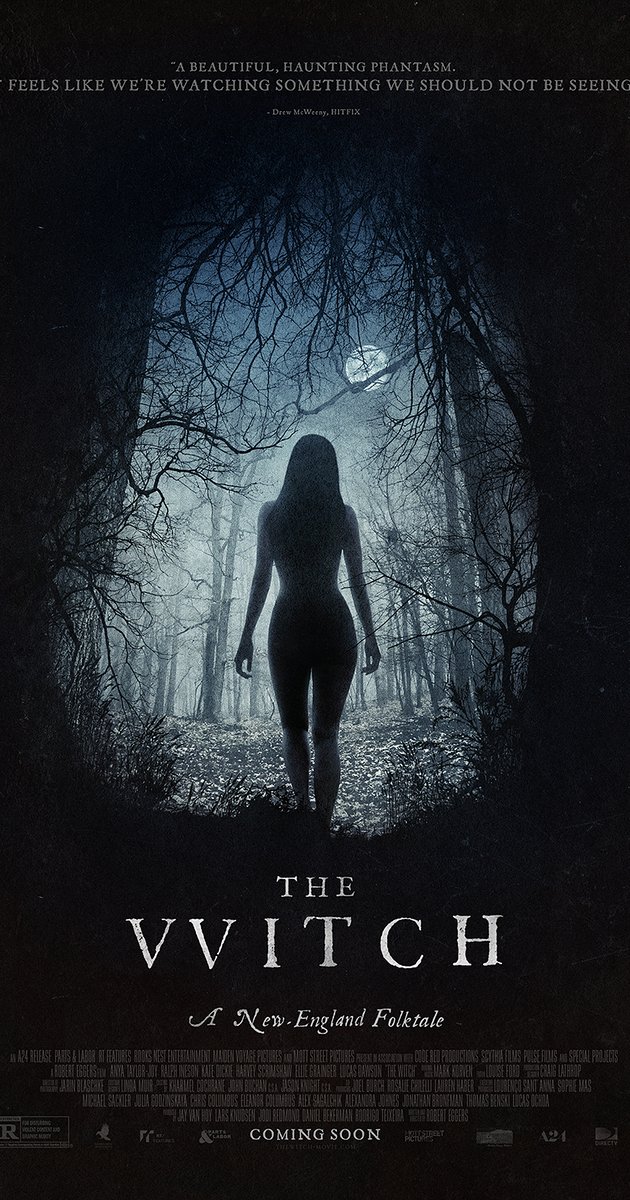 wandering in subterranean catacombs forbidden to the public
Many roads lead here, but we are unmistakably off the map. Like High-Rise, Robert Eggers's film is firmly rooted in both place and location: the edge of a New England forest during the Puritan era. This in turn situates it a mere step away from A Field in England. Other distant reflections will flicker through the trees as we progress. Make no mistake, however, Whatever this belongs to, it is not our comfortable hypercube, with its cool brutality. This is somewhere else. Somewhere the land is cursed. Where the crops wither, the hunts fail, and the beasts turn against their masters. Where the sky is as stark as the muddy, useless soil. And that's outside of the forest. Within its canopies there are even more horrors to be had.
At the heart of this malaise is the eponymous witch, a fact that led to an easily dismissed but frustratingly widespread reading of the film as somehow concerned with validating Puritan anxieties. It is tempting to dismiss this by asking whether this logic applies to all horror movies, or to point out that for all the film commits completely to the presence of ...
Posted by: Phil Sandifer 4 days, 22 hours ago
I know, I said this wouldn't be up for Monday. But then my weekend plans got spoiled by a stomach bug and I ended up home and watching Sherlock anyway. So it's entirely possible that I've got a sour mood to match my stomach. Nevertheless, what a complete and utter disappointment this season of Sherlock has been.
The crux of the problem is one that plenty of franchises have fallen afoul of, which is thinking that you can introduce a character like Eurus and have her matter to the audience purely on the mythic weight of who she is instead of having to develop her. But it doesn't work. She's a distressingly one-note character whose characterization consists entirely of Mycroft asserting things about her. More to the point, her supposed powers are all bizarrely undersold: we're told that she can effectively enslave someone by talking to them, but nothing about her comes off as particularly persuasive or charismatic. Mostly she sits around talking like a Markov bot fed on mediocre nihilist philosophy. And this is a real problem - the episode depends on her being the unholy fusion of Sherlock and Hannibal, but instead she's just a generic megalomaniac. Which makes ...
Very quick and somewhat late, as this has been up for a bit and I just forgot to post it cause I'm dumb, but there's a new episode of Pex Lives out in which Kevin and James talk about Power of the Daleks, celebrity deaths, and The Return of Doctor Mysterio.
Posted by: Phil Sandifer 1 week, 3 days ago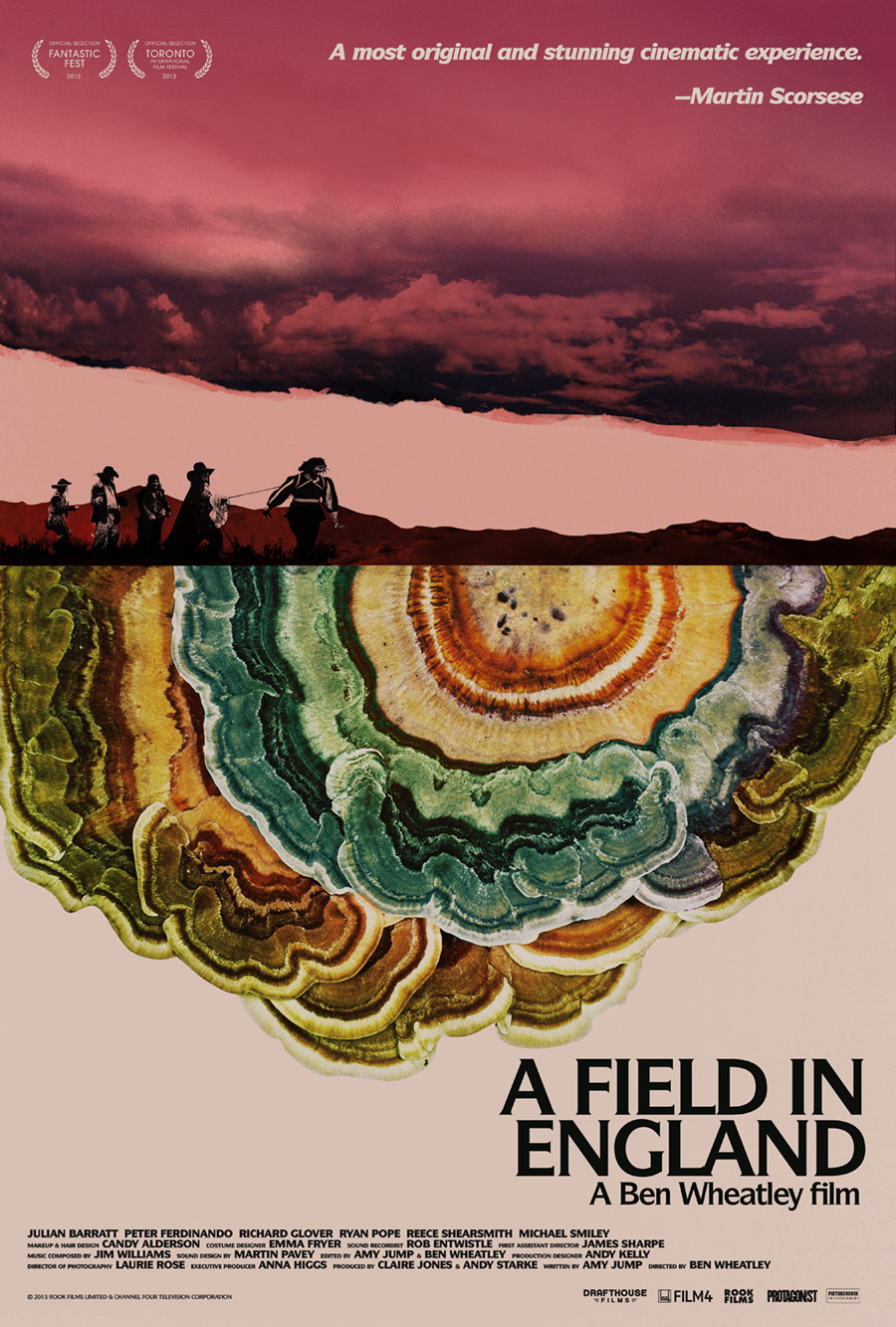 Wandering in open country is naturally depressing
A Field in England is a precise antipode to High-Rise, a fact acknowledged by Ben Wheatley, who has spoken about the way in which he is inclined to make one project a reaction against the previous one. But the thing about the alchemical union of opposites is that it works largely because of the similarities. Just as "up" and "down" presuppose movement in three-dimensional space and "left" and "right" presuppose neoliberal democracy, High-Rise and A Field in England presuppose a director doing sci-fi/fantasy inflected period pieces rooted in the psychogeographies of English spaces. In some understandings of conceptual space this is how the hypercubic prison works - through the systematic construction of axes bounded by opposites that, when multiplied sufficiently, create a territory that is at once infinite and contained.
This is in essence the problem that faces Whitehead, who winds his way through a recurrent series of at best gradual enlightenments in pursuit of no obvious goal or trajectory for escape. More to the point, his problem is heavily location-dependent, in both spatial and temporal senses. Spatially he is confined to the eponymous field, a setting we'll unpick momentarily. Temporally, however, he ...
Posted by: Phil Sandifer 1 week, 4 days ago
Well, this was certainly better than The Six Thatchers, though a season of Sherlock (or indeed anything) in which the Moffat episode is not better than the Gatiss episode is difficult to imagine. In comparison with the three other straight Moffat scripts for Sherlock, which is to say to the three best episodes of the series this is… possibly not actually in fourth place overall for the show. Nah, I'll go with definitely not - I'm comfortable putting The Sign of Three ahead of it.
Let's start with Mary, since she's certainly the biggest issue inherited from last week. First the good: we're not done with Amanda Abbington yet! In fact, she's credibly the best thing going for much of the episode, with her snarky side-comments routinely being the best gags in it. On the other hand, the narrative reasons for her death are by and large still inscrutable. The most obvious choice - that Moffat wanted to tell a story about grief and fatherhood - is clearly not where things are going, what with Rosamund not actually appearing in this episode. Nor does anything particularly follow from Mary's death, or at least, nothing that couldn't have been done anyway. Sure, the specific ...
Posted by: Phil Sandifer 2 weeks, 3 days ago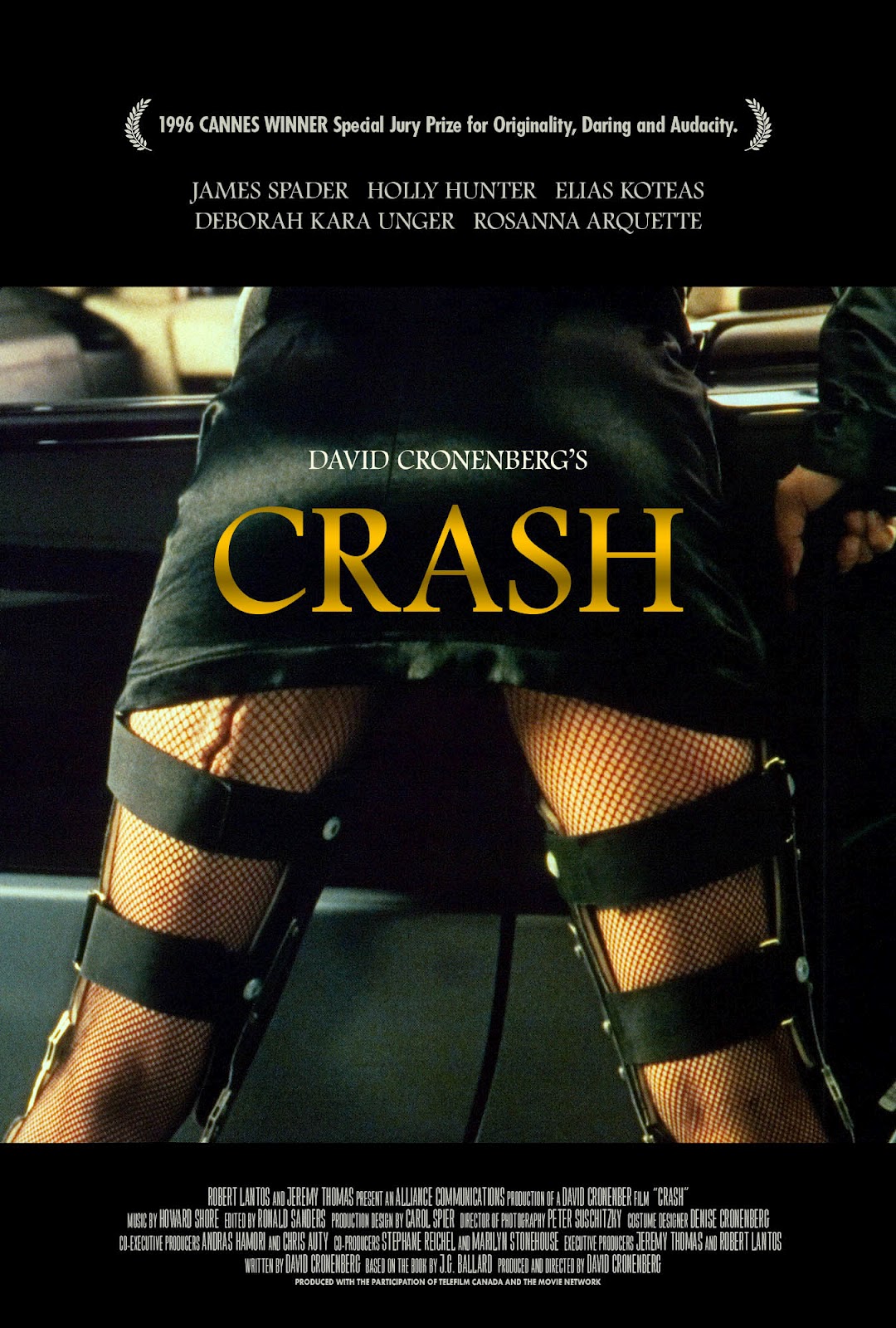 a fixed spatial field entails establishing bases and calculating directions of penetration
Within the biotemporal omnipresence of the hypercube escape must be understood as an exit wound. In practice, this would manifest itself as an area towards which the natural flows towards annihilation congregate - the eddies along the surface where narrative tracks converge, scar tissue forming anticipatorily around the site of injury. Counterintuitively, then, a weak point is going to appear as the thickest part of the skin.
Crash, then - first of Ballard's three attempts at sci-fi without futurity, the book is a famously scandalous meditation on the eroticism of the car crash. Its film adaptation, in 1996, is suspended neatly at the halfway point between the twin towers of the Ballard and Wheatley/Jump High-Rises, and circles neatly around other touchstones. It's directed by David Cronenberg, for instance, whose 1975 film Shivers saw him independently arriving at the concept of a modernist apartment complex descending into madness, albeit because of genetically engineered parasites who drive their hosts mad with lust as opposed to because of some inherent property of modernity. Its opening sequence - a slow tracking shot through an aircraft hanger, across the sleek bodies of airplanes, fragmented ...