I write things and am nominally in charge here. Below are my most recent posts.
The bulk of my work is in a style I have, in an act of mild narcissism, named psychochronography. Psychochronography, an offshoot of the artistic concept of psychogeography. Psychogeography is a practice originally developed by the Situationist International as part of their efforts to forcibly dismantle the established social order. Psychogeography is the study of how physical spaces impact social, cultural, and personal lives. Its central technique is what is called the derivé, or drift, in which one wanders through an urban area according to some idiosyncratic logic that causes one to cut against the usual lines and paths traced.

Psychochronography applies this notion to our internal landscape. Taking seriously Alan Moore's notion of ideaspace, psychochronography suggests that we can wander through history and ideas just as easily as we can physical spaces, and that by observing the course of such a conceptual exploration we can discover new things about our world. Topics I've applied this approach to include Doctor Who, British comic books, and Super Nintendo games.
Posted by: Phil Sandifer 3 days, 9 hours ago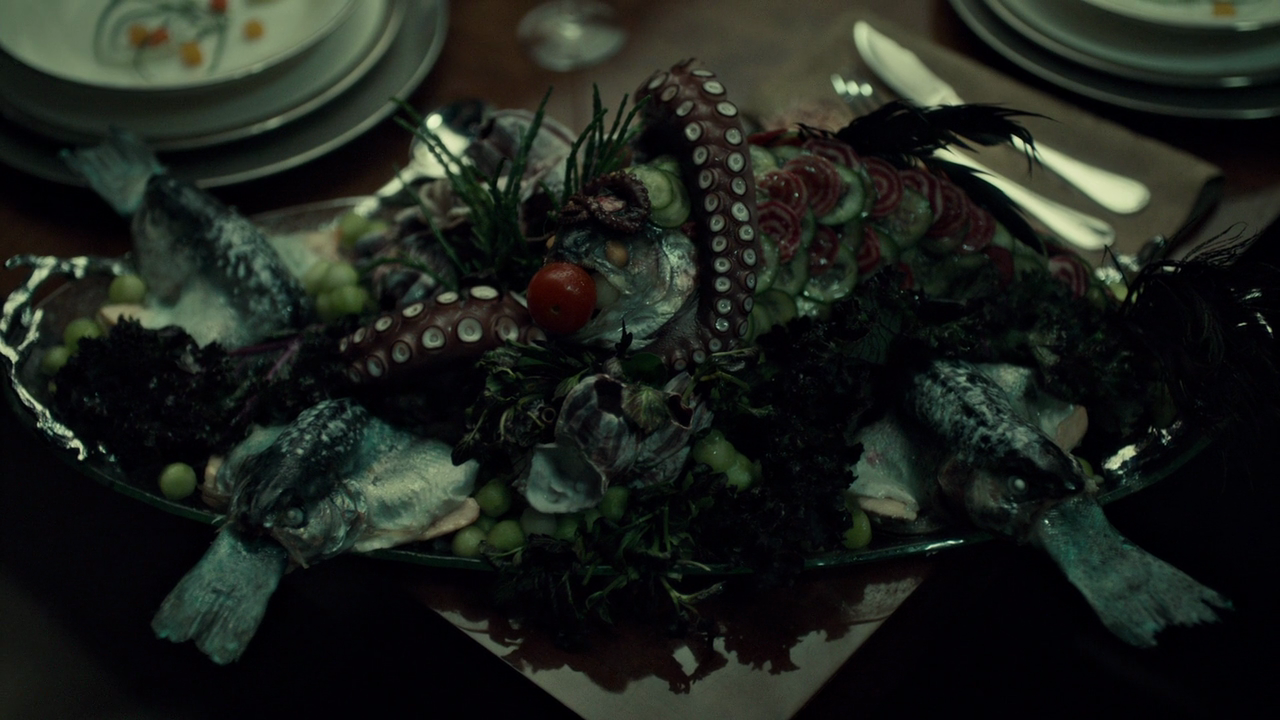 SU-ZUKANA: A palate cleanser, typically involving vinegar. A better title for last week, I suspect, but still fitting for this, which essentially starts off with all new concerns.
JACK CRAWFORD: How do you catch a fish who isn't hungry?

WILL GRAHAM: You have to change tactics. Use live bait that moves and excites them to action. Gotta make him bite even though he's not hungry.

JACK CRAWFORD: Make him act on instinct. He's always a predator.

WILL GRAHAM: You have to create a reality where only you and the fish exist, where your lure becomes what he wants most, despite everything he knows.

JACK CRAWFORD: Wrong move and he swims away.

WILL GRAHAM: I'm a good fisherman, Jack.
Will's framework of fishing and hunting has had time to evolve in his solitude, so that fishing takes on aesthetic qualities. Of particular interest is the creation of realities, an explicitly narrativizing approach that reframes fishing as an act of artistic creation. Already the reality he needs is coming into being.
HANNIBAL: Truite saumonée au bleau with vegetables and broth, served with hollandaise sauce on the side. Beautiful fish, Will.

WILL GRAHAM: It was my turn to provide the ...
Posted by: Phil Sandifer 1 week, 4 days ago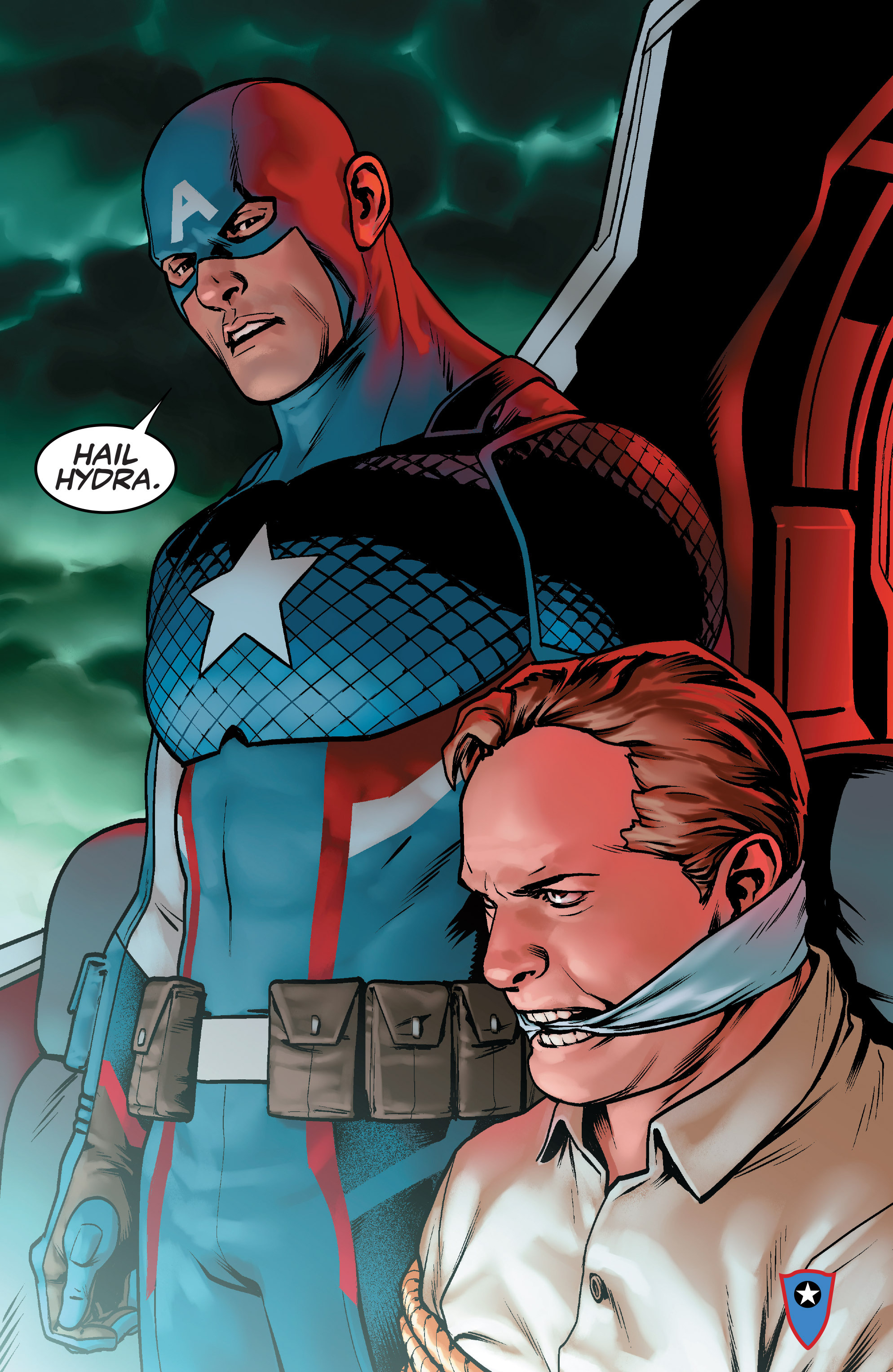 Let's give the Proverbs a week off and talk about Secret Empire. For those who haven't followed, this was Marvel's annual shitty summer crossover, this time with the premise that history has been rewritten to make Captain America a Hydra sleeper agent who has now taken over the US. So basically, "what if Captain America were secretly a Nazi?" This has been widely panned, even moreso than Marvel's summer crossovers usually are. On the one hand, this is entirely appropriate, as Secret Empire is not only one of the worst-written crossovers in superhero history but also one of the most flatly evil. On the other, relatively few people have actually articulated this, with an alarming number of critiques of the comic instead being exercises in point-missing far almost as epic than the crossover itself.
Perhaps the most spectacularly off-base thing to be frequently said about the comic is that its premise is an insult to the legacy of Captain America co-creator and avowed Nazi-puncher Jack Kirby. It is difficult to entirely grasp the value system under which making a fictional character he drew forty-three issues of into a fascist is an insult to his legacy but the basic existence ...
Posted by: Phil Sandifer 2 weeks, 4 days ago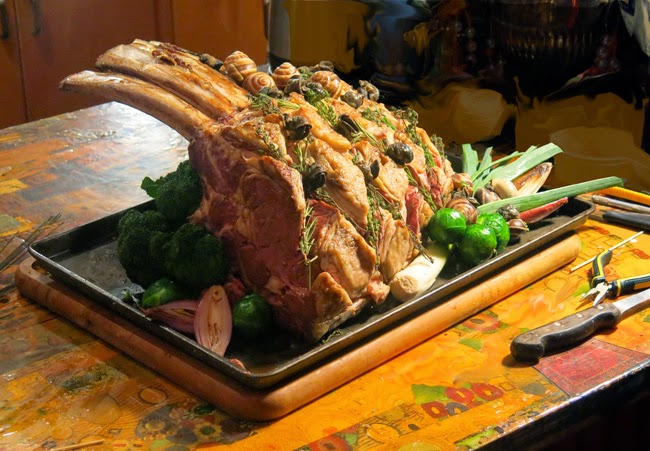 YAKIMONO: A course of flame-grilled meat. There are a number of episodes this would be a sensible title for, none of which are this one.
MIRIAM LASS: I remember a dream about drowning. Then being awake. And not awake. Being myself, and not myself. I remember I could smell salt air. We were by the sea. For weeks. Months. Longer. Days and evenings blurred, I'd wake up to the smell of fresh flowers and the sting of a needle. I wasn't afraid. Fear and pain were so far away, on the horizon, but not close. Never close.
Miriam's description is loosely adapted from a description of Hannibal's brainwashing of Clarice from Hannibal.
ALANA BLOOM: They found a witness. A survivor. The only victim of the Chesapeake Ripper who lived to tell.

HANNIBAL: Is this witness watching me now?

ALANA BLOOM: Yes.

HANNIBAL: It seems I am the usual suspect.

ALANA BLOOM: I keep having angry, imaginary conversations with Jack Crawford about that. I wish I could tell you why this is happening.
Why are Alana's conversations imaginary? She showed no hesitation in picking a fight with Jack in season one, nor at the beginning of season ...
Posted by: Phil Sandifer 3 weeks, 4 days ago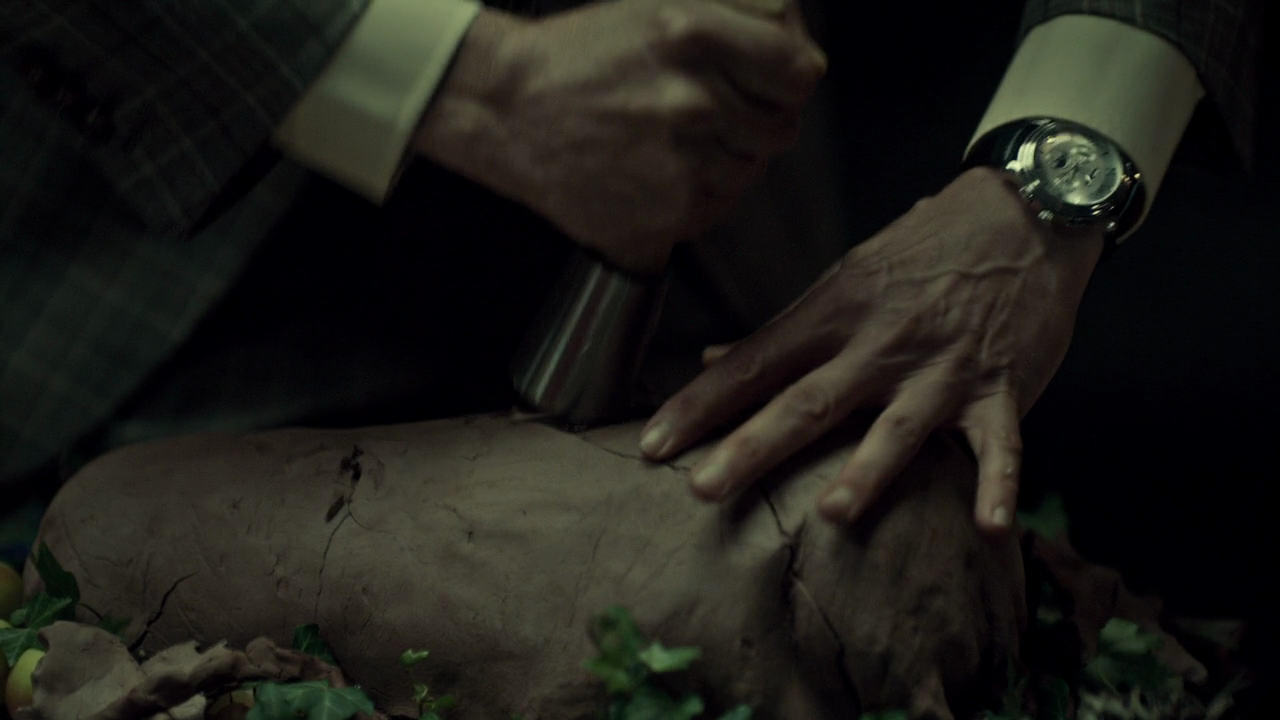 FUTAMONO: A soup dish served in a lidded pot. Most obviously a reference to the final scene, in which Jack discovers Miriam in a covered hole.
WILL GRAHAM: You're moving smoothly and slowly, Jack, carrying your concentration like a brimming cup.
Another case of using one of Thomas Harris's characteristically vivid similes in an unexpected context - originally it is Francis Dolarhyde who thusly carries his concentration as he sets up to peruse home movies and decide on his next victim.
JACK CRAWFORD: And then you told him to kill Hannibal Lecter.

WILL GRAHAM: Nothing I said made that happen, Jack. It just happened.

JACK CRAWFORD: Don't seem too broken up about it.

WILL GRAHAM: There is a common emotion we all recognize and have not yet named. The happy anticipation of being able to feel contempt.
Two Thomas Harris lines in rapid succession. This one comes from Hannibal, where the emotion play across the face of Margot Verger as she's preparing to introduce Clarice to her brother. Its poetry comes from the fact that we do not, in fact, quite recognize the emotion, as the act of recognizing an emotion is in a large part coextensive with the ...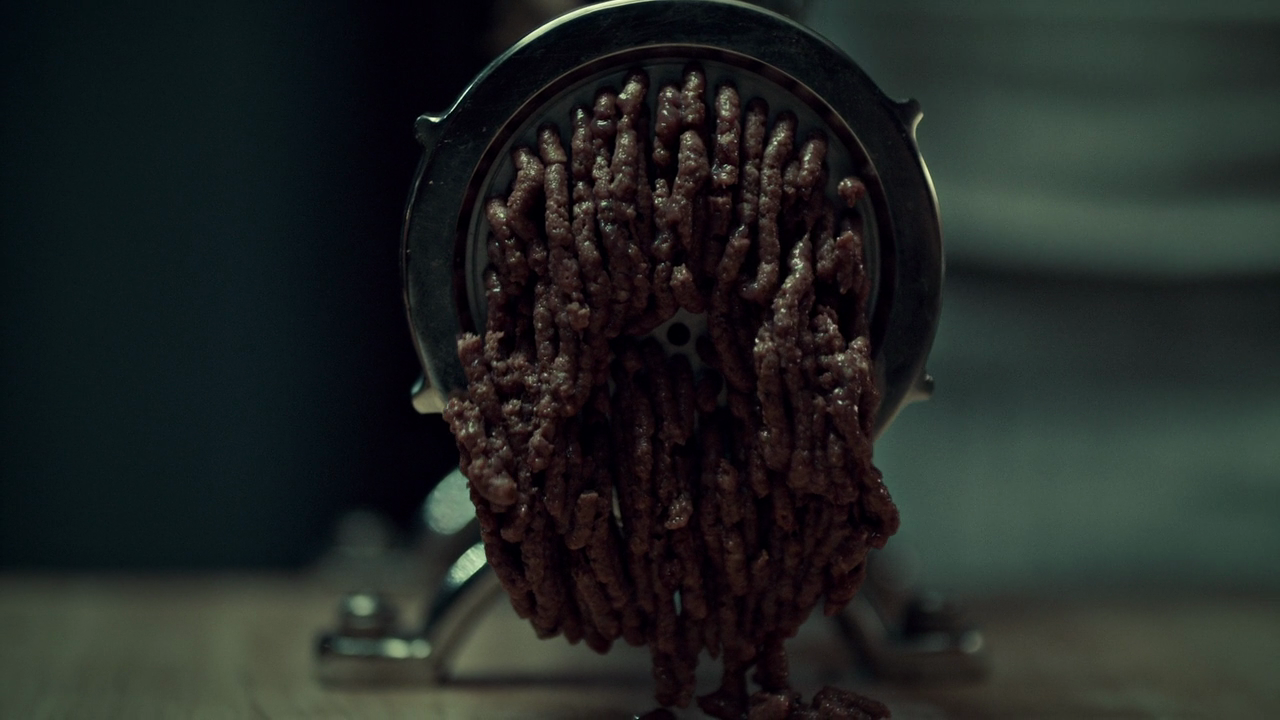 Sorry about the slow posting schedule of late - Jack's on a brief holiday while he finishes up the Austrian School essay for Neoreaction a Basilisk, and I'm really bad at remembering to queue these on Game of Peaks night. Normal service should resume soon, and your patience is appreciated.
MUKŌZUKE: Literally "set to the far side," which refers to the dish's placement on the tray, a small dish of seasonal sashimi. The key detail for our purposes is that the dish is sliced.
FREDDIE LOUNDS: Send someone else, Jack. She's one of yours.
Freddie is entirely sincere here, offering a genuine concern for Jack. This is not part of some larger heel turn on her part, a fact emphasized by her photographing Beverly's body and, subsequently, Will in his face mask. Rather, it is out of a sense of genuine horror and, more broadly, a sense of clear morality - the same one that fuels her consistent loyalty to Abigail Hobbs, even after death. The grounds on which Freddie will take actual moral stands are few, but the resulting stands are a key part of her character.

As the saying goes, there's always doubt until you see ...
Posted by: Phil Sandifer 1 month, 1 week ago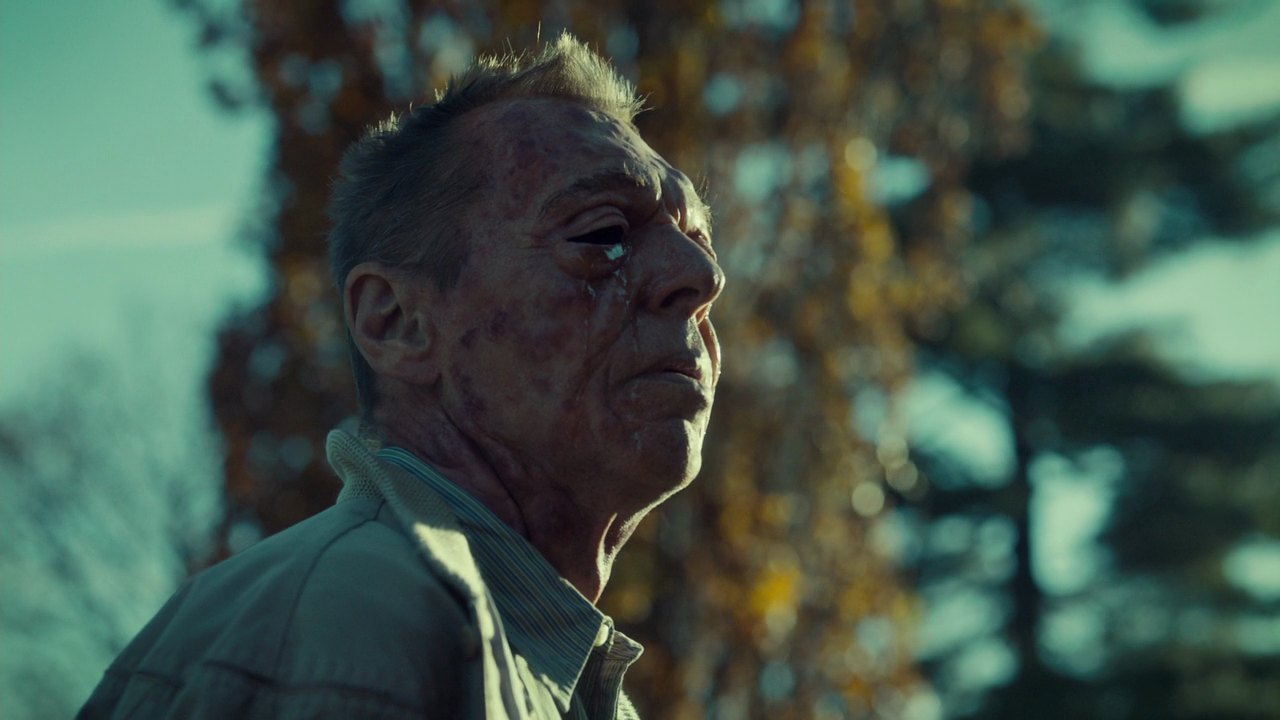 \TAKIAWASE: A mixture of vegetables and a protein in which the ingredients are cooked separately; on the whole a fair description of an episode in which the characters are unusually segregated.
WILL GRAHAM: Your father taught you how to hunt. I'm going to teach you how to fish.
ABIGAIL HOBBS: Same thing, isn't it? One you lure, the other you stalk?
WILL GRAHAM: One you catch, the other you shoot.
Will makes a second attempt at the hunting/fishing conversation that went so unsatisfyingly in "Relevés." This time, instead of becoming obsessed with accusing Abigail, he comes up with a suitably witty retort to her comparison. Although the difference between catching and shooting is likely academic to the fish.
WILL GRAHAM: Last thing before casting a line: name the bait on your hook after somebody you cherished.
ABIGAIL HOBBS: So you can say good-bye?
WILL GRAHAM: If the person you name it after cherished you, as the superstition goes, you'll catch the fish.
ABIGAIL HOBBS: What did you name it?
WILL GRAHAM: Abigail.
It's an interesting and quietly revealing character beat that Will stakes his successful catching of Hannibal on the question of whether Abigail cherished ...
Posted by: Phil Sandifer 1 month, 2 weeks ago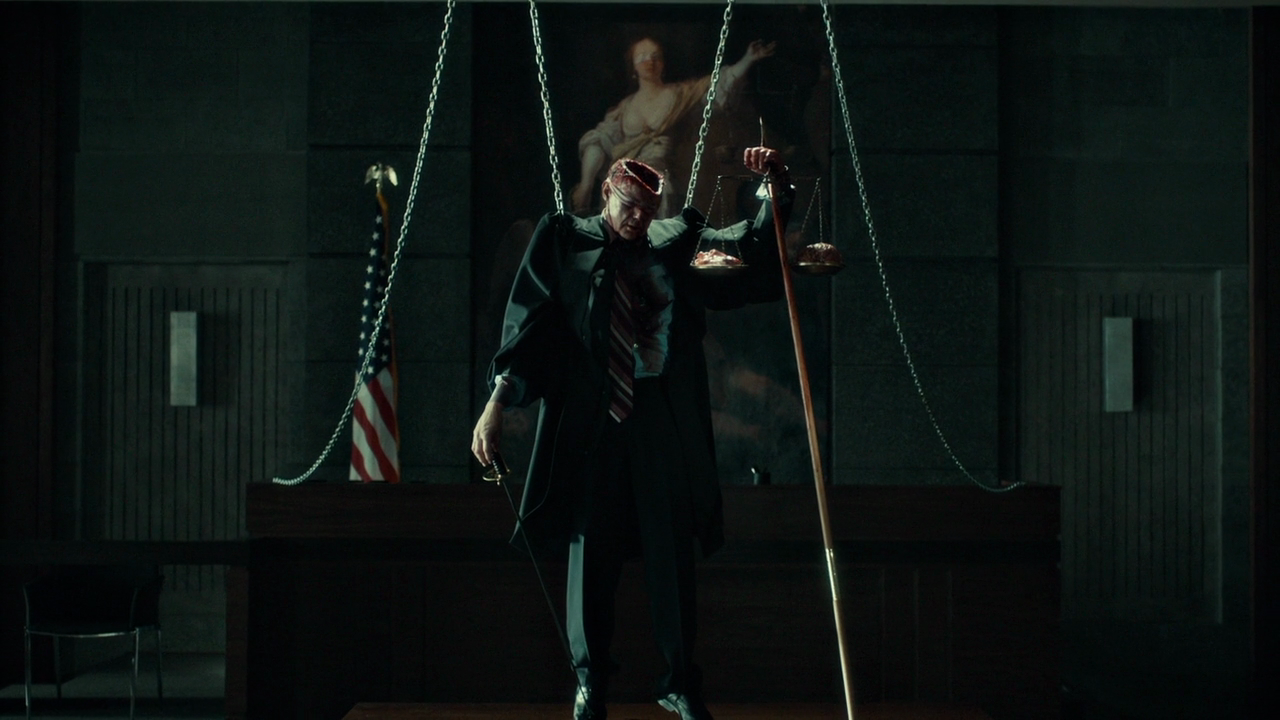 HASSUN: A sushi course with small side dishes that sets a seasonal theme. Janice Poon discusses it in terms of balancing opposites, which could be made related to the weighing of guilt and innocence involved in a trial with relatively little critical legerdemain.

A bewildering and suggestive opening image as Will is shown imagining his own execution from the perspective of the executioner. This is an entirely plausible thing for Will to do - indeed the idea that Will would actively try to empathize with his potential executioner is really interesting. But its substance is in practice merely "unsettling cold open," the impact of the image left entirely for the viewer instead of the narrative. In one sense this is emblematic of the episode, which is very much the season's "Œuf." It's actively identified by Fuller as the weak link, and sees the show attempting its spin on courtroom drama instead of police procedural, only to find that the move to the second half of Law and Order is a step further than the forced perspective brilliance of its iconography can sustain.

This smirk off the line where the prosecutor asserts that Will is the smartest person in ...
Posted by: Phil Sandifer 1 month, 2 weeks ago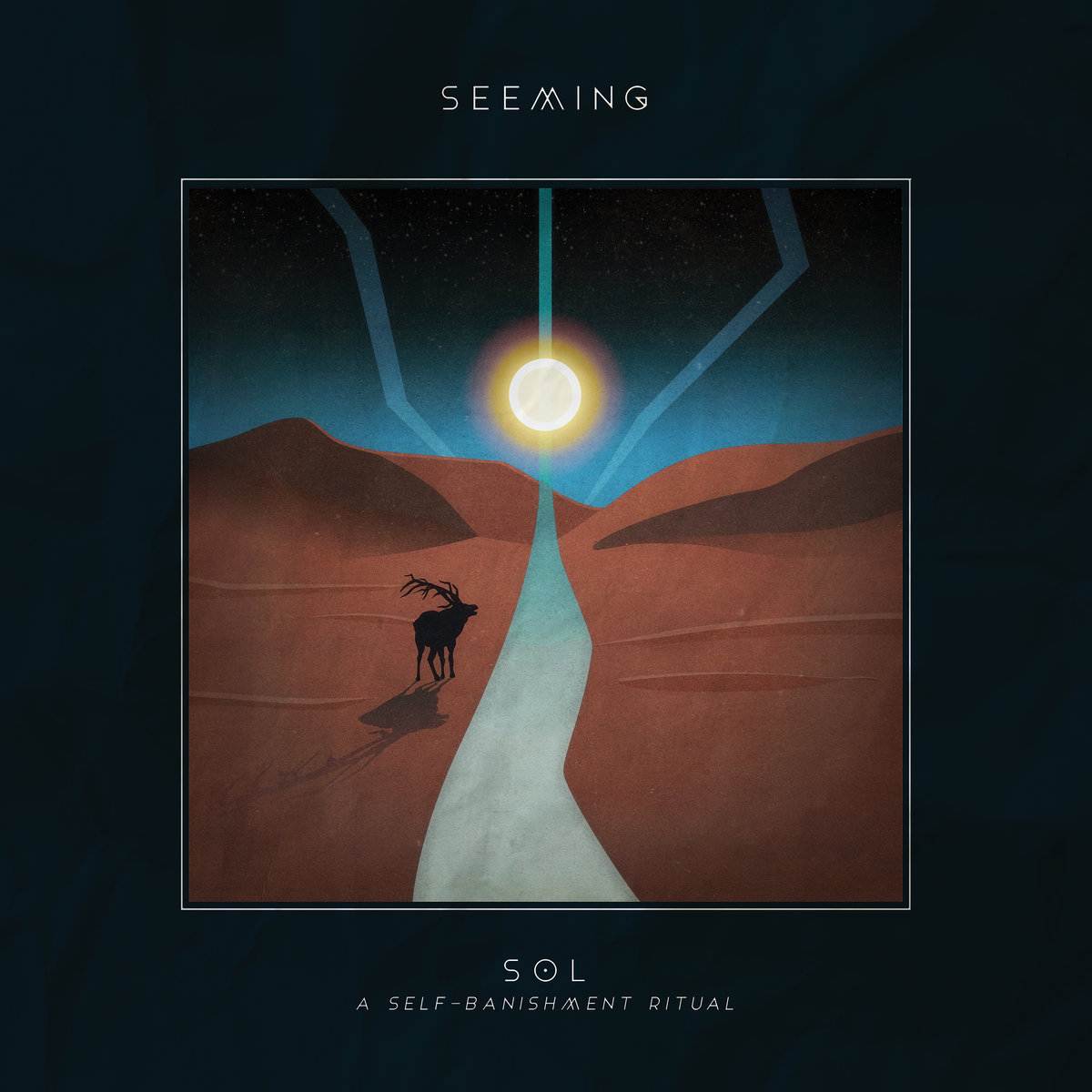 I cannot possibly review Seeming's new album Sol. It's fucking amazing. It's astonishing to me that Madness and Extinction is an album it's possible to double down on and outdo. But Alex did it, with a second album that's frightening, ambitious, and unlike anything else that's been done, ever, by anyone. I care about it like I care about Kill the Moon and Promethea. Go buy it. Honestly, buy it, listen to it a few times. You can stream and buy it here. All Bandcamp's profits today are going to the Transgender Law Center, so it's a great day to splash out some cash for it. Then come back here.
I'm one of the people Alex regularly sends demos to, and so Sol has been the single biggest soundtrack of my last three years. Alex is one of my closest friends, but I'm also an unabashed and unreserved fan of his stuff, and I tended to play each new demo to death and beyond before just as eagerly devouring the next, listening in rapt wonder as song after song mutated from idea (sometimes even an obviously good one) through to demos that sketched its potential and finally to finished mixes ...