I write things and am nominally in charge here. Below are my most recent posts.
The bulk of my work is in a style I have, in an act of mild narcissism, named psychochronography. Psychochronography, an offshoot of the artistic concept of psychogeography. Psychogeography is a practice originally developed by the Situationist International as part of their efforts to forcibly dismantle the established social order. Psychogeography is the study of how physical spaces impact social, cultural, and personal lives. Its central technique is what is called the derivé, or drift, in which one wanders through an urban area according to some idiosyncratic logic that causes one to cut against the usual lines and paths traced.

Psychochronography applies this notion to our internal landscape. Taking seriously Alan Moore's notion of ideaspace, psychochronography suggests that we can wander through history and ideas just as easily as we can physical spaces, and that by observing the course of such a conceptual exploration we can discover new things about our world. Topics I've applied this approach to include Doctor Who, British comic books, and Super Nintendo games.
Posted by: Phil Sandifer 3 days, 1 hour ago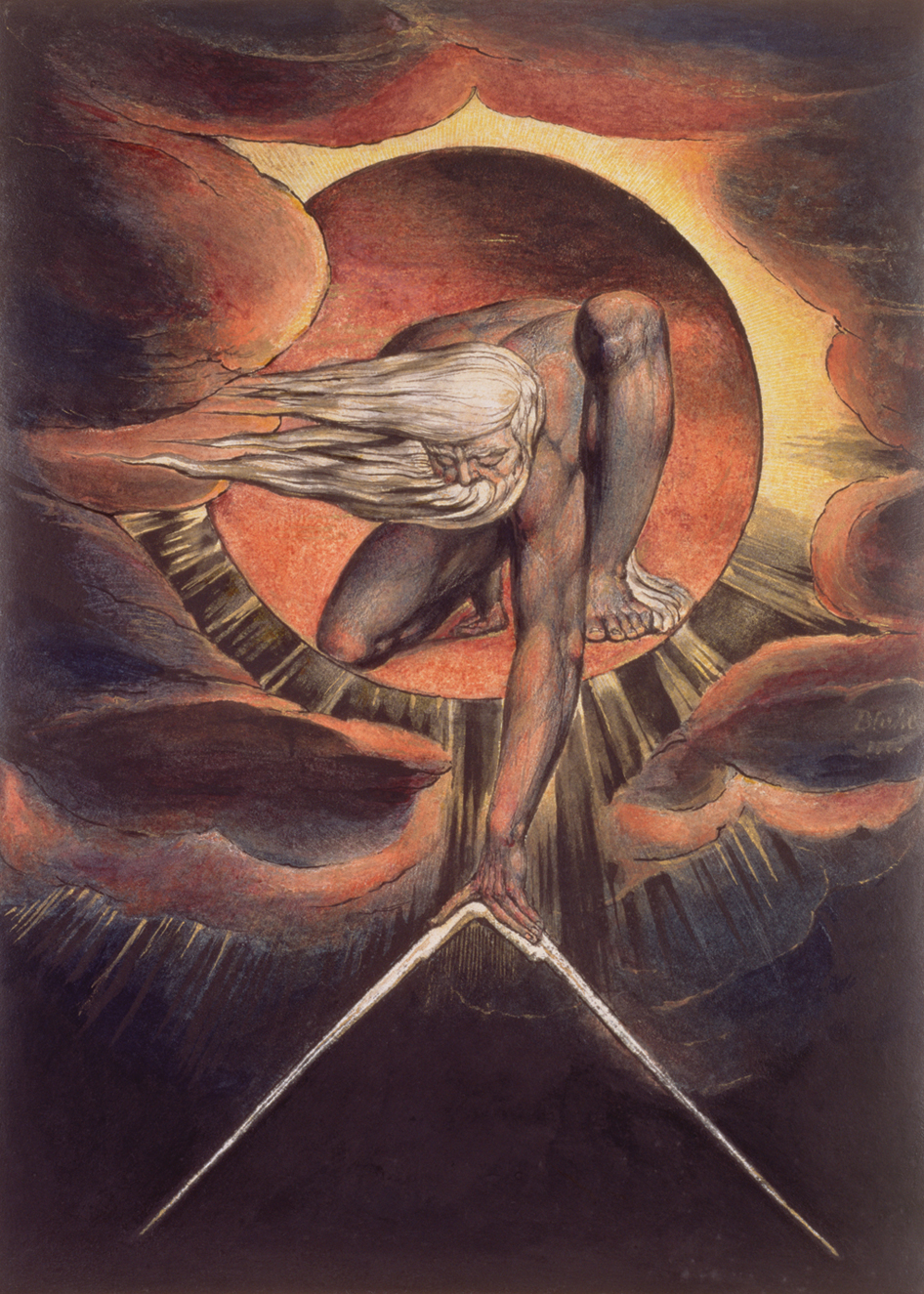 DIGESTIVO: An after-dinner (and after-coffee) drink such as grappa or limoncello. As we've completed the actual Italian portion of our adaptation of Hannibal in order to return to the US, this is on the whole sensible.
JACK CRAWFORD: Hannibal Lecter, il Mostro di Firenze, narrowly escapes the Questura. That how the story goes?

INSPECTOR BENETTI: Missed him by that much. The good Dottor Lecter is once more in the wind. But he left one last victim. Open him the way Lecter opened the other one. Open him all the way.
Something of a rarity in Hannibal, Benetti is an utter shithead who gets to display this act of staggering and monstrous corruption without any consequences. He disappears from the narrative entirely, having nothing to contribute past this point. Indeed, this is the last scene to be set in Italy, and there is essentially no unfinished business there, this dickbag excepted.
CHIYOH: You're sitting at Hannibal's table. You know him. You know Will.

JACK CRAWFORD: I know them. They are identically different, Hannibal and Will.
This is a deeply odd time for Jack to lapse into gnomic hedging, even if it is generally his default state. "Identically different" ...
Posted by: Phil Sandifer 1 week, 3 days ago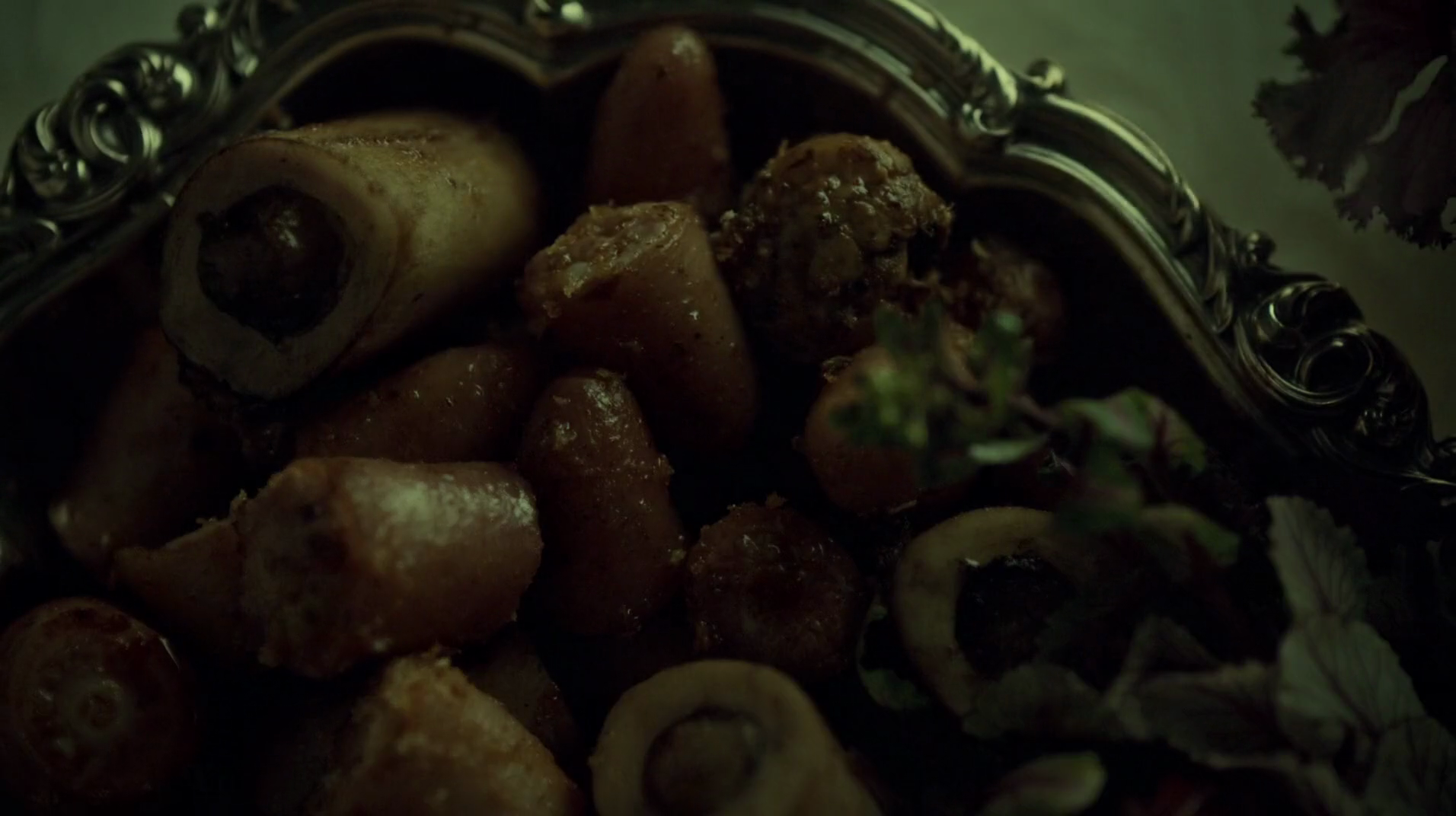 DOLCE: Dessert. Nobody particularly gets their just ones here, so let's call this a case of running out of both course names and titles in this phase of the series.

The bath has been a fragile refuge for Bedelia over the first half of this season. Here she sacrifices this safe position, turning it over to Hannibal as she cleans his wounds after his fight with Jack. This, however, contains its own form of power, as we will shortly see.
WILL GRAHAM: Jack .
There is an odd understatement and contrivance to this reunion - Will pops up in Florence with improbable speed and simply arrives by Jack's side, with their reunion almost entirely underplayed. But for all that this violates scads of normative rules about how narrative functions, it's tremendously effective. The reunion between them that mattered was in "Apertivo." The significance of this is simply that it allows the plot to move forward, and so it does.
JACK CRAWFORD: And Hannibal would slip away. Would you slip away with him?

WILL GRAHAM: Part of me will always want to.

JACK CRAWFORD: You have to cut that part out.
A simple and moving confession on Will's part. Jack's response ...
Posted by: Phil Sandifer 2 weeks, 3 days ago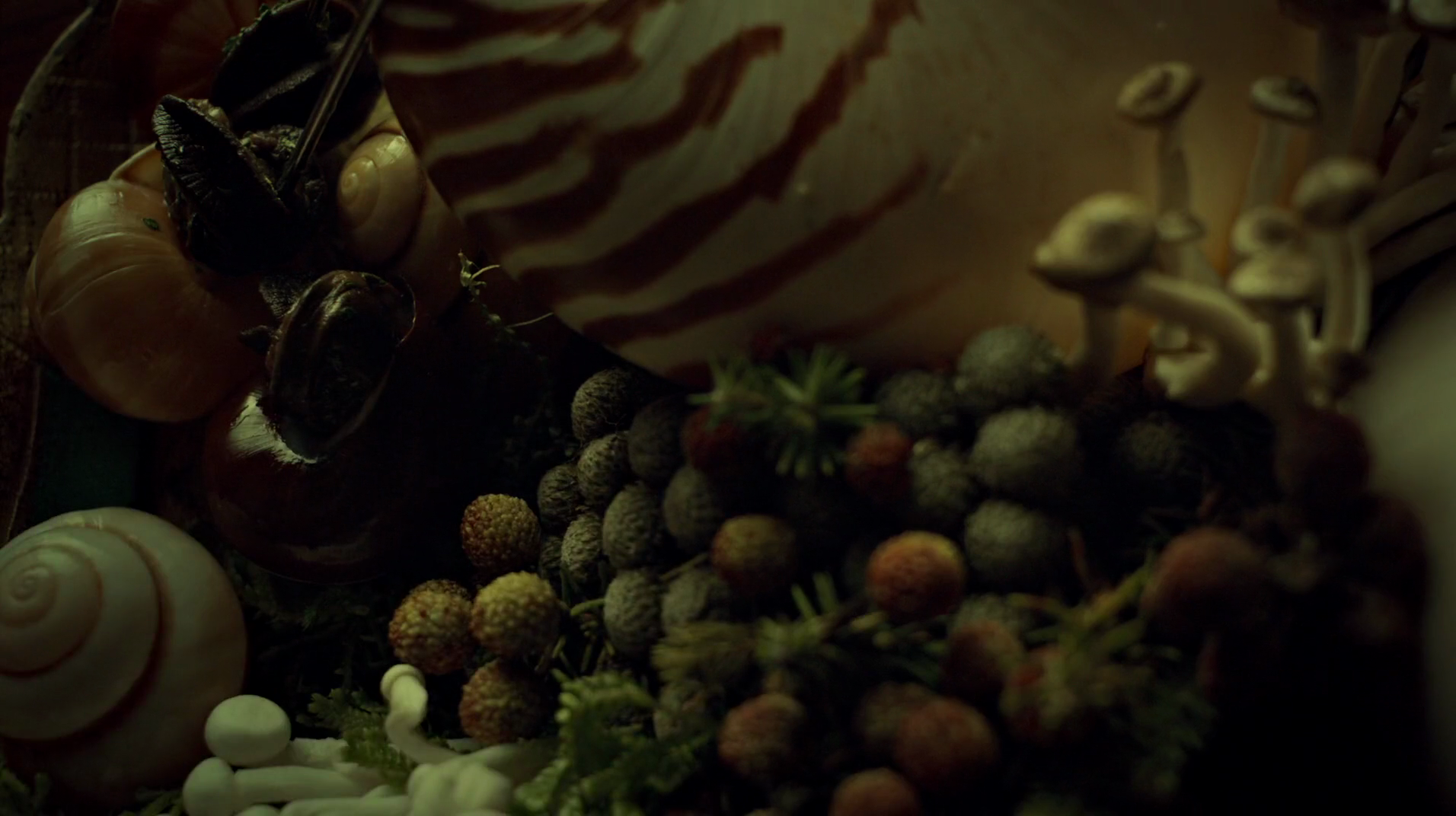 CONTORNO: A side dish, typically served with the secondo. This episode is a last chance to do small stuff before the major fireworks of the first arc of the season go off, but more to the point, as we will see, is in a meaningful sense focused on a side character.
CHIYOH: On still evenings, when the air was damp after a rain, we played a game. Hannibal would burn all kinds of barks and incense for me to identify by scent alone. He was charming the way a cub is charming, a small cub that grows up to be like one of the big cats.
WILL GRAHAM: One you can't play with later.
The game is more or less a direct quote from Hannibal Rising, and the nominal origin of Hannibal's supernatural sense of smell. Although it is notable that the game is played with burnt objects, so that what is identified is not the smell of the thing, but the smell of its destruction. In her analogy for his charm, meanwhile, we have something that's almost diametrically opposite from Will's "pathetic wretch that failed to die" assessment, suggesting an early and seemingly innate grandeur to ...
So that's the Moffat era. There's a very small number of stories we might compare this to, and most of them are unenlightening. Understood as a multi-Doctor story, it is simply perplexing. As a regeneration story, it's similarly perplexing, but at least Time of the Doctor (and I suppose technically The Tenth Planet) provides a vague point of comparison. Which leaves The End of Time, the series' sole other example of a Christmas special showrunner/Doctor send-off. Here to, Twice Upon a Time looks odd, but at least the contrast is consistent. Davies talks in The Writer's Tale about his discarded initial plan for Tennant's regeneration, which was to do a self-consciously small episode with none of the epic grandeur you'd expect. And so Moffat, finding himself with an extra episode after the bombast of World Enough and Time/The Doctor Falls, takes up Davies's discarded idea for a story in which the Doctor waits around to die and there's no actual villain.
On one level, this confirms that Davies had a good idea there. Going small in regeneration stories works, as Time of the Doctor (which I'll defend to the bitter end) demonstrates. Yes, it only works if there ...
Posted by: Phil Sandifer 3 weeks, 3 days ago
It's Boxing Day, which means it's time for me to put a bunch of ebooks on sale at Smashwords. In all cases, just apply the coupon code at checkout to get your discount. All sales run through New Year's.
We'll start with the marquee sale, which is not so much a sale as a giveaway. Guided by the Beauty of Their Weapons, my anthology on science fiction and fascism, is available for free. You can get that with the coupon code SG29J.
I've also got my brand new book on the alt-right, Neoreaction a Basilisk, on a modest sale of $3.99 with the coupon code FB25Q.
Next up, both of my books on comics are available for $2.99. That means both Volume 1 of The Last War in Albion, my history of the magical war between Alan Moore and Grant Morrison, and A Golden Thread, my history of Wonder Woman.
The Last War in Albion Volume 1: TF24X
A Golden Thread: GT47P
And finally, our bread and butter, the TARDIS Eruditorum series, my critical history of Doctor Who, is all on sale for 50% off, reducing the price of each book to $2 ...
Posted by: Phil Sandifer 3 weeks, 3 days ago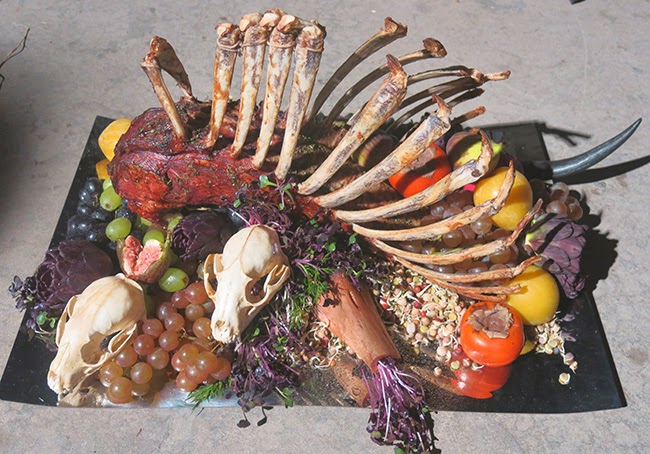 Check back tomorrow for the annual Eruditorum Press ebook sale, and Wednesday (probably later in the day) for my Twice Upon a Time review.
APERITIVO: The Italian equivalent of the apéritif, i.e. a before dinner drink. Eagle-eyed readers may note that this is the fourth episode of the season. The joke (and it's a solid one) is that we've finally flashed back to answering what actually happened in the wake of "Mizumono," and so this is the chronological first episode of the season. Hannibal - for all your highbrow narrative/Italian menu structure gags.
MASON VERGER: Are you wearing makeup? How long does it take you to put on your face in the morning?

DR. CHILTON: Now that I've got the routine down, no time at all.

MASON VERGER: Tell you what. You show me yours and I'll show you mine.
There is something trolling about revealing Chilton's fate from "Yakimono" before getting to Alana. Unfortunately, taken in the context of the general problems Alana has as a character, it feels vaguely mean-spirited, with Alanna being treated as an object of peril in a way that Will, Jack, and Abigail were not. Still, reintroducing Chilton opposite Mason ...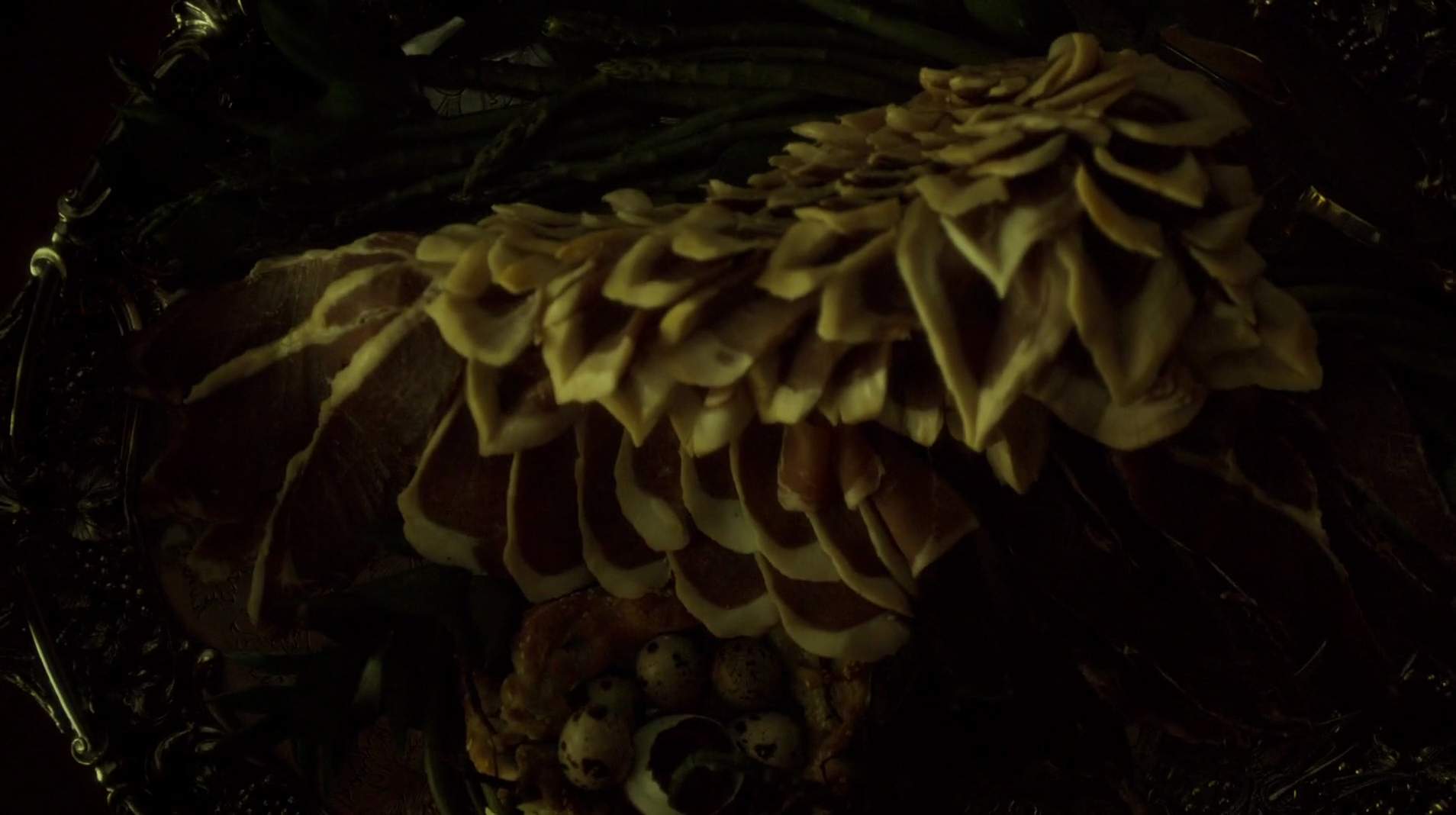 SECONDO: The heavier of the two main courses, typically meat-based. This is in no way a heavier or more substantive episode than "Primavera," so do what you want with that.
BEDELIA DU MAURIER: Forgiveness is too great and difficult for one person. It requires two: betrayer and betrayed. Which one are you?

HANNIBAL: I'm vague on those details.

BEDELIA DU MAURIER: Betrayal and forgiveness are best seen as something more akin to falling in love.

HANNIBAL: You cannot control with respect to whom you fall in love.
Bedelia is recapitulating Bella with her account of forgiveness. Hannibal does not notice this, which speaks to his overall state: Hannibal is sullen, withdrawn, and even pouty here - his "I'm vague on those details" feels like an admission of weakness unlike anything we've really seen from him before. It is not quite an admission of regret for "Mizumono," but there is a clear sense that Hannibal feels as though his response was in some way disproportionate or rash.
BEDELIA DU MAURIER: You're going to get caught. It's already been set into motion.
Bedelia glimpses the Aristotlean unities underpinning Hannibal's reality.

Every season of Hannibal has an early episode that ...
Posted by: Phil Sandifer 1 month, 1 week ago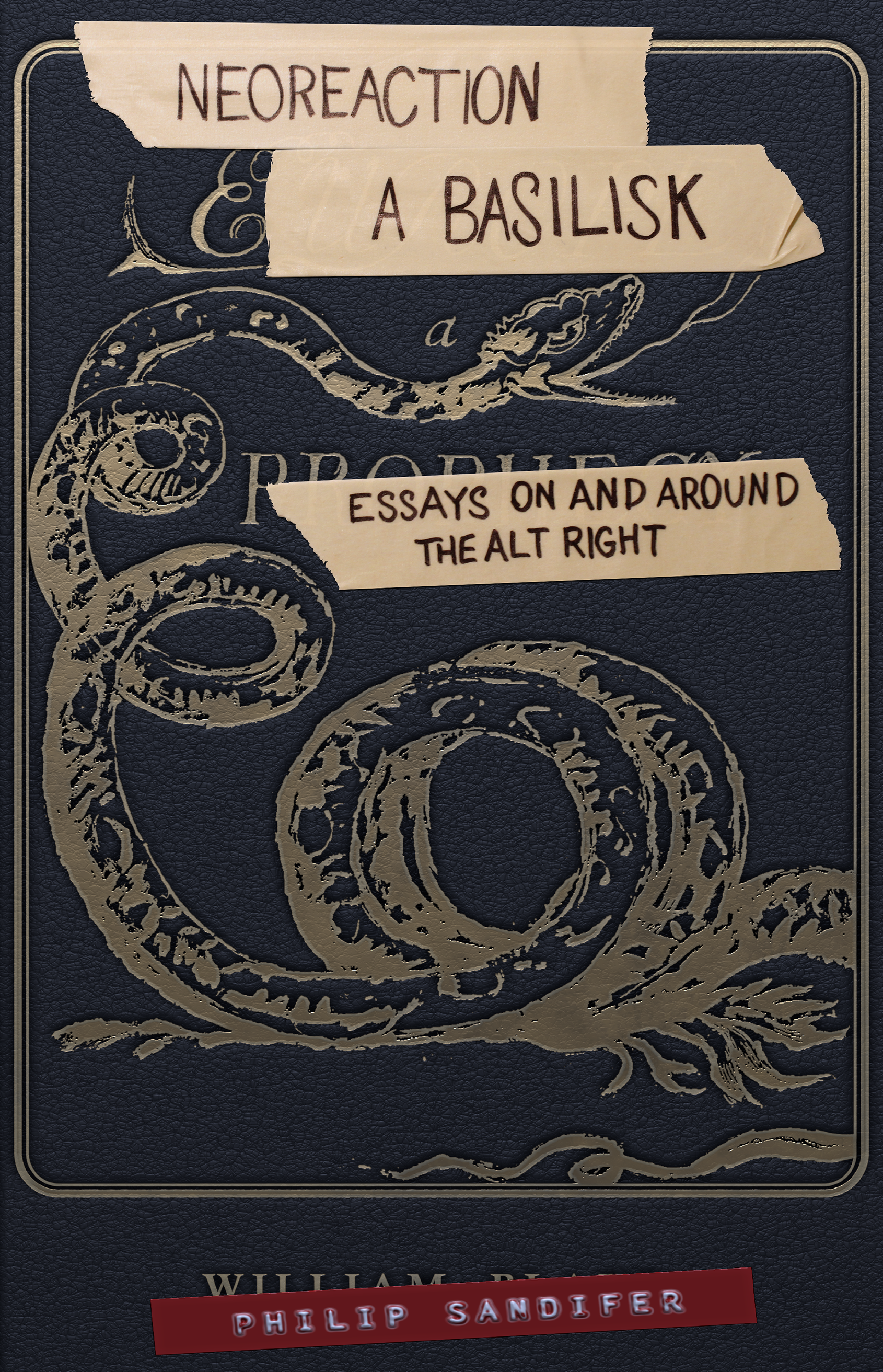 Proverbs of Hell will return next week.
Eruditorum Press is pleased to announce the publication of Neoreaction a Basilisk, my new collection of seven essays about the alt-right and the end of the world. A book of insane philosophy for our insane world, Neoreaction a Basilisk asks what the left can and should do in the face of literally apocalyptic defeats. Equal parts menacing horror philosophy and snarky humor, Neoreaction a Basilisk is less a roller coaster ride than a runaway train plummeting straight off a cliff and into a strange and tenebrous abyss beyond human comprehension. While making fun of right-wing assholes. And Eliezer Yudkowsky. In other words, exactly the book you need to make sense of 2017.
It's currently available in a variety of formats. All with a typically brilliant cover by James Taylor, who took the DIY cover of the Kickstarter editions and classed it up a bit while retaining the basic aesthetic. Anyway, you can get it at these links:
EPUB: Smashwords.
It's also available in a variety of other national iterations of Amazon, and I trust you to find it there.
If I ...