Posted by: Robin Bland 4 years, 6 months ago
The past year has seen that Black Lives Movement grow into an international alliance from its beginnings as an som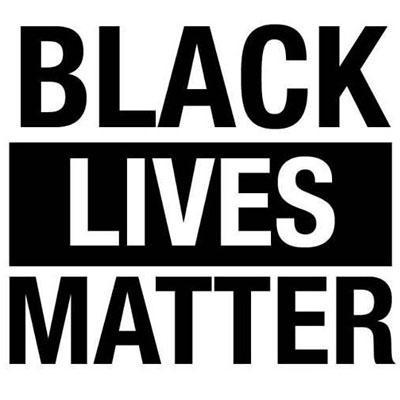 ething to be hashtagged about. It is increasingly harder to deny the current threat of racism to all POC and so, as we have throughout history, we crave entertainment that allows us to take a mental and sometimes physical break from being so plugged into the world.  However, it is the fact that we are so plugged in through social media that the dialogue between individuals means days and hours can change the political and personal climate innumerable times. It isn't new to say that we seek escapism in times of crisis; it's in the name of the idea that you must have some kind of trauma that you want to escape. However, it is with new eyes many of us are taking a critical view of how inclusive our escapism can be.
Pokemon Go has been available to the masses all of five days at the time that I'm writing this. The history of Pokemon and its devoted fandom however spans decades. This is important to keep in mind when we are speaking of a generation that firmly sits astride the pre/post-internet era as an ongoing moneymaking success. People don't just play Pokemon, they identify with Pokemon, the characters of the trainers, the ideals they represent, and more. The Pokemon franchise on its own has representation in almost every kind of media entertainment that is available. This newest evolution (oh no, I punned) is remarkable to most for the fact that it is a free to play game. It's not a surprise that there were issues with the game. However, it's the socio-cultural issues of accessibility that have come under scrutiny.
So what exactly makes something accessible? I like to use Harry Potter as an example that not only has already changed this generation's expectations for their entertainment but also the roots of how their media has educated them in its consumption. In other words: Harry Potter, the book that "got kids to read again," is important because of how accessible it was and continues to be for its audience. It's an easily engaging fantasy written at a reading level that is comfortable for the average fun-reader. Of course, there are just as many things wrong with Harry Potter but we're not talking about how problematic Harry Potter is (at least not right now). Fans of Harry Potter have been able to grow in their identities and politics, as well as their community. Memes are regularly posted across social media fandom relating how Harry Potter has taught a generation what to expect of their government and also that every voice may be the voice that leads a revolution. It just so happens that the book itself faces many of the problems it poses. It's largely unaware of the privileged position of its primary character however: its privilege is embodied by the ability of a small white boy who lives under the stairs to dare dream that he is a famous wizard without having to lift a finger. Instead, his privilege is what allows his story to be so easily accessible as he is an everyman character to the skin of his teeth. Even Daniel Radcliffe has compensated for this character with his openly left-leaning politics and tendency to question traditional roles of masculinity, as well as the sexist treatment faced by colleagues.
Harry Potter's appeal still lies in the fact that he is essentially a blank slate. However, how do you address the fact that part of this is the inherent role of his whiteness. People of color are relegated to secondary or tertiary plotlines and the recent additions of North American houses (in Pottermore) have the strong flavor of imperialism throughout, but again, I'm not talking about Harry Potter today. Its accessibility is limited to the reach of literacy and a copy of a book. That's not to say that it is accessible to all but for its fandom, it is widely accessible.
Harry Potter is an easy parallel example gives us a basis for comparison of what Pokemon's audience may be. As long-reaching and all-encompassing as Harry Potter has been Pokemon has it beat with 20 years in Japan and 18 in the US. While previous iterations have presented stories in a variety of media, Pokemon Go is the first of its kind: a free gaming app that allows users to play within the fictional environment of the game. The power of this kind of escapism engages readers across identities as you can create your own Trainer character and use them to interact with the physical world around you. The immediate red flags for accessibility are the ones that often go most easily dismissed. The two largest being that those with physical disabilities and those whose position in life keeps them without the technology with which to play the game. These issues are starting to be addressed. However, the biggest red flag was something that Pokemon Go creators and fandom didn'r predict: the game immediately became less accessible to those who felt they could not freely go outside. The game is engaging people by raising the bar of escapism by literally transforming your location into a part of the game environment. The game environment, however, can not transform the safety of the streets around you.
How identifiable a fandom is within its web-presence has quickly become a point of marketing and social research networking and research. Therefore, the very public conversations started in by the Black Lives Matter Movement are having quick and immediate reaction within social media communities. Overnight, Pokemon Go was not only an icon of Fandom: it became an icon of the accessibility of escapism. What do we take from an oppressed group? Their hope. Black children, young adults, and adults have all been potentially directly limited in their access of gameplay in the same way that black Americans are taught how much it is safe for them to hope for. As we question how safe it is to play Pokemon, we have to understand that is the true question we begin to ask.
In just as short a time period that people reacted to Pokemon Go with a vitriolic hatred for its seeming tone deaf landing, fandom has done as much to create safe spaces for players to meet. Facebook has created an avenue for communities to form around pages and events. The same technology that is allowing people to become overnight activists with access to information and avenues for taking that into the real world is being used to spur communities to action around black lives and allows people to commiserate about the real life experience of something other than what is there in real life: the game. Do we shame those who have found a new community, even a purpose to leave the house, in a time that neccesitates the ability to escape? Or do we shame the society that allows us to blame the game?
There is an urgency created by instantly available politics. The need and drive to remain as up-to-date on issues as possible is constantly weighed down with the real and sometimes overwhelming knowledge that there is no possible way. In the Black Lives Matter movement, this time is marked with lives. The urgency is not uncalled for nor is it particularly helpful in those moments where urgency forces a lack of accuracy in reporting: the urgency creates added stress to those combatting an issue that is intersectional and thousands of years in the making. Urgency becomes a motivator for fear. Fear can create a desire to escape but the Black Lives Matter Movement is one that has focused fear for a different purpose. Fear is a more powerful motivator in a time that your fear feels more justified. With the national camera focused on what it is or isn't willing to do in the name of fear, it seems shortsighted at best to lay this fear at the feet of the dead. Those who have died are missed and mourned, their names echoing in the cavern of social media facilitated conversation. Should we shame the living for engaging with the world around them in a way that challenges them to see something that isn't there?
I have personally spent days inside, held captive by my own demons (to be discussed at another time), watching with sadness and anger as it becomes a tangibly different political environment. Ruth Bader Ginsburg slapped judicial abstinence across the face: why? It needed it. In a time that black Americans are fighting to stop the self-replicating path of prejudice across social and economic structures, should the rest of America see this as an opportunity to focus on the petty reasons we play games? Instead I'd argue that an America that fights for Pokemon Go to be accessible is the same America that celebrates Harry Potter and popular culture at large. If we hold to American ideals of freedom for all, individuality, and the right to pursue happiness; we hold to ideals that encourage us to take a break in times of fear to have hope for the better. Supreme Court Justices Ginsburg and Sotomayor have both taken opportunities to scream angrily into the seeming void of the news cycles. Is it ridiculous that people want to play in a world that they have grown up dreaming of, or is it more ridiculous to acknowledge Trump (and the community that supports him) as a viable option for the future of how we identify as a nation?
The community that I have seen grow on the roots of Pokemon Go, in under a week, is a community that is as complicated as the fandom it represents. We can not discount the experience of the black gamer in the same way that we can't discount all of those who have not even been able to take part in the conversation, of which there are far too many. Instead, we can learn from fandom: these groups of people from diverse social, economic, cultural, and racial backgrounds, that in a time that some would point to our differences as sources of weakness, we can see them as a source of strength and support.
Share on Facebook