Viewing posts tagged china mieville
Posted by: Jack Graham 4 years, 5 months ago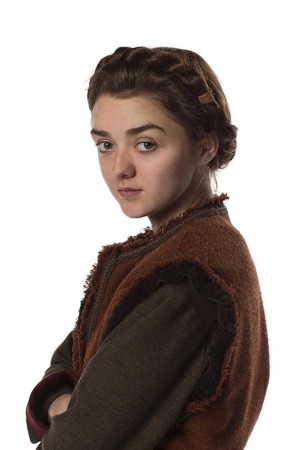 I learn from Phil and Kev on the latest Eruditorum Presscast, that 'The Girl Who Died' has been called 'silly' by some discontented fans.
This is true, and good. And if you think otherwise then I humbly submit that you have missed the point. Indeed, you have arrived at the exact inverse of the point.
Let me nuance this a bit. I think 'The Girl Who Died' is, at least in part, about silliness.
People are silly all the way through the episode.
The Doctor behaves in an intensely silly manner, nicknaming the Vikings, clowning around. But he's not doing it for no reason. As Clara points out, the Doctor is doing it because he doesn't have a plan yet and he's waiting for a plan to form. In the meantime, the clowning around is his way of coping with the stress, processing the variables, getting to know everyone, stalling for time.
Ashildir behaves in an intensely silly manner. She challenges the unknown enemy, who manifests in the shape of Odin and kills all the warriors of her village, at exactly the moment when Clara has talked him down. She does so out of pure bravado and ...
Posted by: Jack Graham 5 years, 8 months ago
Israel is currently killing hundreds of people in Gaza. As they do from time to time. To make something Abba Eban once said true by simply inverting his meaning: the Israelis never miss an opportunity to miss an opportunity for peace. Though even that is too kind to them. As even White House senior staff acknowledge, the Israelis don't want peace. Give them everything they've ever wanted, and it still isn't enough - because what they say they want isn't what they want. What they really want is to continue the war until they have finally completed the work that David Ben-Gurion left unfinished, and eradicated the Palestinians. The mindset of Israel is genocidal, and becoming more openly so by the day.
It is now clear to a great many people that what happened to the Native Americans as a result of the institution and independence of the United States of America was a scandal, a holocaust and a tragedy. The idea is so commonplace it's become a sentimental truism in pop-culture. Well, Israel had not done very much that America didn't do in the process ...
Posted by: Jack Graham 7 years, 8 months ago
Okay, first a quick (well... relatively quick) recap and a few clarifications... because we've come a long way. And then onto some hot Zygon action.
The Story So Far...
If only 'Pirates of the Caribbean II' had looked this good.
According to China Miéville, the
tentacular
monster was introduced to Western SF/Horror literature in the late 19th and early 20th centuries by the loose style/affect/trend known as 'the Weird'. Lovecraft, Hodgson, Machen, etc. They used various new forms of the monstrous, especially tentacles, as a 'novum', unfreighted with previously accreted meanings and associations, which could express something of the unprecedented, inexplicable, inexpressible catastrophic horror that was engulfing modernity with the onrush of world war, mechanised imperialism and endemic economic crisis. (There were a couple of important pre-eruptions of the tentacular and Weirdish courtesy of SF pioneer H.G. Wells and 'ghost story' writer M.R. James.) Mieville says that the Weird represents a way of trying to express anxieties that is alternate and incompatible with the gothic. The gothic - or hauntological - is an expression of something we already know which has been hidden (or repressed) and which haunts us, threatening to return. The Weird is what we ...
Posted by: Jack Graham 8 years, 1 month ago
'The Green Death' is a ghost story.
Doctor Who
itself may actually be best described, from one standpoint, as an anthology of ghost stories.
Okay, let's go back a bit.
Firstly, let me defend
my notion
about 70s
Doctor Who
sprouting Weird tentacles when it notices (and thus needs to evade and/or signify) capitalism. 'The Green Death' is
clearly
aware of capitalism and, sure enough, shows signs of Weird inflection. (I'm aware, by the way, that I keep talking about the show as though its alive... a form of commodity fetishism that I'll address some day.)
Apart from anything else, there's a dirty great tentacle in 'The Green Death'. It's only in it for a few seconds, during the Doctor's abortive trip to Metebelis III, but still...
As in '
Curse of Peladon
', this is the tentacular riding in on past associations... however, it can't be said to work
quite
the same way as previous tentacles in the Pertwee era. This tentacle is clearly not obscuring any potential thematic convergence upon the subject of capitalism, as in '
Spearhead from Space
' and '
Claws of Axos
'. Nor is it standing in for implied ...
Posted by: Jack Graham 8 years, 1 month ago
I'm sure I'm giving you all the impression that I'm a kind of obsessed stalker when it comes to China Miéville, but everyone should read
his latest blog post
. It's about the recent decision by the Belgian Supreme Court to reject the application by Bienvenue Mbutu Mondondo...
to have Tintin in the Congo declared unacceptable under the Belgian race relations law. However, he had made clear for years that he would be satisfied if, as in Britain, the book was published with a visible warning, a reminder of the context in which it was written (maybe even of the toxic ideology enshrined within). What Mondondo wanted was an official recognition that this text was a spitting in his face. That it came down to what was always clearly a nuclear option was due to the steadfast refusal of the publishers to countenance this - and thereby take responsibility for what they publish. The Belgian establishment went to cultural war, & it did so not for free speech, but for their right not to apologise for racist slander.
When human rights lawyer David Enright asks for the book to be sold as an adult work, while ...
Posted by: Jack Graham 8 years, 2 months ago
The quasi-tentacular returns in 'The Claws of Axos'. Big time.
What's more, this story is an orgy of strange flesh... to the extent of looking like a precursor to John Carpenter's
The Thing
.

Now, if my idea is right - that, in the 70s,
Doctor Who
starts invoking Weird tentacles as a kind of evasion/signification of capitalism when it veers too close to potential systemic critique - then this really,
really
should show up in 'The Claws of Axos'.
Not to keep you in suspense: it does.
Taking it on the Chinn
Now don't get me wrong. I'd hate you to get the idea that I was claiming that 'Claws' is 'subversive' or anything. I'm not. It isn't. As political critique goes, objectively, 'Claws' is feeble. Yes, it is very cynical about the government, but that in itself doesn't amount to subversion. After all,
Clear and Present Danger
(to take an example more or less at random) features a secret plot by the President, the White House Chief of Staff and high-ranking CIA people to launch a covert war in South America - but
Clear and Present Danger
isn't ...
Posted by: Jack Graham 8 years, 2 months ago
The first fully-fledged tentacular monster in
Doctor Who
- in the senses of being both properly cephalopodic
and
of being a central monstrous antagonist of the Doctor's - is the Nestene entity at the end of 'Spearhead from Space'. That's seven years in before the show does a proper tentacular monster with real plot significance.
Apart from 'Image of the Fendahl' (which we'll get to one day) and the Cyber-head in 'The Pandorica Opens', 'Spearhead from Space' is also the closest
Doctor Who
has ever come to merging or (horrid word coming up, but needs must...) juxtaposing the skull and the tentacle. If you don't know why I think that's significant, please go back and read my other Skulltopus posts, starting
here
.
The Nestenes manifest as a tank full of tentacles...
Yes Jon, pull a comedy face and go cross-eyed.
That's the perfect way to express mortal terror.
...inside which we can see a pulsing, vaguely obscene-looking anus/oesophagus/lung thing. Meanwhile, the same story's main images of the monstrous are unfinished-looking plastic replicas of human beings. There is something faintly but definitely skull-like about their faces, especially when they're not wearing wigs ...
Posted by: Jack Graham 8 years, 2 months ago
According to China Miévill
e, the
classic, early 20th century
haute
Weird of Lovecraft and Hodgson is the nebulous, meaningless, reactionary scream of incomprehension that greets the onrushing horror of modernity.
I think that, for 70s
Doctor Who
, a resurrected and processed form of the Weird is what the show draws upon when it finds itself haunted by repressed knowledge that it cannot face: the knowledge that the modern nightmares upon which it dwells are generated by capitalism. When the themes of a 70s
Doctor Who
story suggest the possibility that capitalism could be noticed and indicted in systemic terms - particularly in terms of the exploitation of the worker, race and/or imperialism - the show tries to jettison the hauntological (realising that it is itself being haunted... nay, stalked) in favour of the Weird.
I intend to justify these outrageous claims in a forthcoming post.
In my last post -
here
- I casually asserted that the Weirdish ab-crabs in 'The Macra Terror' are a "prelude" to the connection the show will make in the 70s between the tentacle and capitalism. It occurs to me that I need to expand a bit on my Skulltopus post about the Macra -
here
- in order ...