Viewing posts tagged eruditorum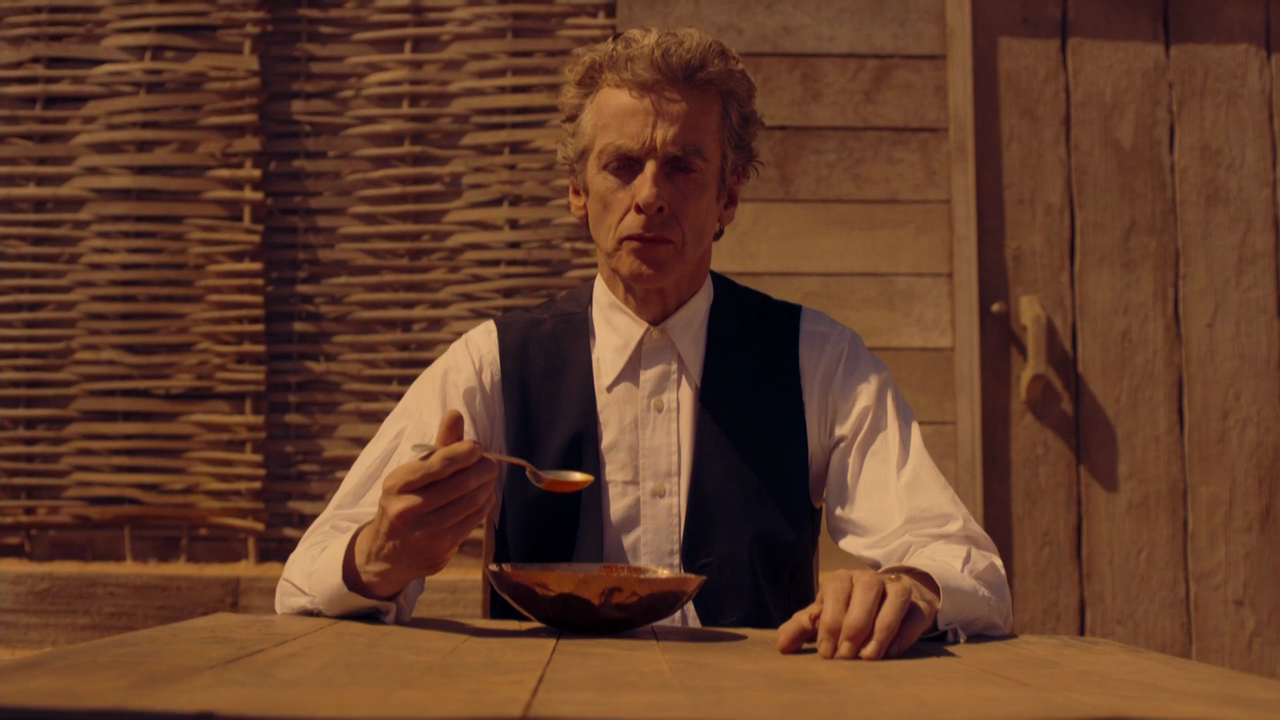 For the second episode running, the Doctor struggles to eat soup.
It's December 5th, 2015. Justin Bieber still has three songs in the top ten, with "Love Yourself" at number one. Wstrn, the Weeknd, and Grace featuring G-Eazy also chart, with Adele still in there too. In news, the United Nations Climate Change Conference convenes in Paris, beginning the process of the Paris accords. A terrorist attack in San Bernandino, California kills fourteen, while the UK begins air strikes in Syria following a parliamentary vote to authorize them.
On television, meanwhile, Moffat's masterpiece. This is, I imagine, a rather more controversial claim than last week. Sure, Hell Bent had a 2% higher AI rating than Heaven Sent, which means that it's objectively as good as Kill the Moon and Aliens of London, but I don't actually think that joke needs a punchline. The consensus here is clear: Heaven Sent is a brilliant and emotional triumph, while Hell Bent is a hot mess. To an extent I can't even argue with this. Hell Bent is unequivocally messy, and it has Jenna Coleman in that blue-grey sweater. But many of my favorite Doctor Who stories are messy. Heck, possibly all of ...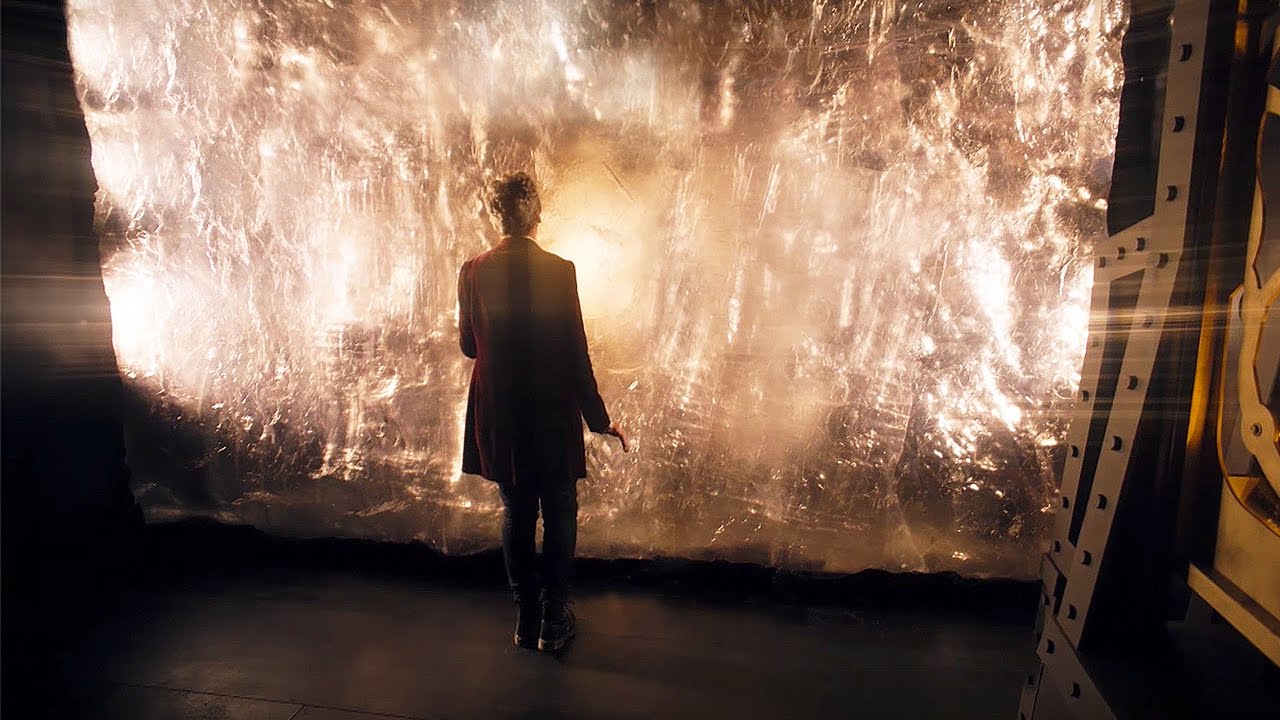 I got a rock.
It's November 28th, 2015. Justin Bieber continues his assault on the top ten, holding number one with "Sorry" while "Love Yourself" and "What Do You Mean" are also in the top ten. One Direction and Nathan Sykes also chart. In news, a gunman attacks a Planned Parenthood clinic in Colorado Springs and Turkey shoots down a Russian jet on the Syrian border, sparking a bit of an international incident.
On television, meanwhile, Moffat's masterpiece. Which means that we should start by talking about Blink, the story to which any supposed Moffat masterpiece must be compared. It is not that Blink is straightforwardly and unquestionably the best Moffat story; picking The Pandorica Opens/The Big Bang or Day of the Doctor is an eminently respectable choice. But a masterpiece is different from a mere best, implying not just raw quality but a sort of technical proficiency that shows off the writer's skill. This is why Blink serves as the type specimen for Moffat—a story long on formal constraint and ostentatiously clever structure that plays elaborate games with time and causality. Its ostentatious grandeur hangs over the whole Moffat era, a high watermark whose reputation seems to ...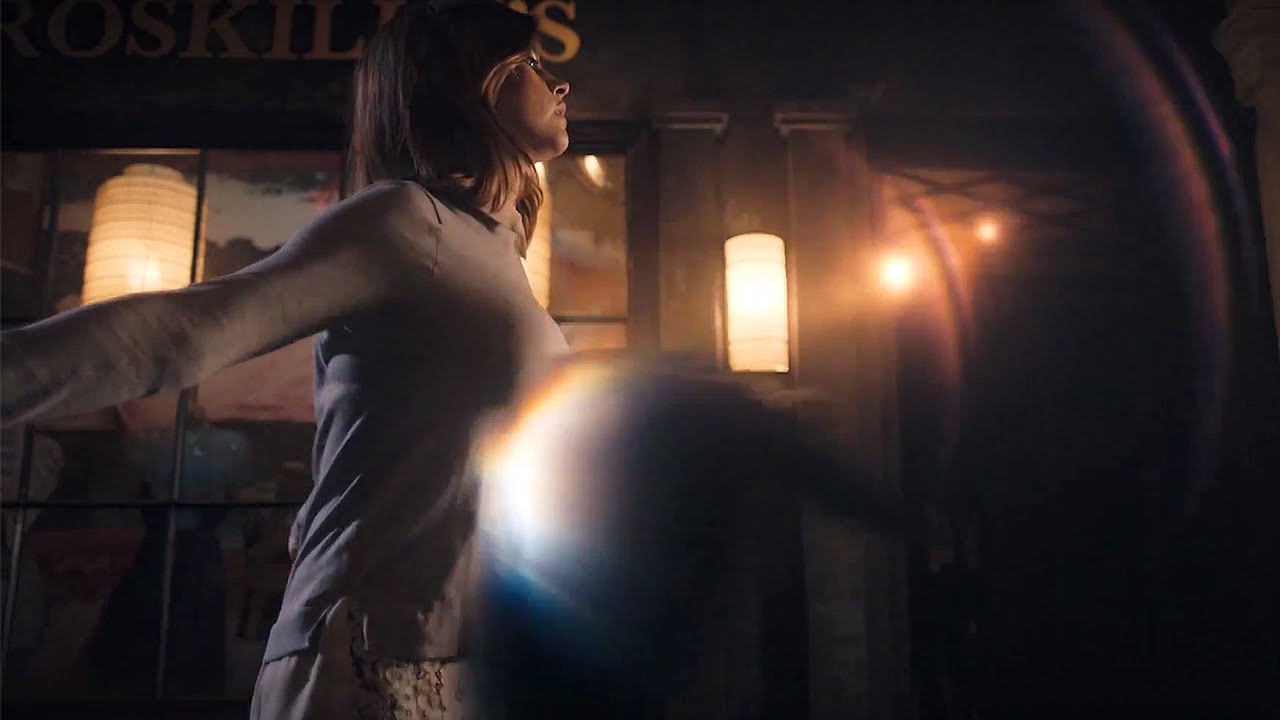 List of ways companions have died on Doctor Who: asphyxiated in space, instantaneously aged to death by the Time Destroyer, spaceship crashed into Earth, a bird flew into her tits
It's November 21st, 2015. Justin Bieber's "Sorry" has unseated "Hello" at number one, with both "Love Yourself" and "What Do You Mean" also in the charts. Jess Glynne and One Direction are also newly in the top ten. In news, Storm Barney strikes Britain, knocking out thousands of people's power, and not a ton else happens unless you find Bobby Jindal withdrawing from the 2016 presidential election interesting, which you probably shouldn't.
While on television, the Doctor Who debut of Sarah Dollard. "What's the most impressive debut of a Doctor Who writer" is a fairly entertaining parlor game. Harness has obvious cred, as does Mathieson. There's a host of obvious one hit wonders to consider: Peter Ling, Andrew Smith, or Barbara Clegg. There are big classics like Terry Nation, Malcolm Hulke, or even Steven Moffat himself. Or you could go with an impishly perverse choice like Stephen Wyatt. But for the most part the debate's plausible margin of error evaporates here. Face the Raven may not be the best first story ...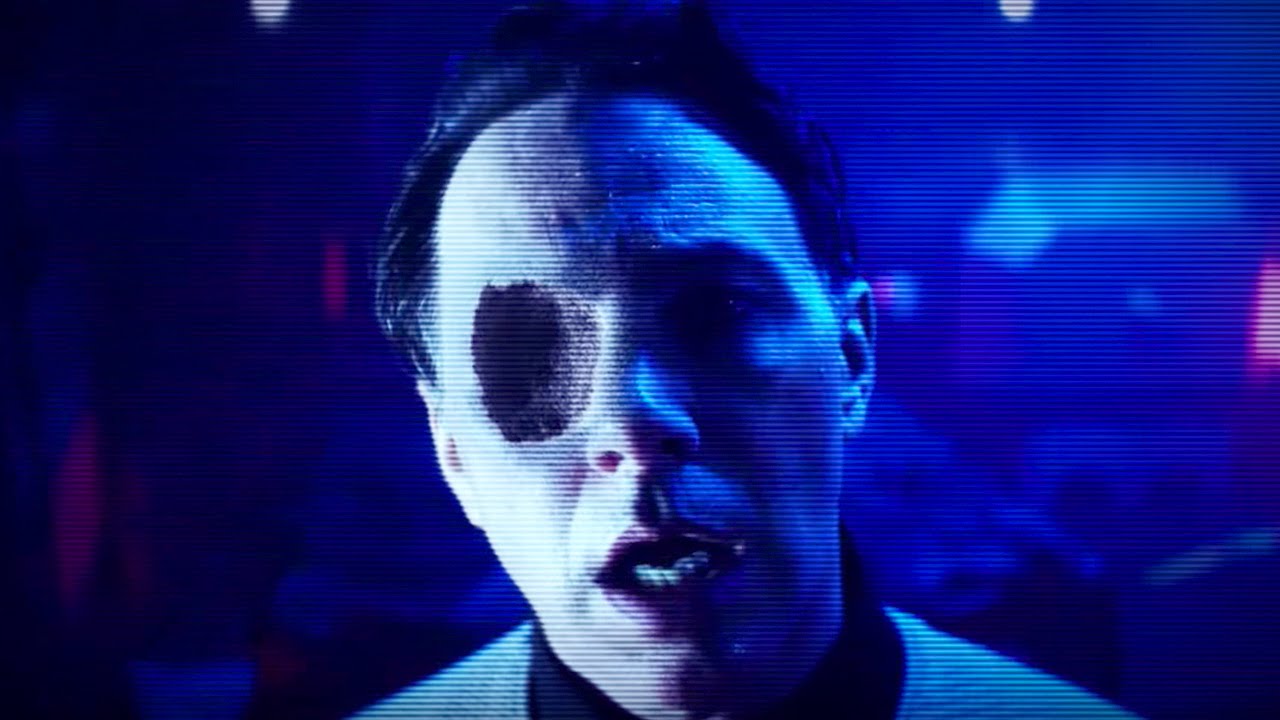 Jeez man most people just use a sleep blindfold
It's November 14th, 2015. Adele is at number one with "Hello." Fleur East, Wstrn, and Justin Bieber also chart, the latter with both "Sorry" and "What Do You Mean." In news, a series of terrorist attacks take place in Paris including a mass shooting at the Bataclan theatre during an Eagles of Death Metal concert and a series of suicide bombings around the Stade de France during a match between France and Germany. The first storm named by the Met Office, the extratropical cyclone Abigail, hits Scotland, while a series of protests at the University of Missouri lead to the resignation of the president of the system.
On television, meanwhile, a distinctly unusual episode of Doctor Who. Sleep No More is not, by general acclamation, a classic. Even those inclined towards sympathy for Gatiss tend to focus their redemptive efforts elsewhere. And it's easy enough to see why this might be. It's a decidedly lumpy story with idiosyncratic pacing that never quite sells its stakes or offers a coherent account of its concept. Character remains something of an afterthought for Gatiss, which is frustrating for Clara's last ...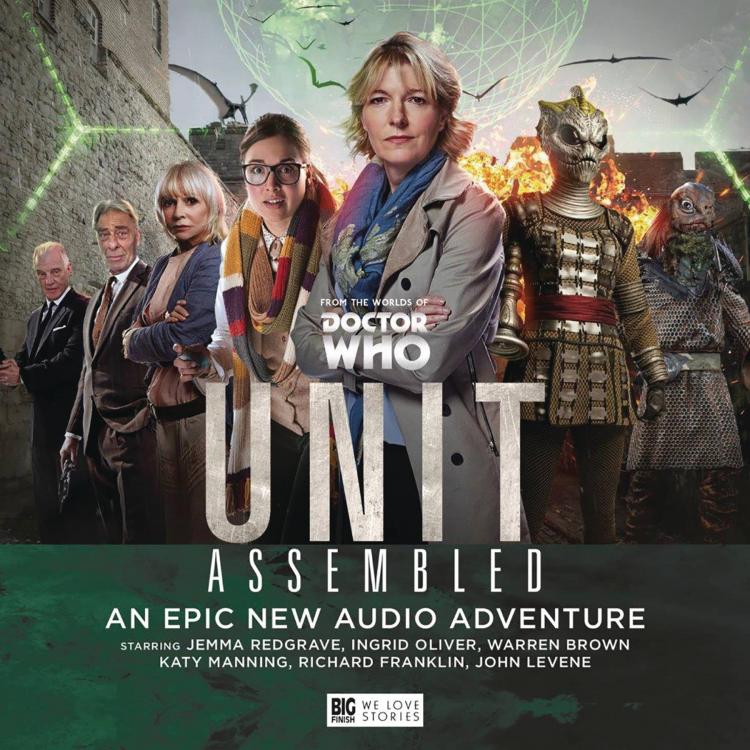 It's been nearly five years since I last wrote about Big Finish on this site. Much of this gap is due to the fact that it's only fairly recently that Big Finish's license was expanded to cover the new series, so there's been pretty slim pickings post-McGann. But in 2015 Big Finish released their first Torchwood and UNIT audios, and since then new series-adjacent material has been a mainstay of their increasingly bloated line. To date there's nothing that directly ties into the Capaldi era, but as all of Osgood's stories and all but one of Kate Stewart's have Capaldi in them, this seemed the line to check back in on the company with.
It's no secret to anyone who reads my social media that I'm hostile to Big Finish of late. But I haven't really talked about that in long form. So instead of beating around the bush and coming to a conclusion that Big Finish is in much the same boat as the novel line in terms of its complete failure to do anything of worth with its license, let's just start up front with the litany of problems this set has. Its hook is compelling enough—the surviving ...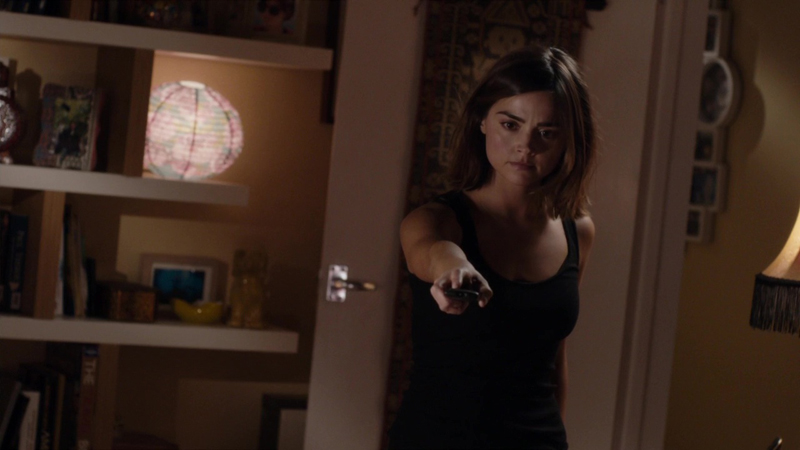 One of the things you notice a lot more when watching television as a girl is how fundamentally ludicrous a lot of characters' "no makeup and looking slightly ratty" looks are.
It's October 31st, 2015. Adele has debuted at number one with "Hello," just ahead of Justin Bieber's also new to the charts "Sorry," a situation that persists through both episodes of this story. Sam Smith, Ariana Grande, Mnek & Zara Larson, The Weeknd, and Drake also chart. In news, hundreds die in Pakistan and Afghanistan after a magnitude 7.5 earthquake, Paul Ryan becomes Speaker of the House of Representatives, and a Russian plane flying from Egypt to Saint Petersburg is blown up shortly after takeoff, killing 224.
One ought never look a gift coincidence in the mouth when doing psychochronography, so let's start with the cliffhanger, in which the Doctor's plane is shot down by a group consciously made to parallel ISIS. On the one hand this is an eerie coincidence, but it's also the sort of thing that happens when you ostentatiously position your story to be rooted in current events. Comment not on the abyss, as I'm sure someone or other said once ...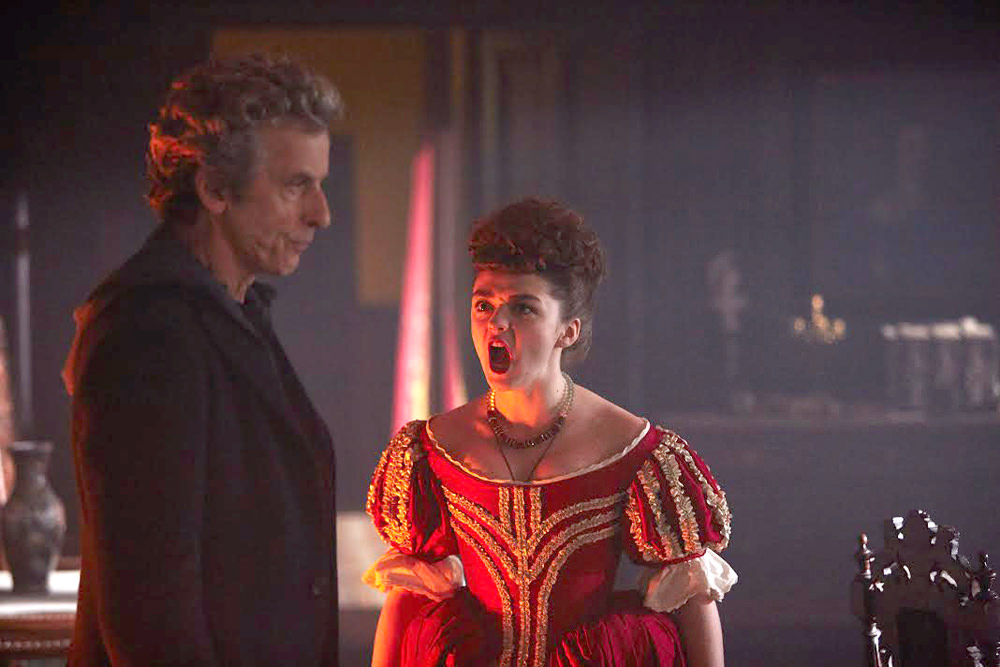 Me takes poorly to the Doctor's "Varys is a mermaid" theory.
It's October 24th, 2015. KDA with Tinie Tempah and Katy B are at number one with "Turn the Music Louder (Rumble)." One Direction and Sleepy Tom & Diplo enter the top ten, while Bieber, The Weeknd, Drake, and Ellie Goulding are still around. In news, Hurricane Patricia, the most intense tropical storm ever to hit the western hemisphere and the second most intense ever, strikes Mexico and deals nearly half a billion dollars in damage. The Tories change rules to weaken the power of Scottish MPs by ruling that laws affecting only England must have a majority vote of English MPs. Hillary Clinton spends eight hours testifying in front of the Benghazi Committee, while Lincoln Chafee and Jim Webb both drop out of the race for the Democratic nomination.
On television, meanwhile, the two-part structure of the season begins to break down with an episode by a completely different writer than its nominal part one. Let's set aside my decision to cover them separately, which is really a decision about how many words I think I can spend on them and not about them per ...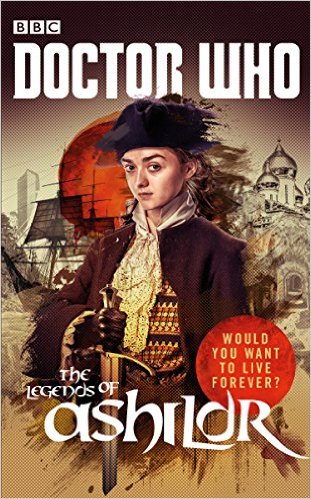 For all that we've been picking on the inadequacies of the standard book line, there had been efforts in the background to try new things. For a variety of reasons we didn't cover efforts like Summer Falls and The Angel's Kiss in the late Matt Smith era (actually just one reason, which was me saving things for the book), but they certainly represented one effort to change what the book line can and should do. The Legends of Ashildr represents a stab at another possible shape the books could take—anthologies of several short stories. Obviously there are some constraints around this. Just dumping a couple Doctor Who short story collections a year is an invitation for mediocrity with no obvious sales hooks. Whatever one might say about Big Bang Generation, it at least has a hook you can sell it with in a way that wouldn't be true of a straightforward collection of shorts.
But what does work is grabbing gaps in the series and filling them with anthologies. So, for instance, when you have several hundred years of Ashildr/Me growing and developing as a character between the two halves of her debut you drop a collection of four ...