Viewing posts tagged eruditorum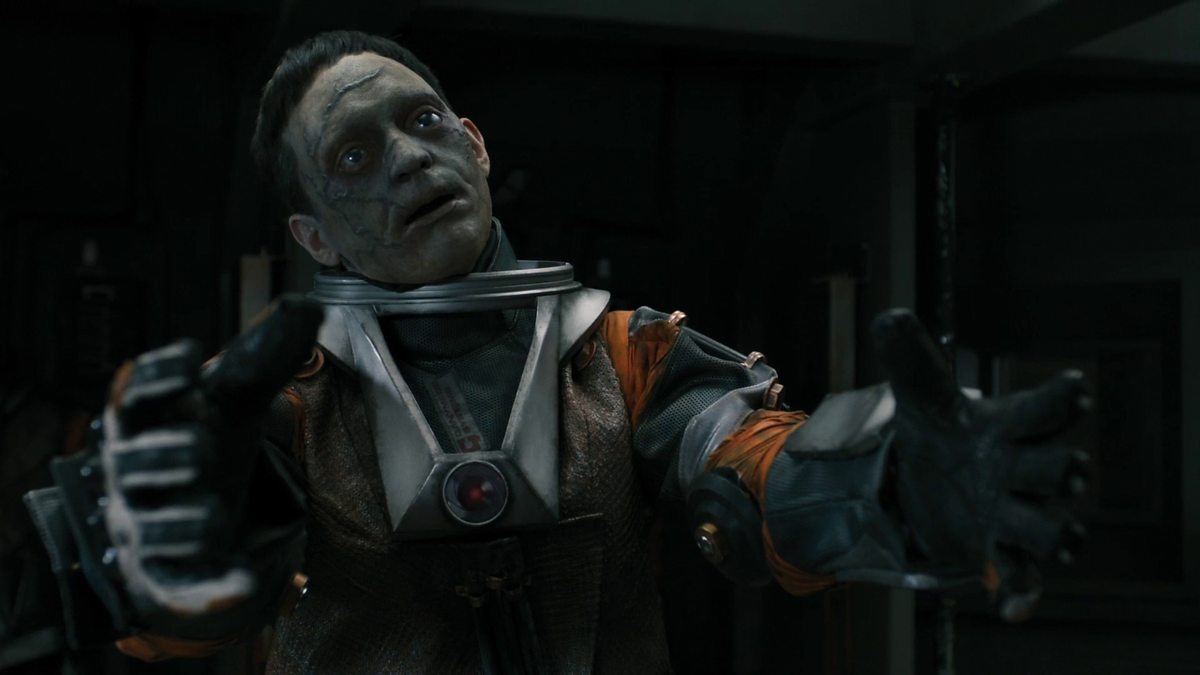 I heard they had a space program; when they sing you can't hear there's no air
It's May 13th, 2017. Luis Fonsi is at number one with the Despacito remix. DJ Khaled, Ed Sheeran, French Montana, and Shawn Mendes also chart. In news, the WannaCry ransomware attack goes off, affecting hundreds of thousands of computers in a hundred and fifty countries, with major effects on the NHS. And Donald Trump fires FBI director James Comey on the pretext of an objection to his handling of the investigation of Hillary Clinton's e-mails, but in reality, as Trump admits the next day in a meeting with Russian officials in which he also shares classified intelligence obtained from Israel, in an attempt to derail investigations into his campaign's involvement in Russian attempts to influence his election.
On television, meanwhile, Oxygen. It is traditional, especially towards the end of an era, for me to take a good story that I enjoy and write an entry that is generally quite down on it. Even when writing the review of Oxygen, it was obvious that this would be the Capaldi story I did it to. The point of that exercise, after all, is ...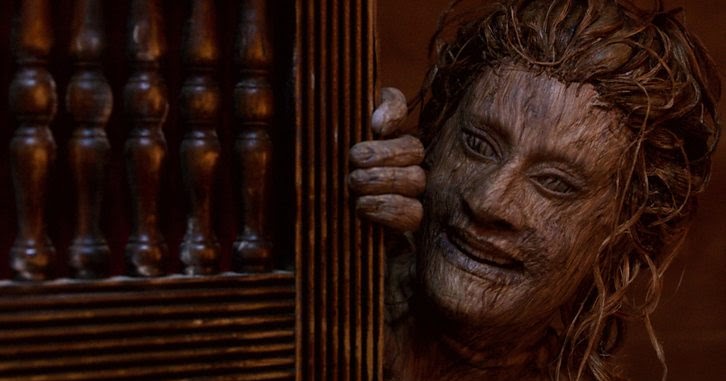 Is this some kind of joke?
It's May 6th, 2017. DJ Khaled is at number one with "I'm the One," backed by Justin Bieber, Quavo, Chance the Rapper, and Lil Wayne. Ed Sheeran, Drake, and Shawn Mendes also chart, as do Luis Fonsi and Daddy Yankee, who see their Spanish-language "Despacito" jump from 22nd to 4th on the back of another Justin Bieber guest appearance. In news, it is announced that Prince Philip will be stepping down from his public engagements in the fall, and local elections see the Tories make heavy gains. Impressively, nothing really happens in the US. Don't worry. We'll make up for it next week.
On television, meanwhile, we have Knock Knock. If Thin Ice represents the optimistic long-term future of Doctor Who—the bit of 2017 that most resembles what one might hope for from 2027, then Knock Knock is the bit of 2017 that most accurately prefigures 2018. And the fact that this entry spent the better part of a week consisting of that previous sentence and nothing more speaks volumes as to what that's going to be like for me. Knock Knock is a true oddity within the Moffat era in that it ...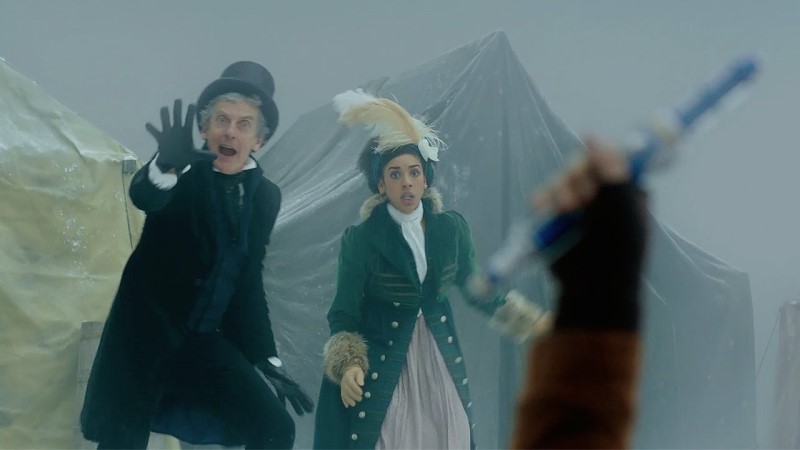 The Doctor and Bill frantically try to warn Chibnall off his staffing decisions.
It's April 29th, 2017. Clean Bandit and Zara Larsson are at number one with "Symphony." Ed Sheeran, Harry Styles, Kendrick Lamar, Shawn Mendes, and Jason Derulo (backed with Nicki Minaj and Ty) also chart. In news, things are fairly sleepy. Work begins in New Orleans to dismantle some Confederate memorials. Anthony Joshua becomes WBA heavyweight champion. It's a slow week. We don't get those very often anymore.
On television, meanwhile, Thin Ice As we've discussed, one of the major features of the Capaldi era, especially compared to the Smith era, is Moffat's development of a stable of writers who can fill out a large portion of every season with solid, compelling results. The core of this are Jamie Mathieson, Peter Harness, and Sarah Dollard, who among them contribute at least three of the non-Moffat scripts in each of Capaldi's seasons, and thus ensuring a minimum of seven episodes every season that were good or better. Add in Gatiss's late career bloom and the reason the Capaldi era is such a golden age becomes clear even before you start thinking about Moffat's own late style renaissance.
Of ...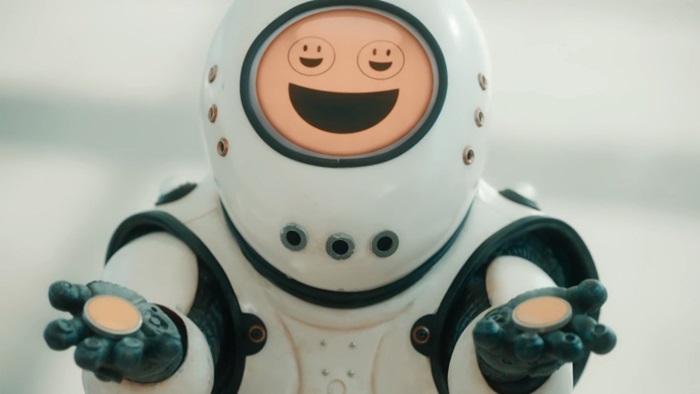 🤣😠🥵 don't 🤬 🛠 that way
This post, to put it mildly, is not compatible with all devices. It should work fine on up to date Apple devices, and work adequately on most others. If it's not working for you, an imperfect workaround is available here. And while we're linking the Patreon, just $16 to go until my final fundraiser goal.
📅 April 22nd, 2017. 🎵🔝 Ed Sheeran's "🔺 of You," while ⤵️ in the charts are Julia Michaels, Kendrick Lamar, Clean Bandit, and Harry Styles. 🗞 Theresa May calls a snap 🗳 to try to secure a clear parliamentary majority for Brexit, which is going to go a bit 😬 for her, but that's another entry. Mike Pence visits 🇰🇷 and goes to the border with 🇰🇵 and glare at it in a 🤔 attempt at ⚛️🚀 disarmament. And Bill O'Reilly is fired from 🦊 News due to his persistent tendency to engage in 🍆 assault.
📺, 😁. Frank Cottrel Boyce's previous effort, In the 🌳🌳 of the 🌃 (or 🐅 for short), was a curiously mixed affair, combining 😍 ambition with deeply 🥴 execution. With 😁, however, he dials both back, going for a classic 🛸 setup instead of the quasi-🧙🏻‍♂️ approach of 🐅 and then playing it more or less straight. 😁 has essentially 2️⃣ purposes: giving 👩🏾‍🦱 her ...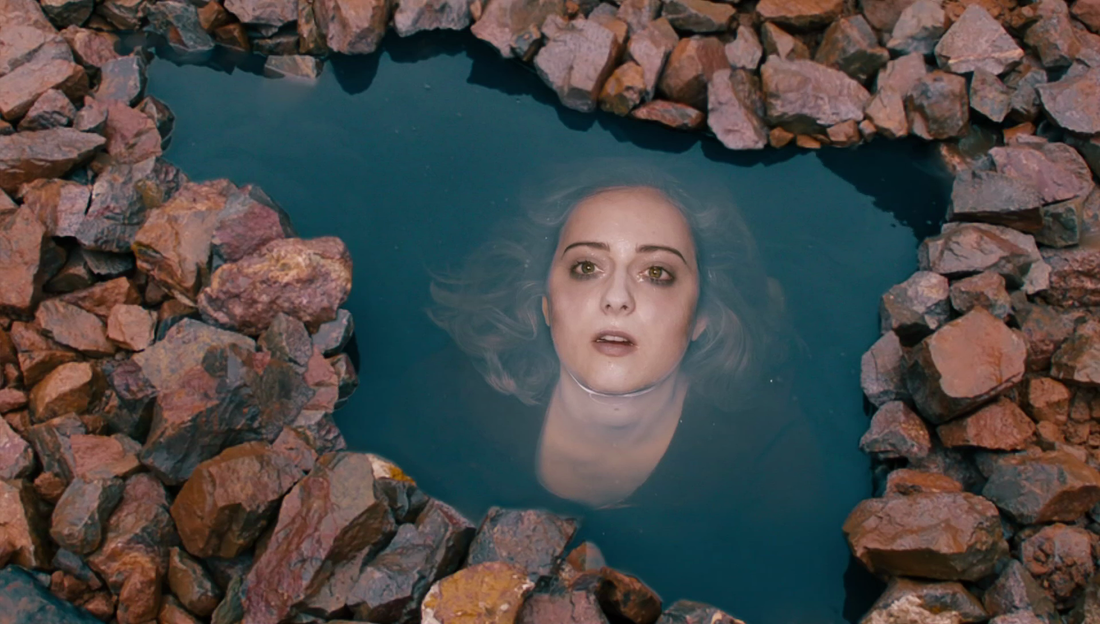 And she feeds you tea and oranges that come all the way from China
Just a quick update on our Patreon fundraiser, we're just $28 a week from our final "help El actually be able to build savings instead of constantly bleeding out her Kickstarter money" goal of $700 a week. Thank you all so much for making this possible. I'm unbelievably excited to be going back to being a full-time writer. That said, this final threshold is important, so of you can help put us over this final line, please stop by the Patreon. Your support is extremely welcome. (Also, I've got Game of Thrones reviews for $2 patrons...)
It's April 15th, 2017. Harry Styles is at number one with "Sign of the Times." Lower in the charts, the remnants of the Sheeraning continue, along with Clean Bandit, Drake, and Martin Jensen. Since Sherlock, meanwhile… well, let's start with UK news. It's simpler. The UK triggered Article 50 and began the actual Brexit process, starting what was at the time a two year clock to departing the European Union. The new pound coin was released. And that's basically it for major news. In the US, meanwhile… ...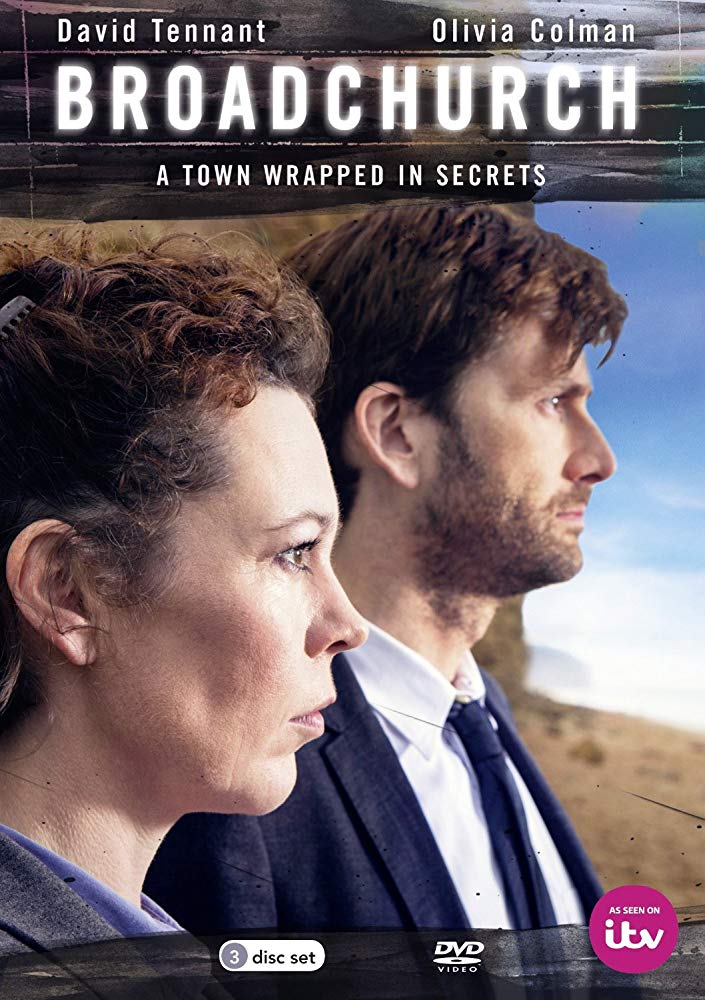 I want to start with an update to yesterday's appeal. When I made the appeal for boosting the Patreon by $200, I kind of doubted it could be done. Actually, not even kind of. It felt like the longest of long shots—a desperate appeal to avoid having to give up writing despite the fact that it obviously made the most sense for my financial security. Instead, we've blown past 2/3 of the goal in a single day. As I queue this up before dinner, we only have $61 to go, and what felt like an impossible dream is looking like it very well might happen. I am humbled and stunned and above all grateful to be so widely and deeply supported, and so, so thrilled that I really might get to continue on this mad ride. But we're not there yet, and if you clicked away yesterday because it felt like a pipe dream, well... it's not. But I still need your help. The Patreon link is right here. And with that said, let's get on to dragging Chris Chibnall.
Act I: The Woman Who Fell to Earth
The most impressive thing about Broadchurch is ...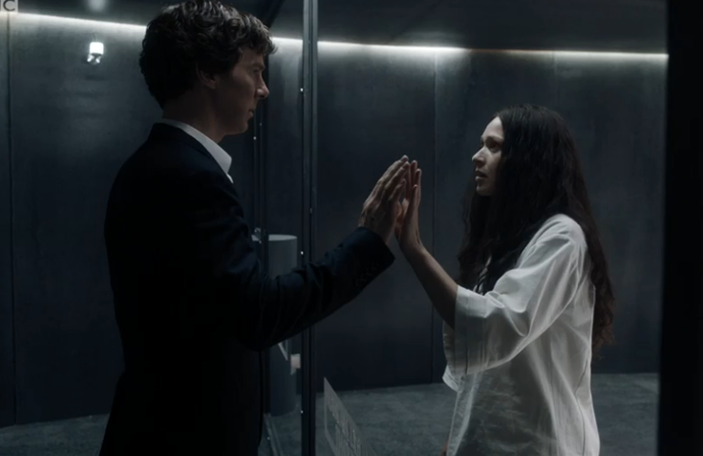 It's January 15th, 2017. Clean Bandit have been knocked off of number one by the dawn of the Sheeraning, as Ed Sheeran's "Shape of You" and "Castle on the Hill" debut at number one and two respectively, heralds of his forthcoming album that will, on its release in mid-March, lead to Sheeran occupying 14 of the top 15 slots in an absolutely unprecedented (and before the streaming era impossible ) turn of events. JP Cooper, Starley, and Jax Jones featuring Raye also chart.
In news, the Justice Department concludes its lengthy investigation of the Chicago Police Department and concludes that, yeah, they're really bad. Trump gives his first post-election press conference and mostly attacks the press. Much of the London Underground is shut down due to a strike. Martin McGuinness, the Deputy First Minister of Northern Ireland, resigns, sparking the collapse of the power-sharing government. And the Playboy Mansion goes up for sale.
On television, meanwhile, Sherlock reaches its presumptive end with The Final Problem. The central and defining mechanic of Sherlock is as it has always been: a sense of unrelenting, propulsive motion. It's just that with The Final Problem this motion is not aimed anywhere. The result is like ...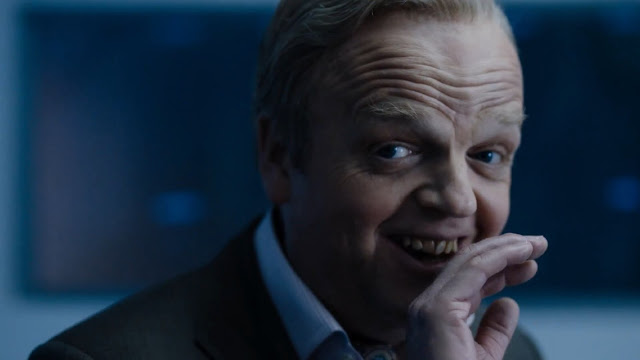 CW: Discussions of Jimmy Savile and sexual assault.
It's January 8th, 2017. Clean Bandit remain at number one, while Zara Larsson, Little Mix, Neiked, and Louis Tomlinson & Steve Aoki also chart. In news, the British Red Cross declares there to be a humanitarian crisis in England's NHS hospitals, and the US Intelligence Community releases the results of its investigation into Russian interference in the 2016 election. On television, meanwhile, Sherlock's fourth and potentially final season reaches its hump episode, which this time around is the one written by Steven Moffat.
Faced with an impossible task, Moffat took the obvious approach and failed. The Lying Detective does not fix the stumbling fourth season of Sherlock. Indeed, its efforts to do so are by and large its biggest problems, a point we will get to in good time. But I'm still coming off of two months of talking about why Class failed every week, and my next two posts are the finale and Broadchurch, so let's put off that perspective for as long as we can and see what else we can do here.
After all, this is the first time Moffat has opted to give himself the middle episode ...