Viewing posts tagged eruditorum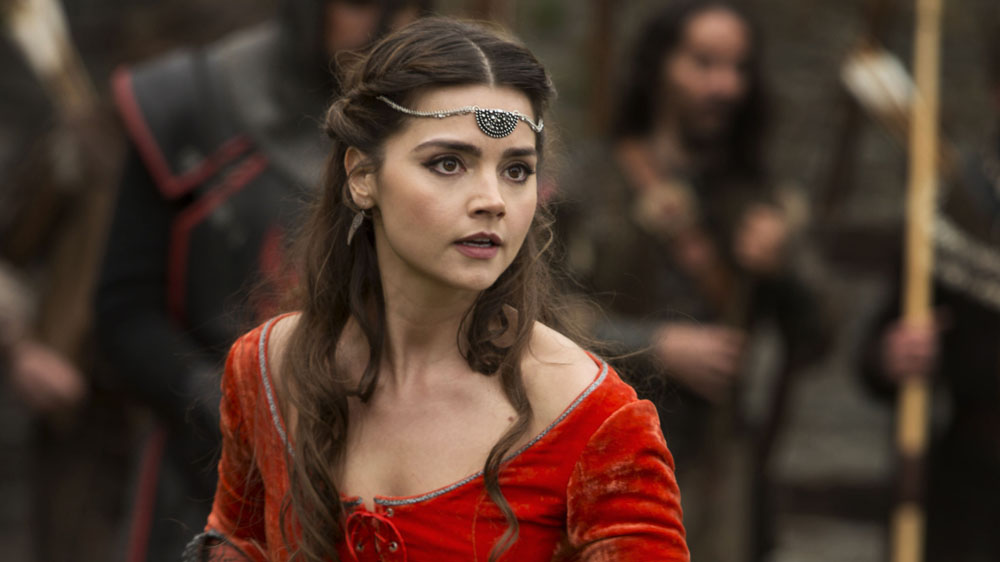 As absurd conceits in Doctor Who go, the fact that Clara can spontaneously grow several feet of hair ranks among my favorites.
It's September 6th, 2014. Lilly Wood and Robin Schulz are at number one with "Prayer in C," with Maroon 5, Sam Smith, and Taylor Swift also charting. In news, a poll showing majority support for Scottish independence sends just about everybody into one sort of frenzy or another. And a massive cache of nude photos hacked from celebrities' iCloud accounts, most notably and vocally including Jennifer Lawrence, hits the Internet. (Lawrence eventually offers the entirely sensible response that "anybody who looked at those pictures, you're perpetuating a sexual offense. You should cower with shame.")
While on television, the inauguration of what we might call late Gatiss. This is not a term or concept we think about as much as late Moffat. Part of this is simply a matter of volume—pinning Robot of Sherwood as the commencement of Gatiss's late style is, in terms of episode count, equivalent to declaring that Moffat hit late style with The Eleventh Hour. But more of it is simply a general disinclination to treat Gatiss with the sort of seriousness ...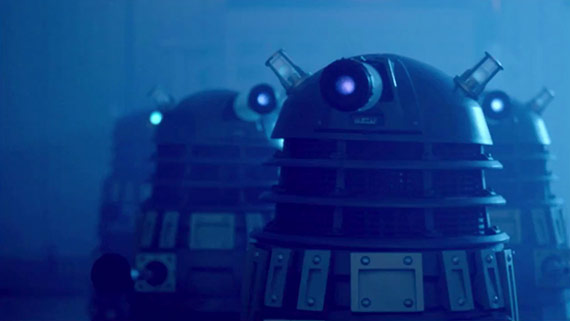 WE ARE THE DALEKS. WE HAVE INTERIORITY.
If you want any Eruditorum Press books that aren't Neoreaction a Basilisk, they'll be going off sale around 2:00 EST this afternoon. This means it's your last chance ever to buy Guided by the Beauty of Their Weapons.
It's August 30th, 2014. David Guetta and Sam Martin are at number one, with Taylor Swift, Magic, OneRepublic, Wankelmut, and Union J also charting. In the last week, Modern Family and Breaking Bad won at the Emmys, while Amazon purchased Twitc. Alex Salmond and Alistair Darling debated Scottish Independence, Douglas Carswell defected from the Tories to UKIP, and Kate Bush staged the first concert of her Before the Dawn series, marking her first live performance in thirty-five years.
On television, meanwhile, Peter Capaldi climbs around inside a Dalek. On one level, this is another example of playing Capaldi's rollout inordinately safe, going from a conservative Robot-inspired debut immediately to a Dalek story. On another, however, there's a compulsive strangeness to this Dalek story. It's based on what is clearly a kind of batty idea. Fantastic Voyage with Daleks is several miles from the sanest Doctor Who pitch ever. This is ...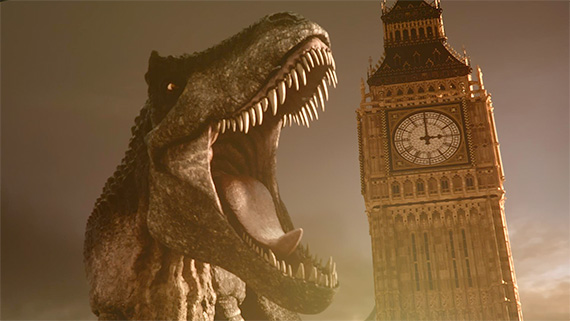 Get it oooooon. Bang a gooooong. Get it on.
It's August 23rd, 2014. Nico and Vinz are at number one with "Am I Wrong," with Ariana Grande and Iggy Azalea, Cheryl Cole and Tinie Tempah, and Charli XCX and herself also charting. Ed Sheeran tops the album charts. In news, since Time of the Doctor took its bow there's been an Ebola epidemic, Russia annexed the Crimean Peninsula, there was a military coup in Thailand, and Michael Brown was murdered by police in Ferguson, Missouri, kicking off the Black Lives Matter movement. We're also in the last month of the campaign for the Scottish independence referendum, which isn't technically the sort of thing that goes in these sections since it's just sort of an ongoing thing, but clearly I'm out of practice and anyway it's kind of relevant. Oh, and a week before this airs some jackass makes a big blog post about how an indie game designer he used to be dating supposedly cheated on him, which really doesn't seem like it should be the sort of thing that should make a news section but actually serves as a perfect summary for how the news is going ...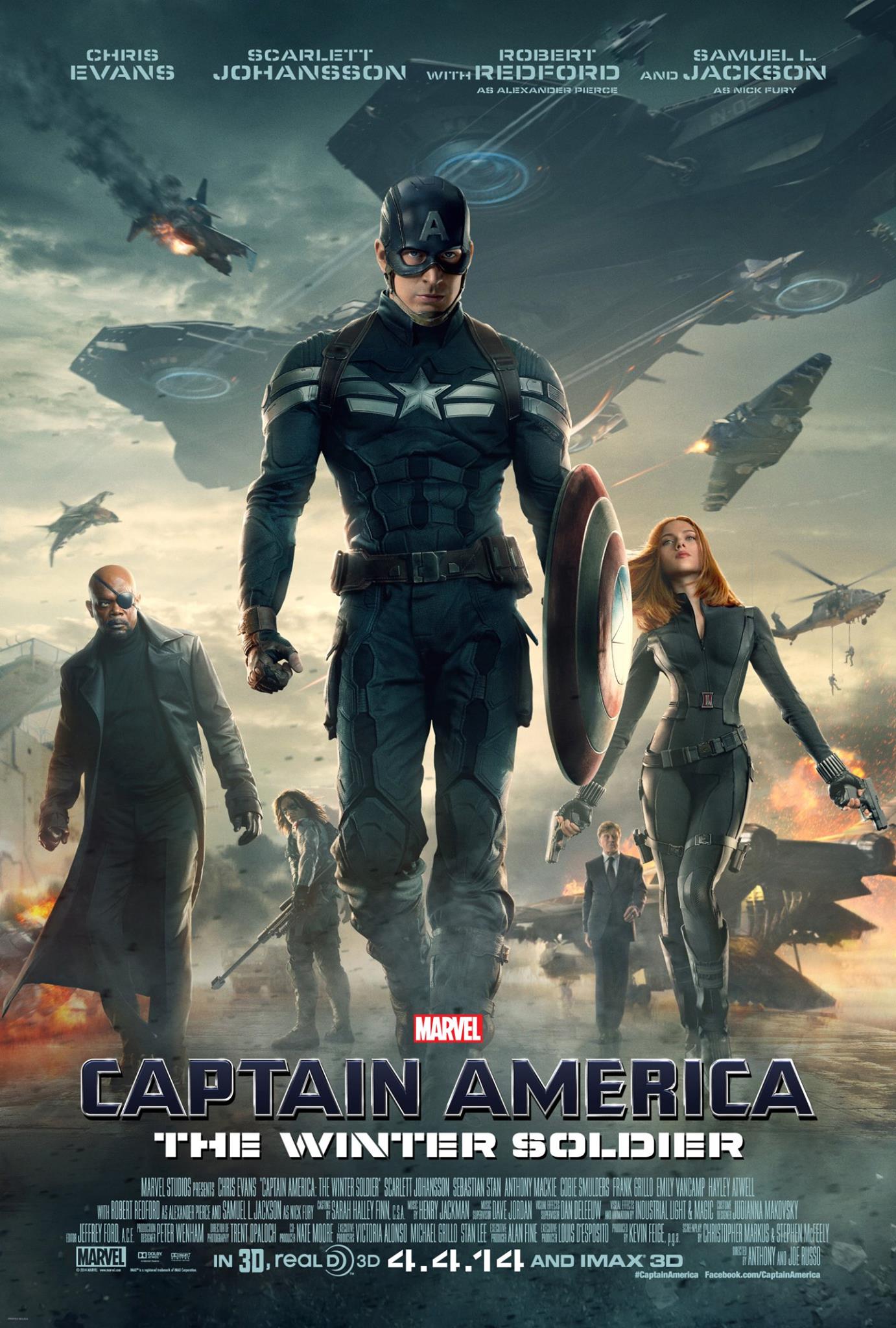 By rights, Moffat should have left. Sure, he'd done a season less than Davies, but it was clearly time. Each of his three seasons had been a step down from the one before, with Series Seven being an openly miserable experience. The Day of the Doctor and Matt Smith's departure provided an occasion where he could leave on a high. His style had become exceedingly recognizable and recognized, which is the phase right before utter stagnation. It was time to go, and if he didn't he risked—indeed, given the tenacity of his critics, essentially ensured—that there would be accusations that he stayed too long. But, of course, he didn't. He retrenched, got a new star and executive producer, and went back to try again. This is the story of how that went, and of what may be Doctor Who's most unexpected golden age.
But to understand that unexpectedness we must first understand the landscape that Doctor Who was returning into. Because the problem wasn't just that Moffat's tenure looked long in the tooth on its own merits. It was that outside Doctor Who's window, the world was catching up. In one sense this was not a surprise. Doctor Who was ...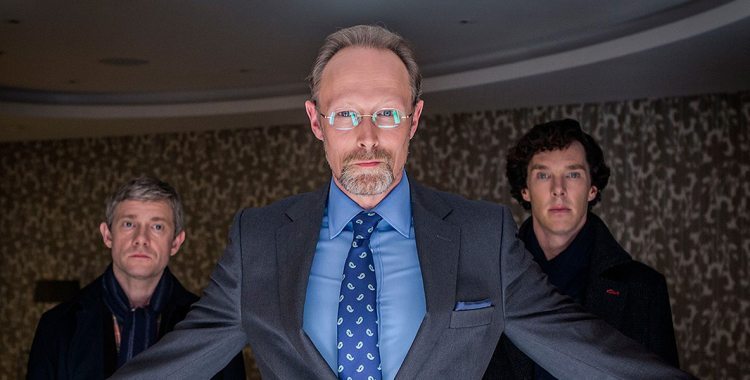 It's January 12th, 2014. Pharrell Williams is happily at number one, with Beyonce, Eminem, Ellie Goulding, and Pitbull also charting. In news, a cold snap in the US has all fifty states with at least somewhere below freezing, and a chemical leak in West Virginia leaves 300,000 without clean water. In the UK, the death of Mark Duggan, which kicked off riots in the summer of 2011, is ruled to have been lawful, while Keith Wallis pleads guilty for falsely claiming to have heard Andrew Mitchell call some police officers "plebs."
On television, meanwhile, the shooting star that is Sherlock Series Three finishes its arc across the firmament with the Moffat script. His Last Vow is an odd thing. There are days on which I think it might be Moffat's greatest ever script. But I mean "great" in its most complexly troubled sense. Moffat has been open about the fact that Series Seven of Doctor Who and The Day of the Doctor were miserable experiences. If the latter was him hauling himself back into fighting shape, then, this is the script with which he means to take back the mantle of being one of the most essential ...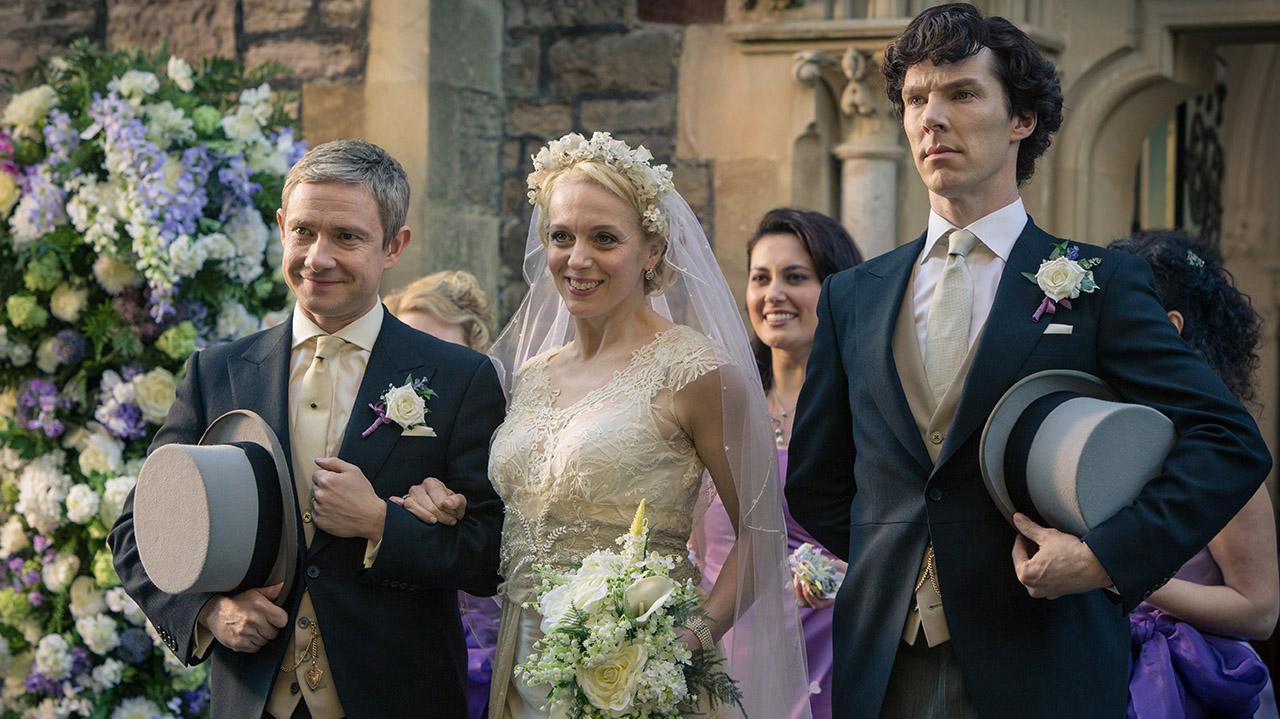 We continue to count down towards the TARDIS Eruditorum relaunch on March 19th with revised versions of some old blog posts on Sherlock. Proverbs of Hell will run its final two installments on Tuesday and Thursday this week.
It's January 5th, 2014. Pitbull and Kesha are at number one with "Timber," and while the rest of the charts are pretty similar to four days ago, we've got Avicii, Jason Derulo, Martin Garrix, and OneRepublic as artists we didn't actually mention last week. News is about as sleepy as you'd expect for four days at the beginning of the year, although there's some flooding in Wales, Scotland, and the west of England. On television, meanwhile, the third season of Sherlock continues its twelve day blitz with The Sign of Three.
Let's talk about what Sherlock is. Although its main character is a detective, it is not quite a detective show, in that the solving of mysteries is not its main narrative engine. One suspects that had it been comprised of six hourlong episodes a season it would have been, as it would have had several filler episodes each run that would have ended up being case of the ...
TARDIS Eruditorum will return on March 19th. But as a prelude, we're rerunning lightly edited versions of some old essays from the earliest days of the Patreon, now reskinned as the Outside the Government essays for Series 3 of Sherlock. I would also be remiss if I did not note that we are in the final 48 hours of the TARDIS Eruditorum Volume 7 Kickstarter, and it's a nailbiter whether we'll make all the stretch goals.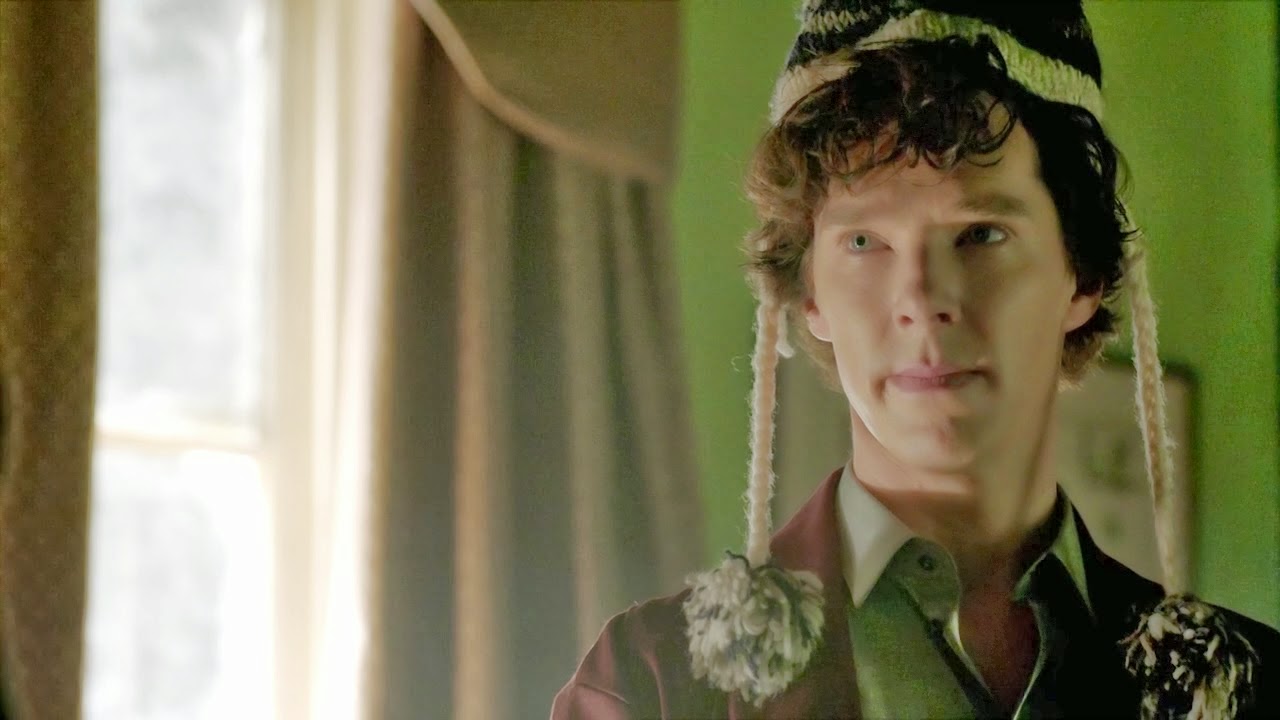 It's January 1st, 2014. Pharrell Williams's "Happy" has unseated Sam Bailey at number one, while Eminem and Rihanna, Lily Allen, Ellie Goulding, Katy Perry, and One Direction also chart. In the news, since Matt Smith got old and died it's been exceedingly quiet. Obama signed a budget deal, marijuana was legalized in Colorado, incandescent light bulbs became illegal to sell in the United States, and Latvia adopted the Euro. While on television,
Sherlock
informed the audience that it was going to lie to them, and then went on to do just that. It had, in the tradition of fair lies, given ample warning. "It's a trick. Just a magic trick." And so, of course, it was. Indeed ...
"Man, this is the second-worst episode of Doctor Who I've been in."
Because my Patrons are just so gosh-darned nice.
It was, of course, one of the highlights of the Fiftieth Anniversary. A tremendously sentimental and cool moment for fans, a fantastic way of officially revealing what the Hurt Doctor was, and a lovely gift to Paul McGann, who will pretty much never have the TV Movie be someone's introduction to his Doctor again. And we have a full set of regenerations now, if you care about that sort of thing. Just about the only thing it isn't, really, is a satisfying ending to the Eighth Doctor Era.
It tries, and that is a real part of its charm. I mean, one is pretty much sure Moffat included the litany of Big Finish companions as an acknowledgment of the Eighth Doctor Era - you know, that messy, historical thing that actually happened. The one with a giant bone thing in the sky, and he's traveling with a fish, and there's that girl from Jonathan Creek. Lego. They're all made out of fucking Lego. Moffat probably even knew what would actually happen, which was that Big ...