Viewing posts tagged eruditorum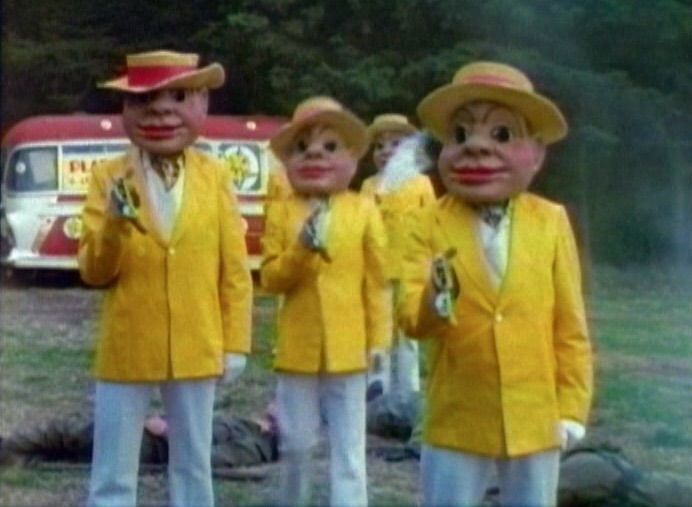 The rule, apparently, is that anyone talking seriously about this story has to start with Paul Cornell's 1993 review of it. I'm not entirely sure why this is the rule—presumably because Cornell is surely terribly embarrassed by the review now that he's firmly into the "everything is lovely, especially fandom and the Pertwee era, let's all just get along and support New Labour" phase of his career instead of the "actually doing anything worthwhile" one. Or perhaps just because, in spite of Cornell's latter day shame at having ever had interesting opinions, the review remains one of the most solid and important things ever said about the Pertwee era. It's not that Cornell is correct per se—his vituperative denunciations of the entire cast along with everyone else involved in the story is excessive, not least in his claim that there are only two competent actors in the era, which more than doubles the actual number, although he at least correctly identifies one of them. It's just that it's petty, mean-spirited, and therefore exactly what the era needs, culminating in the utterly savage kicker that Barry Letts and Terrence Dicks "exiled the Doctor to Earth and made him a Tory." ...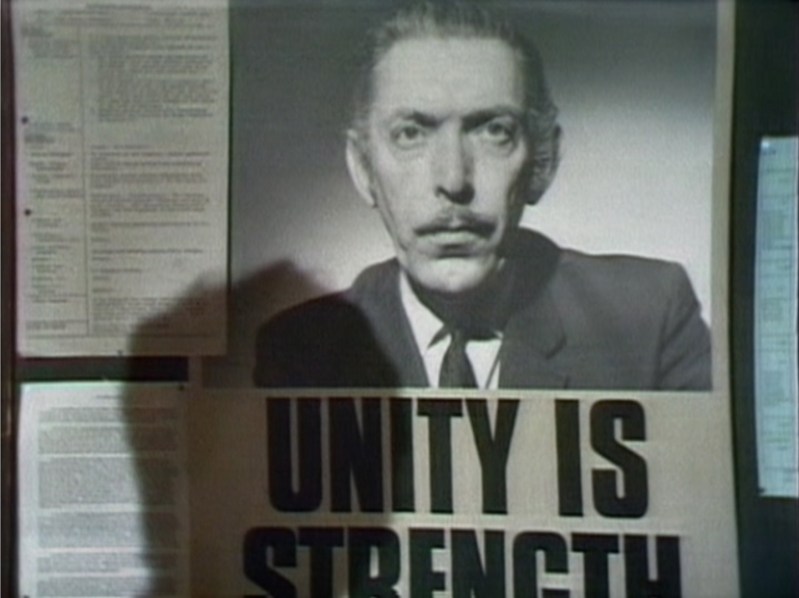 It's May 9th, 1970. Between now and June 20th, Henry Marrow will be killed in North Carolina in a racist hate crime, two will die when police fire into a crowd at a demonstration at Jackson State University, a fourteen-year old fan will die after being struck in the head by a foul ball at a Major League Baseball game, eleven will die in Israel in a Palestinian terrorist attack, six when a plane crashes into an Interstate Highway in Florida. In addition, E.M. Forster will die of a stroke, Abraham Maslow will die of a heart attack, and unnumbered people will die in the ongoing Vietnam War whilst the world slides ever closer to the eschaton. Also, Inferno airs.
With Inferno, Doctor Who proffers a startling sense of lucidity, presenting a world in which drilling for energy sources destroys the world. That it is allegorized through an over the top "they dug too deep" narrative is of course a hedge, but only in the sense of doing the bare minimum necessary to pass this off as children's entertainment. Within the pit of near universal awfulness that is Doctor Who fandom, this sense of apocalyptic frenzy is taken to ...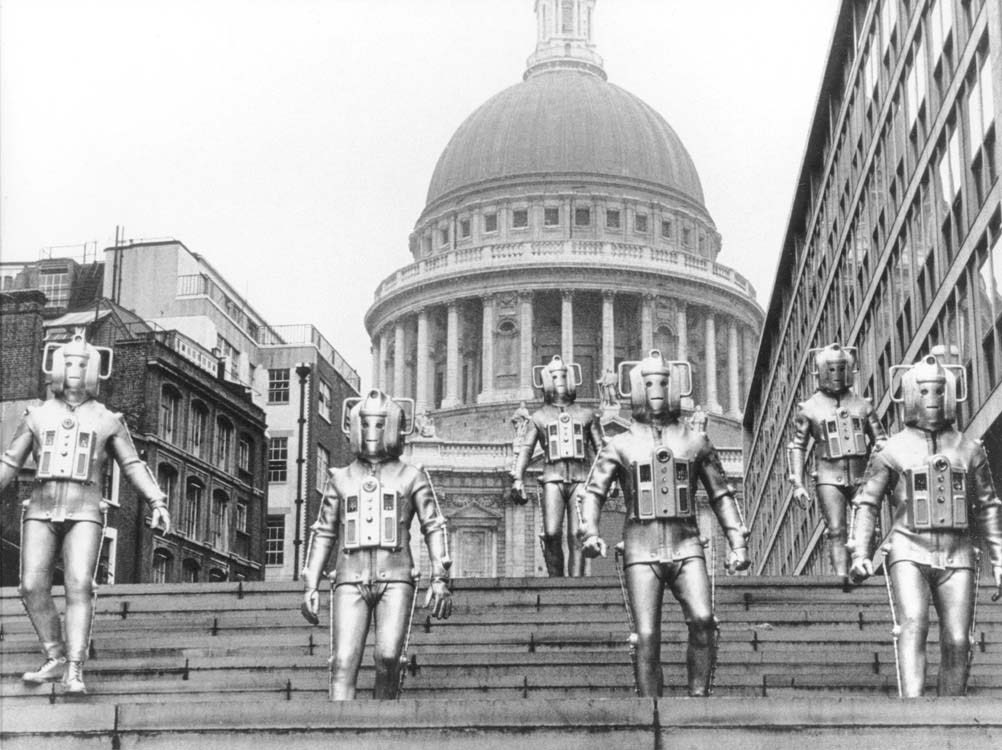 It's November 2nd, 1968. Between now and December 21st, a mine explosion will kill seventy-eight in West Virginia, twenty-two will die in a factory fire in Glasgow, two will be shot by the Zodiac Killer, and numerous people will die in the Vietnam War, including 374 civilians in Laos when the US Military targets a cave in the incorrect belief that it housed Viet Cong troops and not refugees. In addition, Upton Sinclair will die in a nursing home in New Jersey, Enid Blyton will die in a nursing home in London, and John Steinbeck will die of heart failure in New York. A flu pandemic rages, ultimately killing one million, and the world drifts ever-closer to the eschaton. Also, The Invasion airs.
Miles and Woods begin their elaborately judicious review of The Invasion—a document that manages to at no point actually indicate if they like the story—by noting the peculiarity of its title. This is the definite article, as the saying goes—not an invasion of Dinosaurs, Androids, Zygons, nor even of Daleks, but simply the invasion—a type specimen against which all others are to be recognized. Given this, any interpretation must start with the money shot—the Cybermen marching ...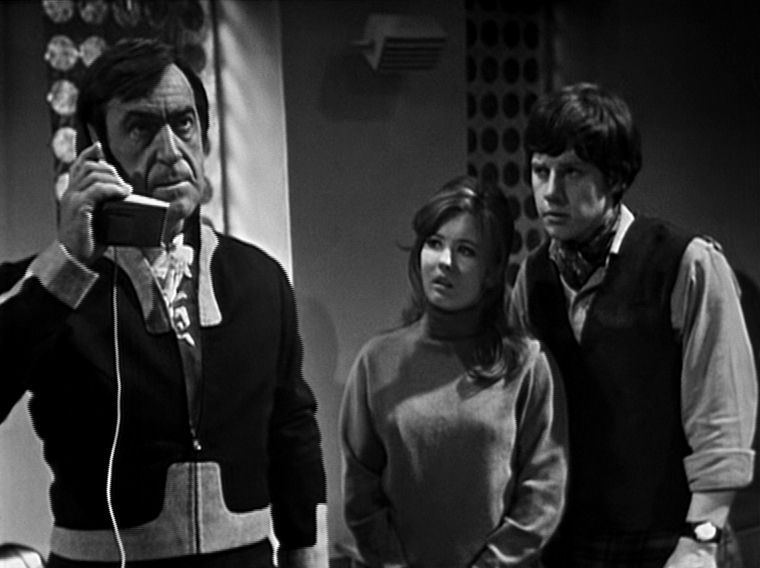 It's December 23rd, 1967. Between now and January 27th, thirteen people will die in England when a train collides with a truck that had stalled on the tracks, 380 will die in a Sicilian earthquake, and 121 will die in a pair of submarine crashes in the Mediterranean. In addition, Mike Casparak will die of liver failure fifteen days after being the first successful recipient of a human heart transplant in the United States, while Bill Masterton will die of a brain injury sustained during a National Hockey League game, and huge numbers will die in the still-continuing Vietnam War. Also the world will progress ever-closer to the eschaton, and The Enemy of the World airs.
The Enemy of the World is first and foremost a story about dictators. This is separate from being a story about dictatorship, which is the more usual way for science fiction to do this. There are tons of Doctor Who stories about dictatorship—it's the default shape of dystopias, after all. But The Enemy of the World is not ultimately interested in the shape of a dictatorship—indeed, a dictatorship never actually arises within its confines. It's not even particularly interested in the conditions out ...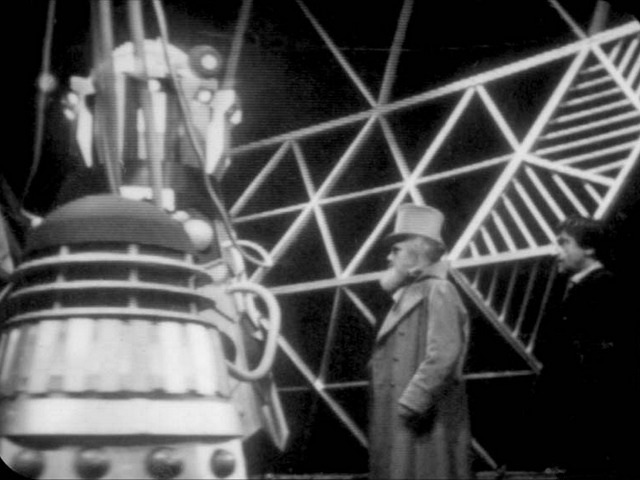 It's May 20th, 1967. Between now and July 1st, a department store in Brussels will burn down, killing 323, 72 will die in a plain crash in Stockport, 34 will die on board the USS Liberty in an accidental Israeli attack, and the Six Day War will happen, which result in a death toll on the order of 14-20,000. In addition Langston Hughes will die of complications from prostate cancer, both Dorothy Parker and Spencer Tracy will die of heart attacks, and the world will progress closer still to the eschaton. Also, The Evil of the Daleks airs.
For a certain brand of mysticism-obsessed Doctor Who critic that views the show mostly as an excuse to talk about mirrors (and occasionally chairs), The Evil of the Daleks forms something of an apex for the series. And this is entirely fair enough—it's one of the most overtly magically-focused stories in Doctor Who history, featuring an antagonist whose motivation is literally "I want to do alchemy." But in their rush to celebrate its magical weirdness there's a frustrating failure to look with any depth or care at the precise details of what spell the show is weaving ...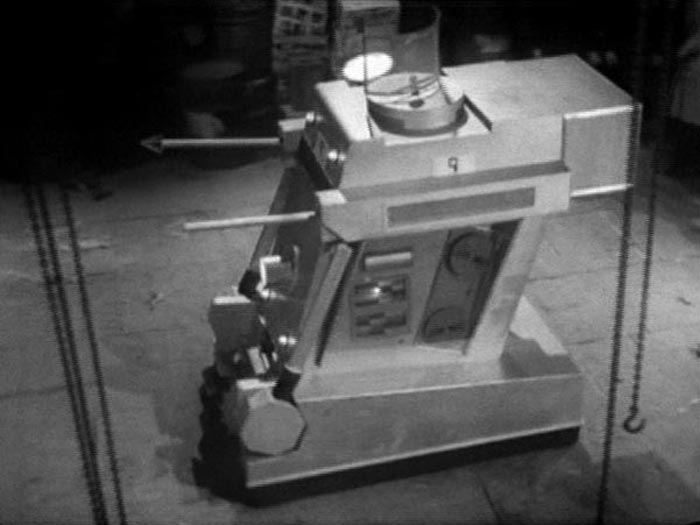 It's June 25th, 1966. Between now and July 16th, a three-year-old girl will die at the Henry Vilas Zoo in Madison, Wisconsin after crawling under a restraining fence and being pulled into an elephant cage. Hundreds will die across the midwestern United States in a six-day heat wave, including 149 in St. Louis, and as many as 650 in new York City. Eight student nurses will die in Chicago when Richard Speck breaks into a dormitory and strangles them. This is in addition to numerous deaths in the Vietnam War, the deaths of Polish poet Jan Brzechwa, French painter Julie Manet, and the world edging ever closer to the eschaton. Also, The War Machines airs.
Looking at it in 2020, the two things that jump out about The War Machines are how prescent it is and how prescient it isn't. On the one hand, its basic concerns about the destructive possibilities of computer technology are clearly ahead of its time. It's not that evil computers were unknown in 1966—they started appearing in sci-fi literature in the 1950s, the same decade that Alan Turing broached the subject of whether a machine could think in his landmark paper "Computing Machinery ...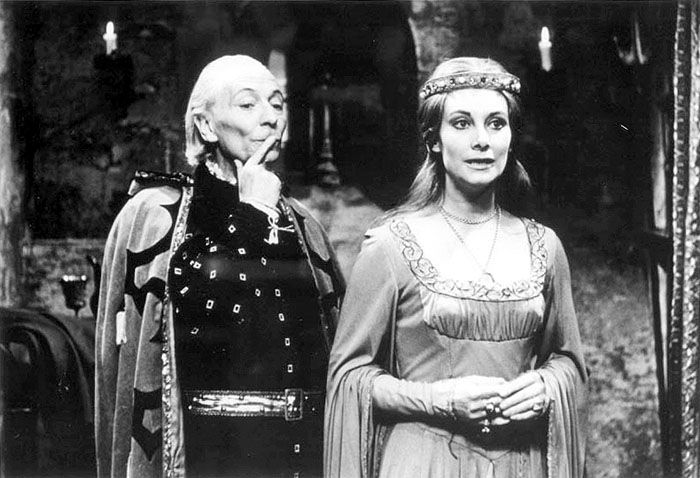 It's March 27th, 1965. Between now and April 17th, 470 people will die in a dam burst and landslide in Chile, 20 will die when a car bomb is detonated outside the US embassy in Saigon, two will die when the first aircraft lost in air-to-air combat during the Vietnam War are shot down during a strike on the Thanh Hóa Bridge, and somewhere north of 250 people will die in the Midwestern United States in what are called the Palm Sunday Tornadoes, while Richard Hickock and Perry Smith will be executed by hanging for the murders of the Herbert Clutter family, Princess Mary wll die of a heart attack on the grounds of her estate at Harewood House, and the world will edge incrementally closer to the eschaton. Also, The Crusade airs.
Acclaimed Doctor Who critic Philip Sandifer (whatever happened to him?) once attempted to classify the historical stories into two moulds defined by the Season One writers of the genre. Like most of his work, this is insightful but ultimately over-simplified. The more productive approach is to read the historicals as advancing dialectically between John Lucarotti's harder edged approach to historicals, in which they are a vehicle for ...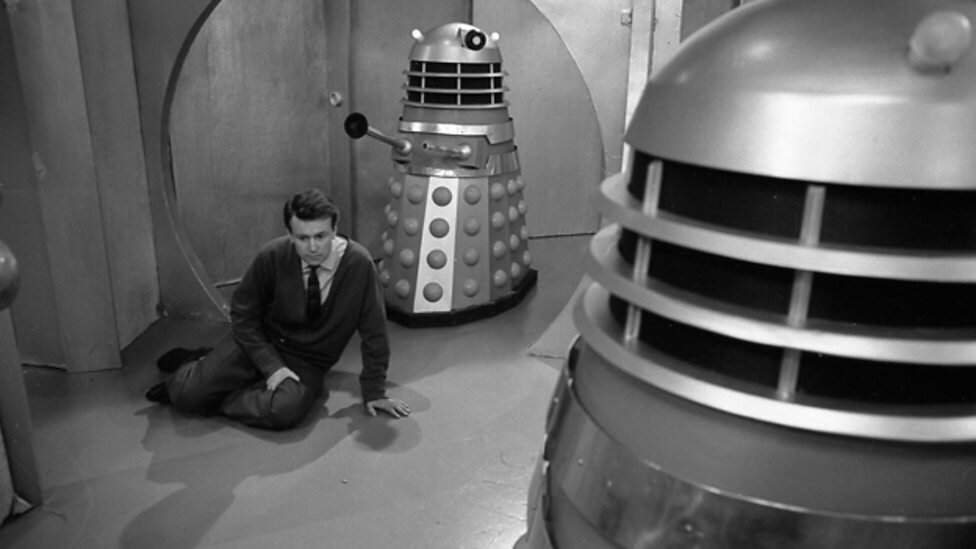 It's December 21st, 1963. Between now and February 1st, 1964 128 people will die in a cruise ship fire north of Madeira, 25 people will die in riots in the Panama Canal Zone, 100 will die in anti-Muslim riots in Calcutta, three will die when an American fighter jet accidentally strays into East German space and is shot down, while Pamela Johnson will be murdered in Manchester, New Hampshire, T.H. White will die of heart failure, and the world will edge incrementally closer to the eschaton. Also, The Daleks will air on television.
The Daleks sits suspended between two eschatons, the seemingly defeated threat of fascism on one side, the thus-far averted threat of nuclear annihilation on the other. In one sense these are distinct threats, although 1960s Britain remained broadly aware that fascism was not eliminated forever and that it required a perpetual vigilance lest it arise in a period where it could find itself in control of a nuclear arsenal. But the Daleks are both too much and too little to quite fit into the straightforward "what if Hitler had the bomb" framework. It is a truism that pop culture nazis are curiously devoid of substance—an empty ...