Viewing posts tagged eruditorum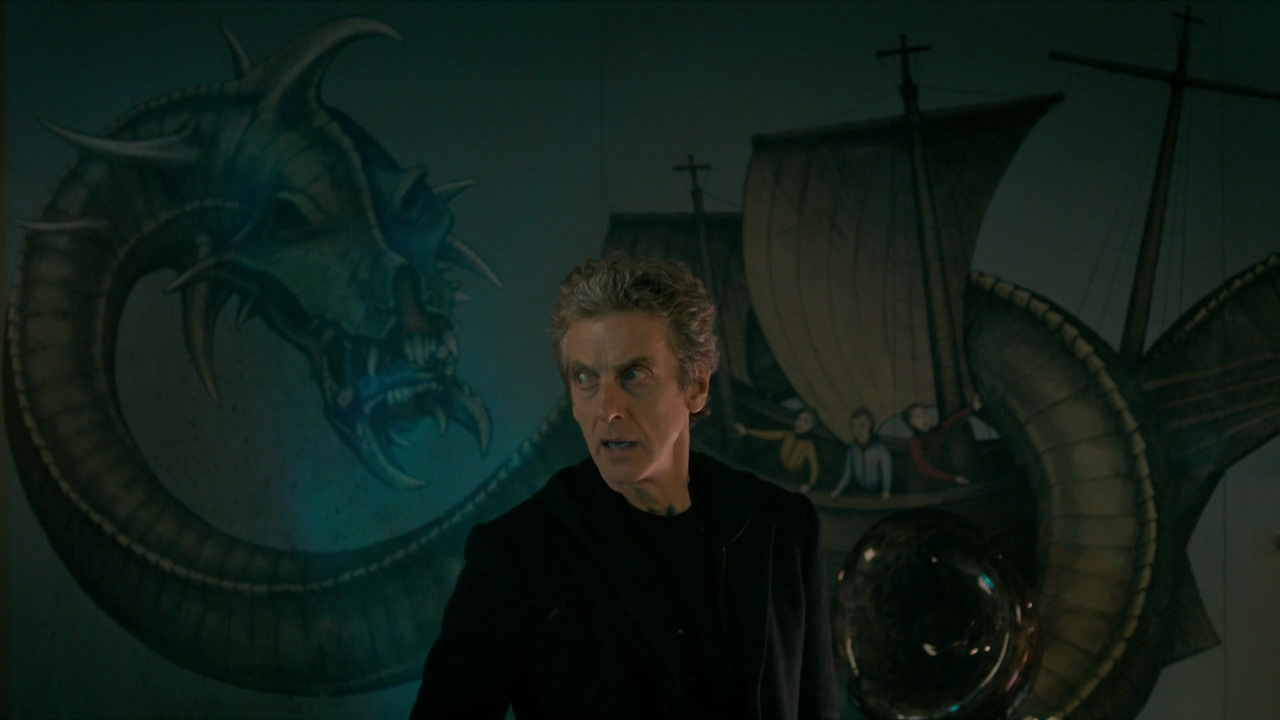 For once I don't have a joke about this, it's just a screenshot that adds further support to one of my points.
It's October 3rd, 2015. Sam Smith has debuted at number one with "Writing's On the Wall," while the rest of the top ten is basically the same as last week. Justin Bieber takes the number one slot back a week later, when Philip George & Anton Powers and Drake also enter the charts, the latter with "Hotline Bling." In news, NASA announces that there's liquid water on Mars, which can't mean anything bad at all, the US accidentally bombs a Médecins Sans Frontières hospital in Afghanistan, and a mass shooter at Umpqua Community College in Oregon kills ten after apparently warning posters on 4chan to stay home from school.
On television, meanwhile… *sigh*. Ultimately, every story about a hot streak ends the same way. No matter how imperiously brilliant, no matter how ambitious, eventually it all falls apart. The story of how it happened this time is simple enough: Moffat had to go make The Abominable Bride, and so needed two episodes of Doctor Who by someone he wasn't going to extensively ...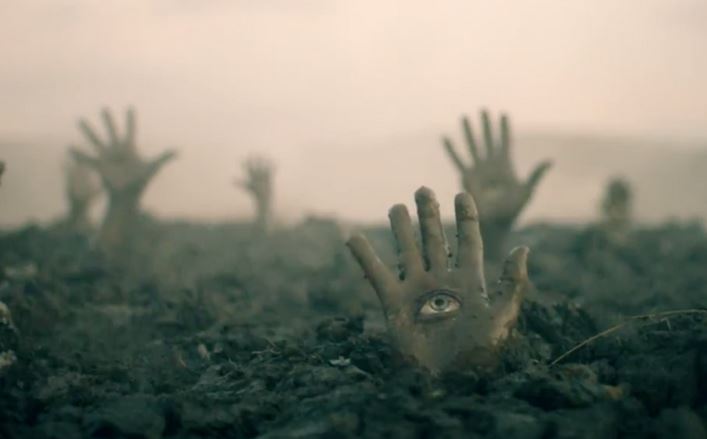 The hand mines were understandably agrieved that nobody had ever asked if they wanted chairs.
It's September 19th, 2015. Justin Bieber is at number one with "What Do You Mean," while Sigala, the Weeknd, Ellie Goulding, Calvin Harris and Disciples, and Rachel Platten also chart. In news since the whole Dream Crab infestation got cleared up, gunmen killed twelve in the Paris offices of Charlie Hebdo, a Saudi Arabia-led coalition intervened in the civil war in Yemen, FIFA was rocked by a corruption scandal when US officials arrested a host of officials leading to the farcical scene of Sepp Blatter handily winning reelection as FIFA President and then stepping down a week later, the newly elected leftist government of Greece held a referendum on whether to defy the European Union on debt repayment and then immediately ignored the result. In the week before the story aired Malcolm Turnbull replaced Tony Abbott as leader of the Liberal Party and Prime Minister in Australia, Jeremy Corbyn was elected leader of the Labour Party, and it emerged that Volkswagen had been cheating on emissions tests, while over the week it aired John Boehner announced his resignation as Speaker of the House ...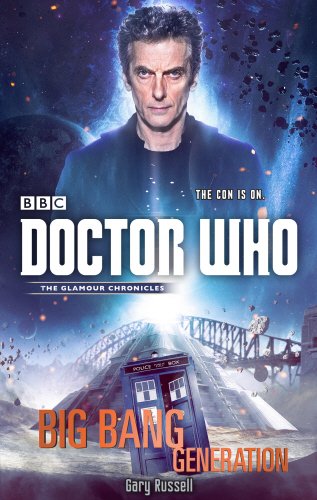 Books like this always pose something of a problem for the project. On the one hand, a book like this, in which Peter Capaldi's Doctor goes on an adventure with Bernice Summerfield, is irresistible to a project like this. Once I discovered it existed there was literally never a point where I considered not covering it. The new series intersecting with the Wilderness Years at the point where it's about to come as close to niche interest as it has been allowed to. The possibilities are vast. Except, of course, for the other hand, which is that it's by Gary Russell. I ranted a bit in the Blood Cell entry about the inexplicable failure of spinoff media to move beyond the same handful of names who have been around since the Wilderness Years, many of them firmly among the B-list of that era. But Gary Russell takes this to another level, or rather several of them. For one thing, he's been around far longer than the Wilderness Years, having been a prominent figure in Doctor Who at least since his 1984 Doctor Who Magazine review that described Warriors of the Deep as, and I quote, "a flawless story." While this ...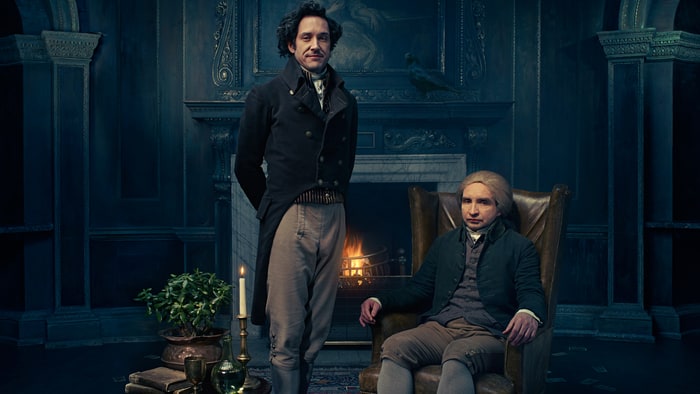 I'm not going to faff about pretending the justification for this involves Peter Harness's chances of someday showrunning Doctor Who. I mean, I'd obviously love if that happened, but I don't expect it (or think that we're in a place to talk about who should succeed Chibnall yet anyway). No, the reason I'm picking this as our stopover reality between Last Christmas and the start of Series Nine is more idiosyncratic: having declared Harness's debut the best Doctor Who story ever, I feel obliged to keep a bit of track of his work.
Anyway, this provides an interesting counterpoint to The Game. Like that series, it is an attempted breakout series that didn't quite work out. It was announced at about the same time as The Game, and went into production two months later. And like The Game, it lingered around not being released for a curiously long time. Its fate wasn't quite ignominious—instead of getting pre-empted by BBC America and then demoted to BBC Two, it stayed on BBC One but got burned off over the summer—but it was still visibly allowed to fail. To some extent, the same reason applies for both series, which is that they ...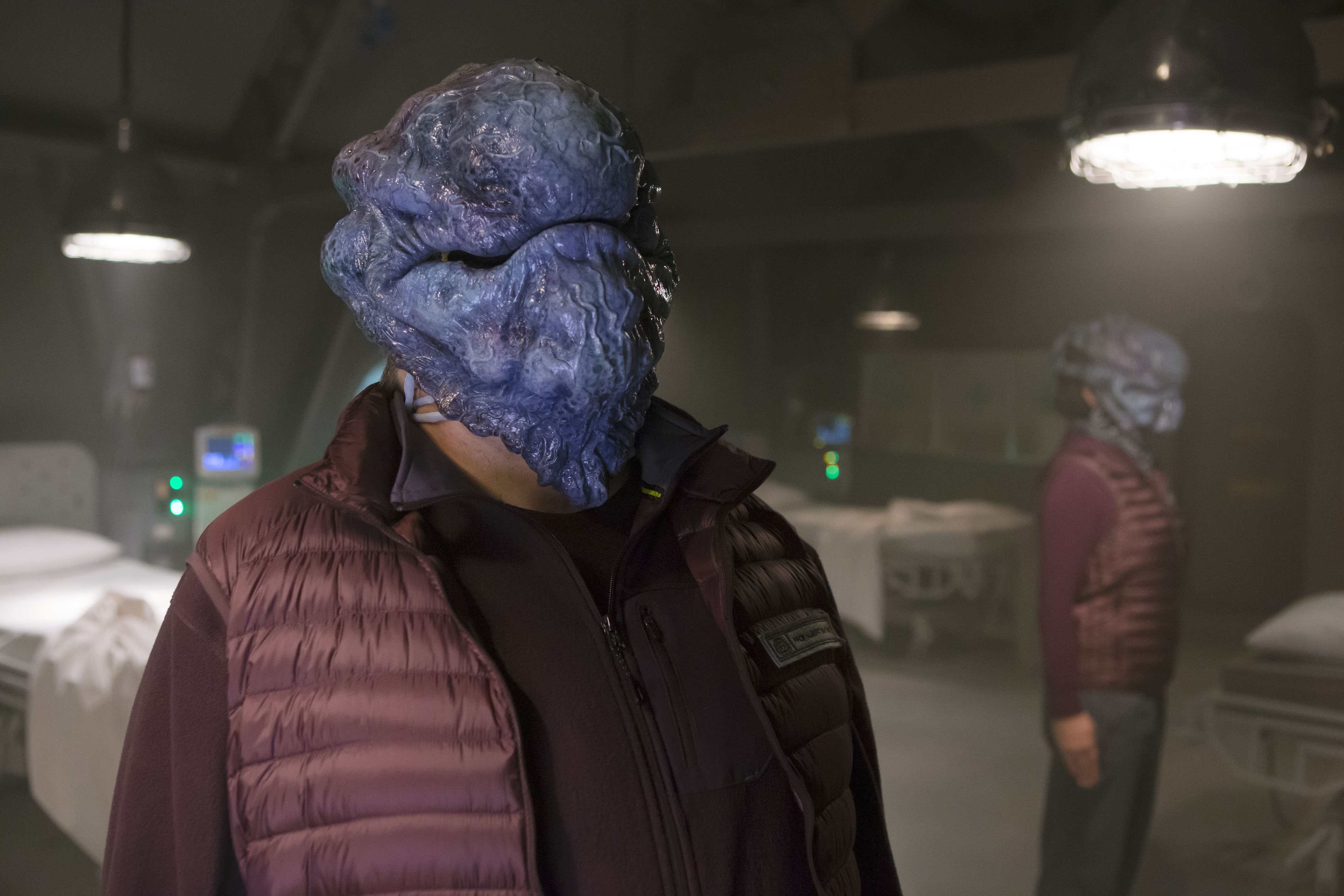 I have a cat with chronic upper respiratory issues, and about once a day she just starts sneezing really hard and snots all over her face.
It's December 25th, 2014. X-Factor winner Ben Haenow is at number one with "Something I Need," with Mark Ronson and Bruno Mars, Take That, One Direction, Taylor Swift, and Ed Sheeran also charting, the latter with "Thinking Out Loud," which has been clanking about the charts since before Deep Breath, cracking the top ten in the same week as Flatline, and not leaving it since. In news since the Brigadier returned from the dead as a Cyberman, the US resumed normal relations between the US and Cuba, while riots broke out in Ferguson after Darren Brown was not indicted. In the country we actually care about, meanwhile, Nicola Sturgeon becameFirst Minister of Scotland, while her predecessor Alex Salmond announced that he'll stand for parliament, and the Church of England allowed women to be appointed as bishops and Libby Lane became the first person to do so.
While on television, nothing; an entire episode that writes itself off as a dream. So Moffat is continuing in the vein of cheeky arrogance, doing ...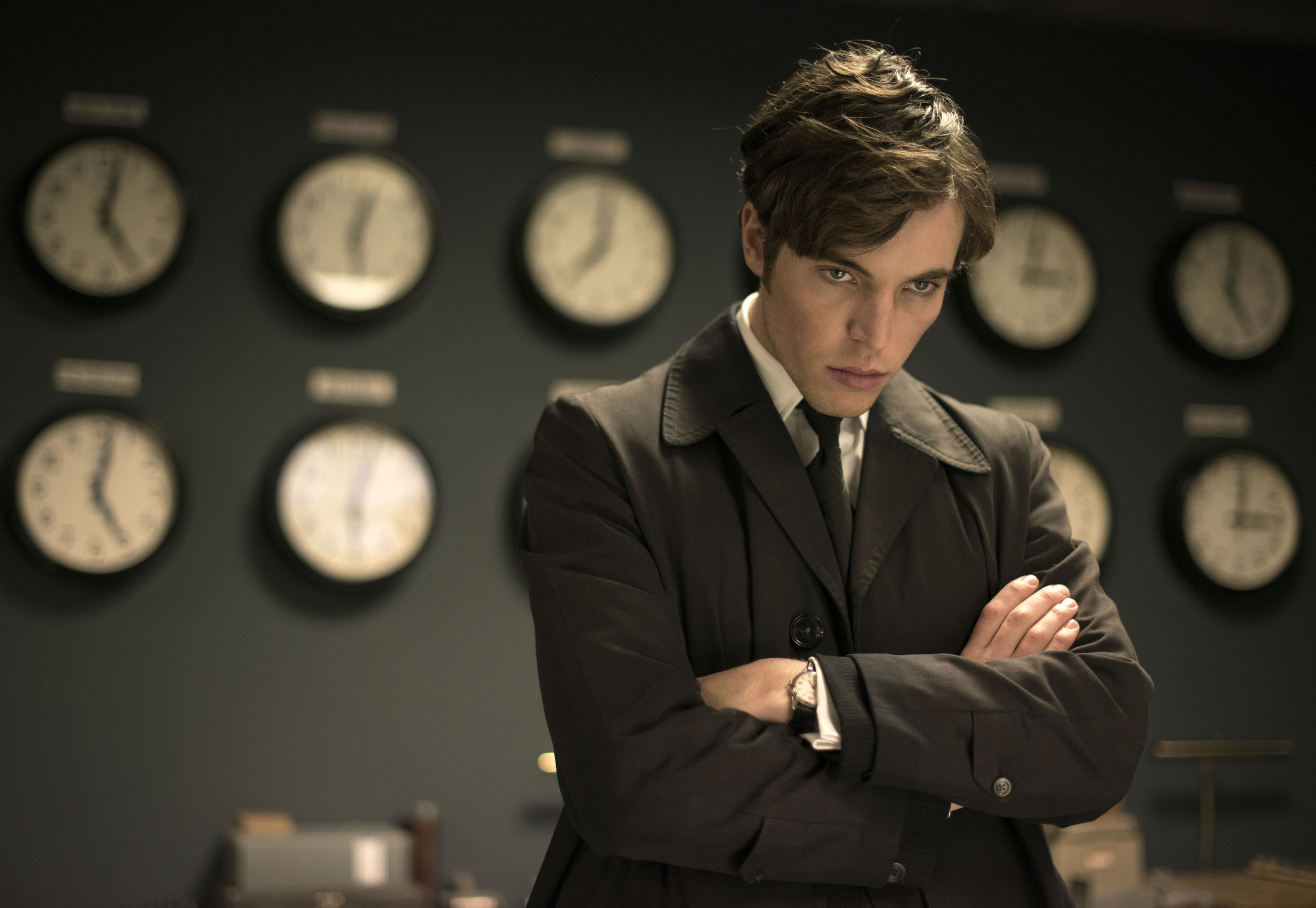 It's been a while since Toby Whithouse has entered our tale, and things have changed a lot since then. In the leadup to Twice Upon a Time Moffat joked that he'd had Whithouse write for every season, and the one time he didn't he made him write two the next season. This is true, but obscures the fact that Whithouse contributed to the first half of the split Series Seven such that there were three full years between A Town Called Mercy and his next contribution. When A Town Called Mercy aired he still seemed like one of the most likely heirs apparent. There remain rumors that in the fuss about Moffat's slower pace of production than Davies Whithouse had been offered the opportunity of stepping in as some sort of co-showrunner or to helm a single season, which he supposedly declined as the obviously poisoned chalice it was. And my past treatment of his work, going back to covering No Angels as a Pop Between Realities prior to School Reunion, has been rooted in the assumption that he'd probably get the job. Obviously that's not what happened, though.
So what's Whithouse been doing for two years? Well, that's ...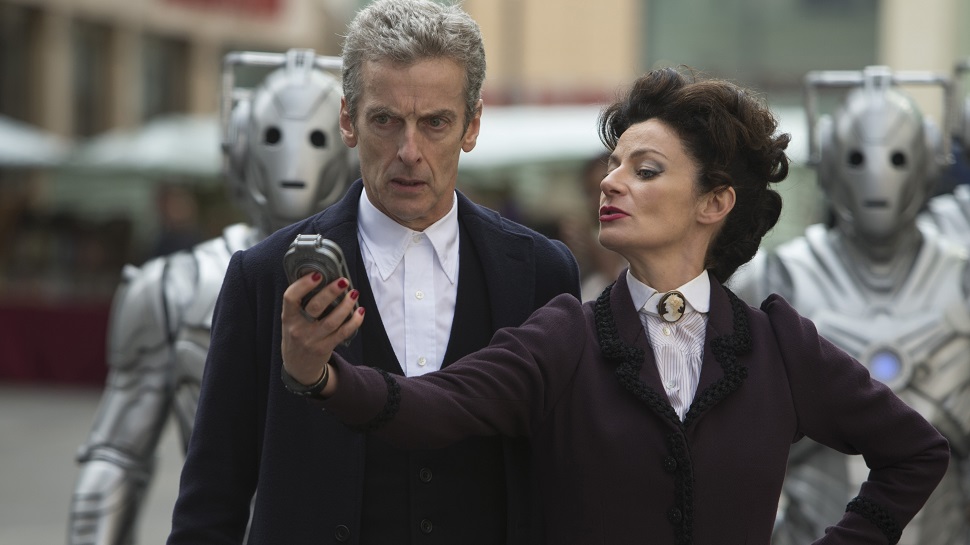 Missy shows off her new Photographic Vanity Eliminator
It's November 1st, 2014. Meghan Trainor remains at number one before Ed Sheeran's "Thinking Out Loud" unseats her. One Direction, Parra, Sam Smith, and Fuse ODG also chart. In news, Blaise Compaoré resigns as president of Burkina Faso, the IPCC repeats the fact that climate change is really bad, and Matthew Williams demonstrates his passionate Torchwood fandom by killing and eating a woman before being killed by a police taser. Also the US midterm elections happen, flipping the Senate back to Republican control and seeing a wealth of Republican governor elected.
While on television, Series Eight of Doctor Who takes its bow, finding itself ending in a strikingly different place to where it began. What started with a tentative classicism has steadily acquired a swagger and confidence unseen in years. There are a handful of periods in the series like this, where every trick works and every gamble pays off so that even a flawed experiment like In the Forest of the Night or The Chase comes off as sympathetic instead of as a faceplant. What is key about this is not merely quality—there are loads of good runs of ...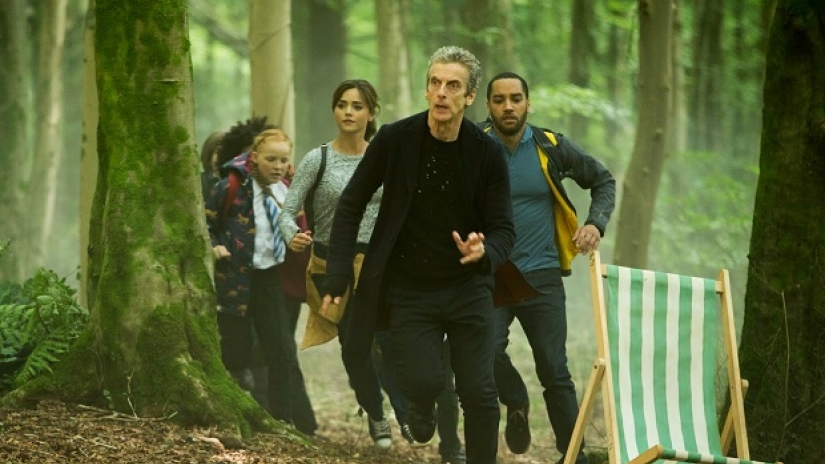 dat beach chair tho
It's October 25th, 2014. Ludvig van Beethoven has written Three Piano Trios, Op. 1, Joseph Haydn has written his 103rd and 104th symphonies, and Antonio Salieri debuts his opera Palmyra. In news, King Abdullah of Saudi Arabia dies, prompting David Cameron and Prince Charles to immediately fly to Saudi Arabia to pay their respects. Houthi forces seize the presidential palace in Yemen, leading to the resignation of the President. And in Marysville, Washington, a student with a handgun kills four people including a girl who had romantically rejected him. In another town where that sort of thing is all too familiar, a girl who doesn't know she is one watches television, where a forest grows from nowhere.
It's 1795. Mark Ronson and Bruno Mars are at number one with "Uptown Funk." Hozier, Ed Sheeran, Philip George, and Meghan Trainor also chart. In news, the Roman Catholic Church has beatified Pope Paul VI, while a man with a hatchet in New York City attacked two police officer. In Lambeth, William Blake, fresh off of the first printings of the combined Songs of Innocence and of Experience, goes for a walk. He happens upon ...