Viewing posts tagged fascism
Posted by: Jack Graham 1 month, 1 week ago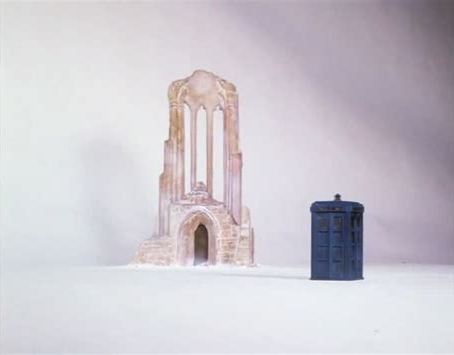 Paleolibertarianism was a consciously devised mutation of Austrian-influenced libertarianism, concocted by the late-20th century's most prominent devotee of Austrian dogma, Murray Rothbard (and his fawning cohorts).
Libertarianism today draws on several sources. Ayn Rand is the best known, but the more influential is arguably Murray Rothbard. (Rothbard's attitude to Rand fluctuated.) Rand is more influential for her 'ideas'. Rand is more accessible, despite putting up a superficial show of intellectualism. Rothbard is harder to get a handle on. Unlike Rand, he is a genuine intellectual – which is often a question of how one couches ideas rather than the ideas themselves. And he develops. And he writes long, involved, serious articles (though they get less serious-minded as he gets older). I would argue that his influence is less in actual ideas and more in the surrounding spheres of aesthetics/style and tactics/strategy. After all, in fusing libertarianism with conservatism to create paleolibertarianism, the libertarians consciously submerged certain libertarian ideas. What succeeded – from the libertarian point of view - was arguably less the fusion than the style: the strategic attempt to use populist reactionary politics to further the ...
Posted by: Jack Graham 5 months ago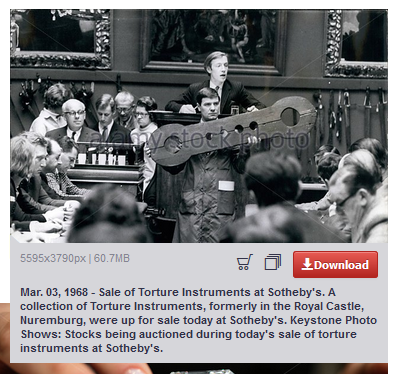 The glue which gums Rothbard's libertarianism, with its supposed veneration of personal liberty, to the politics of tyranny (white supremacy, anti-semitism, etc) is the baked-in project of conservatism, according to Corey Robin: the defence of privilege and hierarchy which is, or feels itself to be, threatened.
Libertarianism, via its ideological justifications for the hierarchy of employees and employers (as worked out in Hayek, for instance, in a passage we looked at), is also a general theory of capitalist hierarchy. It full-blooded libertarianism (which nonetheless takes its cues from the more polite and measured coded-savagery of Hayek) tells a story of supermen and parasites. Rand – much mocked as if she is a uniquely bizarre irruption - is just an idiosyncratically unhinged, pathological, and libidinous version of this. It's a form of panglossianism, in that everyone gets what the deserve – or at least the best any world is capable of affording them (in general). Hierarchy thus isn't just something apologised for – it is something rhapsodised. It isn't just unavoidable – it's actively good. Laudable. A mark of civilisation (in the moral sense). Libertarianism fetishises commodity relations to the point where it makes its politics from an aesthetic category error ...
Posted by: Jack Graham 5 months, 2 weeks ago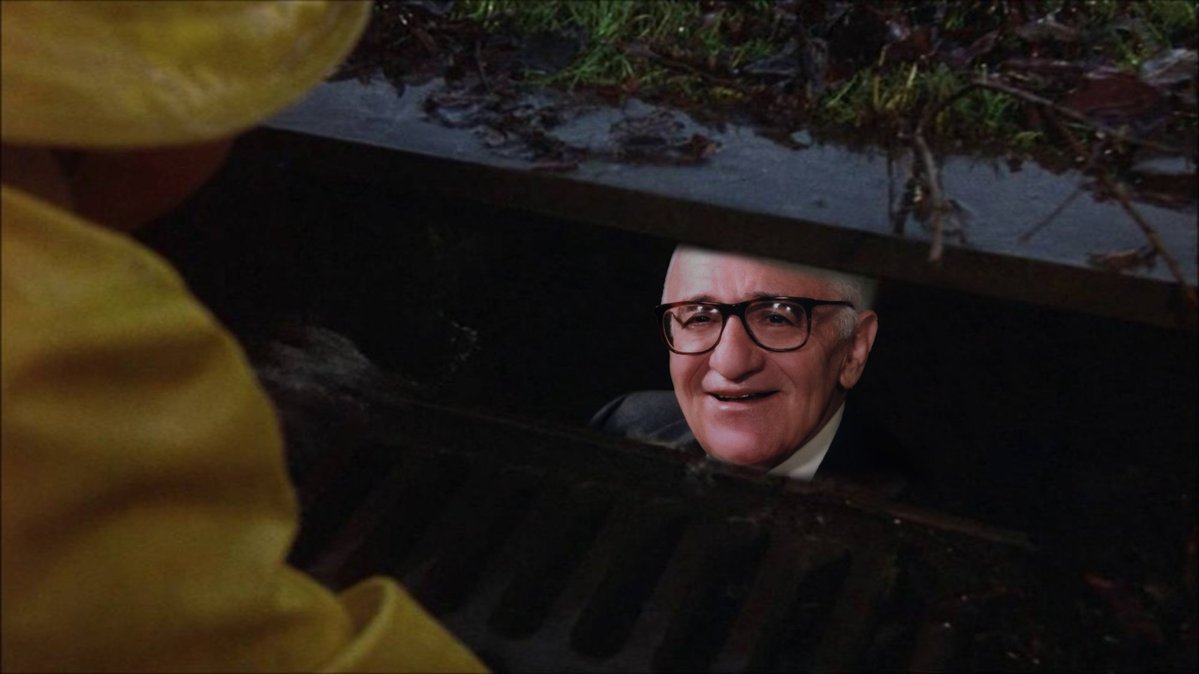 We all float down here, Georgie… no government to hold us down, you see…
With thanks to @gerofalltrades for creating this post's accompanying cursed image for me.
This article has been amended to remove an inaccurate claim that Reason magazine gave Milo's book Dangerous a flattering review. I got them mixed up with Skeptic magazine. My bad. Sorry. BTW, for interest's sake, the review in Skeptic was written by Dr. George Michael who received his degree from George Mason University.
*
Whereas many of today's libertarians and 'classical liberals' like to present their doctrine as somehow above or beyond the left-right divide (even as they enable fascists and agree with everything they say), Rothbard indulged in little such pretence. He was cynical and opportunistic. He was inconsistent and incoherent. But he wasn't confused. For him, libertarianism was, essentially, a reiteration of what he called 'the Old Right'.
For more on this, see a flatulent, blithering essay he wrote in 1992 called 'A Strategy for the Right'. You can read it at LewRockwell-dot-org. I won't link to it (because, while the SPLC might not come right out and say it, as far as I'm concerned ...
Posted by: Jack Graham 9 months, 3 weeks ago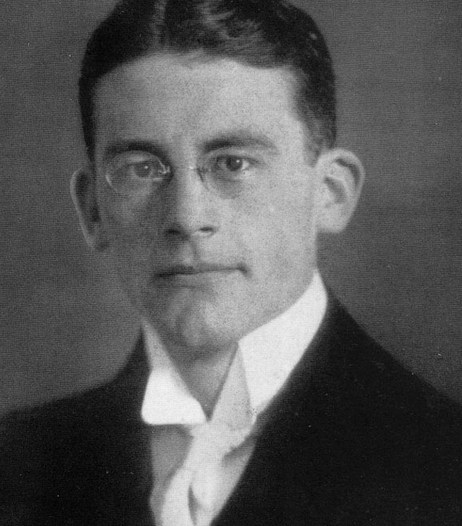 Okay, so Phil is now editing the full text of the Austrians essay for Neoreaction a Basilisk, but you can read the whole thing 'as I left it' (so to speak) at my Patreon in return for a monthly donation of just one measly dollar, thus proving that labour isn't the source of value.

Meanwhile, I will continue to post sections here which were cut from the essay for length reasons. My Patreon sponsors will get those at least a week before they're made public. For instance, next week's public post will go up at my Patreon - for patrons only - later today (probably). My patrons will also hopefully get early access to podcasts before they go up. Daniel and I just recorded a WWA Footnote cum Shabcast (Wrong with Shabthority?) on our mutual researches into the Right. That'll be along soonest. We also have three other podcasts in the works, including a WWA Footnote featuring all four of us talking about the Trumpaversary.

By the way, I want to publicly thank those patrons of mine who stuck by me during a long period when I was finishing the Austrians piece by racing to turn huge piles of notes ...
Posted by: Jack Graham 1 year, 10 months ago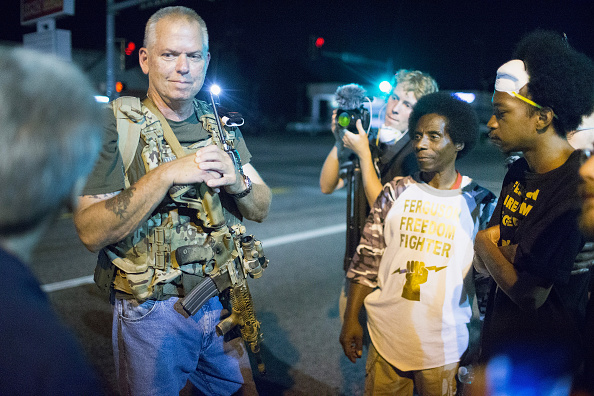 Or 'These Theses on Faeces and Fasces'
First some very important business. There's a new podcast in town, Wrong With Authority, created and starring myself and my friends, familiar to you all, Daniel Harper, James Murphy, and Kit Power. It's yet another movie podcast… but it's also about History. So that's exciting then. Specifically, it's about movies about historical events, and how full of shit they are. Our first episode is just out and it covers the movies Murder by Decree and From Hell (adapted from a graphic novel some of you may have heard of) and their relationship to the historical 'Jack the Ripper' murders. Download our first episode here. And please feel free to recommend and share. We won't mind, I promise.

*
As you probably noticed, the word 'fascism' is being thrown around a lot in response to Trump and his election. I don't happen to think terminological issues are unimportant. I think this issue is worth investigating.
For instance, I agree with Phil that the term 'alt-Right' cannot and should not be reduced to 'neo-Nazi'. Just to be clear (as if I haven't made it clear where I stand): this is not ...
Posted by: Jack Graham 1 year, 10 months ago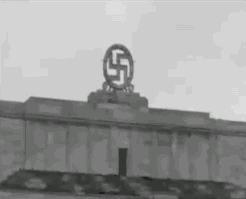 Or 'Faeces on Trump 2½'
Or 'Fasces on Trump'
So, a lot of people seem to be talking about fascism these days. It's the 'next big thing' stateside, they say. There are even some people who say it could catch on here in the UK. So I thought I'd take a moment to have a look at it and tell you what I think. So here goes.

First, a disclaimer: There are many perspectives on fascism. I've just written down mine. I have not gone into others here which I don't agree with. Because they're wrong, and the people who hold them WILL be punished.

Oh, and another disclaimer: Fascism shouldn't be reified into a 'thing' that can be easily and neatly classified. Fascism is a spectrum, not a discrete alien phenomenon. Fascism has contained many variations which have almost as many differences from each other as they do similarities: Italian Fascism, German Nazism, Spanish Falangism, possibly even Japanese militarism (this is hotly debated and I know comparatively little about it… which is my eurocentricity showing). Even so, certain essential common features can be delineated ...
Posted by: Jack Graham 3 years ago
Diversity and social justice issues were creeping into the Hugo Awards, or rather into the cultural artifacts they celebrate, as such issues creep into the culture generally. It happens because people are getting more and more interested in them, more open to them, and caring more about them. This is, by the way, the product of material struggles for recognition and equal rights by people who are marginalised by mainstream culture in the West (i.e. racist, sexist, transphobic, bourgeois-hegemonic culture). It must be stressed that such claims are not only valid on their face but also are represented, in artistic terms, by valuable work that deserves recognition.
The Puppies saw this trend and it infuriated them. Just as they are doubtless infuriated by any such progress, by the increasing volume of the voices they used to be able to talk over and down to with impunity, by the increasing - and increasingly recognised - validity of these voices, not only in themselves but in their abilities. The Hugos are, the Puppies think, their turf, just as the rabble of GamerGate, and the constituency they pander to, imagine that video games are
their
turf. They took ...
Posted by: Jack Graham 3 years, 3 months ago
Shabcast 6 is now available to download or listen to
here
...
BUT HANG ON!
This Shabcast is an accompaniment to this month's edition of Pex Lives (download or listen
here
), which features the long-awaited encounter between
Phil Sandifer
(from off of TARDIS Eruditorum) and 'Vox Day' (from off of fascism and fucking up the Hugo Awards).
Kevin and James have kindly turned the June installment of
Pex Lives
over to the Sandifer/Vox Day interview, in which Phil quizzes Vox about his attitudes towards two texts,
One Bright Star to Guide Them
by John C. Wright (which Vox loves and Phil hates) and Iain M. Banks'
The Wasp Factory
(which Vox hates and Phil loves).
One Bright Star...
slid into the Hugo noms on Vox Day's Rabid Puppies slate, by the way. Hmm.
Shabcast 6 is something in the way of an 'afterparty' for Phil, in which Phil chats with myself, Kevin and James about the Vox Day interview. Very much necessary listening. And lots of fun. After the serious business of the interview itself, the four of us kick back and have a chat which veers from the serious to the plain giggly ...