Viewing posts tagged gothic
Posted by: Jack Graham 1 year, 5 months ago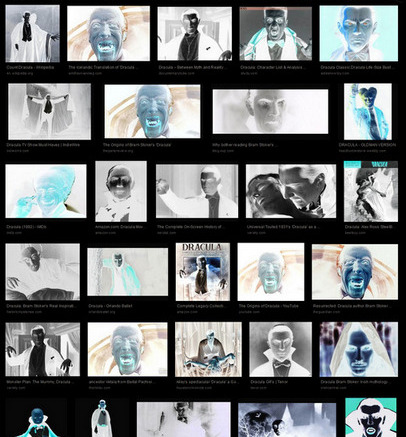 Dismembered Bits and Pieces of an Introduction;
A Fingerpost Pointing in Various Directions, Some Wiser to Travel Than Others

*
It would be obvious and banal to repeat the observation, employed by every hack journalist tasked with writing some bit of Dracula fluff, that "the Count will never lie down". Similarly, it would be obvious and banal to liken the spread of Dracula around the world and throughout culture to the exponential, viral expansion of vampirism that would ensue if vampires were actually real. It would be no more than stating the fact that Dracula is a successful commodity or brand. That is what successful commodities or brands do. They reproduce. Seemingly without human input and out of human control, to the point of threatening people. They seem to do this despite the fact that their reproduction is actually a result of human production. As with vampires, commodities are reproduced by the parasitism upon, and negation of, the human subject. Capital is the vampire battening on us, as Marx saw. Commodity production hollows people out. Capital expands as humanity shrinks. The similarity between the viral commodity and Dracula is a tautology, since it has been so successful precisely because it ...
Posted by: Jack Graham 4 years, 6 months ago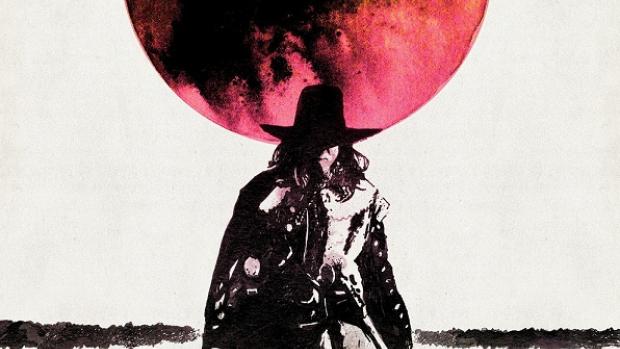 Okay, so the Iron Man thing seemed to go down well.  Thanks to everyone who read, commented, retweeted, etc.  I get the sense that my audience has just more than quadrupled in size, which is nice.
People new to my stuff may be unaware that I produce a regular Shabogan Graffiti podcast (or Shabcast, as I'm smug enough to call it).  (In fact, it's increasingly irregular, but in the sense of turning up more often that it should rather than less, so that's not a bad thing... unless you hate it.  But then you don't have to listen to it, do you.  Nobody's forcing you.) 
Pex Lives, my new Eruditorum Press colleagues, host the Shabcast for me and you can find my previous episodes archived here.  There are chats about Doctor Who, the Mckellen Macbeth, the Jonathan Miller Alice in Wonderland, the Hugo Awards and the Sad/Rabid Puppies, etc.
And here's a new one.  This time, I'm joined by the lovely and incredibly erudite Gene Mayes - of various Pex Lives appearances and his own excellent new blog Being and Time Lord - to chat about the Gothic. 
We also focus specifically on the ...
Posted by: Jack Graham 6 years, 4 months ago
"I have in my hand a piece of paper," says Mr Stevens, CEO of Global Chemicals, echoing Chamberlain in unconscious admission that his promises of a profitable truce in the class war will turn out to be worthless, "which will mean a great deal to all of you. Wealth in our time!"
The ex-miners, crowded around the gates of the closed pit, are unimpressed.
"When the National Coal Board were forced to close the pit last year..." Stevens begins.
"It were a shame, that was!" heckles one of the workers, in Ignorant Yokel Speak.
"No, my friends," says Stevens chummily, presenting himself as one of them, "we must not be bitter. We must face the facts."
Note the 'we'; the most abused word in political discourse. As in 'we're all in this together'.
"Coal is a dying industry," asserts Stevens.
The miners shout "Rubbish! Rubbish!"
When it happens in reality, the idea that the mines had to shut because they were unprofitable
will
be rubbish. Mining was
always
subsidised.
"Oil is our future now and the government agrees with me. They have not only given us the go-ahead for our plans, they have promised us money ...
Posted by: Jack Graham 6 years, 4 months ago
"We waited here in the dark space," booms the Dalek Emperor, "damaged but rebuilding. Centuries passed, and we quietly infiltrated the systems of Earth, harvesting the waste of humanity. The prisoners, the refugees, the dispossessed. They all came to us. The bodies were filtered, pulped, sifted. The seed of the human race is perverted. Only one cell in a billion was fit to be nurtured."
So, In Russell's rewrite of 'Revelation of the Daleks' (which would be a better title for this story than it was for Saward's script), the Daleks are no longer harvesting the elite. Brought to the brink of extinction, they have been forced to resurrect themselves from the 'dregs'... which seems to be synonymous with the contestants who lose game shows. The Daleks take the people who get knocked out before the finale. Because the Daleks have become TV producers. They've become the people who run
Big Brother
and
Trinny & Susannah
and
The Weakest Link
. They've become the bosses of reality TV. They've become Simon Cowell. (Which is kind of an insult to the Daleks, if you ask me.)
Big Brother, in our ...
Posted by: Jack Graham 6 years, 4 months ago
"All the resting ones I have used were people of status, ambition," says Davros.
The quintessential 80s heroes. They had themselves brought to his business, Tranquil Repose, when they wanted to pay to cheat the ultimate human frailty. Death was a weakness they felt they had a right to buy off. They paid to rest until they could be awoken and cured. They would then resume their positions of power. Money would conquer death. Just as Timon and Marx knew, as the ultra-commodity in a system of total commodification, money has a fantastic and phantasmic power. It can dissolve even the most drastic boundaries and oppositions. It can even make the dead into the living.
Davros' clients had the same dream as all ruling classes. Their ancient forebears had themselves buried in their finery, surrounded by their treasure, expecting to take it with them. If they couldn't take it with them, they weren't going. That was the logic behind the pyramids... and those monuments to dead pharoahs helped bolster the power of the living ones. They were a unified statement of divine and material power ...
Posted by: Jack Graham 6 years, 4 months ago
LIN'n'DA has allowed 'Mr Kennedy' into their little circle of friends. His determination to find the Doctor is the opposite of their desire to socialise & laugh while sharing their ideas & obsessions & histories. Even if much of what we know about LIN'n'DA is just Elton's garbled wish-fulfillment, it's still a nice story. Until Kennedy arrives. It's never the same again. Hierarchy is introduced, along with work schedules & targets & orders & timetables & a drive for objective 'results'.
"Though we had to admit," recalls Elton, "he was right. His methods were much more rigorous. It felt like we were getting closer & closer to the Doctor."
As if that had ever been the point.
"Umm, Mr Kennedy?" says Elton cautiously, raising his hand as though he's a kid at school trying to attract the attention of his teacher... & actually, LI'n'DA's headquarters now looks like a school room. The friends are sat at desks, toilng away individually & silently at private work. Mr Kennedy is every inch the teacher. He sits at the head of the room, behind ...
Posted by: Jack Graham 6 years, 4 months ago
Lytton and Griffiths are wandering across a quarry. It actually
is
a quarry. Something is being dug up or mined there, by slaves watched over by Cybermen.
Lytton has a device that detects Cybermen.
"There are two very close," he says.
"That's right!" shouts a very human voice from behind him.
Bates and Stratton - two escapees from the Cybermen's labour gangs - disarm and frisk Lytton and Griffiths.
Lytton has been looking for them, and they've been looking for him.
"Are they Cybermen?" asks the perplexed Griffiths.
"Almost," says Lytton, amused.
"This is what the Cybermen do to you..." sneers Bates, removing his glove and sleeve to reveal a cybernetic arm, a chilly construct of steel and pulleys. His metal hand closes on Griffiths' fleshy one and squeezes. Bates watched Griffiths' pain with dead eyes.
"How much of you?"
"Arms and legs."
Bates and Stratton are rejects from the Cyber-conversion process. The Cybermen turn their rejects - the ones that cannot be entirely consumed - into labourers in their quarry.
So... the Cybermen
start
with the arms and legs. The legs that give locomotion. The arms and hands that lift and move and ...
Posted by: Jack Graham 6 years, 5 months ago
In an opulent throne room, the Doctor and Romana are being entertained by Zargo and Camilla, two of the Three Who Rule. Plates are loaded with meat. Glasses are filled with dark red wine. The Lords are draped in fine fabrics and smeared in make-up to mask their strangely pallid faces.
"Well, you certainly do very well for yourselves here," observes the Doctor.
"We struggle to retain some remnants of civilisation," says Zargo, who evidently considers himself civilised.
"Well, you do better than the peasants," remarks the Doctor. He and Romana have recently been in a peasant hovel, where the half-starved, over-worked, rag-clad people reacted in terror at their aristocratic confidence.
"The peasants are simple folk," observes Camilla drily, "Richer fare would only distress them."
"Quite right," says the Doctor. (His pronunciation makes it sound more like 'Quite
trite.
') "Probably give them indigestion," he continues, "There's nothing worse than a peasant with indigestion. Makes them quite rebellious. I hear you've been having trouble that way."
"There are always a few ungrateful ones who do not appreciate all that we do for them," agrees Camilla, without a trace of irony.
"And what do ...