Viewing posts tagged history
Posted by: Jack Graham 4 years, 2 months ago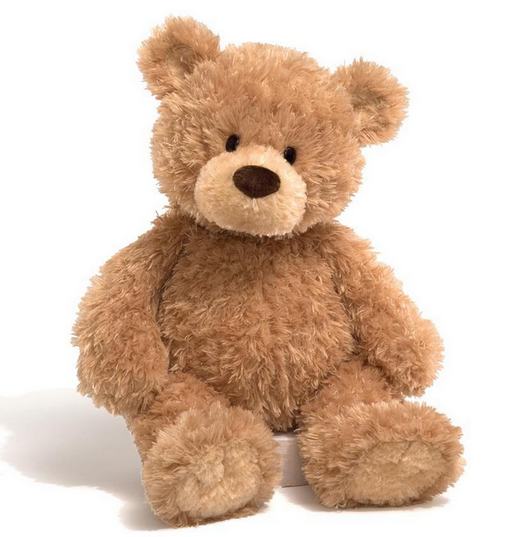 Or 'American History X-Wing'
Yes, it's the third and concluding episode in my trilogy of posts about Star Wars. I'm going to be making all sorts of generalisations about 'America' in this post. Please bear in mind, I don't mean them to apply to all American people. Far from it. I'm talking about mainstream historical narratives, and the culture industries, and ideology, and so on. Also, in keeping with tradition, I've included an unnecessary and irritating (but also rather cute, if you're honest) teddy bear. Oh, and in twenty years time I'll come back and reissue these posts with crappy extra passages edited in for no good reason.
Three political categories dominate the Star Wars galaxy: Republic, Empire, and Rebellion. This is the arrangement in The Force Awakens just as much as in the original trilogy. Indeed, it is the apparent impossibility of telling a Star Wars story in which the galaxy is arranged any other way which determines the inevitability that The Force Awakens will be, and has to be, a 'structre' (as covered in previous episodes).
Galactic politics is in a constant state of fluctuation, but the fluctuation is between these ...
Posted by: Jack Graham 5 years, 7 months ago
And one more. Please bear in mind, this is a fragment.
Marx saw creativity as essential to human nature. He famously once said that "Milton produced
Paradise
Lost
in the way that a silkworm produces silk, as the expression of
his own
nature". The difference is that Marx saw such creativity as a potential in all people, and believed that class society stunted such potentials in the majority by forcing them to do work that was alien to their natures.
Yet there is some truth to the idea of progress in the history of class society. Marx is quite comfortable – sometimes a little too comfortable – with the idea that the accumulation of capital can also be the accumulation of progress, that even the imperialistic development of class society can push people 'forwards'. It's just that he also sees horror in the process, eventually calling the 'progress' that British imperialism and capitalism brought to India as resembling a "hideous, pagan idol, who would not drink the nectar but from the skulls of the slain." This is far from an unproblematic way of putting it, but the point stands.
It is a point ...
Posted by: Jack Graham 6 years, 4 months ago
What can I do but cheat?
Three moments, not in chronological order.
1
Barbara Wright is in a junkyard. She walks into a Police Box. She's in a large, brightly lit control room.
This can happen on screen because of the
cut.
The material conditions of TV production, manifested as a splicing together of two recorded moments into the appearance of one fluid event, makes this possible. We have "discovered television". We can put huge buildings inside small boxes. We can put Narnia inside the wardrobe; Wonderland inside the rabbit hole. The quintessential trait of British fantastic literature for kids - the eccentric relationship of impossible spaces - can be made visual.
Doctor Who
's very nature as storytelling is utterly bound up with the limits of the material conditions of television production. So much so that living on that limit became its
raison d'etre
. Its development has always been inextricably connected with what can materially be done, and how it is done. And what it has done has always developed what it wants to be able to do next. As I've said
elsewhere
, 'The Space Museum' pushes ...
Posted by: Jack Graham 6 years, 4 months ago
The Doctor has refused Enlightenment. Turlough is nonchalantly (rather too nonchalantly) picking at his fingernails when the White Guardian offers him a share.
"It's a diamond," he says, staring at the massive, glowing crystal, "The size! It could buy a galaxy. I can have that?"
The White Guardian tells him he can.
"I would point out," interjects the Black Guardian, "that under the terms of our agreement, it is mine... unless, of course, you wish to surrender something else in its place. The Doctor is in your debt for his life. Give me the Doctor, and you can have this," he indicates the crystal, "the TARDIS, whatever you wish."
Turlough is evidently extremely tempted. He has to struggle with himself. When he shoves it towards the Black Guardian, it couldn't be more obvious that he is angry and disappointed with the choice he feels have has to make.
"Here," he shouts petulantly, burying his face, "take it!"
Even so, he does make
that
choice.
The Black Guardian bursts into flames and vanishes, gurgling and screaming.
"Light destroys the dark," comments the White Guardian. "I think you will find your contract terminated," he tells ...
Posted by: Jack Graham 6 years, 4 months ago
"My goodness..." says the Doctor as yet more fine fare is brought to the Tharils already-laden table, "You live like kings."
"We
are
kings," says Biroc impassively. He merely states it as a fact. He is both part of this feast and an observer of it. He was at it, and now he returns later in his personal timeline. He can travel along his own trajectory. He sits at a table he once sat at long ago, in the same seat. He acknowledges this past life and does not disown it, yet he does not embrace it either. His tone is neutral. Truthful.
Meanwhile, at the same table many years later, after history has revolved, men - who make their living capturing, chaining and shipping creatures like Biroc for sale and industrial use - are sitting down for their lunch break. They pass round sandwiches, pickles, thermos flasks.
Their boss, Rorvik, regards them with the wary contempt that only a truly stupid person can feel for those slightly more stupid than he is. He has so little success trying to make them listen to his inanities that he has to wave his ...
Posted by: Jack Graham 6 years, 5 months ago
In an opulent throne room, the Doctor and Romana are being entertained by Zargo and Camilla, two of the Three Who Rule. Plates are loaded with meat. Glasses are filled with dark red wine. The Lords are draped in fine fabrics and smeared in make-up to mask their strangely pallid faces.
"Well, you certainly do very well for yourselves here," observes the Doctor.
"We struggle to retain some remnants of civilisation," says Zargo, who evidently considers himself civilised.
"Well, you do better than the peasants," remarks the Doctor. He and Romana have recently been in a peasant hovel, where the half-starved, over-worked, rag-clad people reacted in terror at their aristocratic confidence.
"The peasants are simple folk," observes Camilla drily, "Richer fare would only distress them."
"Quite right," says the Doctor. (His pronunciation makes it sound more like 'Quite
trite.
') "Probably give them indigestion," he continues, "There's nothing worse than a peasant with indigestion. Makes them quite rebellious. I hear you've been having trouble that way."
"There are always a few ungrateful ones who do not appreciate all that we do for them," agrees Camilla, without a trace of irony.
"And what do ...
Posted by: Jack Graham 6 years, 6 months ago
On 'The Space Museum'
Recently, while tracking some hits this blog received, I discovered a new
Doctor Who
podcast called
Pex Lives
. It's great stuff, well worth listening to... and I'm not just saying that because the guys who make it - Kevin Burns and James Murphy - kindly linked to me and mentioned me in one of the episodes. Their third and latest podcast is just out, and centres upon 'The Krotons'. Their second podcast is about 'The Space Museum' and they delve into the piece with lots of wit (in both senses of the word) alongside anarchism, Tolstoy, progress and political change. Not many
Who
podcasts touch on stuff like this. My favourite quote: "we're both ambivalent about violent revolution". (For the record, so am I.) It also helps that they both have likeable voices. Kevin sounds like Terry Gilliam (i.e. he has one of those American voices that sounds as though it is filtered through a permanent grin of enthusiasm) and James sounds like a gigantic, sentient, wryly raised eyebrow that has somehow gained the ability to talk with the voice of a hip-hop DJ. Even ...
Posted by: Jack Graham 7 years ago
It occurs to me that
this
post (in which I had a go at 'The Reign of Terror' for giving us a thoroughly reactionary and misleading picture of the French Revolution) should've been called 'That Isn't Right'. So I've given that title to this post instead, which is also about all manner of wrongness in the representation of history.
I wasn't going out on much a limb dissing 'The Reign of Terror' (the acronym of which is TROT, amusingly enough); nobody is terribly attached to it. 'The Aztecs', by contrast, is one of those stories that fan opinion tends to think of as irreducibly Good. It isn't that everybody likes it, but anyone trying to say that it's Bad definitely has the burden of proof upon them.
I'm not actually going to say that it's bad, as such. On the whole, it's very well made. But....
Black and White and Red All Over
"Tell me, Aged Servant of Yetaxa...
do you approve of interracial marriage?"
Firstly, the Aztecs are played by white people. It's not easy to tell for sure, but it looks like at ...