Viewing posts tagged horror
Posted by: Jack Graham 1 year, 9 months ago
This Post is Based on a True Story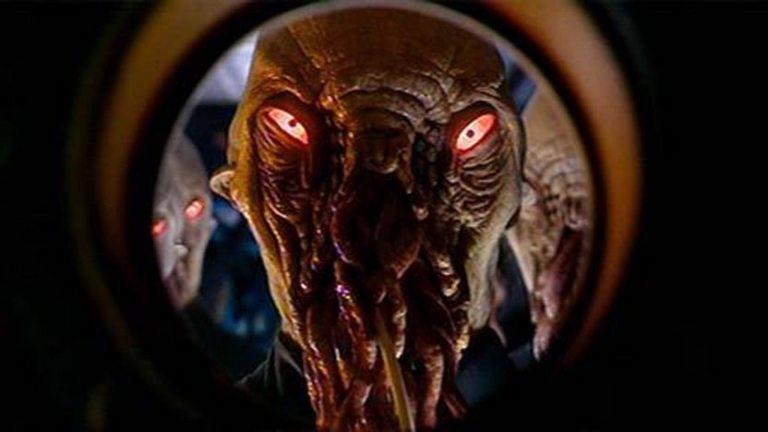 Let's start on familiar but seemingly irrelevant territory.
In the Doctor Who story 'The Satan Pit' (and its interesting that this happens in the most openly Horror-inspired story of the new series to that point), the Doctor fights against the possession of the Ood by the Beast, but not against their possession by the humans. He implicitly sees one form of possession – psychic possession by an alien force – as sinister and illegitimate, while seeing another – the reduction of an entire race to owned things, to property – as normal and acceptable, or at least a non-urgent issue. (In a relatively rare example of the new series really doing what it claims to do all the time, this 'mistake' on the part of the Doctor does actually come back to bite him later, and he does actually seem to learn from it.) This sort of thing is not unique to the new series, or even to that story within the new series. But why is it that one form of possession is recognised as evil while the other is seen as legitimate, at least ...
Posted by: Jack Graham 1 year, 10 months ago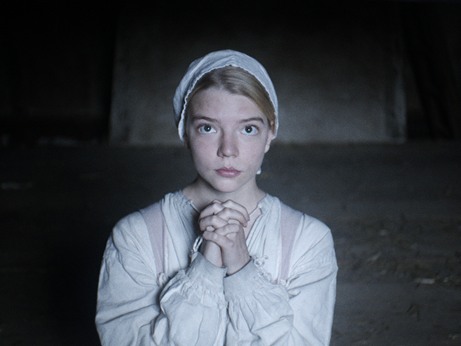 This post is based on a true story.
(SPOILERS for various films)
The Conjuring movies are about good and bad women. In the first movie the central antagonist is the spirit of a dead witch who killed her own baby and then herself, and whose spirit subsequently possesses every women who movies into her house, or onto her former grounds, and makes them kill their own children. The ultimate evil then, for a woman, is to pervert the virtue of motherhood. In the story, a mother of five daughters finds herself in the home of this dead witch, gradually possessed by her. Her ultimate salvation, the thing that enables her to defeat the witch who is possessing her and trying to make her kill her daughters, is a memory of a perfect family day at the beach. Yes, that's right - in the end, all it takes is for Elaine Warren (psychic investigator) to touch the woman's head and enjoin her to remember family values. Ed Warren's attempt at an exorcism fails, but Elaine is able to connect with the possessed woman directly, via their mutual motherhood. This connection allows the possessed woman ...
Posted by: Jack Graham 1 year, 11 months ago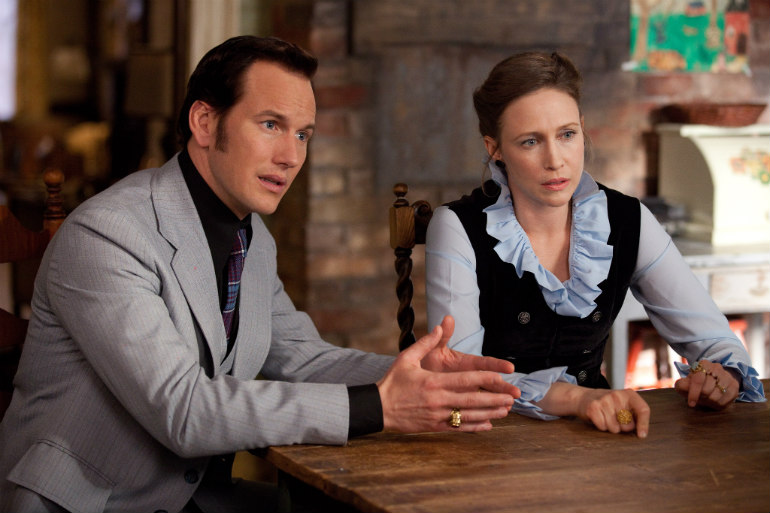 This post is based on a true story.
The Conjuring movies are interesting for various reasons. There is, for instance, the way they use the 1970s themselves as a source of horror.
Actually, this sort of thing has been happening for a while now. As far back as The Sixth Sense, 70s clothing has been pulled into the mix. Moreover, Sixth Sense borrows heavily on the detached, clinical style of certain 70s and early-80s horror movies, such as The Exorcist and The Shining. You know the kind of shot I'm talking about. Steady or static shots of carefully framed tableaux, often in deep focus, usually with something irrational or horrific intruding matter-of-factly into an otherwise domestic, mundane, or banal – perhaps even aggressively banal – setting. The resurrection of this stylistic tick is in marked - probably conscious - contrast to other styles of horror filmmaking which were on the rise at the time, most particularly the 'found footage' style, the early phase of which was exemplified by The Blair Witch Project. Both styles were probably, in their different ways, reactions against the styles predominant in the late 80s, which tended to be very ...
Posted by: Jane Campbell 2 years, 6 months ago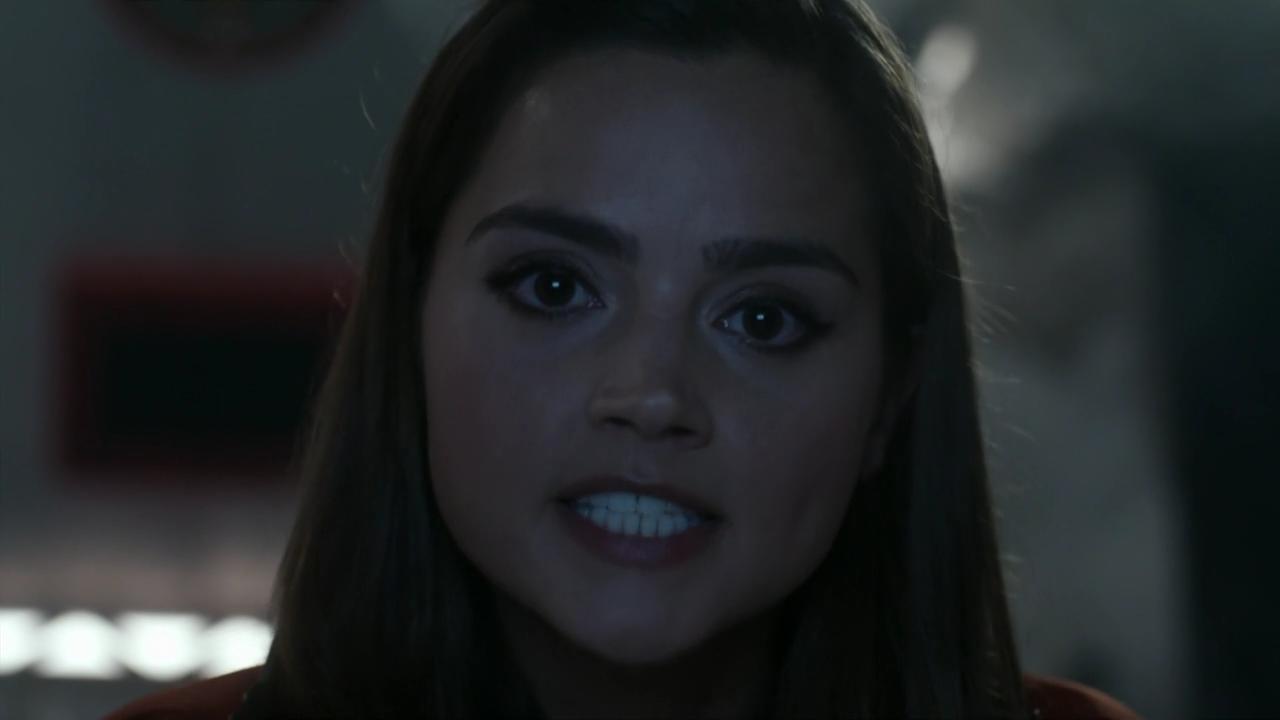 …and Zygons.
First, Kill the Moon. No, wait, first, what do I mean by "genre competition" and why in the world would anything like that matter? So let's go back and review what's already been established via TARDIS Eruditorum. Most readers here should be familiar with the term "narrative substitution," which is what happens when we're toodling along, all genre-savvy and boned up on TV Tropes, and suddenly the rug is pulled out from under us and the story we think we're watching turns into something else.
Phil coined the phrase in his review of A Good Man Goes to War, where the "male revenge for his hurt woman" story trope is rejected for something quite different – instead, it turns into a story of Grace, which is delivered not by the Doctor, but by River Song. Or we might look at the "epic season finale" of The Pandorica Opens and how the fulfilled narrative collapse is supplanted by a small, intimate story of one family.
What we get in Kill the Moon is something similar, but it is structurally different, not to mention ramped up to 11. Rather than giving us one story, and then substituting ...
Posted by: Jack Graham 3 years, 3 months ago
Spoilers.
So, my pre-ordered copy of the much-critically-fawned-upon 'horror' film
The Babadook
arrived this morning. And I've just watched it.
What a load of crap.
Look, I get what was being attempted here. And it was attempted with a lot of sincerity, and some excellent acting. But, really, what was the point? Depression is a terrible thing. Yes, we know. We all bloody know. Even those of us lucky enough to have escaped direct experience of depression know that we have escaped something terrible. Grief is a terrible thing too. Likewise. It's better to connect with and love your kids than to not. Yes. I don't have kids and I know that. These are trite morals.
Of course, there's no reason why you couldn't make a film carefully exploring these issues, delineating the experience of suffering from grief and depression so bad that it paralyses even your ability to love your own child. But if that's what you want to talk about, do so. Make a film about depression. Make a film about mental illness. Make a ...
Posted by: Jack Graham 6 years, 6 months ago
Further to this post, in which I sketched out the ideas of the author China Miéville concerning the relationship between the tentacular and the Weird, and the superpositioning of the Weird and the hauntological in monsterology (please read that before you read anything below), here's my first attempt to look at Doctor Who through that lens.

'Horror of Fang Rock' (1977) seems like an obvious first port of call.  Set just before the First World War (in other words, in the years of the rise of the semiotic octopus, just before the explosion of the Weird), the Rutan is a tentacular monster, though the tentacles are rarely seen and, on the whole, the creature seems more like a jellyfish (even down to its "affinity with electricity").



It seems to be a manifestation of the nebulous electrified military modernity that the character Reuben so resents and fears.  It seems permeated with technology through its affinity with electricity.  It uses the generator, speaks of its ability to shape-shift as a "technique" and leaves bits of its own alien tech all over the place, including a "signal modulator" that chimes thematically with all the concentration on the lighthouse's wireless telegraph ...
Posted by: Jack Graham 6 years, 6 months ago
In his fascinating essay 'M.R. James and the Quantum Vampire' (the link is to a PDF), the author and theorist China Miéville wrote:


The spread of the tentacle – a limb-type with no Gothic or traditional precedents (in 'Western' aesthetics) – from a situation of near total absence in Euro-American teratoculture up to the nineteenth century, to one of being the default monstrous appendage of today, signals the epochal shift to a Weird culture.

Miéville charts the way that the cephalopodic suddenly erupts into late 19th-early 20th century "teratology" (monsterology), with conflicted foreshadowings and pre-disavowals (Verne, for example, and Victor Hugo) leading up to a story called 'The Sea Raiders' by H. G. Wells, in which previously unknown squidular monsters suddenly surface and go on an inexplicable rampage off the British coast, and on to the "haute Weird" of William Hope Hodgson and, especially, H. P. Lovecraft.

In this Weird tentacular, Miéville sees much significance.  His argument, as I've gathered from the essay mentioned above (and from listening to various talks he's given), is that the squidular, tentacular and cephalopodic, but especially the octopoidal, arises as a teratological metaphor to supply a need felt by those writers travelling ...
Posted by: Jack Graham 7 years, 6 months ago
Happy Hallowe'en.
I was watching
The Bride of Frankenstein
yesterday; appreciating the fact that James Whale invented the self-analysing comic horror film decades before Wes Craven thought it would be tremendously cute to have characters in a slasher film talk about the narrative rules of slasher films.
At one point, the insane, camp, gin-swigging Dr Pretorius (played by the ridiculously watchable Ernest Thesiger) shows Frankenstein (Colin Clive) his collection of creations: tiny people that Pretorius grew from cultures and... well, it's pretty much indescribable. Watch it for yourself. If you've never seen it, you need to.
It isn't explicitly said, but clearly both Pretorius and Frankenstein anticipate (the former with relish and the latter with fear) the breeding of a new race. Pretorius, for all his campness and his disdain for every human female he meets, seems interested in the breeding potential of these creations of science.
Meanwhile, Frankenstein's monster turns out to have survived the first film and, having learned to talk, expresses his demand for a "friend"... by which he is taken to mean a woman with whom he can ...