Viewing posts tagged imperialism
Posted by: Jack Graham 1 year, 6 months ago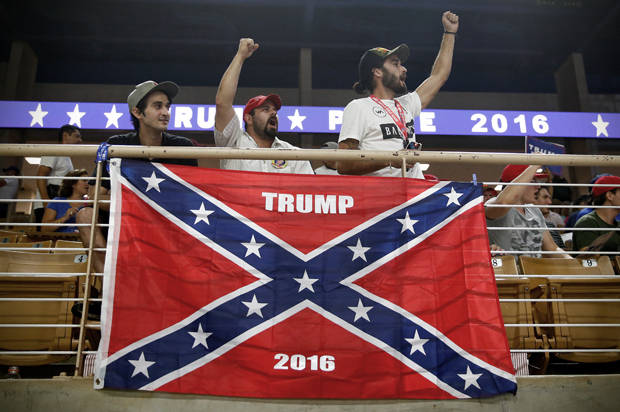 Fascism, of course, always had a lot more in common with classical liberalism than most people realise. Fascism was built around the defence of private capitalism. Far from being the ideologically ultra-statist economic nightmare of right-wing mythology, fascist economics was complex and opportunistic. It sometimes used nationalisation as well as privatisation. Indeed, as Germa Bel has shown, the Nazis did so extensively, to the point where one could call them forerunners of neoliberalism. But there's no denying that statism was a part of the Nazi economic strategy... but then so did liberalism always use the state as a way to protect and extend capitalist interests. Indeed, fascism – being a product of twentieth century capitalist imperialism – is the product of an era when the interests of the state fuse, to a large extent, with the interests of blocs of domestic capital, thus making state-run imperialism essentially a form of public-financed 'primitive accumulation' on behalf of national capitalists. Many big capitalists - generally from heavy industry, for material reasons, as Daniel Guerin pointed out - understood this and sympathised with and/or subsidised fascist movements. But more generally, fascism emerges from the liberal capitalist epoch ...
Posted by: Jack Graham 1 year, 6 months ago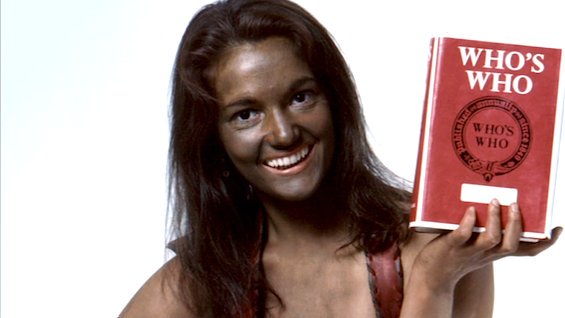 "There has never been a document of culture, which is not simultaneously one of barbarism. Not even Doctor Who."
- Walter Benjamin, 'On the Concept of History' (quoted from memory)
*
Where was I?
Oh yeah, it's unfair to pick on 'Talons of Weng-Chiang' for being racist because all Doctor Who is racist.
So what do I mean by that?
Well, I don't just mean that there are lots of stories in Doctor Who that contain implicit or explicit racist ideas, representations, or implications … though it does, and it might be worth going through some of them.
There's 'An Unearthly Child', for instance, which associates 'tribal' life with brutishness and savagery, and suggests that tribal people need to be taught concepts like friendship and cooperation by enlightened Western liberals from technologically advanced societies… as if, historically, enlightened Western liberals from technologically advanced societies haven't been the ones slaughtering tribal peoples. Native peoples, by the way, know what friendship and cooperation are. Sometimes better than us. And we are talking about native peoples in 'Unearthly'. Because of Europeans' historic encounters with native peoples as European imperialism and colonialism spread across the globe, we've come to associate the notion of ...
Posted by: Jack Graham 3 years, 7 months ago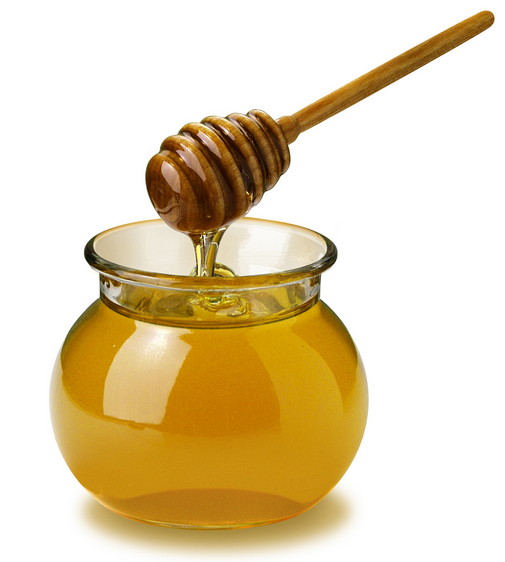 Yes, I use the Oxford comma. I use it because it is sensible, stylish, and clarifying.
Oh, and this is Part 2 of Shabcast 23, featuring the continuation of my latest chat with Daniel Harper. I think the title is pretty much self-explanatory.
That's my thing now. Self-explanatory titles. And Oxford commas. They're my thing too now. And irrelevant commentary on my own style.
Self-explanatory titles, irrelevant commentary on my own style, and Oxford commas.
See, they're nice aren't they? If that comma hadn't been there, before the 'and', it could've looked like I was saying I now make irrelevant comments about my own style and about Oxford commas.
And clearly I would never make irrelevant comments about Oxford commas.
*
By the way, here's a link to Rebecca Watson's video (referred to in the Shabcast), in which she mentions (in passing) that a guy tried to chat her up in a hotel elevator in the wee small hours, and that, guys, it's probably not a good idea to do that. That bit starts around 4:30.
Further to the discussions about ...
Posted by: Jack Graham 4 years, 6 months ago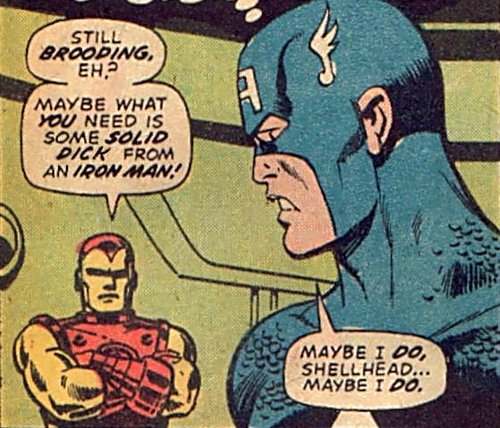 NOTE: This article has been amended to correct factual mistakes and clarify arguments.
Iron Man (2008), starring Robert Downey Jnr. and directed by Jon Favreau, is objectively one of the most evil films ever made. Possibly the most evil, actually.
Boilerplate
I'll get around to justifying that opening statement in a bit. But first, I just want to say… ahem… fuck Tony Stark. Seriously, fuck him. The arrogant, smug, privileged, sexist, immature, selfish, capitalist prick. The rich, preening, self-satisfied asshole. The callous, self-involved, vainglorious, narcissistic wanker. This guy isn't charming or funny or lovable. He's scum, masquerading as humankind's best friend. He's the 1% as saviour of the world, at a time when the 1% are directly and knowing destroying the world. He's the smiling face of the anthropocene (or rather capitalocene) extinction. He's genocidal imperialism as (lone) humanitarian intervention. He's neoliberal capitalism and neoconservative foreign policy as a series of bad-boy quips. He's private capitalist industry as heroism. He's mega-wealth as heroism. He's white male privilege as heroism. He's militarism, imperialism and American exceptionalism as heroism. He's the War on Terror as heroism. He's everything sick and twisted and rotten and filthy and evil and insane ...
Posted by: Jack Graham 5 years ago
Ah, thank heavens for NATO, those white guardians of light and order. And boo hiss to those nasty old Russians. It's a good job 'we' don't behave like 'them'. NATO is proof of 'our' sanity (in both senses: rationality and cleanliness), isn't it?
Human Rights Watch has conducted a thorough investigation of civilian deaths as a result of NATO action. On the basis of this investigation, Human Rights Watch has found that there were ninety separate incidents involving civilian deaths during the seventy-eight day bombing campaign. Some 500 Yugoslav civilians are known to have died in these incidents.
We determined the intended target in sixty-two of the ninety incidents. Military installations account for the greatest number, but nine incidents were a result of attacks on non-military targets that Human Rights Watch believes were illegitimate. (Human Rights Watch is currently preparing a separate report with a full analysis of our legal objections to the choice of certain targets.) These include the headquarters of Serb Radio and Television in Belgrade, the New Belgrade heating plant, and seven bridges that were neither on major transportation routes nor had other military functions.
Thirty-three incidents occurred as a result of attacks on ...
Posted by: Jack Graham 5 years, 1 month ago
In the wake of the Chapel Hill murders, people of Left-wing persuasion have been doing a lot of talking about the double standards which are applied to murder when it's Muslims being murdered by non-Muslims rather than the other way round. All very true. If a Muslim had been the murderer in Chapel Hill, and his victims had been non-Muslim, we'd now be hearing the mainstream media (let alone the conservative media) talking about 'terrorism', the pundits would be giving us their standard reheated 'clash of civilisations' rhetoric, pontificating about the inherently violent nature of Islam, asking Muslim 'community leaders' to address the cancer of extremism in their midst, etc etc etc, ad nauseum, ad infinitum. Hell, Charles Windsor might even open his empty head again to release some more racist platitudes about the need for Muslims to 'conform' to 'our values' (there is no 'us' or 'we' or 'our', Mr Windsor. Please fuck off). There certainly wouldn't be anybody desperately trying to spin the murders as nothing more than a dispute over a parking space, or the product of the singular demons of a lone nut.
But we don't actually need to theorise what might ...
Posted by: Jack Graham 5 years, 6 months ago
It is incredibly depressing to realise that I have been asking the rulers of the state I live in to refrain from bombing Iraq
for my entire fucking life.
There's an extent to which the 'it won't work' critique is entirely valid as an objection to waging yet more war upon the Middle East. Because the surface aim of the politicians is almost certainly to impose 'stability' on 'the region'. They like stability. No threats to embarass them, no revolts to topple their friendly dictators, no threat to Israel, no danger to neoliberal exploitation of local resources and markets, etc. And, as has been shown, it doesn't work. They try and try to bomb the Middle East into passive compliance, and all they succeed in doing is generating more troubles for their empire.
This is, of course, what empires have always done. Create the problems of tomorrow by viciously conquering the problems of today.
But there's another sense in which the 'it won't work' argument is fatally flawed, because there's a sense in which it
does
work. It may never achieve 'stability' but it does keep the ...
Posted by: Jack Graham 5 years, 6 months ago
Triggers
Apparently, they've found out who Jack the Ripper was.
Maybe
. At least, so says the
Daily Mail
, and a bloke who's written a book about the case, and who owns a business selling 'Ripper' tours. So, reliable and unbiased sources.
Turns out, Jack the Ripper was... some guy.
Who'd have thunk it?
So, will this put a stop to the lucrative Ripper industry? The books, movies, walks, etc?
No, of course not. Like all previous unmaskings, it'll just fuel the fire, even if this unmasking turns out to rest on marginally better evidence that some hack's ability to create anagrams, or an evidently untrue story told by a publicity hound, or the baseless hunch of a crime writer, or an obviously forged diary, or the manufactured bad reputation of a dead one-time heir to the throne.
Because, contrary to what everyone ever has always said about Jack the Ripper, interest in the case doesn't stem from the fact that the murderer was never caught. It stems from the appeal of the degradation, humiliation, punishment and silencing of women... and from the way revelling in this (with whatever ...