Viewing posts tagged kate
Posted by: Christine Kelley 9 months, 4 weeks ago
Magician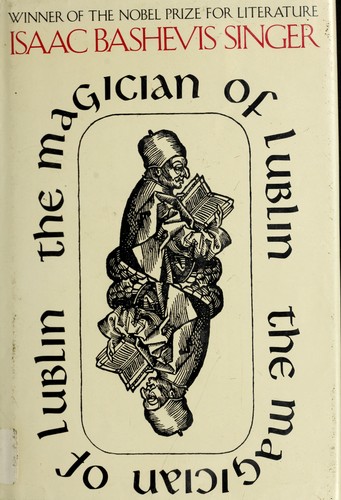 A good landmark of an artist's prestige is when they start doing music for films. A new star will show up on the scene and filmmakers will take advantage of their star power to grab a young, hip audience for their movies. There was a period a few years ago where young bands like Florence + the Machine and Paramore gained traction by recording songs for the Twilight Saga. Of course the inverse is also true, as long-established stars are also likely to help a film earn more press. The UK's bestselling single of 1979, Art Garfunkel's "Bright Eyes," is inextricable from its haunting appearance in Watership Down. Just as a song can mark a film, a film can mark a song.
Of course, this is in no way an assurance of a song or movie's quality. A song and a movie can both be deservedly forgotten. Such is the case with "Magician," which, while a footnote in Kate Bush's wider career, still marks the beginning of a trend for her.
"The Magician," or "Magician" as it's usually called, was written by lyricist Paul Webster and composer Maurice Jarre for the virtually unseen film The Magician of ...
Wow (album version)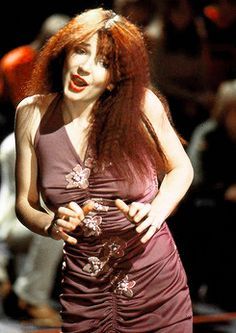 Video 1 (Keith Macmillan)
Video 2 (The Whole Story)
San Remo
ABBA
French TV
Tour of Life
It begins with the sound of an orchestra warming up, strings humming in anticipation of an incoming trobairitz. Then, a four-note synth loop, which is played for nearly the entire first minute of the song, when it gives way to the song's rhythm section. Twenty-nine seconds in, the wail of a processed guitar ushers in the vocal of Kate Bush, who delivers the opening line. "We're all alone on the stage tonight," she sings with equal trepidation and excitement. "We've been told we're not afraid of you." With that, the audience is hoisted onto the stage, and "Wow" commences.
The similarities between "Wow" and "Wuthering Heights" are largely structural. Both songs have arpeggiated hooks ("Wow" opens with the notes of a C major chord), followed by tense, melodically wrought verses, before breaking into the song's triumphant chorus. "Wow" is shorter, its album version capping off at four minutes, compared to the four-and-a-half minutes of "Wuthering Heights," with its intro which is built into the verse, keeping the song moving after its chorus. The chorus and ...
This essay was brought to you by 20 readers on Patreon.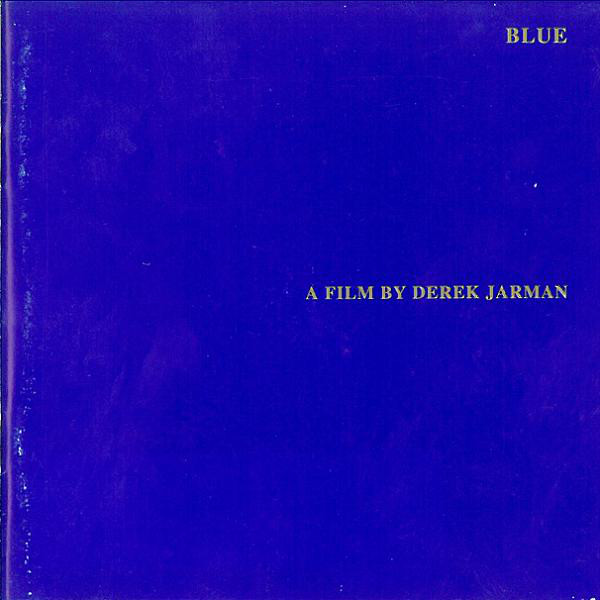 Symphony in Blue
Xmas special
Tour of Life
The premiere track of Lionheart is a synecdoche of the entire album. "Symphony in Blue" is introspective, troubled, and, most importantly, aestheticist. Throughout these essays, we've hit on how despite the constraints of its production, Lionheart manages to says some intriguing things about stagefright, aesthetic and music as both a mode of survival and an abstract horror in its own right. Lionheart's answers are more complex than the ones The Kick Inside offered, and adjusts the trajectory of future Bush albums.
"Symphony in Blue" is almost essayistic in its structure: it has two verses, two choruses, and a brief outro. Additionally, each verse is separated into two halves, each with a distinct focus. Each verse starts with a section about a color, and ends with a thesis on a sensation or emotion. The songs forms a series of propositions on the relationship between interior experience and aesthetic expression.
There's been a strong visual component to Bush's work in general work — she's almost as famous for her music videos as she is for her songs. It's impossible to imagine "Wuthering ...
Posted by: Christine Kelley 11 months, 1 week ago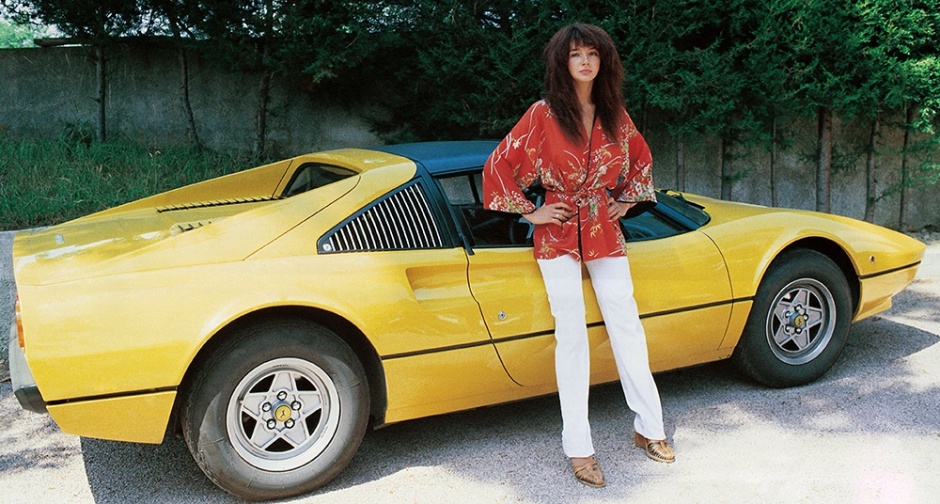 This essay was brought to you by 21 backers on Patreon.
As Kate Bush is thrust onto the world stage, she's faced with the anxiety of hoisting the burden of fame and its consequential large audiences. Her long-lasting fear of being seen is finally vindicated as the pop charts latch their claws into her. Bush's schedule was wildly different after a series of promotional appearances overtook her life and live performance became her major mode of getting music to the public. One of the most valuable relics of this era is a 1979 episode of the BBC programme Nationwide, which covers Bush's rehearsals and opening night of her Tour of Life. It's still the best documentary ever made about as it showcases Bush at her most frantic. For the duration of the programme, coordinates her music, dancing, and budget for the shows. It's a short documentary, capping off at under thirty minutes, yet it feels busier than any other filmmaking about Bush. The most striking thing about the episode is how unflappable Bush appears as she moves from music rehearsals to dance lessons to business meetings. This Bush's hour and she is adamant that fucking it ...
This post was supported by 17 backers on Patreon.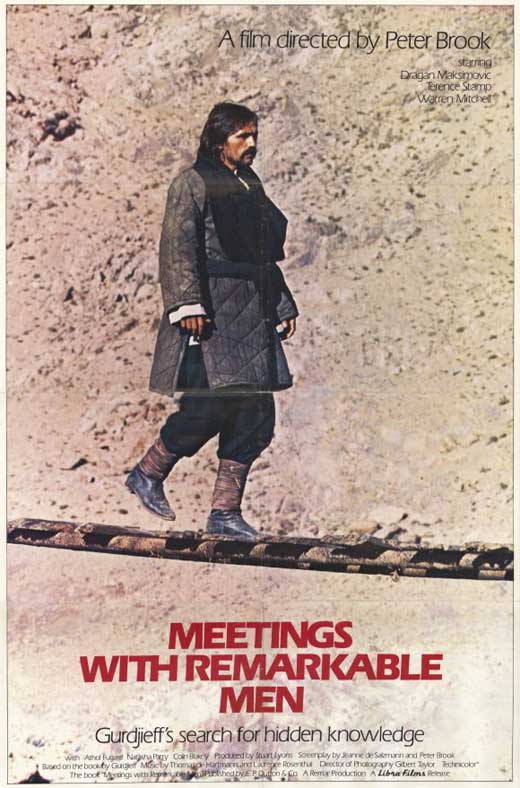 Them Heavy People
Music video
Saturday Night at the Mill
Efteling
Sound in S (Japan)
Seiko commercial
Seiko commercial 2
Saturday Night Live (start at 7:25)
Legs and Co
Tour of Life
Xmas special
"There is a cosmic law which says that every satisfaction must be paid for with a dissatisfaction."
— G. I. Gurdjieff.
The philosopher-mystic G. I. Gurdjieff's spiritual path The Fourth Way presents a response to three ways of enlightenment: disciplining the body, emotions, or mind (these are the paths of the fakir, the monk, and yogi, but this isn't a theology blog). Rather than focusing on becoming one's true self through just one of these channels, Gurdjieff taught a Fourth Way which prioritized all of them at once. This was a way for people to learn their true selves by engaging with this path in daily working life without undertaking John the Baptistian asceticism. Gurdjieff's doctrine caught on with such figures as P. L. Travers, Robert Anton Wilson, Peter Brook, and became influential in its disparate, scattered way.
The reference to Gurdjieff in "Them Heavy People" is notable for how it tips an already offbeat ...
Posted by: Jane Campbell 4 years, 1 month ago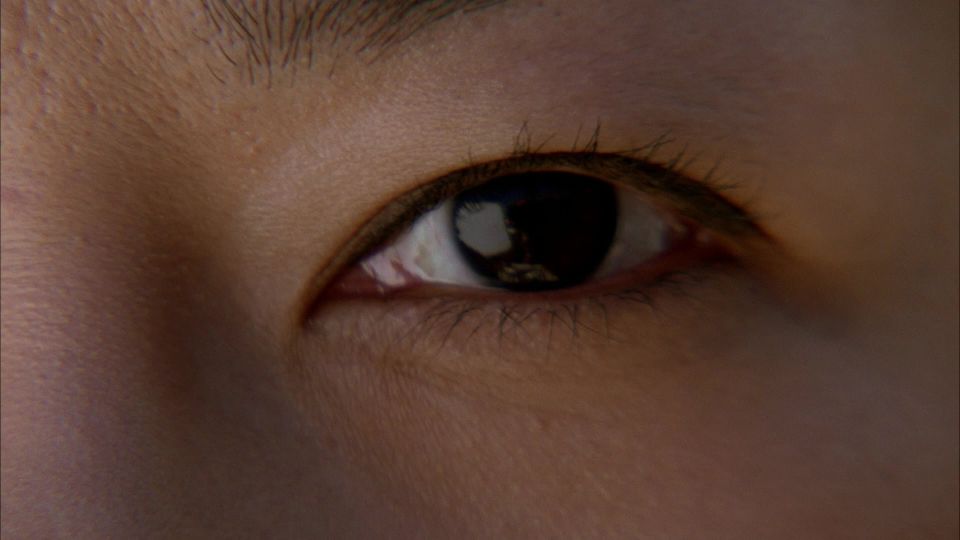 It's been a while since we had one of these LOST Exegesis posts! So sorry for the delay. It couldn't be helped. And not just the nearly two months since the last one of these -- I had trouble accessing Eruditorum Press last night.  Anwyays, enough excuses.  It's been a while.  As such, please remember that Part 1 of the essay is spoiler-free. For those who've seen the entire series, the second part of the essay, titled "Through the Looking Glass" (and appearing next week in the second part of this massive post), applies foreknowledge to the episode at hand.
So, on to the episode at hand. House of the Rising Sun is complex. Not to say that it's difficult to understand; on the contrary, it's rather straightforward, at first glance. It's here we discover that whatever preconceptions we had about Sun and Jin, they were a bit wrong – these characters are not crass stereotypes – she's the spoiled rich girl, he's the poor nice boy corrupted by her father, who would have guessed that? It may have been Walkabout when I fell in love with the show, but it's House of ...
Posted by: Jane Campbell 4 years, 5 months ago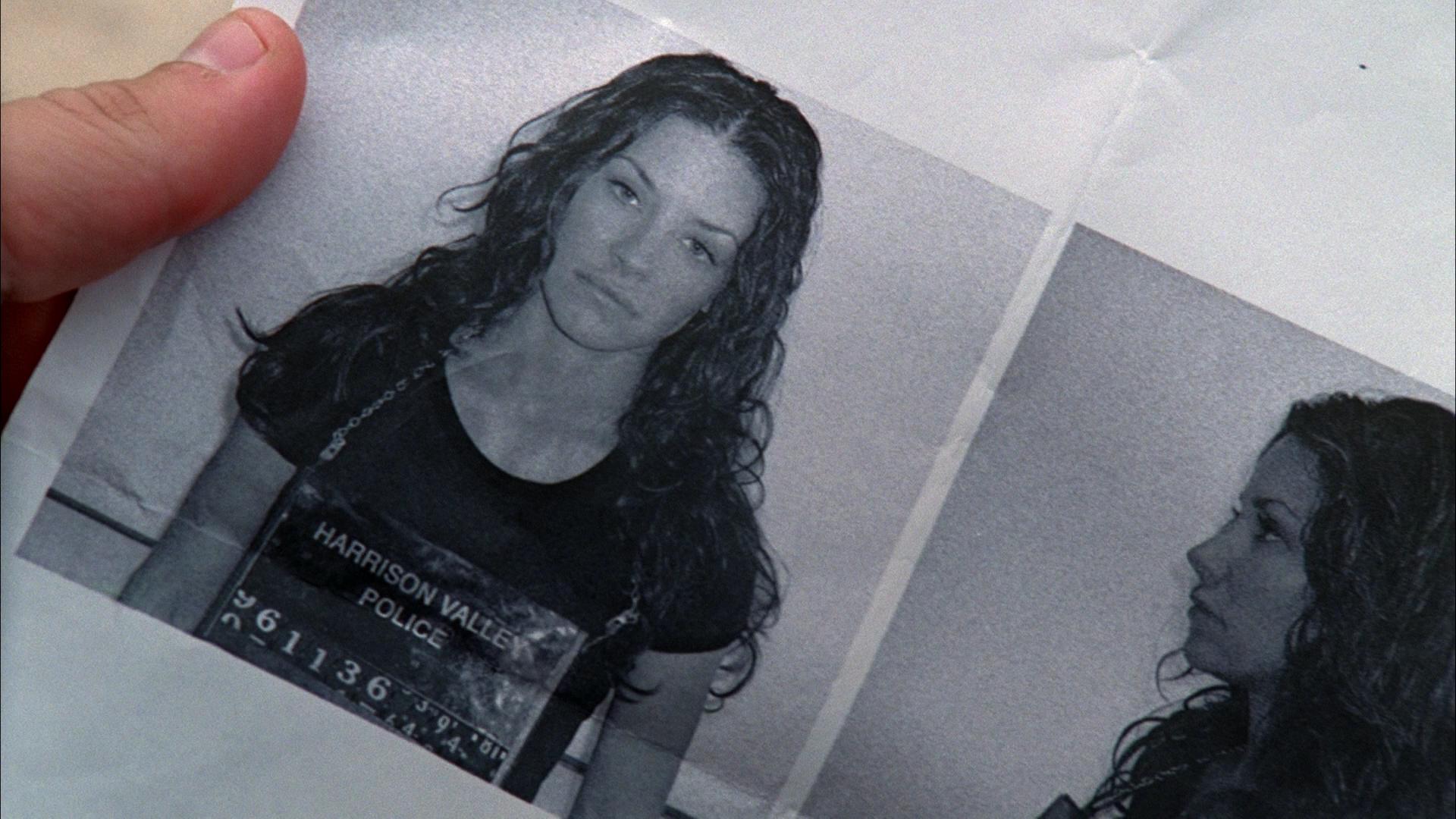 One of the problems with Pilot episodes is that they're made specifically in order to hook people (almost like fish) not just into watching a TV show, but to actually sign off on it being produced. As such, they tend not to be as representative of the series as a whole. So what a TV show has to do after its pilot is to kind of hit the reset button and start playing its cards, showing us what we might expect on a weekly basis going forward. As such, Tabula Rasa is a rather aptly named episode, given that it's a fresh start for LOST, employing a number of techniques that we did not see previously.
For starters, we get a "Previously, on LOST" segment. It's the sort of thing we're all familiar with, nothing new under the sun in terms of TV, but just its very presence indicates what kind of show we're dealing with, namely something that's serialized. The vignettes in this segment briefly depict: the plane crash; the man wounded by shrapnel in his gut and Kate's apparent interest in him; the fact no one has come yet to the ...
Posted by: Jane Campbell 4 years, 5 months ago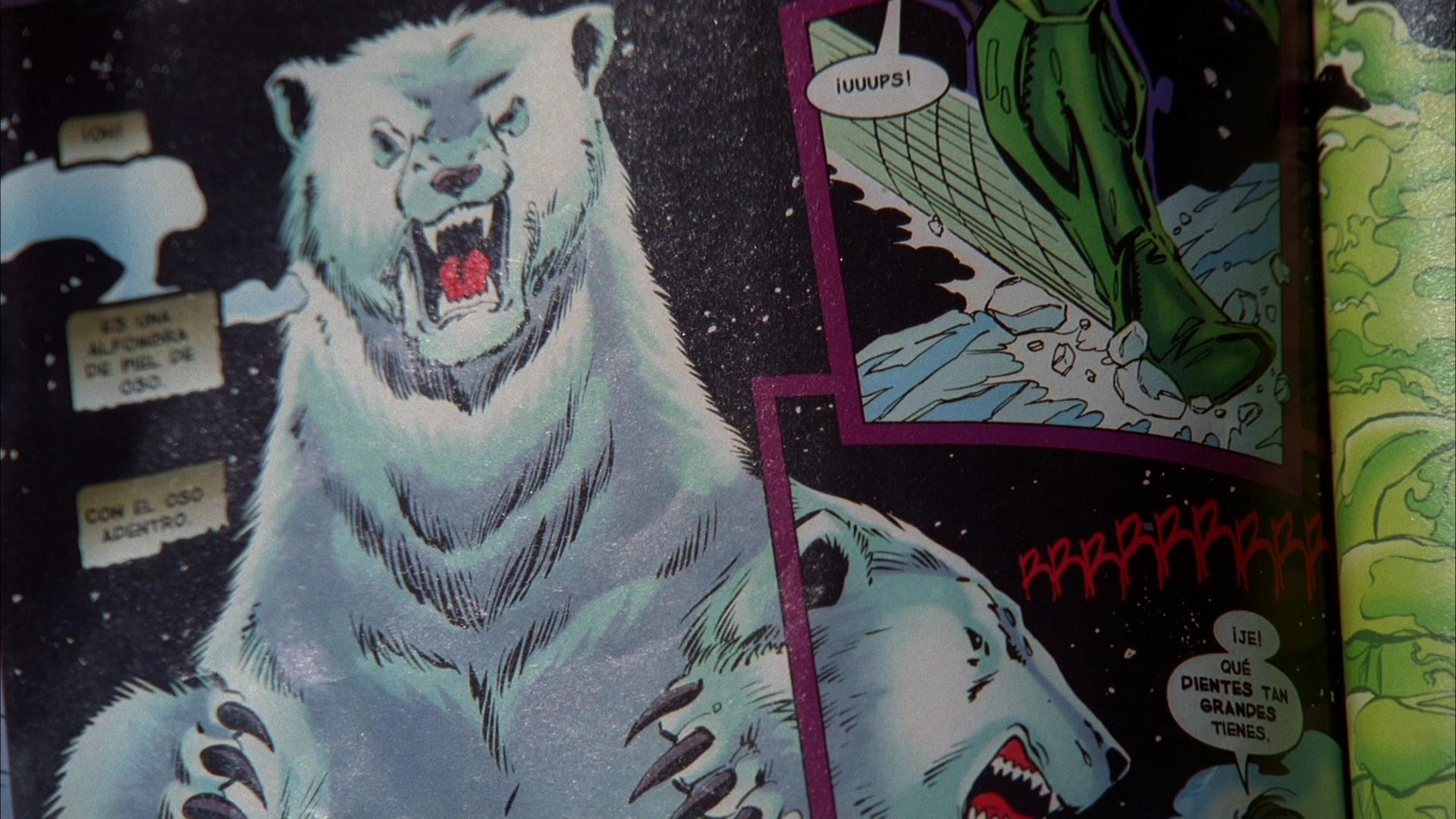 One would think, given they pretty much share the same title, that Pilot Part 1 and Pilot Part 2 would be rather similar, that the two parts would fit together as a functional whole. It's true that both episodes were shot as part of the same production block. However, the two parts aired a week apart. Which was probably wise, for Pilot Part 2 is a very different beast compared to Pilot Part 1.
And one might wonder if the two parts had a different director, but they did not; JJ Abrams helmed both parts. Yet they have a very different feel from each other. Pilot Part 2 is rather visually distinct from its predecessor, as all of it is terribly bright; there's an awful lot of sunlight. The first episode, on the other hand, had moments of "day becoming night," scenes dominated by cloud cover and shadow, and even one shot at night. Pilot Part 2, on the other hand, is terribly bright; there's an awful lot of sunlight. But then, Part 1 covers Day One on the Island, Night One, and the beginning of Day Two. All of Part 2 happens during Day Two.
While ...