Viewing posts tagged liberalism
Posted by: Jack Graham 9 months ago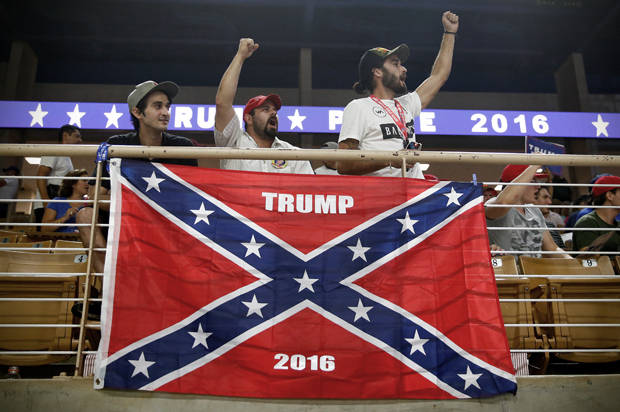 Fascism, of course, always had a lot more in common with classical liberalism than most people realise. Fascism was built around the defence of private capitalism. Far from being the ideologically ultra-statist economic nightmare of right-wing mythology, fascist economics was complex and opportunistic. It sometimes used nationalisation as well as privatisation. Indeed, as Germa Bel has shown, the Nazis did so extensively, to the point where one could call them forerunners of neoliberalism. But there's no denying that statism was a part of the Nazi economic strategy... but then so did liberalism always use the state as a way to protect and extend capitalist interests. Indeed, fascism – being a product of twentieth century capitalist imperialism – is the product of an era when the interests of the state fuse, to a large extent, with the interests of blocs of domestic capital, thus making state-run imperialism essentially a form of public-financed 'primitive accumulation' on behalf of national capitalists. Many big capitalists - generally from heavy industry, for material reasons, as Daniel Guerin pointed out - understood this and sympathised with and/or subsidised fascist movements. But more generally, fascism emerges from the liberal capitalist epoch ...
Posted by: Jack Graham 4 years, 11 months ago
Post-Spoilerocalyptic.
I went to see
Dawn of the Planet of the Apes
. Banalities first: A well-crafted film. Cogent and coherent in terms of aesthetics and plot (though there is a pleasingly bathetic moment when, following lots of atmospheric shots of apes engaged in social interaction, one ape suddenly addresses another in sign language as "Maurice"). Nicely acted by the principles.
Now.
In
The Dark Ape Rises
, the 'good' ape leader is Caesar and the 'bad' ape leader is Koba.
Caesar is the reasonable one, the compromiser, who wants peace with the humans. Koba is the nasty one who can't let go of his resentment of humans, who doesn't trust them, who betrays Caesar and launches an all-out war against the humans.
Thing is, Koba is fucking awesome. Because, unlike Caesar, he understands that when you have the oppressor on the floor, you don't help him up and dust him down. No. You stand on his neck.
Here's Koba, riding straight at the enemy (who are armed with rocket launchers by this point) while simultaneously holding (and firing) two machine guns instead of the reins of his horse ...
Posted by: Jack Graham 5 years, 4 months ago
The Pex Lives boys have done a
supplemental podcast
about the
Star Trek
movies. Got me thinking about why I like
Star Trek IV
so much. I decided to try writing something about it, since anything that even vaguely twitches my interest is worth grabbing hold of at the moment, what with my blogging mojo being critically ill and lying, sobbing and wailing, in a deep dark pit.
I don't like the movie because it's 'tongue-in-cheek' or because I have any sort of ideological attachment to the idea that SF in general (or
Trek
in particular) should be 'self-aware' or anything like that. I like it because it is, essentially, a movie about a bunch of old relics from the 60s wandering around Regan's America and disapproving of it heartily.
This is not a deep movie. It isn't hard to parse. No great leaps of interpretation are needed. Just look at what happens.
In order to survive in 80s San Franciso, Kirk must sell his beloved spectacles, a gift from Bones. He, a man who - as we learn from this film - comes from a culture without money, must commodify ...
Posted by: Jack Graham 5 years, 7 months ago
"I know it sounds mad," says Martha, "but when the Doctor became human, he took the alien part of himself and he stored it inside the watch. It's not really a watch, it just looks like a watch."
"And 'alien' means 'not from abroad', I take it," enquires the frankly incredulous Joan.
"The man you call John Smith... he was born on another world."
"A different species."
"Yeah."
Joan is a sensible woman from 1913 and she's not having any of this nonsense.
"Then tell me," she presses, "in this fairy tale, who are you?"
"Just a friend. I'm not... I mean, you haven't got a rival, as much as I might... Just his friend."
"And human, I take it?"
She humouring the deranged girl. As John said earlier, it must be culture shock. Someone from a less developed culture trying and failing to understand the scientific romances of an ordinary school teacher... an ordinary school teacher, by the way, with whom she is far too familiar.
"Human," confirms Martha, "Don't worry. And more than that: I just don't follow him around. I'm training to be a doctor. Not an alien ...
Posted by: Jack Graham 5 years, 8 months ago
The literature of terror is born precisely out of the terror of a split society and out of the desire to heal it.
- Franco Moretti
People often compare the Borg, the cyborg gestalt from the
Star Trek
franchise, to
Doctor Who
's Cybermen. Both races were conceived as humanoids physically augmented with technology, hence a certain superficial visual resemblance, particularly between the Borg and the earliest Cybermen, from 1966's 'The Tenth Planet'... which has just been released on DVD, if you want some way for this post to be halfway relevant to anything.
Borg
Cyberman
But the Cybermen were written by various different writers, under different conditions, with different levels of interest and different levels of knowledge of past depictions, over the course of nearly five decades. The Borg, by contrast, were written by a small number of tightly associated people, under the aegis of a carefully controlled franchise, over the course of just under 15 years. The two 'races' differ markedly in the circumstances of their production and in cultural profile. As noted, the Borg's various appearances weren't separated by the same kinds of time-lags, and weren't a product of ...
Posted by: Jack Graham 6 years, 4 months ago
From the October 2011 issue of
Panic Moon.
Very slightly edited and revised. This piece really only scratches the surface of its topic. Please think of it as a 'place-holder' for something longer that I haven't written yet.
"In the end, the liberals always do what the empire wants."
- Christopher Hitchens (I got the quote via this.)
No story better demonstrates the ambivalence of
Doctor Who
's liberal ethos than 'Colony in Space'. It's an anti-corporate eco-parable. Industrial technology has destroyed Earth's environment and so the industrialists want to get their claws into other planets. IMC even fit claws to their mining robots. They lie, bully and kill for profit. Interplanetary law seems to favour such corporations, even without Time Lord supervillains impersonating Adjudicators. Big business is thus depicted as legal gangsterism. Strong stuff for Saturday tea-time, as you'd expect from Malcolm Hulke.
"Here comes another one looking for a lost droid...
he'll feel the edge of my gaffi-stick and no mistake!"
Thing is, 'Colony' is also a sci-fi reiteration of the frontier Western genre. Poor settler townsfolk versus unscrupulous railroad men. And ...
Posted by: Jack Graham 6 years, 11 months ago
On 'Ghost Light'.
Let's leave aside the aesthetic beauty of the production, with its pattern of oppositions - light and dark, day and night, madness and sanity, stone and wood, feminine and masculine, dead and alive - which alternate until they start to bleed into each other and mingle until we are left with no certainties.
Let's leave aside the willfully abstruse script; the wonderful way it is deliberately constructed as a jewelled puzzle box; something to be studied and pondered and interpreted rather than just passively enjoyed.
Let's leave aside the scrumptious bevy of literary references, sly self-referencing jokes, puns, double meanings, allusions... all of which show an intense and highly self-conscious (though not glib) awareness and playfulness with language, text, genre and storytelling tradition. You want an example? How about the use of the word "wicked", which - with wonderful irony - appears in both the Victorian usage and as 80s teenspeak. It's the last word of the story - the last word spoken by the Doctor in the last-filmed story of the classic series. And when the Doctor uses it to describe Ace, he sounds like a Victorian moralist (of times past or present ...
Posted by: Jack Graham 7 years, 8 months ago
The old show was frequently highly reactionary but it also did better than most shows when it came to challenging establishment, bourgeois ideology and/or imperialist assumptions.
This division
is
the 'ethos'. Frequently reactionary but with a proportionately greater tendency to buck this trend.
The hero of the show is a white male with a professional title, a line in Edwardian clothing (which retains a formality despite veering between scruffy, dandified, bohemian, etc.) and who travels around in a symbol of the British state. The odd Jacobite aside, his companions are usually thoroughly respectable types.
So, even when he takes a moral line against exploitation, it can seem like the civilized Englishman taking it upon himself to explain ethics to the barbarians.
However, while it may be possible to characterise this as an "overall or originating ethos" (as a poster at Gallibase put it) it's one that has also been challenged from within.
At the start of the classic series, the Doctor is adamant that he cannot and must not intervene in history... including the religious practices of the Aztecs, a people destroyed by imperialism.
Then again, in that very same story, we also get a dose of condescension ...