Viewing posts tagged Malibu DS9
Longtime Vaka Rangi readers may remember that I have a small tradition of making episode guide/reading list posts whenever I finish covering Big Eras of the project. The hypothetical situation is that someone who is new to the show and yet for some reason *doesn't* want to marathon binge-watch it as is the standard way of consuming TV these days could theoretically be interested in my recommendations for the best stories so as to emphasize the cream of the crop while avoiding filler and missteps. Each entry has a link to my essay on the story for those who might want to revisit them.
I first did something like this when, following a joke Kevin Burns made to me about Futurama, I was challenged to find "20 Good Episodes" of the Original Star Trek. TOS fans will likely be annoyed as there's probably more episodes from that show one could recommend (and I *still* would have chosen different episodes after publishing Vaka Rangi Volume 1), but I wanted to limit myself to 20 following the conceit of the game so I was far harsher in my choices than I might otherwise have been. I didn't do ...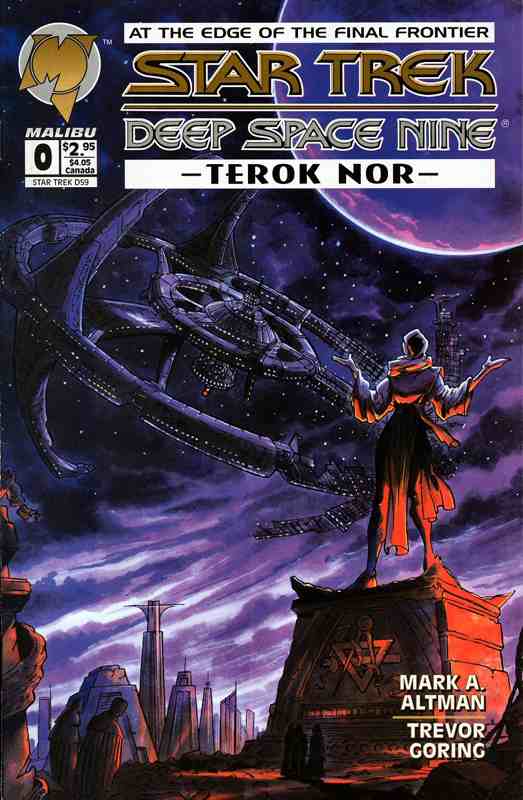 Jadzia Dax and Doctor Bashir are taking time out from a camping trip in the Bajoran wilderness to visit a museum honouring the planet's art, history and culture. Jadzia compliments the beauty of one of the pieces, whereas Julian tries to act like an art critic to impress her with his "knowledge" of different Bajoran styles. Jadzia is exasperated and, perhaps sensing he's fucked up, Julian changes the subject. He asks her if any of her hosts went on class field trips to museums as children. Standing atop a towering balcony, the two gaze down into the museum below, where it just so happens one such field trip is underway right now.
It's a large room, full of gigantic statues, all looming imposingly over the museum guests. A teacher is disappointed in her students, none of whom recognise the figure immortalized in stone before them. Her name was Charna Sar, who she says was a great hero of the Bajoran people whose name has been forgotten. The children wish to hear her story and the teacher obliges, but only on the condition they will continue to tell it themselves. The teacher begins the tale, saying the story ...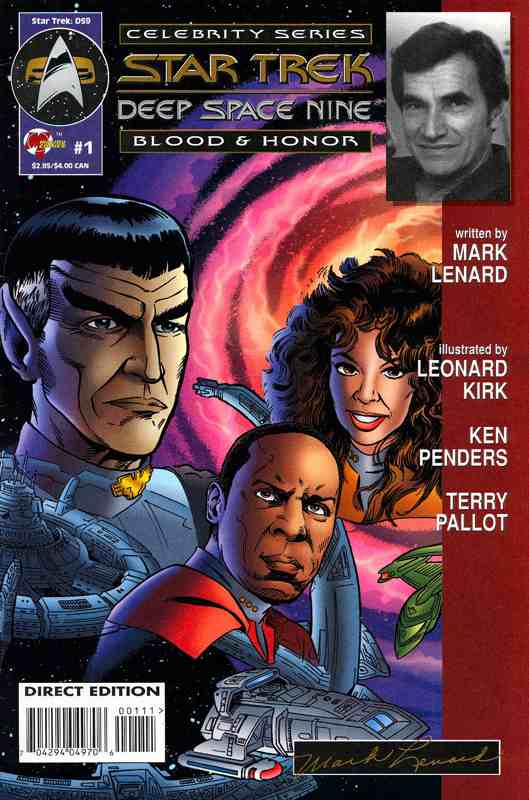 Returning from an exploratory mission in the Gamma Quadrant, Jadzia Dax informs us through a Science Officer's Log that her team has discovered something unique: A mysterious blue glowing artefact of unknown origin. Also on her team aboard the runabout USS Orinoco are her erstwhile travelling companion Doctor Julian Bashir, and an operations division ensign called Jamie. Before they can dock, however, Julian gets an urgent call from Commander Sisko that he's needed in the infirmary to tend to a medical emergency. Before he can even acknowledge, however, he's beamed there directly from the runabout cockpit.
A Lieutenant Jayakar has been unfortunately killed in some sort horrible malfunction. She was escorting a diplomatic party from the Romulan Star Empire led by an Ambassador Jannek when something seemed to go wrong with one of they airlocks. Jannek himself is on hand to offer his condolences, and urges diligence to Commander Sisko in determining whether it really was an accident, or whether the Lieutenant was murdered. Odo reports that mechanical failure seems like the obvious initial culprit, but he would never accuse Chief O'Brien of negligence, and is far more inclined to point the finger at deliberate sabotage ...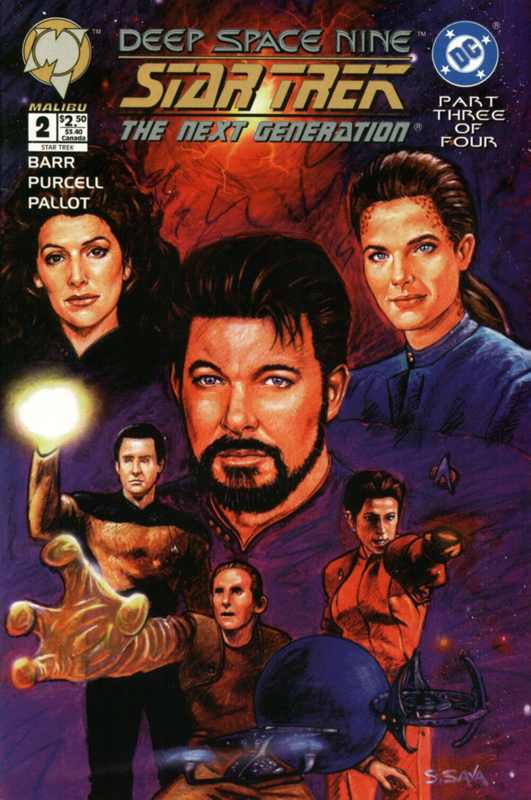 Commander Riker orders the ship to turn around immediately, but of course we can't do that. If they go back through the Wormhole too quickly, the circuitry that allowed the Runabout safe passage in the first place might be damaged. So Will thinks fast, has the crew divert all power to shields and beam over to the other Runabout (the one that carried the admirals' party). This shouldn't be possible because transporters famously can't penetrate shields, but whatever. And naturally, this plan doesn't work either as the Evil Aliens soon catch onto it and beam everyone aboard themselves in a stasis field. Because captures and escapes are just how serials work.
So after that bit of padding, we get some exposition. Because, again, serials. These Aliens, hereafter the titular Othersiders, explain to the team that they are pissed off at people from the Alpha Quadrant intruding on space they claim is theirs, and they're determined to strike back. Back on our side, Captain Picard suggests that he and Commander Sisko pass the time waiting for word from the away team by helping out with a humanitarian mission on Bajor. Because this team can't have ...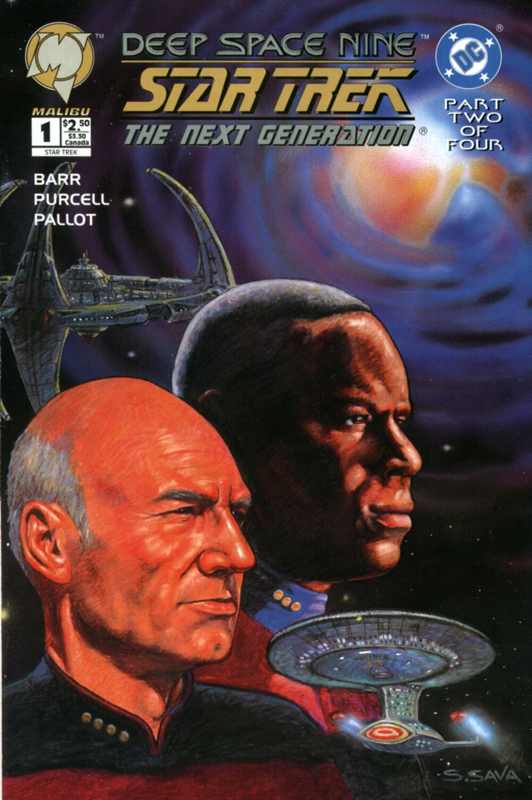 A fearsome storm rages on Bajor. Vedek Bareil surveys the fury from a balcony outside his temple. An attendant acolyte (who looks a hell of a lot like Vedek Winn but isn't cited as being her) fears for his health, but Bareil only asks if everyone who has lost their homes due to the storm has been given sanctuary within, stressing that no-one must be turned away. The acolyte hopes the Prophets stop the storm, but Bareil hopes they grant them their wisdom on how to act.
On Deep Space 9, Kira, Worf and Odo confront the Cardassian saboteurs. One of the assailants tries to gas the security team, but Worf is a quicker shot, and Odo turns into a praying mantis tentacle monster to subdue them. Not to be outdone, Kira swings from the rafters and kicks some dudes in the fucking face. But before they can arrest them, the intruders activate an emergency transport. Jadzia Dax couldn't catch them in time, but Data has found some technobabble that allows him to nullify the cloaking device used on their ship. Unfirtunately, neither Dax nor Data is able to snare the ship in a tractor beam before it ...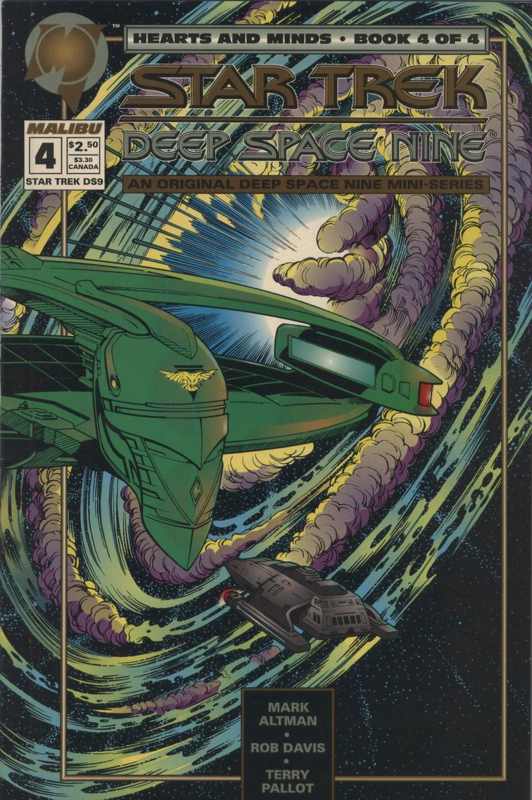 So I'll admit we start with something that does not entirely inspire confidence: Dax and Bashir in handcuffs being escorted to a prison cell by Romulans, with Koleth being processed separately. As Dax argues with the Romuan guards, Doctor Bashir directs her attention to the window, where they can see the Arvas touching down just outside. On Deep Space 9, Maura is making small talk with her new clientele when Kira and a security detachment come in to escort her to the brig, where Commander Sisko is waiting for her. The Commander politely demands Maura tell him what she's smuggling through his station, motioning in her general direction with a Romulan disruptor pistol. Maura claims she's smuggling arms to rebels in the Gamma Quadrant, but refuses to disclose the Arvas' destination. Sisko and Kira don't buy it, and Kira snaps and grabs Maura by the nape of the neck. Commander Sisko calms her down, but informs Maura that since Odo is on the Arvas, he'll hold her personally responsible should anything happen to him and holds her in the brig until she's willing to talk.
In The Abyss, Dax and Bashir are called to ...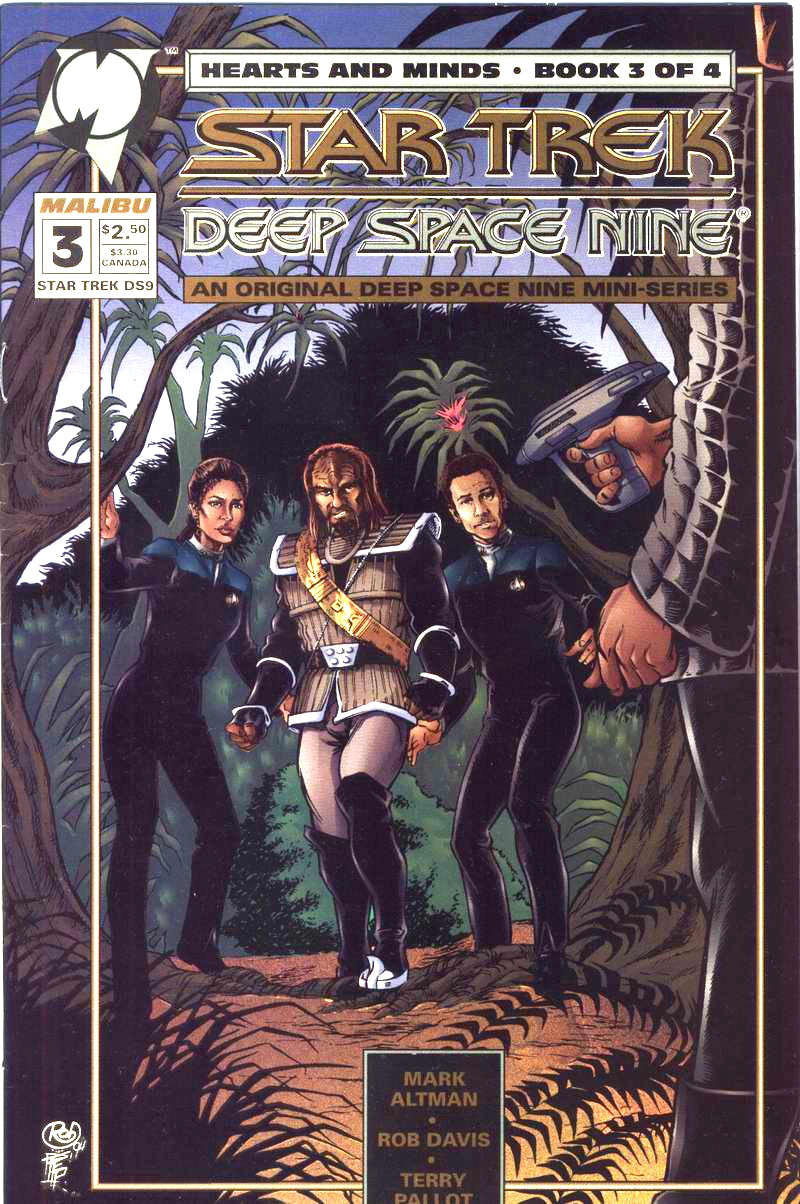 Rom finds an obviously distressed Quark in his quarters, who inquires if his brother has consulted Odo. Though he doesn't understand what's going on, Rom answers in the affirmative, and that Odo told him to have Quark meet him at Docking Pylon C. As Quark leaves, he tells Rom to tell anyone who asks about him that he's "gone on vacation". At the aforementioned rendezvous point, Quark fills Odo in on the situation involving Maura, namely how she threatened to kill him if he didn't sell her the bar. Odo agrees to check it out, but advises the Ferengi to do something he didn't entirely want: Sell Maura Quark's Bar.
In the Siskos' quarters, Jake arises early and tells his father he's worried because everyone around him is convinced the Klingons and the Cardassians will go to war. Ben says "When people believe that strongly in a thing, it makes it that much more likely it will happen" and Jake agrees, saying that's what he's told all his friends. But apparently, they're not listening. Jake hastens to add that he knows his dad is doing everything he can, but Ben ...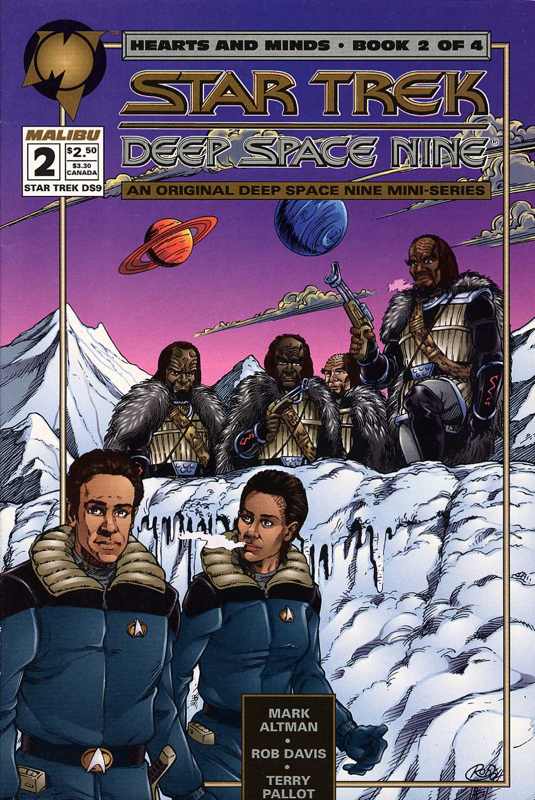 There is no time to process what has just happened. No time to even be shocked about it. Not only has the dust not cleared from the explosion onboard the runabout that killed Tal Berel, but it actually hasn't even finished exploding yet before Kol immediately blames Marok for assassinating the ambassador. An indignant Marok fires back, demanding Kol explain why he feels the Cardassian Empire would have any reason to destroy a Federation runabout and murder a mediator. Kol threatens to kill Marok where he stands, to which the Cardassian diplomat basically says "bring it" before Commander Sisko intervenes, breaking up the fight and imploring the delegations to stand down until an official investigation can be launched.
But Kol is not having it, demanding Sisko and the Federation back the Klingons because of their treaty arrangements. But for his part, Marok tries to manipulate Sisko into siding with the Cardassians, claiming that the Cardassians and the Federation have always been "brothers in spirit", and transparently threatening him with Gul Dukat's presence, claiming that he "would hate to see him get a chance to sit down in his old chair again". Meanwhile in Quark's, it's after ...