Viewing posts tagged misogyny
Posted by: Jack Graham 3 years ago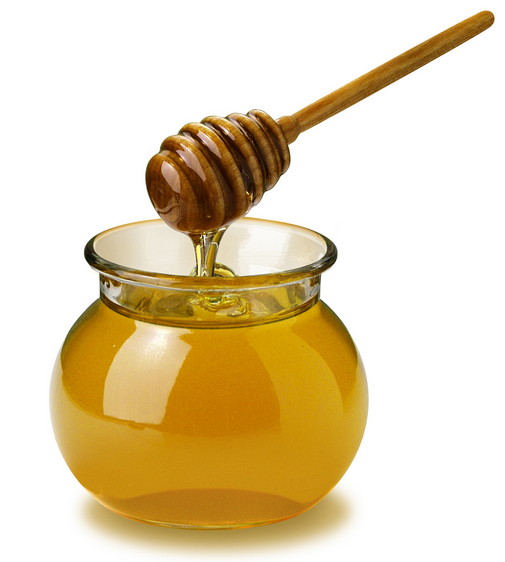 Yes, I use the Oxford comma. I use it because it is sensible, stylish, and clarifying.
Oh, and this is Part 2 of Shabcast 23, featuring the continuation of my latest chat with Daniel Harper. I think the title is pretty much self-explanatory.
That's my thing now. Self-explanatory titles. And Oxford commas. They're my thing too now. And irrelevant commentary on my own style.
Self-explanatory titles, irrelevant commentary on my own style, and Oxford commas.
See, they're nice aren't they? If that comma hadn't been there, before the 'and', it could've looked like I was saying I now make irrelevant comments about my own style and about Oxford commas.
And clearly I would never make irrelevant comments about Oxford commas.
*
By the way, here's a link to Rebecca Watson's video (referred to in the Shabcast), in which she mentions (in passing) that a guy tried to chat her up in a hotel elevator in the wee small hours, and that, guys, it's probably not a good idea to do that. That bit starts around 4:30.
Further to the discussions about ...
Posted by: Jack Graham 4 years, 2 months ago
Further to some objections I've had to my description of
Mad Max: Fury Road
as having reasonably good gender politics. Trigger and Spoilers, obviously.
What
Mad Max: Fury Road
does - with its depiction of Furiosa - is to refuse to make violence the exclusive province of men, or to make men the only ones who are any good at it. (Not unprecedented - but quite good.) Furiosa gets to do all the trad-masculine things that Max does. She's just as good at them as him. This, apparently, is a big problem for those kinds of insecure, reactionary misogynitwits who drivel on about how women are weaker than men. According to such douchenozzles, this is just a scientific fact, and it's not a man's fault if he just repeats the incontrovertible findings of Science. In actuality, of course, what such bigoted ninnies are actually doing is regurgitating some half-digested sociobiologistic bullshit. They then accuse feminists (who control Hollywood in their ideologically distorted, bass-ackwards bizzaro world) of playing a dirty, emasculating trick and oppressing men by spreading the vicious civilisation-eroding lie that not all women need a man to open jars for ...
Posted by: Jack Graham 4 years, 3 months ago
Spoilers & Triggers
So, Sansa and Ramsey.
Well, it was totally necessary because it shows rape is bad, which we didn't already know…
Oh, hang on, we did.
Well, some people don't understand how bad rape is, and this'll make them see that they were wrong…
Oh no, hang on, it proably won't.
Well, it was necessary for the plot.
Er… no. And even if it had been, plots are things people make, not things that grow by themselves.
But it was in the book, wasn't it?
Um… no, it wasn't. In fact they had to rewrite the storyline from the books quite extensively to make it possible. And even if it had been in the book, that wouldn't bind them to include it.
But at least it was germaine to the text, like the rape scene in, say,
The Accused…
Umm… except that this is a show about dragons and magic in a fairytale kingdom.
But at least it shows the horrors of the treatment of women in the middle ages…
Except that this show isn't set in the middle ages in the real world…
But, being set ...
Posted by: Jack Graham 4 years, 4 months ago
Shabcast 3 was supposed to be the second part of my discussion with
Josh Marsfelder
. (
Here
's part 1 of that discussion.) But events have intervened. Now, Josh and I will carry on our talk in Shabcast 4 (hopefully out quite soon... so you'll probably get two Shabcasts this month, you lucky blighters). Shabcast 3, meanwhile, has been devoted to an emergency, hastily-convened discussion between myself, Phil Sandifer and Andrew Hickey on the subject of the recent right-wing incursion upon the Hugo Awards.
Download Shabcast 3
here
(thanks once again to the
Pex
Lives
guys for donating their bandwidth). We do a fair bit of fash-lambasting, and Andrew especially gives lots of background to this particular issue, but we also find time to roam and rove a bit around some related topics, such as modernism and postmodernism and geek privilege and GamerGate and "what is SFF anyway???".
Andrew
and
Phil
have both blogged about the Hugos issue (which is why I asked them to speak to me about it), and here are some more links...
Here
's Charlie Jane Anders at io9.
One of the movers behind this business is the utterly reprehensible fascist ...
Posted by: Jack Graham 4 years, 11 months ago
Triggers
Apparently, they've found out who Jack the Ripper was.
Maybe
. At least, so says the
Daily Mail
, and a bloke who's written a book about the case, and who owns a business selling 'Ripper' tours. So, reliable and unbiased sources.
Turns out, Jack the Ripper was... some guy.
Who'd have thunk it?
So, will this put a stop to the lucrative Ripper industry? The books, movies, walks, etc?
No, of course not. Like all previous unmaskings, it'll just fuel the fire, even if this unmasking turns out to rest on marginally better evidence that some hack's ability to create anagrams, or an evidently untrue story told by a publicity hound, or the baseless hunch of a crime writer, or an obviously forged diary, or the manufactured bad reputation of a dead one-time heir to the throne.
Because, contrary to what everyone ever has always said about Jack the Ripper, interest in the case doesn't stem from the fact that the murderer was never caught. It stems from the appeal of the degradation, humiliation, punishment and silencing of women... and from the way revelling in this (with whatever ...
Posted by: Jack Graham 5 years, 4 months ago
Spoilers for Game of Thrones... if the writers haven't already spoiled it enough.
Aside from being just horribly and needlessly misogynistic (Moffat has nothing on this.
Nothing.
) and basically relying on the assumption that Jaime can be redeemed despite being a rapist (presumably because Cersei is such a b*tch that its okay to rape her), it also perfectly illustrates something I was banging on about in a post about
The Borgias
a few years back.
It illustrates what happens when you purposefully remove consistent moral thinking from narrative texts just for the show-offy hell of it.
Now, I'm not a moralising finger-wagger (at least, I try not to be because it's a deeply unattractive and narcissistic trait) but I do believe that morality is a vital part of fiction. Not in the sense that all stories should contain clear moral messages, or avowedly support a certain moral position, or anything like that, but rather in the sense that they should be aware that questions of justice and injustice are built into storytelling, at least in the Western tradition, and that it is literally impossible to tell a story in that tradition without ...
Posted by: Jack Graham 5 years, 7 months ago
Sexist image alert.
Dom Kelly brought this to my attention, with his pithier comment: "*vomits*"
Okay, let's examine this in what some might say was far too much detail.
Reason is sexy because one conventionally 'attractive' woman reads books by Christopher Hitchens, Richard Dawkins, Sam Harris, et al, and throws away a Bible. In the nude.
Right...
1. It is assumed that this picture - i.e. the person in it - represents 'sexiness'. But the whole concept of what is sexy is subjective - far more so than is admitted by consumerist media culture, to which this image owes its entire idea of sexiness. The image is catering for only one idea of what is sexually alluring: the idea of the straight, cis-het male. He's probably assumed to be white as well. The image, including the person in it, is arranged for the gaze of this intensely privileged group. This is 'reason'?
2. Because one sexy person is an atheist, that doesn't make Atheism itself sexy. Systems of thought, ideological doctrines, persuasions of belief, scientific theories and hypotheses... in short: ideas... are not open to judgement based on the perceived ...
Posted by: Jack Graham 5 years, 9 months ago
"Not so much of that oatmeal, girl," says Meg to one of the kitchen drudges, "It's only pikemen we're feeding, not horses."
They're in Irongron's castle, somewhere in the century or so following the Norman Conquest. Sarah is undercover, cooking Irongron's stew.
"Don't the guards on the gate get stew?" she asks, wanting to know in which pots to drop the Doctor's knock-out potion.
"What, meat for those common creatures? I should say not. They'll have oatmeal the same as the rest of us, and lusty enough they are on that. So you watch yourself if ever you take out that skillet."
So class is, perhaps, a more fundamental division than gender, but gender oppression brings its own particular problems.
"I'm not afraid of men. They don't own the world."
Well, they kind-of do... but Sarah isn't discussing actual property relations. She's talking about the way the world
should
work, with no one group 'owning' it.
"Why should women always have to cook and carry for them?" she demands.
"What else should we do?" asks Meg.
"Stand up for ourselves. Tell the men you're tired ...