Viewing posts tagged neoliberalism
Posted by: Jack Graham 2 years, 5 months ago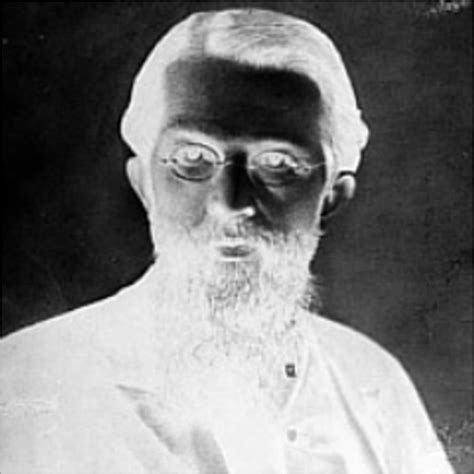 As we know, the Austrian School is - but is not limited to - a heterodox branch of bourgeois economics. It is, however, founded upon a more-or-less explicitly political project. And this project continues to animate its zombie, and its zombified victims, infected by its bite. But then the Austrians' iteration of the new (in the 1870s) bourgeois economic doctrine of marginalism was always a political project, even in its dry theoretical basis.
Marginalism itself arose as a way to escape the increasing obviousness of the fact that capital exploits labour. This was a necessary project as capital spread across the globe. It took the conscious form of an attempt to address genuine weaknesses in the classical labour theory of value. These weaknesses were interpreted as evidence that the theory needed to be discarded precisely because the class position/alignment of the theoreticians addressing the issue pushed them towards a view of value which did not derive from labour. It became an even more necessary project after the Paris Commune scared the shit out of the bourgeoisie.
The Austrian School, in the person of Menger, helped create marginalism. But it continued to ...
Posted by: Jack Graham 3 years, 1 month ago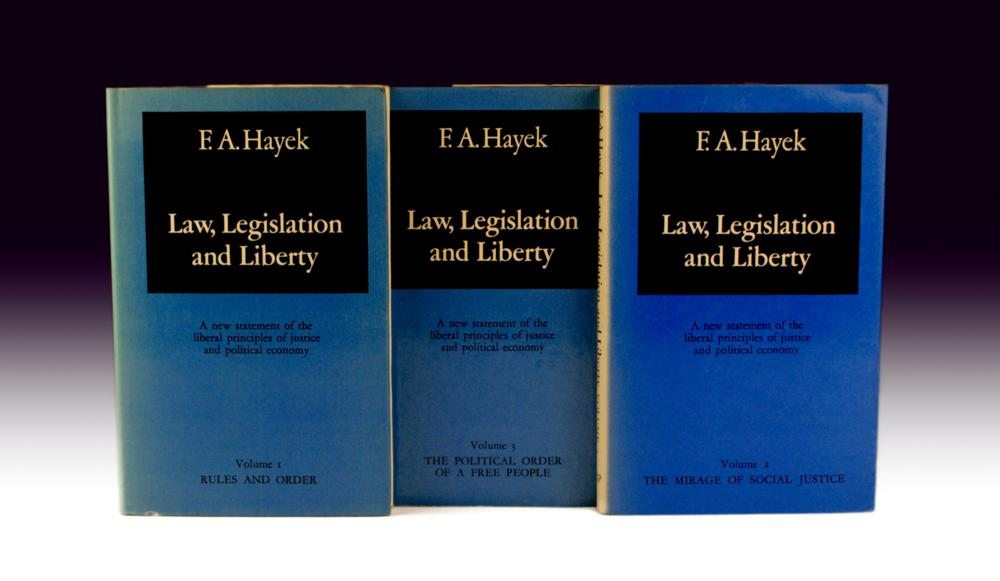 Part One here.
Also, don't forget you can now buy Phil's new book Neoreaction a Basilsik (featuring a chapter I contributed to) on Kindle and in dead tree format (Amazon US, Amazon UK). It's a more enjoyable read than Hayek. Fucking trust me on this.
*
Hayek's position on Chile, and on reactionary authoritarianism generally, is the dollfussian logic of Mises working itself out, i.e. the Left makes a kind of temporary recuperative fascism necessary. Mises developed this view when collaborating with the anti-Nazi and anti-Communist 'Austro-fascist' Dollfuss.
None of the assumptions are especially non-mainstream – which tells us something terrifying about the mainstream – but Hayek synthesises them, accepts their implications in a principled (yes, in his own vile way he is principled) and non-opportunistic way, and takes them to their logical conclusions. If liberty is threatened by democracy leading to socialism leading to totalitarianism (Nazism being socialism too according to Dollfuss and Mises et al – another argument we still live with) then you need authoritarianism to quash democracy when it goes too far. We've already seen Hayek adapting the ideas of (ironically) Carl Schmitt to this end. And Hayek is employing ...
Posted by: Jack Graham 3 years, 1 month ago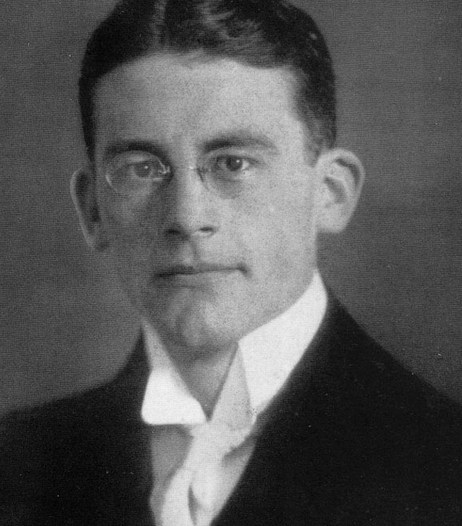 Okay, so Phil is now editing the full text of the Austrians essay for Neoreaction a Basilisk, but you can read the whole thing 'as I left it' (so to speak) at my Patreon in return for a monthly donation of just one measly dollar, thus proving that labour isn't the source of value.

Meanwhile, I will continue to post sections here which were cut from the essay for length reasons. My Patreon sponsors will get those at least a week before they're made public. For instance, next week's public post will go up at my Patreon - for patrons only - later today (probably). My patrons will also hopefully get early access to podcasts before they go up. Daniel and I just recorded a WWA Footnote cum Shabcast (Wrong with Shabthority?) on our mutual researches into the Right. That'll be along soonest. We also have three other podcasts in the works, including a WWA Footnote featuring all four of us talking about the Trumpaversary.

By the way, I want to publicly thank those patrons of mine who stuck by me during a long period when I was finishing the Austrians piece by racing to turn huge piles of notes ...
Posted by: Jack Graham 3 years, 2 months ago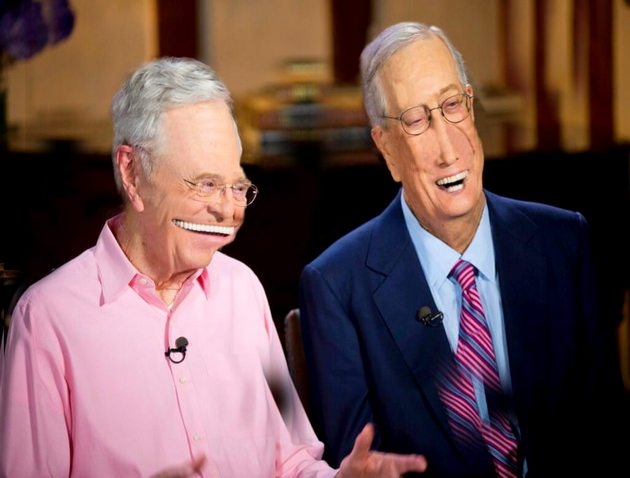 As some of you will be aware, especially those of you who've been following my whining about it on Twitter, I've recently been finishing up something I've been writing about the Austrian School of economics (y'know, Mises, Hayek, Rothbard, right-libertarianism, etc). It's my side of a collaboration with Phil for his next book. It's taken a long time (my fault) but I just finished. One of the reasons it took so long was because I kept falling down rabbit holes, so to speak. The good thing about that is that it has left me with excess material I can write up. And here's the first bit.

By the way, people who give me as little as $1 per month on Patreon saw this days ago.
*
The Koch Brothers. Billionaire reactionaries whose dad co-founded the John Birch Society, and who now act as money-pits and eminences grise for huge sectors of the US Right. Greasers of the wheels of the Tea Party. Suffice to say, they – along with others of their kind including the DeVos family – have also funded organisations like CPAC, the American Enterprise Institute, the Heritage Foundation, and the Cato Institute (co-founded by Murray Rothbard, by ...
Posted by: Jack Graham 5 years, 4 months ago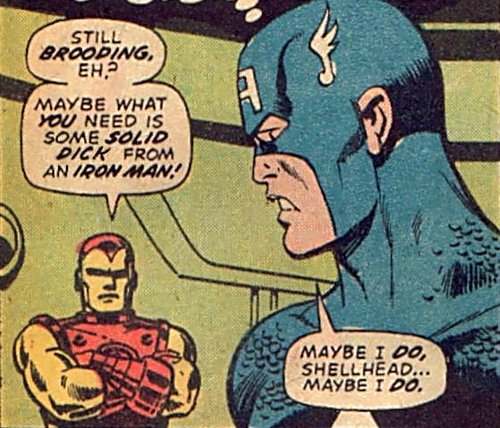 NOTE: This article has been amended to correct factual mistakes and clarify arguments.
Iron Man (2008), starring Robert Downey Jnr. and directed by Jon Favreau, is objectively one of the most evil films ever made. Possibly the most evil, actually.
Boilerplate
I'll get around to justifying that opening statement in a bit. But first, I just want to say… ahem… fuck Tony Stark. Seriously, fuck him. The arrogant, smug, privileged, sexist, immature, selfish, capitalist prick. The rich, preening, self-satisfied asshole. The callous, self-involved, vainglorious, narcissistic wanker. This guy isn't charming or funny or lovable. He's scum, masquerading as humankind's best friend. He's the 1% as saviour of the world, at a time when the 1% are directly and knowing destroying the world. He's the smiling face of the anthropocene (or rather capitalocene) extinction. He's genocidal imperialism as (lone) humanitarian intervention. He's neoliberal capitalism and neoconservative foreign policy as a series of bad-boy quips. He's private capitalist industry as heroism. He's mega-wealth as heroism. He's white male privilege as heroism. He's militarism, imperialism and American exceptionalism as heroism. He's the War on Terror as heroism. He's everything sick and twisted and rotten and filthy and evil and insane ...
Posted by: Jack Graham 5 years, 6 months ago
Jeremy Corbyn is a decent man, and he's closer to my viewpoint that just about anybody else in mainstream politics, but he's still basically just a moderate Social Democrat. The media buzz about him being "hard Left" is ludicrous nonsense. It's a sign of the media's extreme Right-wing agenda/viewpoint, a centre-ground shifted to the Right beyond anything known since the early 20th century, and the widespread (and very consciously inculcated) political illiteracy that now pervades the UK like a plague.
I think Corbyn's usefulness lies almost entirely in the opportunity he presents for us to push the conversation in certain ways. I will push him over the other candidates, and I will support the good stuff he says and does as Labour leader (if elected) because it'd be insane to do anything else. The opportunity for propaganda is itself reason to do this. The subsequent opportunity for anti-reformist, anti-Labour propaganda when Corbyn sells out - because he will, make no mistake... they always do, the structural logic of the situation makes that inevitable - will be worth having too, speaking as a revolutionary.
The Labour Party will be relieved to ...
Posted by: Jack Graham 5 years, 11 months ago
I very much enjoyed the
latest episode
of the Pex Lives? Podcast, which looks at 'Paradise Towers'. During it, Kevin and James' guest Jane (of
achairforjane?
and many fascinating comments - and an amazing
guest post
on
Lost
- at Phil Sandifer's
blog
) suggests a Marxist reading of the story in which the Rezzies are the consumerist bourgeois who ascend a few levels via the system which later consumes them. Totally valid and satisfying reading. (And I'm grateful for the lovely shout-out, as always.)
I think, however, that it illuminates a certain interesting ambiguity about what constitutes a 'Marxist reading' or a 'Marxist analysis'. I know Jane and the Pex Lives boys already know this, so this isn't
in any way
meant as a criticism of any of them, but I think a 'Marxist analysis' would really have to constitute more than finding some way in which aspects of the narrative function as an allegory of some aspect of the class struggle. I hold my hands up: that's often what I do here, and it doesn't really cut the mustard.
To do that is to bring Marxist categories to a text, but still to treat ...
Posted by: Jack Graham 5 years, 12 months ago
It's always puzzled me, this thing about people getting right-wing as they get older. You'd think that the opposite would happen.
I mean, as you get older, you notice that the world keeps having the same problems, and that they tend to have the same underlying causes, and that nothing is ever done about them. You notice more and more of the same kinds of scandals reoccurring over the years, time and again, and always based upon imbalances of power, and upon powerful people being unaccountable. You're more likely to have a mortgage and debts, the older you are. You're more likely to owe lots of money to banks and credit agencies, and to be crippled by these debts. You're more likely to have health problems, and thus to need medical care, and thus to see that the Health Service is underfunded and overstretched. You're more likely to realise that your investments and savings (if you have any) don't pay off in anything like the way you're told they will when you're younger. You're more likely to worry about how you will look after yourself and your partner ...