Viewing posts tagged racism
Posted by: Jack Graham 4 months, 1 week ago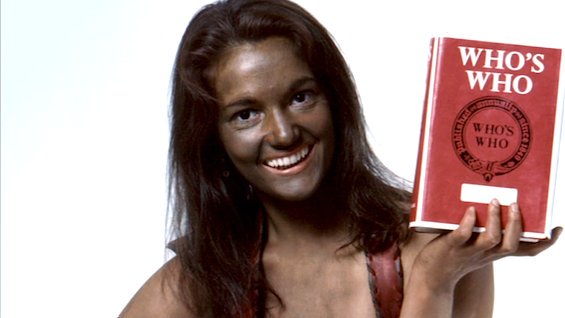 "There has never been a document of culture, which is not simultaneously one of barbarism. Not even Doctor Who."
- Walter Benjamin, 'On the Concept of History' (quoted from memory)
*
Where was I?
Oh yeah, it's unfair to pick on 'Talons of Weng-Chiang' for being racist because all Doctor Who is racist.
So what do I mean by that?
Well, I don't just mean that there are lots of stories in Doctor Who that contain implicit or explicit racist ideas, representations, or implications … though it does, and it might be worth going through some of them.
There's 'An Unearthly Child', for instance, which associates 'tribal' life with brutishness and savagery, and suggests that tribal people need to be taught concepts like friendship and cooperation by enlightened Western liberals from technologically advanced societies… as if, historically, enlightened Western liberals from technologically advanced societies haven't been the ones slaughtering tribal peoples. Native peoples, by the way, know what friendship and cooperation are. Sometimes better than us. And we are talking about native peoples in 'Unearthly'. Because of Europeans' historic encounters with native peoples as European imperialism and colonialism spread across the globe, we've come to associate the notion of ...
Posted by: Jack Graham 4 months, 2 weeks ago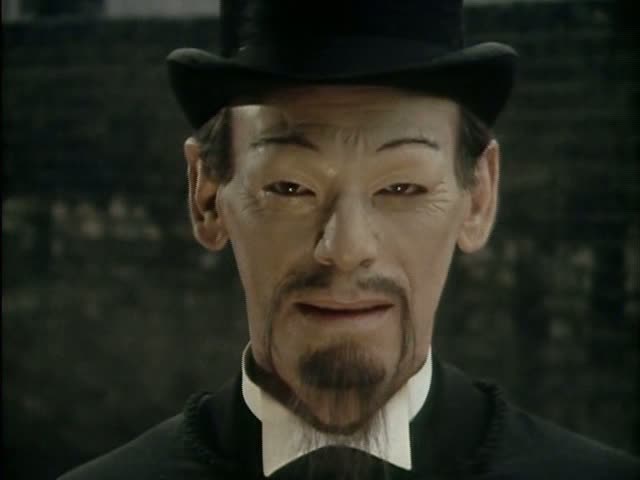 Thanks to the various people who looked over this and made suggestions, especially Holly. The mistakes are, of course, mine alone.
This post was originally going to have the alternative title 'Why I'm No Longer Talking to Doctor Who Fans About Race' but Andrew Rilstone got there before me, damn his eyes. Seriously, go read Andrew's post because it's excellent. Amongst other things, he looks directly at the arguments put forward in Marcus Hearn's Doctor Who Magazine editorial. Which is, of course, what started this.
*
We live in a strange world. I'm being told, on the one hand, that Jeremy Corbyn, the most consistently and committedly anti-racist MP in the Commons, is an antisemite, and, on the other, that 'Talons of Weng-Chiang', a story in which a Fu Manchu style villain - played by a white actor in rubber 'yellowface' - abducts white women with the help of a Tong of "opium sodden" Chinese cultists working out of Limehouse, isn't racist. You just know, don't you, that some professional Doctor Who hacks are convinced that Corbyn, if elected, would institute Britain's very own reenactment of the Final Solution, but will also quibble with you over whether or not Julius Silverstein ...
Posted by: Jack Graham 9 months, 3 weeks ago
Like any emerging ideology, the alt-right didn't just materialize out of nowhere. There were forerunners crying in the wilderness who were generally viewed as harmless kooks. "The paleo-libertarian seed that Ron Paul, Murray Rothbard, and Lew Rockwell planted in the 1990s has come to bear some really ugly fruit in the last couple of years as elements of the alt-right have made appearances in various libertarian organizations and venues," writes Steve Horwitz, an economist who writes at Bleeding Heart Libertarians.

The Ron Paul Revolution might not have amounted to much electorally, but it would be wrong to underestimate the impact he has had on libertarianism and the alt-right. "In a way, Ron Paul is the guy who lit the fuse," Nick Gillespie says. "And he embodies some of those contradictions [between libertarianism and the alt-right]." Gillespie tells me that Richard Spencer came up to him at the Republican National Convention in 2016 and said that he was activated into politics because of Paul. Gillespie sees Paul's legacy as very mixed, as someone who was "simultaneously… positing this very libertarian worldview, but then he's also speaking to people's fears and anxieties." If one were looking for the ...
Posted by: Jack Graham 3 years, 9 months ago
Shabcast 3 was supposed to be the second part of my discussion with
Josh Marsfelder
. (
Here
's part 1 of that discussion.) But events have intervened. Now, Josh and I will carry on our talk in Shabcast 4 (hopefully out quite soon... so you'll probably get two Shabcasts this month, you lucky blighters). Shabcast 3, meanwhile, has been devoted to an emergency, hastily-convened discussion between myself, Phil Sandifer and Andrew Hickey on the subject of the recent right-wing incursion upon the Hugo Awards.
Download Shabcast 3
here
(thanks once again to the
Pex
Lives
guys for donating their bandwidth). We do a fair bit of fash-lambasting, and Andrew especially gives lots of background to this particular issue, but we also find time to roam and rove a bit around some related topics, such as modernism and postmodernism and geek privilege and GamerGate and "what is SFF anyway???".
Andrew
and
Phil
have both blogged about the Hugos issue (which is why I asked them to speak to me about it), and here are some more links...
Here
's Charlie Jane Anders at io9.
One of the movers behind this business is the utterly reprehensible fascist ...
Posted by: Jack Graham 3 years, 11 months ago
In the wake of the Chapel Hill murders, people of Left-wing persuasion have been doing a lot of talking about the double standards which are applied to murder when it's Muslims being murdered by non-Muslims rather than the other way round. All very true. If a Muslim had been the murderer in Chapel Hill, and his victims had been non-Muslim, we'd now be hearing the mainstream media (let alone the conservative media) talking about 'terrorism', the pundits would be giving us their standard reheated 'clash of civilisations' rhetoric, pontificating about the inherently violent nature of Islam, asking Muslim 'community leaders' to address the cancer of extremism in their midst, etc etc etc, ad nauseum, ad infinitum. Hell, Charles Windsor might even open his empty head again to release some more racist platitudes about the need for Muslims to 'conform' to 'our values' (there is no 'us' or 'we' or 'our', Mr Windsor. Please fuck off). There certainly wouldn't be anybody desperately trying to spin the murders as nothing more than a dispute over a parking space, or the product of the singular demons of a lone nut.
But we don't actually need to theorise what might ...
Posted by: Jack Graham 4 years, 6 months ago
I was going to do
this
post all over again... (this is what we do with Palestine: say the same bloody things over and over again, because the same bloody things keep happening over and over again)... but Richard Seymour has already done it for me,
very succintly
.
(EDIT: I originally posted a screencap of Seymour's tweet of a screencap. But Seymour has now posted the original screencap itself on his blog. So it seems only fair to remove my screencap of his tweet and just link to him. Not that he needs hits from me.)
Posted by: Jack Graham 4 years, 11 months ago
J.K. Rowling recently reignited the Potterite shipping-wars by saying that she should never have coupled Ron with Hermione.
Among the things she apparently
doesn't
regret putting into the world's most widely-read/seen Fantasy franchise of recent decades are the following:
Gold-obsessed Goblin bankers with big noses and a nigh-communistic inability to comprehend or respect 'human' notions of private property.
A race of willing slaves with brown skin, huge rolling eyes and 'pickaninny' speech patterns.
Giants who are born savage and thick, and who live in 'primitive' tribes.
Lest it be thought that I'm singling Rowling out for special snark, let me broaden this out immediately. The SF/Fantasy genre, as a whole, contains a discourse of race that represents a peculiarly insidious reflection of racial ideology. Race pervades these genres as a category. Tolkien's Middle Earth is full of different 'races'. The world of
Star Trek
is full of different 'races'. The world of
Doctor Who
is full of different 'races'. Just think how often we are assailed with 'races' in Fantasy that can be told apart by both physical characteristics (the blonde hair of the Thals, the crinkly ...
Posted by: Jack Graham 5 years ago
To me, the most striking thing about the
racist Christmas card
circulated by the British National Party (or the Keystone Stormtroopers, as I like to call them), is how utterly mainstream it looks.
There is clearly a racist message here because
a) it's being circulated by a racist party of fascist Nazi racist racists,
and
b) because of the oh-so-clever hidden subtext of the phrase 'white Christmas' that Cyclops/Fuhrer Dickibegyourpardonnick Griffin's reichschancellory full of political geniuses have cryptically woven into it.
But, as
Metro
have
pointed out
, it's an altered stock image, also used by thoroughly mainstream publications.
The Aryan child - pale and blonde and blue-eyed - is still the vanilla standard of beauty and innocence in the aesthetic system that capitalism calls Christmas. Mainstream adverts and cards will engage in tokenism so as to simperingly hook in with sentimenal one-world platitudes, and sell to more than just white people, but non-white faces are still the variety sprinkled around the white standard.
It's not the young model's fault, of course. She's just peddled her own image in a system of bodily commodification (as we all must peddle ourselves, one way or another ...