Viewing posts tagged river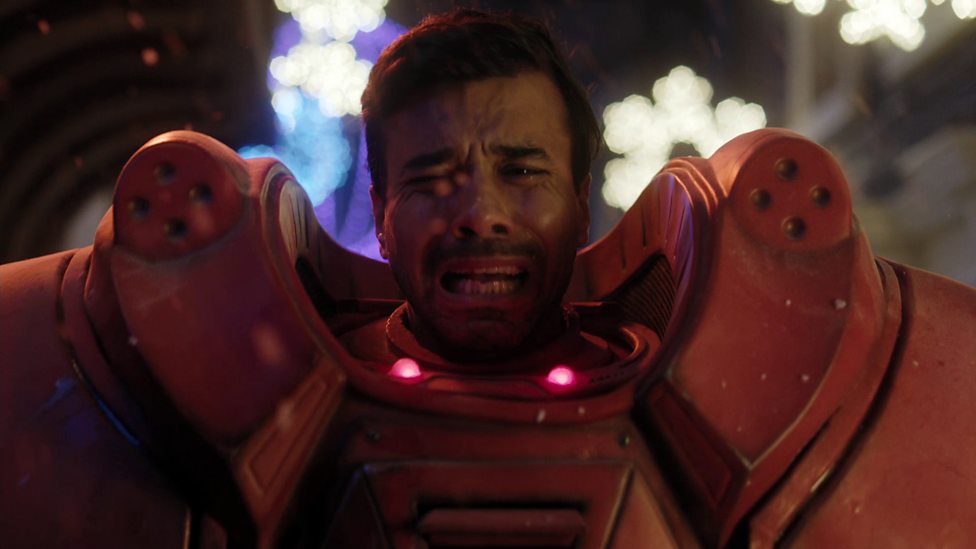 What do you mean it's not back until next Christmas?
Not the post you expected to see today? Think about how the River Song posts worked in the past and work it out. Or just wait for me to put the link on Twitter later in the day. Or heck, someone's probably put it in the comments by now.
It's May 18th, 2013. Daft Punk and Pharrell are at number one with "Get Lucky," with Pink, Will I am, Chris Malinchak, and Passenger also charting. In news, Angelina Jolie announces that she has had a double mastectomy, David Beckham announces his retirement, and, three days after this story airs, the House of Commons votes to allow same sex marriage in England and Wales.
While on television, Doctor Who's seventh season since its triumphant 2005 return concludes with The Name of the Doctor. As a season finale, of course, it is written by Steven Moffat. For the most part the format of a season finale has been consistent since the series returned; a narrative collapse storyline. But in other ways the format has changed dramatically. First and foremost, for two seasons running, due to the ...
Posted by: Jane Campbell 4 years, 11 months ago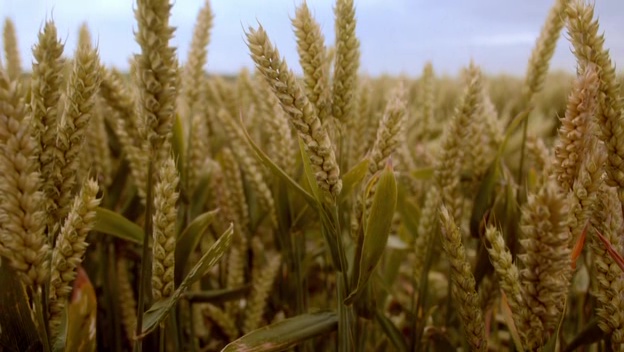 Hi all, sorry about the extended time away. Think of it as a winter hiatus, a polar opposite to, say, the summer hiatus preceding Let's Kill Hitler. Anyways, I'm back!  And I've six thousand words to share.
I just happened to rewatch Series 6 recently with very good friends, so it's on my mind, esepcially Let's Kill Hitler. It's one of those episodes that, for me, gets better every time I watch it – it's very amenable to esoteric exploration, and being so familiar with all its beats, I no longer notice the tonal whiplash and the jarring pace. "Plus, she's a woman" still sticks out like a sore thumb, but still, that's a relatively minor complaint compared to all the wonderful stuff going on in this story, and even more so in the context of its production.
For those unfamiliar with the production schedule for Series 6, many of the stories were shot or placed out of order. Black Spot, for example, was repositioned to the first half of the series, switching places with Night Terrors. Let's Kill Hitler, on the other hand, started production after they'd already filmed ...
TARDIS Erootitorum
It's June 19th, 2010. Shout is at number one with "Shout," which lasts both weeks of this story. Kylie Minogue, Eminem, David Guetta, Lady Gaga, and Baddiel, Skinner, and Lightning Seed also chart, the latter with a hilarious belief that England might not crash pathetically out of the World Cup. Spoiler: the day after this story wraps, they do. Also in news, David Cameron apologizes on behalf of the government for the Bloody Sunday Massacre, and George Osborne presents a budget statement full of austerity. Also, on June 26th, the entire universe ends.
There is no point in pretending that my opinion here is anything other than what it is. I think this is decisively and thoroughly a good thing. I love the Davies era dearly, but the Moffat era is, for my money, the pinnacle of the show. Indeed, it's basically this pair of episodes that's why TARDIS Eruditorum exists: because I could not get them and their implications out of my head. I have been looking forward to this post since I started, and the observations I want to make about this story are, ultimately, the observations that I created ...
Oh shit oh shit I need a new caption joke.
It's April 24th, 2010. Usher and will.i.am are at number one with "OMG," with Lady Gaga, Plan B, and Timbaland also charting. In news, the Deepwater Horizon exploded in the Gulf of Mexico, creating one of the worst ecological disasters in history, and Standard & Poor's downgrades Greece's credit rating, worsening the Euro crisis. Also, flights resume following the Eyjafjallajökull eruption, and we reach the last few days before the UK general election.
While on television, the first-filmed episode of the Moffat era. In the history of Doctor Who, there are two standard tricks that people have come up with to smooth the transition for a new Doctor. The first originates in 1966 with The Power of the Daleks, when Patrick Troughton's debut was consciously and deliberately overshadowed by the return of the Daleks. Basically, you use existing characters as guest stars to lighten the load a bit on your main actor while he beds in. Variations were used in Spearhead from Space, Robot, Time and the Rani, The Christmas Invasion, and Deep Breath. The other, only ever executed once, but terribly clever ...
In this scene, Clara is cleverly disguised as a frankly alarming
haircut.
It's September 29th, 2012. Script are at number one with "Hall of Fame," with Psy, Pink, Ne-Yo, and, with an impressive seven letters, Example also charting. In news, resolution is reached regarding the lockout of NFL referees, and, the day after this story airs, the Jimmy Saville story starts to break as it comes out that ITV is planning on airing a documentary accusing him of being a pedophile.
On television today, however, the last of five episodes in Doctor Who's 2012 mini-season. The decision to frame the first portion of Season Seven with two returning monsters is interesting. Asylum of the Daleks served as Moffat's most aggressive feint, at least in terms of the audience, with everything it was sold as disappearing in a haze of Jenna Louise Coleman. But if that story was aggressively forward-looking, here we get the flip side: a story that cannot possibly look forward. All of this is ultimately framed by the paratext: by the fact that even before Asylum of the Daleks aired, Coleman had been announced as the next companion and the departure of the ...
In this scene Clara is cleverly, albeit tastelessly, disguised as
a swastika.
It's April 23
rd
, 2011. LMFAO are at number one with "Party Rock Anthem," while Jennifer Lopez, Rihanna, Adele, and Katy Perry also chart. Since Christmas, the Tunisian government has fallen, Hosni Mubarak has resigned in Egypt, and civil wars have broken out in Libya and Syria. Spring is in the air, as it were. While in the news during this story, Prince William and Catherine Middleton are married in Westminster Abbey.
It's been just over three years and one month since this story aired. This is an odd gap to try to historicize within. It's recent enough that it's still easy to remember exactly how this felt on transmission, with the Moffat era's brief quasi-imperial phase (aka "the bit Toby Haynes directed") marching on with something that felt fresh and innovative. And yet it's old enough, or, at least, Doctor Who's style has changed enough since it that rewatching it, what jumps out is how little of this story would be done this way in 2014. At the time the tagline, acknowledged in interviews by Moffat, was that they ...
In this scene, Clara is cleverly disguised as a duplicate of
Amy Pond's infant daughter made out of synthetic flesh that
is sentient and has an identity but that is going to be callously
murdered in Amy's arms just to hammer home the horrific
abuse that she has suffered and that the Doctor fails to understand
until River shows him how he has been blind.
It's August 27th, 2011. Wretch 32 is at number one with "Don't Go," with Emelie Sand, Maroon 5, and Christina Perri also charting. In news since a good man went to war, the President of Yemen, Ali Abdullah Saleh, fled to Saudi Arabia to receive medical treatment for injuries sustained during an attack by protesters upon the Presidential Palace. The Arab Spring also progressively heated up into the Syrian Civil War, and South Sudan becames a country. In tremendously symbolic news, the Space Shuttle program ended with STS-135, commanded by Christopher Ferguson. Anders Breivik did unimaginably terrible things. And Muammar Gaddafi's government effectively falls in Libya the week this story airs.
While on television, Doctor Who is back after its summer break with the provocatively titled
Let's Kill ...
In this image, Clara is disguised as an empty room.
It's October 1st, 2011. Dappy is at number one with "No Regrets," while Maroon Five, One Direction, and several bands without numbers in their names also chart. It is also the hottest October day in history, and the day in which New York City police arrested seven hundred people during Occupy Wall Street. And it's the day Doctor Who's sixth season wraps with
The Wedding of River Song
.
The obligatory introduction out of the way, let's start where we left off. This is, after all, an episode about answering questions. So let's just give the answer. "By adding another twist to the
A Good Man Goes to War
/
Let's Kill Hitler
subversion of the epic and having River heal the Doctor." That, at least, is what the plan seems to be. We've already discussed the nightmare that production on Season Six turned into back with
Let's Kill Hitler
, and so we don't need to go into it here, but suffice it to say that the distinction between Moffat's first draft and the shooting script is in this case largely ...