Viewing posts tagged rothbard
Posted by: Jack Graham 2 years, 2 months ago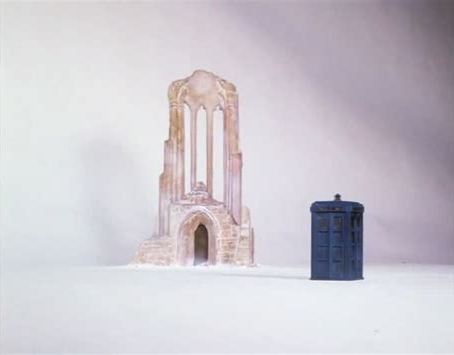 Paleolibertarianism was a consciously devised mutation of Austrian-influenced libertarianism, concocted by the late-20th century's most prominent devotee of Austrian dogma, Murray Rothbard (and his fawning cohorts).
Libertarianism today draws on several sources. Ayn Rand is the best known, but the more influential is arguably Murray Rothbard. (Rothbard's attitude to Rand fluctuated.) Rand is more influential for her 'ideas'. Rand is more accessible, despite putting up a superficial show of intellectualism. Rothbard is harder to get a handle on. Unlike Rand, he is a genuine intellectual – which is often a question of how one couches ideas rather than the ideas themselves. And he develops. And he writes long, involved, serious articles (though they get less serious-minded as he gets older). I would argue that his influence is less in actual ideas and more in the surrounding spheres of aesthetics/style and tactics/strategy. After all, in fusing libertarianism with conservatism to create paleolibertarianism, the libertarians consciously submerged certain libertarian ideas. What succeeded – from the libertarian point of view - was arguably less the fusion than the style: the strategic attempt to use populist reactionary politics to further the ...
Posted by: Jack Graham 2 years, 6 months ago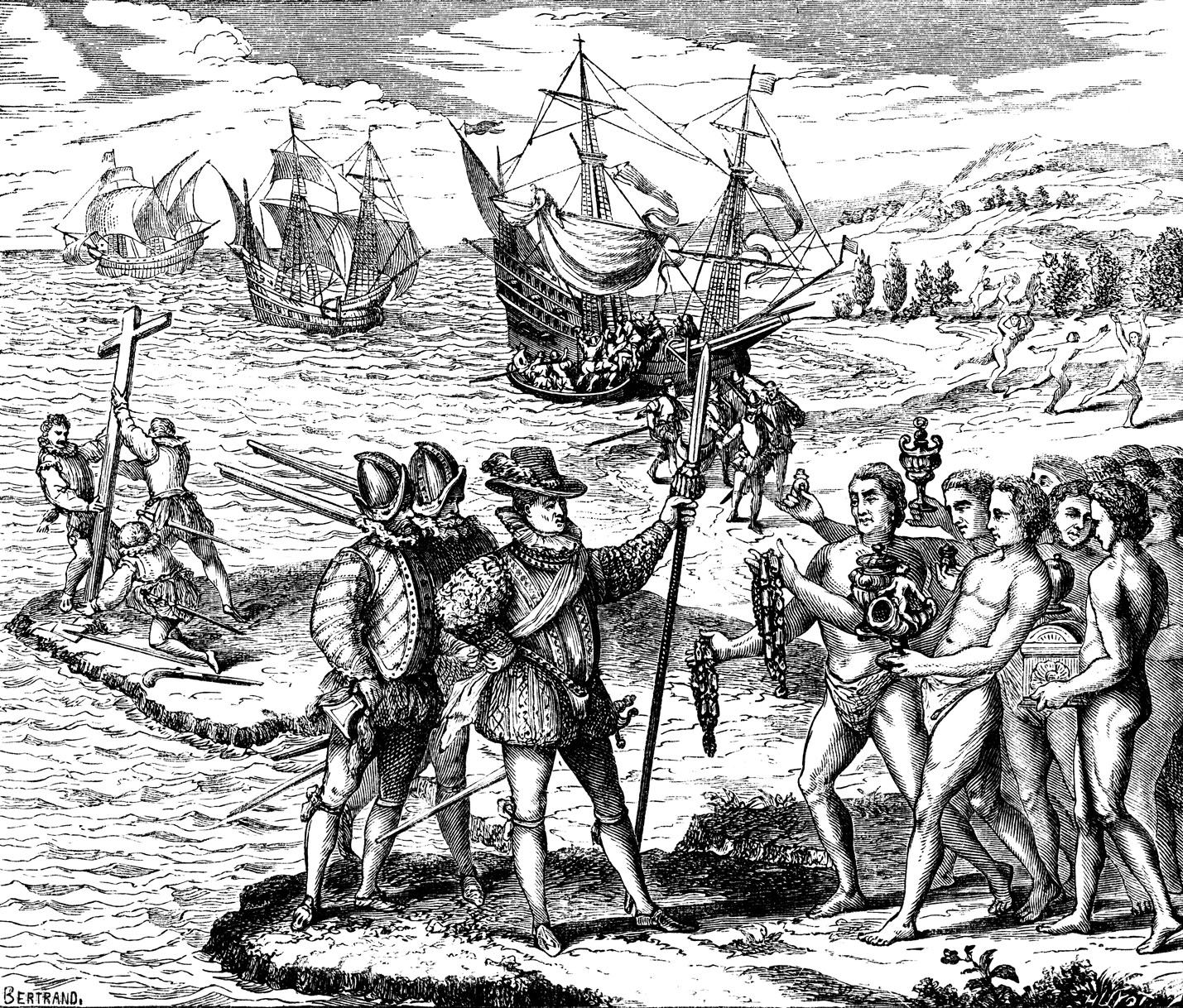 A Fragmentary Digression on Individualism, Freedom, Necessity, and Utopia.
*
Individualism is a key part of reactionary dogma. It is relentlessly fetishized by the right, by libertarians, by conservatives, by the YouTube 'rationals' and 'sceptics', etc.
Murray Rothbard, Austrian School dogmatist and founder of right-libertarianism in America, gave "individual human beings act" as the foundation of his entire philosophical system. But, aside from the question of whether or not one can logically derive from it what Rothbard does, what does this mean? What can it possibly mean? Apart from anything else, what even is an individual? The concept, at least in the way that it is asserted by bourgeois ideology, is not supported by the evidence.

Not only is no man an island, but it appears that people are actually more like beaches.

A beach is a liminal zone. Liminality is its essence. It is defined by its lack of definition. It is sometimes long and sometimes short, depending on the time of day, and the time of year. Its very nature as a location is that it lies at the edge of the entire concept of location. It is undeniably a place, but a ...
Posted by: Jack Graham 2 years, 6 months ago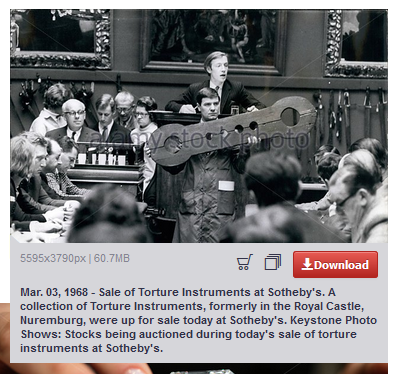 The glue which gums Rothbard's libertarianism, with its supposed veneration of personal liberty, to the politics of tyranny (white supremacy, anti-semitism, etc) is the baked-in project of conservatism, according to Corey Robin: the defence of privilege and hierarchy which is, or feels itself to be, threatened.
Libertarianism, via its ideological justifications for the hierarchy of employees and employers (as worked out in Hayek, for instance, in a passage we looked at), is also a general theory of capitalist hierarchy. It full-blooded libertarianism (which nonetheless takes its cues from the more polite and measured coded-savagery of Hayek) tells a story of supermen and parasites. Rand – much mocked as if she is a uniquely bizarre irruption - is just an idiosyncratically unhinged, pathological, and libidinous version of this. It's a form of panglossianism, in that everyone gets what the deserve – or at least the best any world is capable of affording them (in general). Hierarchy thus isn't just something apologised for – it is something rhapsodised. It isn't just unavoidable – it's actively good. Laudable. A mark of civilisation (in the moral sense). Libertarianism fetishises commodity relations to the point where it makes its politics from an aesthetic category error ...
Posted by: Jack Graham 2 years, 6 months ago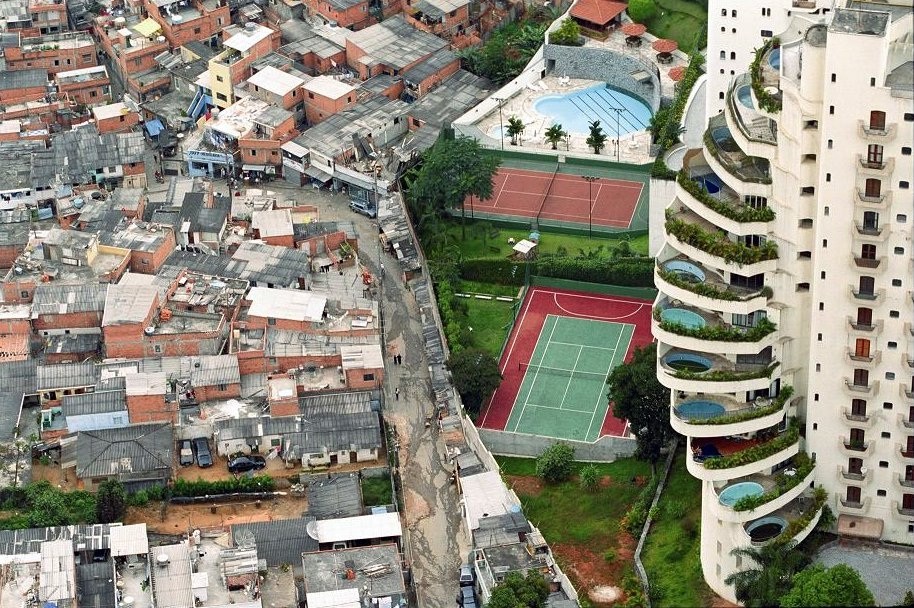 'Return of the Irrepressed', my overview of Rothbard, will probably return next week. It occurred to me that I should get more specific in my response to Rothbard, as I have been with Hayek and Böhm-Bawerk. So I decided to critique something of his in detail. Here's what happened. My Patreon sponsors got advance access to an earlier draft. Sorry about the length. I would have broken this up into several posts but it's too unitary for that.
*
In his essay on conservative thought, Karl Mannheim argued that conservatives have never been wild about the idea of freedom. It threatens the submission of subordinate to superior. Because freedom is the lingua franca of modern politics, however, conservatives have had "a sound enough instinct not to attack" it. Instead, they have made freedom the stalking horse of inequality, and inequality the stalking horse of submission. Men are naturally unequal, they argue. Freedom requires that they be allowed to develop their unequal gifts. A free society must be an unequal society, composed of radically distinct, and hierarchically arrayed, particulars.

- Corey Robin, The Reactionary Mind

*

One of the things that has always driven institutional racism is the notion that ...
Posted by: Jack Graham 2 years, 6 months ago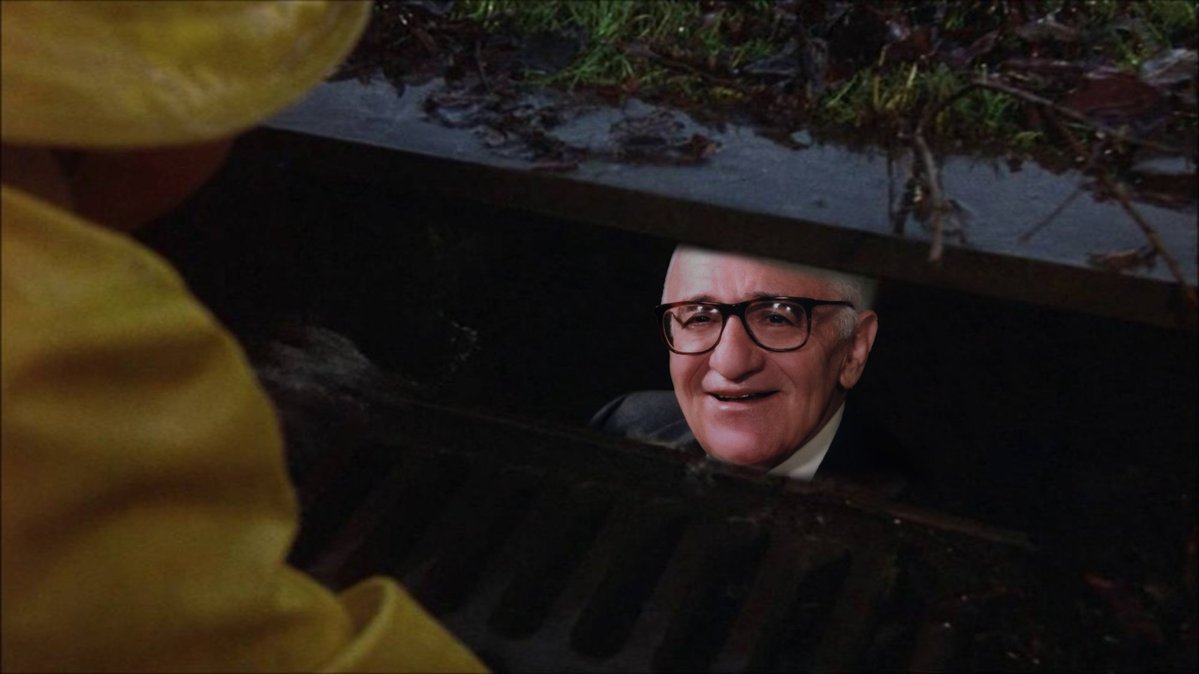 We all float down here, Georgie… no government to hold us down, you see…
With thanks to @gerofalltrades for creating this post's accompanying cursed image for me.
This article has been amended to remove an inaccurate claim that Reason magazine gave Milo's book Dangerous a flattering review. I got them mixed up with Skeptic magazine. My bad. Sorry. BTW, for interest's sake, the review in Skeptic was written by Dr. George Michael who received his degree from George Mason University.
*
Whereas many of today's libertarians and 'classical liberals' like to present their doctrine as somehow above or beyond the left-right divide (even as they enable fascists and agree with everything they say), Rothbard indulged in little such pretence. He was cynical and opportunistic. He was inconsistent and incoherent. But he wasn't confused. For him, libertarianism was, essentially, a reiteration of what he called 'the Old Right'.
For more on this, see a flatulent, blithering essay he wrote in 1992 called 'A Strategy for the Right'. You can read it at LewRockwell-dot-org. I won't link to it (because, while the SPLC might not come right out and say it, as far as I'm concerned ...
Posted by: Jack Graham 2 years, 7 months ago
Like any emerging ideology, the alt-right didn't just materialize out of nowhere. There were forerunners crying in the wilderness who were generally viewed as harmless kooks. "The paleo-libertarian seed that Ron Paul, Murray Rothbard, and Lew Rockwell planted in the 1990s has come to bear some really ugly fruit in the last couple of years as elements of the alt-right have made appearances in various libertarian organizations and venues," writes Steve Horwitz, an economist who writes at Bleeding Heart Libertarians.

The Ron Paul Revolution might not have amounted to much electorally, but it would be wrong to underestimate the impact he has had on libertarianism and the alt-right. "In a way, Ron Paul is the guy who lit the fuse," Nick Gillespie says. "And he embodies some of those contradictions [between libertarianism and the alt-right]." Gillespie tells me that Richard Spencer came up to him at the Republican National Convention in 2016 and said that he was activated into politics because of Paul. Gillespie sees Paul's legacy as very mixed, as someone who was "simultaneously… positing this very libertarian worldview, but then he's also speaking to people's fears and anxieties." If one were looking for the ...
Posted by: Jack Graham 2 years, 7 months ago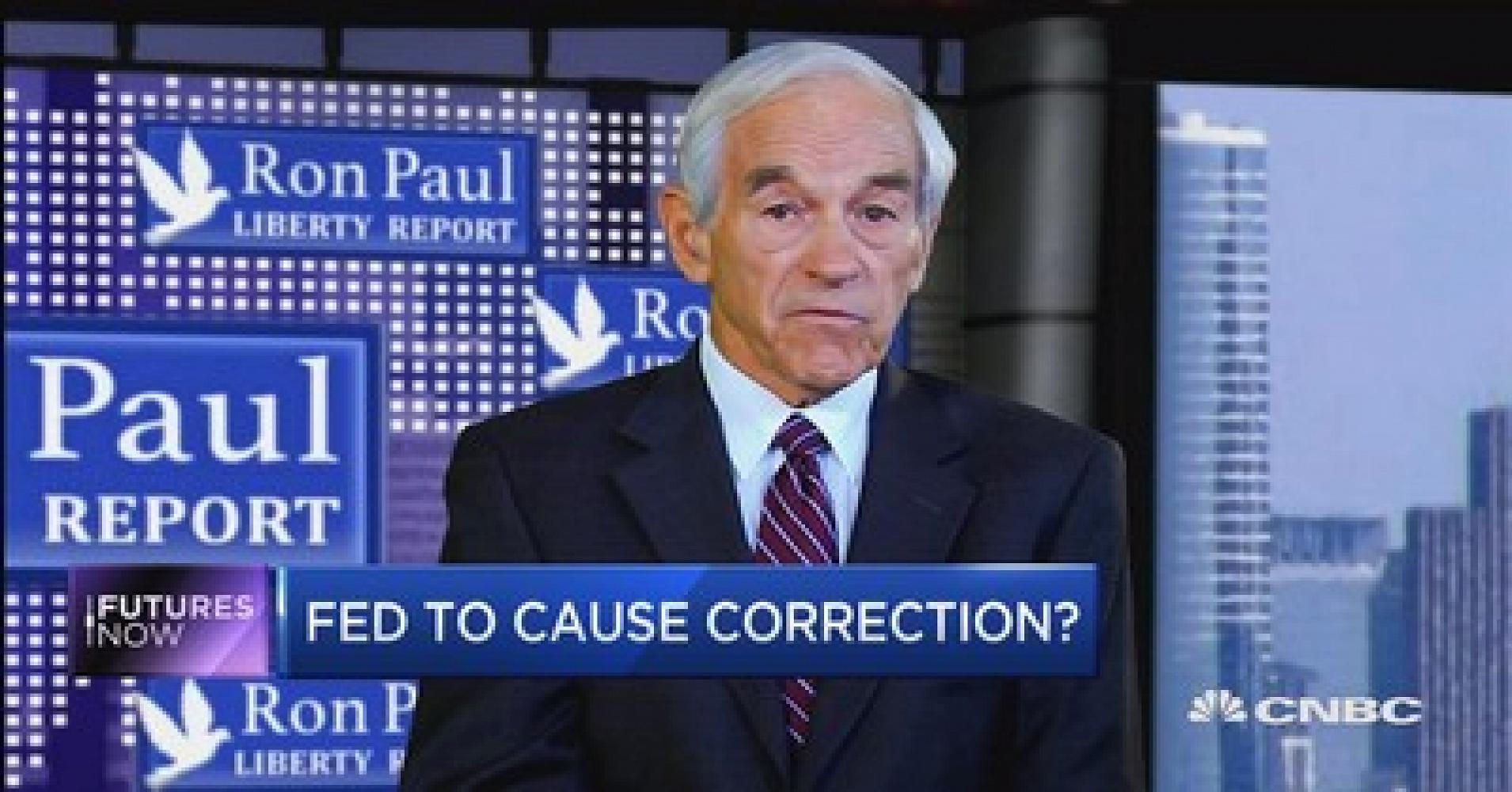 In my opinion, any account of the rise of the alt-right, especially one which emphasizes the role of libertarianism, and thus the distal causal role of the Austrian School of economics, must begin with Ron Paul.
In his essay 'On Social Sadism', published in the journal Salvage, China Miéville recounts an occasion when
[a]t a debate between Republican candidates in September 2011, Wolf Blitzer, the chair, mooted the case of a hypothetical thirty-year-old uninsured man who becomes sick. '[C]ongressman,' Blitzer asks Ron Paul, 'are you saying that society should just let him die?'

'Yeah!' comes a shout from the audience. A smattering of applause. The shout is repeated, and again, and the applause grows.
Paul retired from politics in 2013, but his shadow is long on the libertarian Right. After the above exchange, Paul – a former medical doctor and a fervent libertarian, indeed a 'paleolibertarian', a follower of the syncresis of libertarianism and far-right conservatism invented by Murray Rothbard and Lew Rockwell – suggested that the hypothetical man in the question should have a private medical plan. "We've given up on this concept that we might assume responsibility for ...
Posted by: Jack Graham 2 years, 8 months ago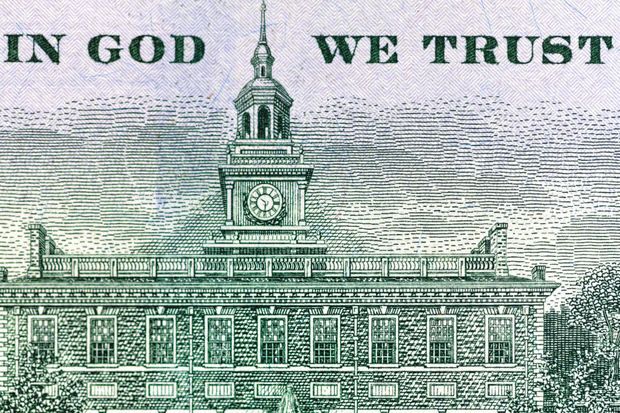 Part 1 can be found here.
*
The religious world is but the reflex of the real world. And for a society based upon the production of commodities, in which the producers in general enter into social relations with one another by treating their products as commodities and values, whereby they reduce their individual private labour to the standard of homogeneous human labour – for such a society, Christianity with its cultus of abstract man, more especially in its bourgeois developments, Protestantism, Deism, &c., is the most fitting form of religion.

– Marx, Capital vol.1, Chapter 1, Section 4
It is an historical irony that, though they today seem to embody a view of life dear to the moralistic Right, the Puritans were the 'Left' in the great political debates of the era of the European transition from feudalism to capitalism. But, while ironic, this is hardly accidental. They were expressing the views and imperatives of the rising class of bourgeois, this class being both product and inheritor of what is now the capitalist system. This is, of course, the very market system the Austrians (and those like them, because they are by no means as distinct as they ...