Viewing posts tagged sexism
Posted by: Jack Graham 3 years, 3 months ago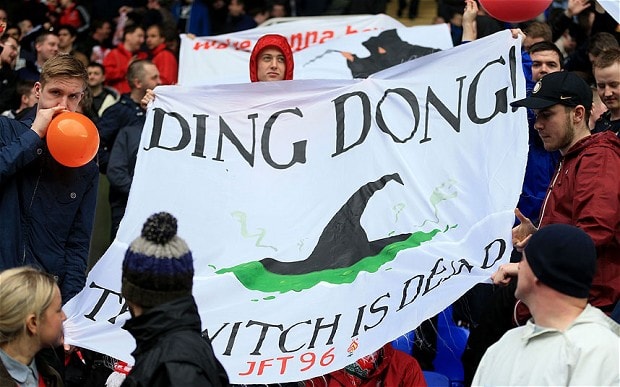 This is post is kindasorta both a Tricky Dicky and a Psychic Landscape entry. It doesn't quite fit into either series, but should - hopefully - be read in the context of them.

When Margaret Thatcher died in 2013, so many people downloaded the song 'Ding Dong! The Witch is Dead' from iTunes that the BBC were seemingly forced into the position of having to play it on Radio 1, in line with their usual practice of giving airtime to songs that are currently in the charts. (In the end they copped out and played a clip - of a song that's under a minute long anyway - with an explanation. I didn't hear it but I'd stake internal organs on it involving use of the word 'divisive'.) This awkward situation for the BBC, very much not of their choosing, created what is called a 'row', or a 'controversy', or a 'scandal'. This is when the right-wing media, rather than report the facts with headlines like 'Thousands Celebrate Baroness Thatcher's Death by Downloading…', instead publish stories with headlines like 'Outrage as BBC plans to Celebrate Baroness Thatcher's Death by Playing…'. The 'outrage' the paper is supposedly reporting is always illustrated with ...
Posted by: Jack Graham 3 years, 5 months ago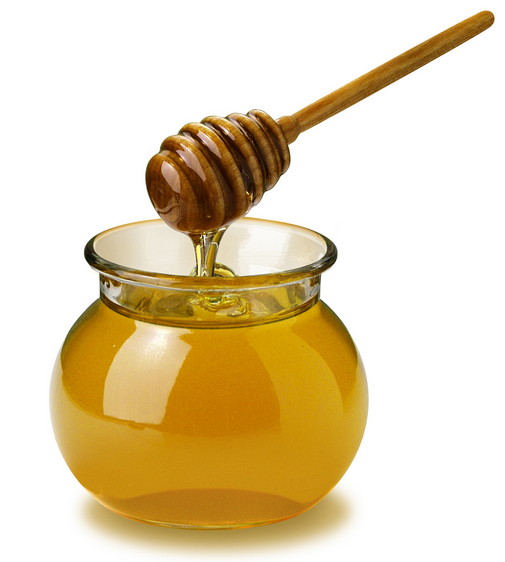 Yes, I use the Oxford comma. I use it because it is sensible, stylish, and clarifying.
Oh, and this is Part 2 of Shabcast 23, featuring the continuation of my latest chat with Daniel Harper. I think the title is pretty much self-explanatory.
That's my thing now. Self-explanatory titles. And Oxford commas. They're my thing too now. And irrelevant commentary on my own style.
Self-explanatory titles, irrelevant commentary on my own style, and Oxford commas.
See, they're nice aren't they? If that comma hadn't been there, before the 'and', it could've looked like I was saying I now make irrelevant comments about my own style and about Oxford commas.
And clearly I would never make irrelevant comments about Oxford commas.
*
By the way, here's a link to Rebecca Watson's video (referred to in the Shabcast), in which she mentions (in passing) that a guy tried to chat her up in a hotel elevator in the wee small hours, and that, guys, it's probably not a good idea to do that. That bit starts around 4:30.
Further to the discussions about ...
Posted by: Jack Graham 4 years, 7 months ago
Further to some objections I've had to my description of
Mad Max: Fury Road
as having reasonably good gender politics. Trigger and Spoilers, obviously.
What
Mad Max: Fury Road
does - with its depiction of Furiosa - is to refuse to make violence the exclusive province of men, or to make men the only ones who are any good at it. (Not unprecedented - but quite good.) Furiosa gets to do all the trad-masculine things that Max does. She's just as good at them as him. This, apparently, is a big problem for those kinds of insecure, reactionary misogynitwits who drivel on about how women are weaker than men. According to such douchenozzles, this is just a scientific fact, and it's not a man's fault if he just repeats the incontrovertible findings of Science. In actuality, of course, what such bigoted ninnies are actually doing is regurgitating some half-digested sociobiologistic bullshit. They then accuse feminists (who control Hollywood in their ideologically distorted, bass-ackwards bizzaro world) of playing a dirty, emasculating trick and oppressing men by spreading the vicious civilisation-eroding lie that not all women need a man to open jars for ...
Posted by: Jack Graham 4 years, 8 months ago
Well, it's basically a two-hour chase sequence with a few pauses... but yes, it's amazingly well done. Old hand George Miller takes advantage of all the modern techniques - hyper-fast editing, CGI, etc - but he uses these things for storytelling purposes, not to show us how fast he can edit or how good his CGI is. He never sacrifices the clarity of the visual storytelling. The production and costume design has a gnarly, knotty detail and complexity. The brazenly ironic and stylised salvagepunk visual world of the movie makes it like an 80s auteur film made on a vast budget and with modern techniques. The result is jaw-droppingly good. It instantly makes just about every other blockbuster movie of recent years look quaint and windy.
Mad Max: Fury Road
makes
Avengers: Age of Ultron
look like a Cameron Crowe movie in which the assembled twee, privileged assholes play with action figures and make "boom" noises.
I'm not going to go into much political detail. I've junked most of what I've been trying to write about this movie, largely because of
this
article at
Jacobin
, which says everything I ...
Posted by: Jack Graham 4 years, 8 months ago
Spoilers & Triggers
So, Sansa and Ramsey.
Well, it was totally necessary because it shows rape is bad, which we didn't already know…
Oh, hang on, we did.
Well, some people don't understand how bad rape is, and this'll make them see that they were wrong…
Oh no, hang on, it proably won't.
Well, it was necessary for the plot.
Er… no. And even if it had been, plots are things people make, not things that grow by themselves.
But it was in the book, wasn't it?
Um… no, it wasn't. In fact they had to rewrite the storyline from the books quite extensively to make it possible. And even if it had been in the book, that wouldn't bind them to include it.
But at least it was germaine to the text, like the rape scene in, say,
The Accused…
Umm… except that this is a show about dragons and magic in a fairytale kingdom.
But at least it shows the horrors of the treatment of women in the middle ages…
Except that this show isn't set in the middle ages in the real world…
But, being set ...
Posted by: Jack Graham 4 years, 9 months ago
Shabcast 3 was supposed to be the second part of my discussion with
Josh Marsfelder
. (
Here
's part 1 of that discussion.) But events have intervened. Now, Josh and I will carry on our talk in Shabcast 4 (hopefully out quite soon... so you'll probably get two Shabcasts this month, you lucky blighters). Shabcast 3, meanwhile, has been devoted to an emergency, hastily-convened discussion between myself, Phil Sandifer and Andrew Hickey on the subject of the recent right-wing incursion upon the Hugo Awards.
Download Shabcast 3
here
(thanks once again to the
Pex
Lives
guys for donating their bandwidth). We do a fair bit of fash-lambasting, and Andrew especially gives lots of background to this particular issue, but we also find time to roam and rove a bit around some related topics, such as modernism and postmodernism and geek privilege and GamerGate and "what is SFF anyway???".
Andrew
and
Phil
have both blogged about the Hugos issue (which is why I asked them to speak to me about it), and here are some more links...
Here
's Charlie Jane Anders at io9.
One of the movers behind this business is the utterly reprehensible fascist ...
Posted by: Jack Graham 5 years, 4 months ago
Triggers
Apparently, they've found out who Jack the Ripper was.
Maybe
. At least, so says the
Daily Mail
, and a bloke who's written a book about the case, and who owns a business selling 'Ripper' tours. So, reliable and unbiased sources.
Turns out, Jack the Ripper was... some guy.
Who'd have thunk it?
So, will this put a stop to the lucrative Ripper industry? The books, movies, walks, etc?
No, of course not. Like all previous unmaskings, it'll just fuel the fire, even if this unmasking turns out to rest on marginally better evidence that some hack's ability to create anagrams, or an evidently untrue story told by a publicity hound, or the baseless hunch of a crime writer, or an obviously forged diary, or the manufactured bad reputation of a dead one-time heir to the throne.
Because, contrary to what everyone ever has always said about Jack the Ripper, interest in the case doesn't stem from the fact that the murderer was never caught. It stems from the appeal of the degradation, humiliation, punishment and silencing of women... and from the way revelling in this (with whatever ...
Posted by: Jack Graham 5 years, 4 months ago
Many people have already commented on the expansion of Clara's character in 'Deep Breath'. I think there's something to this... in that Clara now appears to have a character, now that she's been freed from her tedious and contentless mystery-arc. Those impatient with the right-on critique of Moffat will respond with all sorts of examples of brave, complex things she did in Series 7, and some of those examples will be right, but still... she really did look like a characterless blur across the screen, a sort of jumble of traits, a Rubik's Cube with a face drawn on it. There's no denying, she looked better in 'Deep Breath'. It's possible that, as with so much else that seems better about 'Deep Breath', I may just be
perceiving
an improvement because the episode is largely free from the dominating and infuriating presence of a certain actor who will not be missed at all by me. But then, such things
do
make a difference. One performance in an 'actually existing' production of a written text can change the meaning.
Clara's monologue rebuke to Vastra is part of her ...