Viewing posts tagged islamophobia
Posted by: Jack Graham 3 years, 4 months ago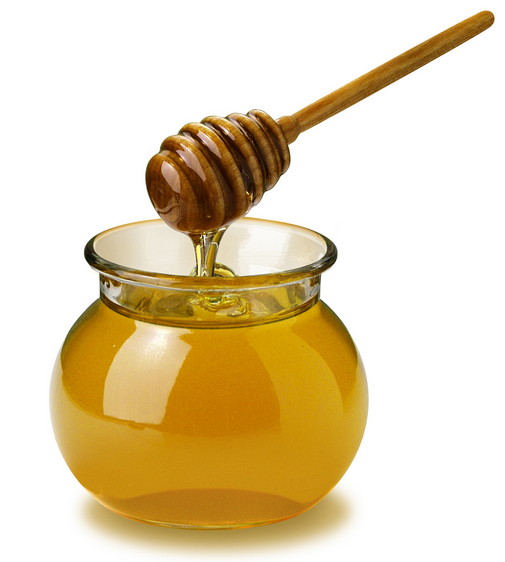 Yes, I use the Oxford comma. I use it because it is sensible, stylish, and clarifying.
Oh, and this is Part 2 of Shabcast 23, featuring the continuation of my latest chat with Daniel Harper. I think the title is pretty much self-explanatory.
That's my thing now. Self-explanatory titles. And Oxford commas. They're my thing too now. And irrelevant commentary on my own style.
Self-explanatory titles, irrelevant commentary on my own style, and Oxford commas.
See, they're nice aren't they? If that comma hadn't been there, before the 'and', it could've looked like I was saying I now make irrelevant comments about my own style and about Oxford commas.
And clearly I would never make irrelevant comments about Oxford commas.
*
By the way, here's a link to Rebecca Watson's video (referred to in the Shabcast), in which she mentions (in passing) that a guy tried to chat her up in a hotel elevator in the wee small hours, and that, guys, it's probably not a good idea to do that. That bit starts around 4:30.
Further to the discussions about ...
Posted by: Jack Graham 4 years, 2 months ago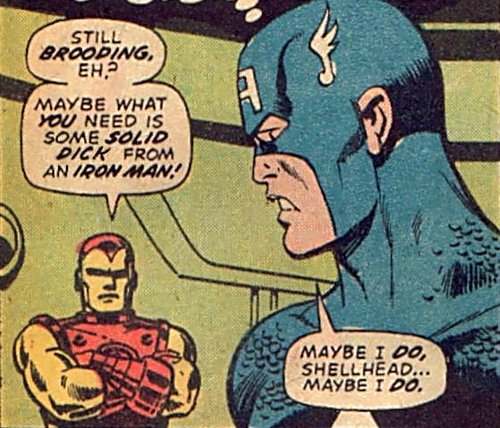 NOTE: This article has been amended to correct factual mistakes and clarify arguments.
Iron Man (2008), starring Robert Downey Jnr. and directed by Jon Favreau, is objectively one of the most evil films ever made. Possibly the most evil, actually.
Boilerplate
I'll get around to justifying that opening statement in a bit. But first, I just want to say… ahem… fuck Tony Stark. Seriously, fuck him. The arrogant, smug, privileged, sexist, immature, selfish, capitalist prick. The rich, preening, self-satisfied asshole. The callous, self-involved, vainglorious, narcissistic wanker. This guy isn't charming or funny or lovable. He's scum, masquerading as humankind's best friend. He's the 1% as saviour of the world, at a time when the 1% are directly and knowing destroying the world. He's the smiling face of the anthropocene (or rather capitalocene) extinction. He's genocidal imperialism as (lone) humanitarian intervention. He's neoliberal capitalism and neoconservative foreign policy as a series of bad-boy quips. He's private capitalist industry as heroism. He's mega-wealth as heroism. He's white male privilege as heroism. He's militarism, imperialism and American exceptionalism as heroism. He's the War on Terror as heroism. He's everything sick and twisted and rotten and filthy and evil and insane ...
Posted by: Jack Graham 4 years, 10 months ago
In the wake of the Chapel Hill murders, people of Left-wing persuasion have been doing a lot of talking about the double standards which are applied to murder when it's Muslims being murdered by non-Muslims rather than the other way round. All very true. If a Muslim had been the murderer in Chapel Hill, and his victims had been non-Muslim, we'd now be hearing the mainstream media (let alone the conservative media) talking about 'terrorism', the pundits would be giving us their standard reheated 'clash of civilisations' rhetoric, pontificating about the inherently violent nature of Islam, asking Muslim 'community leaders' to address the cancer of extremism in their midst, etc etc etc, ad nauseum, ad infinitum. Hell, Charles Windsor might even open his empty head again to release some more racist platitudes about the need for Muslims to 'conform' to 'our values' (there is no 'us' or 'we' or 'our', Mr Windsor. Please fuck off). There certainly wouldn't be anybody desperately trying to spin the murders as nothing more than a dispute over a parking space, or the product of the singular demons of a lone nut.
But we don't actually need to theorise what might ...
Posted by: Jack Graham 6 years, 9 months ago
There was a fair amount of media chin-scratching last year about a supposed glumness and seriousness creeping into popular movies. The real trend, I think, is not towards the 'serious' but towards the reactionary.
For one thing, there's recently been a
spate
of popular, lauded films and TV shows re-inflating Islamophobia (again) in a 'nuanced' form acceptable to liberals as well as to outright bigots. The much-lauded
Argo
depicts a heroic CIA rescue of American hostages in Iran. Always handy, being able to demonise Iran. (Modern Iran's origin is, of course, a long and complex story, and does not present 'the West' in a good light... which is why nobody
balanced and objective
ever mentions it.) The much-lauded
Zero Dark Thirty
depicts torture as being both effective and morally conscionable, with the only negative consequence in sight being the discomfort of the torturers. It misrepresents 'enhanced interrogation' as being a valuable technique leading directly to the location of Osama and, by means of ambivalence and ambiguity (disingenuously used as a defence by the director), it effectively sides with the torturers. To be neutral about torture is to be effectively pro-torture. ...
Posted by: Jack Graham 6 years, 11 months ago
This
article - from Rachel Shabi in
The Guardian
- is really great. It's about the Islamophobia encoded in the recent spate of much-lauded movies (and a TV show) about Americans, Arabs, terrorism... and all that kind of stuff.
Argo, Homeland, Zero Dark Thirty
- all recently rewarded at the Golden Globes. Supposedly nuanced and complex, they peddle the same old lies... just in a way acceptable to liberals.
Here's a snippet:
The three winners have all been sold as complex, nuanced productions that don't shy away from hard truths about US foreign policy. And liberal audiences can't get enough of them. Perhaps it's because, alongside the odd bit of self-criticism, they are all so reassuringly insistent that, in an increasingly complicated world, America just keeps on doing the right thing. And even when it does the wrong thing – such as, I don't know, torture and drone strikes and deadly invasions – it is to combat far greater evil, and therefore OK.
Funny how the culture industry obediently steps up when the imperium is trying to relaunch (yet again) a rinsed-clean project of Muslimcidal 'humanitarian intervention'. I'm all for complex, structural analyses of ...
Posted by: Jack Graham 7 years, 2 months ago
The terrible killings of Americans in Libya have provoked an entirely foreesable reaction. Loads of smug conservatives and equally smug liberals have found common cause in singling out Islam as violent and intolerant.
That
cartoon in
The Onion
is a good example. 'Nobody Murdered Because of This Image' reads the headline, above a cartoon of several non-Muslim religious figures engaged in an explicit gang bang. Because only Muslims kill people for bigoted reasons, you see.
It's interesting to witness the implicit hierarchy of human value. The (entirely deplorable) murder of Americans by Libyans elicits howls of outrages. The (equally deplorable and far more common) murder of Arabs and Muslims in Libya, Afghanistan, Iraq, Pakistan, Palestine etc by the American and British militaries - and/or NATO, and/or the Israelis - doesn't provoke any such widespread and sustained spluttering horror. It's for 'them' to die at our hands. That's just routine. And 'they' mustn't draw any conclusions from this (i.e. the West despises them and values their culture at nothing) because if they do then that's the medieval intolerance of Islam talking.
Of course, nobody who ...
Posted by: Jack Graham 7 years, 8 months ago
The utility to Western imperialism of depicting Arabs with the kind of culturalist discourse of modern vs. pre-modern, secularism vs. cultish religion, democracy vs. theocracy, civilisation vs. medievalism, rationalism vs. fanaticism (translated out of code: good Westerners vs. bad Arabs) that followed in the wake of the "war on terror" is obvious.

This way of constructing Arab and/or Middle Eastern cultural identities in Western art, literature, media and ideology, is very old.

Edward Said's seminal book Orientalism outlines the way in which the West has constructed the East as an exotic, romantic, cruel, sensuous, decadent, fanatical, inscrutable Other.  (...though it is occasionally weakened - in my presumptuous and insignificant opinion - by the problems underlying Foucault's notion of 'discourse', which Said utilises.)

Jack Shaheen's book Reel Bad Arabs reveals how Hollywood has vilified and dehumanized Arabs.  Here's a great short documentary demonstrating his thesis.  It's central message may not come as a surprise to you, but it's still salutary to see the evidence collated and concentrated.





Such representations of Arabs pop up in the Doctor Who story 'Pyramids of Mars' (1975) as part of the show's tactic, at that time, of raiding the motifs ...
Posted by: Jack Graham 7 years, 9 months ago
We've all seen him.  He's swarthy, usually (though not always) with a dark beard.  He's often wearing a fez (no, I'm not going to say it) and robes of some kind.


A fanatic.  And friend.

Sometimes, he leaves his home desert and comes to England.  He may be dressed in Western clothes and live in a house with Western furnishings, but he's got a secret room, or a shrine, or a sanctum behind a billowing curtain, in which he keeps his infernal idols amidst clouds of suffocating incense.

He's...

(cue dramatic music)


...the Egyptian Fanatic!

When he comes to England, he becomes the mirror image of the English Explorer Who Has Just Returned from Egypt (henceforth, the Explorer).  This man goes to Egypt for the love of antiquities and discovery, and comes back enchanted and bewitched by the place (by the place, mind, not the people); filling his big, wood-panelled home with Egyptiana.  The question of whether the Explorer has any right to this Egyptiana is raised only by the Egyptian Fanatic in England (henceforth, the Fanatic).

The Fanatic has come to England from his native land in search of something, some inscrutable justice ...