Posted by: Jack Graham 9 hours, 14 minutes ago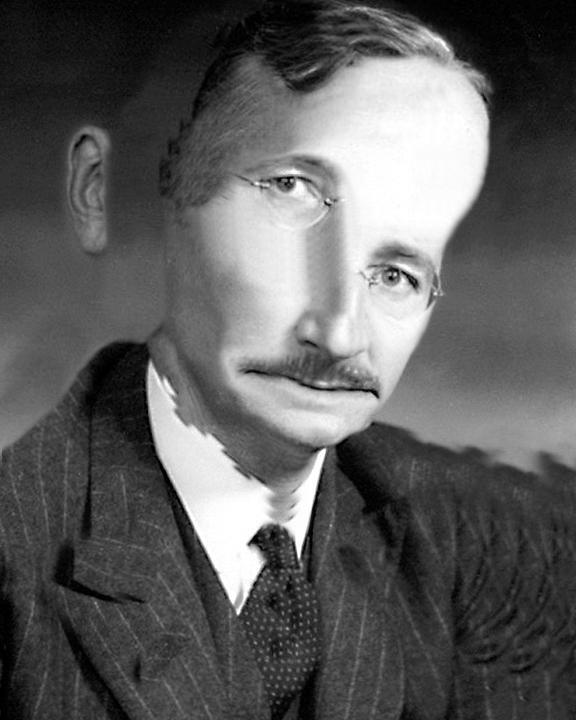 The early Austrian School was actually subject to a split. It stemmed from the first wave of the followers of its founder Carl Menger. Mengerians Friedrich von Wieser and Eugen von Philippovich were both a bit like Fabian socialists in their outlooks. Wieser, for instance, seems to have believed that marginal utility (the radically subjective basis of modern mainstream economics) provided a theoretical foundation for progressive taxation. But Wieser's brother-in-law and fellow teacher, Eugen von Böhm-Bawerk, was of the classical liberal tradition. Böhm-Bawerk was a strident anti-Marxist who developed many of his own theories - which became foundational to the subsequent Austrian School - in the course of his criticisms of Marx. Böhm-Bawerk is still routinely credited by some with having demolished Marx… which he accomplished by systematically misreading, misunderstanding, and misrepresenting him.
The split was transmitted. Böhm-Bawerk was Mises' teacher, and Mises became fanatical in his rejection of state intervention (except when he wasn't… it's complicated). Wieser was Hayek's teacher, and Hayek is still thought by some hardliners to have been almost a socialist owing to his ability to countenance some welfare measures. Hayek also believed a state was necessary… which makes him a cuck by anarcho-capitalist standards. In Ancaptopia, law ...
Posted by: Josh Marsfelder 2 days, 8 hours ago
I hope you're not all sick of BloodRayne yet.
There's a new video on my YouTube channel. It's a rambling, half-lucid live replay of the first few stages of BloodRayne. Yes, the ones I already showed off.
There is a reason for this, as I explain in the video. Since I lost all my progress from the original filming of the first block of Bloodmoon episodes, I needed to go back and replay the opening hour to get a point to continue from, and I used the opportunity as an excuse to talk about the conceptual origins of the Bloodmoon series, why on Earth I chose to spotlight BloodRayne so heavily and my ever-deepening fodness for and connection to this silly, silly game.
If you like delerious, circuitous ramblings as points, arguments and conclusions slowly come into and out of focus, this video is for you. If nothing else, it's a decent snapshot of how my mind works.
I do have to apologise though for the video cutting out briefly during the cutscenes. BloodRayne plays cutscenes in a different window than the gameplay, and OBS doesn't like that.
You know the drill:
...
Posted by: Phil Sandifer 4 days, 2 hours ago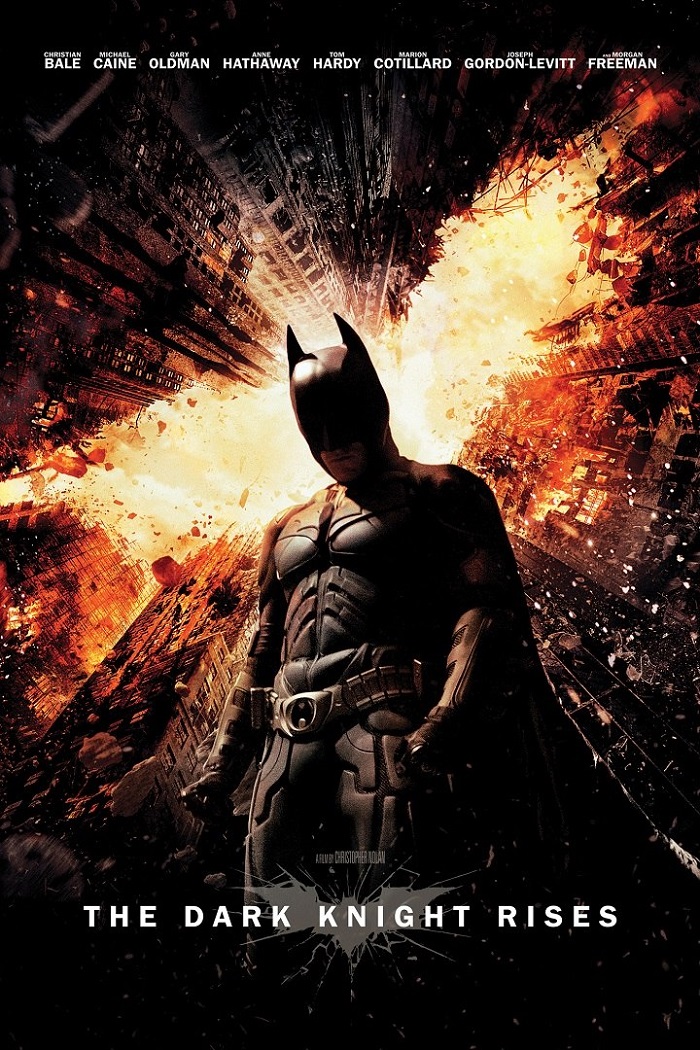 The Dark Knight Rises offers something with no counterpart in Nolan's career: it's a hot mess. That is not to say it's a bad film, and certainly not to say it's the worst of Nolan's career (that's clearly Interstellar). But there is a mad unruliness to it that is utterly uncharacteristic of Nolan's work. Nolan is, as I've said before, an enormously fussy director. His work thrives on constantly trumpeting his presence as an auteur, inviting the audience to feel smart for keeping up with him. This is not inherently a bad thing - it's nothing that isn't true of Steven Moffat, for instance. It's just how Nolan rolls. When it works, as with The Prestige, the result is a gripping puzzle box. When it doesn't, as with Inception or Interstellar, you get something more akin to a stupid person's idea of what a smart movie is like. But The Dark Knight Rises is neither of these things. Instead it's a film Nolan simply loses control of - that becomes a sprawling tangle of competing ambitions that doesn't know what it wants to do even as, at any given moment, it's doing it with characteristic hyper-focus.
To some extent this is visible ...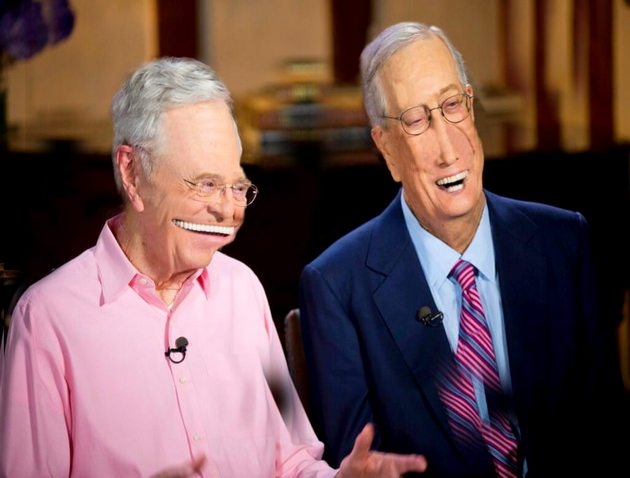 As some of you will be aware, especially those of you who've been following my whining about it on Twitter, I've recently been finishing up something I've been writing about the Austrian School of economics (y'know, Mises, Hayek, Rothbard, right-libertarianism, etc). It's my side of a collaboration with Phil for his next book. It's taken a long time (my fault) but I just finished. One of the reasons it took so long was because I kept falling down rabbit holes, so to speak. The good thing about that is that it has left me with excess material I can write up. And here's the first bit.

By the way, people who give me as little as $1 per month on Patreon saw this days ago.
*
The Koch Brothers. Billionaire reactionaries whose dad co-founded the John Birch Society, and who now act as money-pits and eminences grise for huge sectors of the US Right. Greasers of the wheels of the Tea Party. Suffice to say, they – along with others of their kind including the DeVos family – have also funded organisations like CPAC, the American Enterprise Institute, the Heritage Foundation, and the Cato Institute (co-founded by Murray Rothbard, by ...
Come join me on a night in as I play a few rounds of Unreal Tournament 2004 and talk mostly about the Metroid series. Because that's just how I do things.
Topics discussed (or really, rambled back and forth on) included arena shooters, my history with the genre and why I like them, the differences between Unreal Tournament and Quake, the things the genre needs to do to come back, and of course, the Metroid series. Particularly Metroid Prime Hunters, which is an unjustly overlooked Metroid-themed arena shooter for the Nintendo DS. This is probably as close as I can get to doing a real Metroid project right now, so I hope I was able to answer at least some of the questions you might have had about how I feel about Nintendo's most fraught video game franchise.
Because I mentioned him, here are some links to the good work video game historian Liam Robertson has done on the Metroid series:
https://www.youtube.com/watch?v=2lMLRIwiB_c
https://www.youtube.com/watch?v=UFpLm3Dg7Yg
https://www.youtube.com/watch?v=22E5ectnU4o
https://www.youtube.com/watch?v=H7WNYpOJ0y4
https://www.youtube.com/watch?v=yoV5SbM_V8M
...
Posted by: Phil Sandifer 1 week, 4 days ago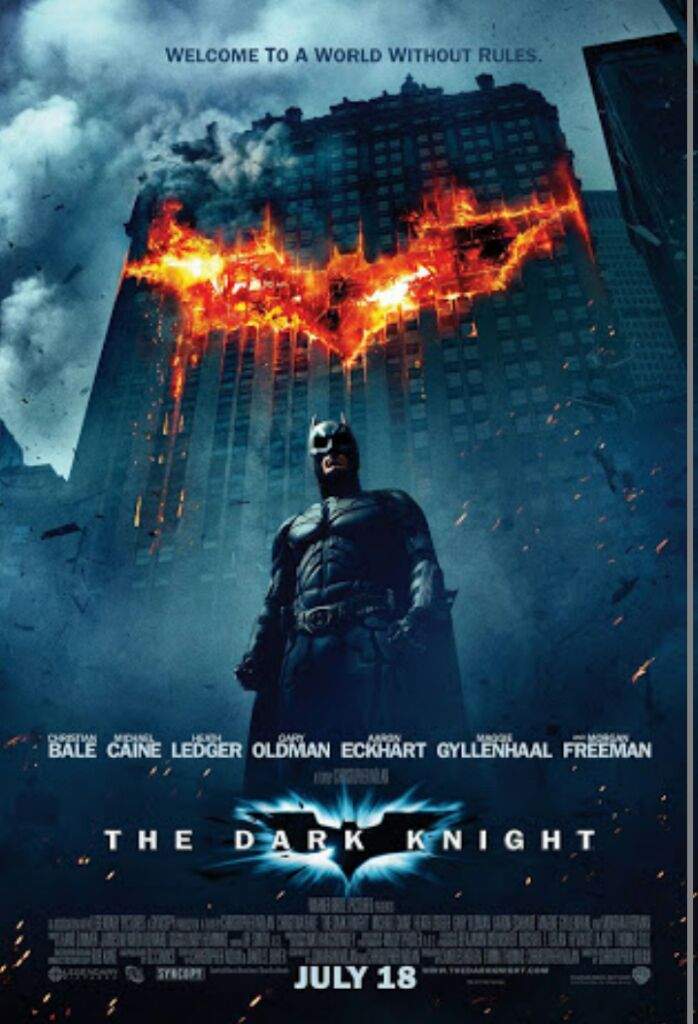 It seems silly to start anywhere besides the Joker. We'll set aside the cynical but not entirely unfounded question of whether the performance would be as celebrated as it is were it not for Heath Ledger's untimely death and the ghoulish speculation (since refuted) that the psychological intensity of the role was a cause. Sure, it's tough to imagine a Batman film winning an acting Oscar under less tragic circumstances, but that's in no way what's interesting here. What's interesting is that Ledger and Nolan took the most oversignified character in Batman mythos (and yes, of course I'm including the big rodent himself) and offered a game-changing take on him. The hunched, disheveled figure with a Glasgow smile is a new angle, skewing the Joker towards a materialism that is generally precisely what's discarded in other efforts to make him more grandiosely crazy. Ledger and Nolan offered a new way for the Joker to be.
By some margin the least interesting parts of this are the most often remarked upon. Yes, Ledger's schlubby maniac was an easier fit for a certain strain of geek masculinity than the more overtly queer portrayals that came before him. But frankly, anybody who needed ...
Posted by: Josh Marsfelder 2 weeks, 2 days ago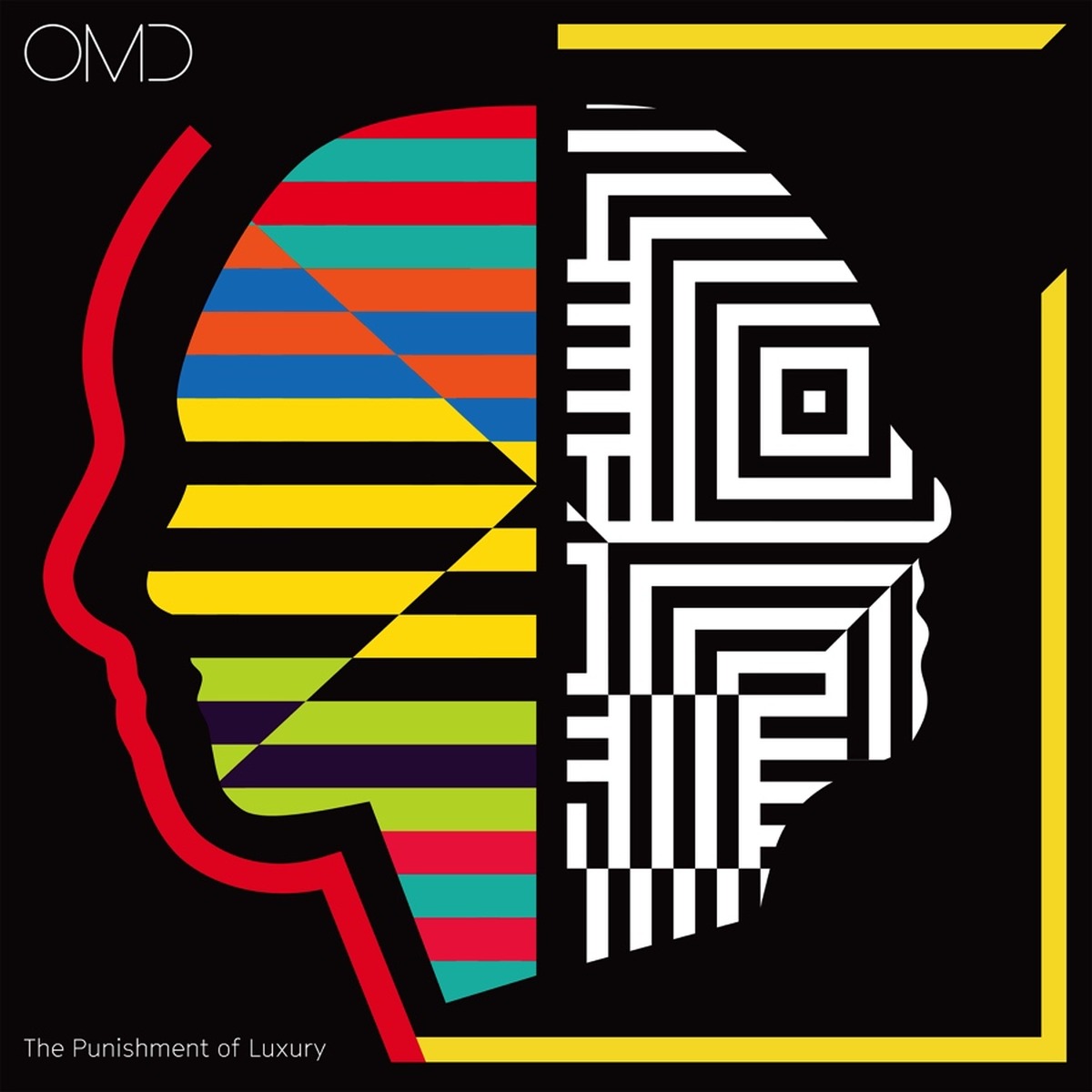 With a title like The Punishment of Luxury coming out into a geopolitical climate like this one, and knowing OMD's past dalliances with progressive social and cultural criticism, I can't help but read great things into this new album from the get-go. It's been out since September so literally everyone in the world has had a chance to listen to it before me, but my copy (yes I still buy CDs, certainly when it comes to stuff like this, shut up) just arrived a few weeks ago as of this writing due, happily, to the fact it was out of stock on release date, which implies it's selling really well! I'm not going to attempt a "proper" review or anything like that: I'm not a musicologist, music historian or music critic (Andrew Hickey and Phil are both much, much better at that sort of thing than I could ever hope to be) so I'm going to stop pretending I am and just give my thoughts on what this album says to me and how it makes me feel on a gut personal and emotional level.
The first thing we have to square away ...
Posted by: James Murphy 2 weeks, 3 days ago
It's November, a time of complicated anniversaries. Of Octobers that became Novembers and barrels of gunpowder left in the bowels of a building that fire would eradicate in a couple hundred years anyway, sadly emptied of the fat landowners and wealth horders of the day. We've had Samhain and All Hallow's Eve and the fields are asleep until the planting time.
Perfect for watching the rain hit your windowpanes and relaxing in the warm with some audio goodness.
I'm very pleased to be able to finally announce the return of Pex Lives.
http://pexlives.libsyn.com/41-the-ambassadors-of-death-or-i-dont-believe-in-them-thats-why
Kevin and I talk here about The Seventh Seal, Jodie Whitaker, the Ambassadors of Death, personal hypocrisies and much more. It's good to be back. Kevin seems to have recorded on location from a cathedral of furious wolves, so that's something.
Also very happy to have a new City of the Dead, the podcast Lee and I do about every Amicus film. We're actually nearing the end of this journey so jump onboard while you still can. One of the things I love about CotD is that it isn't a show that demands a huge ...