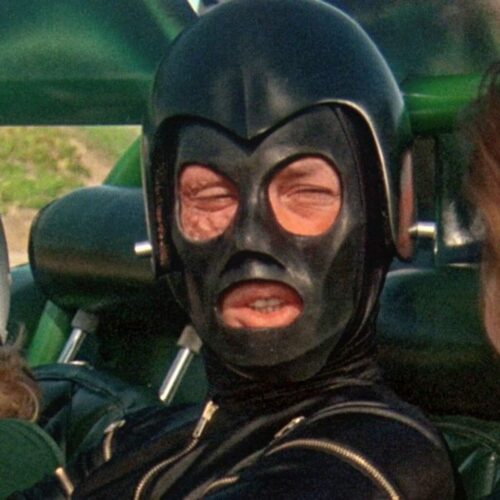 Previously in The Last War in Albion: Garth Ennis was a writer who could pen incredibly moving and succinct portraits of human emotion, and who could just as easily pen the most self-indulgent edgelording crap imaginable.
"The trick was that none of his spells, none of the words, meant much at all. What did mean something was the presentation. Putting on a face. The whole damned brazen con of it." – Pete Milligan, Hellblazer
Nor does his career divide neatly into some narrative of the talented early years vs the self-indulgent later years—at almost all stages he finds himself producing both types of comics at the same time.
Like most writers from the British scene who were breaking out in the US, Ennis continued doing work in the UK scene until he'd fully established himself. In the face of the market collapse that happened in the early 90s, however, this meant that his UK work was essentially focused entirely on one publication: 2000 AD. But just as Ennis had ridden his breakout work in Crisis straight to a top job in the proto-Vertigo scene, Ennis was not left to toil on Future Shocks, and instead slotted in as the regular writer of the title's marquee feature Judge Dredd, at first with a series of fill-ins starting with Prog 711 in December of 1990, three months before his first Hellblazer issue and eventually becoming the regular writer from late 1991 through the summer of 1993, just over a year before he wrapped on Hellblazer.
Remarkably, this makes him the first significant participant in the War to take on what is arguably the most iconic British comics character ever created. Moore had an early Judge Dredd script rejected, and Milligan had written a story featuring spinoff character Judge Anderson back in 1987, but for the most part Dredd was a character who existed in parallel with the early years of the War. He had been around since 1977, debuting in the second issue of 2000 AD, but always having been imagined as a key feature of the magazine. The concept had several origins. On one hand, Pat Mills had been considering a horror strip named after the British reggae artist Judge Dread, but ultimately discarded the idea. Separately, he had approached writer John Wagner, with whom he'd helped create Battle Picture Weekly, to do a strip in the vein of his earlier One-Eyed Jack, a Dirty Harry knockoff for IPC's by then defunct Valiant. Wagner took the title from the abandoned horror strip, changing the spelling on the suggestion of Kelvin Gosnell, and developed the familiar lawman of Mega-City One. On art duties were Carlos Ezquerra, who modeled Dredd on David Carradine's character in the trash-cult classic Death Race 2000, and whose decision to move the setting into the far future was crucial in the development of Mega-City One.
In the course of this process Wagner dropped out of the project, and Mills cycled unsatisfyingly through a number of freelancers, resulting in the delay of the strip past the first issue.…