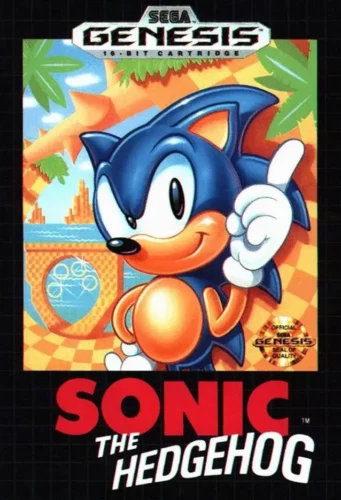 Previously in Last War in Albion: Grant Morrison met a bad influence.
It's clearly an entirely legitimate product from Sega, and in a Modern-Warfare-2 piece of relevancy, the eponymous spiked-creature is now homeless, living under a bridge and doing drugs. – Kieron Gillen, Rock Paper Shotgun 
On the one hand there's nothing wrong with this. Moore deftly wielded provocation plenty of times in his rise, and Morrison's enfant terrible persona was a well-crafted and effective attempt to do the same. What's notable is not the extremity of what Morrison said, but simply the degree to which Millar brought this side of Morrison out, eliciting jokes about how " I really would like to expire in some dramatic motoring accident.  There's nothing like travelling at high speed without a seatbelt and no thrill like the possibility of hitting a wall at a hundred miles an hour.  Anyway, what I'd like is to be cremated and leave instructions for my ashes to be thrown in the face of some perfectly innocent passerby.  Someone I never knew or had any remote connection with.  It would be such a lovely gesture" and anecdotes about how "my classmates and I were responsible for the nervous breakdowns of two teachers.  One of them, a kindly and inoffensive old gentleman was subjected to a campaign of sustained psychological torture that would have brought Patrick McGoohan to his knees in no time.  After a spell in psychiatric care, this dear old character bravely returned to teaching and lasted only a few months before being driven completely round the bend..  He lives quite near me actually and I often see him wandering about with a walking stick and an air of tragic bewilderment.  You shouldn't laugh really but sometimes it's impossible not to." This was a version of Morrison who was more instinctively disposed to stylized meanness and transgressive jokes. They were perfectly capable of this on their own, it's true, and there's no shortage of examples of them indulging in it, but the fact remained: when Millar was in the picture, Morrison could inevitably be found playing the most cartoonish version of their public persona. 
Of course, this was very much the sort of thing Millar did. He was, after all, the writer of Insiders and Purgatory, for whom a nihilistic transgressiveness seemed the only aesthetic goal of any interest. In a comics scene increasingly defined by performative edginess, he offered the purest expression of it. And Morrison was open about this being the appeal, noting that "We both have a very ghoulish sense of humor." This is clear in all of the joint interviews they did in the period, which positively brim with casual homophobia and puerile attempts to shock and offend. A 1992 interview saw Morrison complaining about how "We're both sick of the way 2000 AD is full of poofs these days. Judge Dredd's turned into a poof and so has everyone else. All the stories are about Buddhists, Feminism and Ecology – it's a real drag" while Millar railed about how "I'm sick of listening to them bleating on about how bloody great they are.…