Posted by: Phil Sandifer 1 month, 4 weeks ago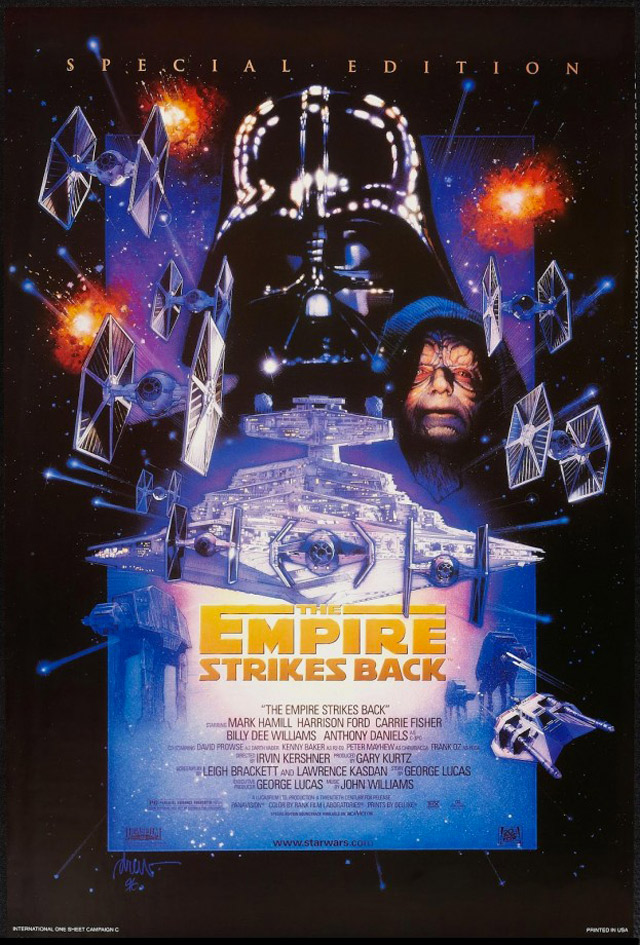 Ring theory - essentially the best read on the interrelationships between the prequel trilogy and the original trilogy to date - is based around nested correspondences among the films. The fringes of this, which pair Return of the Jedi with The Phantom Menace and Revenge of the Sith with A New Hope, are an inherently tricky business, with its interpretations standing in opposition to the more intuitive approach of reading The Phantom Menace and A New Hope as roughly analogous. But the middle, in which Attack of the Clones and The Empire Strikes Back are read as fundamentally related films, is a rock solid bit of interpretation that pays considerable and rewarding dividends.
The most obvious similarity is structural: both films spend their middle sections alternating between two roughly equally weighted storylines, to the point where they very clearly have two protagonists, in this case Luke and Han. This is most interesting in terms of Han, whose upgrade to co-lead serves as confirmation of his moral centrality to whatever the saga is doing in this second trilogy. And in this regard, the most interesting thing about The Empire Strikes Back is its ending, with Han encased in carbonite. Sure, it's not the ...
Posted by: Jack Graham 2 months ago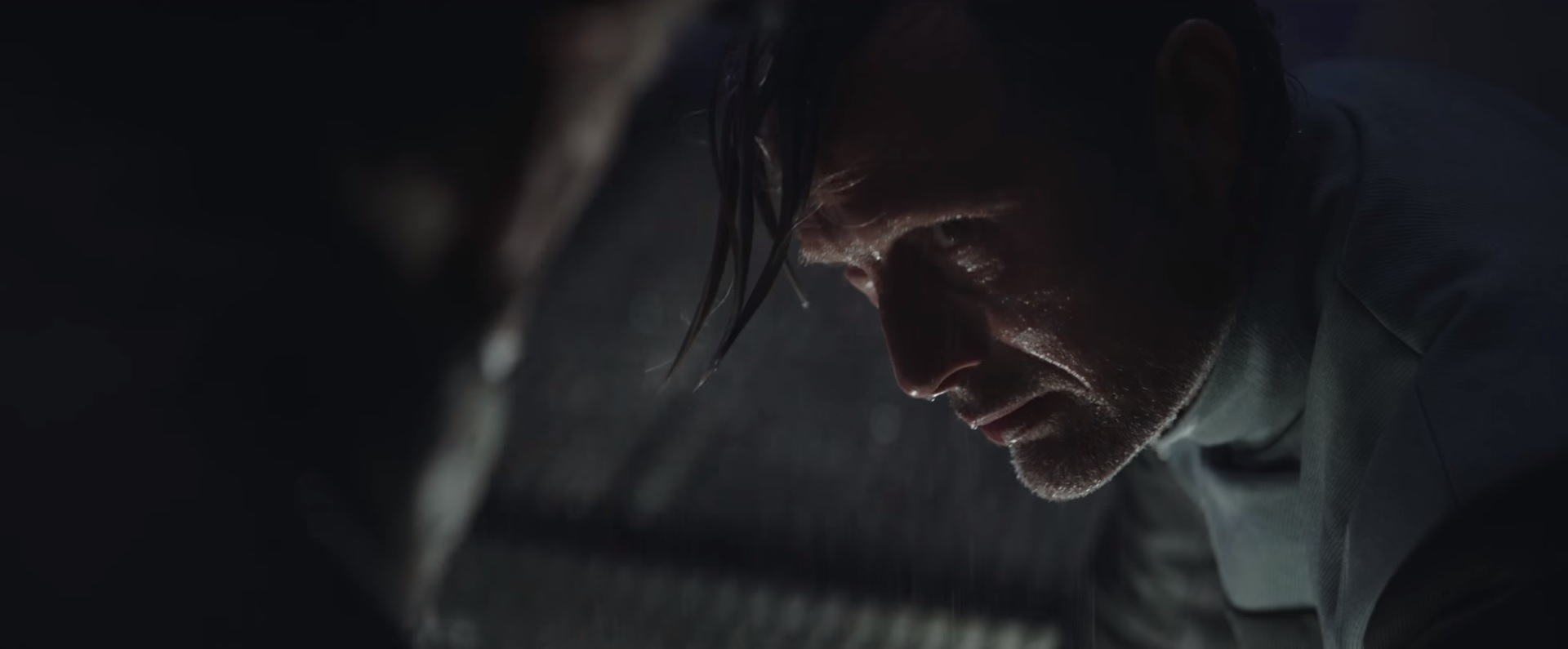 Spoilers
Orson Krennic, director of the Death Star project, is a middle manager type who has achieved a position of authority above his abilities, possibly owing to his pre-existing relationship with engineer Galen Erso. He climbed the greasy pole owing to his association with a brilliant technician, and their partnership working on a prestige project. He's ambitious and unscrupulous, but also essentially inadequate. He spends the entire film playing catch-up, being bounced between various superiors, looking for recognition, taking his frustrations out on others, and generally failing.

Tarkin's attempted usurpation of Krennic's control over the completed Death Star looks like a cynical power-grab, but could as easily be seen as a sensible management move. As Tarkin correctly notices, Krennic is not suited to a command role. In any case, Krennic's shocked outrage is ludicrous given that this is just how the Empire works. His own successes come from appropriating the work of others, yet he has the temerity to feel aggrieved when his own work is appropriated. Moreover, the usual way you rise in the Empire is by showing more ruthless unscrupulousness than the other ambitious drones. You 'work towards the Emperor', and fuck over any competitors as ...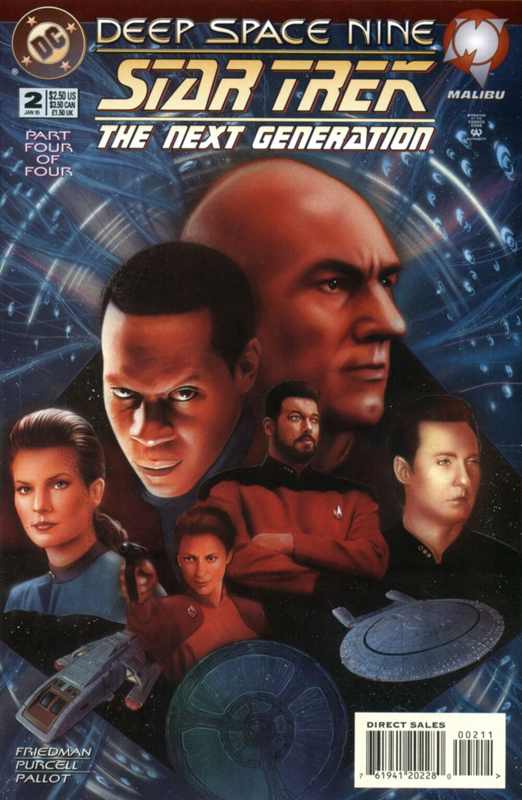 The Othersiders are gloating at having captured Data, Odo and Deanna. They order them to drop their weapons, which they do, but not before Data sets them to overload, causing yet another terrific explosion. The scattered away team uses the opportunity to kick massive amounts of ass, with Data punching people square in the gut with the full brunt of his android strength, Deanna unleashing sick karate moves and Odo turning into an awesome sludge monster to dispatch the rest. In sludge monster form, Odo praises Deanna's fighting skills in a tone that, if I didn't read him as asexual and aromantic, could almost be construed as a come-on. Deanna brushes it off by saying Worf trained her.
On Deep Space 9, Miles and Geordi have figured out what's causing the Wormhole to throw a fit. It turns out it's being assaulted by a certain kind of waveform, being broadcast simultaneously from two different stations: One in the Alpha Quadrant and one in the Gamma Quadrant. Miles figures that if they could knock at least one of those out, the Wormhole would go back to normal. Captain Picard doesn't want to send another away team ...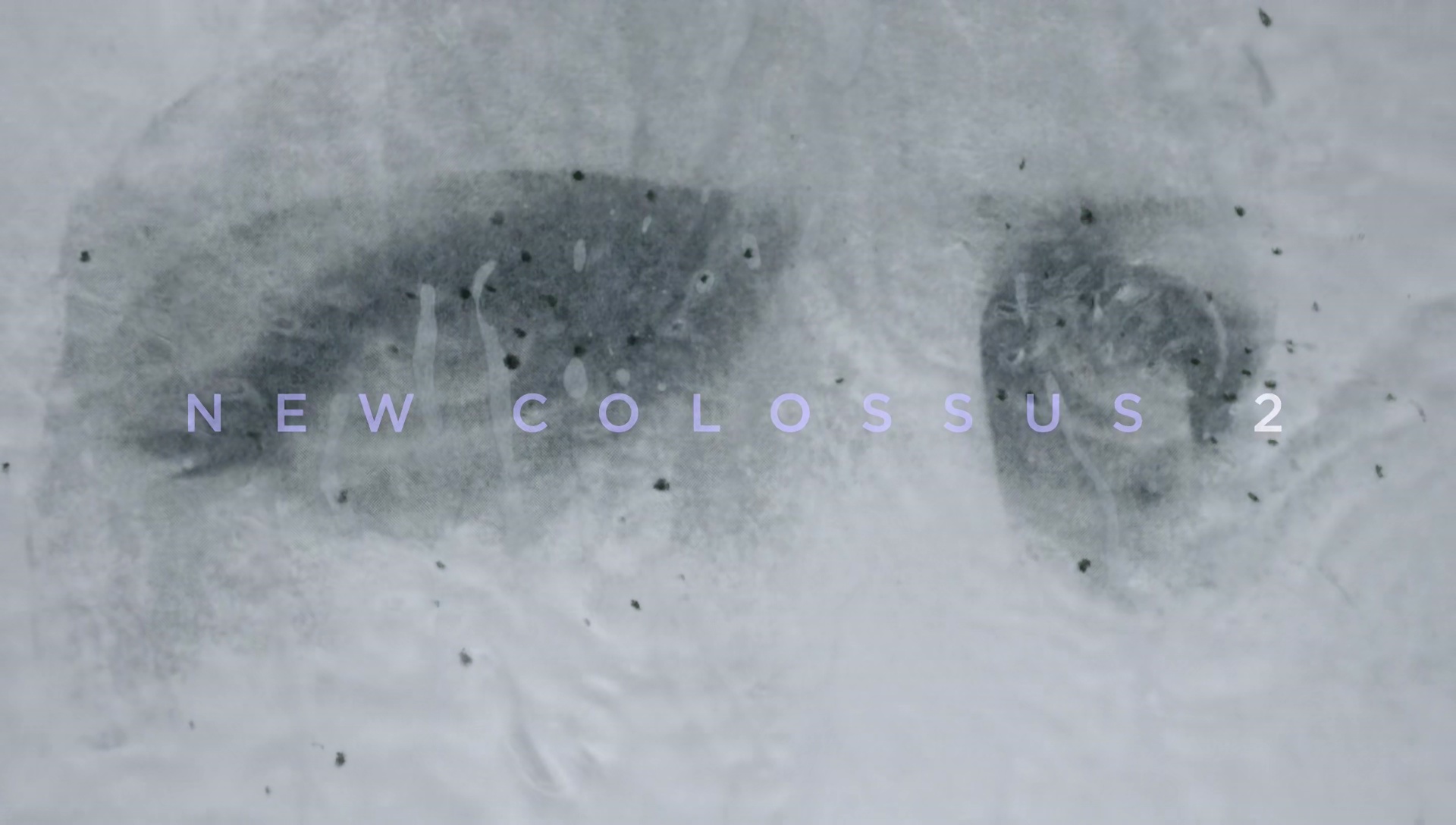 Before we begin, I'd like you to reach out and touch the screen you're reading this from. Is it hot or cold to the touch? Glossy or matte? I bet it's hard. You wouldn't want to put your hand through this "glass" even if you could get it fixed for free. Notice how your hand obscures the light.
Close your eyes, and let out a faint breath, little more than a hisssss. Remember this feeling.
I'll wait.
Remember. You know who you are.
Chapter Two

The Statue of Liberty is formally known as La Liberté éclairant le monde – Liberty Enlightening the World. That's a great name. In the previous essay, we talked about the symbolism of eyes and the metaphor of sight in The_OA. This is a show that is not just concerned with the visible plot or what is "literally" happening, but also (and moreso, I think) with the invisible meaning we can derive from the text (including the text of our lives). The_OA provides a window to such inner workings through the repeated use of certain thematic elements, so when Chapter 2 opens up with an ...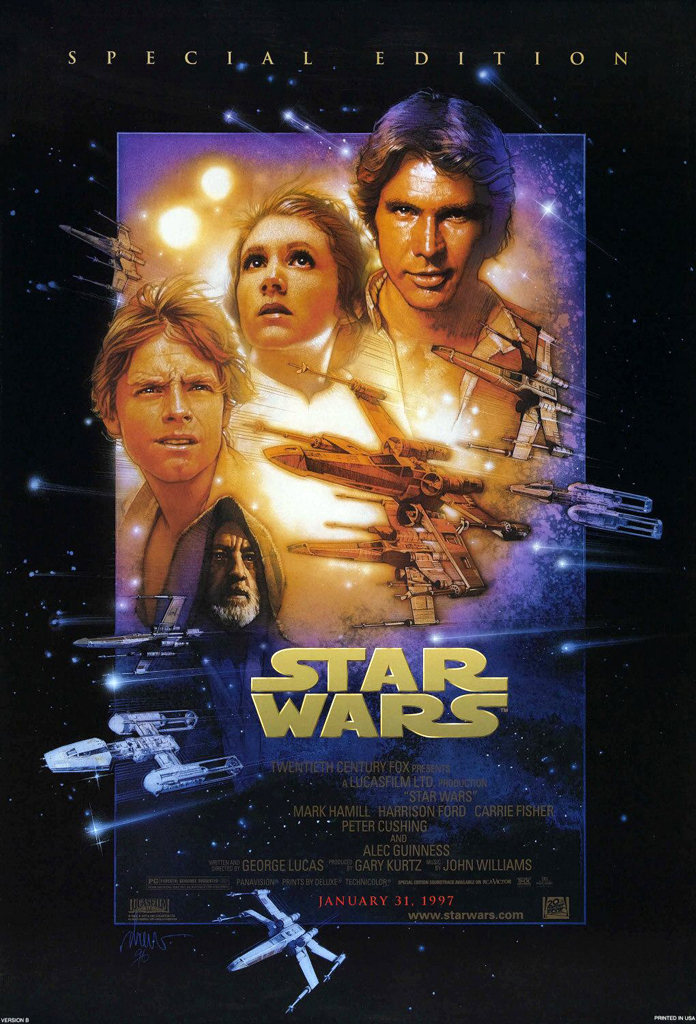 Coming at A New Hope off of the prequel trilogy, what jumps out first and foremost is how much smaller and more intimate a story it is. No small part of this is because of the twenty-eight year backwards jump in film technology, which isn't something that can be erased even by Lucas's extensive efforts to tinker with the original trilogy. Which I suppose are a digression worth getting into at this point.
Obviously the special editions are easy to get cranky at. Hell, I'm on record making fun of the "redo old special effects for the DVD release" approach when it comes to Doctor Who. And the scholar in me is unsurprisingly appalled by Lucas's active efforts to suppress the original theatrical versions of his films, to the point of denying film festivals focused on the 1970s permission to screen an original print. But these days there are multiple gorgeous reconstructions of the theatrical version up on BitTorrent for people who care, and while that doesn't invalidate the understandable frustrations of people who spent decades wanting to watch the movie of their childhoods and not a CGI-ed over mess where Greedo shoots first and there are a bunch of ...
Posted by: Jack Graham 2 months, 1 week ago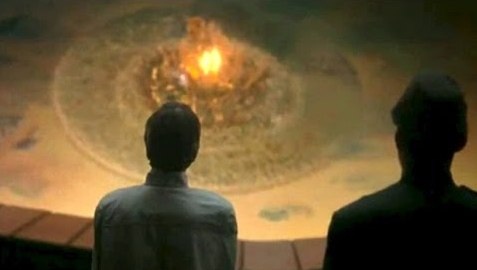 Yes, yet more Star Wars.
I still have a Patreon, as does Eruditorum Press (please give to the group before you give to me). And Wrong With Authority Ep 2 is still downloadable.
Note: This isn't a 'review'.
SPOILERS
As noted previously, Rogue One is a Second World War spy movie. This is probably why the Empire in Rogue One looks more explicitly Axis than ever before. And it was always pretty specifically Axis, with its Stormtroopers and its officers' togs reminiscent of WW2 Japanese uniforms. But in Rogue One the Empire is placed specifically in the role of the baddies in a WW2 movie. I talked a bit about this last week, and Jane showed up in the comments to observe that Rogue One is also a Pacific Theatre movie, with its showdown in a beachy, tropical location, and its nukes.

The irony of the carefully scaled-down deployments of the Death Star is that their very comparatively small scale makes them spectacular in a way the destruction of Alderaan wasn't. Alderaan just blows up. The city in Jedha, and the base on Scarif, are both destroyed locally, which means that the blasts can be observed from ...
Posted by: Josh Marsfelder 2 months, 1 week ago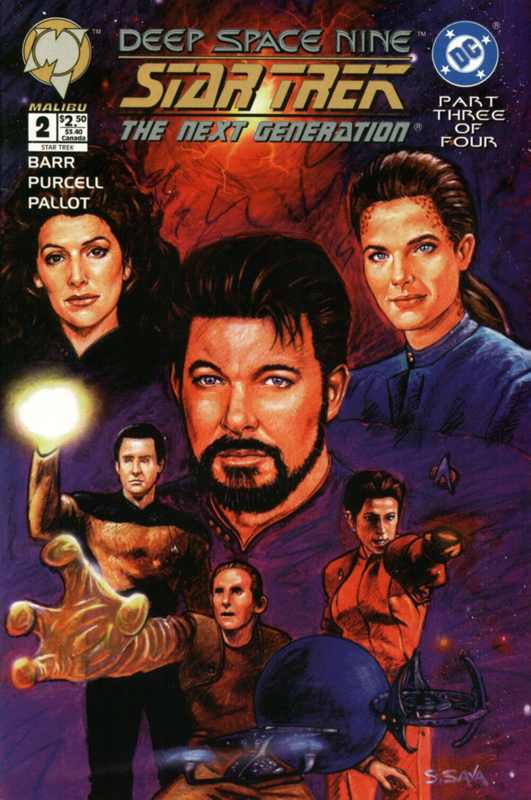 Commander Riker orders the ship to turn around immediately, but of course we can't do that. If they go back through the Wormhole too quickly, the circuitry that allowed the Runabout safe passage in the first place might be damaged. So Will thinks fast, has the crew divert all power to shields and beam over to the other Runabout (the one that carried the admirals' party). This shouldn't be possible because transporters famously can't penetrate shields, but whatever. And naturally, this plan doesn't work either as the Evil Aliens soon catch onto it and beam everyone aboard themselves in a stasis field. Because captures and escapes are just how serials work.
So after that bit of padding, we get some exposition. Because, again, serials. These Aliens, hereafter the titular Othersiders, explain to the team that they are pissed off at people from the Alpha Quadrant intruding on space they claim is theirs, and they're determined to strike back. Back on our side, Captain Picard suggests that he and Commander Sisko pass the time waiting for word from the away team by helping out with a humanitarian mission on Bajor. Because this team can't have ...
Posted by: Jane Campbell 2 months, 1 week ago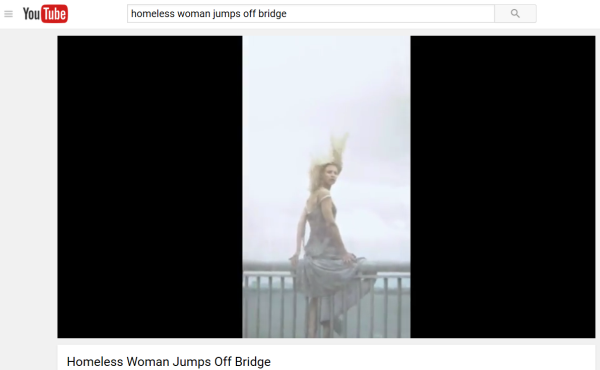 You know, before you start reading this, I have a favor to ask. Go get a glass of water before you settle in. If you haven't already? It can be cold or warm, with ice or bubbles or neat. Place it anywhere within arm's reach -- next to your keyboard, or on the coffee table, even in your lap if you want. But it has to be water – not coffee, not beer, not a soda. Just water.
I mean it. I'm serious. Go ahead, I'll wait.
Thank you. You know who you are.
Bridge
Let's start with something that might seem very subtle at first, and yet upon reflection is blatantly obvious – the Bridge. The very first scene of The_OA begins on a bridge, where we see OA jump off the side. She's not to trying to kill herself, she later says; rather, she's trying to go back and find Homer, someone she left behind. This is apparently to be accomplished by falling into the Mississippi River.
This jump off a bridge is bookended by the great scene at the end of ...