Viewing posts tagged SF
Posted by: Jack Graham 1 year, 4 months ago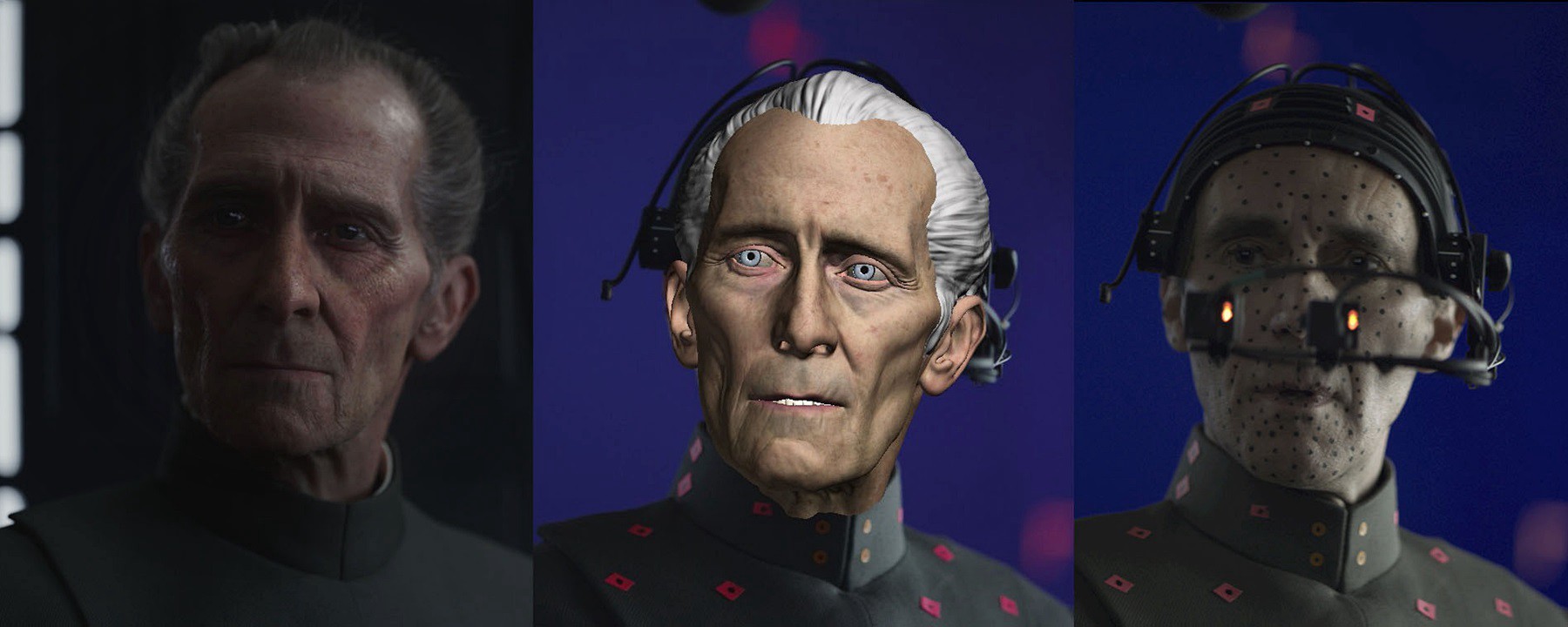 Sections of this piece are drawn from conversations with Niki Haringsma, whose forthcoming Black Archive on 'Love & Monsters' is really good. Don't blame her for this though, for god's sake.

*
The style/substance dichotomy is, of course, false. Most dichotomies are, when you dig deeply enough. The thing is: dichotomies are also real. Even false dichotomies are real. Our world - bourgeois society, the capitalist epoch - is made of 'real false dichotomies'. The most fundamental dichotomies in our society - capitalist and worker; use value and exchange value - are both real, in the sense of having real material effects, and also unreal, insane, hallucinatory. Capitalism is the rule of abstraction. It is concrete human existence tyrannised by the slippery, the spectral, the notional.
For Marx, when things are produced as commodities they are no longer just 'use values' but now have the divided nature of also being 'exchange values'. Use values are useful, sensual, material, human. Exchange value is abstract, useless outside the profit system, and has no use beyond the self-expansion of value. That's capitalism. That's the root of 'profit for profit's sake'. Marx sees labour, and thus production, as fundamental to human life and society (our ...
Posted by: Jack Graham 4 years, 7 months ago
Diversity and social justice issues were creeping into the Hugo Awards, or rather into the cultural artifacts they celebrate, as such issues creep into the culture generally. It happens because people are getting more and more interested in them, more open to them, and caring more about them. This is, by the way, the product of material struggles for recognition and equal rights by people who are marginalised by mainstream culture in the West (i.e. racist, sexist, transphobic, bourgeois-hegemonic culture). It must be stressed that such claims are not only valid on their face but also are represented, in artistic terms, by valuable work that deserves recognition.
The Puppies saw this trend and it infuriated them. Just as they are doubtless infuriated by any such progress, by the increasing volume of the voices they used to be able to talk over and down to with impunity, by the increasing - and increasingly recognised - validity of these voices, not only in themselves but in their abilities. The Hugos are, the Puppies think, their turf, just as the rabble of GamerGate, and the constituency they pander to, imagine that video games are
their
turf. They took ...
Posted by: Jack Graham 4 years, 7 months ago
"A commodity appears at first sight an extremely obvious, trivial thing. But its analysis brings out that it is a very strange thing, abounding in metaphysical subtleties and theological niceties. So far as it is a use-value, there is nothing mysterious about it, whether we consider it from the point of view that by its properties it satisfies human needs, or that it first takes on these properties as the product of human labour. It is absolutely clear that, by his activity, man changes the forms of the materials of nature in such a way as to make them useful to him. The form of wood, for instance, is altered if a table is made out of it. Nevertheless the table continues to be wood, an ordinary sensuous thing. But as soon as it emerges as a commodity, it changes into a thing which transcends sensuousness. It not only stands with its feet on the ground, but, in relation to all other commodities, it stands on its head, and evolves out of its wooden brain grotesque ideas, far more wonderful than if it were to begin dancing of its own free will."
- Karl Marx,
Capital
vol.1
Consciously or not ...
Posted by: Jack Graham 5 years, 11 months ago
I've been playing catch-up on SF/Fantasy films/TV that passed me by. (Here be
spoilers
.)
Enders' Game
Did you ever see a movie so bad you genuinely start to think you licked a toad at some point? If not, look no further. Not quite as offensive as the book, but only because it seems to have been drained of any ideas at all... in the same way that you drain butchered farm animals of their blood. Which is a fate you start to long for after more than half an hour of looking at Asa Butterfield's sullen, gormless face. Harrison Ford makes it worth watching for his open, blatant boredom. One empathises.
Pacific Rim
The level of disregard shown for plot logic - even their own heavily-established plot points - is so brazen as to be almost admirable. Beautifully made. But making
this
story beautifully is a bit like taking ages to weave a tapestry for your grandma out of the finest silks with a message on the front that gets her name wrong. The little girl who plays young-Mako is a better actor than most of the main adult ...
Posted by: Jack Graham 6 years, 2 months ago
J.K. Rowling recently reignited the Potterite shipping-wars by saying that she should never have coupled Ron with Hermione.
Among the things she apparently
doesn't
regret putting into the world's most widely-read/seen Fantasy franchise of recent decades are the following:
Gold-obsessed Goblin bankers with big noses and a nigh-communistic inability to comprehend or respect 'human' notions of private property.
A race of willing slaves with brown skin, huge rolling eyes and 'pickaninny' speech patterns.
Giants who are born savage and thick, and who live in 'primitive' tribes.
Lest it be thought that I'm singling Rowling out for special snark, let me broaden this out immediately. The SF/Fantasy genre, as a whole, contains a discourse of race that represents a peculiarly insidious reflection of racial ideology. Race pervades these genres as a category. Tolkien's Middle Earth is full of different 'races'. The world of
Star Trek
is full of different 'races'. The world of
Doctor Who
is full of different 'races'. Just think how often we are assailed with 'races' in Fantasy that can be told apart by both physical characteristics (the blonde hair of the Thals, the crinkly ...
Posted by: Jack Graham 6 years, 4 months ago
What can I do but cheat?
Three moments, not in chronological order.
1
Barbara Wright is in a junkyard. She walks into a Police Box. She's in a large, brightly lit control room.
This can happen on screen because of the
cut.
The material conditions of TV production, manifested as a splicing together of two recorded moments into the appearance of one fluid event, makes this possible. We have "discovered television". We can put huge buildings inside small boxes. We can put Narnia inside the wardrobe; Wonderland inside the rabbit hole. The quintessential trait of British fantastic literature for kids - the eccentric relationship of impossible spaces - can be made visual.
Doctor Who
's very nature as storytelling is utterly bound up with the limits of the material conditions of television production. So much so that living on that limit became its
raison d'etre
. Its development has always been inextricably connected with what can materially be done, and how it is done. And what it has done has always developed what it wants to be able to do next. As I've said
elsewhere
, 'The Space Museum' pushes ...
Posted by: Jack Graham 6 years, 4 months ago
Adric has found the Doctor sulking in the TARDIS cloisters. The Doctor has lost Romana and K9. He's feeling his age. His ship seems to be falling apart too. The stone pillars, overrun with vines, crumble under his fingers. And, to cap it off, Adric wants to be taken back to Gallifrey.
"I sometimes think I should be running a tighter ship," he says sadly.
"A tighter ship?" gasps Adric, as though this is a threatening notion.
"Yes. The Second Law of Thermodynamics is taking its toll on the old thing. Entropy increases."
"Entropy increases?"
"Yes, daily. The more you put things together, the more they keep falling apart. That's the essence of the Second Law of Thermodynamics and I never heard a truer word spoken."
It's only fitting that the Doctor should fight one of his most elemental battles against omnipresent entropy. The Doctor has encountered entropy
many
times on his travels. The Tribe of Gum were dangerous because their world was dying in the cold, all heat drained away. The Moroks froze entropy in an attempt to freeze their own declining imperial history. Skaro ...
Posted by: Jack Graham 7 years, 9 months ago
Warning: Triggers and Spoilers. And waffle.Sex & Monsters
In
Prometheus
, the Engineers are ancient Titans who created humanity... and, it is implied, seeded the galaxy with their DNA. There is something very noticeable about them: they are all men. Meanwhile, there is a definite vaginal look to a great many of the alien bio-weapons they created and which then subsumed them. However, I don't think its really possible to read the battle between Engineers and their bio-weapons as a battle of the sexes. The weapon creatures are also phallic and penetrative, as in previous iterations of the
Alien
universe. All the same, it's true that presenting the creators of life (in their own image) as exclusively dudes does imply that generative power resides in the male alone. It is enough for one Engineer to dissolve his DNA into the waters of a planet to kickstart the process that will lead to animal life (if that's how the opening scene is meant to be read). The Engineers are male but apparently sexless, capable of asexual reproduction. The deadly runaway bio-weapons, which seem hermaphroditic, look like the intrusion of sex into a male but sexless world. Sex is ...