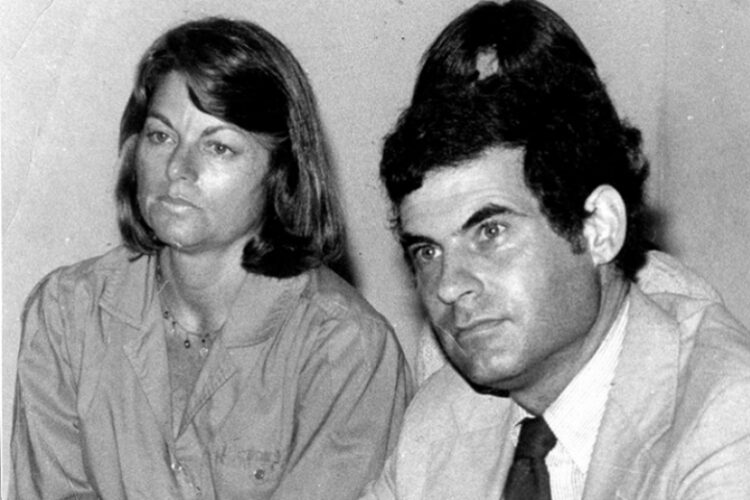 Previously in The Last War in Albion: The CIA was very bad, and then there was a bombing in La Penca, Nicaragua, that injured a journalist, Tony Avrigan.
In this, the eleventh hour, with the world poised on the brink of Red Armageddon, it is vital that we, as a nation, should rally around those symbols that are closest to the great, warm, red-white-and-blue beating heart of this beleaguered country. They are our hope and our inspiration, the legends that urge our people onward even in times of deepest crisis. -Alan Moore, Watchmen
Subsequent investigation revealed that "Per Anker Hansen' was in fact a man named Vital Roberto Gaguine, an Argentinian leftist who had traveled to La Penca along with Swedish journalist Peter Torbiörnsson. Tobiörnsson was in fact a Sandinista sympathizer who had worked closely with a Nicaraguan intelligence unit called the Fifth Directorate, run out of the Interior Ministry by Tomás Borge, although he has always maintained that he simply thought Gaguine was a spy and not a bomber, and in his later career worked to expose the details of Sandinista involvement in the bombing. This has not entirely satisfied Honey, however, who, not unreasonably, points out that pinning the blame on the Sandinistas would have benefitted the Reagan administration, who instead stonewalled and obfuscated the investigation, and who points out a number of aspects of the bombing that remain unexplained.
The details of Gaguine's involvement and Torbiörnsson's complicity, however, did not begin to emerge until 1993, and Torbiörnsson's full involvement did not emerge until 2009. Long before all of this, when the bulk of the evidence to be unearthed was still related to the CIA theory, Avirgan and Honey found themselves in touch with the Christic Institute, who felt that the evidence they had collected tied in with their ongoing investigations of the CIA. Ultimately Avirgan and the Christic Institute filed a $24 million lawsuit against a wide spread of people alleged to have been responsible for a conspiracy to commit the La Penca bombing along with drug and arms trafficking, illegal assassination programs, and more. It should be stressed that many of the underlying claims in the lawsuit were ultimately well-documented—the Iran-Contra scandal was, after all, real, and the lawsuit was filed months before it emerged into popular awareness. And, more to the point, the CIA really was responsible for a host of illegal activities including drug smuggling and illegal assassinations.
Despite its prescience, however, Avirgan v. Hull was a deeply ambitious lawsuit, and the Christic Institute had bad luck in drawing James Lawrence King as the judge. King was a Nixon appointee who would have a long career of conservative and pro-government rulings, and on June 23rd 1988 he dismissed the case, declaring that the Christic Institute's case consisted of "unsubstantiated rumor and speculation from unidentified sources with no first-hand knowledge" and levying one million dollars in fines against the Institute for filing a frivolous suit.
It is undoubtedly the case that King was a particularly hostile judge, and opinion was sharply divided on whether his dismissal and penalties were unduly harsh, but even writers who are sympathetic to the Institute's aims tend to suggest that the lawsuit was deeply flawed.…