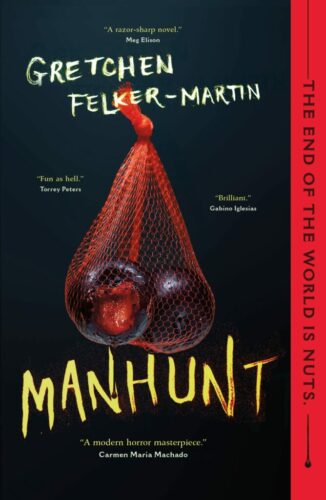 Listen up fives, a ten is speaking.
Let's start with the context. Although the mainstreaming of trans culture is a thing that has happened and is continuing to happen, like any future's arrival it has been unevenly distributed, not least in the way in which it's paralleled efforts at our extermination. One facet of this—especially relevant in the realm of trans SF/F—is the prominence of a particular trans aesthetic. It's the one Charlie Jane Anders gestured at in her self-proclaimed "Sweetweird Manifesto"—one that's seen Hugo nominations for Ryka Aoki and, of course, for Anders herself. It's largely the one the Wachowskis have settled on, much as they retain a lingering fondness for fetish aesthetics. It's the one on display in the successes of Rebecca Sugar and Nate Stevenson have had in children's media. 
I neither want to condemn this aesthetic—it's produced a number of genuinely great works—nor, really, to analyze it unduly and try to delineate its borders or rigorously define it. Let's offer a few arbitrary touchstones and move on: anime fandom, belief that the colors of the trans flag are something other than vomit-worthy, a fandom history going back to Tumblr, catgirls, strong attachment to children's media… you get the picture. As trans aesthetics go, it's done well for itself, not least because it's compatible with existing trends in SFF—what I've previously called Torwave and others, more pejoratively and to my mind less coherently, have called squeecore. But, crucially, other trans aesthetics exist—ones that haven't done as well in the mainstream.
One is what I like to call "angry goth trans," in contrast to the dominant aesthetic of "cute anime trans." (I was very proud of this joke as a baby trans.) Anyone decently steeped in trans culture knows the type: the trans woman with the noise band and a favorite Mark Fisher book, who goes for an outright punk aesthetic and has gloriously snooty taste in films, who thinks William S. Burroughs is still relevant and hated J.K. Rowling long before she became a TERF. These are the trans we don't let out, in part because they're fucking terrifying—slightly feral creatures whose social failure mode is not faintly endearing cringe but doom-laden prophecies and rage to chill the Erinyes's blood. But also, if we're being honest, because there's something a lot less commercial about dungeon synth than there is about Steven Universe. And that's just the way it is for angry goth trans. If you're lucky, you also work in tech or are in a polycule with someone who works in tech so that your profoundly maladaptive ass can pay rent. You might make art, but you do it as a hobby because you are simply too fucking weird for any sort of success or existence outside of the queer fringes of culture.
And then there's Gretchen Felker-Martin, whose debut novel, an explicitly trans splatterpunk zombie apocalypse thriller called Manhunt, has unexpectedly found itself to be one of the hottest books out of Tor this year.…