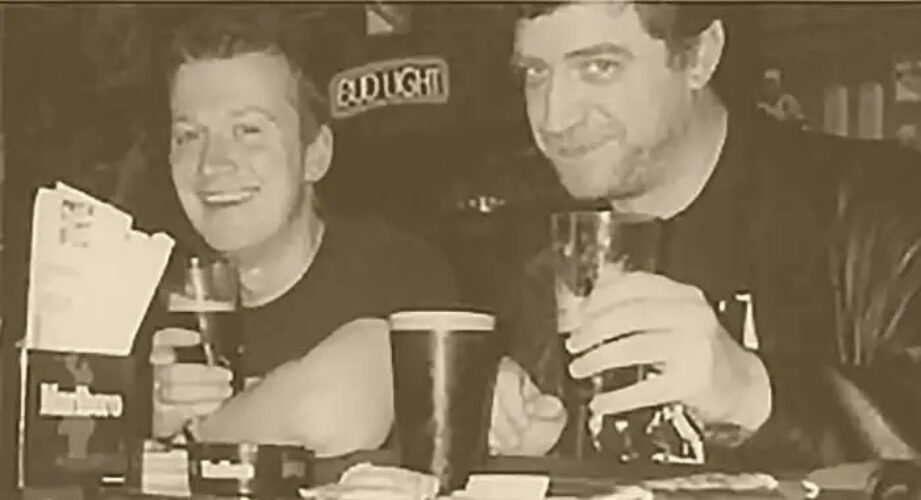 Previously in Last War in Albion: Ennis wrote a blistering satire of the Royal Family featuring Prince Charles being possessed by Jack the Ripper.
"There was a smell of magic somewhere, like the blue sparks smell of ozone at a funfair."  – Neil Gaiman, Sandman
The climactic realization—that the guy who asked for Constantine's help had in fact summoned the demon into Prince Charles—is framed in blunt and power-mad terms. "I wanted to restore the monarchy of this country to its rightful power. I wanted a king who would have the iron will to rule absolutely. And believe me, he was willing. He would be backed by the military and advised by me. There would be no parliament. No opposition. Nor radicals. No liberals. No thinkers. No immigrants. There would simply be the rulers and the ruled." When Constantine raises the obvious objection to putting Jack the Ripper on the throne as absolute monarch, namely that "the bastard eats people, you headcase," the reply is blunt and incisive: "What has our royal family ever done except feed on the blood of the people?" It's brilliantly incendiary stuff, aggressive and angry and to the point—the political fury of the Delano era crystalized into brutal and clarifying effectiveness.
Perhaps the most crucial thing to understand about Ennis is the way in which he both clearly fits into the larger British Invasion scene and feels fundamentally different from all of his peers. Were one to create an aesthetic geneology the bulk of the British Invasion scene would branch off from Alan Moore. Some of these branches imitated and built on Moore—most obviously Neil Gaiman, of the early crowd—while others like Morrison and Milligan had more complex and contested relationships. Nevertheless, all of them arrived in the US market ready-made to be compared to Moore. Ennis did not. Instead, Ennis was a parallel branch from the generation before Moore, branching off from a common influence in a direction as distinct from Moore as Gaiman and Morrison were from each other. This common parent was Pat Mills, and nowhere is that influence clearer than in Royal Blood.
Mills has come up several times already. This is inevitable—he was, after all, the star of the British comics scene prior to the great Moore-led explosion. And he was a star with a long-lived career, producing major works in the 1970s, 80s, and 90s. These later works such as Marshal Law and World War III, written after Moore had revolutionized the industry, revealed a writer wholly capable of thriving in the auteur-driven world of post-Moore comics. His best attributes in that period were a sense of utterly uncompromising political ferocity—a willingness to just go for it that led to comics with a sense of purity of vision entirely unmatched by his peers. But the bulk of his career had existed in a world where British comics were aggressively low-rent and grubby things.
Even in this period, however, Mills stood out. He was at the forefront of three separate magazines that could fairly be described as transforming the landscape of British comics, beginning with Battle Picture Weekly in 1975 and continuing with Action and 2000 AD, where he co-created the flagship Judge Dredd.…