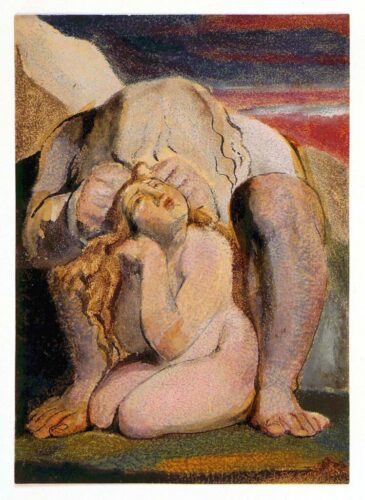 Previously in The Last War in Albion: On the back of his monster success with Watchmen, Alan Moore declared that he would be self-publishing a comic about shopping mall and algebra.
"It fascinates because Sim is an absolutely brilliant maker of pages, a sublime cartoonist with total control of the form… and because, during the progression of the work, you can clearly see his mind crumbling under the pressure of his immense undertaking and twenty-five years of increasing solitude in which he can only express himself to the world through the agency of a talking anteater." – Warren Ellis, "Grey Fog"
This declaration came in the context of Moore talking about his experiences self-publishing AARGH via his Mad Love imprint. This had been a decision made at the behest of Canadian writer/artist Dave Sim, who had found considerable success self-publishing his satirical Cerebus via his own press, Aardvark-Vanaheim. As Moore put it, "For years, this frosthardened son of the North has been standing there in his snowshoes, haranguing those of us within the bullpens and sheepdips of mainstream comics from an uncompromised position that's been increasingly difficult to refute. 'Hey! Why work for them guys? You must be some kinda stupid hosers, eh?'" It must be stressed, however, that Sim was in many ways a latter day William Blake—a singular and visionary talent who could not possibly have had the career he wanted on any terms other than his own. Blake, when this comparison was put to him in a 2020 seance, scoffed that "at least my gender politics weren't that bad," and it is notable that Moore would eventually terminate his relationship with Sim after Sim appended an introduction to an interview they did together explaining that "it would be really nice if, as a 50th birthday present, I could just type 'IN THE NAME OF ALMIGHTY GOD COME OUT OF ALAN, THOU VILE AND ACCURSED.' And have it work. Just like that when Alan read it. But, alas, I don't think demonic possession—at least of the sort that Alan seems to have involved himself with—works that way" before digressing into a bit of Biblical exegesis to the effect of "women are hella icky." Which is to say that, as effective an evangelist for self-publishing as he was, ultimately what worked for Dave Sim was not inherently likely to work for anyone else.
Equally, in a world in which Dave Sim was prominently advocating for self-publishing (and had not yet publicly accused Moore of being demonically possessed), Moore was never going to not try it. A central concern of his triptych of magna opera was the basic fact that these were his great works. They would not be owned by a vast American media company that could endlessly license them off in a cynical bid to bilk as much money as possible from rabid fans of malls and algebra. This was, for Moore, the point every bit as much as his creative interests. From Hell and Lost Girls both found their initial homes in Steve Bissette's Taboo anthology, published via his own Spiderbaby Grafix, but for The Mandelbrot Set, or, as it eventually ended up being named, Big Numbers, Moore decided to put it out via Mad Love, investing the bulk of his profits from Watchmen (save for some with which he bought his parents a greenhouse) into the endeavor, with his wife Phyllis and partner Deborah Delano handling the business end of it.…