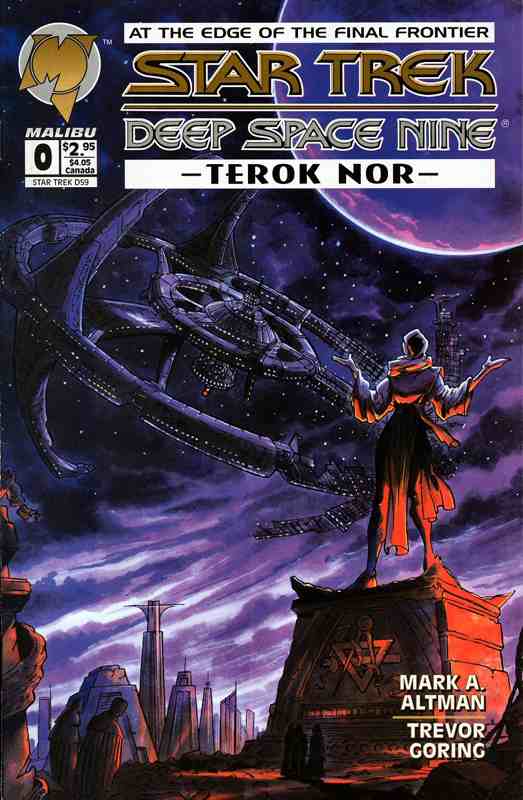 Jadzia Dax and Doctor Bashir are taking time out from a camping trip in the Bajoran wilderness to visit a museum honouring the planet's art, history and culture. Jadzia compliments the beauty of one of the pieces, whereas Julian tries to act like an art critic to impress her with his "knowledge" of different Bajoran styles. Jadzia is exasperated and, perhaps sensing he's fucked up, Julian changes the subject. He asks her if any of her hosts went on class field trips to museums as children. Standing atop a towering balcony, the two gaze down into the museum below, where it just so happens one such field trip is underway right now.
It's a large room, full of gigantic statues, all looming imposingly over the museum guests. A teacher is disappointed in her students, none of whom recognise the figure immortalized in stone before them. Her name was Charna Sar, who she says was a great hero of the Bajoran people whose name has been forgotten. The children wish to hear her story and the teacher obliges, but only on the condition they will continue to tell it themselves. The teacher begins the tale, saying the story ...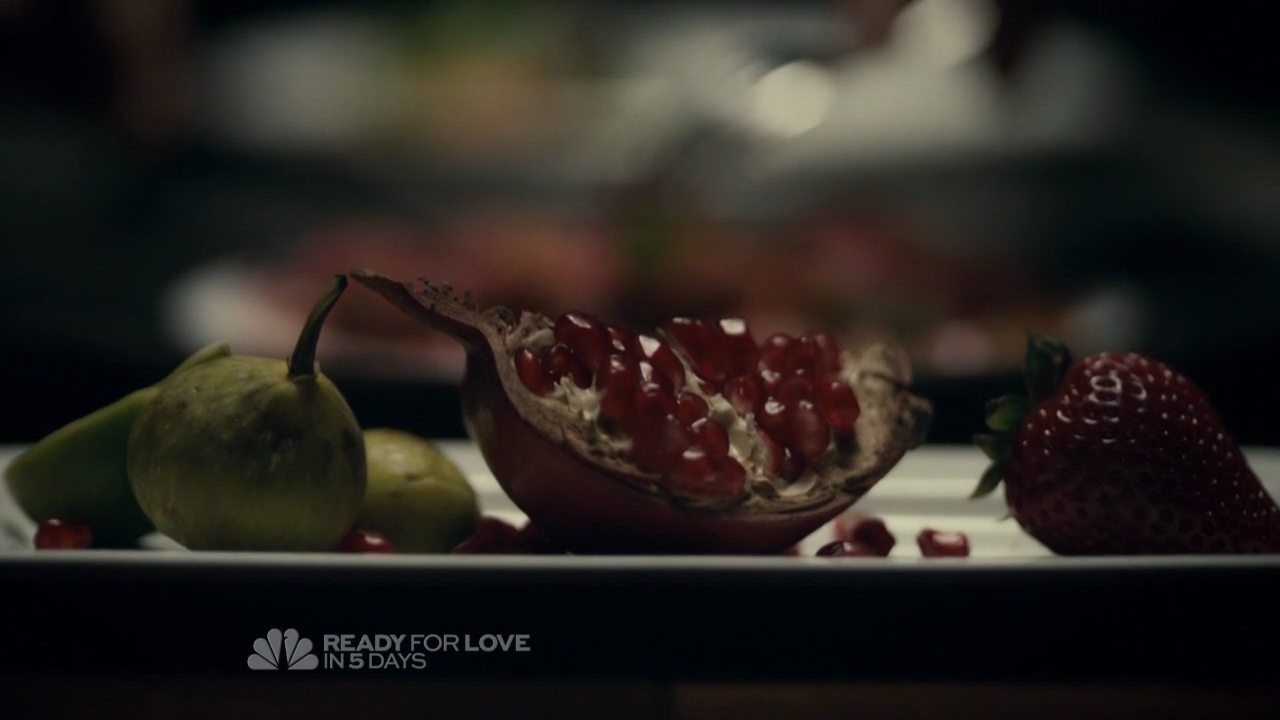 APERTIF: A pre-dinner drink to whet the appetite. In this case, it is an expansion of the Garret Jacob Hobbs case, which, in Red Dragon, is essentially presented as a precursor to a precursor, the case Will worked before Hannibal.
WILL GRAHAM: I shoot Mr. Marlow twice, severing jugulars and carotids with near surgical precision. He will die watching me take what is his away from him. This is my design.
The idiosyncratic "design" sets up the show's defining perversity: the idea of murder as something that is aestheticized. Significantly, it is Will who introduces this term, whereas Hannibal's only murder of the episode is Cassie Boyle, which he commits as a pastiche of Garret Jacob Hobbs's murders. So the two characters begin as doubly opposed. On one level, Hannibal is the creator in that he commits art murders, whereas Will, as the detective interpreting those murders, is the critic. On the other hand, it is Will who is presented as the imaginative figure, whereas Hannibal is reduced to a responsive role, reinterpreting other people's murders.
It is also worth highlighting what, precisely, the design of the initial murder was. It is not the precision of the kill shot - the ...
Posted by: Jack Graham 2 months ago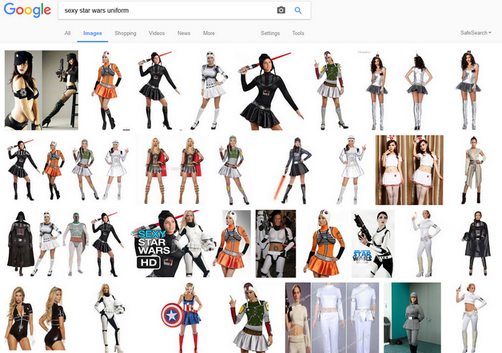 I was a guest on Daniel & Shana's Oi! Spaceman podcast again, this time talking about 'Rose' and 'The End of the World'. But now, back to the ongoing saga...
The last time I wrote about Star Wars, I said that it sees the galactic politics and history it depicts as being essentially powered by neurosis, specifically male neurosis. Rogue One very explicitly adheres to this pattern - though, laudably, it represents a counter-strain in opposition.
In Rogue One, the Death Star openly represents the immense strength and immense vulnerability of any imperial system, the simultaneously terrifying and ridiculous urges and principles which animate such systems. At a different-yet-connected level, it represents the same mixture of dangerous power and ridiculous vulnerability within one of the techno-bureaucrats who run that system. It sees the causal throughline as very clearly running from inside the heads of at least two men, out into the universe.
I have mixed feelings about this. The thesis that politics comes from emotions and psychology, though I believe it is ultimately wrong, doesn't necessarily have to collapse into a reactionary 'fix yourself first' ideology. Psychology clearly plays a role in politics, and in resistance ...
Posted by: Josh Marsfelder 2 months, 1 week ago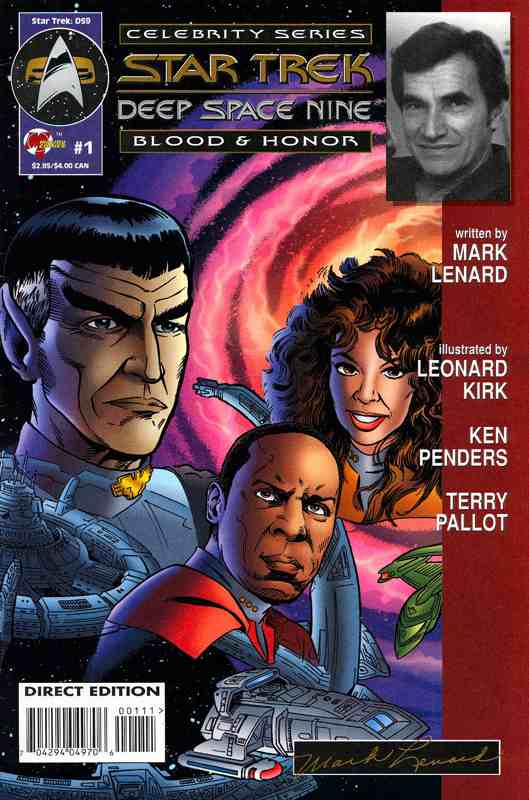 Returning from an exploratory mission in the Gamma Quadrant, Jadzia Dax informs us through a Science Officer's Log that her team has discovered something unique: A mysterious blue glowing artefact of unknown origin. Also on her team aboard the runabout USS Orinoco are her erstwhile travelling companion Doctor Julian Bashir, and an operations division ensign called Jamie. Before they can dock, however, Julian gets an urgent call from Commander Sisko that he's needed in the infirmary to tend to a medical emergency. Before he can even acknowledge, however, he's beamed there directly from the runabout cockpit.
A Lieutenant Jayakar has been unfortunately killed in some sort horrible malfunction. She was escorting a diplomatic party from the Romulan Star Empire led by an Ambassador Jannek when something seemed to go wrong with one of they airlocks. Jannek himself is on hand to offer his condolences, and urges diligence to Commander Sisko in determining whether it really was an accident, or whether the Lieutenant was murdered. Odo reports that mechanical failure seems like the obvious initial culprit, but he would never accuse Chief O'Brien of negligence, and is far more inclined to point the finger at deliberate sabotage ...
Posted by: Phil Sandifer 2 months, 1 week ago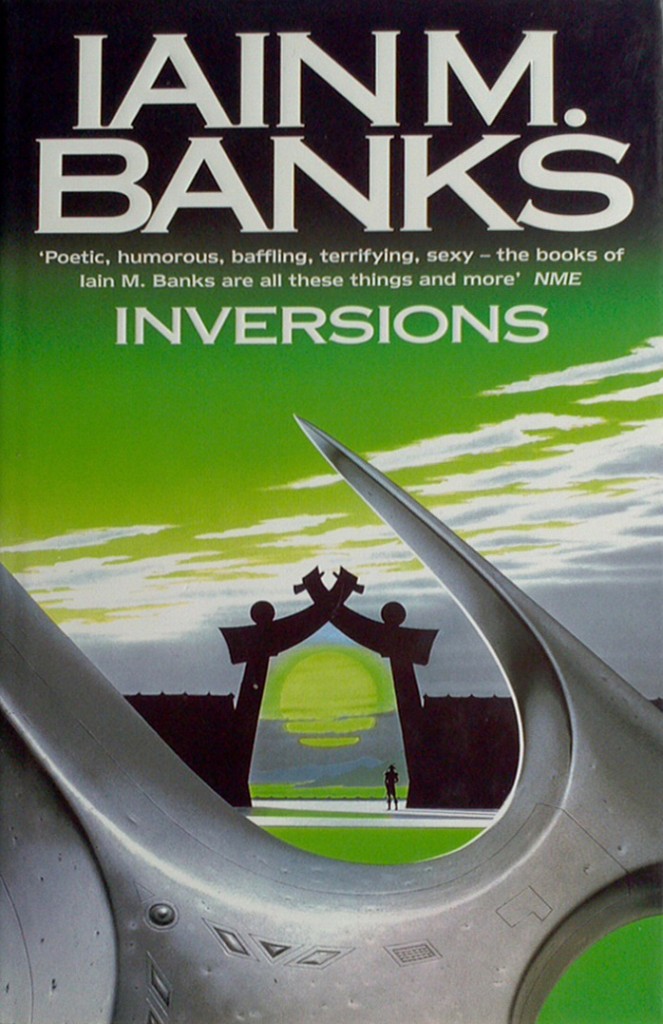 I've set the Patreon thresholds for reviewing Doctor Who S10 - $300 (currently $9 a week away) for reviews, and $320 for podcasts. So if you're not backing Eruditorum Press on Patreon, now's a great time to change that.
Inversions continues the basic trend that began with The State of the Art whereby Banks writes Culture stories whose premises amount to attempts to break the Culture. Having essentially exhausted the two extremes of premises with the form "what if the Culture met X," however, Banks moves in a different direction by asking, essentially, "what if you took the Culture out?" This is, obviously, quite the feat, and there are aspects of Inversions that clearly don't quite work outside of the original publication context. When Excession was first published, it very clearly declared itself a Culture novel on the cover. Inversions, on the other hand, was published with no such description. There were significant clues, including a "note on the text" omitted from subsequent editions that contained a conspicuously capitalized reference to one of the characters being "from a different Culture," but broadly speaking, other than the fact that it was an Iain M. Banks novel ...
Posted by: Jack Graham 2 months, 1 week ago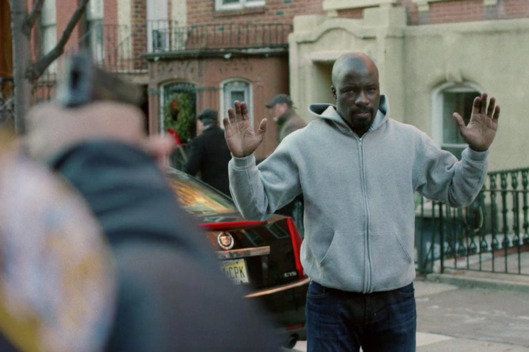 (No, not that Luke. The other one.)
Okay, first of all, I'm aware that Luke Cage has been much written about. I confess, I haven't read much of the commentary. Pure laziness. I understand a lot of the criticism was about the show subscribing to a rather conservative form of Black 'respectability politics'. I can certainly see that issue, but I'm not going to concentrate on it. Even so, I strongly suspect I'm still going to be reiterating stuff other people have already said. Also, I'm a white British guy, so inevitably I'm at a disadvantage when it comes to understanding and criticising this particular text.

Throat-cleared, and ass hopefully covered, here we go.
Oh, and SPOILERS and TRIGGERS.
For various complex, tedious, and irrelevant reasons, I've seen a lot of Law & Order in my life, despite not really liking it. At times, the Marvel/Netflix series Luke Cage strongly reminded me of Law & Order. Specifically, bits of it strongly reminded me of the Law & Order 'race episode'. I say 'race episode' singular because Law & Order really only had one race episode, which they made over and over and over again.
Roughly, it went ...
Posted by: Josh Marsfelder 2 months, 2 weeks ago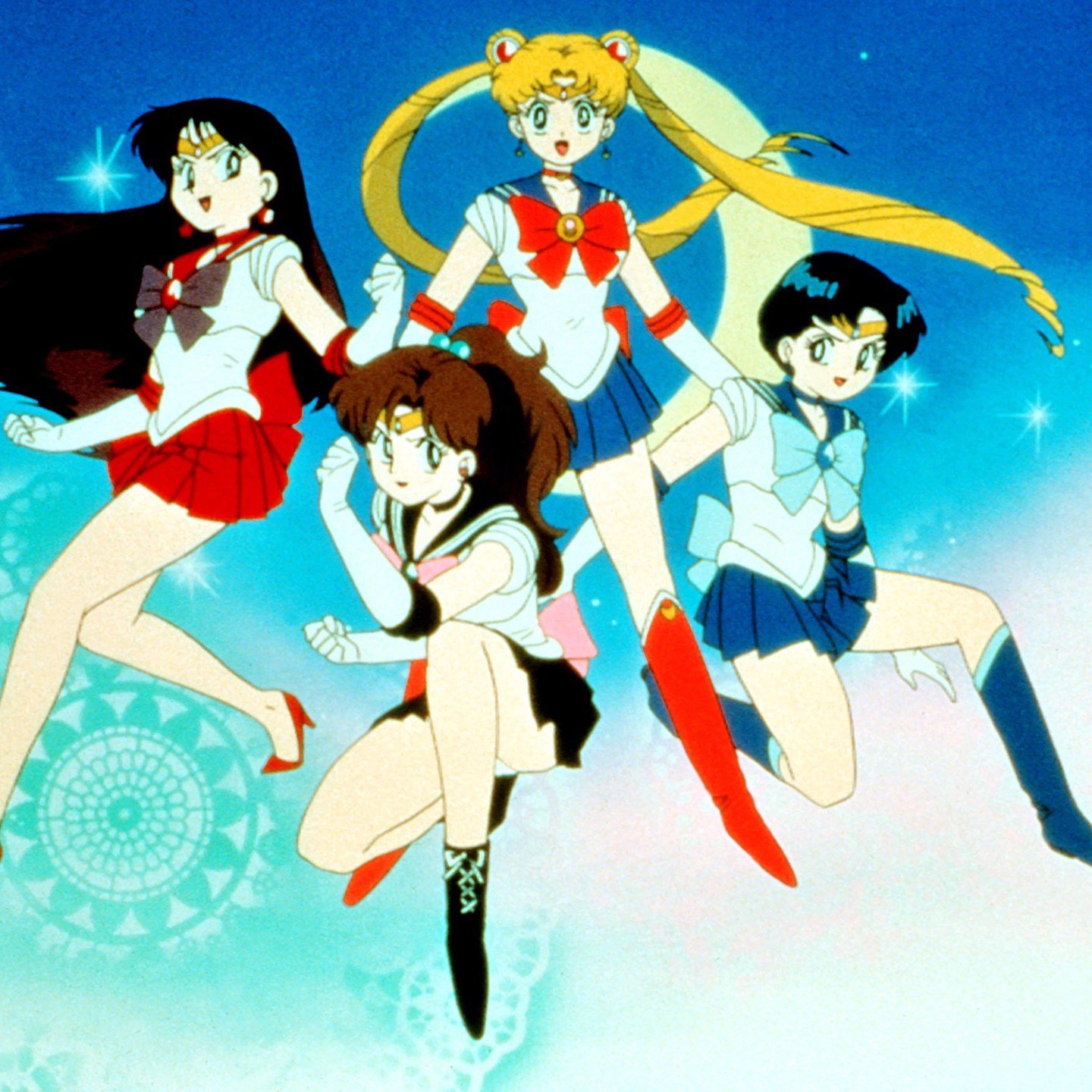 Fuck.
I swore never to speak of such things again. But there's no way I can get out of talking about this, is there?
This past week, as of this posting, was the 25th Anniversary of the premier of the first animated adaptation of Bishōjo Senshi Sailormoon, or, as it's better known in the west, Sailor Moon. Like most Japanese pop media, Sailor Moon actually started as a manga first, and thus the *true* 25th Anniversary of the series was last year. But the first anime is considered by the overwhelming majority of fans to be the definitive version of the story, and is certainly the most well known internationally. So this is the date that's going to be seeing the most widespread attention and acclaim from critic and fan circles. Sailor Moon is one of those huge anime shows that even people who aren't familiar with Japanese media will instantly recognise. It, along with Dragon Ball Z and Ranma 1/2, defined the anime landscape of the early 1990s and was an integral part of the international anime breakout. It was also far and away the most interesting of the three to my eyes, which ...
Posted by: Phil Sandifer 2 months, 2 weeks ago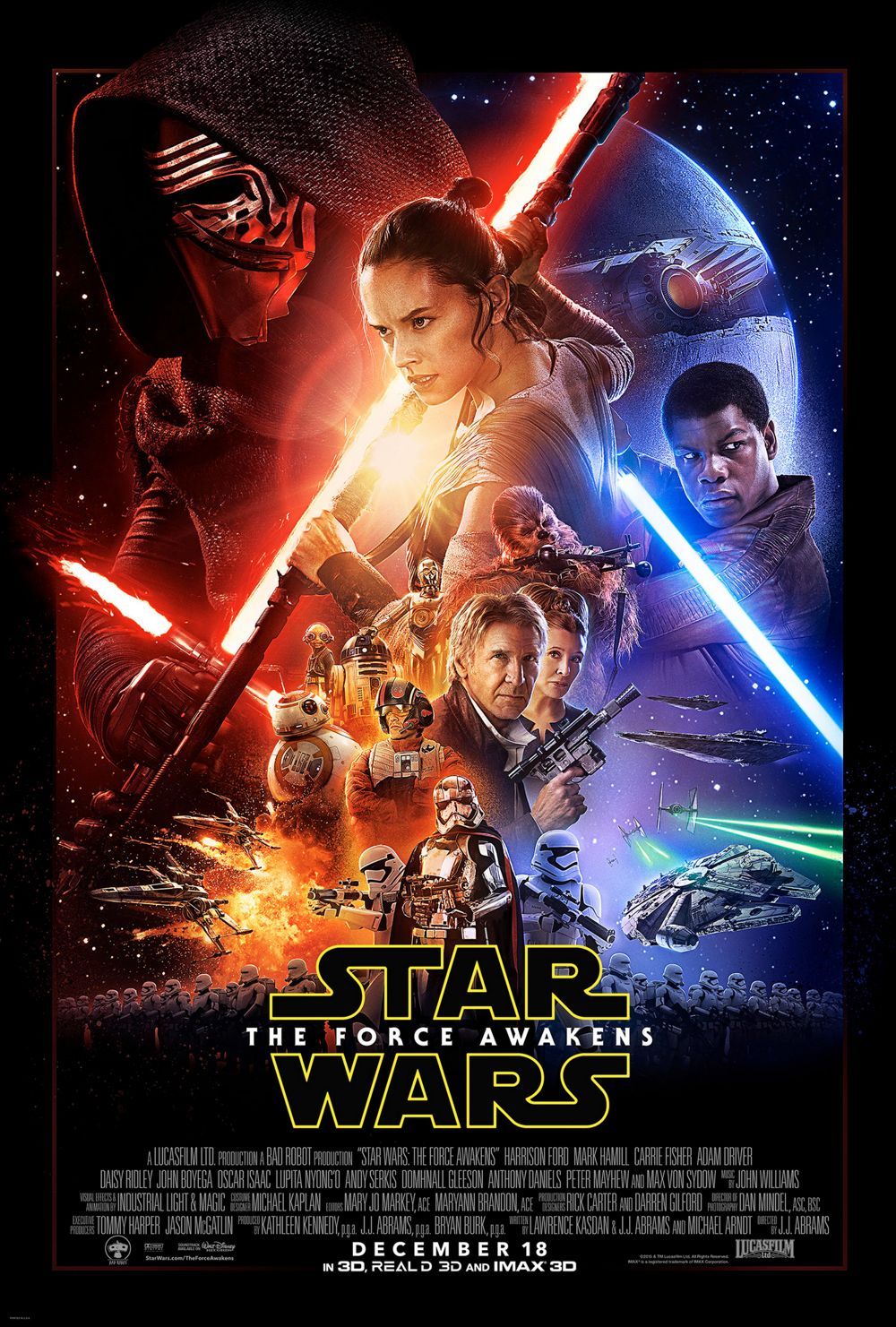 It is damning with faint praise to say that "George Lucas done right" is a task perfectly suited to J.J. Abrams's abilities, which is of course why it's such a fun thing to assert. It's not quite true, for reasons we'll get to, but there's more truth to it than not, and for the most part the truth is more revealing. Certainly it's very obviously the logic Disney applied in hiring Abrams for the job of making Star Wars into a viable property again, and their benign cynicism is on the whole easy to understand. The prequels had made Return of the Jedi a better end to the saga in more ways than one, their famous awfulness drying up the bulk of the cultural goodwill the franchise had while muddying the question of what Star Wars should look like post-1983 with a host of unsatisfying answers that nevertheless needed to be considered.
Abrams, in this context, was an eminently safe pair of hands. He'd already rebooted Star Trek with an aesthetic that could uncharitably be summarized as "wishing it was Star Wars," and with Super 8 had shown himself a skilled practitioner of 1970s nostalgia. More broadly, he ...