Viewing posts tagged colonialism
Posted by: Jack Graham 1 year, 1 month ago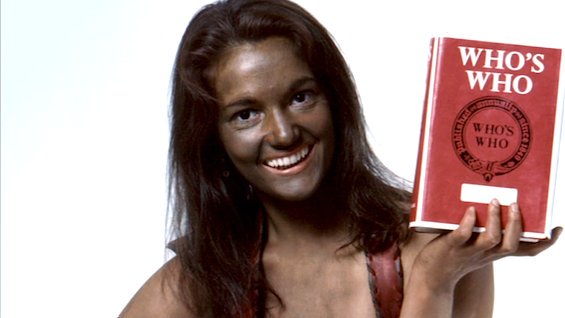 "There has never been a document of culture, which is not simultaneously one of barbarism. Not even Doctor Who."
- Walter Benjamin, 'On the Concept of History' (quoted from memory)
*
Where was I?
Oh yeah, it's unfair to pick on 'Talons of Weng-Chiang' for being racist because all Doctor Who is racist.
So what do I mean by that?
Well, I don't just mean that there are lots of stories in Doctor Who that contain implicit or explicit racist ideas, representations, or implications … though it does, and it might be worth going through some of them.
There's 'An Unearthly Child', for instance, which associates 'tribal' life with brutishness and savagery, and suggests that tribal people need to be taught concepts like friendship and cooperation by enlightened Western liberals from technologically advanced societies… as if, historically, enlightened Western liberals from technologically advanced societies haven't been the ones slaughtering tribal peoples. Native peoples, by the way, know what friendship and cooperation are. Sometimes better than us. And we are talking about native peoples in 'Unearthly'. Because of Europeans' historic encounters with native peoples as European imperialism and colonialism spread across the globe, we've come to associate the notion of ...
Posted by: Jack Graham 5 years, 11 months ago
"Don't get any ambitious ideas," says Castellan Spandrell to his prisoner.
"I just wanted to check it was the same staser," says the Doctor, examing the weapon used to assassinate the President of the High Council of Time Lords. "You see that symbol at the end of the corridor?"
The Doctor indicates a huge Seal of Rassilon.
"What about it?" asks Spandrell.
"You try and hit it," says the Doctor, handing Spandrell the staser.
"That's the kind of vandalism we're always running the Shabogans in for," grumbles Spandrell.
Spandrell is, basically, the Chief of Police in the Time Lord Capitol. As such, the Doctor is his prisoner, having been caught holding a rifle in a gallery near the spot where the President was gunned down.
We never see any Shabogans. The reference is never explained. It just seems to be part of a Gallifreyan policeman's job to arrest people called 'Shabogans' for vandalism. But let's not pass over this too quickly. There is regular crime here? There are hooligans running around the corridors of the Capitol of the Time Lords of Gallifrey?
Well, yes, of course.
The Time ...
Posted by: Jack Graham 5 years, 11 months ago
The Doctor is confusing an angel to death.
Light came to our world to count and quantify all life, to create a set and definitive catalogue. Light sent its Survey out into the world to sample each form. But our world corrupted the Survey with the delicious possibilities of evolution. Light was locked away so the Survey could inherit the Earth. It became a Victorian gentleman, a man of property. It enacted a ruthless Darwinian takeover of the house above Light's ship. A colonizing mission. A merger and acquisition. This being Victorian England, the wife and daughter and maids came with the house like fixtures and fitting. The Survey locked its secrets away, just like any Victorian gentleman, and set about dreaming of empire. It adopted the cultural logic of its new society and new position: the ideology of 'the survival of the fittest'... meaning, supposedly, the dominance of the best. With its inbuilt assumptions about the place of 'lesser races' and 'lower orders' and women, Victorian social-Darwinism was perfect for the Survey's purposes, as it shed its insectile and reptilian skins and became Josiah, the pink ...
Posted by: Jack Graham 5 years, 11 months ago
"You see Vicki?" says Tor, "Not only does the reply have to be true, it has to be the correct answer as well."
To the Moroks, 'truth' and 'the correct answer' are the same thing. And 'correct' means 'official', 'integrated', 'obedient'.
"Do you understand that all questions are to be fully answered?" asks the computer, "What is your rank? What is your name? Do you have the Governor's permission to approach? Have you a requisition signed by the Governor? What is its reference number?"
'Truth' is defined as the correct answer to all these questions, the correct integration into the imperial system, the correct official position. Legality is what power says it is. And only the state, and its functionaries, have the legitimate right to use violence.
"Withdrawal requisition numbers are fed in from headquarters. It has to tally with the number given," explains Tor.
Systems of oppression run on tallying numbers.
Vicki's response is to rip the front off the machine and start mucking around in its arcane guts.
She reprograms it; forces it to redefine words according to her insurrectionary imperatives.
"What is your name?" it asks.
"Vicki."
"For what purpose are the ...
Posted by: Jack Graham 5 years, 11 months ago
"The colonists shouldn't be here," says Dent. "My Corporation has been assigned the mineral rights on this planet. Our preliminary survey indicates a very rich concentration of duralinium. You know how the Earth needs that mineral."
"Earth, or your corporation's profits?" asks the Doctor.
Dent and his mining corporation will go on to prove that they will do literally anything, including mass murder, to obtain the duralinium they want.
"What's good for IMC is good for Earth," says Dent, echoing
a famous statement
once made in the real world. "There are one hundred thousand million people back on Earth and they desperately need all the minerals we can find."
"What those people need, my dear sir," asserts the Doctor, "are new worlds to live in like this one. Worlds where they can live like human beings, not battery hens."
What nobody mentions during this conversation, or during any of the conversations anybody has about the controversy, is the notion that no non-Uxarians might have the right to appropriate Uxarius. There are people already living there, you see. But those people don't count. They're "primitives".
This story is a reiteration of Western ...
Posted by: Jack Graham 5 years, 11 months ago
"Come in, won't you?" calls the Doctor, "I've been waiting to talk to you."
Koquillion answers the invitation.
"This used to be the Peoples' Hall of Judgement," remarks the Doctor, regarding the empty chamber sadly, "Fitting, in the present circumstances don't you think? Mr Bennett, may I remind you that masks and robes such as you are wearing are only used on absolutely ceremonial occasions, hmm?"
Koquillion removes his face. Bennett is beneath.
He explains that he is a murderer.
"I killed a crewmember on the spaceship to Astra. I was arrested. The ship crashed. My crime hadn't been radioed to Earth. I knew if I could get rid of the other crewmembers..."
"Get rid of the other crewmembers and blame their deaths on the Dido people, hmm?"
"When we crash landed, the inhabitants invited us all to a grand meeting. It was simple. I just arranged an explosive, using the ships armaments. The whole thing went up. All the inhabitants, the crew, the whole race."
"You destroyed a whole planet to save your own skin. You're insane."
"The girl didn't know I'd been arrested. When we get back to Earth ...
Posted by: Jack Graham 5 years, 11 months ago
Having devoured Harg, giant green squid monster Kroll is off to the settlement of the People of the Lakes, known to Harg's compatriots by the derogatory name of 'Swampies'.
Constructed from tropes and white liberal guilt, these green space Indians are still better than the blue ones in
Avatar
. They don't get their world back in the end (neither did the Cherokee) and don't get a white man as a leader.
"The Swampies most certainly do have some problems," chuckles Thawn - Company man, racist and boss of the Refinery.
"You know," muses his second-in-command Fenner, a cynical and cowardly man, "I don't particularly like the Swampies... but I can't say that I really hate them." He is just decent enough to be faintly disturbed by Thawn's open callousness.
Suddenly serious, Thawn says "Oh, I don't hate them Fenner. I just want them permanently removed. I spent many years persuading the Company to back this project, and now that we're on the verge of success I'm not going to be stopped by lily-livered sentimentalists wailing about the fate of a few primitive savages."
Thawn is lying, of ...
Posted by: Jack Graham 5 years, 11 months ago
Enlightenment and Persuasion have walked in on the Doctor and his friends. They now look human. A man and a woman, created from a sketch Tegan drew. Pale, impassive, handsome, impeccably-groomed people in clothes that Tegan thought fashionable. They look like she modelled them on First Class passengers on Concorde. The Jet Set.
Persuasion hands round drinks. Nothing more persuasive than that.
Enlightenment is explaining her transformation from frog to aspirational 80s princess. She speaks in cut-glass vowels and icicle consonants.
"We enjoy the most advanced technology in the universe," she claims, her voice suffused with nonchalant arrogance.
She was kissed by technology.
"The dominant emotion on planet Earth is fear," says Persuasion suavely. Yes, that's always how the 'natives' look to the 'explorers'. Fearful little things. "When last we were there, our reception was hostile."
Tegan, a woman from a nation built on the destruction and subjugation of 'natives' by 'explorers', is not fooled.
"Yeah, that doesn't surprise me," she sneers.
"Well, we must read your history books," says the Doctor. There is no better way to learn about the mindset of the rulers of ...