Viewing posts tagged pop between realities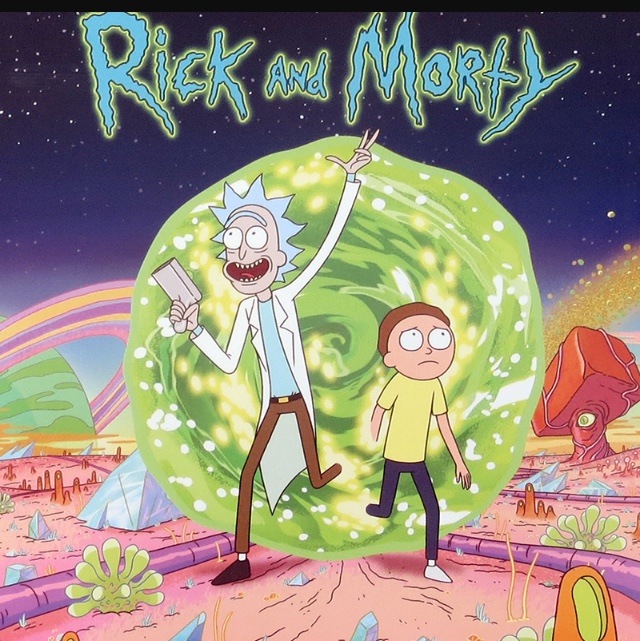 On October 7th, 2017, just over two months after The Doctor Falls, police were called to several McDonald's locations following a disastrous promotion in which the fast food restaurant brought back an obscure McNuggets dipping sauce, "Szechuan sauce," that had briefly been released nearly twenty years earlier to tie-in with the release of Disney's Mulan. The limited amount of sauce released to select McDonald's was wildly insufficient for the crowds that arrived, which consisted of hundreds of people lining up for hours only to discover that restaurants had as few as twenty sauce packets. The result was bedlam—young men (the crowds were almost exclusively male) hurling obscenities and venting their frustration on minimum wage workers. On Twitter, people seriously suggested class action lawsuits and claimed that any workers who had a bad day deserved it because of the company's bad actions.
The key bit of context needed to understand this madness is why McDonald's was bringing back an ancient dipping sauce that Eater described as having "the color and consistency of strawberry jelly" and tasting "mainly like corn syrup with maybe a tiny bit of Worcestershire thrown in." The answer is that several months earlier, when the ...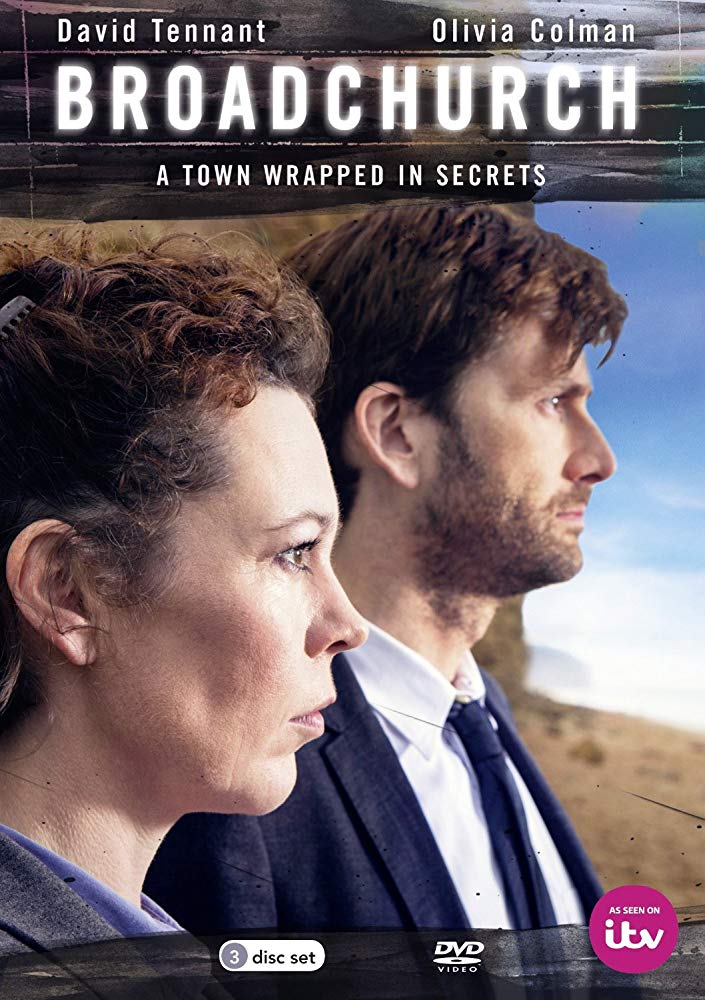 I want to start with an update to yesterday's appeal. When I made the appeal for boosting the Patreon by $200, I kind of doubted it could be done. Actually, not even kind of. It felt like the longest of long shots—a desperate appeal to avoid having to give up writing despite the fact that it obviously made the most sense for my financial security. Instead, we've blown past 2/3 of the goal in a single day. As I queue this up before dinner, we only have $61 to go, and what felt like an impossible dream is looking like it very well might happen. I am humbled and stunned and above all grateful to be so widely and deeply supported, and so, so thrilled that I really might get to continue on this mad ride. But we're not there yet, and if you clicked away yesterday because it felt like a pipe dream, well... it's not. But I still need your help. The Patreon link is right here. And with that said, let's get on to dragging Chris Chibnall.
Act I: The Woman Who Fell to Earth
The most impressive thing about Broadchurch is ...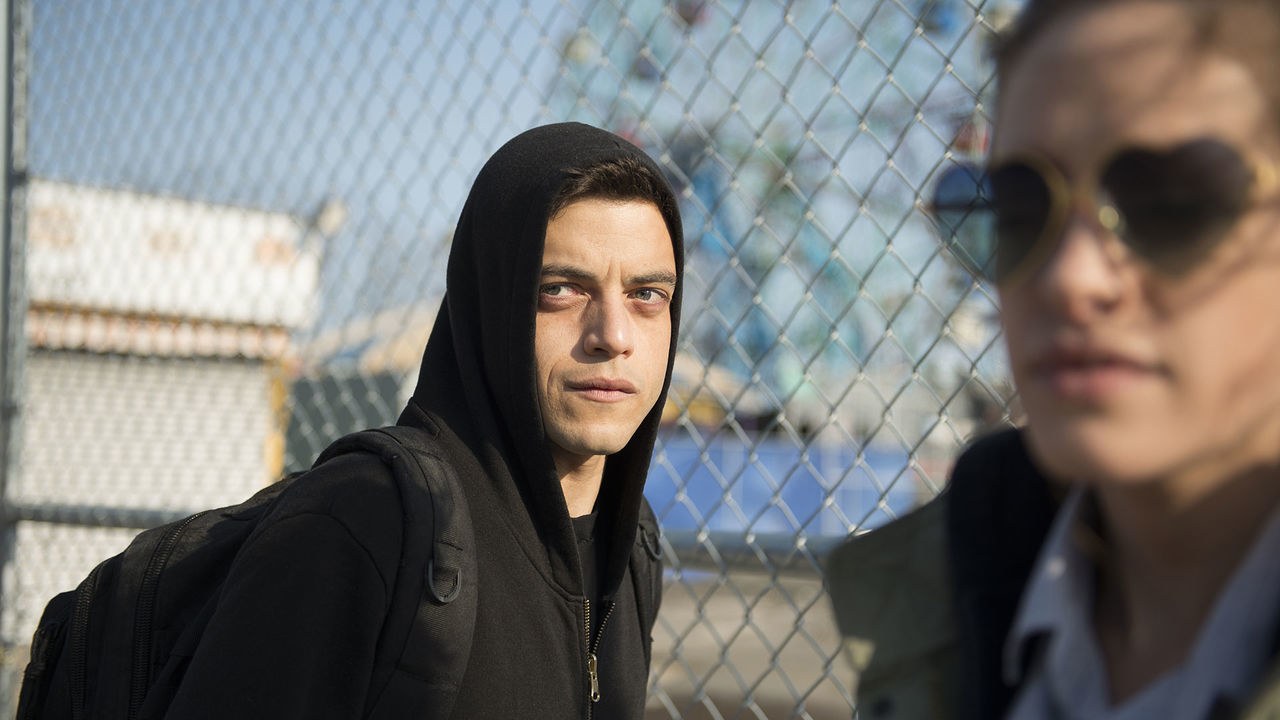 A thing we will inevitably have to address is what it looks like for Doctor Who to respond to Trump. Or, in the UK context, Brexit, but let's go ahead and just use Trump as a metonym for the catastrophic politics that form the backdrop of the Moffat-Chibnall handover. This is, of course, something it is not fair to ask Class to do. It's not fair to ask most of Series 10 to do it either—Trump's election happened late in the block where they shot Oxygen and The Eaters of Light, which was in time to work the "too orange" gag into The Pyramid at the End of the World (although more on Trump and that episode when the time comes) but nowhere near early enough for anything in this season to be conceptualized as an intentional response to his Presidency. (His campaign is a different matter.) Even with Brexit, the vote took place four days after filming started—enough to have some impact (we know that Gatiss was considering an explicitly Brexit-themed script), but still fundamentally after the series was well underway. On the whole, Series 10 emerged from the midst of 2016's turmoil; it is the Chibnall era that ...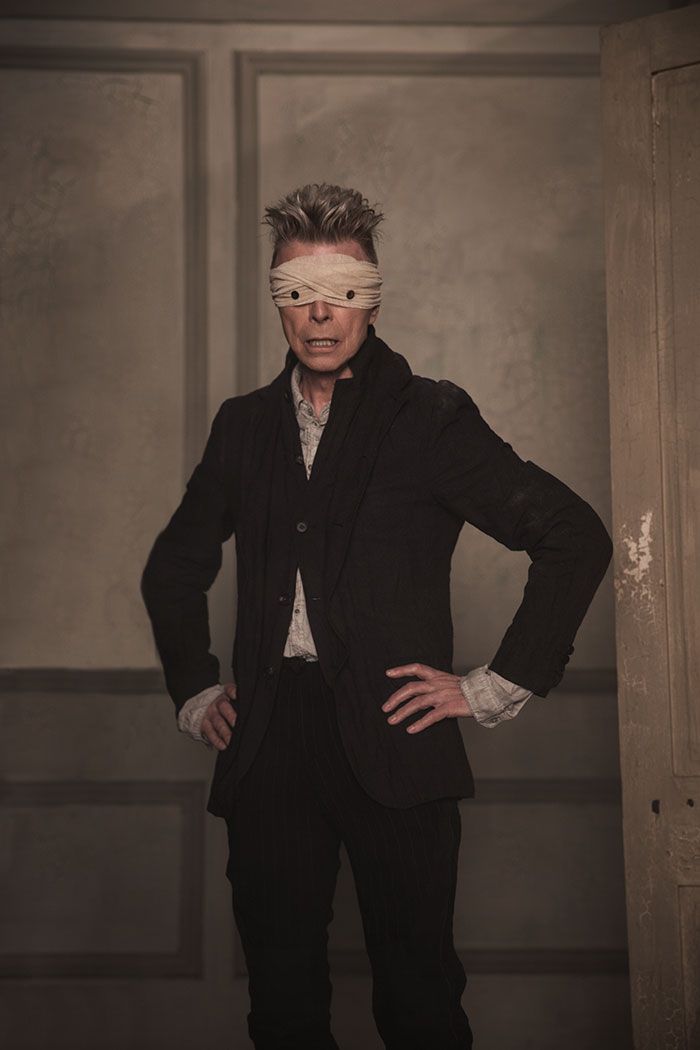 Almost as soon as Doctor Who abandoned its post the world went to hell in a handbasket.
The first visible sign that 2016 would be a cacophonous disaster came ten days in when David Bowie died. Like Doctor Who, Bowie served as a sort of mass culture Lamed Wufnik; an enduring figure that lasted over countless cultural shifts steadfastly defending his corner, ensuring that the strange and wondrous had some quarter in any landscape. For a long time the two moved in sync—scrapping their way to the center of the culture over the 60s, co-founding glam in the early 70s, becoming shambling and gaudy wrecks in the mid-80s, and finding new, if niche life in the paranoid back alleys of the cyberpunk 90s. Then they began a period of effectively taking turns. Bowie held down the fort in the late 90s and early 00s with a respectable dotage that would have served as a perfectly acceptable final act, albeit one with the unsettled and partial ending of a minor album and a final world tour cut short by a heart attack. Then, as he pulled his great disappearing act, Doctor Who roared back to life. Finally, in 2013, they reconverged ...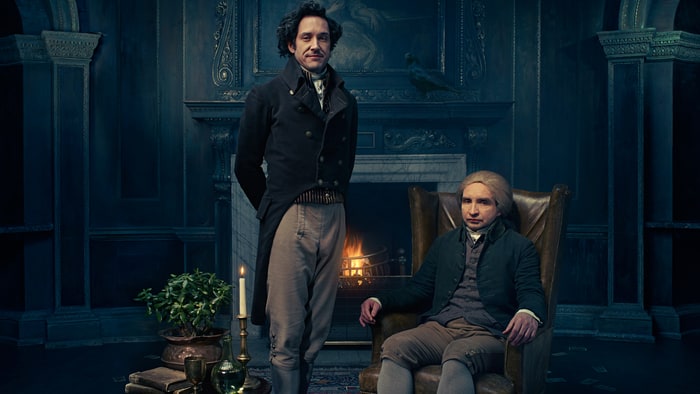 I'm not going to faff about pretending the justification for this involves Peter Harness's chances of someday showrunning Doctor Who. I mean, I'd obviously love if that happened, but I don't expect it (or think that we're in a place to talk about who should succeed Chibnall yet anyway). No, the reason I'm picking this as our stopover reality between Last Christmas and the start of Series Nine is more idiosyncratic: having declared Harness's debut the best Doctor Who story ever, I feel obliged to keep a bit of track of his work.
Anyway, this provides an interesting counterpoint to The Game. Like that series, it is an attempted breakout series that didn't quite work out. It was announced at about the same time as The Game, and went into production two months later. And like The Game, it lingered around not being released for a curiously long time. Its fate wasn't quite ignominious—instead of getting pre-empted by BBC America and then demoted to BBC Two, it stayed on BBC One but got burned off over the summer—but it was still visibly allowed to fail. To some extent, the same reason applies for both series, which is that they ...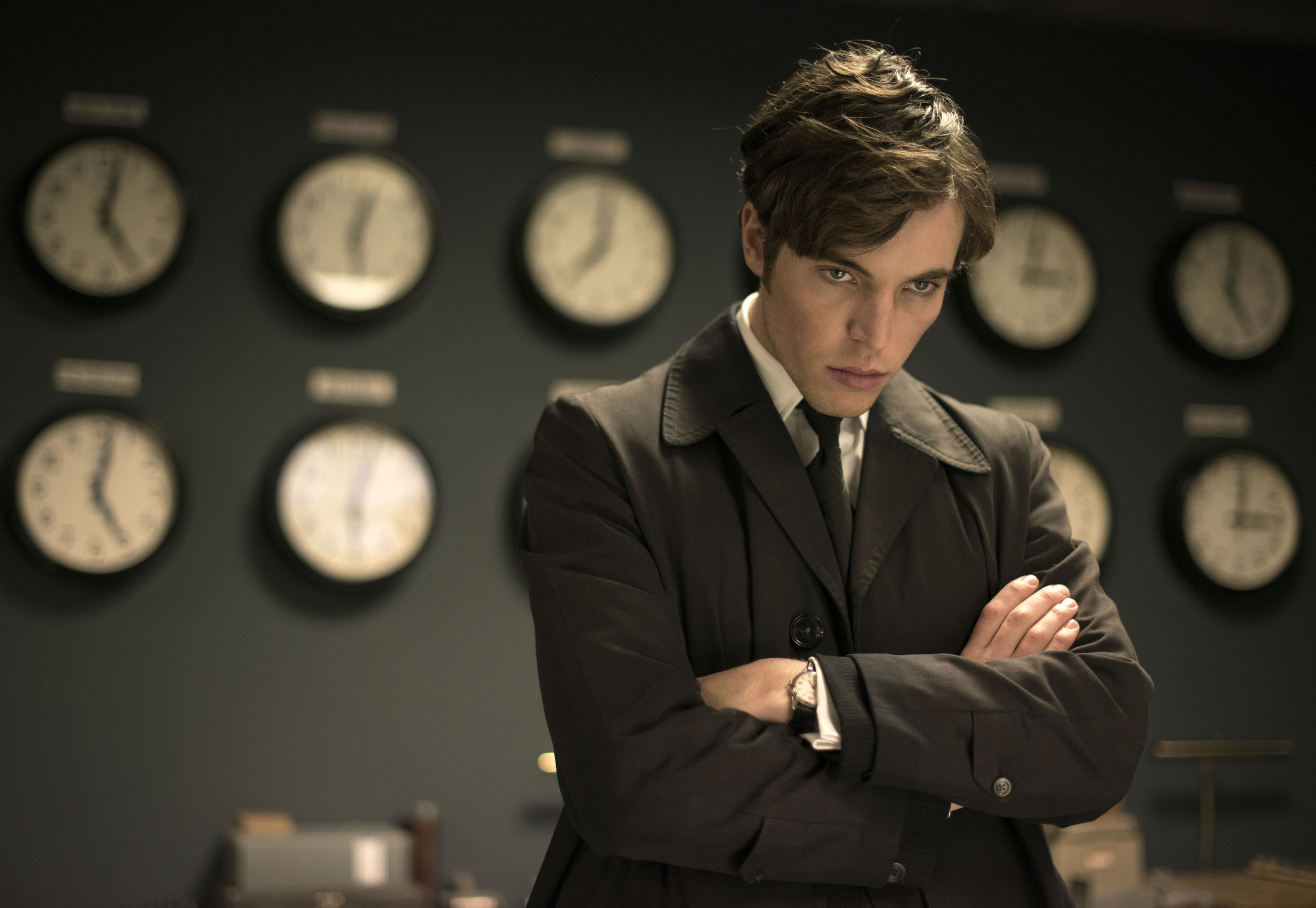 It's been a while since Toby Whithouse has entered our tale, and things have changed a lot since then. In the leadup to Twice Upon a Time Moffat joked that he'd had Whithouse write for every season, and the one time he didn't he made him write two the next season. This is true, but obscures the fact that Whithouse contributed to the first half of the split Series Seven such that there were three full years between A Town Called Mercy and his next contribution. When A Town Called Mercy aired he still seemed like one of the most likely heirs apparent. There remain rumors that in the fuss about Moffat's slower pace of production than Davies Whithouse had been offered the opportunity of stepping in as some sort of co-showrunner or to helm a single season, which he supposedly declined as the obviously poisoned chalice it was. And my past treatment of his work, going back to covering No Angels as a Pop Between Realities prior to School Reunion, has been rooted in the assumption that he'd probably get the job. Obviously that's not what happened, though.
So what's Whithouse been doing for two years? Well, that's ...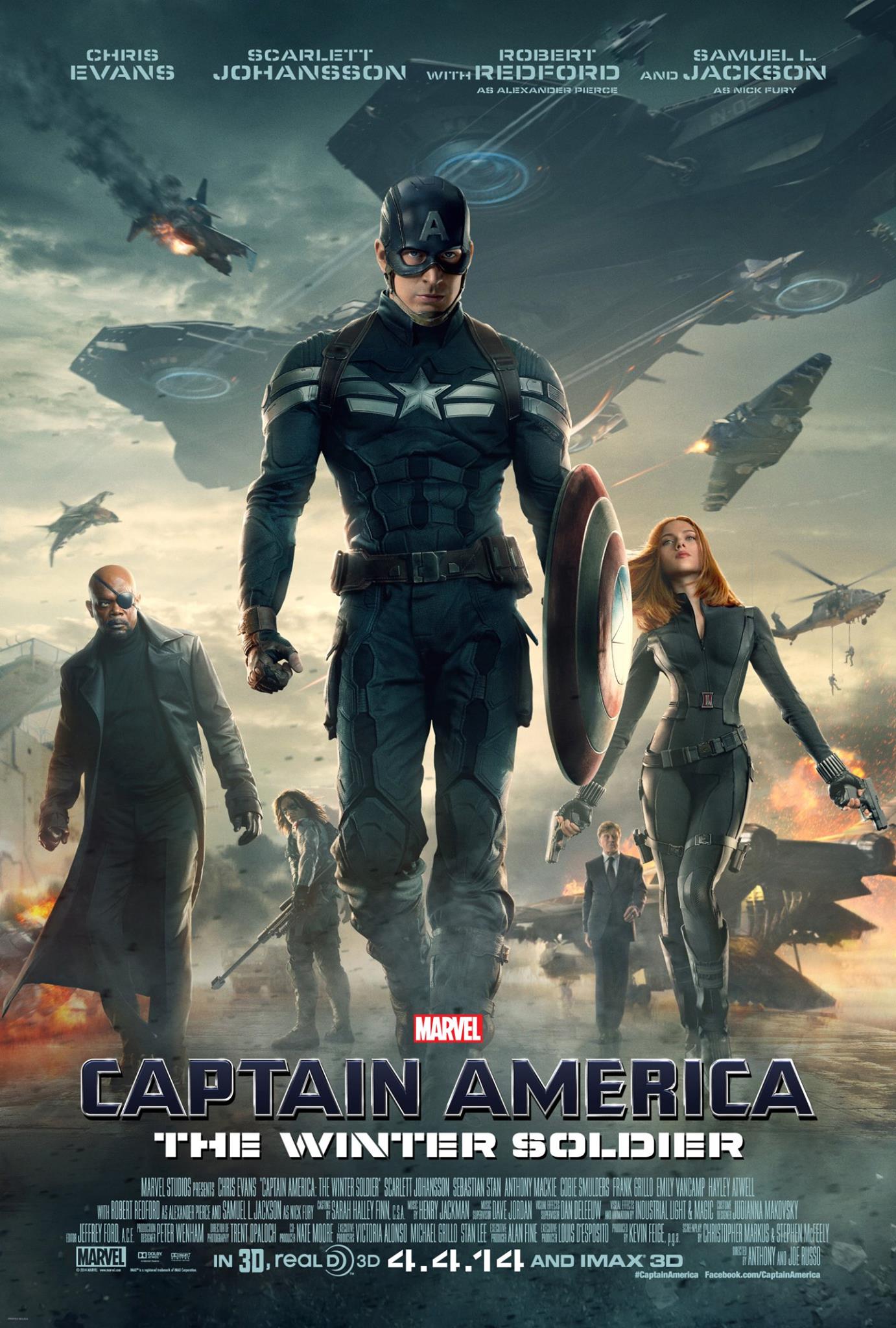 By rights, Moffat should have left. Sure, he'd done a season less than Davies, but it was clearly time. Each of his three seasons had been a step down from the one before, with Series Seven being an openly miserable experience. The Day of the Doctor and Matt Smith's departure provided an occasion where he could leave on a high. His style had become exceedingly recognizable and recognized, which is the phase right before utter stagnation. It was time to go, and if he didn't he risked—indeed, given the tenacity of his critics, essentially ensured—that there would be accusations that he stayed too long. But, of course, he didn't. He retrenched, got a new star and executive producer, and went back to try again. This is the story of how that went, and of what may be Doctor Who's most unexpected golden age.
But to understand that unexpectedness we must first understand the landscape that Doctor Who was returning into. Because the problem wasn't just that Moffat's tenure looked long in the tooth on its own merits. It was that outside Doctor Who's window, the world was catching up. In one sense this was not a surprise. Doctor Who was ...
Well, something had to knock Doctor Who off its Hugo perch. And after competing in long form for its first season,
Game of Thrones
seems to have cemented itself as the Hugo frontrunner with back-to-back victories over Doctor Who in 2012 and 2013. 2012 was perhaps understandable: It wasn't an extraordinary year for Doctor Who, and
Game of Thrones
did have "Blackwater," which was a stunningly good Peter Dinklage vehicle of an episode. Even in 2013, you can possibly criticize the strategy of having Doctor Who go in with
Day of the Doctor
,
Name of the Doctor
,
An Adventure in Time and Space
, and
The Five-ish Doctors
as possibly weaker than the strategy of just chucking "The Rains of Castamere" up.
But "The Rains of Castamere" is also an episode worth looking at because it gets at the way in which much of the talk about what makes
Game of Thrones
good is desperately silly. Because essentially all "The Rains of Castamere" has to recommend it is that it has a lot of really shocking character deaths in it. This is, to be fair, part of the show's brand. Its first big, iconic cultural moment was the killing ...