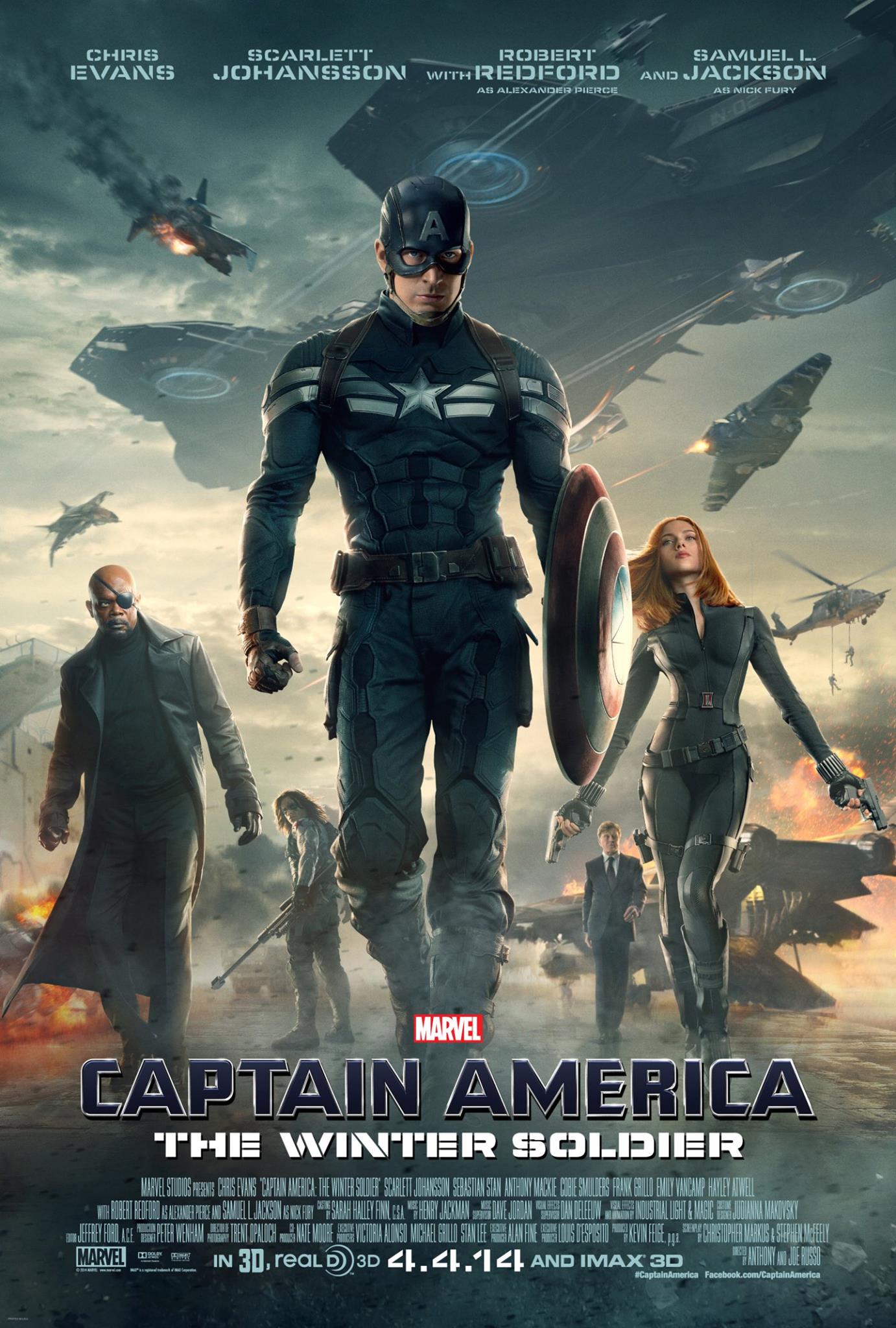 By rights, Moffat should have left. Sure, he'd done a season less than Davies, but it was clearly time. Each of his three seasons had been a step down from the one before, with Series Seven being an openly miserable experience. The Day of the Doctor and Matt Smith's departure provided an occasion where he could leave on a high. His style had become exceedingly recognizable and recognized, which is the phase right before utter stagnation. It was time to go, and if he didn't he risked—indeed, given the tenacity of his critics, essentially ensured—that there would be accusations that he stayed too long. But, of course, he didn't. He retrenched, got a new star and executive producer, and went back to try again. This is the story of how that went, and of what may be Doctor Who's most unexpected golden age.
But to understand that unexpectedness we must first understand the landscape that Doctor Who was returning into. Because the problem wasn't just that Moffat's tenure looked long in the tooth on its own merits. It was that outside Doctor Who's window, the world was catching up. In one sense this was not a surprise. Doctor Who was onto its eighth season, and while obviously it had an unusually strong precedent for long runs, the new iteration was definitely a televisual senior citizen. But it's worth appreciating the degree to which both Doctor Who and Moffat's defining arsenal of tricks had been absorbed into the popular culture.
The obvious place to start is with the relentless blockbuster factory that is the Marvel Cinematic Universe. Quietly chugging along in the background since the late Russell T Davies era, by 2014 Marvel was well into Phase Two of their cinematic expansion, going back over the franchises they'd used to build up to The Avengers to give them sequels while introducing a handful of new ones alongside them. The wisecracking sci-fi action-comedy of Guardians of the Galaxy might seem the more obvious 2014 comparison, but its primary debt is clearly to Star Wars, and anyway, it's the whole we're interested in more than the individual parts. Because what the MCU does on aggregate is apply a relatively consistent narrative structure to a bevy of different genres.
This isn't done in the exact same way that Doctor Who does it, of course. Doctor Who has a narrative conceit that directly fuels its genre hopping. The Doctor can drop into any sort of story they please and muck it up. The MCU, on the other hand, accomplishes its genrefluidity by having access to any character Marvel hadn't already sold off to Fox or Sony. And so over the course of Phase Two it moves from a technothriller to high fantasy to a political thriller to a Star Wars riff to its big crossover set piece before closing out with a heist comedy. And by Phase Three it's cycling in even more approaches. The result moves more slowly than Doctor Who—only the political thriller and the Star Wars riff come out in 2014, for instance. But the result also achieves a global cultural hegemony that Doctor Who is flatly incapable of. And more than that, it's a shockingly long-running hegemony. With only a handful of missteps (they don't get a Thor movie to work until their third try) the MCU has a decade-long run of churning out hit film after hit film. The parlor game of asking when Marvel will have a major misstep has gotten dull by dint of it just never happening.
And with Captain America: The Winter Soldier, the MCU acquires another trick: savvy play with its own history. To spoil an eight year old film, the eponymous faceless death-dealing assassin is, in a third act twist, revealed to be Captain America's old World War II comrade Bucky Barnes, presumed dead in Captain America: The First Avenger but in reality preserved by Hydra and brought out of cryogenics whenever they need someone for a hardcore special ops mission. This isn't, of course, some tremendously clever conceit dreamt up by the Marvel folks; it's lifted from Ed Brubaker's run on the comics, where of course playing with series mythology is so routine as to become problematic. But in terms of the MCU, it's another arrow emphatically added to the quiver.
But what is most interesting and worth commenting on is simply that Captain America: Winter Soldier is good and confident. It's got a swagger that speaks to the fact that Marvel had by this point figured out its formula and that it worked. And while we're all by now used to living in the shadow of Marvel's pop culture dominance, it's worth stressing how weird this is. This is everything that's not supposed to work in mass culture—genre films that rely on continuity and that cross over regularly. And it made almost $1.5 billion in 2014. Doctor Who is obviously never going to come close to competing with it on special effects or bombast any more than it did when Star Wars changed the rules for what pop culture sci-fi was. But nevertheless, this is the cultural landscape to which Doctor Who has to respond. The baseline for what sci-fi can do has shifted.
A final point of interest about Captain America: The Winter Soldier is its directors, Joe and Anthony Russo, who were upjumped sitcom directors who made their name on Community. Community will end up haunting the Capaldi era—we'll have another near miss encounter with it in the last Pop Between Realities—but for our purposes the two things to know about it are that it's openly influenced by Doctor Who, incorporating it via an obvious parody show-within-a-show called Inspector Spacetime, and that it's deeply invested in metatextual engagement with genre. The latter (along with the show's ruthlessly efficient "story circle" narrative structure) is presumably what got the Russos their Marvel gig, but more broadly it speaks to another way in which the world had caught up to Doctor Who.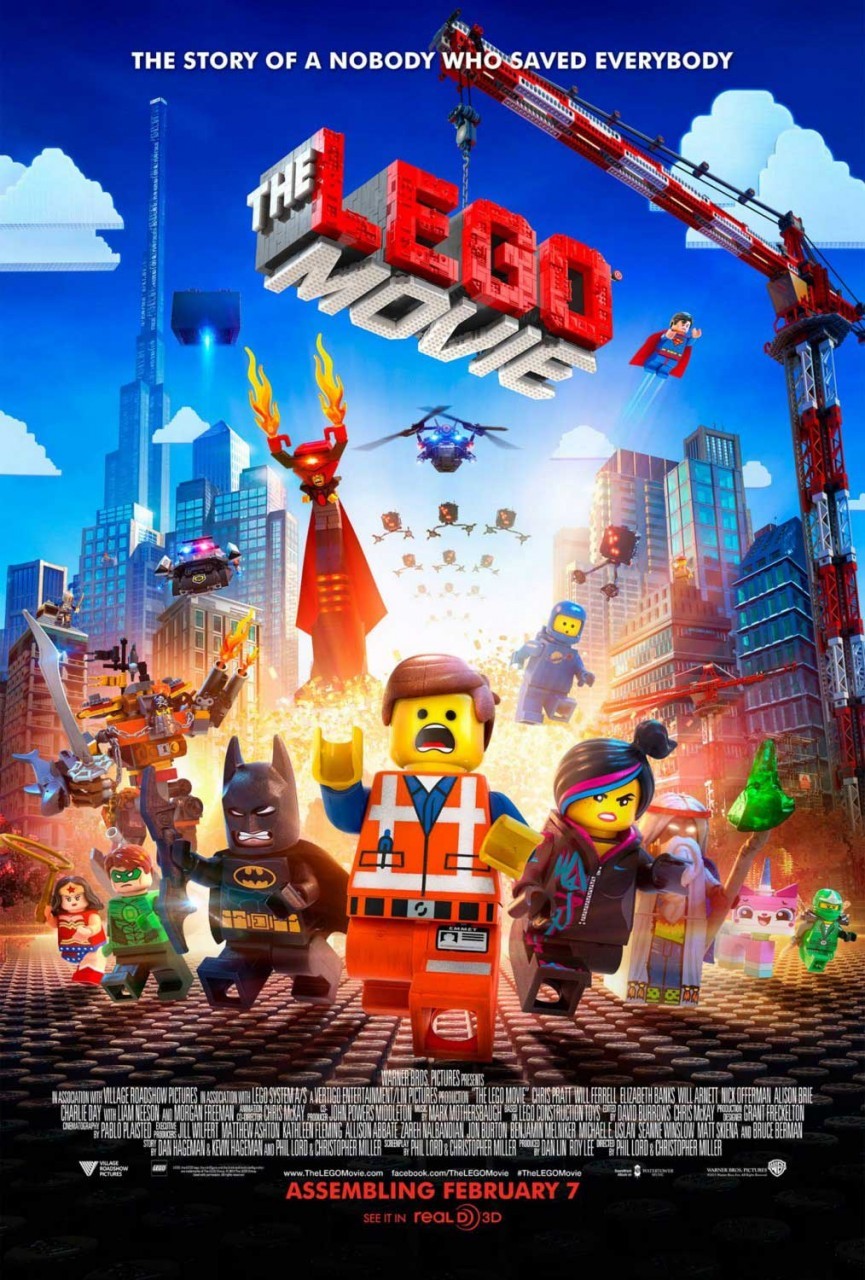 Let's turn, then, to The Lego Movie. Of the three texts we're discussing today, it is by far the one that has aged the most roughly. Its gender politics were skewered at the time, and rightly so—there are few films that better illustrate the ugly trope of an awkward white boy who is thrust into the hero role at the expense of a vastly more capable woman. But this critique, though accurate, only scratches the surface. It's not just that Wyldstyle is denied the opportunity to be the main character, it's that the only other female character of note, Princess Unikitty, is mostly just a pile of mildly but perniciously sexist jokes about stuff girls like. And more to the point, it's that the entire film ends with a gag about how the worst thing imaginable is if your sister plays with your toys. This isn't a film that comes to its misogyny through lazily recycling tropes; it's one that's got a genuine commitment to misogyny in deeply troubling ways.
But being sexist bilge is just the start of its problems. The larger issue is just how utterly soulless it is. At the end of the day, this is a 100 minute ad for LEGO brand interlocking plastic bricks. It's easy to make too much of this—what film isn't drenched in product placement these days, after all. And yes, The Lego Movie is shockingly better than it has any right to be. It's orders of magnitude more clever than it needs to be, and a fair number of its jokes are properly brilliant; The Lego Batman Movie is basically justified by "DARKNESS! NO PARENTS!" alone. But at the end of the day, for all its talk about the virtues of creativity and individual vision, it's still a film in which the only acceptable avenue for expressing this creativity is via buying Legos. The central conflict of the film is between building the thing according to the instructions or making something else with the parts. But this dialectic is entirely circumscribed by the act of buying Lego kits.
More to the point, this infects everything around it. The fact that the film's notion of creativity is so intrinsically rooted in capitalist consumption is fundamental to why its mythical hero is repeatedly defined as the most boring and vacant consumer it is possible to imagine. And for all the film plays at deconstructing the heroic approach with its "I made it all up" deflection about the underlying prophecy, it came true anyway. Emmet is The Hero, a singular role that necessarily decenters everyone else. There is no escaping the fact that this film is about creativity as defined in specific terms of white male childhood nostalgia. It's Ready Player One as a children's movie.
But for all that I'm inclined to spend three paragraphs slagging it, the very existence of The Lego Movie is impressive. If Captain America: The Winter Soldier demonstrates a mainstreaming of sci-fi that demanded fannish engagement, The Lego Movie demonstrates the complete domestication of postmodernist metatextuality. It's hardly the first popular thing to utilize it, but the fact that its postmodernism is employed in pursuit of such unreconstructed consumerism confirms the fact that these approaches are by now completely drained of any inherently liberatory elements. This doesn't mean that postmodernism is dead and suitable only for toy ads, but again, it means that merely smashing things together into a weird new shape is not enough. Mere cleverness counts for little in 2014.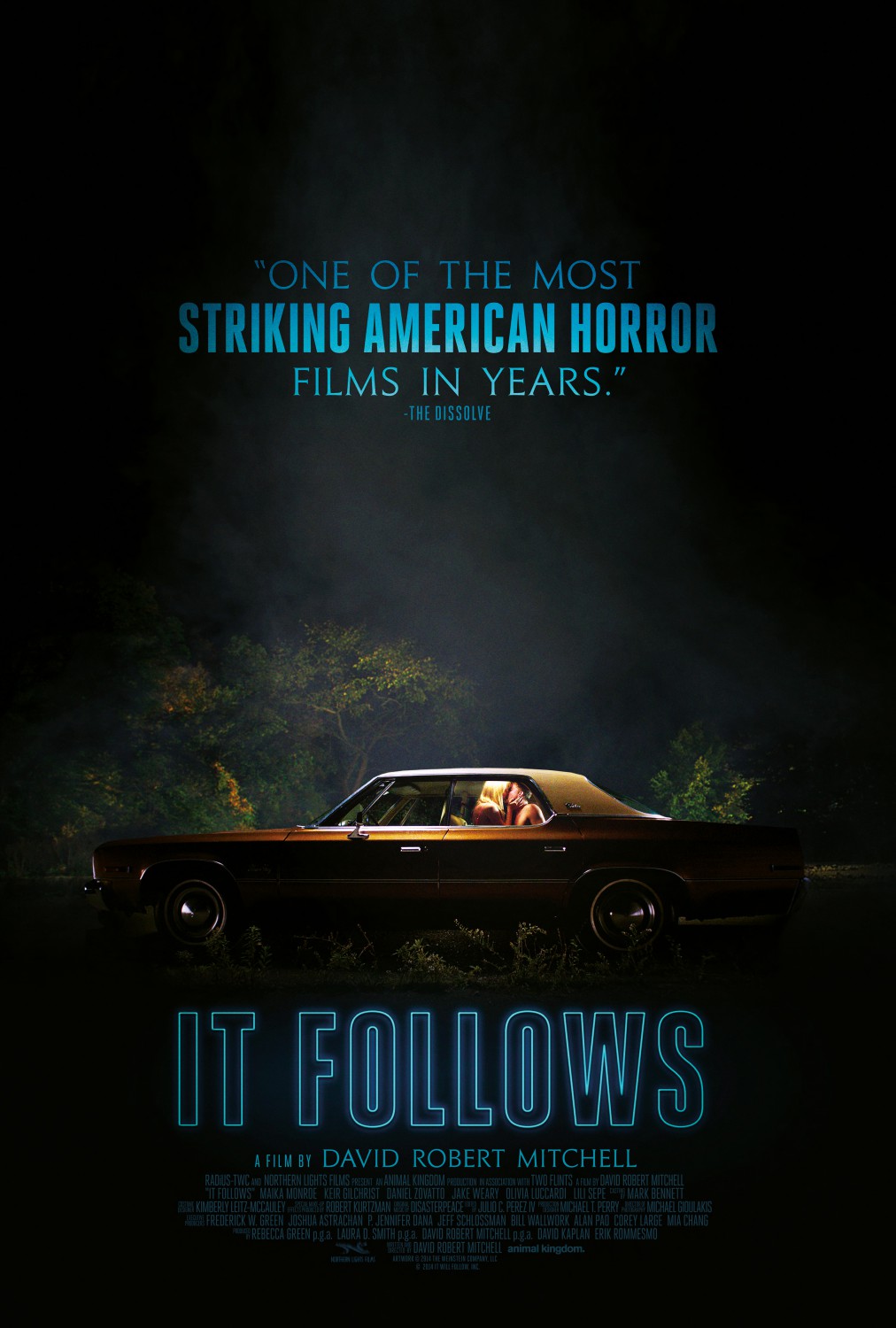 There is, of course, a line of thought that would suggest that declaration implicates Moffat harder than most. And while reducing Moffat to mere cleverness is unfair, it's self-evidently true that he trades on it routinely. The larger problem for him is simply that his specific niche of cleverness was also, in 2014, becoming mainstream. Consider the indie horror darling of the year, David Robert Mitchell's It Follows. The film's monster is a delightful conceit: a sexually transmitted monster that just follows you, at a walking pace, until it catches and kills you, at which point it goes back to killing whoever passed it on to you. It's such a Moffat concept that he basically used it in Heaven Sent, albeit without the sex aspects. (Which are mostly just not something that would fit into Doctor Who as opposed to something he wouldn't do.)
It Follows, of course, has next to none of the exuberant metatextuality or postmodernism of the other films. It's a straight and well-crafted horror film. Its set pieces are well-crafted and dread-laden chase sequences, and its sense of flourish based on long 360 degree tracking shots to give a sense of broad paranoia. It's not playing with genre—it just straightforwardly is drama, in a way that highlights how, for all that fans make a fuss over how good Moffat is at doing scary, he's never done anything that's remotely like a straight horror story. (And this isn't a massive surprise; for all that he's good at his particular style of monster, there's very little in his work that suggests horror as a major influence. He likes gothic novels and scary Doctor Who, not horror films.)
Indeed, if you're going to accuse Moffat of skating by on cleverness, his attempts at scariness are where to look. They're often little more than a neat idea competently directed, as the slightly diminishing returns of the Weeping Angels demonstrate. And one of the things It Follows demonstrates is what actually substantive horror looks like. Without ever coming to anything so didactic as a point, It Follows is a chilling brew of teenage sexual anxiety and savvy visual use of urban blight. This doesn't fit together into a straightforward "interpretation." Instead, it works the way I defended Ghost Light as working—all its parts feel like they go together, and so you don't actually have to explain how they do. It's not that this is better than Moffat, or even than Doctor Who in general. But it's at once something that's very clearly in Moffat's style and capable of things that are simply outside the domain of what Moffat and Doctor Who can do.
None of this is proof of Moffat's obsolescence. As I said, for all that the deck was stacked against him, he triumphed. But that triumph is defined in part by its long odds. At the start of 2014, Moffat was hemmed in, his old tricks slowly losing their juice. And while he has the formal discipline to evolve his style, Moffat is not some Bowie-esque figure capable of complete reinvention. He was going to have to achieve it through other means. And his first decision in that regard was in casting Peter Capaldi, at once a distinguished and serious actor a cut above what you'd usually expect to play the part and a fellow middle-aged Scottish Doctor Who fan. As a statement of intent, it was at once compelling and puzzling. But my god would it turn out to work.