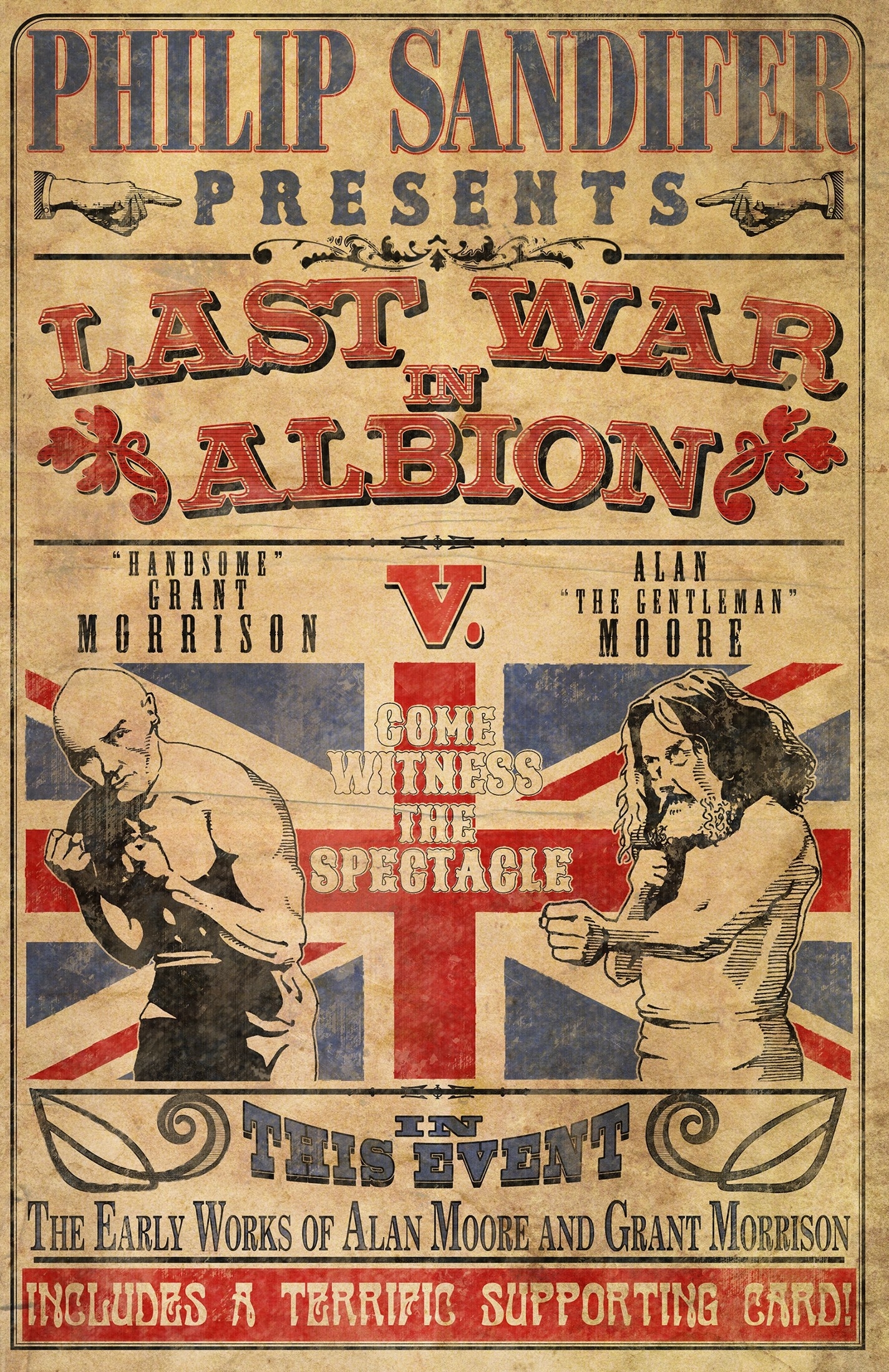 Eruditorum Press is pleased to announce that, at long last, the first volume of The Last War in Albion, Phil Sandifer's epic critical history of the magical war between Alan Moore and Grant Morrison, is available for purchase. Covering the period from Morrison's earliest professional sales in 1978 to just before the publication of Watchmen #1 in 1986, the book charts the beginnings of two of the most fascinating careers in the history of comics. The book features extensive looks at Swamp Thing, V For Vendetta, Marvelman, The Ballad of Halo Jones, Captain Britain, and more, including the first detailed study of Morrison's early superhero strip Captain Clyde since 1985.
The book is available in both print and digital editions at the following locations.
Print: US ($22.99), UK (£18.99)
Digital: US Kindle ($4.99), UK Kindle (£4.99), Other E-Readers ($4.99)
Please note that the digital editions, for a bunch of very stupid and boring reasons, do not have illustrations. They do, however, have a link at the end of the book where you can download a version with illustrations. We apologize for this profoundly stupid inconvenience, but felt that it was preferable to having to charge $9.99 for digital editions.
Thanks to everyone who's supported this project through its painfully long gestation. Formatting this was by far the hardest book I've ever put out, but I'm really proud of the end product, and think you'll enjoy it a lot. If you do, please spread the word and post reviews of the book, both on Amazon and elsewhere. These books keep Eruditorum Press afloat.
In particular, as always, I want to thank James Taylor for his inevitably phenomenal cover work. He talks about the process on his blog.
Also, be on the lookout for some fun content over the next week to promote this book, including the long-awaited Chapter Six of The Last War in Albion Volume 2 (in which, among other things, I give The Killing Joke its due) on Friday and a very fun podcast on Monday.
Thanks for the support, and enjoy the book.