Posted by: James Murphy 4 months, 2 weeks ago
I was just popping by to tell you lot about a brilliantly fun new entry in the Amicus podcast from myself and Lee Russell, which you'll find here http://pexlives.libsyn.com/city-of-the-dead-14-asylum and will offer you just the tonic. If you like old Doctor Who, this sort of stuff is right up your alley. And if you don't, you'll probably dig it too.
I was just going to do that and be on my way, but I noticed that there was no Friday post from that wine chugging layabout J. Graham, so I thought I'd be your subsitute leftist for the week and post this recent essay that had previously been exclusively available to those who support me on Patreon. Feel free to throw paper airplanes and leave tacks on my chair in the comments below.
All over the world, white supremacists are flexing their pale, flabby muscles in this new age of online organising. In America, an emboldened, far-right Republican party controls the government. The Southern Strategy has made the Republican Party as hard right, as racist, and as popular as it is now. The strategy was (and is) the winking and ever ...
Posted by: Josh Marsfelder 4 months, 2 weeks ago
This is the first year I've paid serious attention to Gamescom, which basically amounts to Europe's E3. Perhaps it's because I've even less chance of getting to go it than I do to E3, but it's kind of a blank spot in my games journalism career, if you want to call it that. But with a suite of teases at this year's E3, not a lot of solid details and a whole slew of games all coming out in the next 2-4 months I'm actually interested in, I figured it was time to give the big game show on the other side of the Atlantic a try. With Bethesda saving most of its content for QuakeCon, which ran at the same time last week (which I'll get to later on), and me not being terribly happy with Sony and Microsoft it was naturally only Nintendo I cared about, so here's a rundown of what they did at Gamescom this year.
I'm not sure if companies do the big press conferences at Gamescom like they do at E3-If they did I didn't see anywhere to stream them, and either ...
Posted by: Phil Sandifer 4 months, 3 weeks ago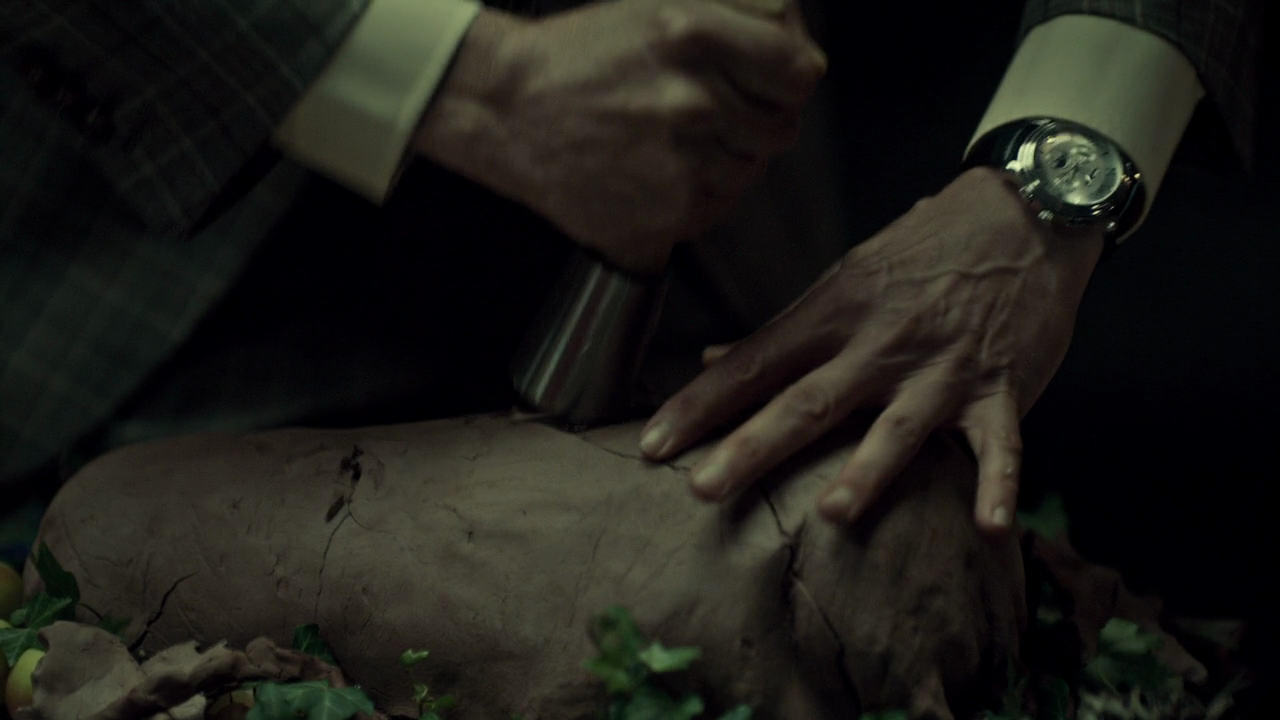 FUTAMONO: A soup dish served in a lidded pot. Most obviously a reference to the final scene, in which Jack discovers Miriam in a covered hole.
WILL GRAHAM: You're moving smoothly and slowly, Jack, carrying your concentration like a brimming cup.
Another case of using one of Thomas Harris's characteristically vivid similes in an unexpected context - originally it is Francis Dolarhyde who thusly carries his concentration as he sets up to peruse home movies and decide on his next victim.
JACK CRAWFORD: And then you told him to kill Hannibal Lecter.

WILL GRAHAM: Nothing I said made that happen, Jack. It just happened.

JACK CRAWFORD: Don't seem too broken up about it.

WILL GRAHAM: There is a common emotion we all recognize and have not yet named. The happy anticipation of being able to feel contempt.
Two Thomas Harris lines in rapid succession. This one comes from Hannibal, where the emotion play across the face of Margot Verger as she's preparing to introduce Clarice to her brother. Its poetry comes from the fact that we do not, in fact, quite recognize the emotion, as the act of recognizing an emotion is in a large part coextensive with the ...
Posted by: Jane Campbell 4 months, 3 weeks ago
Being aro/ace is queer. End of story! To say that anyone who's not cishet normative doesn't belong at the queer "table" (as if being queer were some kind of banquet, Hannibal?) doesn't really understand what it is to be queer at all. So let's pick up the harp and let's dance.
"radical": late 14c., in a medieval philosophical sense, from Late Latin radicalis "of or having roots," from Latin radix (genitive radicis) "root" (see radish ). Meaning "going to the origin, essential" is from 1650s.
Here's what being queer, in any sense, often entails:
corrective rape
pedagogical erasure
unacceptance of one's non-normative relationships
othering in mainstream media
medical stigmatization, discrimination, even "conversion"
unsafe to "come out" to partners, families, community and colleagues and so forth, and yet "coming out" is essential to being authentic
In other words, nothing nice.
These are all things that ace people have experienced. These are all things that gays and lesbians have experienced. These are all things that bisexuals have experienced. These are all things that trans people have experienced. These are all things that intersexed people have experienced. Why? Because we're all queer. Because ...
Posted by: Josh Marsfelder 4 months, 3 weeks ago
Rarely has a work of fiction been so aptly named.
Sonic Mania released this past week on consoles, with the PC version delayed a few weeks for additional tweaks and optimization. This is one half of SEGA's 25th Anniversary celebration for Sonic the Hedgehog (the actual anniversary was last year, but that's just how SEGA rolls), a game made by a team of former Sonic fangame developers led by Christian Whitehead, famous for his HD remake of Sonic CD and his extremely high-quality conversions of Sonic the Hedgehog and Sonic the Hedgehog 2. Sonic Mania, as you might expect, is thus a game self-consciously indebted to the style of the earliest Sonic game releases and plays out as a kind of fan's version of Sonic Generations: A bunch of "reimagined" classic stages with the occasional crop of new material, but this time done in a manner that slavishly attempts to recreate the style of the original games on a new platform.
This is not a review of Sonic Mania. I don't even have the game as of the time of this writing, though I do have the Nintendo Switch version of the special collector ...
Posted by: Phil Sandifer 4 months, 3 weeks ago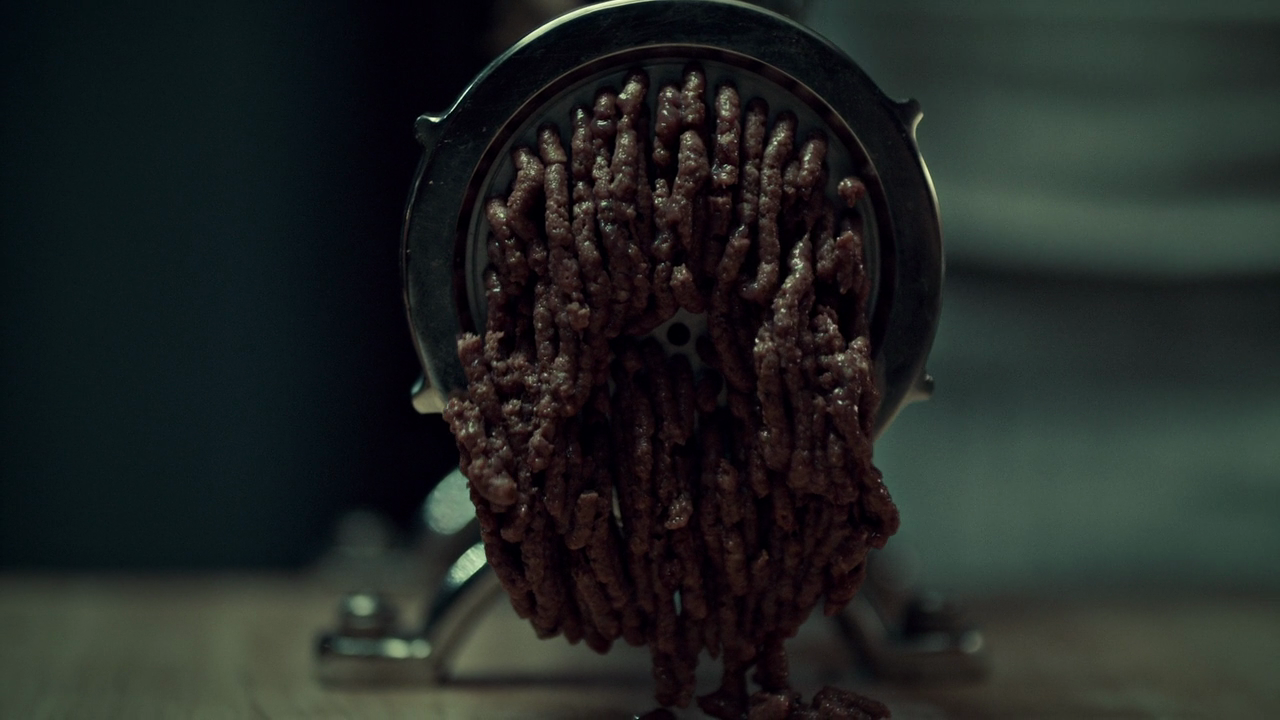 Sorry about the slow posting schedule of late - Jack's on a brief holiday while he finishes up the Austrian School essay for Neoreaction a Basilisk, and I'm really bad at remembering to queue these on Game of Peaks night. Normal service should resume soon, and your patience is appreciated.
MUKŌZUKE: Literally "set to the far side," which refers to the dish's placement on the tray, a small dish of seasonal sashimi. The key detail for our purposes is that the dish is sliced.
FREDDIE LOUNDS: Send someone else, Jack. She's one of yours.
Freddie is entirely sincere here, offering a genuine concern for Jack. This is not part of some larger heel turn on her part, a fact emphasized by her photographing Beverly's body and, subsequently, Will in his face mask. Rather, it is out of a sense of genuine horror and, more broadly, a sense of clear morality - the same one that fuels her consistent loyalty to Abigail Hobbs, even after death. The grounds on which Freddie will take actual moral stands are few, but the resulting stands are a key part of her character.

As the saying goes, there's always doubt until you see ...
Update 8/29/2017: And now the original XBOX One has been discontinued to make room for the XBOX One S (which is *different* from the XBOX One X). Only two years and nine months after it was released. Think about that, and remember how the SEGA Dreamcast was considered a colossal failure.
Can I make an appeal to the video game industry? Can we cool it with the technological determinism shit already, please?
Just...stop it.
I want to apologise in advance if this turns into more of an angry, ranty polemic than what I'm comfortable presenting these days, but I'm deeply upset this week. I've always been exasperated and annoyed with the line of thinking in games criticism that graphics tech is the most important thing in the industry and needs to be privileged above all else, but at this point I've officially had it. The state of the current industry is so out of control I don't really even have words to express how stunned and aghast I am by the aggressive, mindless technofetishistic lust that seems to be driving almost everyone on both sides of the Pacific ...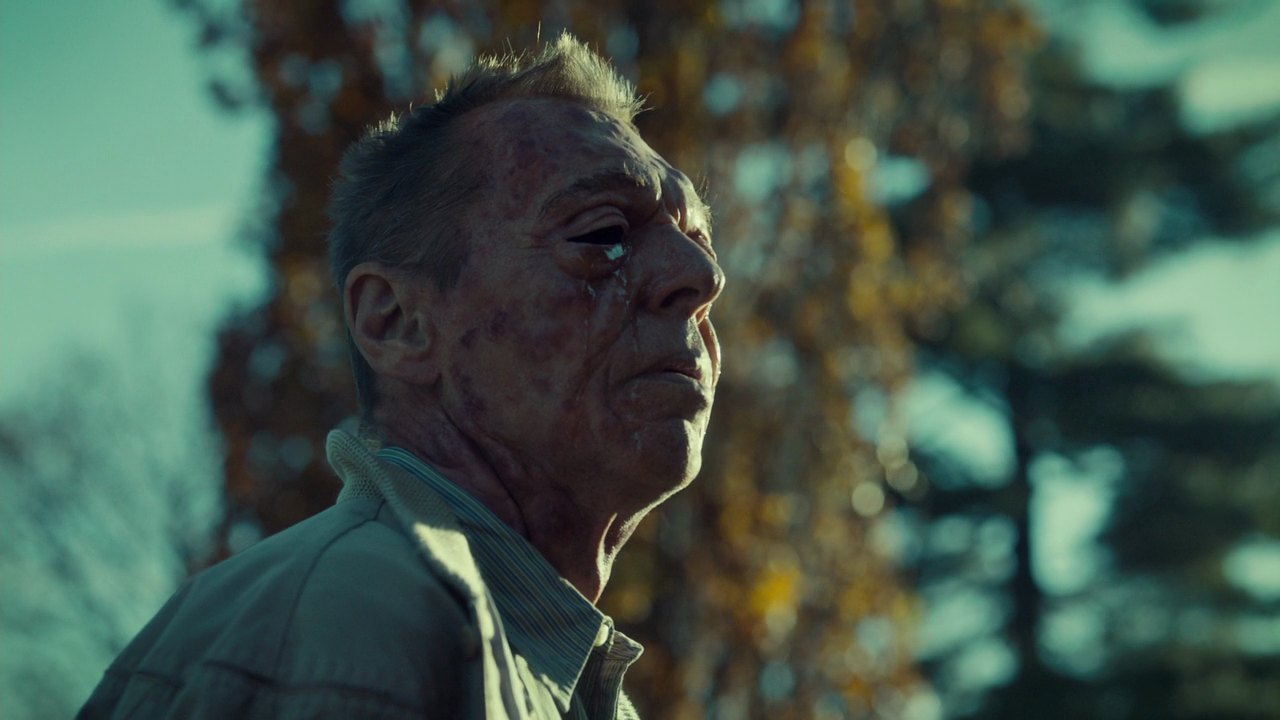 \TAKIAWASE: A mixture of vegetables and a protein in which the ingredients are cooked separately; on the whole a fair description of an episode in which the characters are unusually segregated.
WILL GRAHAM: Your father taught you how to hunt. I'm going to teach you how to fish.
ABIGAIL HOBBS: Same thing, isn't it? One you lure, the other you stalk?
WILL GRAHAM: One you catch, the other you shoot.
Will makes a second attempt at the hunting/fishing conversation that went so unsatisfyingly in "Relevés." This time, instead of becoming obsessed with accusing Abigail, he comes up with a suitably witty retort to her comparison. Although the difference between catching and shooting is likely academic to the fish.
WILL GRAHAM: Last thing before casting a line: name the bait on your hook after somebody you cherished.
ABIGAIL HOBBS: So you can say good-bye?
WILL GRAHAM: If the person you name it after cherished you, as the superstition goes, you'll catch the fish.
ABIGAIL HOBBS: What did you name it?
WILL GRAHAM: Abigail.
It's an interesting and quietly revealing character beat that Will stakes his successful catching of Hannibal on the question of whether Abigail cherished ...