Posted by: Josh Marsfelder 5 months, 3 weeks ago
I was away travelling during E3 week this year and thus was only able to follow it secondhand. I'm busy processing my trip (and frankly wishing I was still on it) and getting over yet another horrific summer cold, but here are a few thoughts on the stuff that jumped out at me from what I caught of this year's expo. As usual, I'm focusing on Bethesda and Nintendo as I'm no longer passionate enough about the industry on the whole to expend the time, space and effort it would take to follow all the other companies.
It was a somewhat quiet year for Bethesda and Nintendo, with not a lot of new announcements and much spotlighting of games that had been announced prior to E3, *leaked* prior to E3 or that had been open secrets that were all but confirmed already. Which is fine by me frankly: After a massively successful launch and a year of doing nothing by skyrocketing in popularity, the Switch has made it a *very* expensive few months for me (at last count the system has *over 700 games* already! I don't own all of them, but enough that ...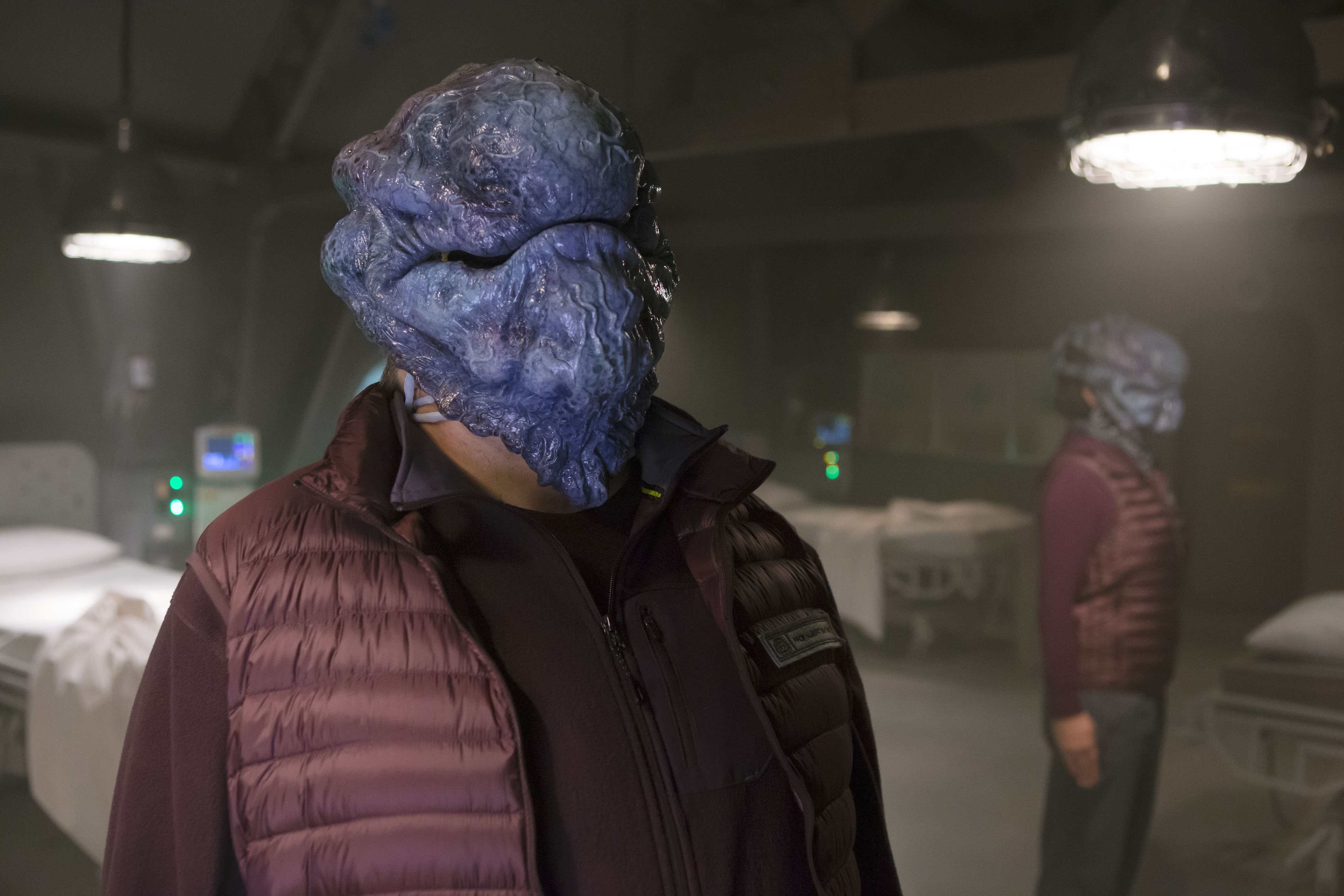 I have a cat with chronic upper respiratory issues, and about once a day she just starts sneezing really hard and snots all over her face.
It's December 25th, 2014. X-Factor winner Ben Haenow is at number one with "Something I Need," with Mark Ronson and Bruno Mars, Take That, One Direction, Taylor Swift, and Ed Sheeran also charting, the latter with "Thinking Out Loud," which has been clanking about the charts since before Deep Breath, cracking the top ten in the same week as Flatline, and not leaving it since. In news since the Brigadier returned from the dead as a Cyberman, the US resumed normal relations between the US and Cuba, while riots broke out in Ferguson after Darren Brown was not indicted. In the country we actually care about, meanwhile, Nicola Sturgeon becameFirst Minister of Scotland, while her predecessor Alex Salmond announced that he'll stand for parliament, and the Church of England allowed women to be appointed as bishops and Libby Lane became the first person to do so.
While on television, nothing; an entire episode that writes itself off as a dream. So Moffat is continuing in the vein of cheeky arrogance, doing ...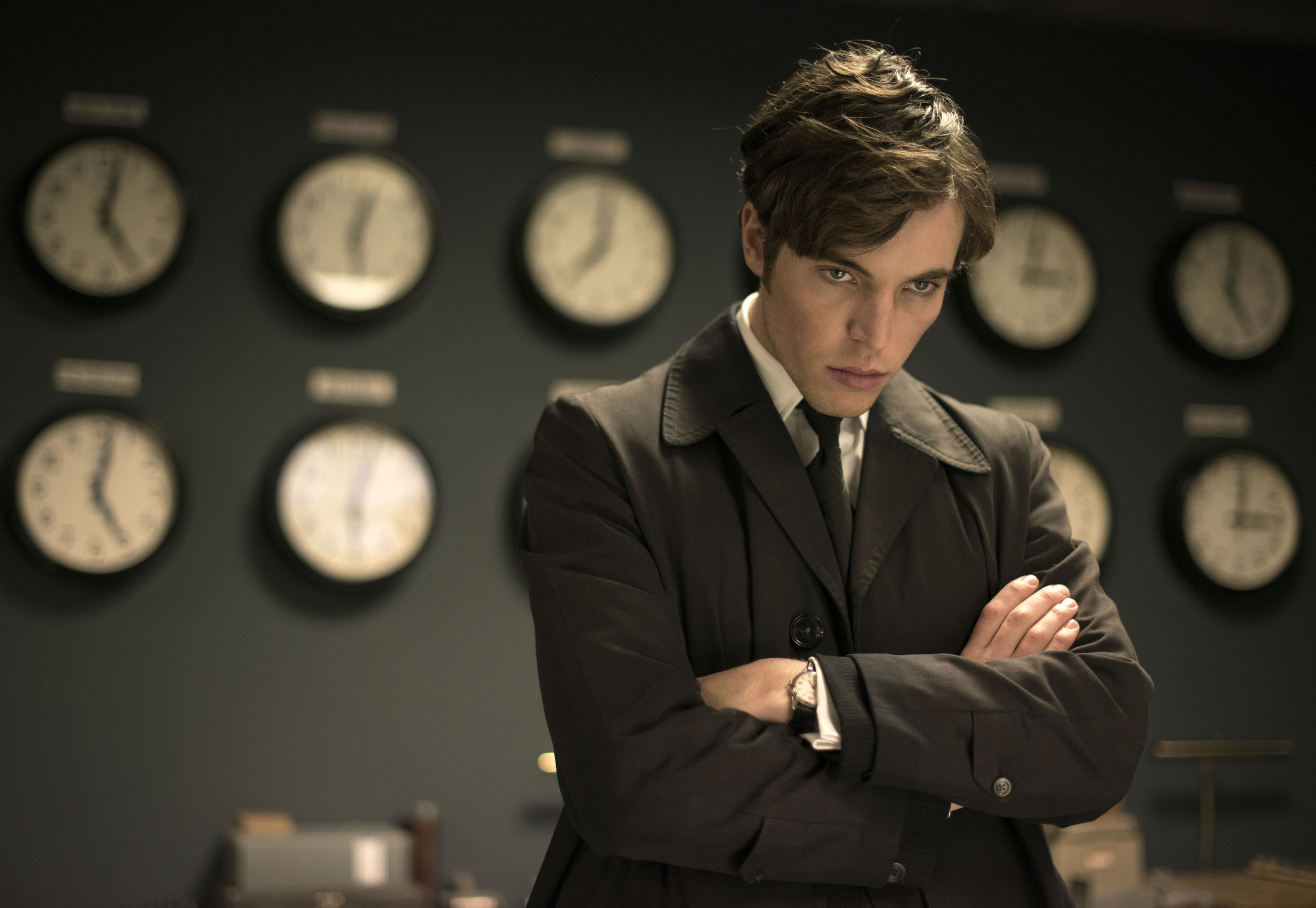 It's been a while since Toby Whithouse has entered our tale, and things have changed a lot since then. In the leadup to Twice Upon a Time Moffat joked that he'd had Whithouse write for every season, and the one time he didn't he made him write two the next season. This is true, but obscures the fact that Whithouse contributed to the first half of the split Series Seven such that there were three full years between A Town Called Mercy and his next contribution. When A Town Called Mercy aired he still seemed like one of the most likely heirs apparent. There remain rumors that in the fuss about Moffat's slower pace of production than Davies Whithouse had been offered the opportunity of stepping in as some sort of co-showrunner or to helm a single season, which he supposedly declined as the obviously poisoned chalice it was. And my past treatment of his work, going back to covering No Angels as a Pop Between Realities prior to School Reunion, has been rooted in the assumption that he'd probably get the job. Obviously that's not what happened, though.
So what's Whithouse been doing for two years? Well, that's ...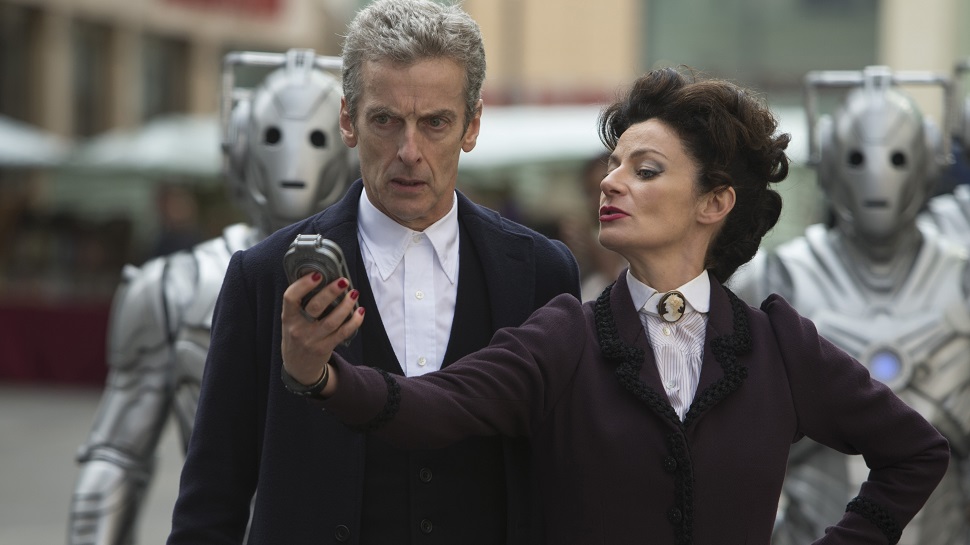 Missy shows off her new Photographic Vanity Eliminator
It's November 1st, 2014. Meghan Trainor remains at number one before Ed Sheeran's "Thinking Out Loud" unseats her. One Direction, Parra, Sam Smith, and Fuse ODG also chart. In news, Blaise Compaoré resigns as president of Burkina Faso, the IPCC repeats the fact that climate change is really bad, and Matthew Williams demonstrates his passionate Torchwood fandom by killing and eating a woman before being killed by a police taser. Also the US midterm elections happen, flipping the Senate back to Republican control and seeing a wealth of Republican governor elected.
While on television, Series Eight of Doctor Who takes its bow, finding itself ending in a strikingly different place to where it began. What started with a tentative classicism has steadily acquired a swagger and confidence unseen in years. There are a handful of periods in the series like this, where every trick works and every gamble pays off so that even a flawed experiment like In the Forest of the Night or The Chase comes off as sympathetic instead of as a faceplant. What is key about this is not merely quality—there are loads of good runs of ...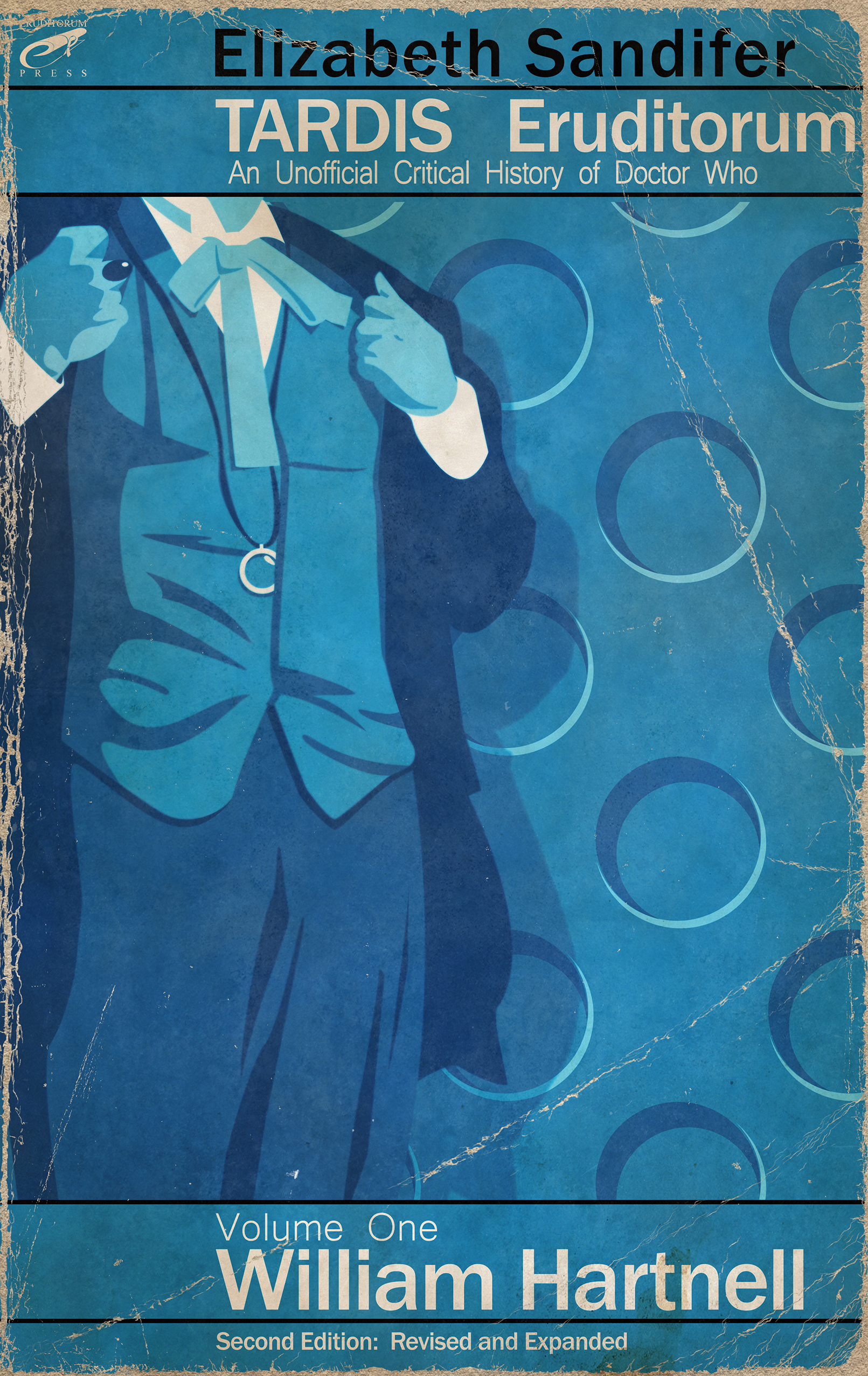 Eruditorum Press is pleased to announce the rerelease of TARDIS Eruditorum Volume 1: William Hartnell after several months of being off-sale. This book contains edited and expanded versions of all of the Hartnell-era blogposts alongside nineteen book-exclusive essays on topics including Dan Dare comics, David Whitaker's novelization of The Daleks, An Adventure in Space and Time, and a variety of novels and Big Finish audios.
The book is available at the following links.
Smashwords (for non-Kindle e-readers)
If you've already purchased the book through Amazon or Smashwords you should be able to re-download it and have it immediately update to the new version. If you've already bought a paper copy, I regret that I cannot automatically update it for you. The contents of this edition and the previous one are substantially the same; the main difference is that my name is correct. There are two new essays, one on Big Finish's The Beginning, the other on their First Doctor Adventures box set, but these are deliberately minor treats presented as plums for obsessive people who feel obliged to rebuy the book as opposed to incentives ...
Posted by: Jack Graham 6 months, 1 week ago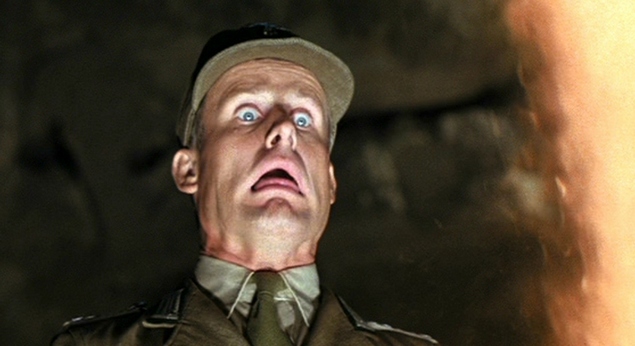 Sorry about the dearth of content from me lately. I've been unwell. Capable of very little serious effort. I am very grateful for your patience, and especially the apparently inexhaustible patience of my dear friend Elizabeth.
Here are two recent episodes of Consider the Reagan, a strand of the Wrong With Authority podcast in which I and my friends James, Kit, and Daniel, comment on the 80s films - made during the Reagan years - which loomed large in our lives.
More of this sort of thing soon... because watching TV and being a smartass about it is about as much as I can manage right now.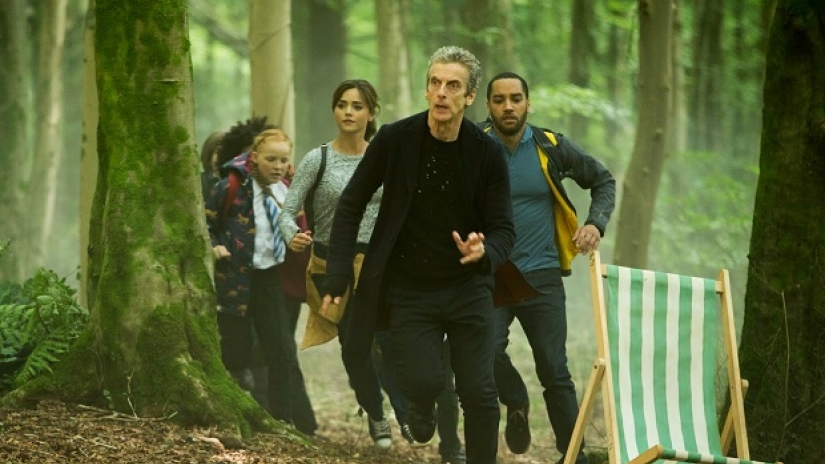 dat beach chair tho
It's October 25th, 2014. Ludvig van Beethoven has written Three Piano Trios, Op. 1, Joseph Haydn has written his 103rd and 104th symphonies, and Antonio Salieri debuts his opera Palmyra. In news, King Abdullah of Saudi Arabia dies, prompting David Cameron and Prince Charles to immediately fly to Saudi Arabia to pay their respects. Houthi forces seize the presidential palace in Yemen, leading to the resignation of the President. And in Marysville, Washington, a student with a handgun kills four people including a girl who had romantically rejected him. In another town where that sort of thing is all too familiar, a girl who doesn't know she is one watches television, where a forest grows from nowhere.
It's 1795. Mark Ronson and Bruno Mars are at number one with "Uptown Funk." Hozier, Ed Sheeran, Philip George, and Meghan Trainor also chart. In news, the Roman Catholic Church has beatified Pope Paul VI, while a man with a hatchet in New York City attacked two police officer. In Lambeth, William Blake, fresh off of the first printings of the combined Songs of Innocence and of Experience, goes for a walk. He happens upon ...
Posted by: Josh Marsfelder 6 months, 2 weeks ago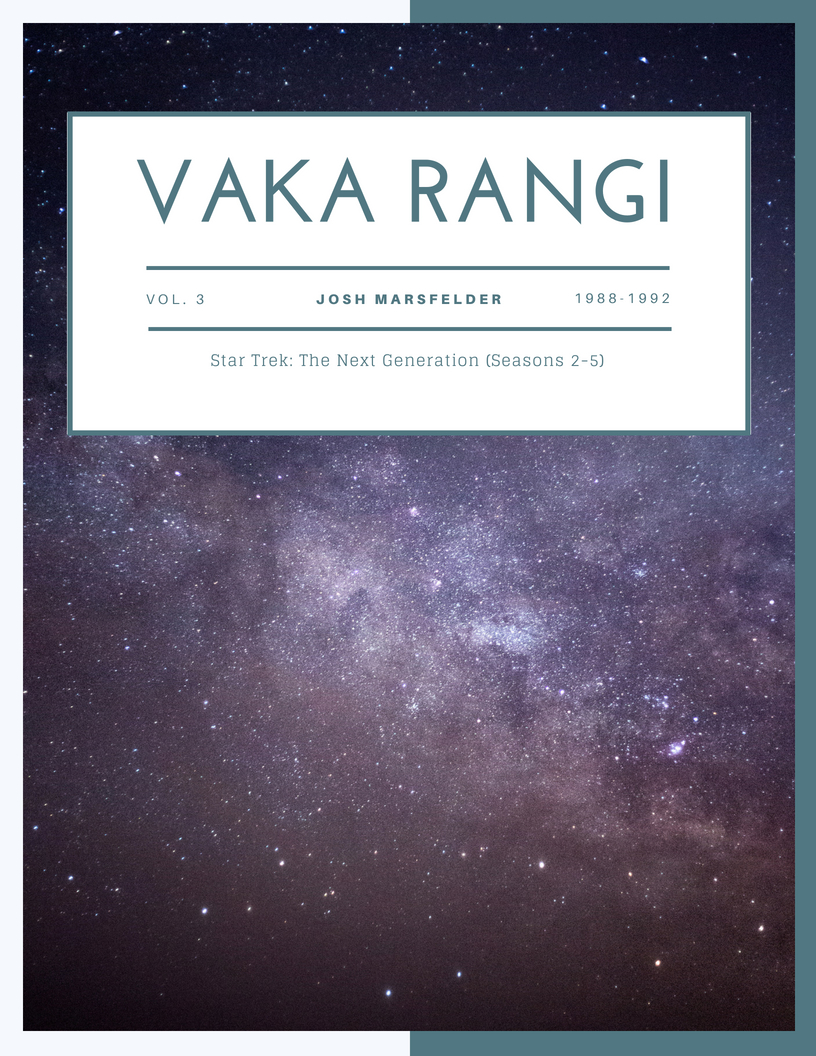 Vaka Rangi Volume 3: Star Trek: The Next Generation (Seasons 2-5) is now available! Or if it's not yet, it will be presently.
This volume covers the years 1988-1992, framed (to borrow/paraphrase a bit from Jack) in terms of Star Trek: The Next Generation's "Fall and Rise". Although the young Star Trek had ended the 1987-88 television season a popular, critical and ratings success, Leonard Maizlish's authoritarian micromanaging and Gene Roddenberry's failure to properly communicate his ideas to his staff drove the creative team away in droves. Worse still, one of the worst Writer's Guild Strikes of all time hit in 1988, absolutely crippling producer Maurice Hurley's attempts to do his job for the entire year. But Hurley made enemies and mistakes of his own, and by the time the Writer's Guild Strike finally lifted he was gone, and with him all remnants of Star Trek: The Next Generation's original creative team. Come 1989 the entire studio had been completely turned over, and an incoming motley crew of veteran TV producers and ambitious young freelancers were faced with the seemingly impossible challenge of keeping Star Trek: The Next Generation not just ...