The Shabogans are the invisible underclass on Gallifrey. The plebs. The nobodies. The skivvies. They're not the posh drop-outs. They're not the soup-making rustics. They're the unseen guttersnipes trapped inside the Capitol. They always leave the room just before you enter it. They're the vandals who shoot stasers at the Seal of Rassilon. And maybe, sometimes, they do more than that. Maybe they riot. Maybe they erect barricades. Maybe they throw stones. Maybe they daub things like "GALLIFREY WILL NEVER BE HAPPY UNTIL THE LAST CASTELLAN HAS BEEN HANGED WITH THE GUTS OF THE LAST CARDINAL" on the walls of the Time Toilets. Because if there is hope, it lies in the Shabogans.
I'm Jack Graham. Gothic Marxist. Advocate of the struggle in terms of the strange. Shakespearean villain. Doctor Who fan. Less an organic intellectual than a one-man morbid symptom.
And I did this:
Posted by: Jack Graham 2 days, 8 hours ago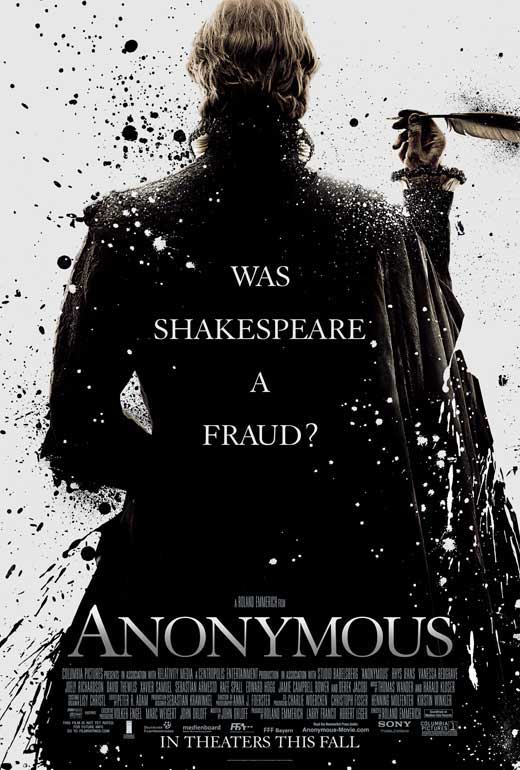 This time, Jack indulges his unhealthy obsession with Anti-Stratfordianism, and forces James, Kit, and Daniel to watch Roland Emmerich's 2011 self-funded passion-project Anonymous.
Anonymous; 2011; d. Roland Emmerich; w. John Orloff; starring Rhys Ifans, Vanessa Redgrave, Joely Richardson, David Thewlis, Rafe Spall, Jamie Campbell Bower, Mark Rylance, and Derek Jacobi; distributed by Columbia Pictures.

It lost about 15 million dollars.

Based on the wackiest version of the longstanding conspiracy theory that the plays of Shakespeare were secretly written by Edward de Vere, 17th Earl of Oxford, Anonymous is both less entertaining and less plausible than the rest of Emmerich's films, including the ones about aliens and giant lizards.

It was 'controversial' at the time, in the sense that everyone who knew anything about Shakespeare both ridiculed and denounced it, especially its attempts to market itself via 'information packs' provided to schools.

In the process of telling his dreary, plotless, and confusing shaggy dog story, Emmerich encourages some of the finest Shakespearean actors of our time to make utter fools of themselves. Not that some of them need all that much encouragement. The whole thing manages to be simultaneously totally insane, quasi-fascistic, and profoundly dull... which is ...
Posted by: Jack Graham 1 month, 1 week ago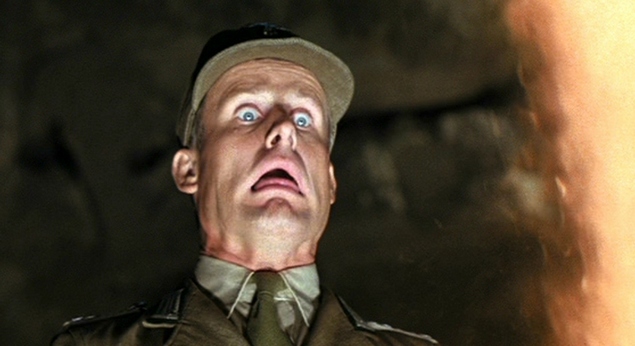 Sorry about the dearth of content from me lately. I've been unwell. Capable of very little serious effort. I am very grateful for your patience, and especially the apparently inexhaustible patience of my dear friend Elizabeth.
Here are two recent episodes of Consider the Reagan, a strand of the Wrong With Authority podcast in which I and my friends James, Kit, and Daniel, comment on the 80s films - made during the Reagan years - which loomed large in our lives.
More of this sort of thing soon... because watching TV and being a smartass about it is about as much as I can manage right now.
Posted by: Jack Graham 2 months ago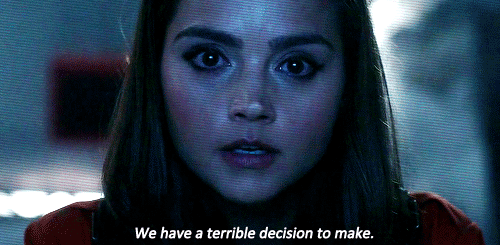 Here's a commentary that El and I recorded on 'Kill the Moon'.
Watch out for her forthcoming TARDIS Eruditorum entry on this episode.
*
Also, here are some reposts of older commentaries that we recorded on the 60s classic 'The Mind Robber'.
*
More commentaries, new and old, will arrive in due time.
Happy listening.
Posted by: Jack Graham 2 months, 1 week ago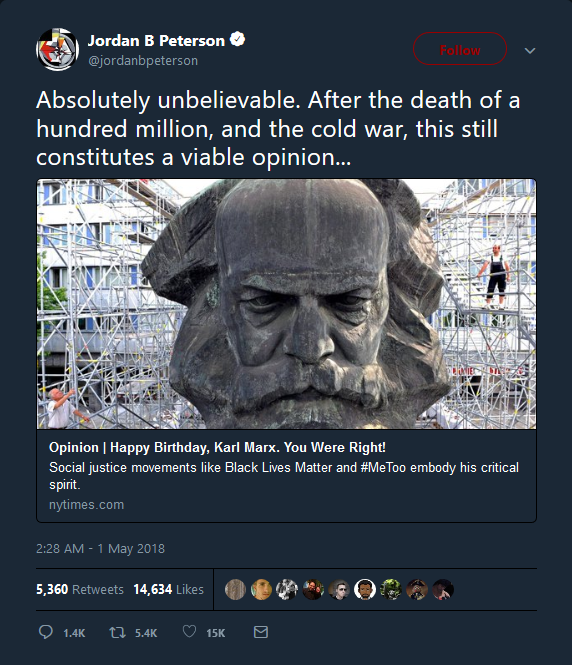 This post will be somewhat disjointed. This is partly because I am not well at the moment. It's also partly because I didn't start on it early enough and never quite worked out what I wanted it to be. To be honest, I forgot the anniversary. I am notorious for my bad memory and often forget dates. It's only Twitter – with its automatic mechanisms for pricking the unpaid contributor to fill it with content, even to the point of scavenging almanacs – which has made me as date-conscious as I am now.
Marx liked his drunken London pub crawls. Think of this as a semi-lucid crawl around the inns (and outs) of my brain on 5th May 2018.
*
Today is Marx's 200th birthday. A piece of information to which many would respond "So what?" And I'm actually sympathetic to this view.
Someone recently asked me when I was going to go and see the Marx exhibition currently at the British Library. They just assumed I would go. But I'm interested in Marx for the ideas.
It's not that his life is of no interest. Nor is it that you can divide his ideas and work from ...
Posted by: Jack Graham 2 months, 2 weeks ago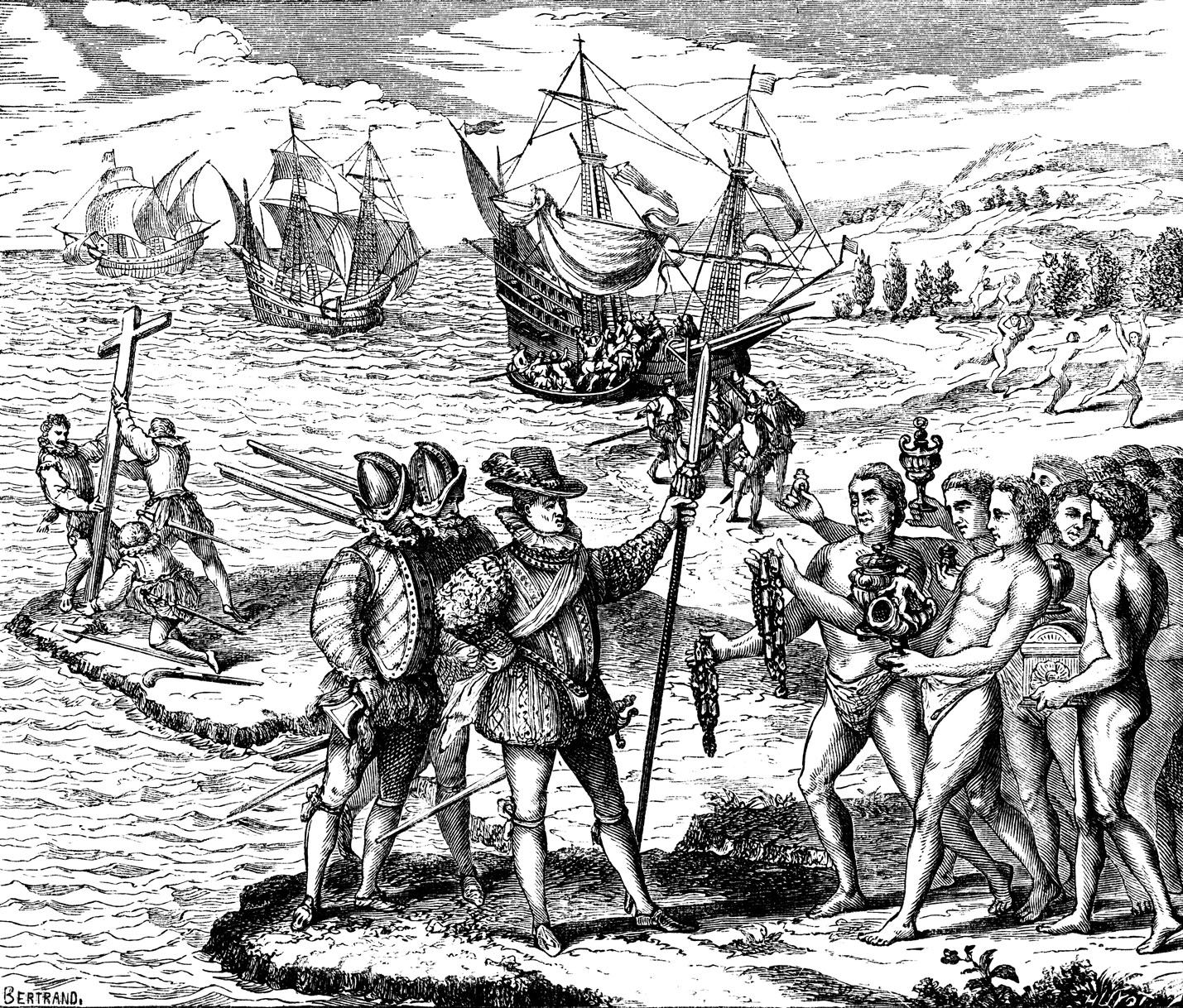 A Fragmentary Digression on Individualism, Freedom, Necessity, and Utopia.
*
Individualism is a key part of reactionary dogma. It is relentlessly fetishized by the right, by libertarians, by conservatives, by the YouTube 'rationals' and 'sceptics', etc.
Murray Rothbard, Austrian School dogmatist and founder of right-libertarianism in America, gave "individual human beings act" as the foundation of his entire philosophical system. But, aside from the question of whether or not one can logically derive from it what Rothbard does, what does this mean? What can it possibly mean? Apart from anything else, what even is an individual? The concept, at least in the way that it is asserted by bourgeois ideology, is not supported by the evidence.

Not only is no man an island, but it appears that people are actually more like beaches.

A beach is a liminal zone. Liminality is its essence. It is defined by its lack of definition. It is sometimes long and sometimes short, depending on the time of day, and the time of year. Its very nature as a location is that it lies at the edge of the entire concept of location. It is undeniably a place, but a ...
Posted by: Jack Graham 2 months, 3 weeks ago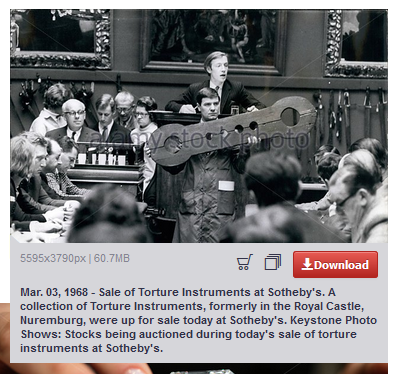 The glue which gums Rothbard's libertarianism, with its supposed veneration of personal liberty, to the politics of tyranny (white supremacy, anti-semitism, etc) is the baked-in project of conservatism, according to Corey Robin: the defence of privilege and hierarchy which is, or feels itself to be, threatened.
Libertarianism, via its ideological justifications for the hierarchy of employees and employers (as worked out in Hayek, for instance, in a passage we looked at), is also a general theory of capitalist hierarchy. It full-blooded libertarianism (which nonetheless takes its cues from the more polite and measured coded-savagery of Hayek) tells a story of supermen and parasites. Rand – much mocked as if she is a uniquely bizarre irruption - is just an idiosyncratically unhinged, pathological, and libidinous version of this. It's a form of panglossianism, in that everyone gets what the deserve – or at least the best any world is capable of affording them (in general). Hierarchy thus isn't just something apologised for – it is something rhapsodised. It isn't just unavoidable – it's actively good. Laudable. A mark of civilisation (in the moral sense). Libertarianism fetishises commodity relations to the point where it makes its politics from an aesthetic category error ...
Posted by: Jack Graham 3 months ago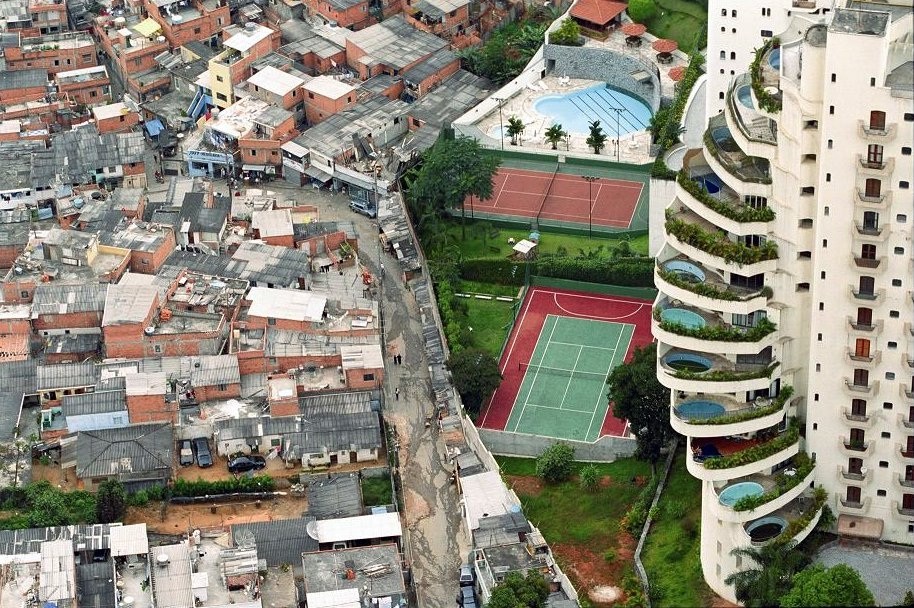 'Return of the Irrepressed', my overview of Rothbard, will probably return next week. It occurred to me that I should get more specific in my response to Rothbard, as I have been with Hayek and Böhm-Bawerk. So I decided to critique something of his in detail. Here's what happened. My Patreon sponsors got advance access to an earlier draft. Sorry about the length. I would have broken this up into several posts but it's too unitary for that.
*
In his essay on conservative thought, Karl Mannheim argued that conservatives have never been wild about the idea of freedom. It threatens the submission of subordinate to superior. Because freedom is the lingua franca of modern politics, however, conservatives have had "a sound enough instinct not to attack" it. Instead, they have made freedom the stalking horse of inequality, and inequality the stalking horse of submission. Men are naturally unequal, they argue. Freedom requires that they be allowed to develop their unequal gifts. A free society must be an unequal society, composed of radically distinct, and hierarchically arrayed, particulars.

- Corey Robin, The Reactionary Mind

*

One of the things that has always driven institutional racism is the notion that ...
Posted by: Jack Graham 3 months, 1 week ago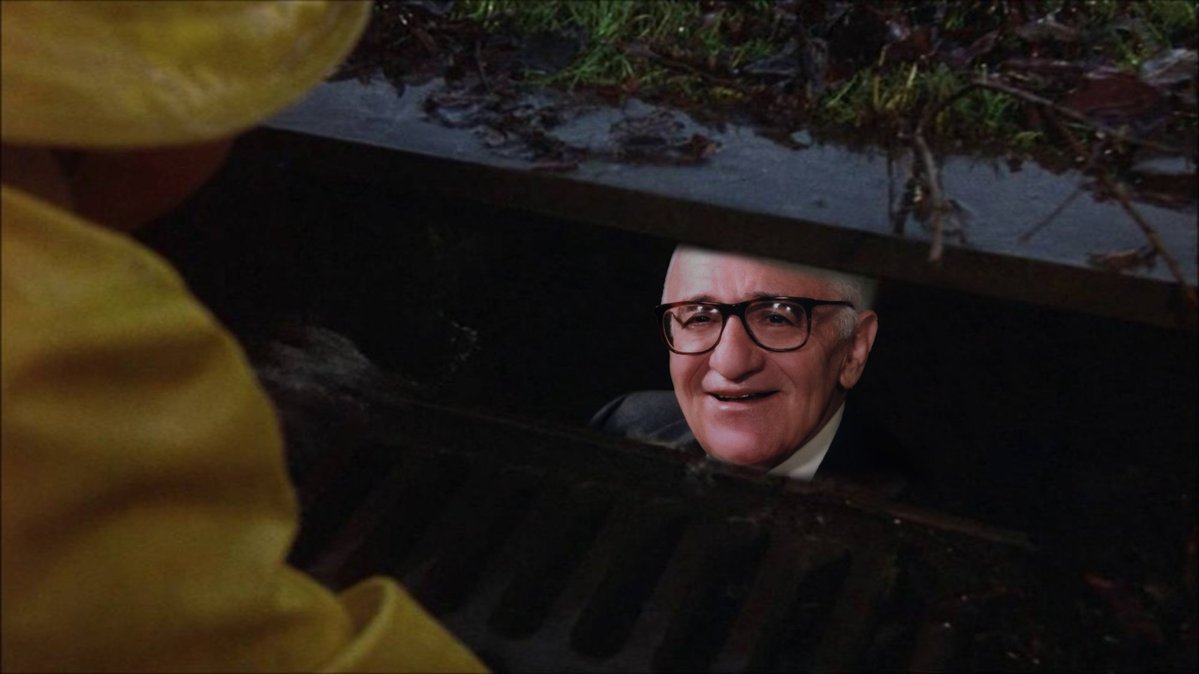 We all float down here, Georgie… no government to hold us down, you see…
With thanks to @gerofalltrades for creating this post's accompanying cursed image for me.
This article has been amended to remove an inaccurate claim that Reason magazine gave Milo's book Dangerous a flattering review. I got them mixed up with Skeptic magazine. My bad. Sorry. BTW, for interest's sake, the review in Skeptic was written by Dr. George Michael who received his degree from George Mason University.
*
Whereas many of today's libertarians and 'classical liberals' like to present their doctrine as somehow above or beyond the left-right divide (even as they enable fascists and agree with everything they say), Rothbard indulged in little such pretence. He was cynical and opportunistic. He was inconsistent and incoherent. But he wasn't confused. For him, libertarianism was, essentially, a reiteration of what he called 'the Old Right'.
For more on this, see a flatulent, blithering essay he wrote in 1992 called 'A Strategy for the Right'. You can read it at LewRockwell-dot-org. I won't link to it (because, while the SPLC might not come right out and say it, as far as I'm concerned ...