The Shabogans are the invisible underclass on Gallifrey. The plebs. The nobodies. The skivvies. They're not the posh drop-outs. They're not the soup-making rustics. They're the unseen guttersnipes trapped inside the Capitol. They always leave the room just before you enter it. They're the vandals who shoot stasers at the Seal of Rassilon. And maybe, sometimes, they do more than that. Maybe they riot. Maybe they erect barricades. Maybe they throw stones. Maybe they daub things like "GALLIFREY WILL NEVER BE HAPPY UNTIL THE LAST CASTELLAN HAS BEEN HANGED WITH THE GUTS OF THE LAST CARDINAL" on the walls of the Time Toilets. Because if there is hope, it lies in the Shabogans.
I'm Jack Graham. Gothic Marxist. Advocate of the struggle in terms of the strange. Shakespearean villain. Doctor Who fan. Less an organic intellectual than a one-man morbid symptom.
And I did this:
Posted by: Jack Graham 13 hours, 57 minutes ago
Nearly forgot I now have wednesdays to post whatever subsidiary stuff I have.
In our second episode, Daniel tells me all about former KKK Grand Wizard, "king of the angry Facebook grampas", and man who wrote an autobiography it took 42 hours for him to record himself reading, 'Dr' David Duke.

Download or listen here.

As ever, we're discussing fascism, racism and bigotry generally, so warnings apply.
Posted by: Jack Graham 5 days, 18 hours ago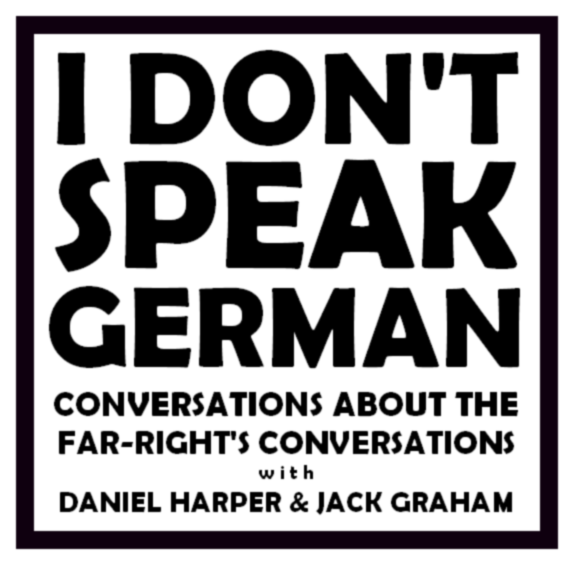 As many of you will know, our very own Daniel Harper has been researching the so-called 'alt-right' (really the far-right) for more tha two years now, listening to their podcasts and YouTube shows, documenting what they say to each other in their own spaces.
This new podcast series - entitled (very cleverly, I think) I Don't Speak German - will be me in conversation with Daniel, giving him an opportunity to tell us what he heard.
We're discussing fascism and racism, so this podcast comes with big warnings.
Here's the first episode, on perhaps the best-known representative of the 'alt-right', Richard Spencer, his career, style, and ideology. The episode also touches on the origins of the term 'alt-right', the infamous 'heilgate' occurance after Trump's election, etc.
Our episodes will cover one 'topic' per show. We plan to keep the episodes as short as possible, and crank them out regularly (in direct defiance of our usual operating methods).
The next episode will be on a more old-school fascist, David Duke, former Klan 'Grand Wizard' who spoke at Charlottesville.
Please consider spreading the news about this new show.
*
In other news, I'm going to be taking a bit ...
Posted by: Jack Graham 1 week, 5 days ago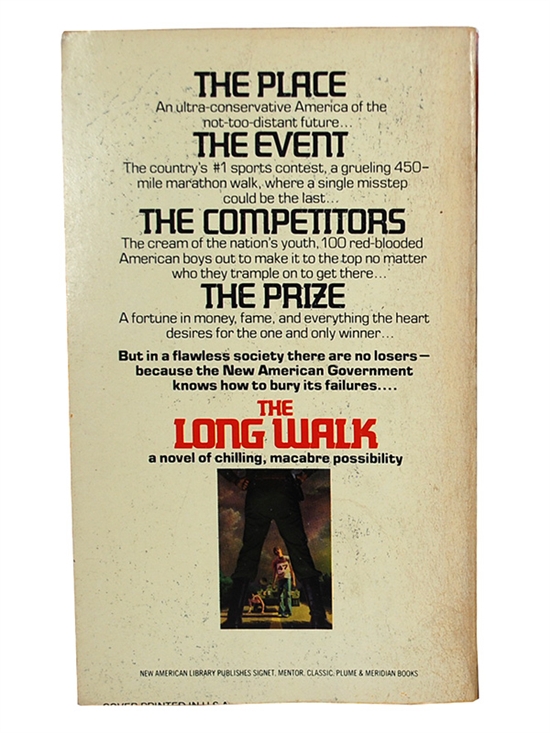 Hi, everyone.
I don't have anything for you today, though I am currently tinkering with a couple of things that might end up being postable.
But neither of those are ready yet, so or today I'll have to just point you towards a new episode of Consider the Ray Gun, the strand of WWA in which Daniel chats with someone about a book.
This week it's Kit rejoining Daniel for a conversation about the early Richard Bachman (Stephen King) novel The Long Walk. Listen/download here.
It's every bit as good as their recent episode on Ender's Game.
CtRG started as part of Oi! Spaceman, so previous episodes can be found here.
Happy New Year all.
Posted by: Jack Graham 2 weeks, 5 days ago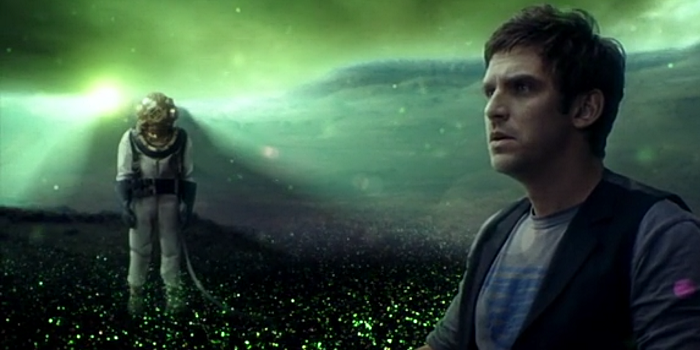 Thoughts on Series 1 of Legion
(NB - I haven't seen Series 2 yet, and was distressed to see El saying it had become disqualifyingly "rapey". Why do they ruin everything?)
*
SPOILERS
*
Legion might be the first show since Hannibal to genuinely achieve substance through style. Of course, I haven't seen every show since Hannibal, but I know Westworld didn't manage it.
Legion takes place in a corner of the X-Men universe, in which (as per the concept) some humans are being born as 'mutants' with special powers. In line with how these things usually go, the most powerful mutant so far discovered turns out to be David, a mediocre white guy with a Harry Potter-esque backstory. He and his fellow mutants are, naturally, being hunted by a sinister government agency.
So far, so clichéd. But Legion does some genuinely interesting things with these concepts.
It is deeply divergent from almost all TV/movie genre SF/Fantasy now, especially the Marvelverse, with which it is obviously most likely to be compared. Its style is light years away from the Marvel shows (Daredevil, etc) and from the movies. The nearest Marvel movie to Legion in terms of style ...
Posted by: Jack Graham 3 weeks, 5 days ago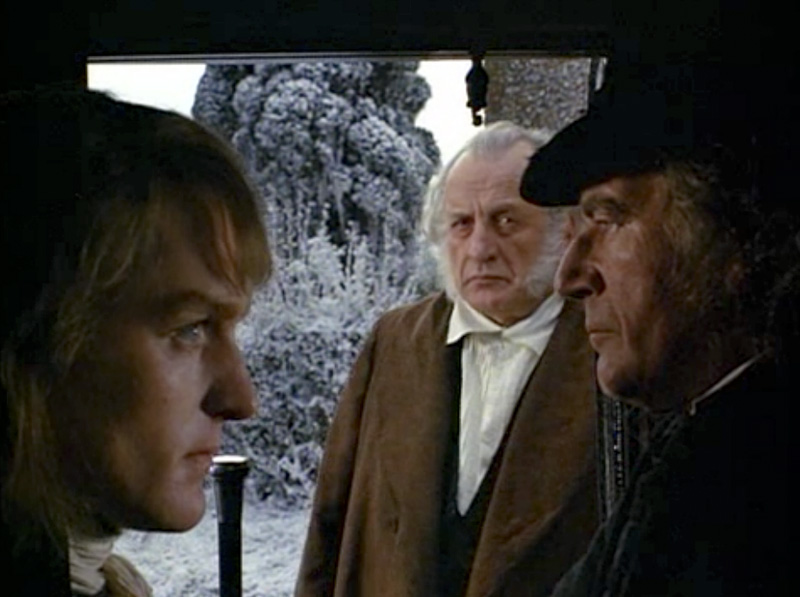 Owing to a decided - and entirely understandable - lack of enthusiasm for the project from anyone else, I embarked on a solo commentary on the 1984 movie version of Charles Dickens'
A Christmas Carol
, starring George C. Scott as Scrooge. Luckily, I'm quite capable of wittering on for 90 minutes unassisted.
So,
here it is
... a Christmas... treat for you? I guess?
The movie is on
YouTube
should you want to watchalong with me.
Obviously, a commentary isn't an ideal way to analyse a text, so I left a lot of things out that I wanted to talk about. So you may be getting more on this. I've already written about it in passing
here
.
WWA did another CtR on a Christmas movie (though I understand this is a vexed question now)
here
.
Meanwhile, thanks everyone for reading my stuff this year. And thanks for being such a great community. And thanks to all those who've promoted my stuff by tweeting, retweeting, etc. And special thanks to my lovely patrons. They got advance access to this podcast. If that seems like a ...
Posted by: Jack Graham 1 month ago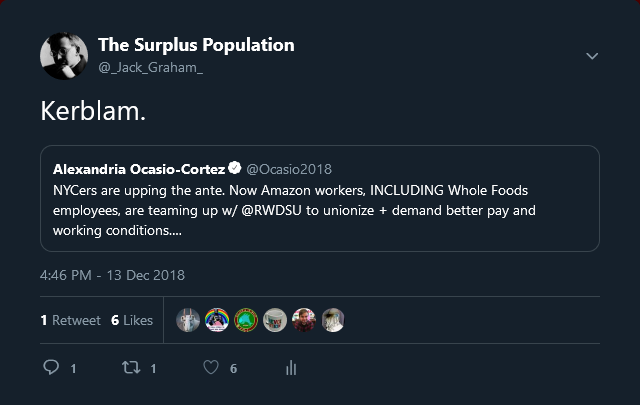 Parts of the below were developed in conversation with Niki Haringsma, whose Black Archive on 'Love & Monsters' is forthcoming, and who was recently heard in conversation with El. Again, I alone am to blame for the faults of what follows.

*
So, contrary to those who feel it's become 'too PC' (a misprision that is interesting by itself), Doctor Who these days looks increasingly like it is taking a reactionary turn - albeit one of a complex kind - as it seems to drift from being an "accidental critique of milquetoast liberalism" (as Kit Power put it) into an outright accomodation with the systems it has found itself unable to effectively struggle against. This makes Chibnall's show, in its own way, a mirror to Moffat's, which was also deeply concerned with the limits of resistance to systems.
This is a space for analysing the political attitude found in the content. But there is also reason to look at what the form tells us, what it assumes, what it permits, etc. As we've already talked about elsewhere, the form and content are actually inextricable.
Let's take a detour into Brechtian 'Epic Theatre'.
Brecht's theatre ...
Posted by: Jack Graham 1 month, 1 week ago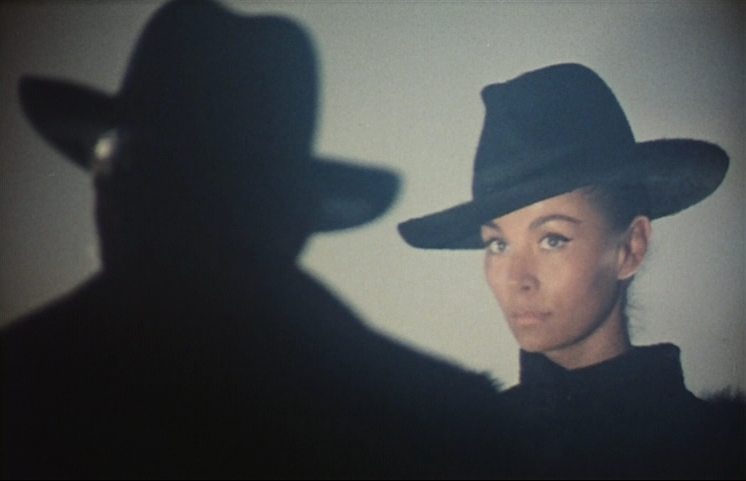 Nice new bit of audio content for you today, mainly on the subject of guys called Orson.
From the Wrong With Authority stable, a commentary track for Orson Welles' undervalued late masterpiece F for Fake, featuring myself and Daniel Harper. Download or listen HERE.
This commentary is basically a spin-off from an episode of They Must Be Destroyed on Sight in which I guested to chat about the same film - here. TMBDOS also recently did an episode on Welles' finally-completed final film, The Other Side of the Wind, here.
Plus, we recently released a podcast in which Daniel and Kit chatted about Orson Scott Card's Ender's Game, and somehow managed to find new angles on it, despite it being one of the most discussed texts on the internet. Download or listen HERE.
Also, if you haven't listened to the Wrong With Authority's third 'Trumpism' episode, recorded after the mid-terms, but feel like subjecting yourself to five hours of our self-therapy, that's here.
On the subject of Wrong With Authority, we still have two great new episodes in the can, being edited, and slated to be released soon (hopefully). ...
Posted by: Jack Graham 1 month, 2 weeks ago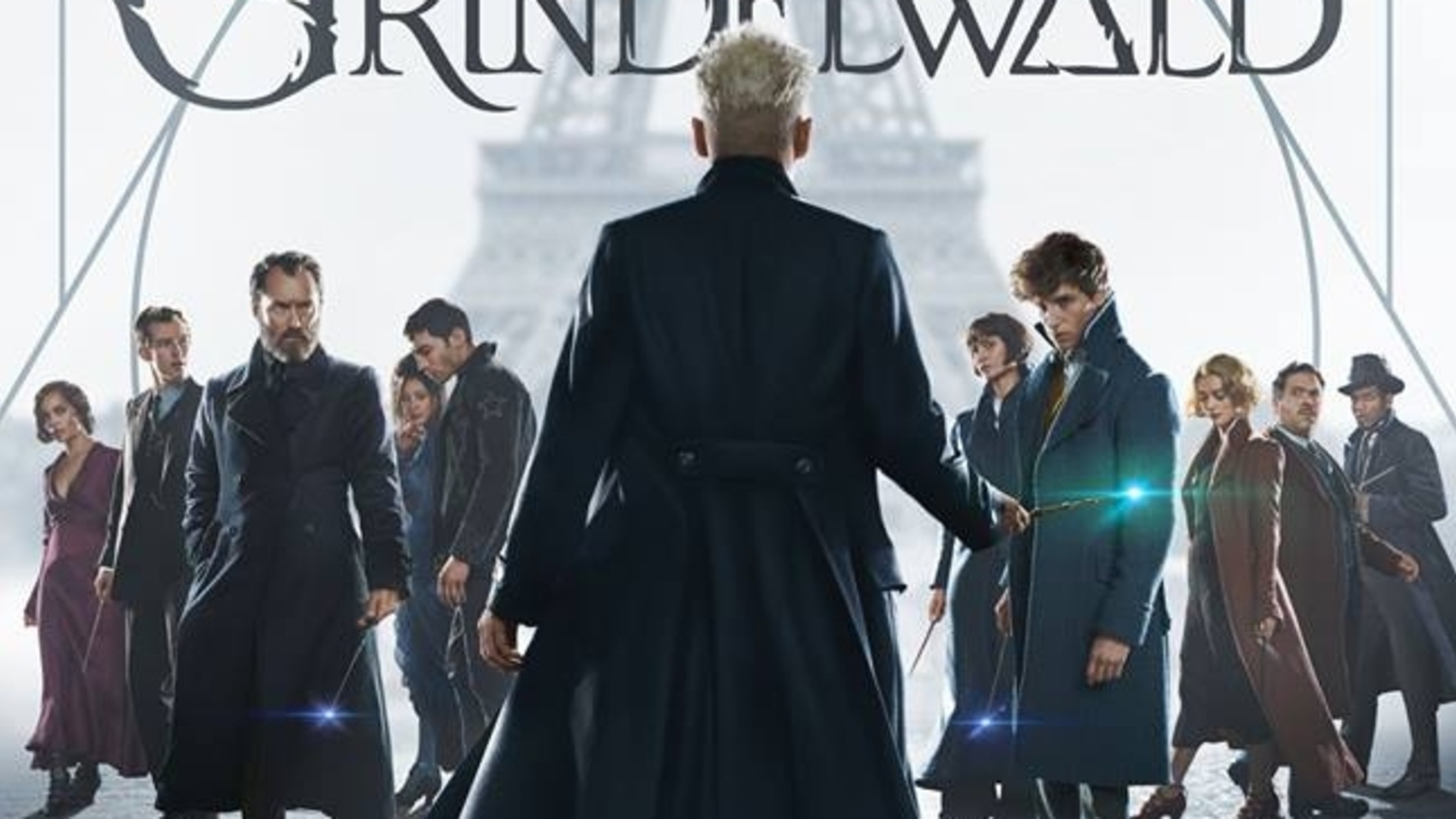 SPOILERS / TRIGGERS
I'm going to generally assume you've seen this film and the previous one.
*
It is entirely apt that the poster for The Crimes of Grindelwald features a crowd of people wandering about looking confused; it's both an apt depiction of the film and of the audience on their way out of the cinema.
An even better encapsulation: the sinking of the Titanic features, briefly, as a throwaway and perfunctory period reference, in a flashback scene in the middle of an infodump, part of the resolution of a pointless subplot... and nobody asks why the wizards on board didn't stop it sinking.
Bluntly, this film is a mess. The plot flaps around, bifurcating into dead end after dead end. Things are set up and not paid off. When the payoffs do arrive they are sudden, arbitrary, and unsatisfying. There are lots of events but nothing really happens. Nothing is achieved. Every time you think progress might be made you find yourself stuck in a new subplot surrounded by characters who are multiplying around you like those cursed goblets in the final Potter film.
The first Fantastic Beasts movie had a more than incipient case of this ...