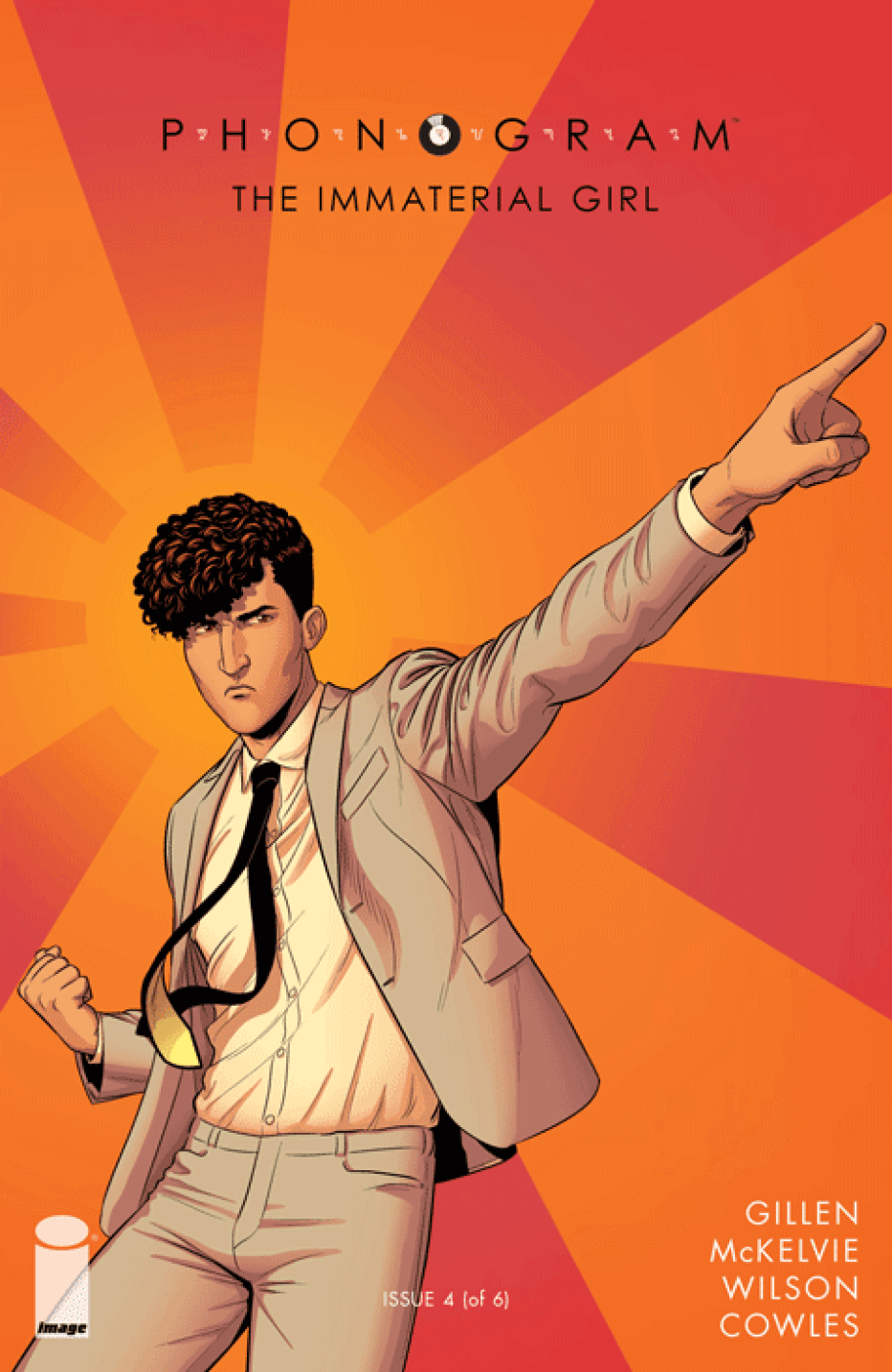 Vader Down #1
It's a good week when this is the sort of thing occupying the bottom slot of my list, because there's almost nothing wrong with it. You can, perhaps, tell that Aaron is better suited to his characters than Gillen's – his dialogue for Aphra and company feels like a hollow imitation of the characters. But that's a minor detail in a comic that giddily makes Vader seem tremendously powerful and tremendously fucked all at once. Good fun, and hard to imagine a Star Wars fan that isn't going to be loving this.
The New Avengers #3
I love the pentacled Cthulhu villain that is Moridun. And the three-scenes-in-one banter at the start. And Power Man deciding to call out Wiccan on his name. And really most of this. And I'm fascinated by POD, a character I'm not actually sure I've registered as a thing before, but who is without a doubt the most interesting part of this issue. Good stuff; I think this is the current best of the Avengers books.
Ms. Marvel #1
Ms. Marvel punches gentrification. It's as awesome as you'd hope from that description. The "artisinal sushi" line is probably my favorite of the week, and the backup story by Alphona is genuinely charming. Mike looks like a great character, and I can't wait to see what Wilson ends up doing with her. While I definitely prefer Alphona's art to Miyazawa's, this series is clearly in wonderful hands as ever.
Phonogram: The Immaterial Girl #4
Gloriously out of left field, Phonogram swerves away from all of its apparent plots, connecting back to them only fleetingly and midway through, in an issue that's mostly black and white for good measure. It's the sort of thing that makes you genuinely surprised that we're officially Done With Phonogram in two issues time, as it gestures to just how much there is to do with this world and these characters. How will this tie back in? Will it tie back in? What the fuck is Gillen doing? I have no idea, but I'm wholly confident it's brilliant, so whatever. "I liked Claire Danes's earlier, more difficult material" is definitely the second funniest line of the week though.