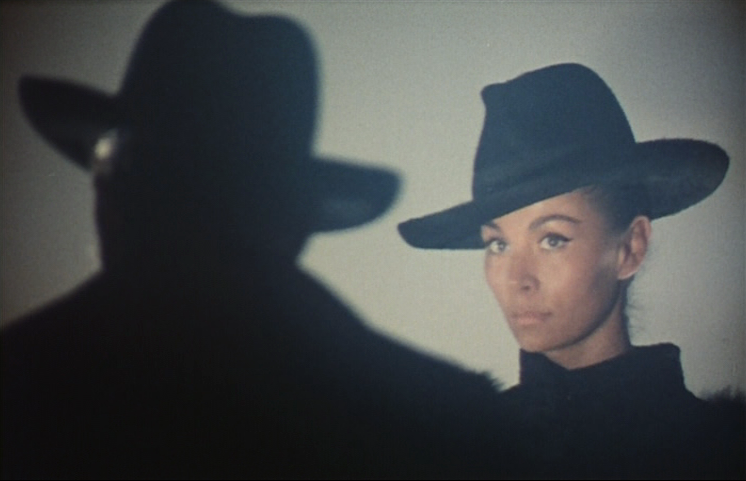 Nice new bit of audio content for you today, mainly on the subject of guys called Orson.
From the Wrong With Authority stable, a commentary track for Orson Welles' undervalued late masterpiece F for Fake, featuring myself and Daniel Harper. Download or listen HERE.
This commentary is basically a spin-off from an episode of They Must Be Destroyed on Sight in which I guested to chat about the same film – here. TMBDOS also recently did an episode on Welles' finally-completed final film, The Other Side of the Wind, here.
Plus, we recently released a podcast in which Daniel and Kit chatted about Orson Scott Card's Ender's Game, and somehow managed to find new angles on it, despite it being one of the most discussed texts on the internet. Download or listen HERE.
Also, if you haven't listened to the Wrong With Authority's third 'Trumpism' episode, recorded after the mid-terms, but feel like subjecting yourself to five hours of our self-therapy, that's here.
On the subject of Wrong With Authority, we still have two great new episodes in the can, being edited, and slated to be released soon (hopefully). There's our next proper full WWA episode, hosted by Daniel this time, which will tackle D. W. Griffiths' racist alleged-masterpiece of early American silent cinema Birth of a Nation, and a Consider the Reagan commentary on James Cameron's The Terminator. Holly joins the team for both. Look out for those.
Speaking of Holly, people should definitely check out her new seasonal podcast series So Here It Is, in which she is joined by a succession of guests to chat with her about the tracks in the British Christmas music canon. One of the guests who has already been on is our friend Andrew Hickey, whose own new podcast series, A History of Pop Music in 500 Songs, is another absolute must.
(Oh, and I haven't forgotten that I was meant to be reposting the Doctor Who commentary tracks I recorded with El. I'll get back to that, probably in the new year.)
In other me-news, I've recently had something of a posting spurt over at my Patreon, and people who sponsor me for as miniscule a goddamn pittance as one measley dollar a month goddammit can exclusively access forthcoming posts of mine (fucking looooong ones too) on things like the TV show Legion (which I've perversely decided to find fascinating), Doctor Who and Brecht's 'Epic Theatre', and Marx's theory of capitalist crisis… as well as an audio snippet from the WWA episode we did on Anonymous in which me and the gang get drawn into a little chat about the 'New Atheists'.