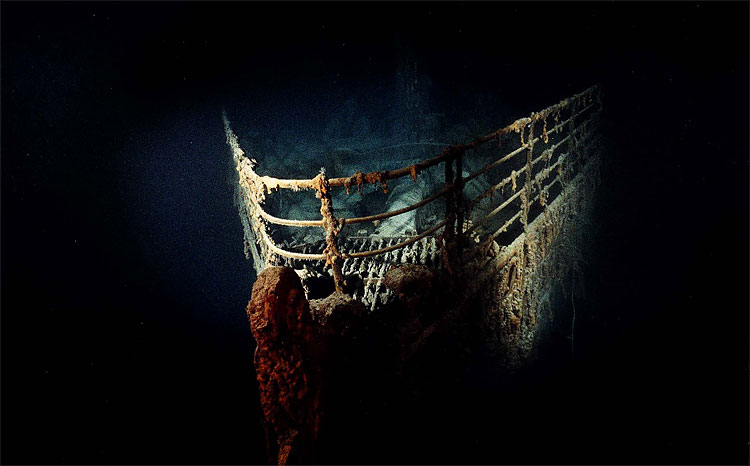 I'm delighted to be able to mark Josh Marsfelder's addition to Eruditorum Press with a mega-Shabcast in which Josh and I chat about some of our mutual obsessions.
Josh is awesomely informed and passionate. We talk about Star Trek and Josh's blogging project about it, Vaka Rangi, which is now archived and ongoing here at EP. We talk about Aliens and Avatar and James Cameron generally, and especially about the Titanic – film and reality, and the differences between the two. Josh is really into the Olympic liners generally, and knows a ton about them. Suffice to say, the real story of these ships is more complex and resonant, more utterly imbued with the tang of history, than the myths. I had a great time listening to Josh talk about this stuff and I'm confident you will too.
I should probably warn you there are spoilers for 90s Star Trek. And also for Titanic. (Psst – the ship sinks, ah ha ha ha ha ha ha ha ha haaaa!)
Our loooooong chat will continue next Thursday in Shabcast 21b – The Stern Section, in which we will continue talking ships but also move into perhaps deeper waters.
Meanwhile, here are some links to things mentioned in the show:
Here's the website for the Titanic – Honor & Glory game project, complete with a chilling computer animated video of the ship sinking in real time. And here's their Facebook page. And here's their Tumblr. And here's some info about the Olympic, Titanic's sister ship, as a war ship. And here are some more photos of Olympic. (Thanks for Josh for sourcing all these links.)
And here is the website for Ken Marschall, an artist whose visions of the Titanic have inspired Josh and many others.
EDIT – ADDITIONAL LINKS TO STUFF REFERRED TO IN THE SHABCAST:
Phil (with Josh's help) on Super Metroid
Jack on Prometheus and again.